Are you making healthy lifestyle excuses?
What's your excuse for not eating healthy or exercising?
Are you tired of making excuses for not being healthy? Here are 6 healthy lifestyle excuses you need to stop making by @mamabearyogini #healthy #health #healthyeating #healthyliving
We all know that it's important to be healthy, and happy.
You want to achieve your health and fitness goals!
We know the benefits of working out and eating right and reducing our stress, yet still, we all give ourselves so many excuses on why now isn't the right time to start making changes and start living a healthy lifestyle.
Right now, we're going to squash those excuses!
Table of Contents:
Healthy Lifestyle Excuses:
I can tell you right now, they are straight-up BOGUS, and after today you will be empowered to flip the script and get to living the life you desire, happy and healthy!
As a certified wellness coach, yoga coach, I am one of the most down-to-earth Mama's you will ever meet!
Here are some of the most common excuses I hear about why people don't want to make changes to their lifestyle to live happier and healthier, and why they don't apply to you! In order to reach your new year fitness goals, you have to stop believing them!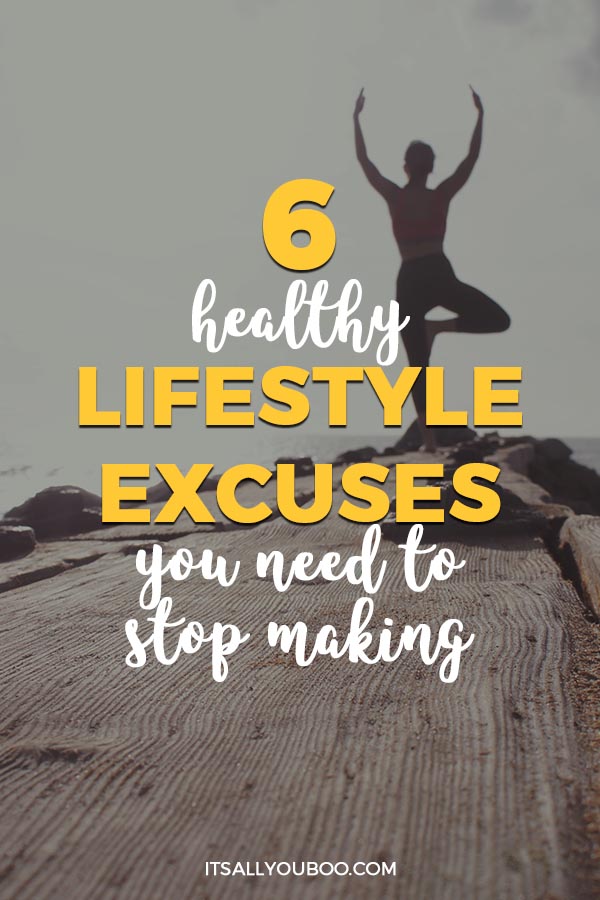 Healthy Lifestyle Excuse #1:
"I have no time"
What if I told you that you can make your lifestyle fit into your life, instead of trying to live your lifestyle?
Being healthy isn't time-consuming, its time extending. Meaning the more you make it a priority, the better your quality of life will be- therefore the longer your life will be!
So how do you do it?
Well first things first, you need to know your priorities and create a schedule.
That helps you work with the craziness in life, instead of trying to spend all your time eliminating it completely. Kids, family, work, life in general, don't take it easy on us, and if we don't learn to accept that, we will always be filled with stress and overwhelmed.
👉🏽 RELATED POST: How to Manage Your Time as a Work-at-Home Mom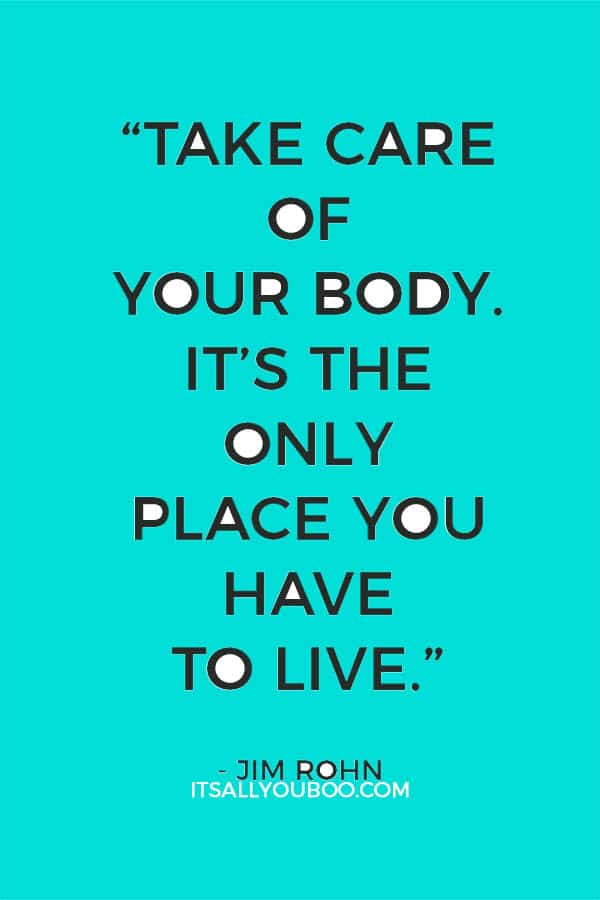 The only way to balance it all is to figure out your top priorities, schedule those into your day around your obligations (work, kids activities, etc) and figure out the way to get the most bang for your buck with everything else!
Once you know your priorities, you can then schedule in things like meal prep on maybe Sunday nights or while the kids are at school.
Being prepared, learning to manage your time, have a plan!
They don't call me the most Zen Mom at the playdate for nothing!
Healthy Lifestyle Excuse #2:
"I need to do more research"
It's true that sometimes holistic and alternative forms of health and wellness can be intimidating, but have you researched what goes into the Mc Rib at Mc Donalds? Everyone eats those!
Not trying to knock Mc Donalds- I have kids, chicken nuggets make it into my house every now and then, but I also do plenty of other things to offset the days of needing to swing by the fast-food drive-thru.
Why is it that people want to research green smoothies when they are made with all-natural things like spinach, berries, milk (preferably non-dairy for extra points), greek yogurt, and plenty of other great real ingredients, but fast food, that is made with who-knows-what, is bought in mass quantities each day? It seems a bit backward to me.
But for those of you that do need to learn a little about things that are new to you, here are some great places to look:
Start with these places, and I have no doubt you will quickly find the reassurance you need to start making the changes you desire!


Healthy Lifestyle Excuse #3:
"It's too hard"
Anything that is worth doing well takes effort.
It's true that it is easier to stop at the drive-thru for dinner every night, and it's so nice to just sit on the couch all evening after work, but we also know that those things are not beneficial to a healthy life.
Healthy eating takes work: there is recipe finding, grocery shopping, and meal prepping, but how much more dang delicious is that home-cooked meal than that greasy fast food? Like, A TON! And just like anything else in life, after a while of doing something, it becomes easier and like second nature.
"Practice and all is coming" is a quote we have in the yoga world from Sri K. Pattabhi Jois, and as yogis we try to apply it to all aspects of life.
👉🏽 RELATED POST: Healthy Habit List: 10 Easy Changes With Big Results
When you practice: physical poses or asanas, meditation, healthy eating, compassion, really any of things we know we need to do to be happy and healthy– when we practice those things, we will find the joy and balance we seek in life.
So yes, being healthy can require work, but isn't it worth it for all of the benefits you will get?
Healthy Lifestyle Excuse #4:
"It's too expensive"
No, eating out every night and never cooking at home is expensive.
Eating out is actually 435% more expensive than eating at home. The true cost of eating out vs cooking at home is about $12 vs $4 per meal.
You can go to the grocery store and find healthier alternatives that are just as quick and delicious. It's all about being educated on what the healthier options are, and choosing to put in the effort.
👉🏽 RELATED POST: How to Eat Healthy When You're Busy
The added benefits to your quality of life and life expectancy should totally outweigh any extra cost that might come. It's all about that opportunity cost- see Mr. B, I totally did pay attention in High School!
Healthy Lifestyle Excuse #5:
"I can't do it with my kids/family"
Eh, I'm not buying it! I have three kids, five and under, and I have a very consistent yoga practice, eat clean, and can generally manage my stress very well! I'm not saying that since I can do it anyone can, oh wait- Yes I am!
But really, as I said above, there are healthier options and– I'm going to give you one of my biggest secrets here- every little bit counts! What I mean by that is, even a quick 10-minute workout during nap time or before you start cooking dinner, is better than no workout because you thought 10 minutes wouldn't be good enough.
👉🏽 RELATED POST:  6 Small Changes that Actually Make a Big Difference

Switching those spaghetti noodles for whole wheat makes a huge difference nutritionally, and your kids will never taste any change in their favorite dinner. Choosing to eat a 90% clean recipe, even though it has some processed ingredient in it- Soy Sauce, I'm looking at you- is better than eating something straight from the box or drive-thru.
You can stop making excuses for not eating healthy, by making healthier eating choices, one bite at a time.
Healthy Lifestyle Excuse #6:
"I need help/support"
Well lucky for you, I am here!
I love when moms come to me and say, "Well I so badly want to be happier and healthier, but I just can't keep up with it."
I know how it is, you start off so good, meal planning, cooking healthy dinners, working out, and then one thing throws you off and you never can get back on the right path. We all need help, we all need support, and we all could use some accountability.
I am here to listen to your needs and help you find where you can fit healthy lifestyle changes into the life you already have. I like to call my method "Yogini Momlife".
It's all about being more mindful of where you can make changes, having the discipline to actually implement and keep up with those changes, while still being compassionate enough to yourself to understand life is a journey and it's all about progress, not perfection.
👉🏽 RELATED POST: Time Saving Tips For Working Moms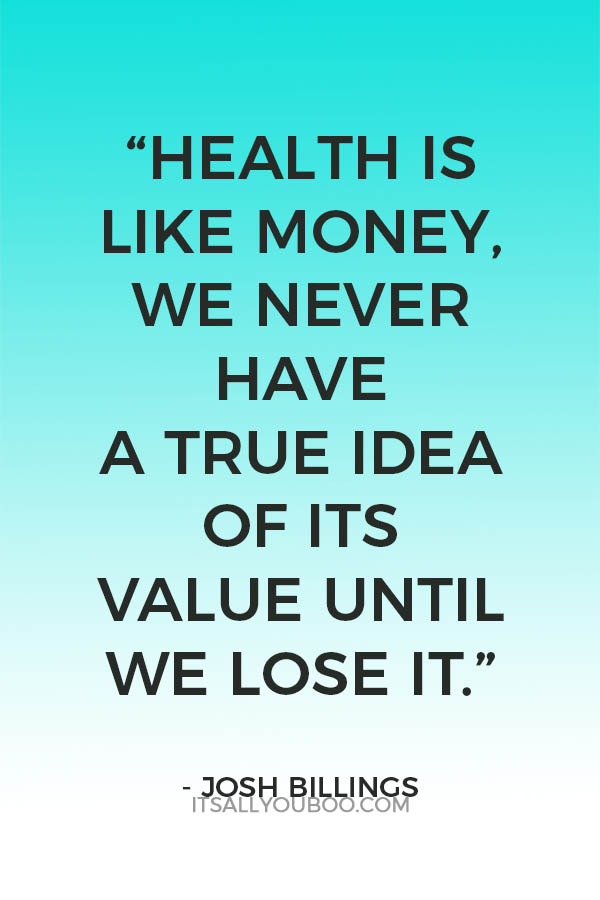 None of us is ever going to master life. We are never going to perfect living healthy and being happy all of the time. This is exactly what the practice of Yoga tries to teach us, on and off of the mat.
I would love to be there for you and help you overcome these excuses. You can live your best life possible. Yes, you can find the balance and control you seek. Will it be perfect? Heck no! But will it be possible, and will it help?
You better believe it! So the next time you make an excuse to yourself, I hope you feel empowered enough to tell that negative voice it is BOGUS! And feel free to get in touch with me and find out how I can be the cheerleader-on-call you need!
Printable Habit Tracker Templates
Ready to STOP making excuses for living an unhealthy lifestyle? Get started today with a new healthy habit. Get your printable habit tracker templates, with spreads for 30 and 31 days.
It doesn't matter who you are or what your life is like. There are easy ways to start living a healthier life, so stop making excuses.
Whether you're at your desk all day, working on the road, at even working at home, you can choose better.
Make one healthier choice today and another one tomorrow.

What healthy lifestyle excuse are you going to stop making?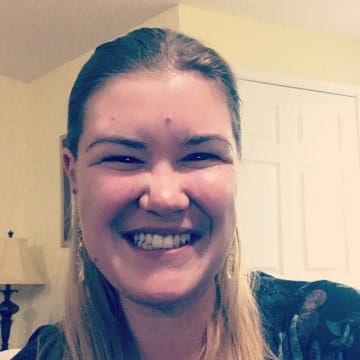 More About Guest Contributor
Beth Dyer aka The Mama Bear Yogini is a Holistic Wellness and Yoga Coach. Beth's mission is to help moms tap into their "supermom" abilities through the power of yoga. By applying her own signature Branches of Wellness and the Yogic Path, Beth teaches moms how to apply the amazing lessons yoga to find balance in all the craziness life. Download her free
Living Within the Chaos
eBook here.
Last Updated on July 11, 2021
✕
Get Your Habit Trackers
+ weekly tips to help you slay your goals.