Want to know how to cut spending and expenses?
Looking for ways to drastically cut expenses and stop spending so much money?
Are you broke and need to cut spending on expenses? Click here for 15 ways to cut spending and still have a life by @TheFinFreewill. #MoneyGoals #LiveFrugally #SaveMoney #SpendLess
No matter what part of the world you live in, when it comes to your finances, the question of how to cut spending is at the forefront. More and more people struggle with saving money and (or) spending less.
According to a recent article by Forbes, nearly 78% of workers live paycheck to paycheck (based on a survey by Careerbuilder).
That's an extremely high percentage of the workforce that cannot support themselves beyond 2 weeks. One reason could be that the wages are not enough to cover their basic necessities.
Table of Contents:
How to Cut Spending and Still Have a Life:
But, in most cases, its because people are spending more and do not cut their spending to save instead.
So, how do you end up spending more?
Believe it or not, your long-held spending habits play a big part and this may lead to you not realizing how much are your overspending.
Also, if you do not track your expenses on a regular (once a month) basis, it may lead to a higher cash outflow from your pocket.
However, there are a lot of ways to cut your spending and ensure that you save more on a monthly basis.
So, let's dive into the different ways that can help you reduce your expenses every month, while still having a life. Plus, click here to sign up for my FREE Budget Checklist.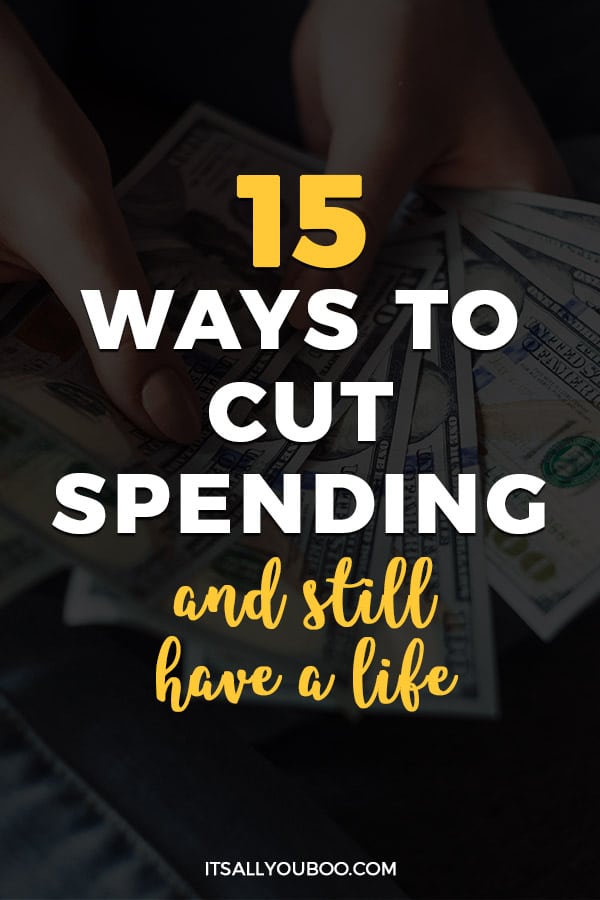 How to Cut Spending and Still Have a Life
#1.
Create a Budget
Budgets are really helpful when it comes to tracking your monthly expenses. You need to know where are you spending your money and budgets help you do that.
Every month, create a checklist of items you spend your money on and group them into categories.
For instance, your lunches, dinners, coffee and snacks can be grouped into a category called "Food expense"
You can create a simple budget spreadsheet like the one in the picture below to track your monthly activity. I use the below format to track mine every month.
The format is pretty easy to follow. You just need to update your monthly numbers under the income and expenses section. Savings are calculated as Income (minus) Expenses.
Once you fill in the numbers, your template might look like:
Tracking your monthly spend can be an eye-opener (it was for me!) and it helped me identify the areas of spending that needed work.
In some cases, you can cut down your expenses drastically which will give your savings a huge boost. But, understanding your spending pattern and trends first is the key to the budgeting process.
Once you identify your spending areas to be addressed, it's much easier to come up with an action plan.

You can also use free budget tracking apps like Mint or Wally.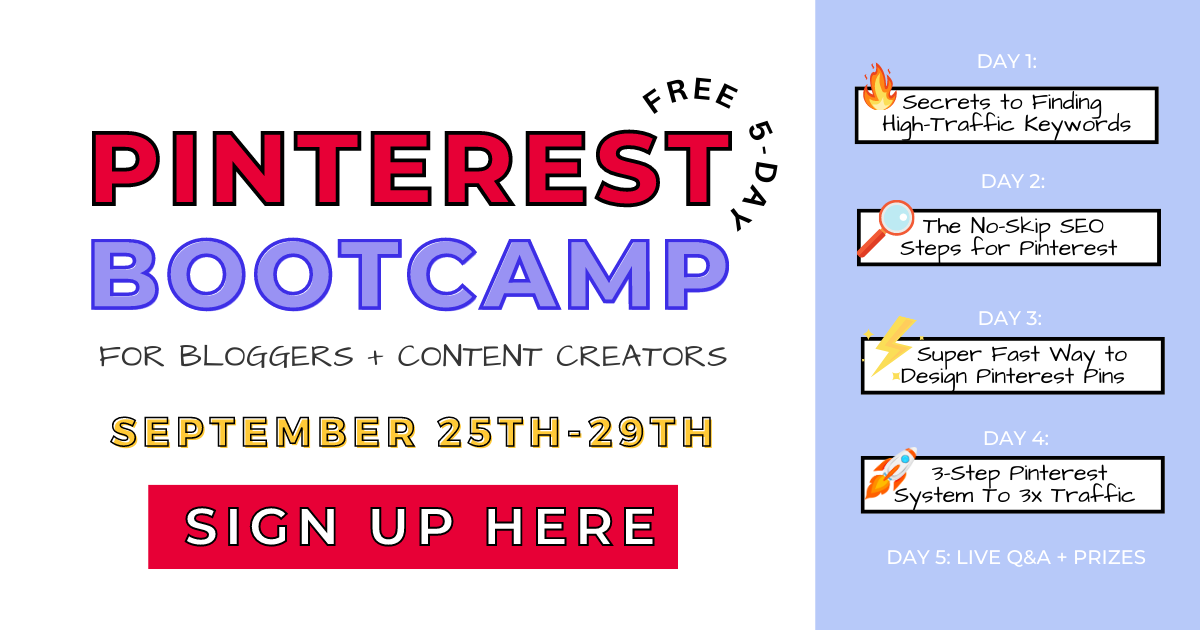 #2.
Use the Save First Approach
One of the popular approaches out there to cut your spending to the bone is to immediately save a certain $ or % of your income once you get paid.
Think about it…
The government immediately deducts taxes on your gross income (from the fear that you might spend it all).
You can take the same approach and save a chunk (first) from your net pay. This will force you (in a way) to cut your spending as you have less money to spend.
👉🏽 RELATED POST: 10 Ways to Save Money Fast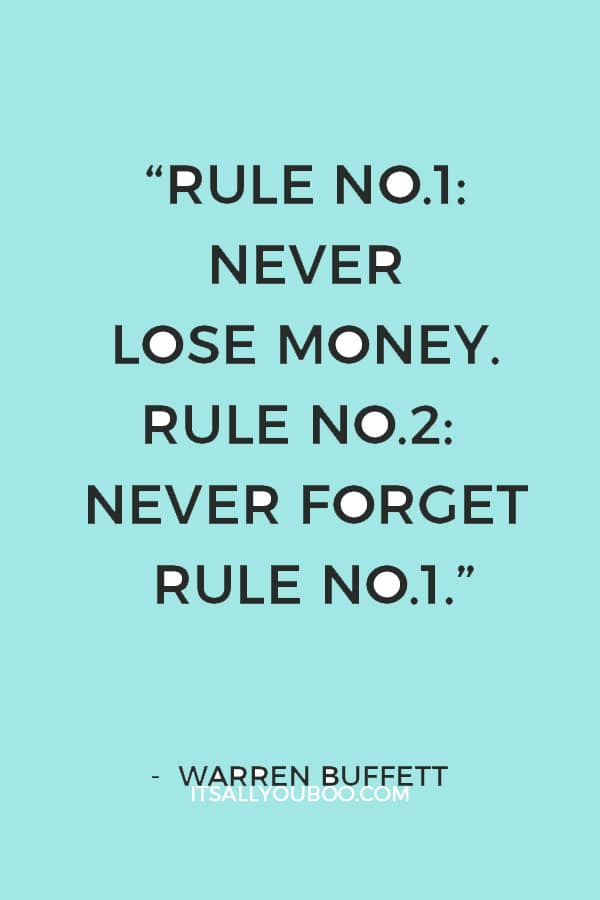 For example, if you are making $4,000/month and your goal is to save 20% ($800), as soon as you receive your paycheck, you first transfer $800 to your savings account. That will leave you with $3,200 to manage your expenses instead of $4,000.
This approach has worked for many so definitely give it a shot if you struggle with saving money every month.
#3.
Sell Stuff You Don't Need
Let's be honest – all of us have stuff that we either don't use or need. It sits in our basement, closet or garage and gathers dust while we go out and spend on new stuff (furniture, clothes, accessories, toys, electronics, etc.)
You can sell the stuff that you don't need, make money and help your savings.
This is one of the ways to cut household costs and get rid of unwanted stuff at the same time.
When you have a bad month with unanticipated (one-time) expenses, this approach comes in real handy.

Take photos and post your unneeded items on Let Go, eBay or Kijiji in Canada.

#4.
Cut Spending By Using CASH ONLY
Another common approach to save money every week is to use cash for all your purchases.
Here's how it works…
At the beginning of the week, you withdraw a set amount from your bank checking account. You need to consider expenses like food, gas, groceries, coffee, etc. that you spend money on daily.
Also, make sure you withdraw enough (based on your weekly spend) so you don't have to make a second run at the bank.
This approach will push you to be conservative in your spending since you only have a set amount of cash to use. You can cut spending by being cautious with your spending habits and still enjoy life.
You need to be disciplined enough to resist the urge to spend online. That would completely defeat the purpose of this approach.
#5.
Save Electricity
You might be wondering – how does electricity help me reduce household costs?
As a developed nation, power is generally cheap in the USA. But, depending on your usage, the monthly bills can add up.
Besides, if you have a swimming pool or any other tool that requires electricity, the monthly electricity bill could be upward of $300, especially in warmer months.
A smarter option to cut spending would be to go solar. Having a solar-powered home saves a lot of energy and money. If your usage is high, it's a perfect option to save money. This is a great option if you're living in your forever home.
Another option is to only use high-energy appliances and activities only during off-hours when electricity is cheaper. Keep your laundry, dishwashing and vacuuming for off-peak times.
On average, the savings over 20 years are approximately $20,000 according to an EnergySage solar marketplace data point.
That's huge!
#6.
Cut Spending By Going Unlimited
How often do you check your monthly data usage?
If you have an unlimited plan, my guess would be not that often.
In the past, unlimited data was pretty common and part of default plans that a customer could choose. However, with the social media boom over the past decade, unlimited data became more and more valuable.
So the telecom giants came up with tiered plans where they offer data packages in bite sizes (2 GB, 4 GB, 8 GB, 16 GB, etc.) in addition to an unlimited plan.
If you're not using more than 20 GB data per month, you can cut spending by switching from unlimited data to a limited data plan.
That could save you $20-$30/month depending on your mobile carrier and state.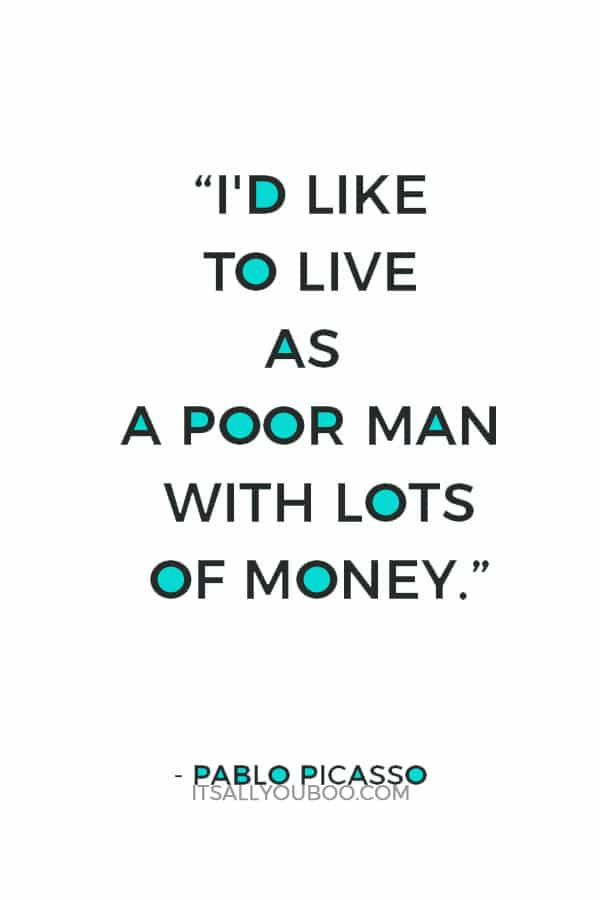 According to Motley fool, a Strategy Analytics data point in 2018 showed that Americans consume approximately 14 GB data (including limited and unlimited plan customers).
You can always get a couple of extra GBs of data if you need it and pay a one-time charge. This option will still be cheaper than paying for unlimited data for the whole year.
The same goes for your internet plan and data, switching to an unlimited plan could save you.
#7.
Join Rewards Program
Pretty much every retailer has a rewards program that you can sign up and receive free coupons.
These free coupons, special discounts on your birthdays and anniversaries, and clearance sale offer a lot of opportunities to cut spending.
Pick your favorite brands and sign up for everything they have to offer in a rewards program. Also, shop at retail outlets as much as possible.
Retail outlets offer some of the best sales and discounts as opposed to a regular store (of the same brand) in a mall setting.
Also, shop less but shop smart – meaning, try to shop in advance instead of buying a winter jacket during a blizzard. You will end up paying less and cut household costs if you plan ahead.
If you'd like some tips about avoiding certain money mistakes, check out my article about money mistakes to avoid on my website.

#8.
Sign Up For Amazon Prime
As of March 2019, Amazon Prime adds approximately 103 million customers. The population of the USA as of 2018 was approximately 328 million.
So, approximately 1/3rd (or 33%) of the United States is a prime member of Amazon.
Let that sink in for a moment…
The most significant advantage with prime membership is – FREE 2 day shipping! Sometimes same day!
What do I get with Prime Membership?
Free 2-day shipping
Movies and Amazon originals
Music
Shopping items
Prime day deals
Online photo storage
Free Kindle books and much more
Also, you cut down household expenses if you shop online (vs. in a mall) by saving on gas, eating out and avoiding the temptation to buy the stuff you don't need.
You can also consider swapping out your Costco membership for Amazon Prime as well.
Click here to sign up for your Free 30-Day Amazon Prime Trial.
#9.
Give Your Wardrobe A Break
I get it!
Shopping is fun, a stress buster, and it feels good to try out and buy new clothes and accessories.
But at what expense?
I recollect reading an article sometime in 2018 that highlighted a startling statistic: the average number of jeans owned by an individual was around 8.
This means that some individuals own less than 8 and others own more than 8.
And that's just one clothing item.
👉🏽 RELATED POST: Why I Tell Myself I'm Poor and Stopped Spending Money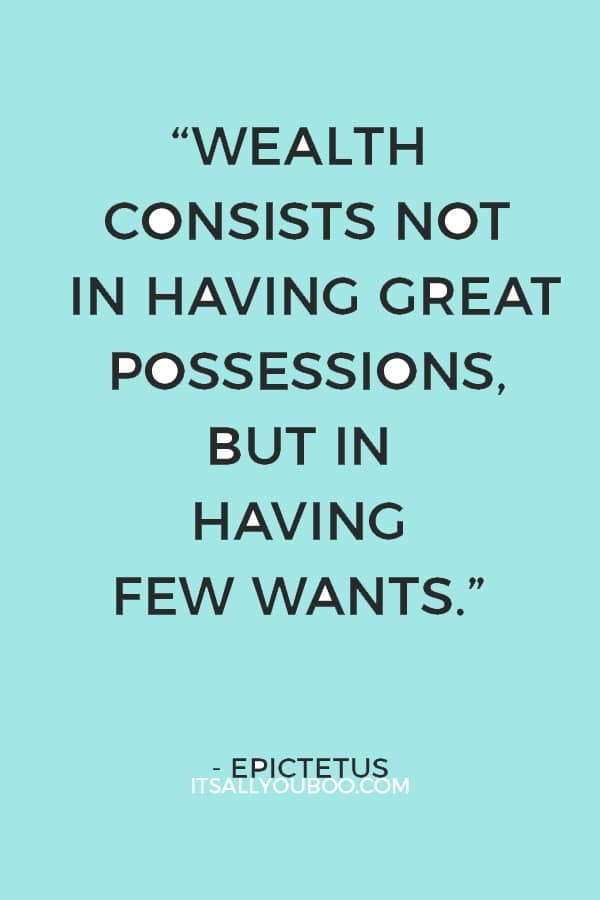 You can easily cut expenses by owning fewer pairs of jeans and other clothing items. I understand that being fashionable with different styles feels good but you need to be cautious about your wallet too.
Instead of buying fast fashion, consider creating a capsule wardrobe instead. You can look good and save money too!
#10.
Make Your Own Coffee
If you Google, you'll realize that a lot of folks talk about how expensive does a daily coffee at Starbucks, Dunkin or your local coffee shop can get.
On average, a medium coffee would cost around $3/day. If you buy your coffee outside every day, you are spending $21/week which is $1,092 for a year (52 weeks in a year times 21)
If you buy a 12 oz ground coffee pack from a grocery store, it costs around $7 on average. This should last you at least for a week. So, it costs you $364 for a year (52 weeks in a year times 7).
By switching to making your own coffee, you cut your spending by $728 per year.
For the majority, it's enough to make a monthly car payment AND pay down your debt! Even if you occasionally buy your coffee outside, you still save a huge chunk.

If you struggle with debt and are looking for ways to pay it off, check out my article how to pay off your debt (I used the process outlined in this article to pay off $40,000 in student loans and debt)
#11.
Say Hello To Eat-Ins
Eating out is one of my personal struggles and I find it challenging at times. If it's not challenging for you, I'm very happy for you.
You see, I'm a foodie and love to eat outside. If I like something, I can eat it for days without getting bored 🙂
There have been times when I used to eat out every weekend (4-5 meals) and did not realize how much money I was spending. It got to a point where I was easily spending around $200-$250 every weekend just on food.
I had to drastically cut food expenses to get my finances under control (now I eat a maximum of 2 meals outside).
Try to eat in as much as you can instead of giving your money away to the restaurants and fast-food chains. You can cut spending and also eat as much as you want.
#12.
Brown Bag Your Lunch
This one goes hand in hand with #11 above.
You can reduce spending on food by getting lunch from home (if you are working outside).
👉🏽 RELATED POST: Start Eating Healthy with a Busy Lifestyle Now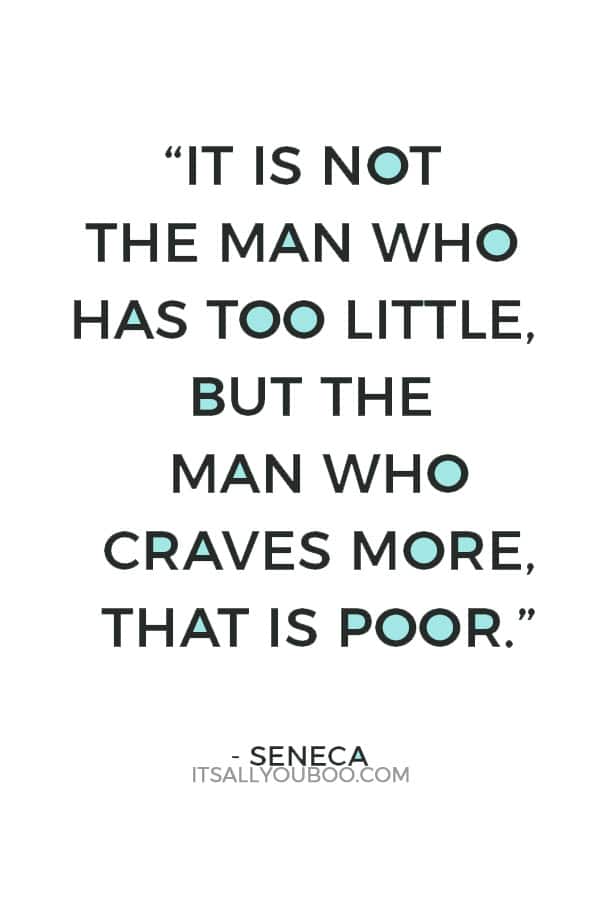 On average, it costs around $8 for lunch which is around $40 for 5 workdays. This is around $160-$200 per month for lunch expenses.
You can cut spending on food by preparing your lunch at home instead of buying outside.
#13.
Manage Your Subscriptions
With the digital age, we now have more subscriptions to apps and streaming services. In a futuristic world, it's more likely that we only see an upward trend.
So, now more than ever it is essential to revisit the subscriptions on a semi-annual basis and at a minimum on an annual basis.
If you still have cable along with other streaming services like Netflix, Amazon Prime, Hulu, Apple TV, and others, you are paying a fortune.
You can easily cut spending by either reducing the number of subscriptions or cutting the cord (get rid of cable entirely). The other option is to switch to a lower plan (selected channels).
Review your list of channels and you might realize that you're not actually watching the bulk of the ones you're paying for!
You could also share a Netflix account or Spotify subscription with a housemate, friend or family member too!
It's a personal preference at the end of the day so there is no right or wrong way – in the end, you don't need cable along with other streaming services.
#14.
Cut Spending on Entertainment
Movie Theaters
You can avail discounts at movie theaters by signing up for their rewards program. A lot of theaters offer some sort of loyalty/rewards program these days.
Once you have enough points in your account, you can redeem for free food/drink items and cut spending.
Also, you can redeem points toward your future ticket purchase at some theaters. Airmiles has a great movie ticket deal, or buying at Costco can save you loads too.
Concerts
Saving on concert tickets requires some effort on your end. Usually, the tickets are made available in batches. The sooner you buy the tickets, the lower the price.
You can cut spending by looking for exclusive promo codes online or directly booking through the concert's website.
Also, the local radio stations give away free tickets so be on the lookout.
Another approach is to check if the concert has affiliation with local communities or with specific organizations like AAA. Sometimes, the shows will even tie-up with local businesses and offer special discounts.
#15.
Take A Break From Spending
Yes, you read it right!
I took a break from shopping this year and it feels amazing. In the first half of this year, I did not buy any new clothes. It was challenging at first but it got easier as days went by.
You can cut spending by taking a break and not shopping (except for necessities). The idea is to push yourself to reduce your expenses so you can save more.
The above ways to cut spending should really help you get back on track with your finances. Remember, you need to be consistent in order to see results.
Following the above tactics for a couple of months and dropping the ball thereafter won't help.
Now, let's discuss some of the common questions regarding spending.

Frequently Asked Questions (FAQ) about Cutting Spending
How do I cut my everyday expenses?
Start with tracking your expenses first. Once you determine the list of items you spend money on, identify the ones you can live without.
There will always be things we can live without. If you think you're spending too much on lunches every day, brown bag your lunch. If you think that $3 for a coffee every day is a little over the top, make coffee at home.
I'm positive you'll find a way to cut spending if you have the determination and willingness to do so.
How to drastically cut expenses?
If you are seriously struggling to reduce expenses, you might have to go a little extreme to get your spending in control.
Stop buying coffee, lunches, and dinners outside.
Make a list of grocery items that you NEED and not WANT and stick to that list.
Have a set budget for weekly expenses and do not exceed that under any circumstance
Make payments for your purchases in CASH. At the beginning of the week, withdraw a set amount and manage your entire week with that cash.
Do not shop for stuff that you do not need.
Buy at a wholesale store instead of a regular grocery store.
If you put together an action plan and stick to it, you'll be in a driver's seat when it comes to your spending.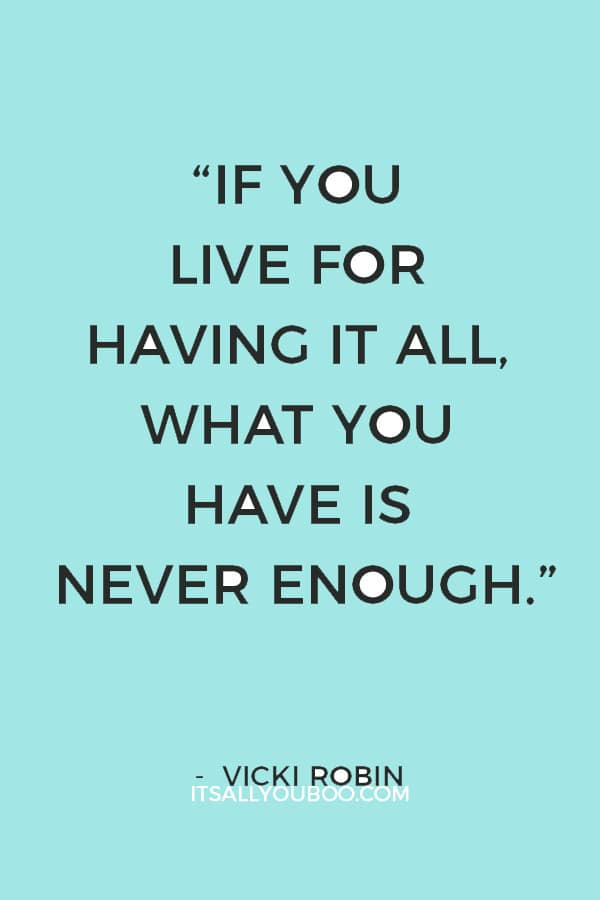 How can I cut household bills?
Running a household is no easy feat. In a lot of ways, it is similar to running a small business.
You need income to take care of your expenses. Profit is what you end up saving and you either use your savings to invest and grow money and(or) pay off your debt.
To cut spending on household bills, make a list of services you use and pay for every month. These would include:
Electricity
Oil/Gas
Lawn mowing services
Snow removal services
Mobile plans
Cable package
Streaming services
Monthly subscriptions and others
Once you narrow down the list, calculate the total spend. Now, you can go back to the drawing board and determine what services you need vs. want.
Remember, the goal is to reduce your bills and not to live a miserable life. So, pick and choose the services that matter the most to you and eliminate the rest.
How can I lower my bills fast?
If you are in trouble and need to cut spending fast, it is possible to do so but requires certain extreme measures.
To begin with, you can start selling stuff you don't need. This will bring in some cash that will help.
Next, you create and live with a budget that is aggressive – meaning, you cut your spending drastically and focus heavily on saving. You can also start a side hustle to bring in extra cash.
Regarding food habits, stop eating at expensive restaurants. Also, you can either reduce or completely stop drinking alcohol.
If you smoke, you are well aware of the monthly impact on your finances for this one habit. One way to lower your bills fast is to either completely stop or significantly reduce the number.
How to Cut Spending Today
If you do not track your spending currently, it's tough to achieve financial independence. To create a budget/tracking plan should be your first order of business.
Once you track your spending habits on a monthly basis, you can determine the problem areas to address.
Get Your Simple Budget Spreadsheet
Ready to create your budget and cut spending? Great, get the Simple Budget Spreadsheet, compatible with Google Docs and Microsoft Excel.
Push yourself to stick to your monthly budget and if you can't, try to make up for the difference (either next month or by bringing in additional income)
If you have any form of debt (student loans, credit cards, car payments, etc.), focus on making regular payments. If you are able to save more than planned for, contribute more toward your debt payments and pay it off faster.
Irrespective of the plan you come up with, realize that you can cut your spending, save and become debt free – it is possible and countless folks have done it!
Patience and perseverance are what you need – you've got that!

How will you cut spending and still have a life?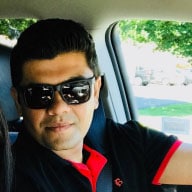 More About Guest Contributor
My name is Sam Lodaria and I am the driving machine behind my blog The Financial Freewill! Click here to sign up for my FREE Budget Checklist.
The blog focuses on personal finance and shares ideas and insights about savings, investments, being debt-free, paying off student loans, budgets, making money online, side gigs for extra cash and much more!
My MISSION is to reach and help the younger generation either struggling with or trying to improve their personal finances by sharing my experiences, tips, tools & resources, and insights about achieving financial independence.
Last Updated on July 11, 2021
✕
Create Your Simple Budget
+ get weekly tips to help you slay your goals.