Want to improve your classroom management skills? Why are classroom management techniques important for teachers to master?
Is it significant for good teachers to be good managers as well? The fact of the matter is that teachers' effectiveness is directly related to their proficiency in terms of classroom management.
A teacher's job is not limited to imparting knowledge to their students. As a teacher, you also need to manage things in an effective way ranging from curriculum, daily lectures, fostering a positive learning environment, classroom management plans, establishing classroom rules, and students' classroom behaviors.
It is time we acknowledge the fact that education is evolving at an unprecedented pace and is going increasingly virtual. This implies that the effective classroom management strategies for new teachers now have different implications. In 2022 and beyond, you need a new set of classroom management skills to excel as a teacher.
Listen up teachers, this article breaks down the most crucial classroom management skills that every teacher needs to master for career success in schools. No matter what age your students are, whether kids in middle school or undergrads in college, this resource will help you.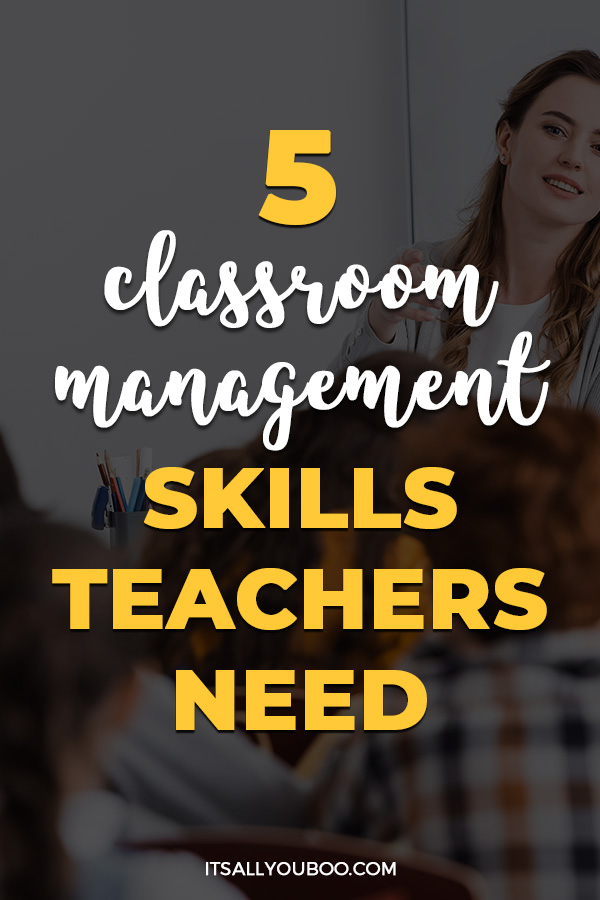 What are the Classroom Management Skills a Teacher Should Have?
#1.
Effective Leadership Skills
You need to acknowledge the fact that in addition to being a teacher, you also have an imperative role of a great leader to play in the classroom.
To explain, when it comes to classroom management skills, you need to bring out the leader in you and lead by example in terms of self-discipline. Whether it is about the ideal classroom conduct or effective collaboration in the classroom, you need to set a good example for students.
This is for the simple reason that your students will often look up to you as a role model. Having said that, this is where you have added responsibilities on your shoulders. You need to model for your students how they need to do the right things at the right time.
Besides, when it comes to the formulation of a classroom management plan, you need to think as a meticulous leader and set attainable goals for the class. Remember, as you module leadership, you are teaching your students how to be leaders themselves.
👉🏽  RELATED POST: SMART Goals for Teachers Examples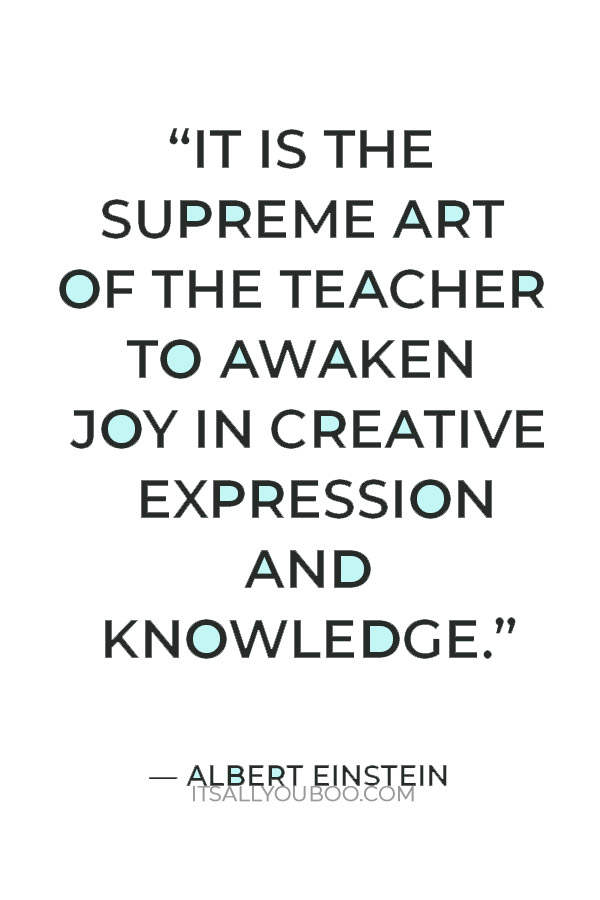 Furthermore, leaders ensure that everyone is on the same page and works in tandem with others. In the classroom, you are the leader and your students are your followers. You need to show them the right path as a transformational leader and promote greater coherence among them to achieve their learning outcomes as a class.
The bottom line is that for excelling in classroom management, your effectiveness as a leader will be put to test time and again. The better you perform as a leader the greater your success in classroom management. You need to model self-discipline for your students by reflecting strong virtues.

#2.
Excellent Time Management Skills
Classroom management skills are incomplete without excellence in time management. In fact, no classroom management plan is effective unless there are milestones and tentative deadlines associated with it.
As a teacher, it is such a significant thing to ensure that the curriculum is completed in the designated time frame. If that does not happen, it will have a direct impact on your students' learning objectives and their performance in assessments. You surely do not want that to happen ever to your class, right?
Therefore, every session needs to be planned in an effective way and you need to manage time in accordance with the set targets for each session. Irrespective of how advanced education gets, time management will always be one of the salient classroom management skills.
Especially in the context of virtual classrooms, the significance of effective time management is even bigger when your students are dealing with even more distractions than in the classroom.
👉🏽  RELATED POST: Top 10 Goals For School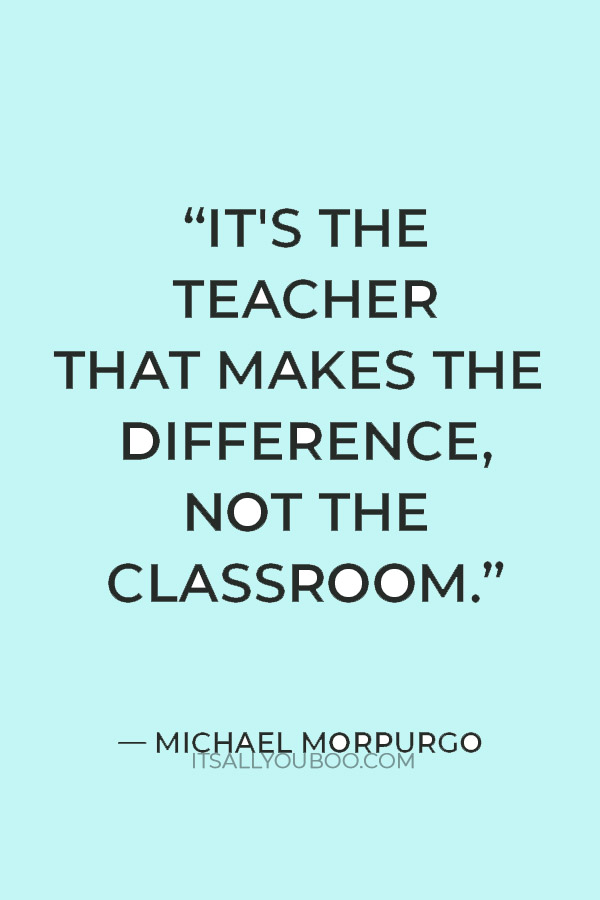 To explain, in online classes, you need to make sure that the valuable time of the class is not lost in unnecessary things or technical glitches. You would want the class to start on time and you to be able to teach the planned lessons in the time at your disposal.
You Are Teaching Time Management
Moreover, time management is something that you would also want your students to learn in a worthwhile manner. You do realize that proficient time management is indispensable for their academic success. However, how do you expect them to have that efficiency in time management when you lack the same?
As a teacher, you need to be in complete control of your time. Besides, your time management skills should also work on a contingency plan to make up for the loss of classroom time due to unprecedented situations.
Further, it is also imperative that you manage classroom time in a way that there is adequate time for discussion on students' doubts. It is quite an obvious thing that students will have doubts in the course of learning and you need to account for the same.
In fact, your time management skills need to be exemplary for others. You can acquire all other skills in the world but unless you have effective time management skills, other skills will have limited impact. With effective time management, you can set attainable SMART goals for your classroom management plan.

#3.
Emotional Intelligence
Across all industries and professions, emotional intelligence is gaining massive traction. In fact, it is one of the most desired skills in the contemporary world when it comes to career success.
Emotional intelligence is an individual's ability to manage and control emotions in a positive way to facilitate positive outcomes. People with high EQ can direct their own emotions as well as the emotions of others in a positive direction.
👉🏽  RELATED POST: Self-Discipline in Students
When people can overcome their negative emotional influences to drive positive outcomes, it is no less than a superpower, right? You would be amused to know that people with high EQ are likely to make 29,000 USD more per annum than those with little EQ as per Forbes.
Furthermore, there are five components of emotional intelligence that you need to know about. These components are listed below.
Motivation
Empathy
Self-awareness
Social skills
Self-regulation
As you can clearly see, each component of EQ is in itself a vital cog in the wheel of classroom management skills. With high EQ, you can be a more motivated person and inspire similar motivation in your students to exhibit a greater learning engagement. Besides, with effective social skills, you can communicate better with your students and enhance classroom collaboration.
Probing further, when you have empathy, you can understand your students' emotions in a more effective way. Once you start understanding your students better, you can also understand the challenges that hinder their learning efficiency. You can understand what challenges they face and what they expect of their teacher. Based on this understanding, you can bring positive changes in your teaching style for optimized classroom management.
All in all, for teachers, emotional intelligence has far more significance than in other professions. In a classroom, students will always have different kinds of emotions and feelings affecting their motivation. If you can help them in managing their emotions in a better way to concentrate on learning. If you can make that happen, you can drive exceptional learning experiences and outcomes in the classroom.
Every aspect of EQ can add immense value to your classroom management skills. When you develop your EQ in an incremental manner, you can also enhance your classroom management skills.
👉🏽  RELATED POST: Examples of Academic Goals for College Students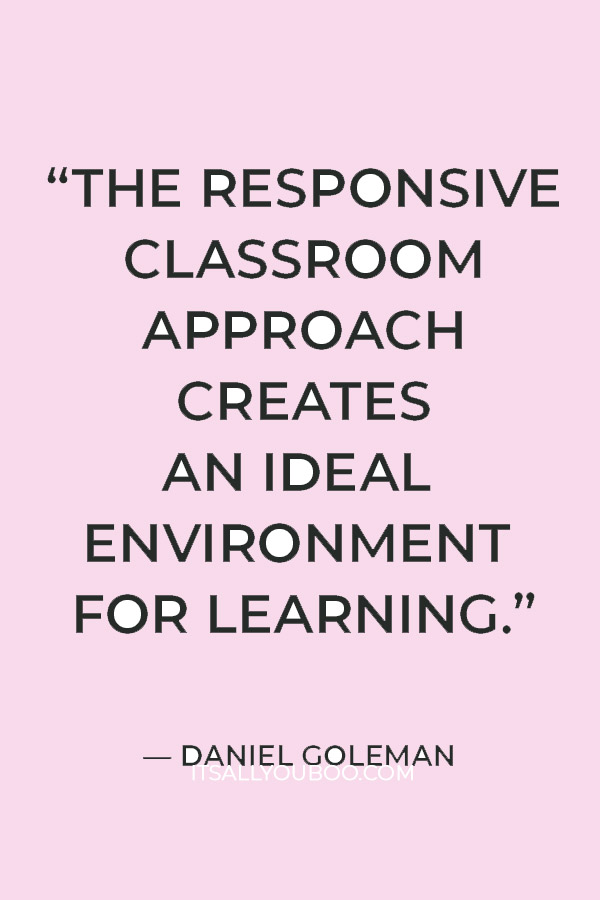 #4.
Resilience and Adaptability
In the modern world of education, teachers need to be more flexible than ever before. Sticking to the old ways of teaching and having a single-track approach to classroom management may not work for long. The key is to be resilient in the face of growing changes in education and develop the adaptability to bring the necessary adjustments in real-time.
When you are resilient, you can face the growing challenges with greater optimism. Besides, it is also a well-known fact that teaching is one profession that is highly vulnerable to burnout. Teachers often find themselves reeling under great stress and it does pull down their productivity for sure. However, when you have resilience, you can be more effective at stress management and keep things more positive for yourself.
And creating a mental health prioritized environment that protected teachers and students from high stress, anxiety, and worry needs to be a priority. Thankfully, resources like the Teacher App are working to connect teachers and help them to build resilience together.
Moving forward, brisk adaptability is another crucial element of classroom management skills. When you back your resilience, you can have a more flexible approach to resolving the complex challenges of the modern classroom. With adaptability, you can work out teaching methodologies that help your students understand concepts in the most worthwhile way.
You can help them to learn in a personalized manner when you have the prerequisite adaptability for that kind of flexibility. Makes complete sense right? Being resilient and adaptive makes you a more successful teacher in terms of driving great outcomes in the classroom. Besides, who knows if your resilience can have an inspiring impact on your students as well.
👉🏽  RELATED POST:  Daily Routine Schedule for College Students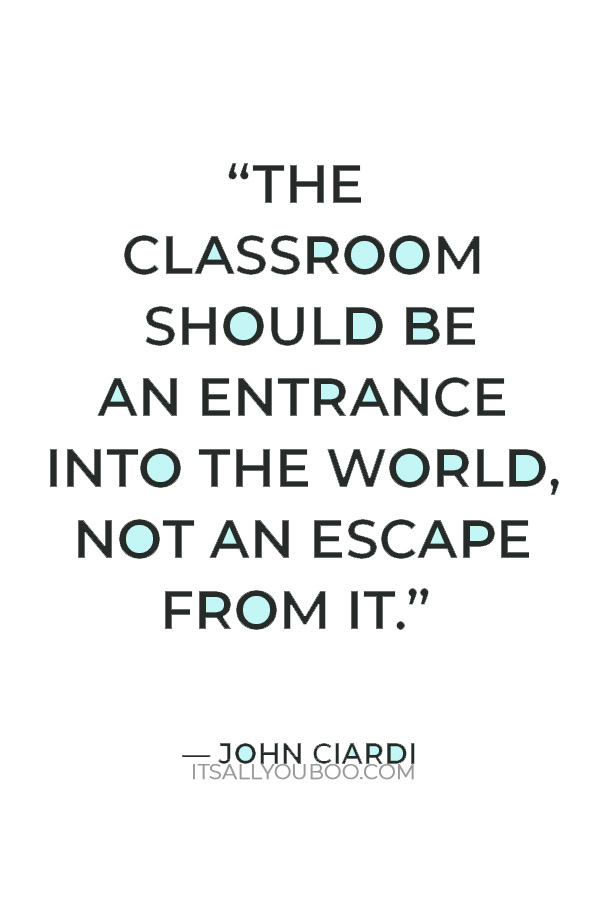 #5.
Digital Literacy
Education is going increasingly digital in contemporary times and you need to catch up with the pace. The fact of the matter is that the future of education in remote and traditional teaching methodologies are becoming obsolete in a gradual sense. As per Statista, around 50 percent of students have reported that they attended online classes in the last twelve months.
Moreover, as per Techjury, it is claimed that there is a 90 percent less consumption of energy in online education and carbon emissions are 85 percent lower. In times when sustainability is at the epicenter of everything, this is another reason for education to go completely remote in the future.
Having said that, as a part of effective classroom management skills in the modern world, digital literacy skills are important. Primarily, digital literacy skills include acceptance of new technologies, familiarity with online learning platforms, virtual collaboration, and so on. You should be able to align digital literacy skills with the purpose of classroom management.
The better your digital literacy skills the more efficiently you can make the switch to digital learning. As a teacher, you should not limit your capabilities to a traditional classroom only. You should embrace the changes in the ways of education and brace for it to succeed amid the new normal.
In this digital era, your digital expertise is going to be a direct measure of your classroom management techniques.
👉🏽  RELATED POST: Appreciation Quotes for Teachers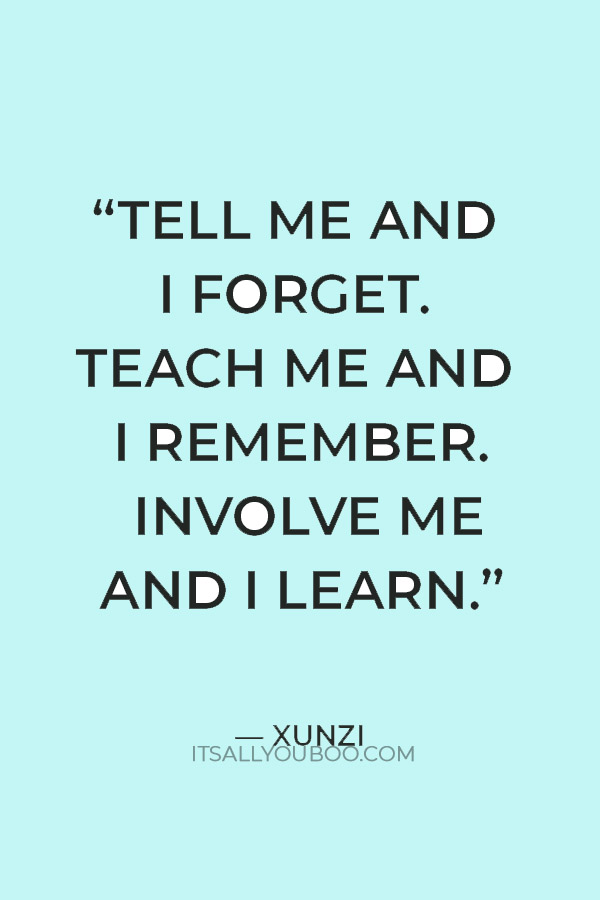 Teachers Need Digital Literacy Skills
As a teacher, you need to continue to learn new skills and enhance your repertoire of online resources for your students. Not only does technology make learning more fun, but enhances learning and encourages better results in your students.
To start, moving away from paper, pencil, and heavy textbooks toward online-based learning platforms and solutions like Google Classroom, gamifying learning with software like Kahoot!, or online progress reporting software for parents like Schoolytics.
To summarize, the dynamics of education have changed in contemporary times. As the conduct of education undergoes paradigm changes, your approach as a teacher also needs to evolve. Ignoring or banning smartphones, apps or even laptops in the classroom is not the answer, rather harnessing your student's interest in them is.
Get Your SMART Goals Worksheet
Ready to set SMART goals for classroom management? Sign up below to get your FREE SMART Goals Worksheet, form-fillable, and printable, and includes more examples to help you.
Technology can be a challenge for older teachers, but you have to improve your work skills, continue learning new techniques, take online courses, or continuing education classes at a local college or online university.
You need to work on classroom management skills that are the most relevant and desired in contemporary education. If you can succeed in doing that, you surely have a bright future as a teacher.
Want to be a better teacher? Click here for the top 5 classroom management skills every teacher should have, no matter what age their students are. #Education #Teachers #Teacher #Classroom #Students

What classroom management skills do you think teachers need?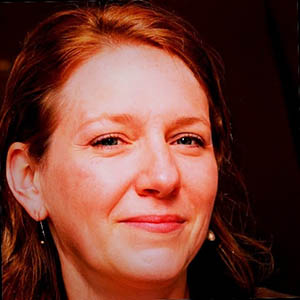 More About Guest Contributor
Doing what you love is the cornerstone of having abundance in your life." Wayne Dyer's thoughts are well suited to Kiara Miller. She has been working as a content marketing professional at 'The Speakingnerd'. Her passion for writing is also visible in the innovative joys of material she provides to her readers.
Last Updated on August 28, 2022
✕
Get your SMART Goals Worksheet
+ weekly tips to help you slay your goals.