What's a daily routine schedule for college students?
What best routine for a student? What should I put on my daily schedule?
If you aced high-school life, don't assume the same will happen automatically in college.
It's a whole new life, with new rules — as well as a lack of them. All these new experiences will undoubtedly bring about the creation of new behaviors that lead to new habits.
You can better ensure you'll create successful behaviors through good habits by having a structure in your new life. And you can accomplish that by establishing a routine.
You don't want to end up turning in a term paper late. And you definitely don't want to fall asleep at the wheel, wreck your parents' car, and wreck the savings you had established by staying on your parents' insurance instead of dealing with your own policy.
Learn from my personal experiences on what not to do when you go off to college, and how to turn that around to all-around collegiate success. Continue reading to learn how to create a daily routine schedule for college students, that helps you to be successful.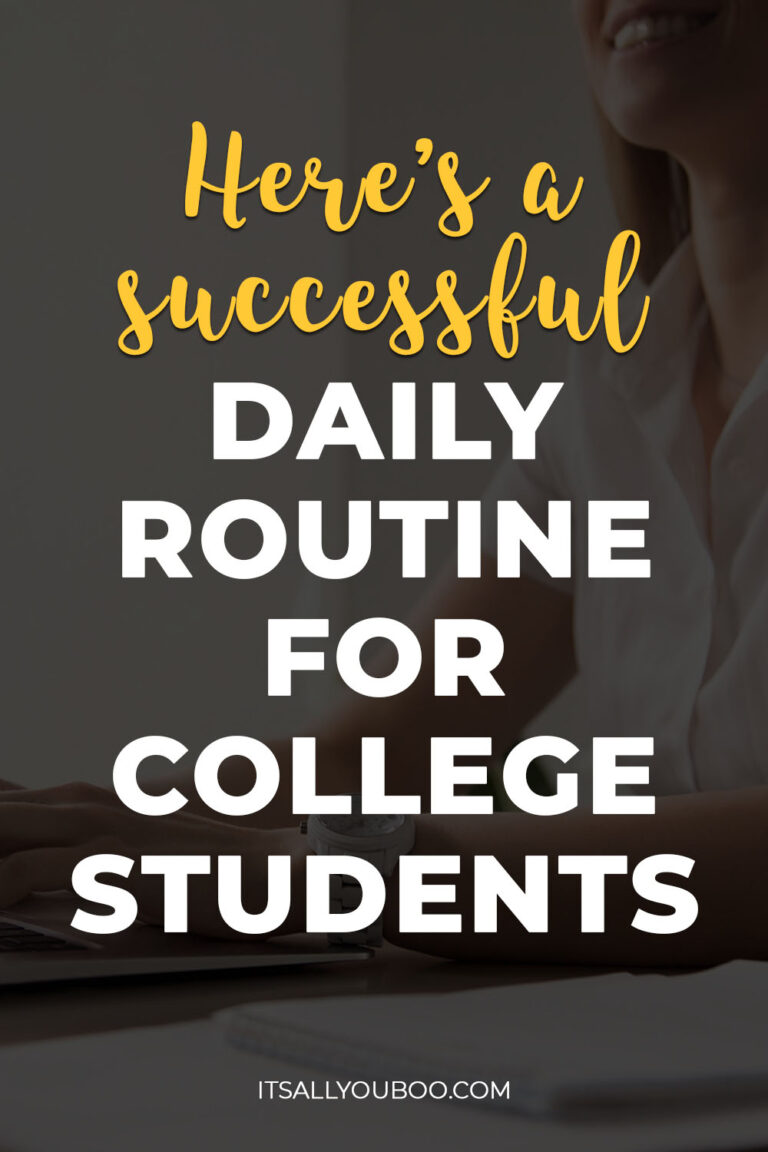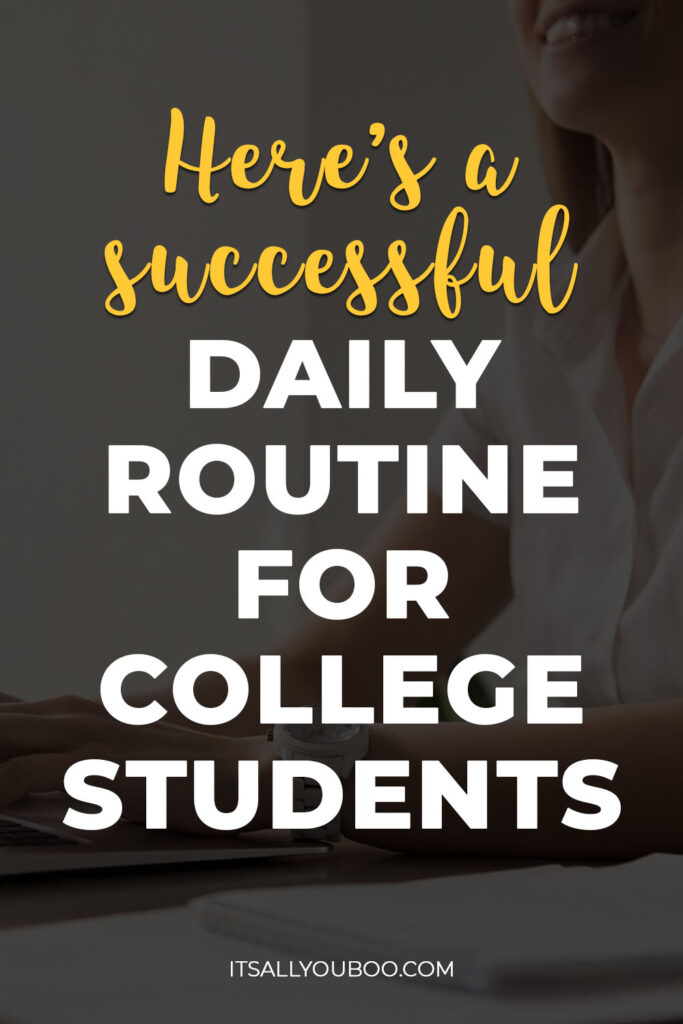 The Importance of Routine for College Students
High school life came with a definite lack of freedom. You were in school all day. You lived under your parents' or guardians' rules. If you're a typical teenager, you couldn't wait to taste independence.
Well, now you have it. In college, you're on your own. It's exciting, but it's also scary. You now have the freedom to decide how you are going to spend your time. You get to let go of your parent's expectations!
The option of having so many options can be overwhelming. Creating a routine gives you the opportunity to succeed. It can help you accomplish day-to-day tasks. It can make certain tasks easier. And it can create a smoother transition to this new chapter in your life.
👉🏽  RELATED POST: 12 Morning Routine Habits to Start Your Day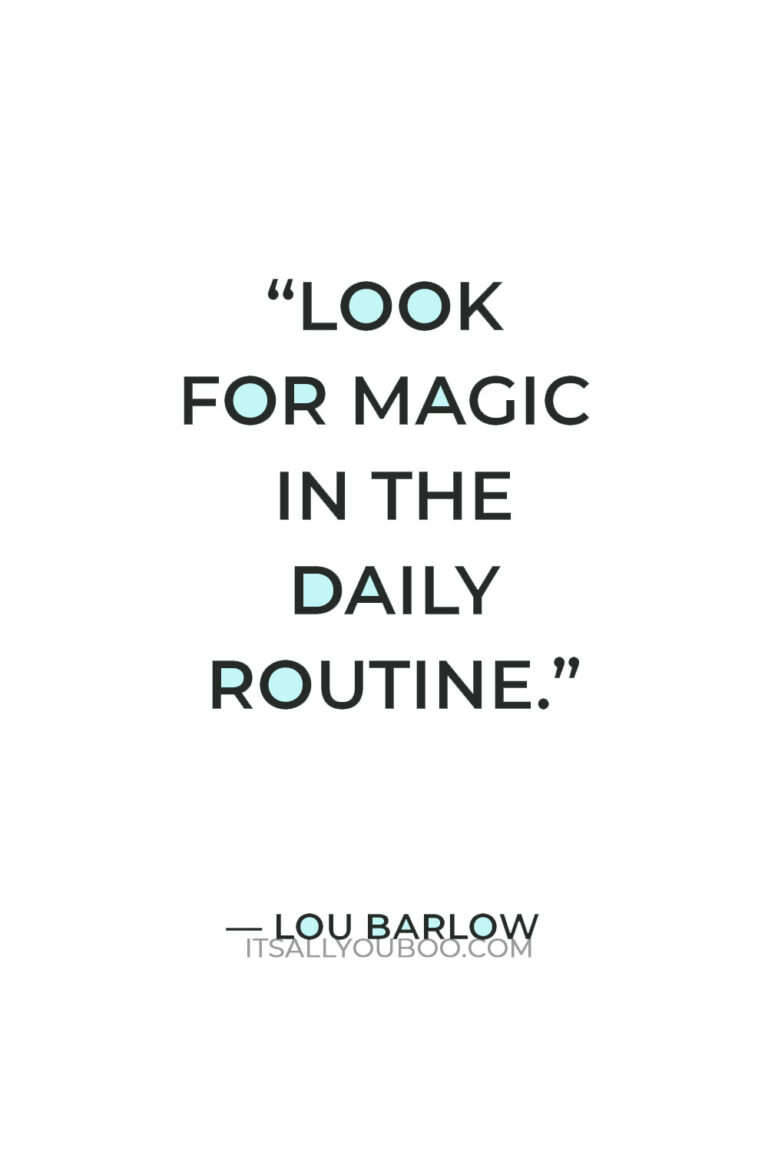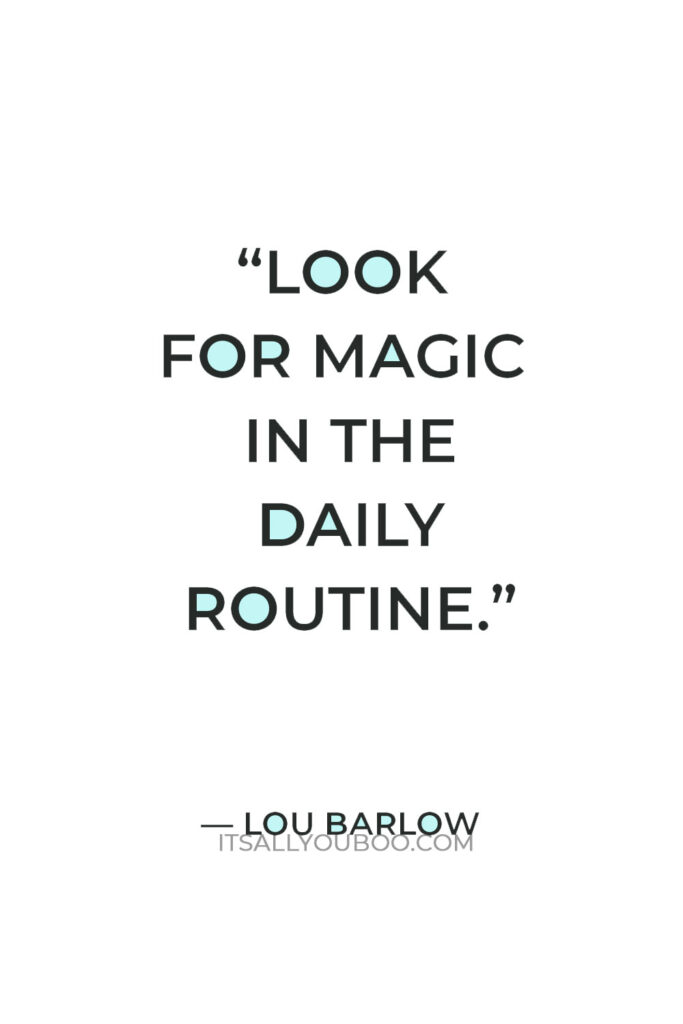 Transitioning From High School to College
Being a new college student isn't easy. In addition to having to study more than ever before, you're in a strange new environment in which you're also dealing with the stresses of coping with new housing, new roommates, finances, and even meals.
All of this is topped off by having to keep up with the latest regarding the pandemic. It's no wonder that the physical and mental well-being of college freshmen has been on the decline.
The Freshman Survey, administered annually since 1966 by the Cooperative Institutional Research Program (CIRP) based at UCLA, added items on student perceptions of their physical and mental health in 1985. That year, almost two-thirds of students (63.9%) reported above-average physical health. Compare that to 2015, when just over half (55.2%) reported that status.
Also in 1985, 63.6% of all incoming students rated their emotional health as above average. By 2017, that had decreased to 47.4%.
This is why it's so important for students to take steps to set themselves up for success in their first year of college.
👉🏽  RELATED POST: Academic Goals for College Students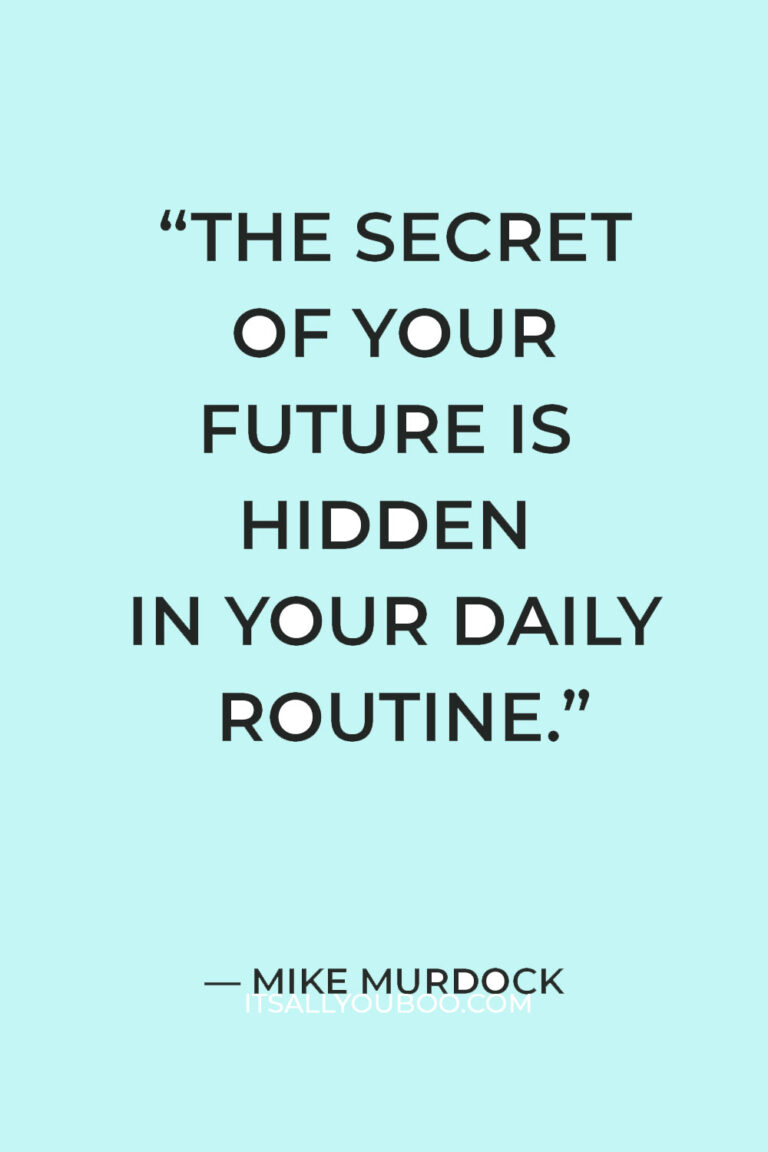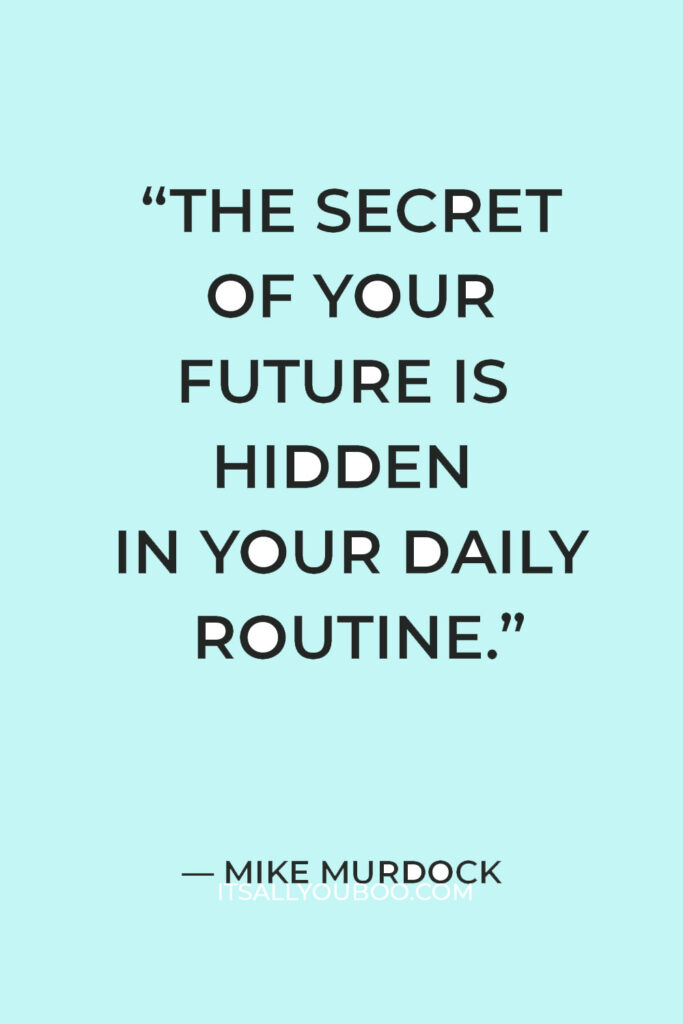 The Importance of a Balanced Routine
Given the huge life change of attending college, your routine should include creating a schedule to accommodate more than just getting to all of your classes on time.
The best daily routine for college is one that keeps you on track for studying, personal care, eating, sleeping, and recreation. Adopting a balanced routine that incorporates all aspects of your life will keep you from making the mistake I made my first semester.
As a high-school overachiever, I had it in my mind that I had to kick it into an even higher gear when I moved an hour away to attend a community college's well-regarded journalism program.
My ambition and my desire to be the first to graduate college in my family led me to create an unbalanced routine.
I ate, drank, and breathed journalism. In addition to studying hard for classes, I volunteered for every weekly newspaper production cycle that went from sunrise to sunset. I took the college administration "beat" and scheduled regular weekly meetings with each administrator.
I carried around an appointment calendar in which nearly every hour was filled. I grabbed meals on the run. My roommates, friends from high school, complained that they never saw me.
I burned out in a month. My course advisor sat me down, saw my appointment book, and joked, "I can't believe I'm saying this to a college student, but you forgot to schedule in any fun!" Thanks to his guidance, I learned to carve out time to enjoy being 18.
👉🏽  RELATED POST: Healthy Habits For Students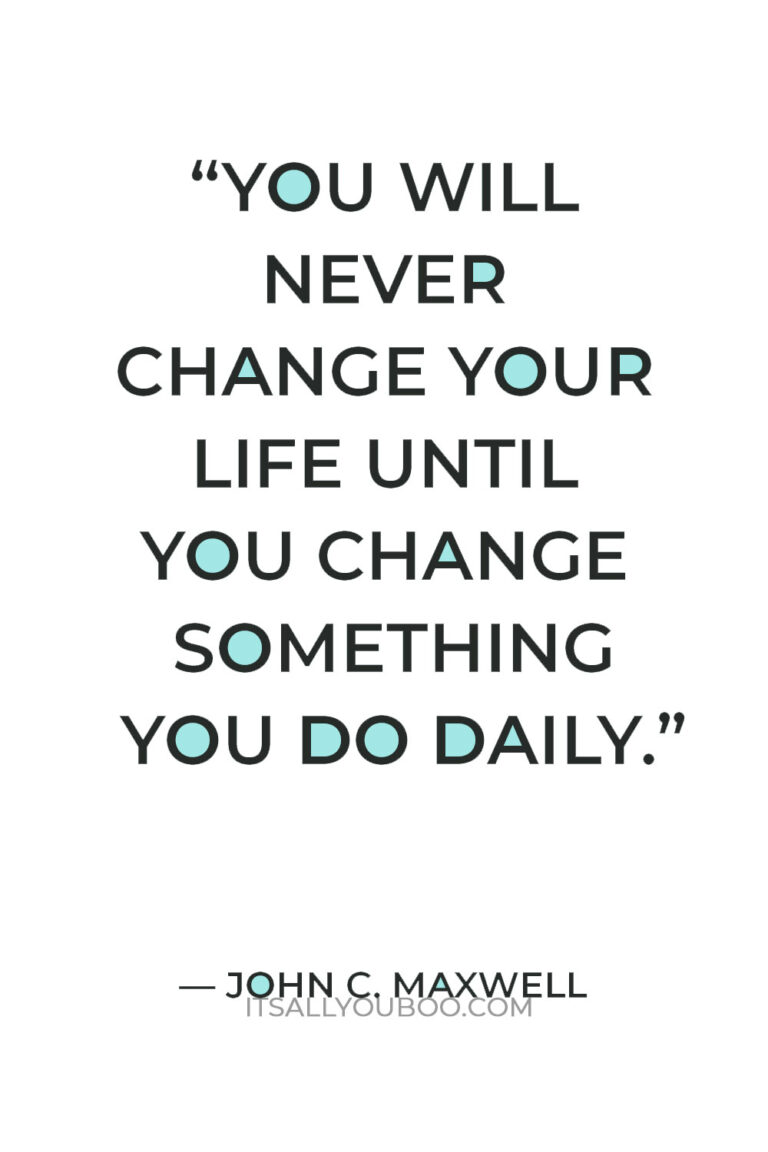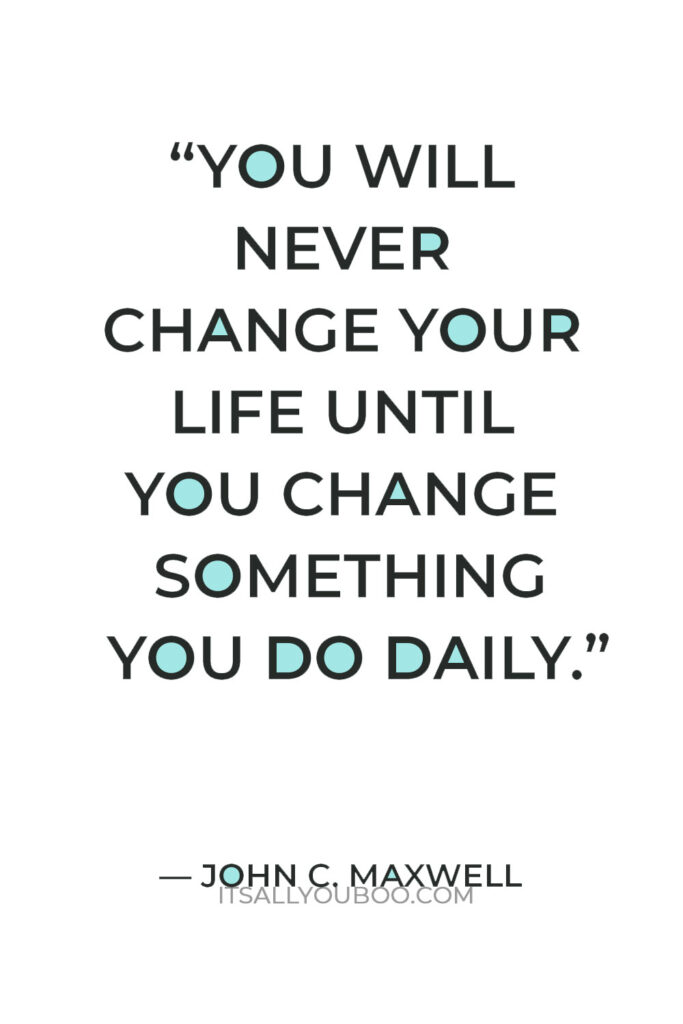 The Importance of Adapting Your Routine
You could create the world's best daily routine for students, but if you just "set it and forget it" you'll only end up sabotaging yourself.
The same thing can happen if you never review it to account for changes in your life.
The lives of college students change frequently. Your classes change every semester. Your housing and financial situations can change. Your school may even change.
And since you're meeting so many new people, your relationships can change quite a bit, too.
So your college routine needs to be monitored and regularly reviewed, so you can adapt it as needed to still take care of the important things you should and want to do.
👉🏽  RELATED POST: How To Break a Bad Habit

Avoid the Mistake of Not Adapting Your Routine
Paying attention to your routine will keep you from making the mistake I made in my junior year.
After getting my routine down perfectly as a community college student, after I graduated with an associate's degree I transferred my credits to a state university to pursue my bachelor's degree.
I didn't realize the bias against transfer students. It threw me for a loop that I had to start again from the bottom up after achieving so much at my previous institution. I also started a relationship with a fellow transfer student.
But I didn't adapt my routine to accommodate more study time for having to take "freshman" courses unrelated to my major, to seek counseling for my negative feelings about my new school, or deal with having a boyfriend.
👉🏽  RELATED POST: How to Not get Lose In a Relationship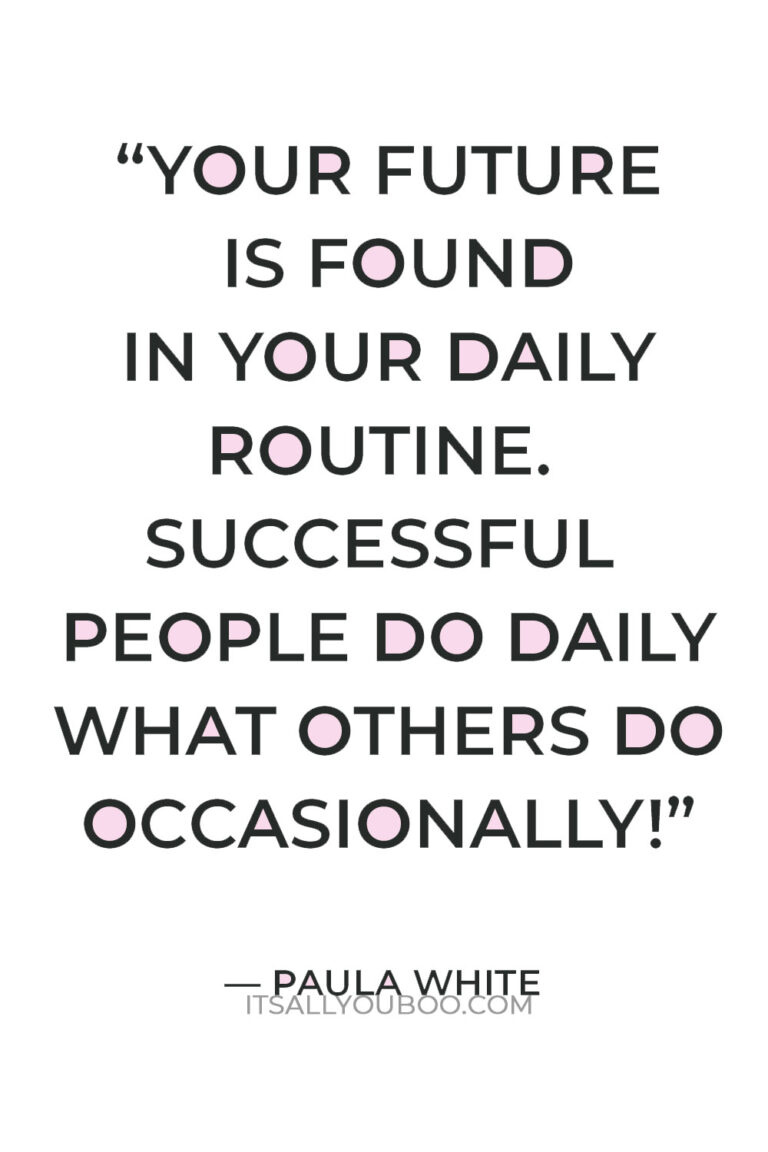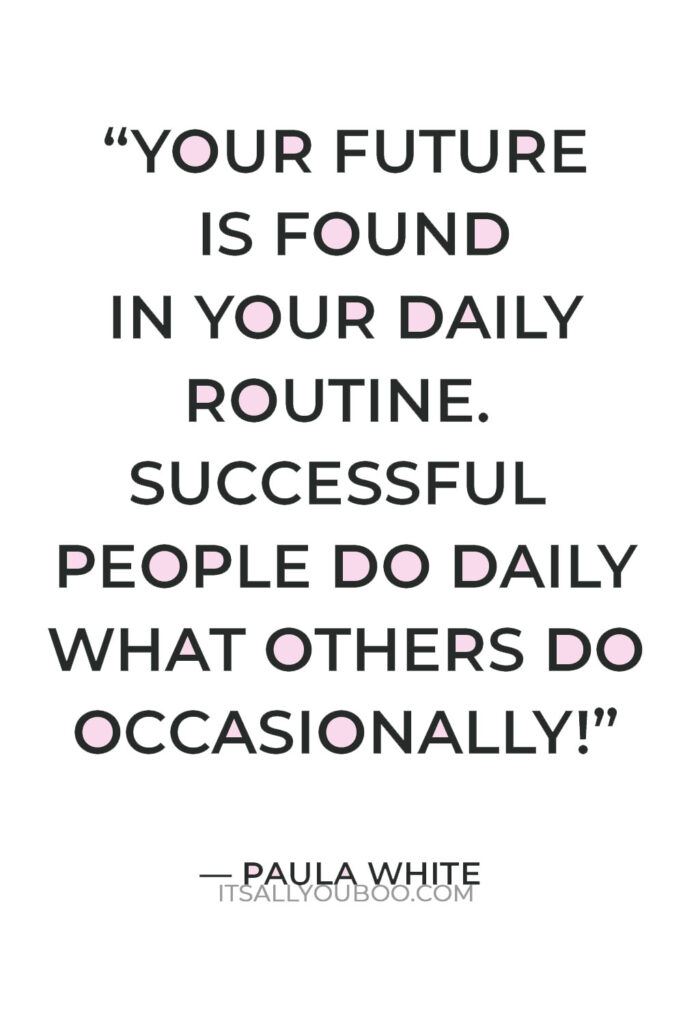 Since my formerly successful routine was no longer working, I essentially dropped it.
This resulted in an end-of-semester nightmare of feverishly typing a 60-page term paper in one night — the same night I was supposed to move from my dorm to off-campus housing. While I flailed away on the keyboard, my upset boyfriend enlisted two friends to pack and move my stuff without my help.
I pulled an all-nighter and miraculously finished the paper 10 minutes before class, running bleary-eyed across campus to turn it in.
With enduring chagrin, I have been reminded of that painful incident — what I consider a college low point — ever since.
These examples prove the need for a healthy and adjustable daily routine schedule in order to have a successful routine schedule for college students.
👉🏽  RELATED POST: Realistic Budget For College Students
What is the best routine for a student?
Now that you know why you should have a routine, as well as what not to do with a routine, it's time to start creating your own college routine.
If you're wondering, "What should be the daily routine of a college student?" or even "What is the best daily routine?", know that the best daily routine for college is one that holistically fits together to provide a healthy school/life balance.
Let's start at a good starting place — the basics.
👉🏽  RELATED POST: 10 How to Be Successful Habits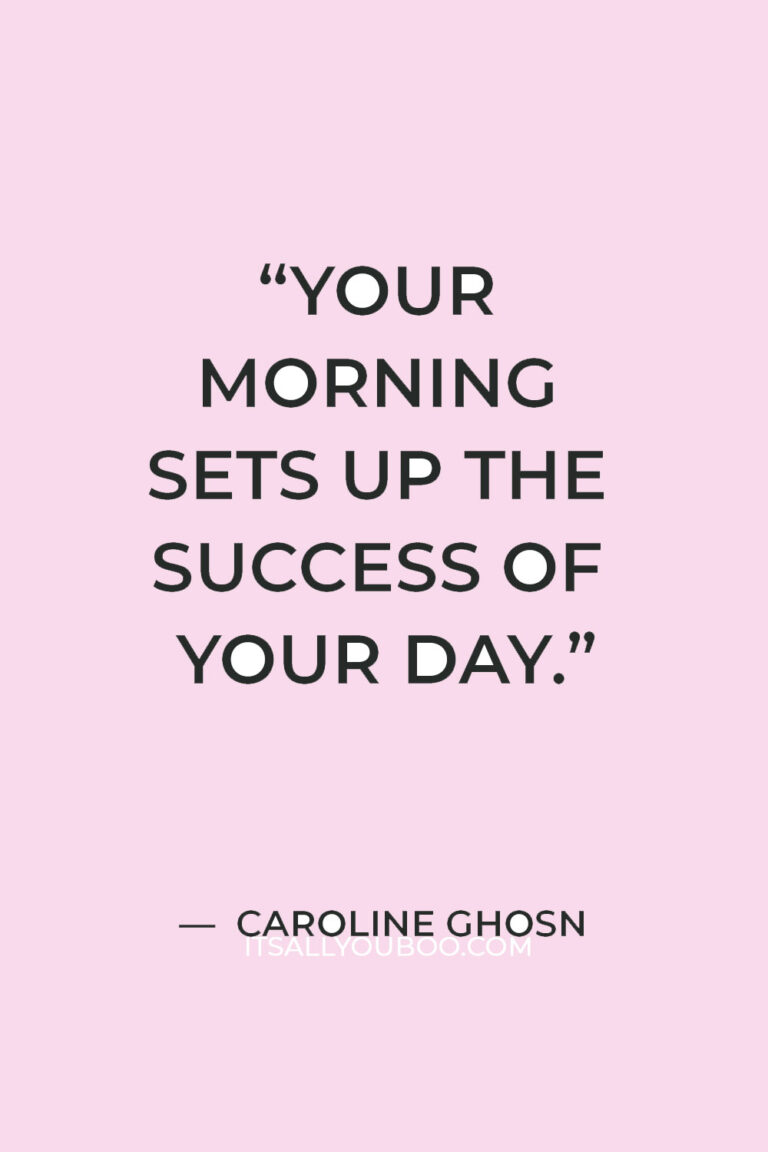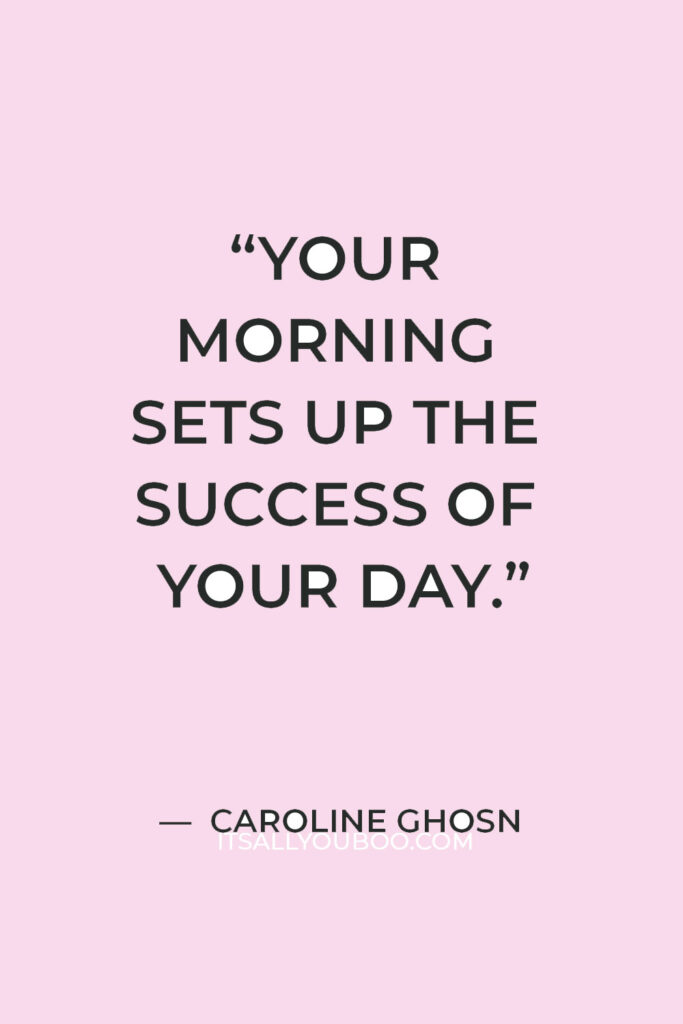 Daily Routine Examples
Morning Routine
Try these seven steps to kickstart your day:
Wake up at the same time every day. Be kind to your body by staying on the same schedule.
Make your bed. Get a tiny, early burst of accomplishment — and be less inclined to climb back under those covers.
Take a shower. Refresh yourself while getting a chance to think about your day.
Have a healthy breakfast. A nutritious start will improve your concentration and your immune system.
Hydrate. Drinking water improves your brain function so you'll stay focused longer, remember more, and reduce headaches.
Review your to-do list. Organize and prioritize to help counter stress.
Be punctual. Give yourself time to get to class so you can start your day calmly. A relaxed mind is better at receiving and retaining information.
👉🏽  RELATED POST: Top 10 Best Morning Habits

Evening Routine
Try these seven steps to help create the best nighttime routine so you'll get that much-needed sleep and be ready to greet a new day:
Go to bed at the same time every evening. Inconsistent sleep times disrupt your circadian clock, which can impair your ability to do well in school.
Do next-day prep. Ready your outfit and gather needed items: Less decision-making to do in the morning!
Ditch screens, heavy meals, alcohol, and caffeine before bed. All of these interrupt normal sleep patterns and your body's natural rhythms.
Wash your face. Signal to your body that it's the end of the day, which will also help you unwind
Stretch. Do light exercises or light yoga to relieve the tensions built up from the day.
Lights off. Too much light reduces sleep quality.
Keep a pen and notepad handy. If worries keep you from getting your sleep, transfer them to paper so you can free your mind to rest.
👉🏽  RELATED POST: How to Get Motivated to Study?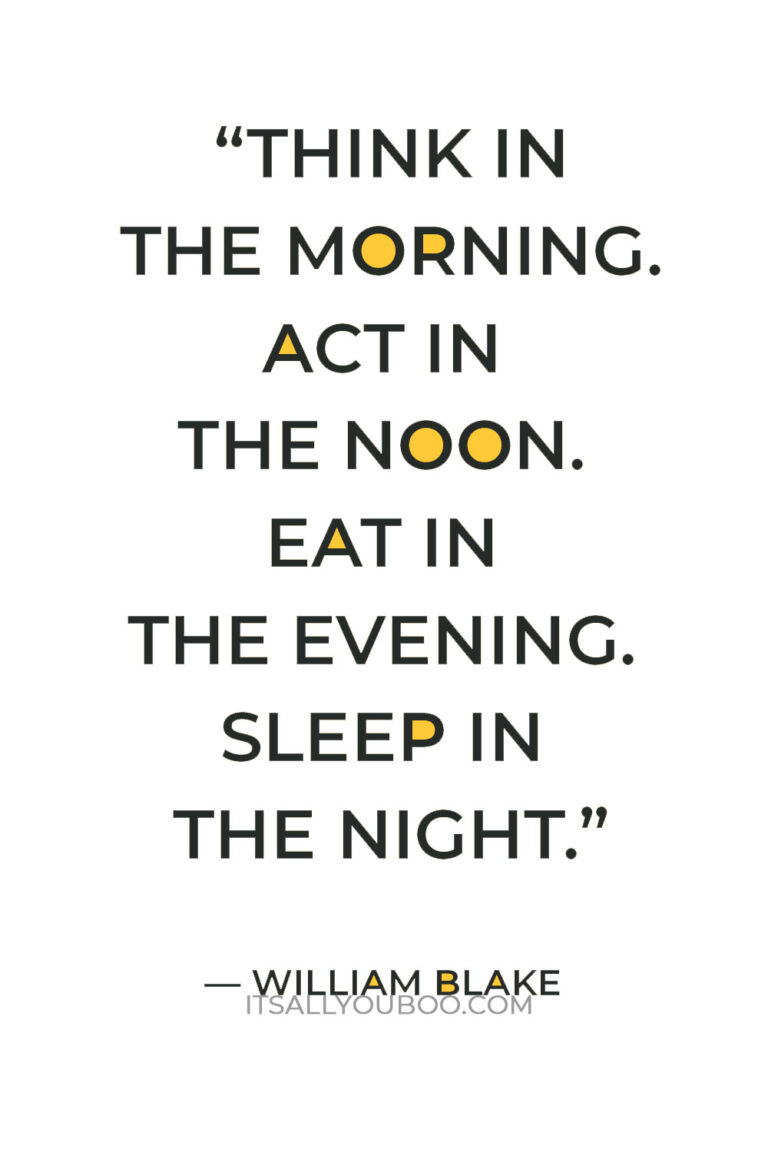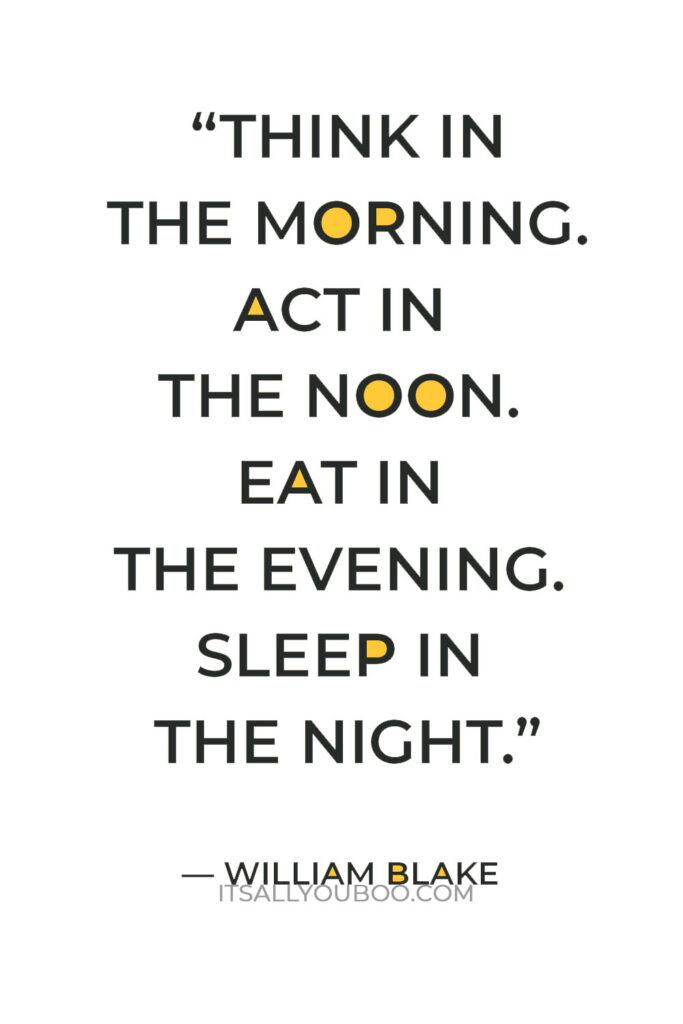 Study Routine for College Students
Keep well-organized notes.
Review your notes often.
Plan study sessions to follow class.
Complete difficult assignments first.
Take breaks between study sessions.
Silence your phone during dedicated study times.
Form a study group.
Daily Routine Extra Credit
If you're wondering, "What should I put on my daily schedule?" besides study topics and how to start and end your day, here are three other productive items to add:
Lay the right foundation to start exercising and stick to it by writing SMART (Specific, Measurable, Attainable, Realistic, Timely) goals. Regular exercise improves not only your physical health but your mental health as well, which will help you study smarter.
Create a budget and track your expenses. I failed to do this when I went to college, and I literally paid dearly for it. I drained my college savings fund so much that I had to take a year off and work full-time to regroup. Prioritize your expenses, stick to a weekly allowance, and pay attention to financial aid deadlines.
Track your social media use with the aim to reduce it. Too much social media not only wastes your time but can also lead to decreasing your self-esteem and self-image.
👉🏽  RELATED POST: How To Put Yourself Out There in College
How do you write your daily routine as a student?
I wish I was a college student today because keeping tabs on and adjusting my routine could be done in a snap with just an app.
While I could have put together my routine with a spreadsheet on my computer, I found it handy to keep a cell phone-sized notebook in my purse.
Don't be pressured to use the latest tech to stay on top of your daily routine. Do whatever works for you. You have your own learning style, so you should have your own routine schedule style too — perhaps a student daily routine chart, as three of my roommates who were education majors had fun doing.
You can also be as detailed as you want. You may want more detail in the beginning, but then as routines become habits, you can develop your own shorthand, like writing one or two cue words.
👉🏽  RELATED POST: Smart Goals for College Students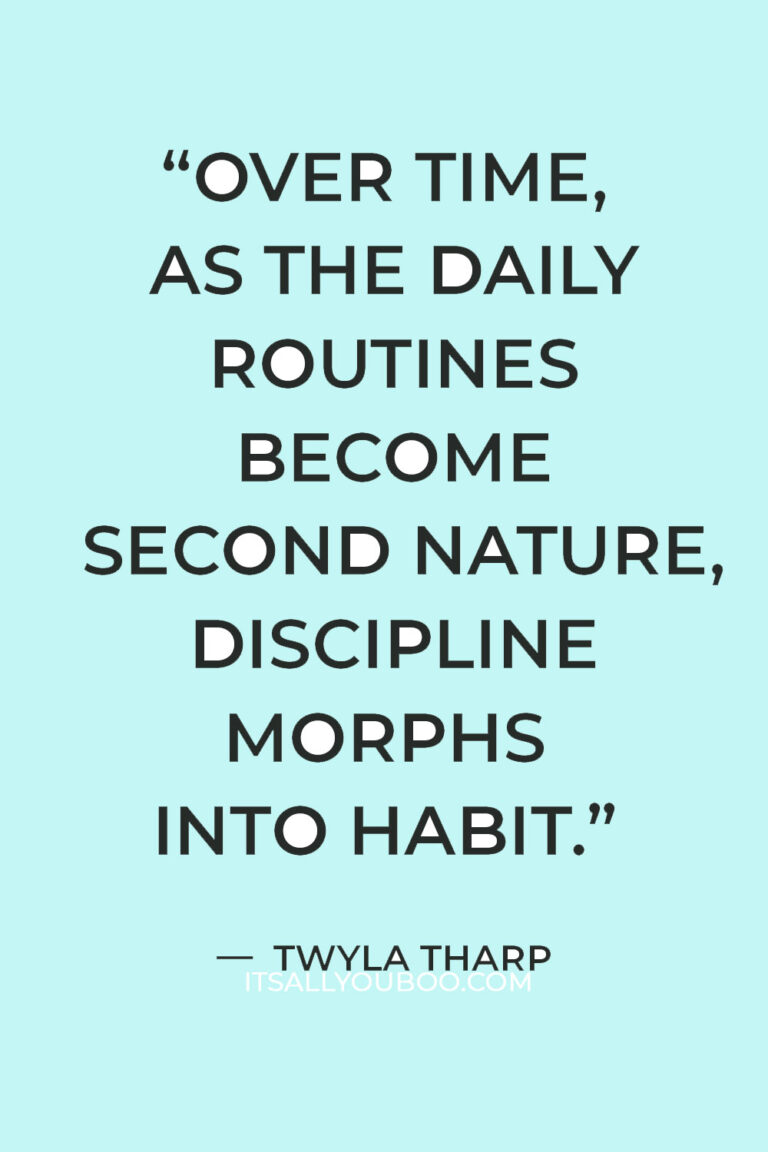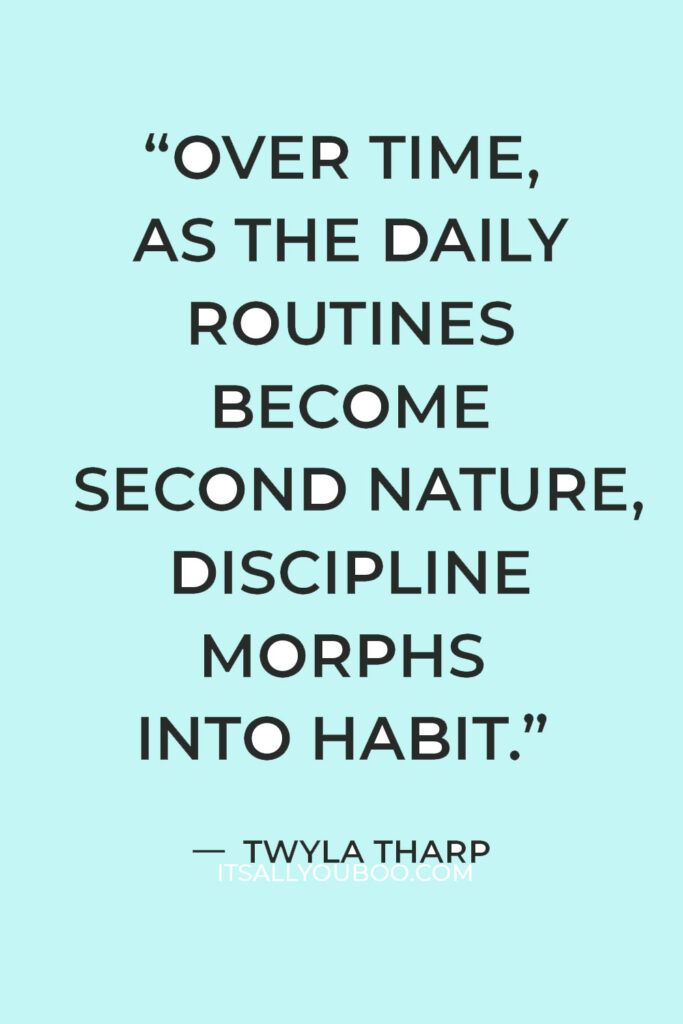 Apps to Track Your Daily Schedule
If you need more active nudging regarding your routine, using an app will be your routine-creation style of choice.
There are many from which to choose beyond Microsoft Outlook and Google Calendar, including:
Take a few of these for a trial run and see which one works best for you. You can also use these apps to help keep track of your goals for school and deadlines.
Printable Daily & Weekly Planners
Ready to create your daily routine schedule for college students? Put all these tips into practice with the FREE Printable Daily and Weekly Planners.
We hope we've helped you see how easy it is to create a successful routine daily schedule for college and use it to help you make fewer academic, personal, and financial mistakes so you can have a more satisfying college experience.
What is the best routine for a student? Click here for a successful daily routine for college students, including how to have a productive morning, afternoon, and evening by @BuyAutoInsure. #LifeHack #StudentLife #CollegeStudents

What's in your daily routine schedule for college students?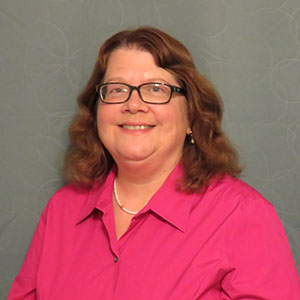 More About Guest Contributor
Karen Condor is an insurance expert who writes and researches for the auto insurance comparison site, BuyAutoInsurance.com. She is a college graduate in communications who loved college life and still loves establishing routines to stay organized and productive.
Last Updated on August 9, 2022
✕
Get Your Daily & Weekly Planners
+ get weekly tips to help you slay your goals.