Looking for staycation ideas that feel like a vacation?
Need a break, but don't have the budget for travel?

Need a vacation, but no money to travel? Click here for staycation getaway ideas for any budget. You can have a staycation that feels like a vacation! #SelfCare #SelfLove #SelfCareSunday #Staycation
So you've got some time on your hands to "play around" with? Well, good news…I'm the queen of staycations!
I've got some fabulous money-saving staycation tips that will not only save you tons of money, but will also put your mind at ease while having some real fun as your burning time! But, I get it, vacations are expensive!
(And who couldn't use a little R&R these days?)
Long working hours, the boss has yelled at you time and again for being late or getting those deadlines in his office by noon!
Even your lunch hour sucks…Bad coffee…Boring water cooler conversations…that 3 pm slump! (an overwhelming feeling of tiredness & slowness). Just gimme a break already!
And these are only a few on the top 5… (Dinner still has to be made when you FINALLY get home and the kids need help with their homework!) No kids? No problem…But, you still have to fight rush hour traffic! 'And you need to eat…whether it's a PB&J or a juicy steak.
It sounds like your desperate for a real break. A real staycation. Well, let's chat about just a few of my favorite staycation ideas that feel like a real vacation, because after all… you deserve it!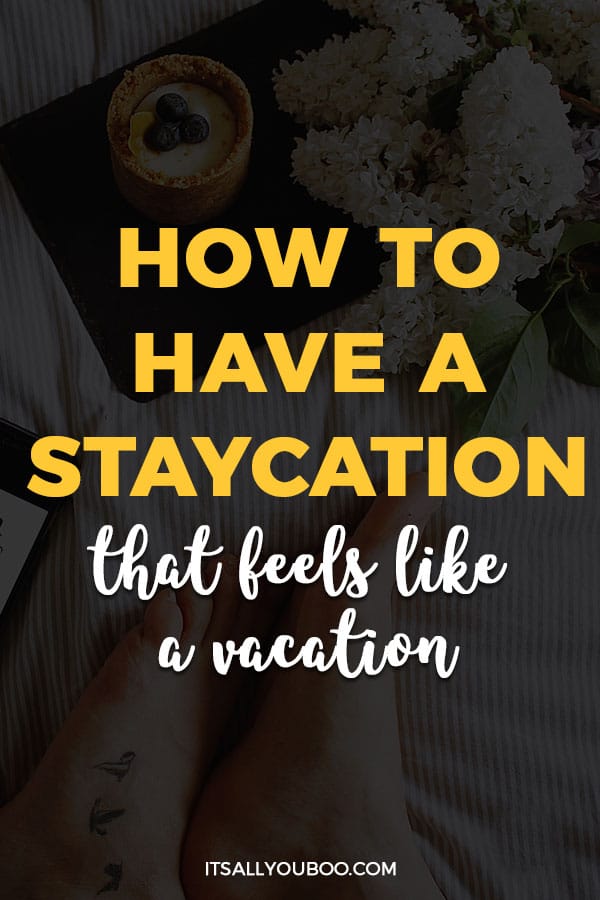 Staycation Getway Ideas that Feel like a Real Vacation
Well, now that you've reached the pinnacle of some much needed time away…Let's talk about some amazing things you can take full advantage of while NOT at work,
Here's the thing, the length of your time off has little to do with how much enjoyment you can experience with "staycationing".
These will be some great staycation ideas for you as you plunge into some fun and adventure on this sabbatical. So let's dive right into it, shall we?
Here's a shortlist of just a few of my favorite things to do on a staycation…with a frugal budget or with money you've been saving for a rainy day!
Staycation Idea #1:


Tropical Smoothie Night
This is such a fun and relaxing way to entertain guests or family members. This entails picking up a ready-made frozen smoothie pack in your grocer's freezer that's pretty much already mixed. All you have to do is blend your alcohol (if any) and ice!
This one is more for an adult gathering if you're interested in inviting a few friends over for some blender fun… Or mix it up…just for yourself!
Want a quirky evening just with you & Netflix? Then, Netflix and "chill" with some popcorn and this smoothie will make you feel like your on a tropical oasis!
👉🏽 RELATED POST: How to Have a Self-Care Retreat at Home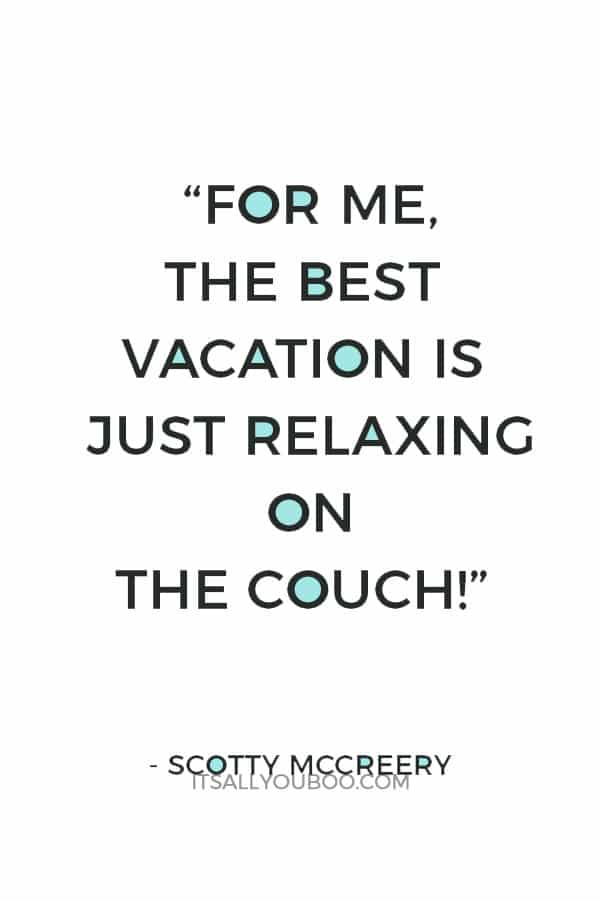 I actually created a 'Unicorn' smoothie one night while bored on my staycation. It was fun to create and I threw in a Unicorn straw for added fun! It was actually fresh strawberries and Bananas with added ice and cherry juice!
This is a frugal way of using up a night of making smoothies and a few snacks!
If the kids are home: Help them pick out their favorite fruits for the smoothies and don't forget the ice! Kids love the blending sound and they enjoy helping you create a handmade and simple drink!
For the kids, apple juice or yogurt added into your kid's smoothie is delicious and healthy.

Staycation Idea #2:


Have a Relaxing Spa Day
You don't have to spend hundreds of dollars at a day spa if you have imagination! This helpful hint can be done in the daytime or evening, whichever one you prefer. This is even ideal for couples!
Here's how I have a spa day at home when I'm short on time or money:
I simply apply my own mud mask and I apply a dampened hot towel to remove the mask.
After removing the facial mud mask, I apply my favorite moisturizer.
Then if I have time, I light a few candles for ambiance and enjoy a hot steamed shower! (Of course, a little music wouldn't hurt either.) Or add a few Lavender Bath Salts for the ultimate bath experience and soak for about 20-30 min.
This will be a perfect de-stressor, perfect for an exhausting or overwhelming week at work.
👉🏽 RELATED POST: How to Deal with Stress and Anxiety in Your Life
The setting should be very quiet and relaxing. I wouldn't exactly listen to "Start Me Up" by the Rolling Stones at this point, you'd want something more calm and soothing even a jazz tune.

If you're really wanting to add a little more to your spa at home experience, pour a glass of wine after or during your bath soak. I prefer Sparkling Cider since I'm not a wine drinker. Or Rose if you're a girly girl! This will only be topped by fresh Strawberries.
So, get that mud mask and pick up some Rose to enjoy an at-home spa treatment! Perfect for any time of the week.
Staycation Idea #3:


Have Sunday Brunch
Who couldn't use a Sunday Brunch? Don't feel like being bothered with the "brunching" crowd or want to save money on eating out? I got you covered honey!
This is my "Easy Like Sunday Morning" kinda brunch idea. Now, you'll definitely have to run to the neighborhood grocery store if you don't have these ingredients/supplies handy so check your cupboards before you begin!
Now, this brunch thing will typically take place around 11 am – 3 pm, so anywhere in those hours, you'll have this amazing brunch experience.
👉🏽 RELATED POST: Ways To Pamper Yourself at Home Every Day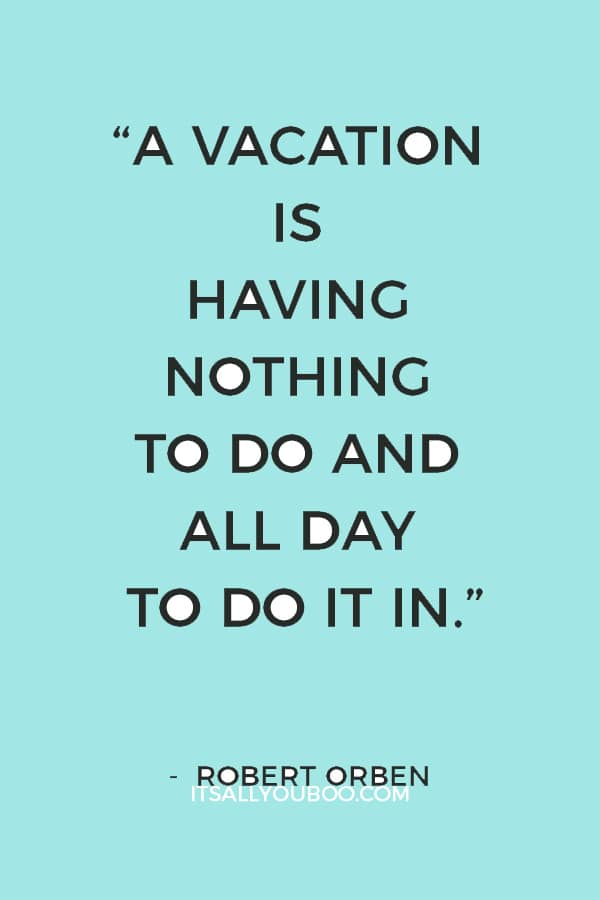 I like to personally make Belgian Waffles with Scrambled eggs and cheese and crispy bacon. (Keto & Vegan eaters can of course modify accordingly).
Most people will have a champagne glass filled with Mimosa as a signature brunch beverage (champagne and Orange Juice makes up a Mimosa with a slice of fresh Orange). However, you can drink whatever makes you merry!

The point is, you can delight in a fabulous Brunch on a budget. French Toast is another quick and easy brunch favorite for those who prefer French Toast to Belgian Waffles. If you're doing the French Toast brunch, an added touch is confectioner's sugar (super yummy!).
Staycation Idea #4:


Take Time to Sip & Paint
I've noticed many people are definitely using this fantastic staycation tip as a remedy for a unique outing, first-date or just a cool new way to relax without spending a lot of money. This Sip & Paint trend is something I have yet to try.
Although, I have many friends and family members who've posted on social media their fun and creativity in this category!
Nevertheless, I did some detective work researching a few sip and paint shops in my area and surprisingly, the price was extremely affordable and my favorite notion is that you get to use your creative juices!
Don't worry, you can have an "in-house" Sip & Paint right in the luxury of your own home! Even with the kids!
A really cute idea if your a mommy is heading to the nearest dollar store or craft store to pick up a few paintbrushes, canvasses and some juice packs for the kids to enjoy at home.
👉🏽 RELATED POST: 20 Ways To Spend A Mental Health Day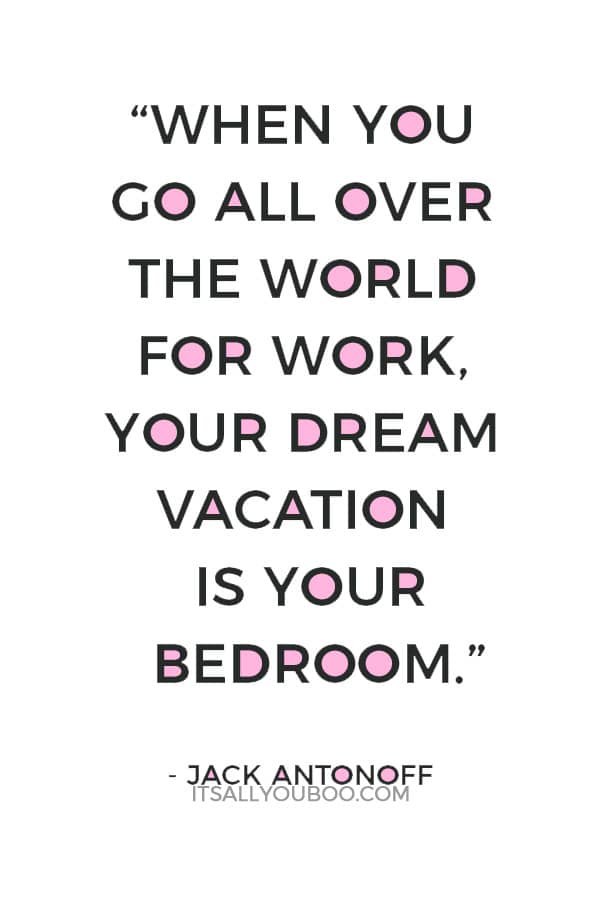 You can even buy a "paint book" which is very much similar to a coloring book. This will allow your kids to enjoy a "family night" at home painting and being their own "Picasso"! That's always a fun project for younger children.
No kids? Then, host your own Sip & Paint on your patio! Roast some marshmallows and make it a bonfire type Sip & Paint! (BYOB – Bring Your Own Brushes!). You'll have an amazing time while competing with your guests.

Just make sure you have ample lighting on your patio. If not, just Google the nearest shop & get ready to be creative!
Staycation Idea #5:


Paint the Town
This could include dancing, singing karaoke or even just visiting old friends. Anything that you normally wouldn't be able to do on a weekday or even something you've always wanted to try but never took the time to go on an adventure!
Maybe you'd like to just catch up with a couple of girlfriends (or guy friends) and meet up for coffee? What about that museum idea you've had stuck on your "to-do list" for over a year now?
Need a new lipstick? Trot over to your favorite drugstore or mall and try on some hot new Fall colors just for fun! And actually purchase the lipstick!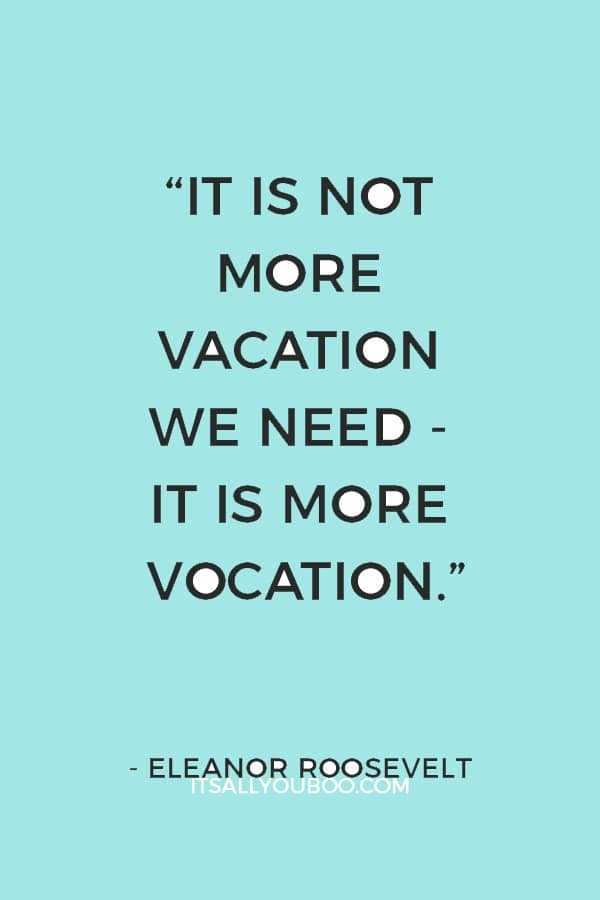 Go Away for the Weekend
Haven't had a chance to fly away for a weekend yet? Well, now's your time.! A great staycation tip is to get those airline points accumulating by planning a short but much-needed staycation away from home!
The perfect "away" staycation could include visiting a friend for the weekend. Spending a night for a former bestie or new friend from around the world counts as a staycation.
Book a trip and enjoy Miami or whatever is close by. Let's just say whatever your heart desire! Just book it!
The thing about this particular staycation tip I love is that there are no boundaries. You can finally kick up your heels and make a go out of whatever it is you haven't been able to do.
Painting the town can actually be a lot of fun if your in need of doing spontaneous stuff like what I've mentioned before. The kids? Hire a sitter or drop them off at their grandparents and go! No sitter? Call me…😄
Make Time for Your Staycation Getaway
Well, this concludes my FABULOUS staycation tip ideas! Of course, these ideas are not law.
Just giving you some easy yet fun and interesting ways to spend your staycation on whether kids are involved or not. My kid is 23, so no worries here! However, she was pretty good at entertaining herself as a youngster.
These days, the dynamics have changed some! These kids need more creative ideas and not just watching television and playing video games. As a creative person myself, I absolutely live for creativity! It challenges the mind, body, and soul!
Printable Self-Love + Care Quotes
You deserve a staycation, you deserve a break. Give yourself some well-needed self-love and self0care. I've created 10 beautifully designed, printable self-love quotes just for you.
This download comes with high-resolution, graphic quotes that are ready to print and post in your home or office.
So what have we learned from our staycation ideas?
We've learned you can be as creative as you want to be on a budget if necessary and still have just as much fun as if you were on a vacation! Sometimes, it's not about the money, but about time well spent.
Congratulations on your new "Staycation like a vacation" and let me know what you did on your fabulous staycation! I'm excited to hear!

What's your staycation getaway idea?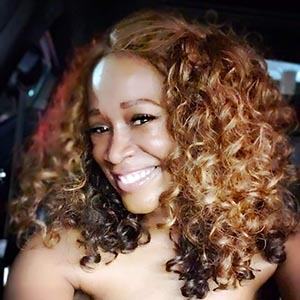 More About Guest Contributor
Hello, I'm Missie Brooks, the founder of Skin and Culture. I have been writing since I can remember, mostly short poems and a few short novels as a teen. Never thought I'd be back in the saddle again blogging my dreams away! This is by far my most rewarding journey other than being a bossy mother! Now, I'm a bossy blogger with dreams and aspirations as high as the sky.
Last Updated on July 11, 2021
✕
Get Your Self Love & Care Quotes
+ get weekly tips to help you slay your goals.