How do you create a social media strategy?
What's the best platform to grow your online following?

Want to grow your social media? Want more followers and engagement? Click here for how to create a social media strategy THAT WORKS by @jacintagrand #SocialMedia #SocialMediaMarketing #SocialMarketing
It may seem like all fun and games, but social media for business takes a lot of strategic thinking.
Not sure how to create a social media strategy?
Eager for better results with your brand?
A social media strategy is the answer to creating a successful blog or profitable business!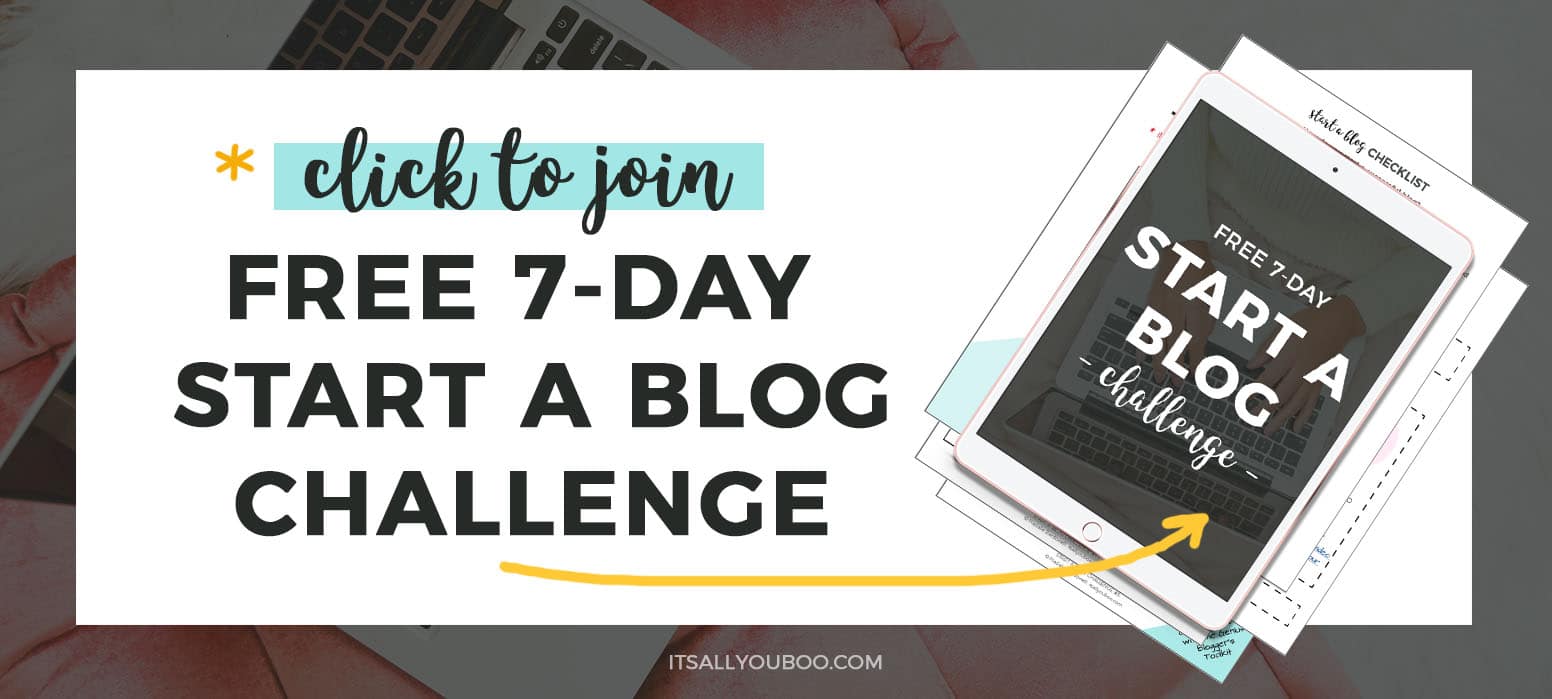 Why You Need a Social Media Strategy
Social Media can be a powerful tool for your business when you take the time to create a social media strategy that reflects your brand.
Why do you need a social media strategy? A solid social media strategy supports your business goals.
When social media is leveraged correctly it can become an invaluable tool for getting more exposure for your brand, connecting with your target audience, and boosting leads and product sales.
In fact, business owners who develop social media strategies are 538% more likely to report success and 88% of marketers who set goals achieve them.
Now, that you understand why developing a social media strategy is so crucial, here are six steps on how to create a social media strategy.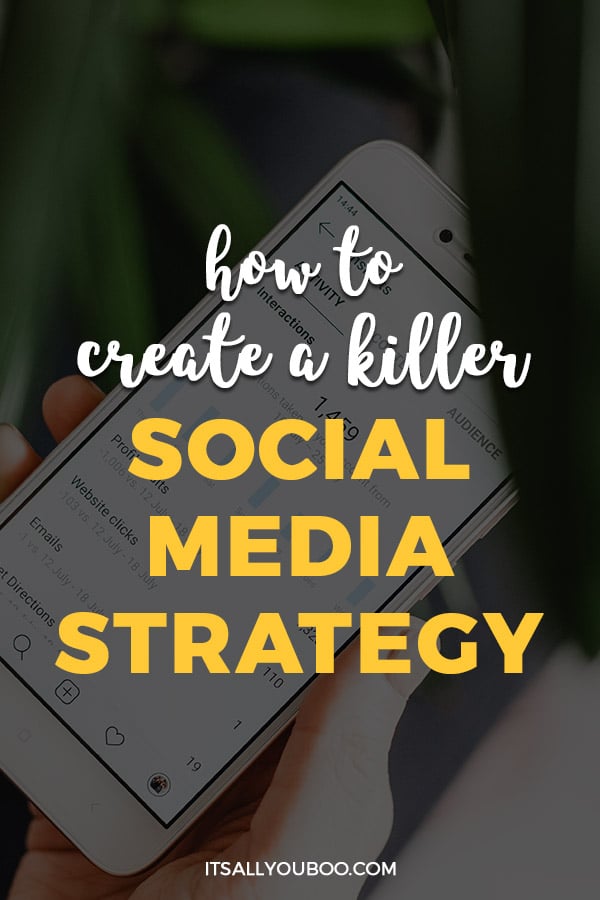 How to Create a Social Media Strategy
Step #1:
Understand Your Target Audience
The first thing you'll need to do when creating an effective social media strategy is to figure out your target demographic.
After all, it doesn't really matter how good your content is if the people you're trying to reach aren't seeing it due to poor planning. Understanding who your audience is, what they're interested in, and where they are will be key to a successful social media marketing strategy.
Who:
As a demographic, who is your target audience? How old are they? Are they men, women, older, or younger? Are they married or single? Do they own a home in the suburbs or do they rent an apartment in the city?
These are all incredibly important questions to ask because they help narrow down the kind of content you should be sharing.

What:
Once you figure out who they are, figure out what they do. Are they into fitness? Are they a single mom of three? These kinds of lifestyle demographics give you a better understanding of what content they're likely to engage with and who will keep coming back for your products or services.
Where:
This doesn't just mean what city are they from. It means asking yourself what kinds of places on the internet your audience frequents. Sure, twenty-somethings are all over Instagram. But if your target audience includes powerful female entrepreneurs, you're more likely to have success on LinkedIn or Twitter.
Step #2:
Choose Your Platforms
Once you understand your target audience's key demographics it's important to choose the right platform for your brand. By understanding which social platforms your audience frequents, you can make an intelligent decision on the best social platforms to engage with your audience.
It's also important to understand which type of content you will produce since certain social networks are better at distributing specific types of content.
Here's a quick reference:
Facebook:
Facebook is without a doubt the mother of all social media channel, boasting over 2.3 billion monthly active users. It is an incredible marketing tool for reaching your ideal audience no matter what their key demographics are.
Pros: Facebook's treasure trove of customer data make it by far one of the best platforms to do targeted advertising on.
Cons: Unfortunately, numerous updates to Facebook's algorithm have made organic reach extremely challenging on the platform.
Instagram:
Highly-visual platform; high-emphasis on themes, filters, and aesthetics. With 1 billion people use Instagram every month, Instagram is a social media platform popular among the younger generation of 18 to 29-year-olds.
Pros: This is a great platform for creatives and visual brands like fashion, home decor, photography, food, etc.
Cons: No clickable links are allowed in captions which makes it tough to generate traffic through Instagram; additionally post can often get lost in Instagram's non-chronological timeline.
Pinterest:
Similar to Instagram, Pinterest relies heavily on visual images; however it's an emphasis on search make it a much better platform for distributing informational content.
Pros: In addition to being a great platform for creative and visual brands. Pinterest also works well for distributing blog content, recipes, DIY projects, and infographics. Additionally, pins have a longer shelf life than Twitter, Facebook, or Instagram content.
Cons: Interacting with consumers 1-on-1 is not as easy on Pinterest since it doesn't prioritize socialization on the platform.
👉🏽 RELATED POST: The Best Affordable Business Tools for Bloggers

Twitter:
Admittedly, Twitter isn't as mainstream as it once was, however, it's become a go-to platform for journalists, politicians, and news. If you have a business in any of these industries, Twitter is a must for making connections and distributing content to your audience. If you're an influencer, Twitter is also a goldmine for getting in touch with PR teams at specific companies.
Pros: Unlike Facebook and Instagram, Twitter has maintained a chronological timeline which allows your followers to easily find your latest tweet.
Cons: Despite being chronological, tweets have an incredibly short lifespan. Twitter's character restrictions can also make it difficult to easily convey your message.
YouTube:
With over 30+ million daily active users, YouTube is the social channel for distributing long-form video content. Additionally, YouTube has become a popular choice for bloggers sharing v-logs, Q&As, and everything from morning routines to updates on their latest blog posts.
Pros: Similar to Pinterest, YouTube's high emphasis on search makes this a great channel for distributing informational content like tutorials and workshops.
Cons: YouTube videos perform best when they are well-edited and look professional which requires a small investment in some basic video and editing equipment.
LinkedIn:
I know many of us only think about Linkedin when we are looking for a new job or getting in touch with previous co-workers, however, LinkedIn is the largest professional network in the world.
Pros: If you're a B2B company, LinkedIn is a great place to connect with executive-level decision-makers. Additionally, if you do career counseling or resume writing, LinkedIn is a great place to distribute your content.
Cons: Since LinkedIn is based on your IRL professional network, it can be difficult to connect with people that you don't already know.
Not sure which social media channels are the best fit for your brand, blog or business?
Here are a few examples.
If you create handmade women's jewelry like Cat Janiga, it would make sense to utilize highly visual social platforms like Pinterest and Instagram.
On the other hand, if you're a personal trainer, a platform like YouTube may be better for distributing long-form content like fitness routines; while using also taking advantage of platforms like Twitter and Instagram to send your audience short-form motivational content.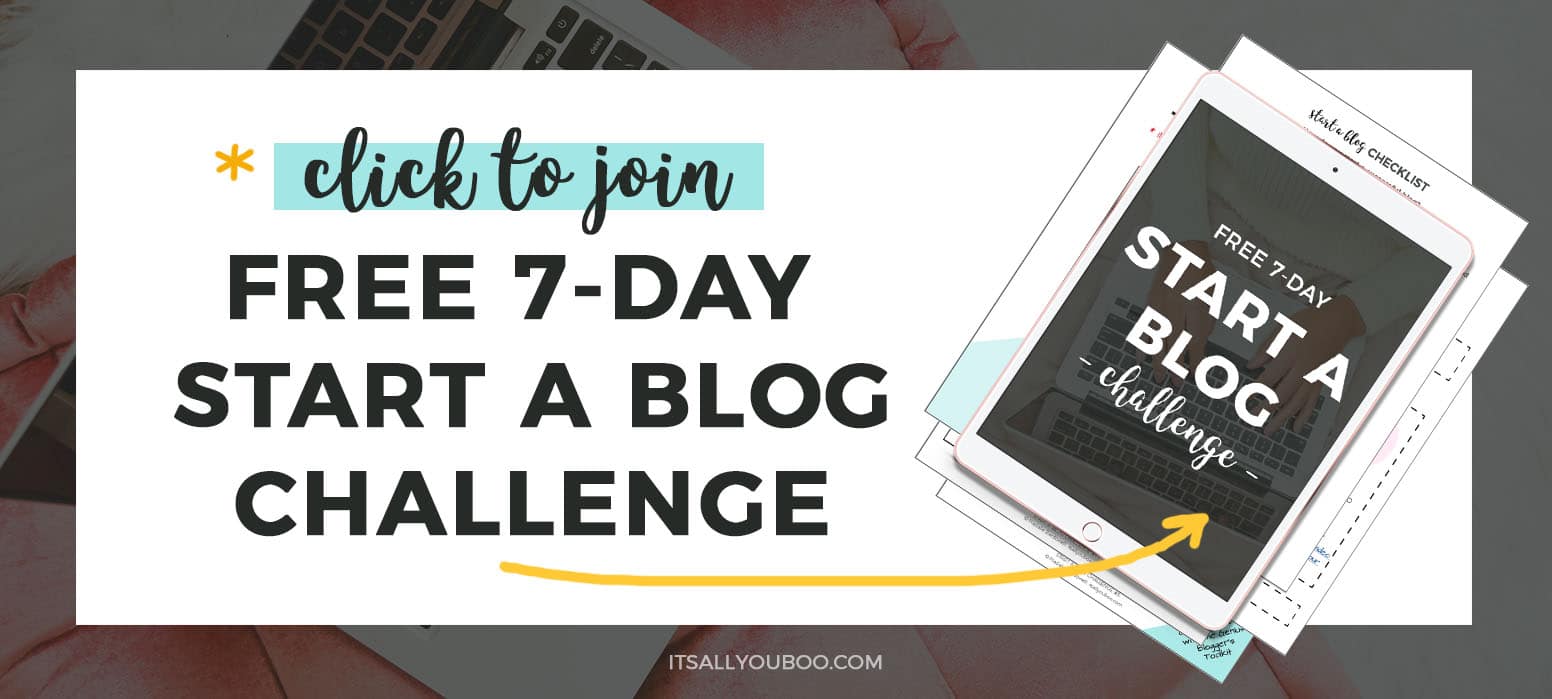 Step #3:
Define Your Business Objectives and Goals
Without a clear goal, it's impossible to achieve it. Just posting things randomly and hoping for a bit of luck isn't going to work. When figuring out how to create a social media strategy, having a specific goal for your blog or business is imperative.
Examples of Social Media Strategy Objectives
Say you're running a blog, an important goal may be to increase traffic to your blog by 20% month over month. How would you use your social media strategy, to achieve this goal? Some tactics could include promoting blog content on Facebook, Pinterest, and/or Instagram. Another tactic could be doing keyword research and finding keywords your blog can rank for to grow blog traffic organically.
Similarly, if you're an online fitness coach then your goal might be to get 200 new email subscribers per month with an online quiz.
You can reach this goal by using social platforms like Facebook and Pinterest to promote a free e-book that will be sent to all new subscribers.
From there, maybe your goal is to get 20 of those subscribers to sign-up for a 1-on-1 coaching session with you.
You can achieve this by providing a discount code to all first time coaching sessions.
Set Social Media Strategy Goals that Meet Business Objectives
Keep in mind, that these goals are focused around business objectives.
While growing a loyal community is important on a popular social channel like Facebook and Instagram, it's much more important that you don't prioritize vanity metrics like large social networks over business goals. Instead of focusing on growing your Instagram following to over 20K, a better goal would be to focus on getting more leads via DM or email.
👉🏽 RELATED POST: How to Create an Online Quiz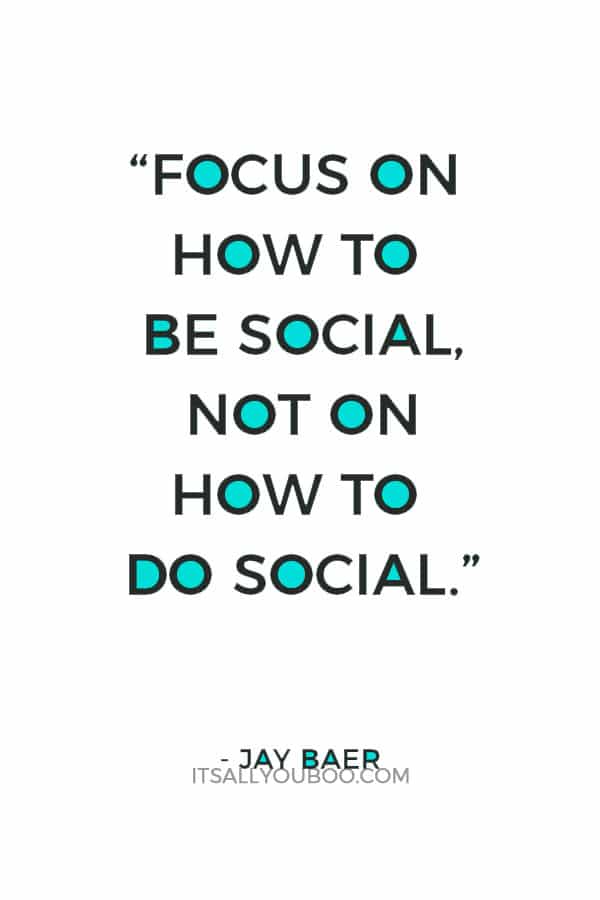 Make sure you're goals are small enough that you can manage to meet them (and maybe even exceed them) but make them big enough to light a fire that makes you work. Having clearly defined goals and understanding the right tactics to achieve them is key in how to create a social media strategy.
Step #4:
Research Your Competition
Even though you might be unsure about how to create a social media strategy that gets results, some of your competitors may have got it totally in the bag.
Researching your competition can give you tons of insight into what's working and what you might be able to do better. Now that's not to say you should just copy what the other guys are doing but just think of it in a general sense.
If you're a clothing brand and you see that a competitor is really taking advantage of their Instagram Stories to advertise discounts and new products, perhaps it's time to start getting on top of your Story content as well, even if you do things a little bit differently. At the end of the day, everyone is figuring it out as we go so it's no biggie to take a few tricks from the neighbors so to speak.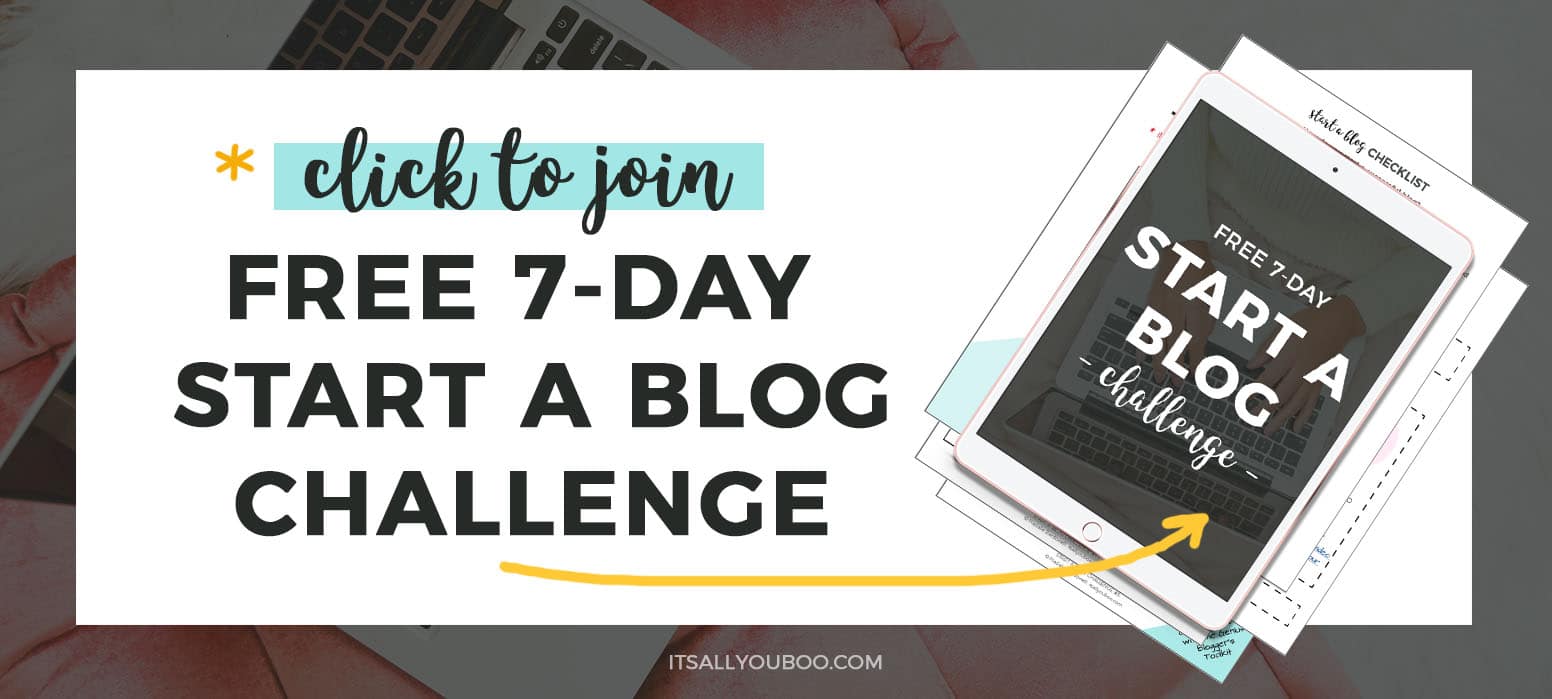 Step #5:
Create Your Content Plan
Now that you have a solid understanding of your target audience, you've set some goals, and you've checked out the competition, it's time to start curating and creating content. When developing a social media content plan, identify at least four topics you want to include.
For example, if you're a nutritionist you might separate your content into healthy eating, recipes, motivation, and yoga. Then, it's important to consider which content will work well on the different social media networks. Recipes are extremely successful on Pinterest while pictures of the latest yoga pose you've mastered might be best on Instagram.
Having these four topics not only helps with ideas, but it also gives you some limitations so that your brand isn't all over the place with content. A big part of how to create a social media strategy relies on your willingness to be consistent so that your audience knows who you are as a brand and what they'll be getting if they follow you.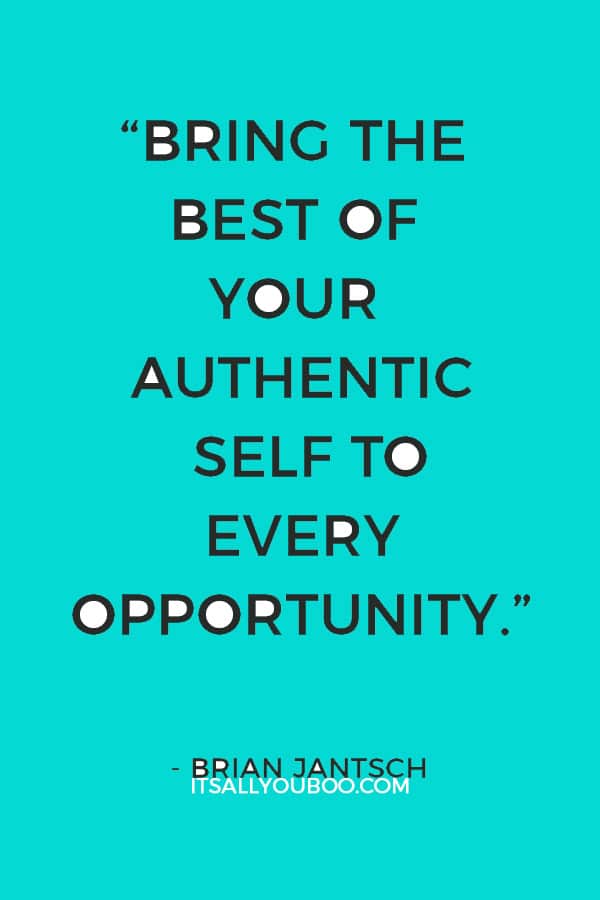 Hopefully, this leads to people buying more of your products, using more of your services, and reading more of your blog posts which is all we can really as for when using social media.
👉🏽 RELATED POST: How to Create A Blog Business Plan
Step #6:
Test, Evaluate, and Adjust Your Social Media Strategy
It should be stated that when you create a social media strategy it should be fluid. Once you feel like you've got it all figured out, everything is likely to change.
You may come up with a great content idea – only to see it flop! But don't be discouraged. There could be a lot of reasons why a post didn't do as well as you'd hoped besides the content itself. Making sure you have content calendars and scheduling apps in your toolbox will be essential for making the most of your posts.
The Best Social Media Scheduling Tools:
The cool thing about how to create a social media strategy is that there's not one way to do things. In fact, there's tons of opportunity for trial and error with minimal risk. By testing different tactics and seeing how our target audience responds, we are getting valuable analytics information in real-time.
The important thing is to learn from those flops so learning to read and take advantage of an analytics tool will be key.
Always analyze your results, continuing to build on what works and ditching what doesn't. And that's it!
FREE Start a Blog Challenge
Want to create a blog? Sign up for the FREE 7-Day Start a Blog Challenge, with daily video lessons, tech training, and printable workbook, including tips for social media.
Let's review all you've learned about developing a social media marketing strategy that works. Your six steps are:
Understanding your target audience
Choosing your platform
Defending your business objectives and goals
Researching your competition
Curating and creating content
Testing, evaluating and adjusting
That's how you create a killer social media strategy!

Ready to create a social media strategy?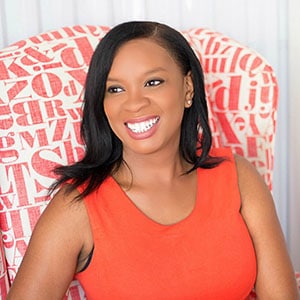 More About Guest Contributor
Jacinta Grand of Social Circle teaches solopreneurs and side hustlers how to market their online business and get paid! Too many intelligent entrepreneurs struggle to create impact for their business due to limited resources and knowledge. Her goal is to inspire, educate, and empower small business owners to achieve their goals.
Last Updated on July 11, 2021
✕
Join the FREE Start a Blog Challenge
+ get weekly tips to help you slay your goals.