How do you manage your money from a side hustle?
What's the best way to track your income and expenses?
Do you wonder how to manage your money from a side hustle? Click here for side hustler finances tips, plus get your FREE Side Hustle Finance Tracker. #entrepreneur #sidehustle #money
So you've started a side hustle with a goal to make some extra income. Or maybe you're already having some success.
You put a lot of thought into your product or service, how to find your customer, marketing, social media, not to mention how to grow your business! That's great and all the important things you should be doing. But that's not all!
When did you last set aside time to plan or review how to manage the money of your side hustle? Last week? A month ago? Two or three months ago?! If it's been awhile, don't worry, we've all been there.
Now's a great time to tackle it and set up some good financial habits that'll save you loads of time later on.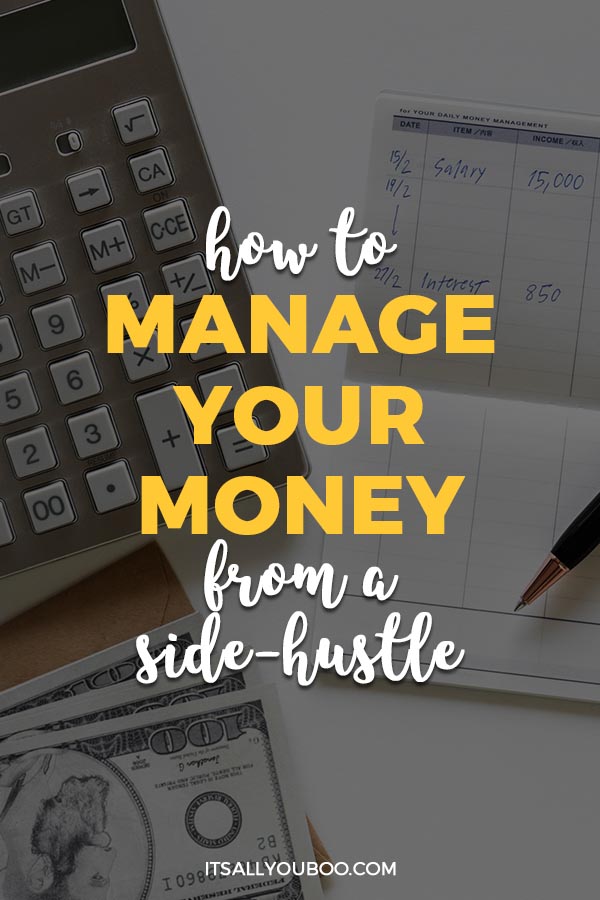 How To Manage Money: Where Should You Start?
Tracking income and expenses of course! Otherwise known by it's less sexy and more cringe-worthy term: bookkeeping. Fear not! This doesn't have to be complicated, stressful or take a ton of time.
How can you painlessly manage money? The two key ingredients are finding a system that works for you and regularly set time aside to keep it up to date.
Investing time early on to set up a bookkeeping method will pay off dividends in reduced aggravation and save you time.
Chances are how you manage money will be straightforward. You don't have employees and your venture falls under self-employed. My favorite method is quite simple, start a spreadsheet with two tabs:
Income: record all sales from the business
Expense: record all money you've spent on this your side hustle
Most of this information can be downloaded from your bank account, or details from your Etsy shop, PayPal etc. Alternatively, you can invest in bookkeeping software that ranges from applications you download to those offering online services. The main thing is to find a system that works for you. Then all you have to do is spend some time regularly collating your financial information.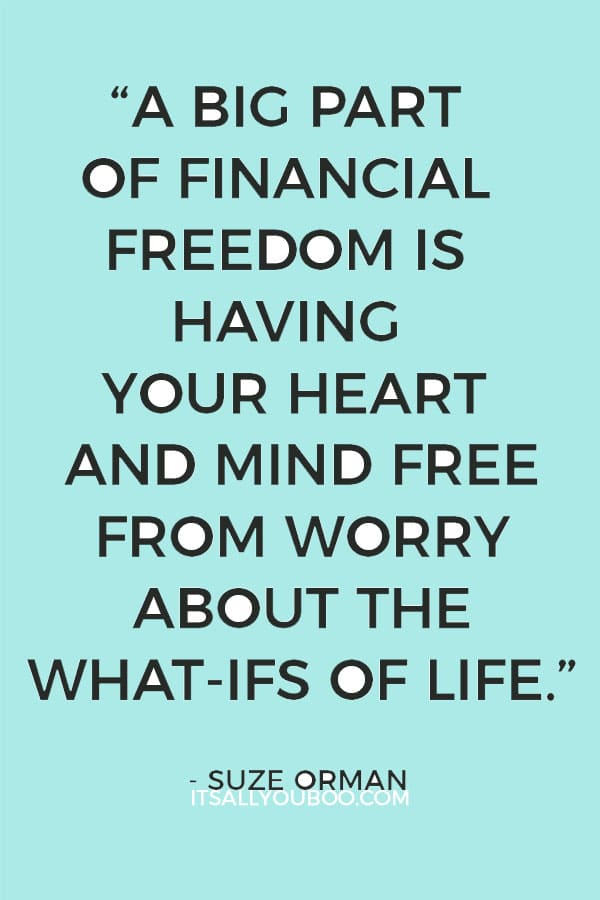 Invoices and receipts
Even if you have your financial transactions downloaded from your bank, you still need to retain a copy of invoices and receipts. Before filing any physical invoices and receipts, scan or take a picture of them to store digitally. Paper invoices and receipts fade quickly. Six months from now, you'll have a hard time reading the details! Also, if the paper copy is ruined, you have a backup.
Separate bank accounts for personal and side hustle finances is key on how to effectively manage money
This isn't an accounting hard rule but come tax time, or if you have to go back 8 months to locate a transaction or figure out whether a transaction was for your personal or side hustle finances, this will save you TONS of time. Not to mention your side hustle needs are probably simple, you can get away with opening a free non-business chequing account. Again, a little bit of up-front effort will save you lots of time later. So you can, you know, focus on areas that generate income.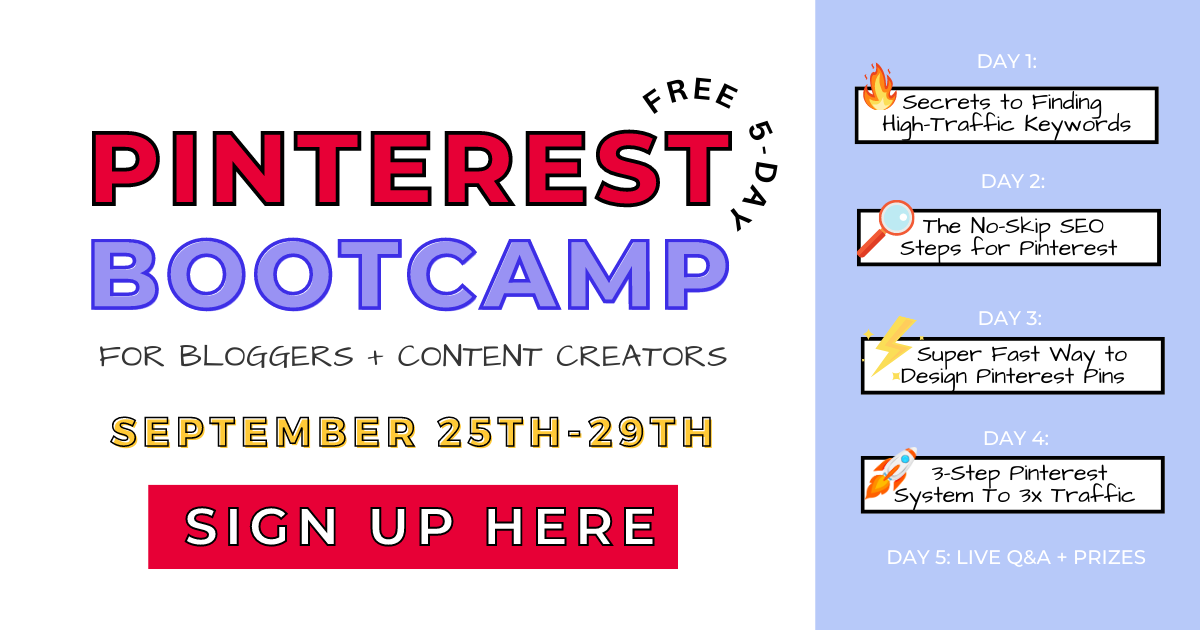 How to manage money with a sales tax
No doubt sorting this out will apply to everyone. However, what you need to do will depend not only on your specific country but likely the region where you operate. Your best bet is to do your research and consult a professional for advice.
Let's cover some basic information for Canadian residents. This is based on experience and for informational purposes only. You should always consult a professional. As a general rule, there are two exceptions to charging sales tax: if you provide goods and services that are exempted from sales tax or if you make less than 30K revenue in a year.
If your business is face to face, you simply charge the federal and your provinces applicate rate. But what if you run an e-commerce site? How much and when do you charge sales tax?
Sales shipped outside the country, you don't charge sales tax.
Sales shipped within your province, you charge your provincial and federal tax rate.
Sales shipped outside your province, you charge the provincial + federal tax applicable to where the product is shipped.
One final note on sales tax, if you charge it, you need to register for a business tax number.

👉🏽 RELATED POST: How To Start A Profitable Business That You Love
How You Manage Money Affects Your Personal Income Tax.
There are two sides to this: the tax you pay the government and expenses you claim. The expenses you claim reduces the total income for the year. Which lessens the taxes you pay. That's the whole thing in a nutshell.
Income tax
For simplicity, we're going to assume you haven't registered an online business outside of your home country. That's a whole other topic. Making a profit means your taxable income has increased.
9 to 5 + side hustle = total income
How much extra tax will you owe? It all depends on the tax bracket you fall into. I like using online tax calculators as a rough guide. For Canadians, simple tax has a nice one. For Americans, check out Smart Asset. The percentage you set aside will vary depending on the tax bracket you land in with base income+side hustle. You don't want to be scrambling and figuring this out when taxes are due. If you're short, you'll end up paying the government more money than you needed to in interest.
If you play around with income tax calculators, you may notice the amount you pay is slightly higher for the self-employed portion than the employee. This is due to Canadian Pension Plan (CPP), or Social Security for the US. This is a mandatory contribution to federal retirement savings plans on all income you earn. For wages earned as an employee, you and your employer split this cost. With your side hustle, you're effectively employer and employee, so you pay the full amount.

Don't forget to write off expenses for your side hustle
This is the fun part of tax time! Aside from a refund of course. You know all those receipts you kept? Time to take them out and claim any applicable costs you had for running your side hustle. This applies whether or not you've made a profit. You should consult your local government tax site to get a list of categories or consult a tax professional if you're ever in doubt.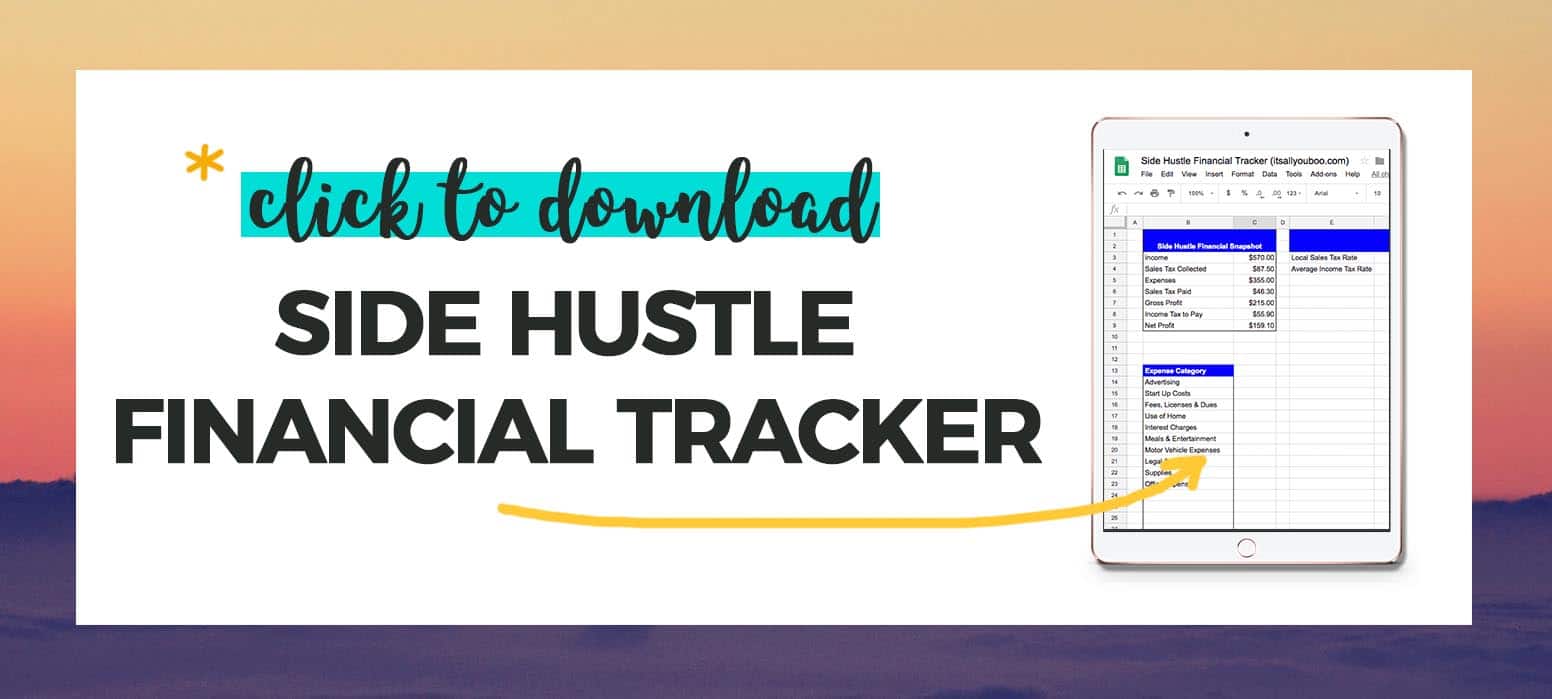 Your Side Hustle Finances Tracker Shows You've Made a Profit!
Taxes Are Squared Away. What now?

Deciding how to best deploy profit is an important aspect of how you manage money. Profit can be used to help achieve your personal financial goals or re-deployed into your side hustle. If you don't have a plan, you should think it over and one. You worked hard for that money, it should work just as hard for you! Everyone's situation is unique so what's right for one person may not be for another. If setting personal finance goals seems overwhelming, the concepts are not too different than a video game. Let's take a quick peek at some key considerations for this.
Debt reduction
If you have any high-interest debt, this should be a priority. If you have debt in several locations (car loan, a line of credit, credit card, student loan, etc), focus on the highest interest debt first. There's no sense in paying off a 6% interest line of credit before your credit card that's charging you 19.99% interest! Make a debt repayment plan by doing the math!


Build an emergency fund

If you have no high-interest debt, what about an emergency fund? Side hustle income is a great way to stock up on your emergency fund. As discussed in the video from MoneySense, you'll want to save 3-6 months worth of basic expenses. This is like an insurance policy that protects your plans should an unexpected expense come up or life throws you a curveball, like a layoff. This has other fringe benefits: less stress, increased peace of mind, may let you take a greater risk of an opportunity… You get the idea!
Investing

After you have enough set aside for income tax, paid off debt and have an emergency fund, why not top off your tax-sheltered investment accounts? Not only will this grow your personal funds for later, but it will also reduce your taxable income. Remember the tax money you set aside? You'll get to keep more of it! As in the government's eyes, your total income for that year has reduced! Again, you may want to talk to an investment advisor or tax professional to get some facts and expert advice.
Re-invest in the side hustle
Investing profit back into the business is really a 'thinking ahead' move. You don't necessarily need to spend it right away. Funds re-invested into your side hustle fall into two strategies: Sustain and Growth. Here are a few examples:
Savings for unanticipated expenses
Ability to buy supplies during a reduction in cash flow due to seasonal or unexpected dip in sales
Invest in marketing to reach more customers
Pay fees for new marketplaces or exhibits you want to test out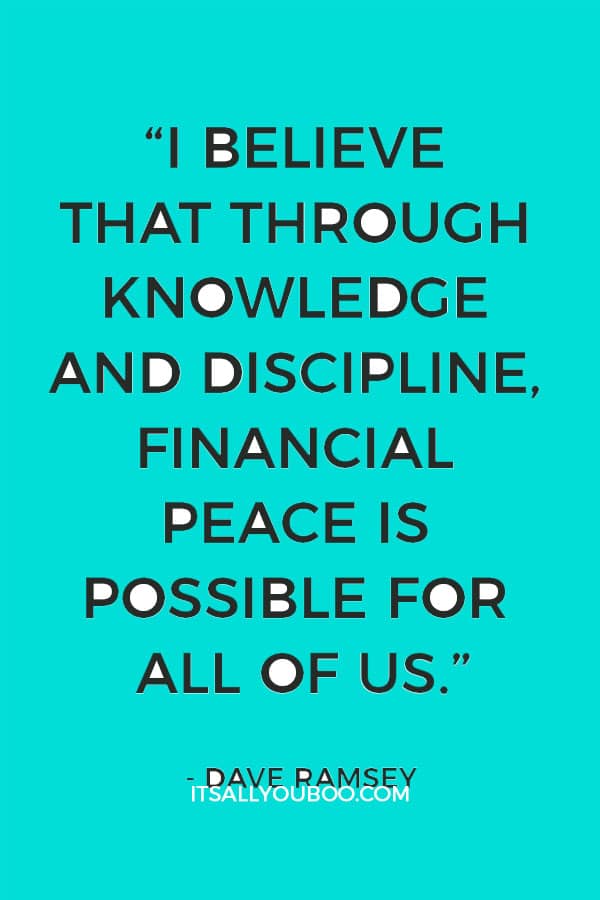 👉🏽 RELATED POST: The Best Essential Tech for Starting Your Business
Tackle One Thing At a Time
So there you have it! A beginner guide to tackling your side hustle finances. Don't try to tackle everything at once! A house is built on top of a foundation, one brick at a time. The same should be done for your side hustle finances. Chipping away at it will avoid burn out and have enough time saved to actually produce your product or service you sell.
Get your Side Hustle Finance Spreadsheet
Need help managing the money from your side-hustle or side-job? Get the Side Hustler Financial Tracker for your expenses and income.
To quickly recap, we've covered:
How to track your income and expenses and other major bookkeeping topics.
Important things to know about income taxes
Options on what to do with your profit.

Do you have any experience dealing with how to manage money from a side hustle?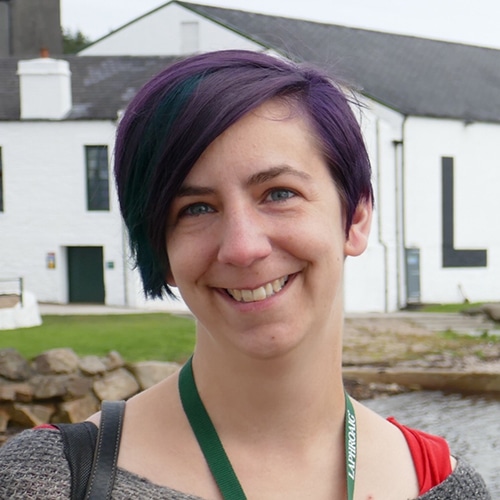 More About Guest Contributor
Melissa of Wymances of Finances is passionate about making conscious money choices that support and slay your dreams and goals. Finances don't have to be scary. When I'm not blogging or spreadsheeting, I love camping, lindy hop dancing and working on all sorts of creative pursuits.
Last Updated on July 11, 2021
✕
Get the Financial Tracker
+ weekly tips to help you slay your goals.