Want to take your side hustle to the next level?
Looking for ways to grow side hustle and make it profitable?

It feels like everyone has their own side hustle these days. The crafty neighbor who puts together all the Christmas decorations every year is selling them online. The local green thumb has his own door to door gardening service. Even your corporate-minded sibling is selling motivational conferences online.
Side hustles are the hot new way to make money from your unique talents and hobbies, but how do you take it from moderate success to something you can realistically live off of? How do you go from side-hustle to full-time business?
How Do You Build Your Side Hustle?
Unfortunately, there's no set way to assure that your side hustle experiences growth and success. The first step to building a great side hustle is to have a great business idea. Without that, you're going nowhere.
Think about what you enjoy doing and why you enjoy doing it. It's important to look at a side hustle differently from how you would a day job. Even if you do something you love for work, there will be structures and responsibilities you disagree with, that somewhat suck the life out of it.
Your side hustle can't be like that if you're to build something successful. As the only person running it in the early days, your side hustle has to be something you can see yourself enjoying for a long time to come. You definitely want to avoid burnout!
👉🏽 RELATED POST: 15 Real Ways to Make Money at Home
The joy of your side hustle has to outweigh the responsibilities that come with running a business. If you're making products to sell, you have to produce a model and schedule that keeps that enjoyable. Printing t-shirts, for example, has become a hugely popular side hustle in recent years. If the joy of designing new prints disappears, suddenly all you're left with is processing orders and shipping, which isn't why you started a side hustle in the first place.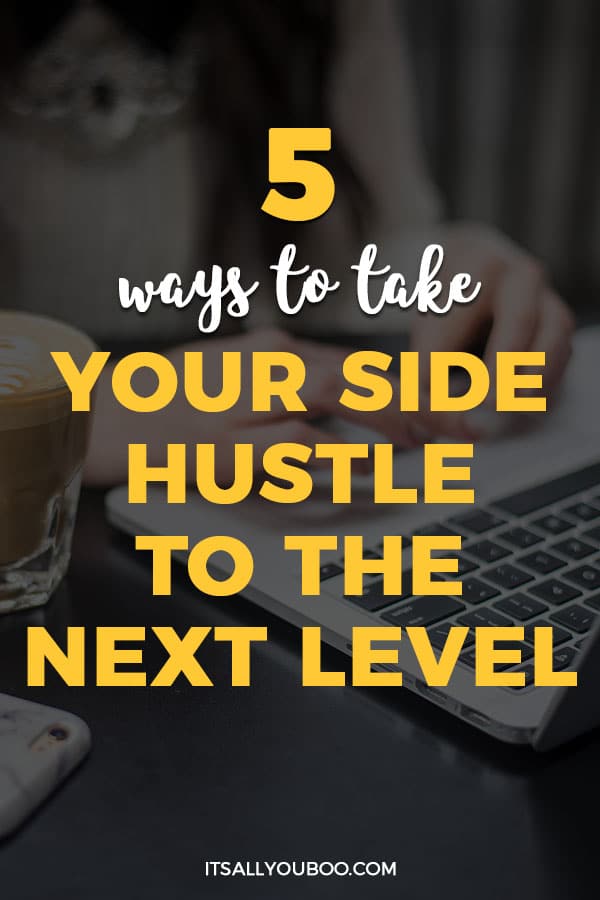 How Do I Turn My Side Hustle Into a Legit Business?
Turning your side hustle into something more substantial that you can actually live off of requires a lot of work (as well will touch upon later in the article), but the most important thing is to have strong business foundations in place before making the leap.
To scale your side business efficiently it needs to be something that people are already enjoying and is growing organically. A side hustle relies heavily on word of mouth in the early days, so you need to have a base of happy and passionate customers long before you can think about attracting a more mainstream audience.
Likewise, you have to get the business side right too. The side hustle has to be financially scaleable on a realistic level. You can't let your debts get out of control, as if the business survives through the first year it will carry the burden of these costs forever. Before you can become a legitimate business, you have to think like one.
👉🏽 RELATED POST: How To Follow Your Dreams With No Money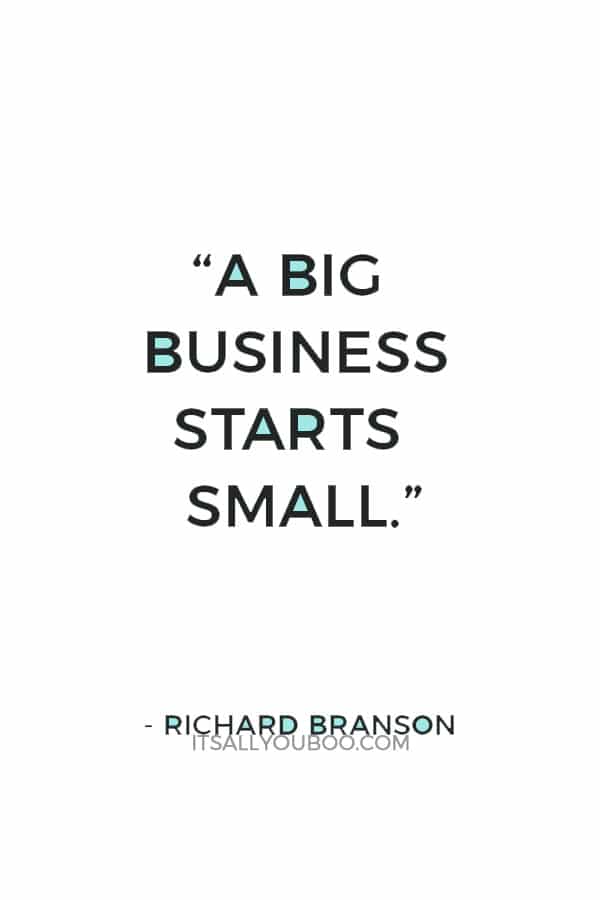 How to Grow Your Side Hustle
Here are five techniques and methods you should prioritise to ensure you can take your side hustle from spare bedroom business to a major success.
#1.
Research Your Customers
Customers are the lifeblood of any side hustle, whether you're selling products directly to them or offering a local service you wish to scale up. An essential part of growing your side hustle is fully understanding the types of customers you already have and the ones you want to try and reach.
Conduct customer research for your existing audience and create buyer personas for the kind of person you want to try and capture. You want to research and create personas for the most common age, gender, social class and level of expendable income that engage with your side hustle. You can refer back to this when expanding what your business offers.
These techniques will help guide not only your services, but your marketing strategy. Marketing always needs to be targeted and specific. It may expose that using social media isn't the most effective practice for you, or tell you you need to focus on delivering more expensive, bespoke items for a smaller, but more affluent audience.
👉🏽 RELATED POST: Best Side Hustles For College Students On A Budget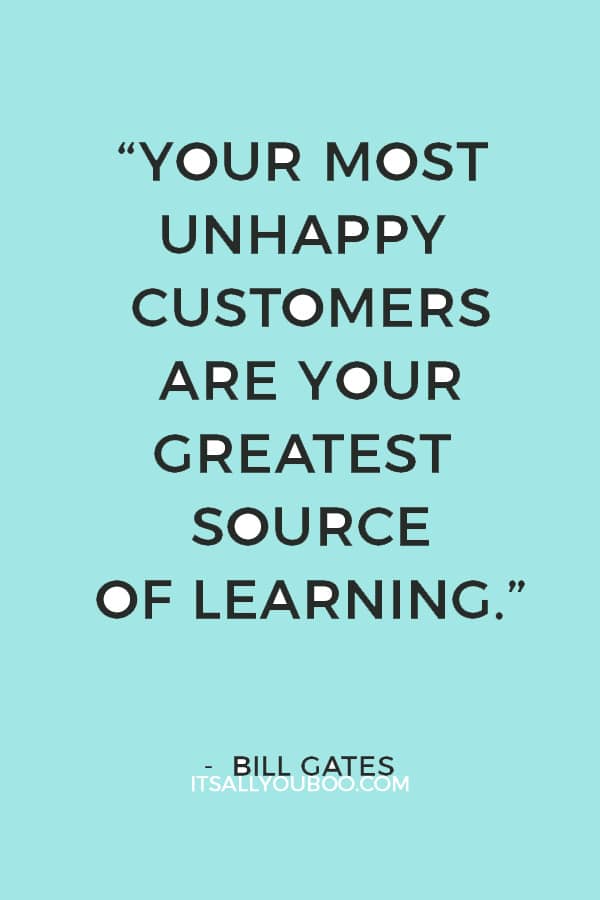 #2.
Refine Your Website
As the centre for your side hustle, you need to have an effective and efficient website to really scale your business.
This often means a wholesale website redesign, however, you can also improve your side hustle business by making a few tweaks to your existing website. Focus on improving the ordering process if you run an e-commerce store, making it as streamlined as possible with all the payment options that a customer could ask for. You have to improve contact details and their availability. If you want to be seen as a legitimate business rather than something run out of a bedroom, you need to have more ways of getting in touch available than just an email address.
Your website also needs to look the part. This doesn't mean abandoning the charm of a small business feel that your original audience fell in love with, but refining that design into something slick and easy to use.
👉🏽 RELATED POST: How to Start a Profitable Business You Love
A great modern website requires extensive content creation. You can't rely on the bare bones of just products, a quick bio and contact details anymore.
That bio can be expanded into a series of blogs about how the business got started and its humble beginnings.
Your products can be explored in detail with videos explaining how they work and how they're made.
Content creation is a serious part of running a successful online business these days, with visitors desperate for blogs, videos and audio that can teach them more about the company, it's staff and story.
#3.
Explore the Competition
Understanding your competition is crucial to scaling a side hustle effectively. You don't need to just understand what your competition is doing, but why they're doing it. This kind of research requires you to act as if you are a customer on their website, understanding why their systems and services work.
👉🏽 RELATED POST: Can I Afford to Quit My Job?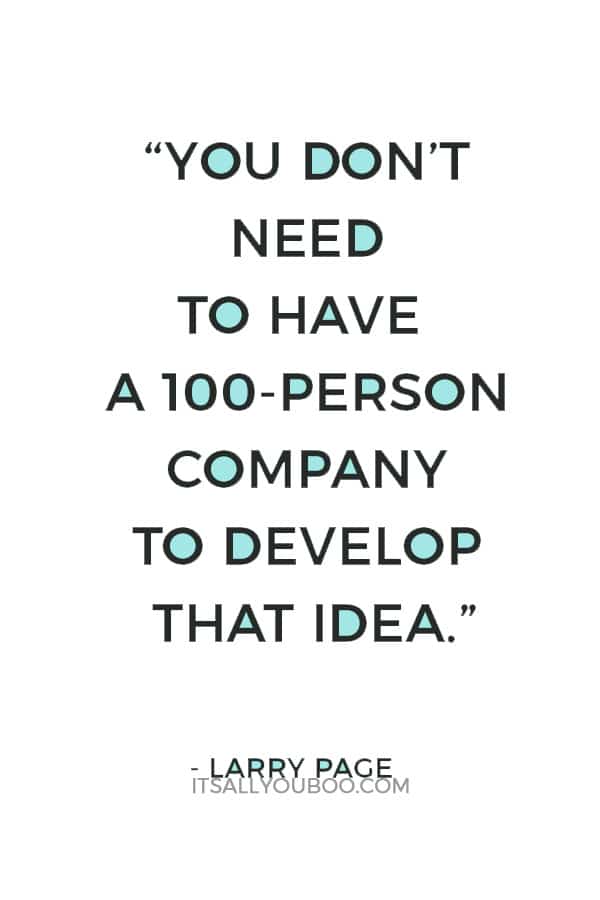 Explore how they present themselves and their products not just on their own website, but across social media. It's important to not just look at existing direct competitors, but companies you would be in contention with were you to grow at your expected rate.
Competitors aren't just people who are doing exactly what you do either. Look at similarly sized businesses, especially those that have expanded from side hustles. This might not teach you how to reach a certain customer base, but will give you some indication of what a healthy growth rate looks like.
👉🏽 RELATED POST: How to Create a Social Media Strategy
Likewise, don't just visit their websites, but their social media pages. You can learn a lot about how to speak to customers and inventive ways of communicating your growth message.
There is inspiration to be found everywhere, from the way people package their orders to the tone of their emails. It's on you to use what you learn effectively.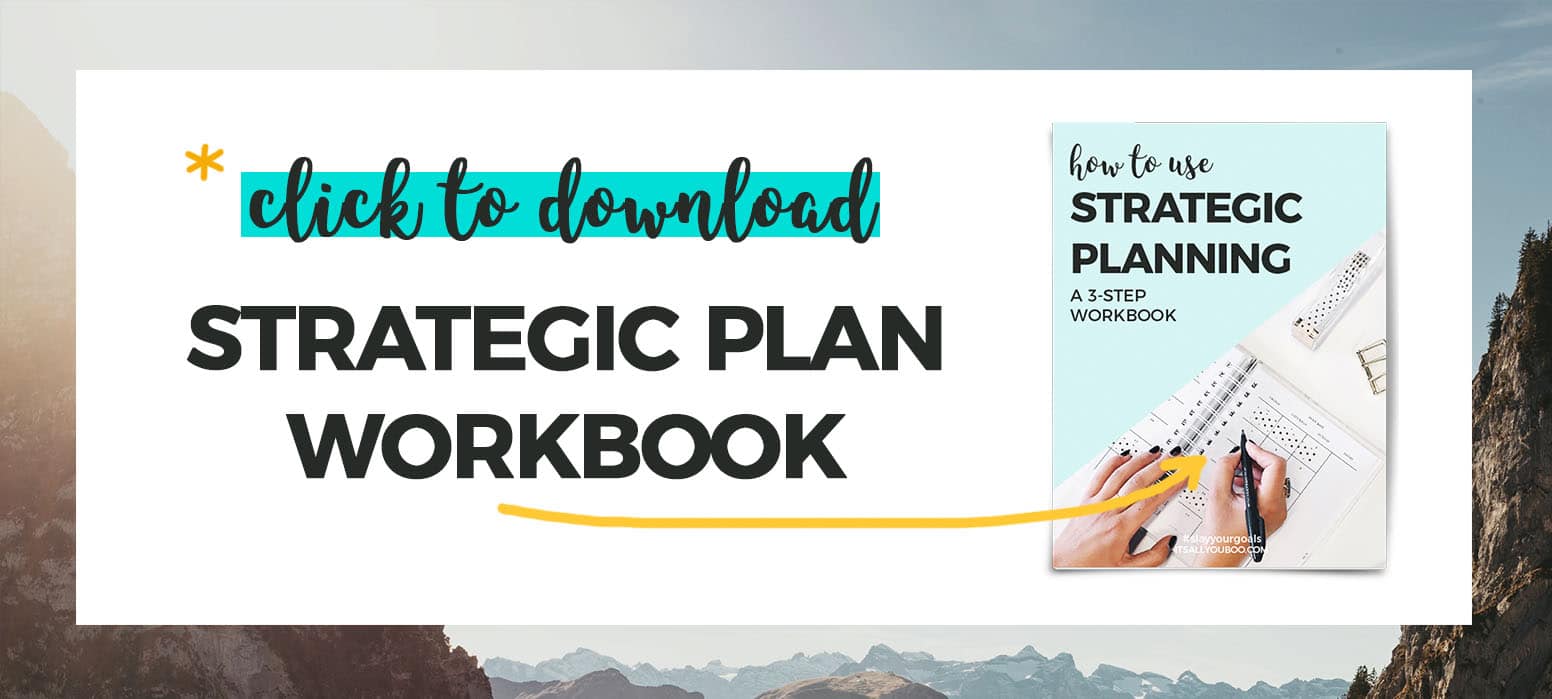 #4.
Expand Your Services
Part of growing a side hustle is about offering something else, not just doing what you were already doing, but on a bigger scale.
Expanding your services is not about seeing what's popular or what your competitors are doing and just offering that too. Instead, look to add something that closely relates to what you already do. This helps to assure existing customers and clients that you know what you're doing and aren't just being wildly ambitious to your own detriment. This is part of hiring new staff for the first time, as bringing someone in with a specific skill set allows you to add not just a service, but an expertise.
People expend more from companies and brands these days. Being good at one thing eventually gets boring for your most committed base, so you need to experiment. It's important that, unless they massively take off, these elements don't overshadow your initial strategy or the main focus of your business. This is achieved through balanced marketing.
#5.
Focus on Brand Development
Whatever you think about a brand and their place in society, there's no denying that developing yours is a crucial step to realising your business goals and potential.
Growing your business means growing your brand. Not just because it improves exposure and coverage, but it helps to present you as more legitimate and competent. A business with great branding is one that convinces people to invest in it and trust it.
👉🏽 RELATED POST: How to Create a Personal Brand Mantra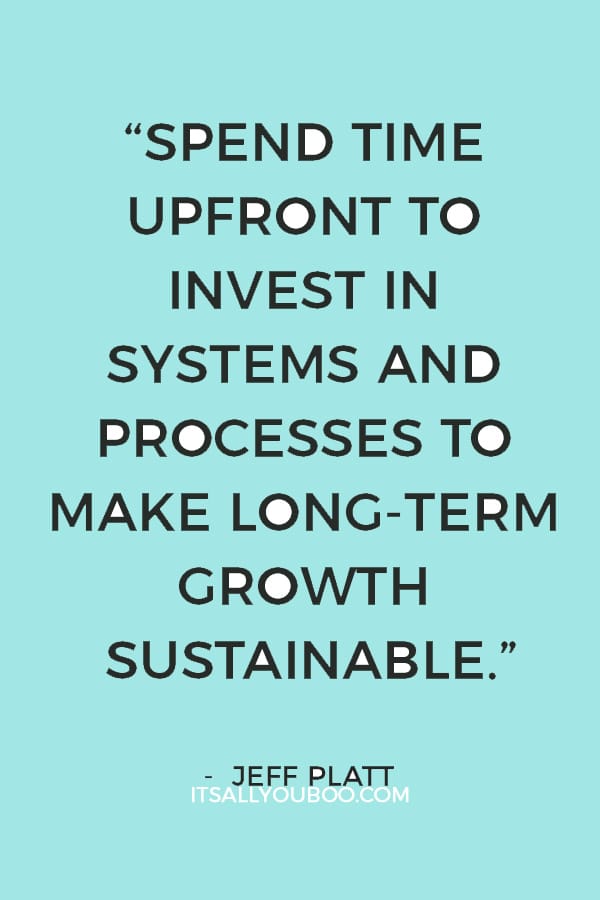 You should look to develop a sense of identity and grow that through interviews and content on your website. You should increase your social media presence, responding to customer queries in a consistent tone of voice. Think about your identity as a whole. Does your product copy match the tone of your content? Are you frequently posting on social media and what does that tell your audience about you and your business?
This is another area where extensive research pays off. Don't steal the font or logo style of your nearest competitor, but look at why it works. What does it say about their business in just a couple of words and an image? Brands need to convey not just a sense of quality, but a lifestyle that people can latch onto and feel an affinity for.
Be Careful When Scaling Your Side-Hustle
Stay within your budget:
Expanding a business isn't worth it if you cripple the business with debts and cumbersome ideas. Be smart about how and where you grow your business.
Consider storage:
One of the e-commerce side-hustles in particular. If you're selling products make sure you actually have the space to store expanded stock and the strategy to shift it. If you're concerned about space, consider switching to a dropshipping model.
👉🏽 RELATED POST:  How To Manage Your Money From a Side Hustle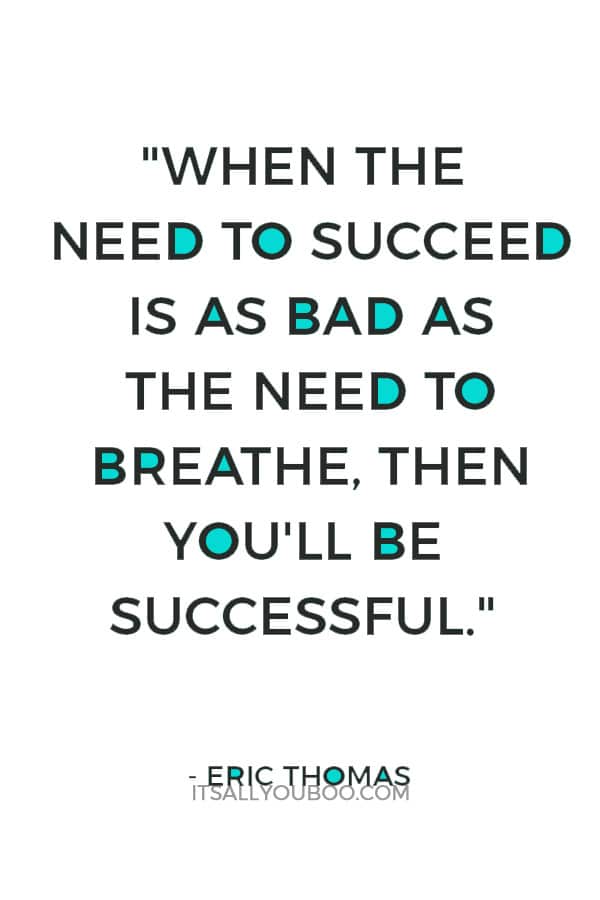 Pick the right time to go full time:
You may be excited to expand your side hustle and finally quit that boring day job, but you need to strike the right balance. Make sure the side hustle is self-sustaining before putting everything on its back.
Investing in the wrong channels:
Your friend with an e-commerce store may have told you social media is a brilliant channel for reaching new customers, but that doesn't mean it's right for you and your side hustle. There are so many channels out there, from email marketing to attending physical events, so don't get burdened with the wrong one.
Printable Strategic Planning Workbook
Want to be strategic about taking your side hustle to the next level? Get your FREE Printable Strategic Planning Workbook with pages for outlining challenges, resources, opportunities, and more. Think of it as a mini business plan.
As mentioned above, there are a lot of factors that go into making a side hustle a successful full-time business. You can't expect to wake up one morning and massively upscale your operation.
Follow these first steps and make sure to always do what you think suits your side hustle and audience, while displaying your own personality throughout.
Got a side-hustle that you want to grow to a full-time income? Click here for 5 ways to take your side-hustle to the next level by @getmicrostarted #MicroBusiness #SideBusiness #SideHustle #Entrepreneur

How will you take your side-hustle to the next level?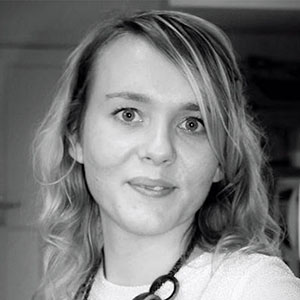 More About Guest Contributor
Kayleigh Alexandra is a part-time writer at Writerzone.net and writer for Micro Startups, your online destination for everything startup. She's passionate about hard-working solopreneurs and SMEs making waves in the business world. Visit the blog for your latest dose of startup and charity insights from top experts around the globe.
Last Updated on July 11, 2021
✕
Start Strategic Planning!
+ get weekly tips to help you slay your goals.