Need help meeting people and making new potential friends? Looking for a list of the best apps to make friends around the world?
Perhaps you wish you had more like-minded people in your life. Maybe you're ready to form friendships with people who have similar interests as you. Life is hard enough without having anyone who sees you, gets you, and understands you.
Don't worry if you've lost touch with your childhood best friend or college bestie, you can luckily easily make new friends online who live anywhere in the world. Why limit yourself to only meeting locals, when global friends are the best friends to have? They can inspire new perspectives, exciting travel adventures, and an inspired sense of community.
You deserve to have friends and it's as simple as swiping right on the right person. Unlike dating apps, when searching for a good friend focus on the interests, values, experiences, and expectations you would value in a friend. Sometimes a new friend connection can be forged based on similar professions or fields of study, or even a favorite TV show, book, or hobby.
In this article, I'm going to show you friendship apps that will help you connect with people who speak different languages and cultures.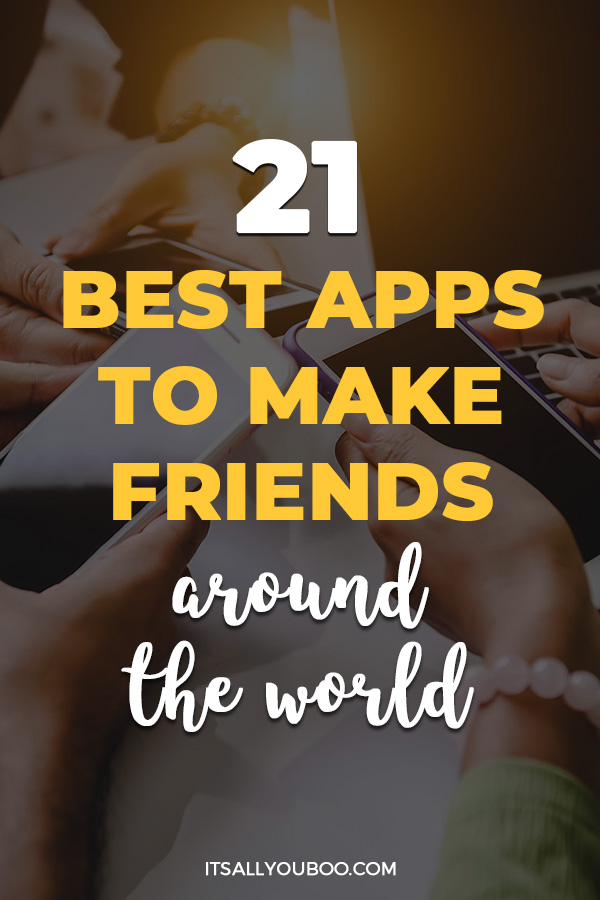 Apps to Make International Friends Online
#1.

Facebook
The social networking site Facebook has become a staple of modern life. It's easy to sign up, and it's free. The only real downside is that you have to put up with the ads, but if you're already on Facebook and you're not getting value from it, there's no point in paying for it.
You can start live streaming or posting photos and videos for free, but for more than that, you'll need a paid account. You can look at what your friends are doing on Facebook by clicking on their profile pictures in the top right corner of the screen.
You'll be able to see who they are connected to via lists such as 'Friends' or 'Family.' From there you can click through to see more about their activity on the site. Maybe you'll connect in the comments of a funny news story.
#2.

InterNations
InterNations is a social network for expats. It's free to sign up and you can create an account from anywhere in the world.
There are many different ways to use InterNations, including:
InterNations Connections – Meet people who live in the same country as you, or those who have recently moved there.
InterNations Events – Find events around the world that you might be interested in attending.
InterNations Groups – Join a group (or start your own) where you can meet other expats and discuss topics that interest you.
#3.

MeetUp
MeetUp is a global community of people who want to make new friends, explore their passions and try new things. It's like a big party where you can meet new friends in your area or across the world. You can attend events in person or virtually, and meetup is also a great way to make new friends in your local community.
There are over 100,000 MeetUps happening each month all over the world. You can find MeetUps that are suited to your interests: sports, music, food, art, or even socializing with other singles.
You can search for topics that interest you or browse through categories like "Friends" and "Travel" to see what is available in your local area.
👉🏽  RELATED POST: How To Make New Friends In A New City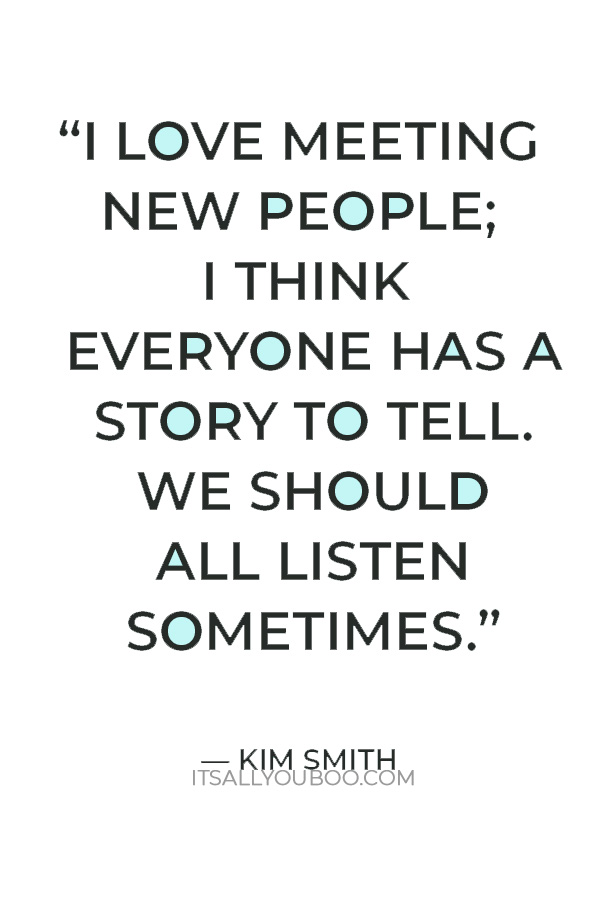 #4.

Couchsurfing
Couchsurfing is a website where you can find like-minded people who want to host you. You just need to tell the host what you want in your profile, such as where you're going and if you want a place with AC or hot water. You can also connect with other couch surfers by joining one of the Facebook groups.
The website has many different groups for different countries so that people looking for somewhere, in particular, can find hosts who want travelers from their area.
Are you a female traveler? You should also check out the Host A Sister Facebook group to find accommodations and even house swaps around the world.
#5.

Workaway
Workaway is a global network of volunteer projects.
Workaway is an international community of people who help each other to work on their own free time. It is a place for individuals and groups to find projects in exchange for room, board, and the opportunity to learn about the world.
Workaway offers accommodation, health insurance and other benefits to volunteers. It also helps you connect with local communities and gain access to local knowledge through its guides. You can search for projects by location, language or theme.
#6.

Wayn
Wayn is a new kind of social network app that helps you connect with people nearby.
It's like texting, but you can make friends.
You can send messages to other users, chat with them and send pictures.
The app uses your phone's GPS to find other people in real time — so the more people around you, the better.
If someone replies to your message, you'll get a notification on your phone. If they don't respond, Wayn will keep trying to get in touch with them until they do.
👉🏽  RELATED POST: SMART Relationship Goals Examples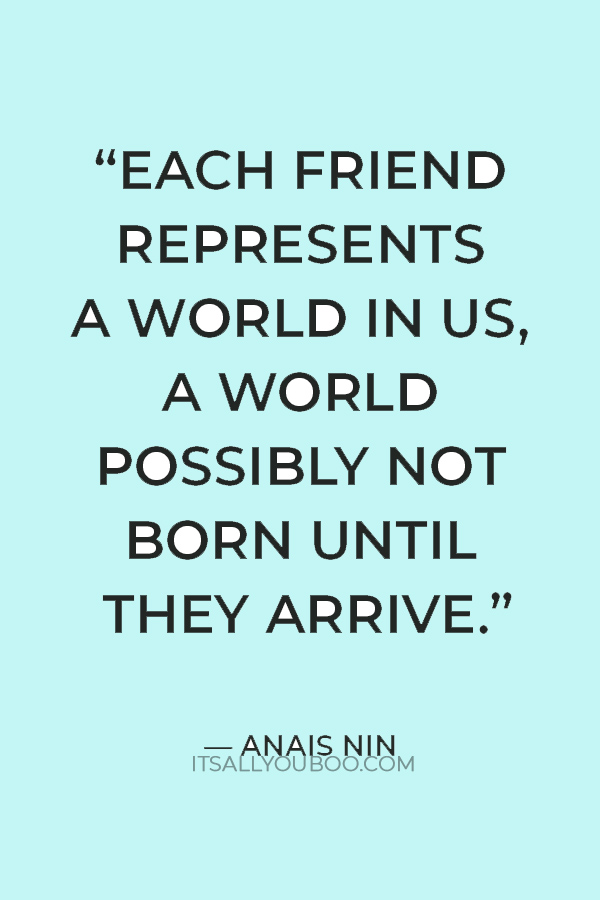 #7.

TravBuddy
TravBuddy is a great way to make friends while traveling. You can meet up with people on the same trip, or find someone interesting to travel with.
You can also search by destination and language. The app is free, and it's easy to use.
You can join groups of people who are going to the same place as you (like a hostel), or groups that are interested in similar destinations (like photography-focused trips).
#8.

Backpackr
Backpackr is an app that helps you meet new friends, get advice and learn more about the world. It's a great way to discover new places and cultures, and it's free to use forever.
Backpackr lets you put your skills, interests and experiences into words so others can see them. You can show off what you know by writing blogs, creating photo galleries or making videos.
It's also a great way to get feedback on your work and find out what people like best about it.
#9.

Findery
Findery is a social app that helps you discover new people to connect with. You can search for people based on their interests and location, then start a conversation with them by sending a quick message.
Findery is free to use, but it won't work unless you sign up for an account. You can create an account using Facebook or email address, or you can skip that step and use your phone number.
Once you've created an account, you'll be able to search for nearby people who share your interests. You can also add new friends manually by searching for them and tapping "Add friend."
If you're planning on meeting someone in person, Findery makes it easy to do so by allowing you to share your location with others after exchanging contacts through the app.
👉🏽  RELATED POST: Have No Friends?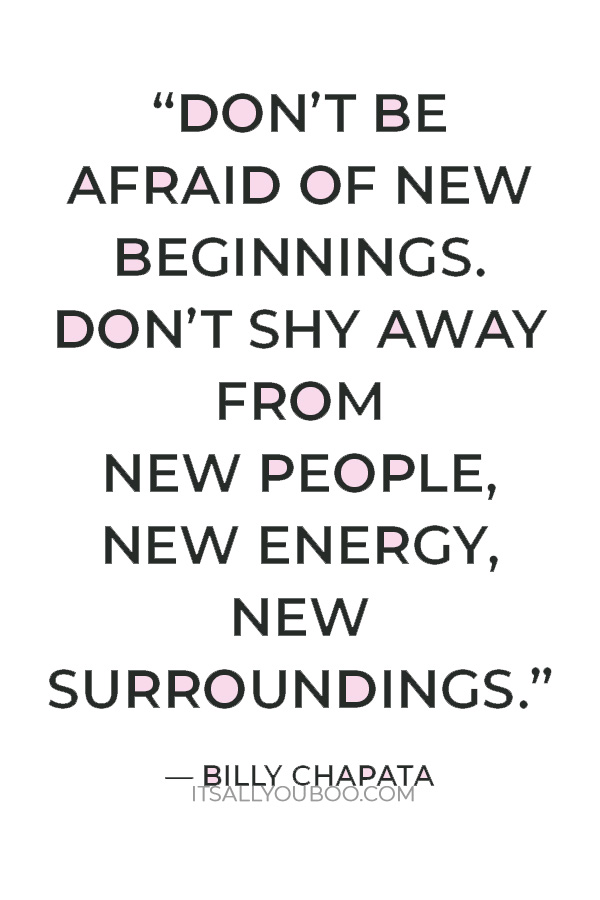 #10.

Foodspotting
Foodspotting is a free app that lets you share photos of food with friends. Just like Instagram, Foodspotting lets you add hashtags to your photos and then tag them with locations, so your friends can easily find them.
The app also has a "favorites" bar that lets you save the photos and recipes you love most.
#11.

Girls Love Travel
Girls Love Travel is an app that connects girls around the world with women who want to travel. It was created by a group of female entrepreneurs, and it connects users with other women who are looking for female travelers. Users can post photos, write reviews and find information about local attractions.
The app also has a feature that allows users to create their own profiles or browse through the profiles of others. The app is free and available in English, French, Japanese, German and Spanish.
#12.

Meet My Dog
In the world of social media, there's nothing like a photo that can make or break your online experience. If you're looking to meet people online, then Meet My Dog is the perfect app for you. It's designed to help you find new friends around the world who are into the same things as you.
The app is simple to use and allows you to connect with plenty of people in your area who share your interests. There's even an option for those who want to meet up in person so they can get together for coffee or drinks.
👉🏽  RELATED POST: How to Make New Friends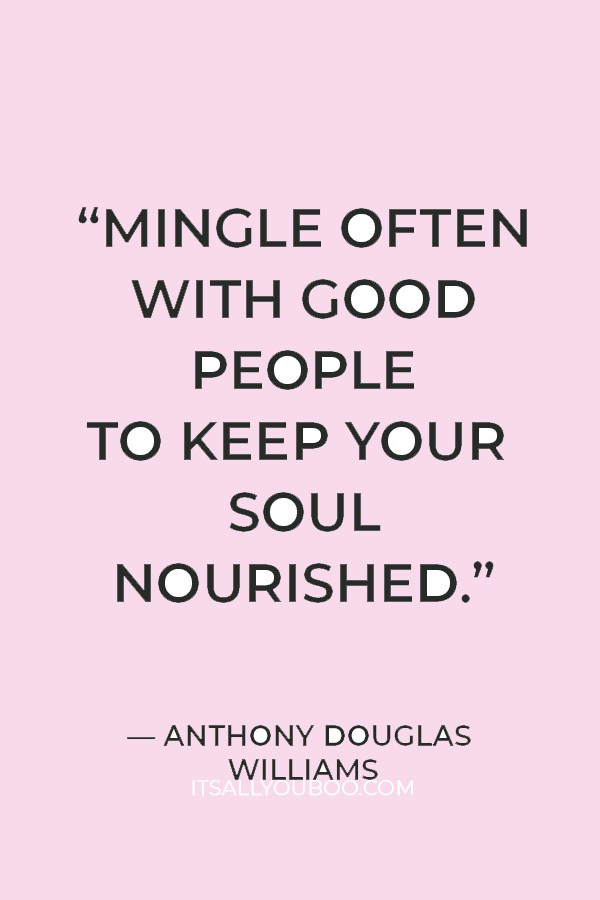 #13.

Minder
Minder is a free app that helps you find friends and make new ones in your city.
With the Minder app, you can find friends by letting you search for people within your local area. It's like Facebook, but only for finding other people who are already nearby. You can also see what events are happening near you at the moment, as well as check out your own profile page, which looks a lot like Facebook's Timeline.
It's not as polished as Facebook or Twitter — there's no chat function or photo feature — but it's still pretty useful if you're looking for some company during the day or even just want to meet up with someone new.
#14.

Youtube
YouTube is a great place to meet people who share your interests. It's the perfect way to learn about new cultures, languages and customs while connecting with people all over the world. You can start vlogging about your travels or talk about what you're doing in that culture.
Convert videos to mp4 to add text captions or subtitles on top of your video, so viewers can follow along with what you're saying in their native language. Once you've uploaded a video, go into the settings page and change its settings so that it plays automatically when someone views it (or even searches for it). And if someone leaves a comment on your video, make sure they have an account so they can leave feedback!
One of YouTube's best features is its ability to let users upload music clips directly onto their video — this means anyone watching your content can listen along while they watch!
#15.

Dating App
Dating apps are a great way to meet new people. Whether you're looking for love, friendship or just someone to talk to on the phone, there's an app for that.
When it comes to online dating, Tinder is the most popular dating app in the world, though we're not sure if it's because of all the free food they offer or because of the fact that it's so easy to use.
Making friends this way could also help you deal with the negative side effects of dating apps.
👉🏽  RELATED POST: Communication is Key in Relationships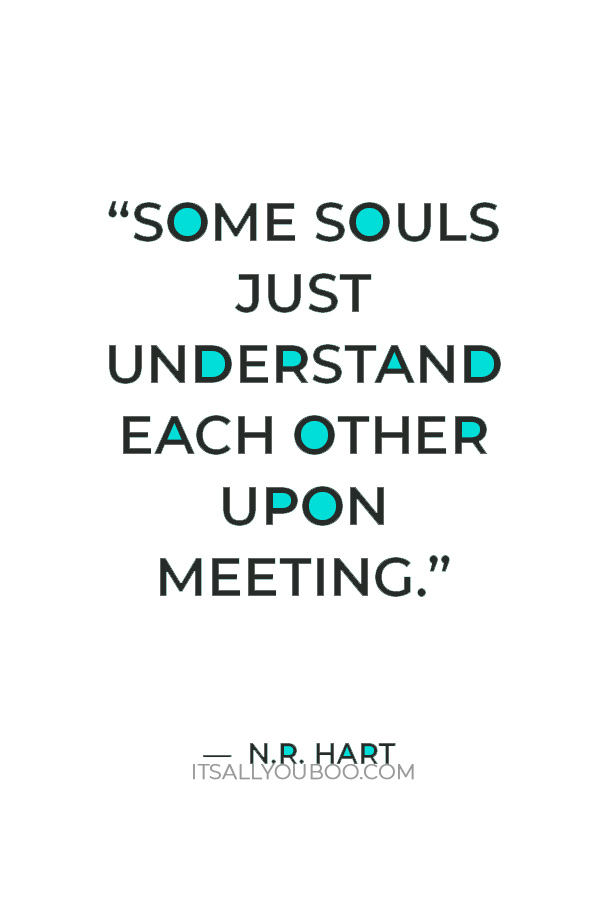 #16.

Bumble BFF
Ready to swipe right on your new bestie? Within the popular dating app, BFF mode was created strictly for forging friendships with other users of the same sex.
Set up your profile, upload a cute pic, write a heartfelt bio and put yourself out there. Then Bumble finds you friends it thinks you would connect with.
The same rules apply here, you have 24 hours to message after both swiping on each other.
#17.

Yubo
Yubo is a free app that helps you find friends around the world. You can search for people who are nearby and want to meet up in real life.
Yubo also has a feature called "Make Me" that allows users to share their location with other users in order to find them.
The best part about this app is that it's not just for finding friends, but it can also be used as a dating website if you're looking for love or friendship.
#18.

Life360
Life360 is an app that lets you keep track of your friends and family in real-time. It's a great way to stay connected while traveling abroad and provides a way to connect with people who live far away.
The app is available for all major platforms, including iOS, Android, Windows Phone, Blackberry, and even Apple TV.
It's also free to download and use.
👉🏽  RELATED POST: How to Overcome Your Fear of Failure and Rejection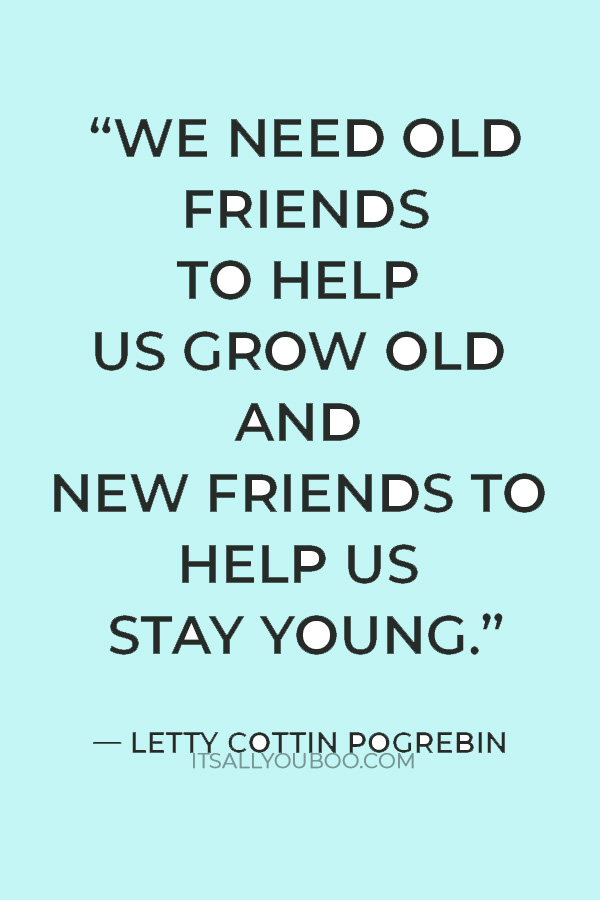 #19.

Patook
Patook is a community of people who want to meet new people around the world. You can use the app to find people nearby who share your interests and start conversations.
You can also use the app to filter out people who are too far away or not interested in you. If someone doesn't seem like they're into you, you can just skip their profile and move on to someone else.
#20.

Party with a Local
Party with a Local is an app that connects you to hosts in your area. You can find these hosts by searching for them on the app, or by browsing through their profiles.
Once you've found someone who is hosting an event, you can send them a message and ask if they'd like to host one too. If they accept, you'll be able to set up your date for drinks or dinners.
The app also lets you see who else is hosting nearby events, so it's easy to quickly get connected with people in your area. It's perfect for meeting new friends!
#21.

Happn
It's similar to Tinder, but instead of swiping left and right, you can use Happn to find your next bestie.
You can set up your profile with a photo and basic info like age and location. Happn will then show you other users who are nearby who have profiles with the same information as yours. They'll also show up under "People You May Know" if they're in your area (or anywhere close by).
👉🏽  RELATED POST: Happy Valentine's Day Quotes for Friends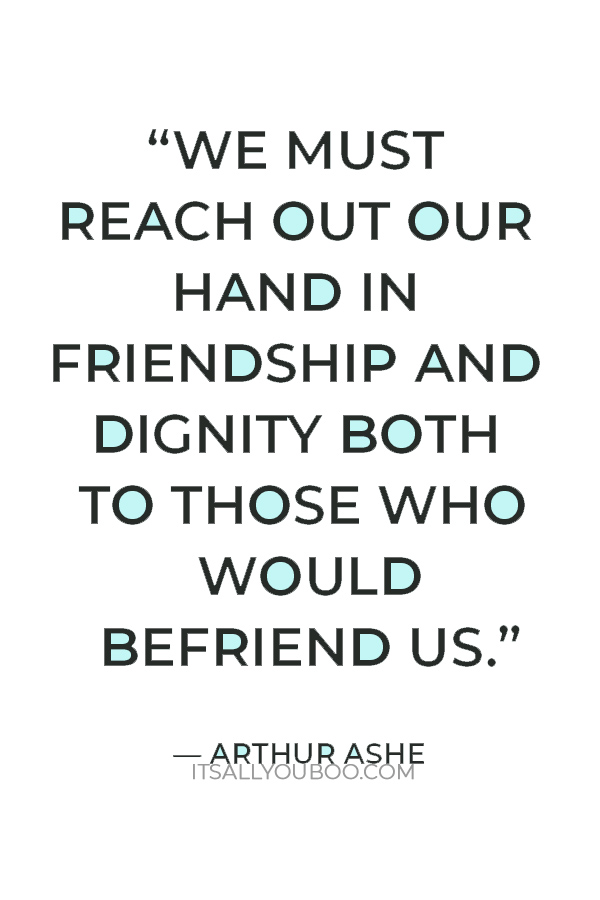 Start Making Friends Today
When you make friends online, they're typically your friends for life. They can add an entirely new level of enjoyment to your travel experience. So head over to the App Store or Google Play and check out some of these apps. You might just make some new friends along the way!
Get FREE Confidence Quotes
Need a bit of confidence to start making friends online? Get your 10 FREE printable self-confidence quotes!
They're perfect for your office, home bedroom, or wherever you need to find inspiration daily. Each design is black and white and features brushed ink letter detailing.
This download comes with 10 high-resolution graphics ready to be printed and posted.
To not get overwhelmed, start with one friendship app at a time. Create your profile and start a conversation! It's so worth putting yourself out there.
It's amazing having new friends all over the world! Who knows, maybe you'll even start solo traveling around the world to meet them.
Want to make friends online worldwide? Looking for an app to make international friends? Click here for the 21 best apps to make friends around the world. #Friendship #NewFriends #MakeFriends #Friendship

What are the best apps to make friends around the world?
Last Updated on August 30, 2022
✕
Get Your Confidence Quotes
+ get weekly tips to help you slay your goals.