Have you been thinking of trying online dating, but you're wary of the negative effects of dating apps?
Are there any negative effects of using dating apps?
One of the most common points raised in the "online dating different views" debate is the downsides of meeting and courting someone in the digital world.
The experience can indeed be easy when using hookup sites where one can find something more casual with ease, but things can become far more complicated when using apps for dating.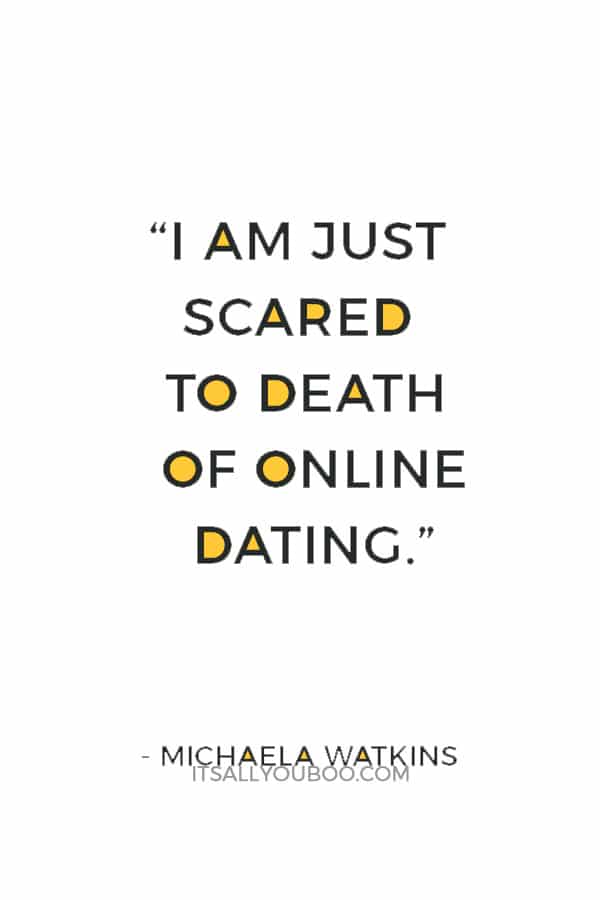 More specifically, much is being said about the negative effects of dating apps, including how they can potentially affect mental health and self-esteem.
The effects can vary in intensity and length, but they can still be significant and tamper with one's sense of self-confidence and self-worth.
In this article, we're going to go over some of the most frequently asked questions regarding online dating; highlight the potential downsides of dating apps, and offer online dating advice that can help you stay calm and collected during your search for a partner.
So, are you ready? Sit back, take a deep breath, and let's start paving the way for your online dating success!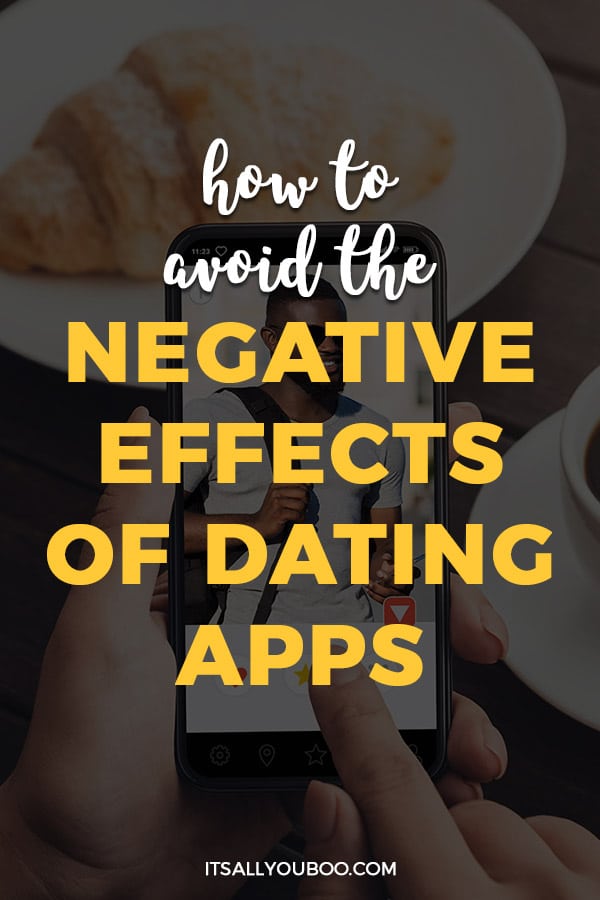 Why Does Dating Stress Me Out?
Ok, this is by far one of the most common questions with regards to dating. Some of the reasons experts cite as the source of anxiety during the dating process are:
the fear of rejection;
the fact that you have to let your guard down and be vulnerable to someone you don't really know and
going into dating with the wrong expectations.
Now, this may seem like a lot to process, but to put things into perspective, one could say that each of the facts mentioned above has one common denominator, and that is your state of mind going into the process.
👉🏽  RELATED POST: How to Stay Positive No Matter What
If you maintain a positive attitude and try to sort through any issues before you step into the dating world, then you may save yourself from dating app anxiety.
This will also help you minimize the negative effects of dating apps, seeing as you will be proactive with regards to lessening the feelings of anxiety as they appear.

Is Online Dating Depressing?
Here's what we'd say is another myth with regards to online dating, and, in fact, it's one that's become quite widespread: dating apps depression. The notion that dating online in and of itself may be a cause for depression appears to be exaggerated.
It would also be too broad of a generalization to say that "virtual" dating can lead to less satisfaction than real-life dating since the ultimate goal is to transition to contact outside the digital sphere.
It's understandable that you may be let down by one too many conversations that go nowhere or first dates that are not followed by a second one or more. We're all human, so it's natural sometimes to feel let down or turn things personal when they're not.
However, it's up to us to see what lies beyond each situation; analyze it with a fresh perspective after everything is said and done, and try to glean any lessons that will help us not only get better at dating but also in how to generally approach interpersonal relationships, too.
👉🏽  RELATED POST: How to Put Yourself Out There in Love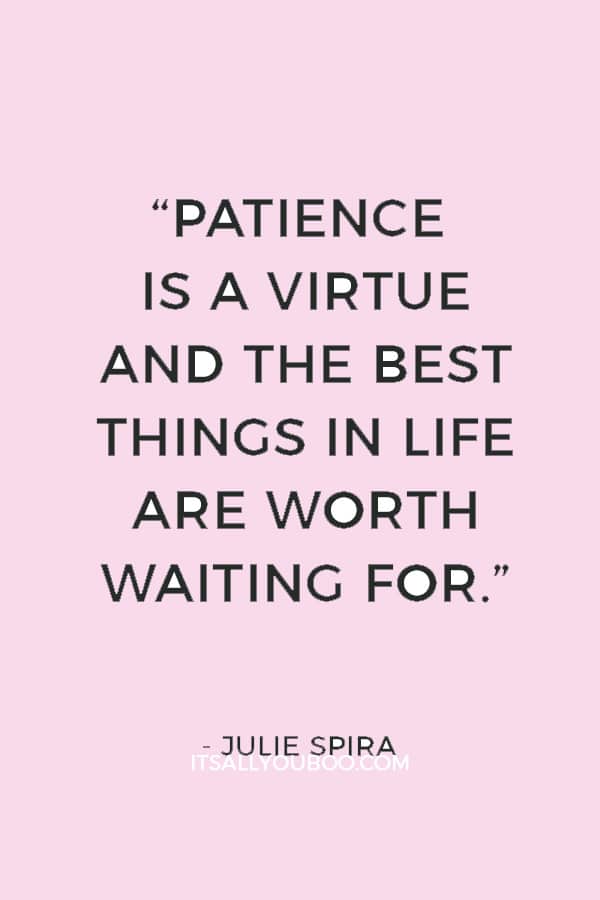 So, these supposed negative effects of dating apps can be fought, once again, by maintaining a positive attitude and trying to approach the dating process without raising the stakes right off the bat. Enjoy yourself, and have fun!
This way, you'll be able to make any feelings of sadness pass quickly so that you can continue with the process until you find a suitable match.
👉🏽  RELATED POST: How to Be Happy Alone
Why Do Dating Apps Give Me Anxiety?
Anxiety is often brought up as one of the negative effects of dating apps, and we'd say that its cause is rooted in their design.
Dating apps are often designed with speed and convenience in mind, giving you little time to think so that you can make a quick, almost primitive decision as to which each user you may think you may be more compatible with.
What's more, the process can seem repetitive, while you may also feel overwhelmed at the amounts of potential matches that are out there.
👉🏽  RELATED POST: Tips for Improving Your Self-Confidence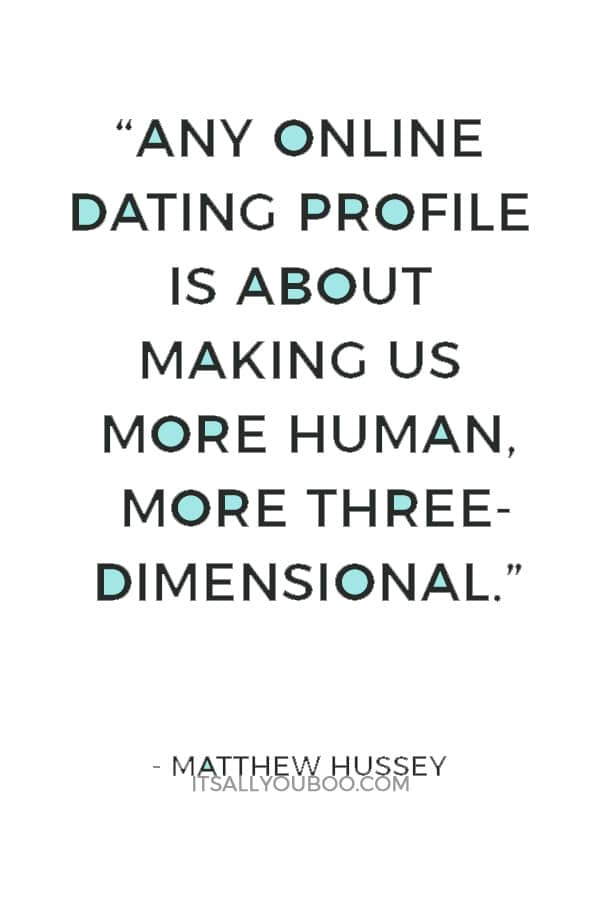 What are your options then?
First off, make sure you don't log into the apps so as to give yourself the opportunity to be clear-headed and focused as you browse through dating profiles. Give yourself the time and space to do so somewhat quietly so that you won't be distracted by outside factors like noise or people interrupting you.
Browsing during lunch breaks or commutes may sound easy, but once you do it too much often feels like going through the motions without putting much thought into it – and you don't want that, do you?
Another smart solution to this problem is to turn to social anxiety faith sites, which will give you a faith-based approach towards finding coping mechanisms to deal with your anxiety and set you up for success not only in online dating but also in facing situations where your social anxiety may flare-up, too.
👉🏽  RELATED POST: How to Be Yourself Around Others
Key Online Dating Problems And Solutions
Listed above are only some of the questions received by online dating pros on almost a daily basis. There are, however, a few more essential points we need to touch on to demystify the negative effects of dating apps and lessen their impact.
Listed below, and in no particular order, are some of the said problems and their solutions.
#1. Dating apps lead to negative self-talk
Here's when things start to get awry, and the negative effects of dating apps become more prominent and affect your real-life: instead of assessing stressful situations and assigning logical explanations as to why you may feel let down by the process.
You begin to internalize any wrongs and blame yourself for things that may have gone wrong, and all that negative self-talk starts to chip away at your self-esteem.
Here's the thing, though: nobody's perfect, and your potential matches most certainly are not.
👉🏽  RELATED POST: How to Become a More Confident Person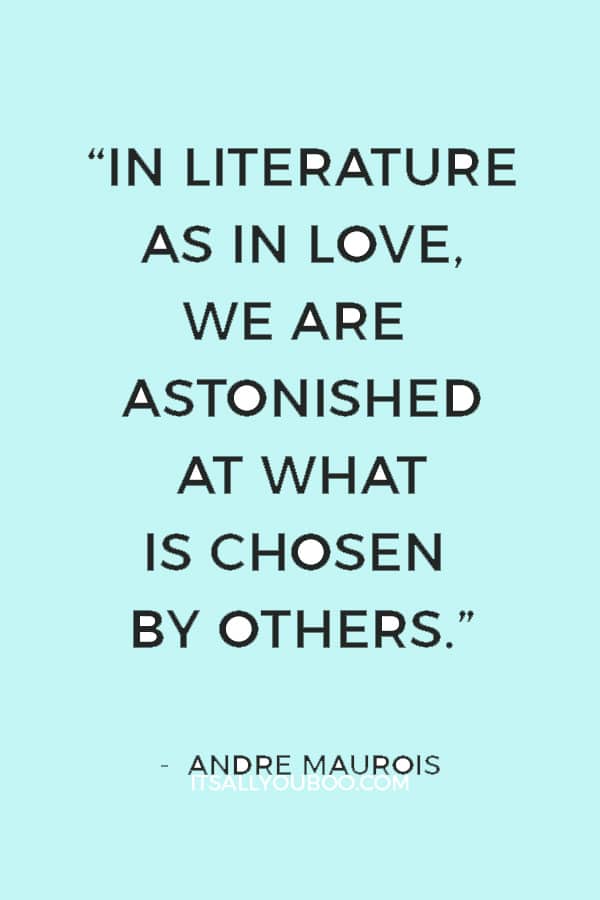 Regardless of how to hurt you may come out of interaction through a dating app always, always remember that you are worthy of love and respect, and you shouldn't lower your standards or bring yourself down for things that are outside your control.
Make sure you nip negative self-talk in the bud and keep your chin up! You've got this!
#2. Dating apps can twist your body image
Comparison, as they say, is a thief of joy, and it's exceptionally easy to compare yourself to other people you see on dating profiles.
They may be prettier – albeit on the arbitrary standards of beauty we come to accept or set ourselves. They may be more athletic, have a leaner body, or appear more interesting, thanks to the slew of hobbies and accomplishments they proudly list in their bios.
How much, if any of it, is true, and how does it impact you?
Much has been said and written about this, and, in fact, we'd say body image issues are one of the negative effects of dating apps that's been discussed at length by mental health professionals.
👉🏽  RELATED POST: How to be Comfortable With Yourself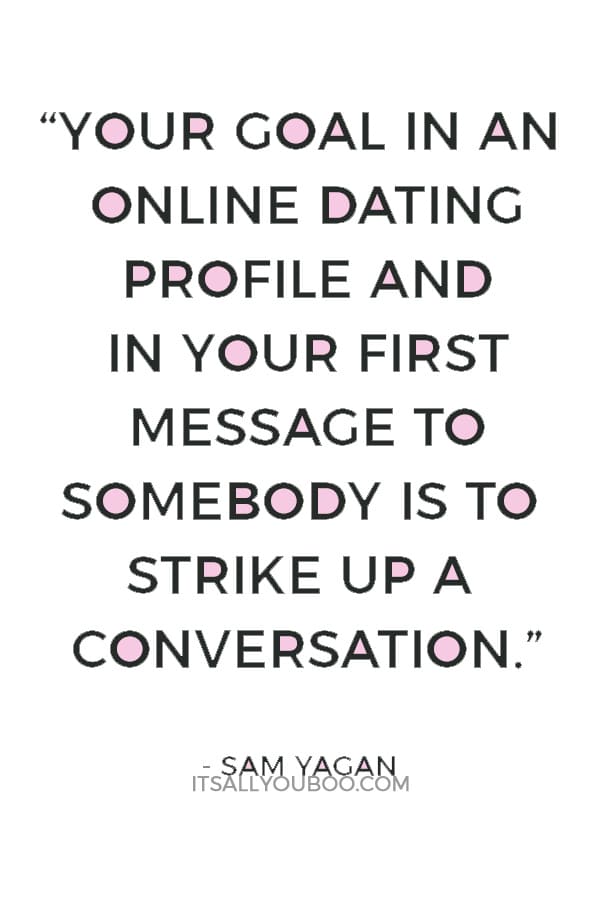 This, of course, may come up as an issue when using social media, too, but it could be more pronounced while you're "on the hunt" for a potential mate, and the competition seems to be fiercer. So, what can you do?
First off, you should consider that many of the photos you see may be the results of airbrushing and using filters that may alter appearance. Similarly, achievements may be exaggerated to create a "wow" effect that some believe may increase their chances of attracting a good match.
So, keep that in mind next time you start comparing yourself to what you see on other profiles. And, after all, you want someone to like you for who you are, so the more authentic the image you project, the better your chances of attracting a match that's as close to your ideal one as possible.
👉🏽  RELATED POST: 22 Ways to Become Your Best Self
#3. Dating apps can make existing mental health struggles worsen
Maybe you are already struggling with your mental health, and you go into the dating app world struggling with anxiety, depression, or self-esteem issues. Perhaps you're already working on them, or they come to the surface during the dating process.
If so, you need to be vigilant of any symptoms that may impede your daily life, such as the feeling of sadness, agitation, or unnecessary worry.
The moment you become aware of such things, you need to evaluate whether you should continue using dating apps; take a break from them, or stop using them completely.
Although dating apps are one of the most popular ways to meet someone, you can date without dating apps! There are so many less-stressful ways, like in-person, at work, or even through a mutual friend.
👉🏽  RELATED POST: How to Build Strong Relationships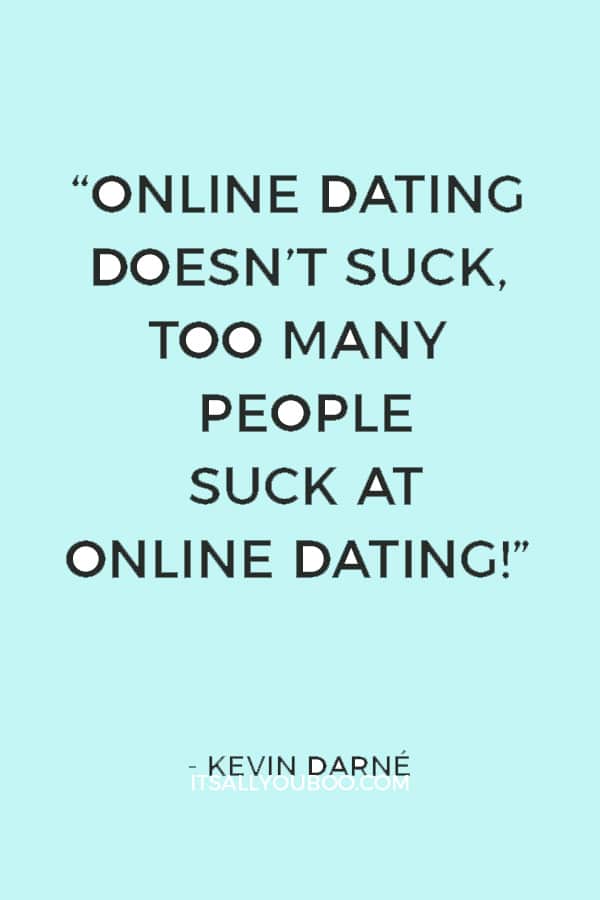 Are Dating Apps Your Best Choice?
Well, this is entirely up to you. If you find that any or all of the above negative effects of dating apps are too much to bear, then you should consider whether they may not be for you – and that's totally fine!
You shouldn't put yourself under unnecessary pressure or go through a process that mostly brings out negative feelings. Your mental health and wellbeing should be your top priority, and under no circumstances should you allow anything to compromise it.
Remember, dating should be lighthearted! Once the "fun" factor disappears, then maybe it's time to reconsider your options. You can opt to use dating sites instead or forgo online dating completely and turn to more "conventional methods" that may help you meet someone.
That could be anything from taking up a hobby to volunteering for causes that are near and dear to your heart. Regardless of what you choose to do, put yourself and your needs first, and make sure your know when you need to take a break from it all before it starts impacting you on a personal level.
👉🏽  RELATED POST: Have No Friends? Here's How to Find People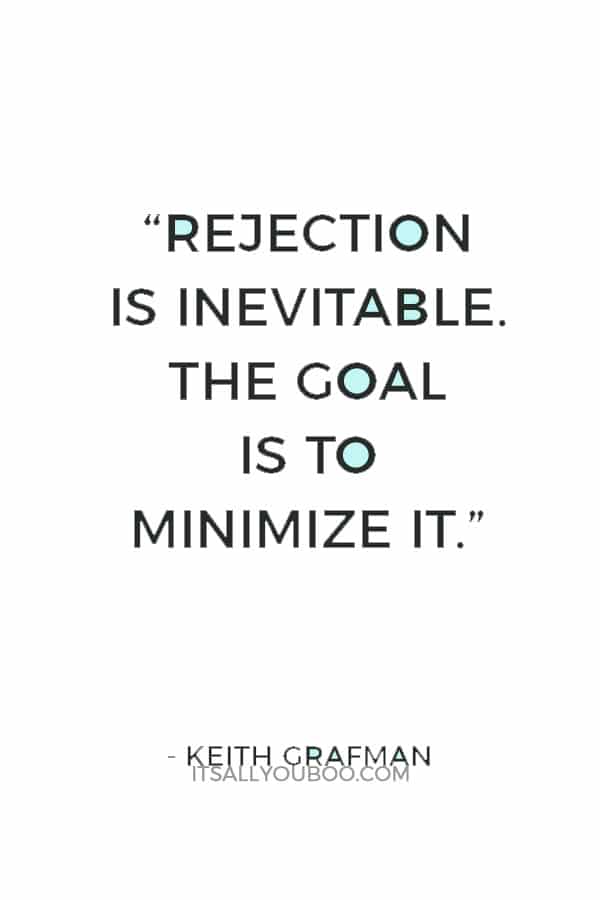 Weigh the Benefits of Dating Apps
There are many negative effects of dating apps, but one can't overlook their positive aspects.
In fact, if they were to be avoided at all costs, you wouldn't hear of so many dating success stories that may have even lead to long-term commitments and even marriage, would you? So, as with all things in life, moderation is key.
Use the apps, and don't let them "use" you; keep the best parts, and leave out all the rest.
Maintaining a positive attitude can go a long way towards getting the most out of the experience and even coming out of it as a better person when it comes to knowing yourself, your weaknesses, and, above all, the strong points that make you who you are.
👉🏽  RELATED POST:  How to Manifest Your True Love
Get Self-Confidence Quotes
Need to boost your confidence before dating? Get your 10 FREE printable self-confidence quotes!
They're perfect for your office, home bedroom, or wherever you need to find inspiration daily. Each design is black and white and features brushed ink letter detailing.
This download comes with 10 high-resolution graphics ready to be printed and posted.
Let us know in the comments: have you ever experienced the negative effects of dating apps? If so, what have you done to overcome them? Are there any online dating safety tips you'd like to share?
Online dating stress you out? Feeling anxiety or even depression? Here's how to avoid the negative effects of dating apps on your mental health. #OnlineDating #DatingApps #DatingAdvice #DatingTips

How do you avoid the negative effects of dating apps?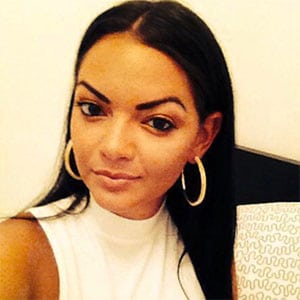 More About Guest Contributor
Rebecca Shinn is a freelance writer and dating and relationship expert with a Psychology degree. Her field of expertise is relationship, dating, and marriage. The important part of Rebecca's practice is to help couples with communication skills, problem-solving skills, stress management, or finance skills.
Rebecca started writing 2 years ago to inspire and help people to have a better dating life, strong relationships, or find a way to keep a marriage strong for long years.
With all said above, Rebecca is proud to be a mother and a wife so she doesn't only use her knowledge for helping others but keeping her family strong and happy.
Last Updated on July 11, 2021
✕
Get Your Confidence Quotes
+ get weekly tips to help you slay your goals.