Not sure what to get the girl boss in your life?
Need gift ideas for the female boss who has everything?
Want to get her something that shows you get what her hustle is about?
No worries, you don't need to know what email marketing or click-throughs are to get her a gift that shows you respect and support her work from anywhere, when she wants, be her own boss lifestyle.
Whether she's your best friend, daughter, or the love of your life, your boss babe is a female entrepreneur on a mission, here are 20 unique gift ideas she will love.
Every gift is perfect for the holiday season, birthday, Mother's Day, or even Valentine's Day!
Maybe you're even looking for gift ideas to add to your own personal girl boss gift guide. Perfect, each and every item on this list is from my own wish list too.
Let's get shopping!


Get Her Accessories.
#1.

Leather Laptop Bag
From meetings to cafe work sessions, get your boss babe a laptop bag she will love and use every day. 2021 is all about cream and tan leather, keep your boss babe styling with a gorgeous leather laptop bag by Bostanten's 15.6-inch Laptop Shoulder Bag or Cluci's 15.6 Inch Laptop Business Vintage Slim Ladies Shoulder Bag. They're perfectly sized for almost any laptop, stylish and a versatile piece for all seasons.
Outside your budget? Check out this affordable yet adorable, Kamlui Laptop Bag.
#2.

Apple Watch SE
The perfect gift for the female boss who has everything is the New Apple Watch SE. With GPS and Data, she'll always be connected. Plus, with endless watch bands she can always create the perfect outfit. You could also spoil her with the New Apple Series 6.

#3.

Cat Janiga Meridian Earrings
Your girl boss loves to make a statement with her wardrobe and jewelry. Cat Janiga's After Glow Huggie or Astraea Drop Earring features a unique shape to compliment her outfits for any occasion. Available in 22K Gold or Rhodium dipped Brass.

#4.

Swarovski Stardust Pen
Your boss babe deserves a pen that inspires every word she writes. Get her the Swarovski Gold-Tone Stardust Pen with over 1,200 individual crystals that reflect light as you write. This gorgeous pen is available in Gold, Rose Gold, and Silver with crystals in white, teal, and many more colors. Act fast, these pens sell out fast every year.

#5.

Blue Light Shield Glasses
With endless hours of screen time, get your girl boss the gift of cute glasses that protect her eyes. SOJOS Cat Eye Blue Light Blocking Glasses are stylish and help to protect your eyes from 90% of the damaging high-energy, blue light emitted from devices. These gorgeous gold-tone frames will stay in style for years to come. You could also pick up this 4-Pack of Blue Light Glasses for stocking stuffers.

#6.

Kate Spade Business Card Holder
Help your boss babe remember to take her business cards with her by gifting her the kate spade new york ID Holder. It's available in gold or silver with a few colors including teal and lilac.

Gift Her Inspiration.
#7.

Slay Your Goals Planner
Your boss babe has epic dreams that she's working hard to achieve. Give her the gift of the Slay Your Goals Planner to help her achieve her goals in 2021. This printable planner is 75+ pages on everything she needs to set her intention, pick her #1 goal, plan her year and crush her to-dos. It's the last planner she'll ever need!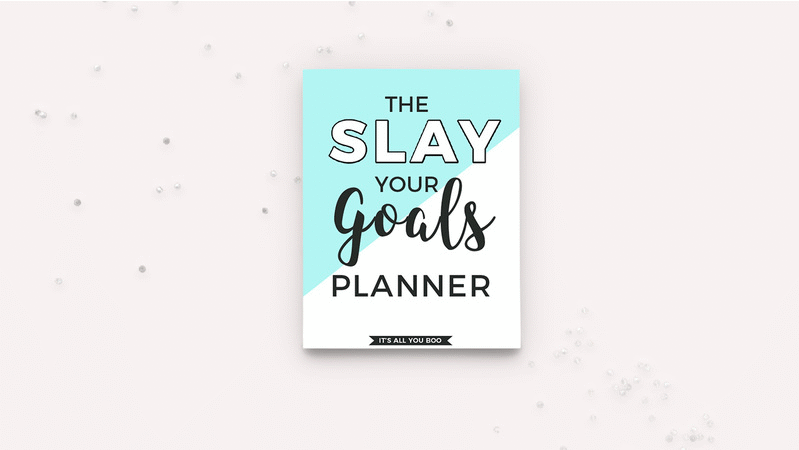 #8.

200 Inspiring Women Hard Cover Book
Gift her a coffee-table book that will keep her inspired all year long. 200 Women: Who Will Change The Way You See The World, shares interviews from 200 boss babes from around the world with diverse backgrounds. Notable interviewees include Jane Goodall, Margaret Atwood, and Marian Wright Edelman.
She may also love this illustrated book of Bad Girls Throughout the Ages, too!
Or pick up a copy of In the Company of Women, with stories of 100 exceptional and influential women.
#9.

Vision Words Sticky Notes
Your girl boss just loves quotes, she can't get enough of them. Give her the gift of Vision Words Sticky Note Quotes with all the very best quotes to help her Beleive in Herself, Be Happy, Have Faith, Successful and more.
#10.

Blurb Instagram Photo Book
Transform her Instagram feed into a custom photo book just for her with Blurb. Instagram Photo Book, are square 7×7 albums made easy with quick log-in to import Instagram or Facebook photos. You can also print them larger or with more pages if you like.
#11.

All I Need Is Coffee & Mascara Mug
Your boss babe needs a mug that's as awesome as she is. The All I Need Is Coffee & Mascara Mug speaks the truth about her hustle. Let's make her daily coffee time as boss as she is.
#12.

Books for Boss Babes
Get your girl boss the hottest new books that every female entrepreneur needs to read over the holidays. This season I recommend Girl on Fire, Girl Code, and Fear Is Not the Boss of You. These are books she will say YES to.
#13.

Boss Babe Colouring Book + Pencils
Sure coloring books are so in right now, but this coloring book is dedicated to the boss babes of the world. Boss Babes: A Coloring and Activity Book for Grown-Ups features Beyonce, Malala, Tina Fey, Serena Williams and even a connect the dots to conjure J.K. Rowling's Patronus.
ps. Don't forget to get her an amazing set of coloring pencils that make her nostalgic, with the Crayola Color Escapes Colored Pencils set with 72 assorted colors in an array of shades.

Give Her Tech.
Your boss babe is a social media influencer, entrepreneur, and maybe a blogger too. She needs reliable and portable tech to run her business from anywhere. Everything comes in rose gold, gold, or silver to match her style.
#14.

Polaroid Camera
This classic gift is just what your boss babe wants for Christmas! The Polaroid Originals Now I-Type Instant Camera comes in black, white as well as yellow, green, orange, red, or yellow highlights. Help her create instant memories.
She might also like the Kodak Step Instant Camera with built-in flash and selfie mode.
#15.

Seagate Portable Hard Drive
She's shooting video, photos and needs to store or back up her files somewhere safe. The Seagate Backup Plus Ultra Slim 2TB Portable External Hard Drive is not only compatible with Windows and Mac OS, but its design is super cute ultra-thin design. Available with 1 or 2TB in Gold and Platinum, she'll be sure to say, I do…. need this.
#16.

Noise-canceling Headphones
From working in cafes and shared-spaces to trying to focus at home, your boss girl needs elegant, yet effective noise-canceling headphones in her life. Beats Solo3 Wireless On-Ear Headphones is top-ranked for style and quality. She can pair and play from Bluetooth devices for 30 feet and take hands-free calls with the built-in microphone. With Dual-Mode Adaptive Noise Canceling, these headphones last for 12 hours. Beats Solo3's are available in 14 colors including Gold, Matte Gold, Black, Blue, Red, and Violet.
#17.

Poweradd Power Bank
When you're a boss babe you're always on the go and don't always have to stop, plugin and wait for your phone to charge. Charge on the go with the ROMOSS 30000mAh Power Bank Sense 8+, with three outputs. It's compact and slim, with enough power for multiple charges.
#18.

Circut Joy, Maker, or Explore
Your boss babe loves staying organized. She also likes adding a personal touch to things. If she's as creative as I think she is, make her holiday dreams come true with a Cricut. It's a smart cutting machine for printing perfectly on materials in any shape, including cardstock and labels.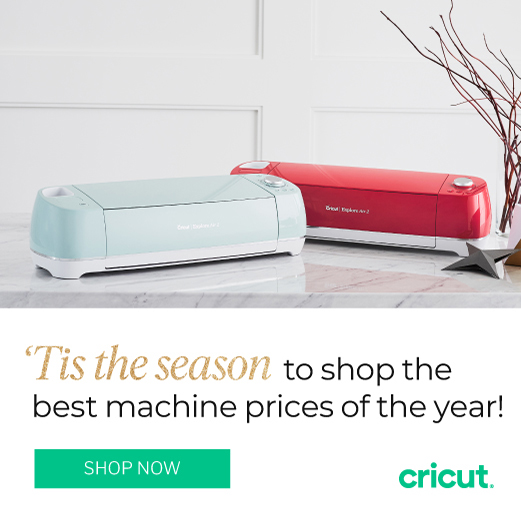 #19.

Nespresso Machine
She loves coffee like really loves it. Help me make a perfect cup in her office, with a Nespresso Vertuo Next Coffee and Espresso Machine with Aeroccino. Plus, will recyclable pods that you easily return to Nespresso, coffee time is guilt-free.
#20.

All-new Echo Dot (4th Gen)
Forget clocks, she needs the perfect assistant with the All-new Echo Dot (4th Gen). It's a smart speaker, that answers questions, plays music, sets alarms and so much more. Available in black or white, with beautiful blue lighting.
Need gift ideas for the boss babe in your life? Click here for the 2021 girl boss gift guide, including gifts on a budget and stocking stuffers! #GiftGuide #BossBabe #GirlBoss #StockingStuffers

What are you getting the boss babe in your life?
Last Updated on April 5, 2022