Are you single on Valentine's Day or any day?
Looking for advice on how to spend Valentine's Day alone?
There really is no other holiday like Valentine's Day.
You either celebrate it or you don't, based on your relationship status. No other holiday operates on that kind of requirement, which makes Valentine's Day one of the most polarizing holidays ever.
If you're going to spend Valentine's Day alone this year, don't fret.
In America, you and almost half of the adult population are single on Valentine's Day, and that number keeps growing.
Despite this, it's still easy to fall into the trap of feeling isolated and insignificant during this time of the year.
How could we not? We've been conditioned to care about Valentine's Day since we were children.
There are actually a lot of reasons to not feel down about being single on Valentine's Day.
Whether you're fresh on the market, or have been riding solo for a long time, I'll tell you how to spend Valentine's Day single and reshape your idea of what Valentine's Day is.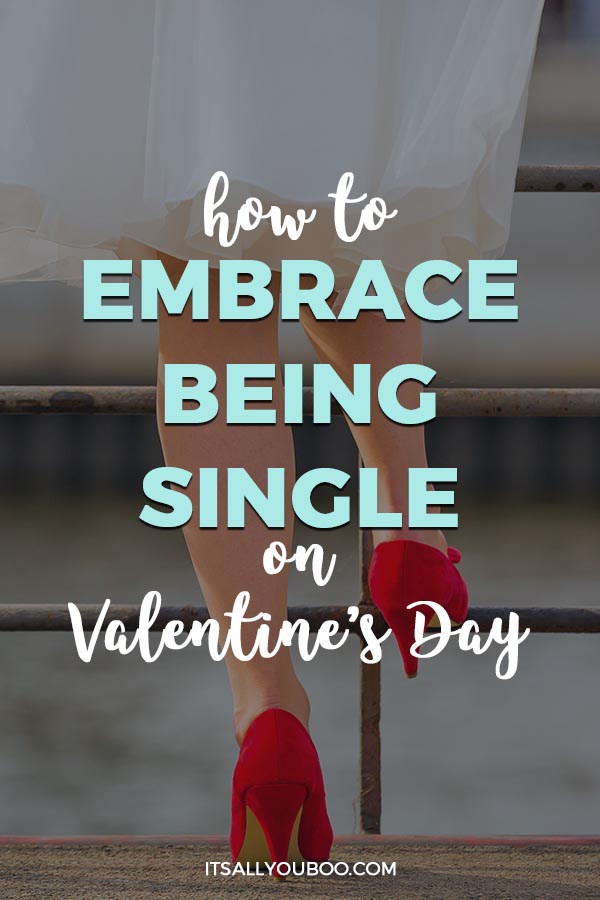 Today's Valentine's Day is All About Business
The real history of Valentine's Day is actually pretty dark. It involved a lot of alcohol, public nudity, and animal and human sacrifices. Yikes.
After almost two millennia of muddying and romanticizing its origins, Valentine's Day turned into something that could be marketable. By 1913, Hallmark Cards began mass producing valentines, and the rest is history.
Being single as an adult has its obvious benefits. It's fun and freeing. We're even starting to see more female heroes reject the desire to find love and celebrate their individuality in media.
This concept holds true for most of the year, except when winter approaches and being single on Valentine's Day turns into a taboo.
As the weather gets colder, the desire to stay indoors increases. Being stuck indoors sounds much better with a mate, and thus a lot of quality time for couples happens during the winter. And I mean serious quality time. Most babies are conceived during the winter months for this very reason.
👉🏽 RELATED POST: How To Not Lose Yourself In A Relationship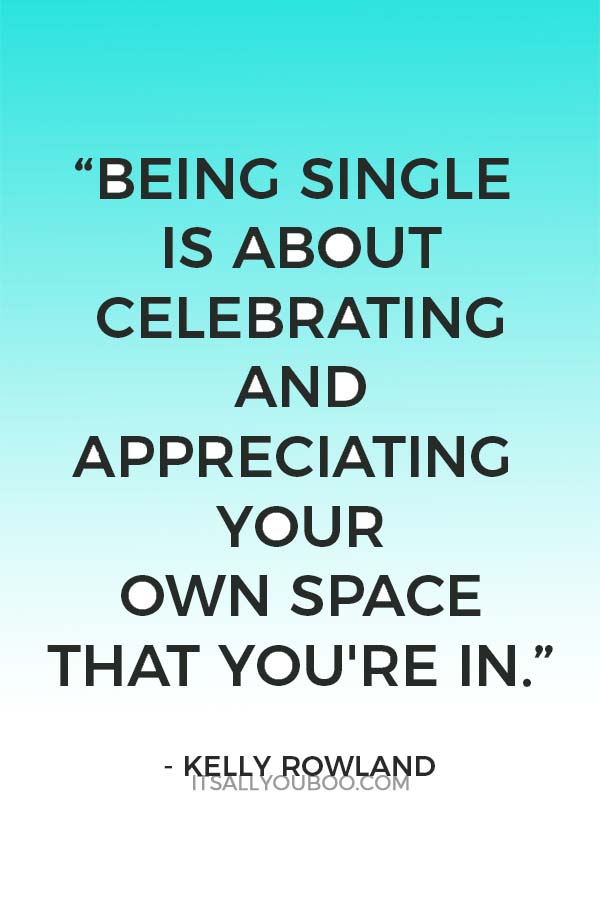 Singles can still enjoy the early parts of winter because holidays such as Christmas and New Year's Eve focuses on spending time with family and friends. It's when we jump into the new year that things start to get weird.
👉🏽 RELATED POST: 26 Inspiring Self-Love Quotes
The entire concept of feeling alone and insignificant during this time is crafted by companies that want to make you feel bad for being single on Valentine's Day.
Think about it as being one more day for companies to squeeze some extra money out of you. And that's all Valentine's Day is, really.
Today, it has less to do with spending time with your significant other and more about proving your love by way of gifts.
I'm not saying that you should protest and not buy anything this season. In fact, I explain why you should consider taking advantage of this later on.


Let Couples Celebrate Their One Holiday in Peace
Another reason why you shouldn't feel bad about being single on Valentine's Day is that it simply wasn't made for you.
Despite its crazy backstory, Valentine's Day was regarded as a time of increased fertility. Centuries ago, when infant mortality rates were high and life expectancy was low, these celebrations were put in place to increase morale and hopefully birth more children. People back then were also much more likely to be married at an earlier age too.
Almost all societies had put in place some sort of "fertility festival." Then, Valentine's Day was more relevant to the general population of adults. Today, we don't really have a need for any of that. At face value, if you're single, would you really want to join in and increase your fertility? What about the modern changes to Valentine's Day?
👉🏽RELATED POST: Ways To Pamper Yourself at Home Every Day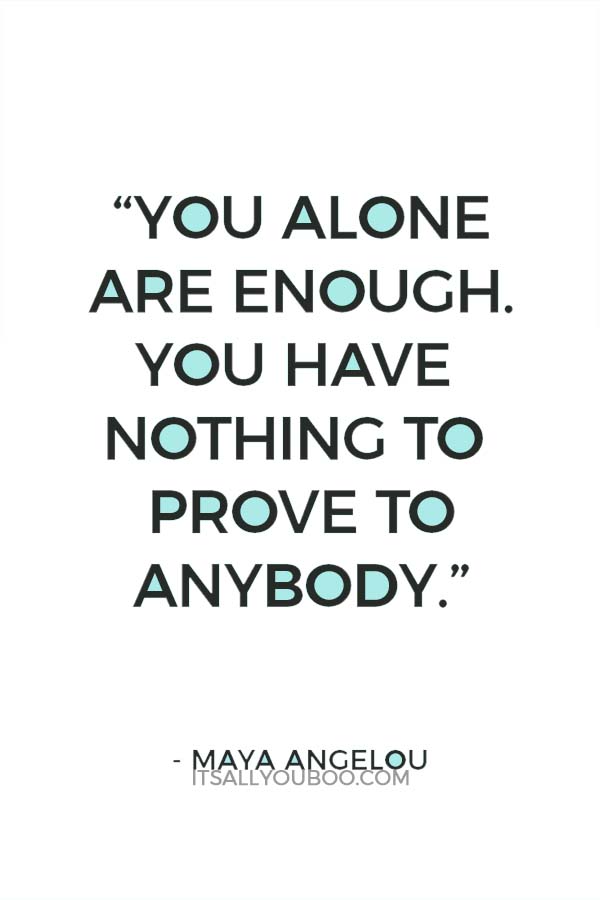 If you're upset that you're single on Valentine's Day, are you upset about it any other time of the year? I've already touched on marketing but think about it this way.
Holidays without any real historical significance have always confused me. Why make one day a "special" day to celebrate our loved ones? Shouldn't we be doing that as often as we can?
For some, Valentine's Day may be the only day that a lot of people can properly give the affection their loved one deserves.
If saving it all for one day isn't your style, then Valentine's Day shouldn't matter much at all.


You're Not the Only One Single on Valentine's Day
More and more people are embracing #teamsingle and loving it. The largest population of single people are those that have never been married.
One thing that I find so funny is that singles can still celebrate February 14th (and even February 15th) with Singles Awareness Day. If you hate Valentine's Day there are actually multiple alternative holidays to Valentine's Day you can love and celebrate – that are all about being single!
Singles Awareness Day is exactly what it sounds like and it's recognized all over the world. This counter-Valentine's celebration can be considered the icing on the cake if you plan on getting through Valentine's Day alone. Depending on where you are, there may even be sponsored singles' events and opportunities to travel and volunteer.
👉🏽RELATED POST: 48 Happy International Women's Day Quotes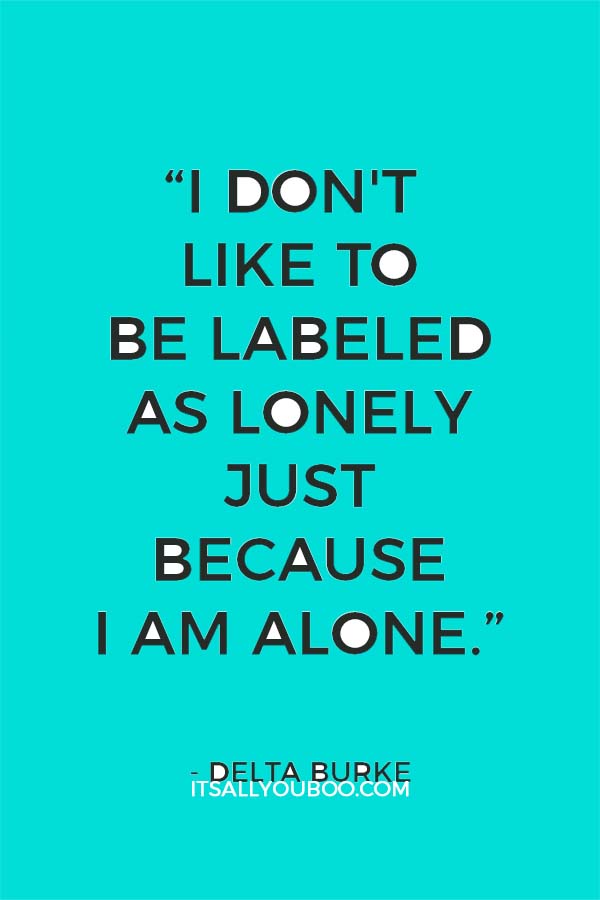 Celebrate being single on Valentine's Day, elementary school-style, by handing out valentines and candies to your adult friends. Or, celebrate Singles Awareness Day with them and take them out to a nice dinner or party. Show them that you love and care about them too!
👉🏽RELATED POST: 38 Best Valentine's Day Quotes for Friends
If you're going to take advantage of the fact that everyone you know will be busy that day, spend it alone doing exactly what you want. You can also take matters into your own hands by treating yourself to gifts. Valentine's Day is all about showing appreciation for someone you love, so why not let it be you?
Don't let the concept of Valentine's Day get you down when you can celebrate it in any other way you want to. My birthday is on February 15th, so at the very least you can celebrate my birthday with me!


Take Advantage of Valentine's Day Sales
Remember when I said that Valentine's Day is all about the $$$$? Take advantage of that.
Whether you're single on Valentine's Day or not, we all love a good sale. Valentine's Day is a great time to buy pretty and feminine gifts for yourself at steep discounts. Typical Valentine's Day gifts such as flowers, jewelry, personalized gifts, photography, and more go on sale leading up to the day.
You can still benefit even after Valentine's Day is over with (the unofficial) National Discounted Chocolate Day.
Planning on redecorating your home? All things pink and red will be on sale as well.
Blush pink and millennial pink are extremely popular right now, so if you want to join in on this trend, post-Valentine's Day may be your chance.
Embrace Being Single Any Day by Loving Yourself
I may have just gone over how to treat yourself this Valentine's Day, but I want to emphasize that there's really a lot more than you can do for yourself.
A lot of what makes Valentine's Day difficult for people is that they don't recognize their own worth as a single, beautiful human being. You have to eliminate that stigma that you are only as valuable as your relationship status.
Take a stand and vow to never let Valentine's Day make you feel sad ever again. Say it with me, "I vow to recognize my own self-worth and to not let Valentine's Day get me down."
You should use this time to learn how to love yourself unconditionally because you deserve it! There is no one else out there like you. Without you, the world would be a much different place.
You've positively made an impact on so many people's lives. Not your relationship status. Not your plans for Valentine's Day. You.
👉🏽 RELATED POST: How to Have a Self-Care Retreat at Home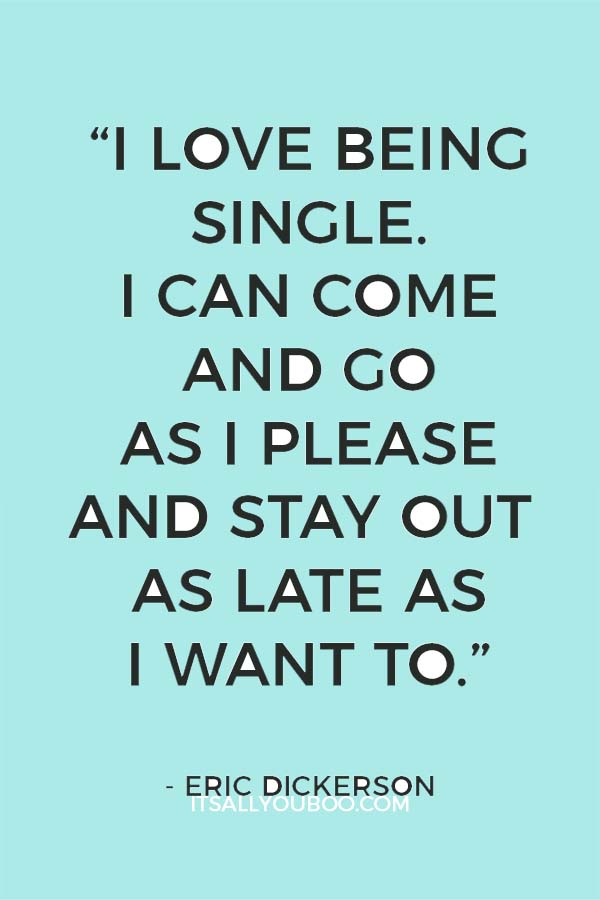 I understand that if you went through a particularly hard break up right before Valentine's Day, it may be a little bit harder to love yourself and feel confident. I understand that. Though, you shouldn't beat yourself up over the fact that you're single. There's nothing wrong with you if you couldn't make a relationship work.

You're better off, and what kind of strong person would you be if you let that hang over your head?
No matter what you're thinking or how you feel about yourself, you are enough. You are so much more than your relationship status.
👉🏽 RELATED POST: 39 Amazing Quotes to Boost Your Confidence
Remember, Valentine's Day is Just One Day
Lastly, there is no need to be so stressed out over this day! Compared to other holidays, like Mother's Day and Father's Day, Valentine's Day gets very little promotion. Sure, stores become pinker and move the candy to the front aisles, but I barely notice the relationship aspects leading up to it anymore.
Unless you were planning on being the third wheel to your coupled-up friends, this day should be like any other day.
If you're single on Valentine's Day, you don't need to hide in the shadows of others. You don't need to be in a relationship to enjoy life or make the most out of the day.


Get Self-Love Quotes for Valentine's Day
Don't you just love these quotes! They are so perfect for sharing on social media.
I've created 10 FREE printable self-love quotes just for you!
This download comes with high-resolution, graphic quotes that are ready to print and post in your home or office.
To recap, we've covered:
The crazy history behind Valentine's Day.
Why you probably shouldn't feel bad about missing a "fertility celebration."
How you're never going to be alone with Singles Awareness Day.
Great sales to get you out of the mid-winter blues.
That you should treat yourself because you love yourself.
You need to erase the stigma that you aren't enough.
So have fun if you're single on Valentine's Day. Don't stress if you're single.
Take this time to show love to your friends and family, and most importantly, yourself this Valentine's season.
Are you single on February 14th? Feeling lonely on Valentine's Day? Don't! It's time to EMBRACE flying solo this Valentine's. And here's why! #ValentinesDay #GalentinesDay #Valentine #ValentinesDay2021

How are you celebrating being single on Valentine's Day?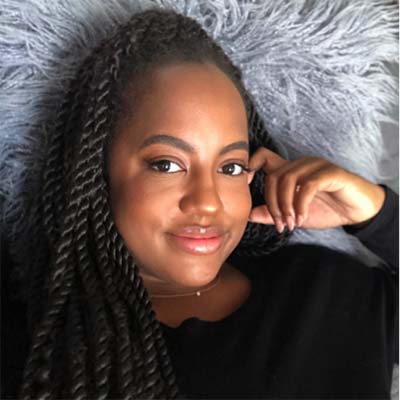 More About Guest Contributor
Leslie was the creator of Lazy Girl. Lazy Girl was a platform to create content for the laid-back girl who values comfort, convenience, and living an effortless lifestyle.
Last Updated on July 11, 2021
✕
Get Your Self Love & Care Quotes
+ get weekly tips to help you slay your goals.