What tools for beginner bloggers are actually worth paying for?
Which online tool is worth the investment for new blogs and businesses?

Not sure what online business tools are worth paying for? Click here for the best affordable tools for beginner bloggers.
It can be super scary when you are a new business owner and not quite making the income you need.
Whether you're making money on the side or working it full time, chances are you want to be very careful with your choice of business tools until you make it to the big time.
Not only that, but how are you supposed to know which tools are actually the best worth paying for?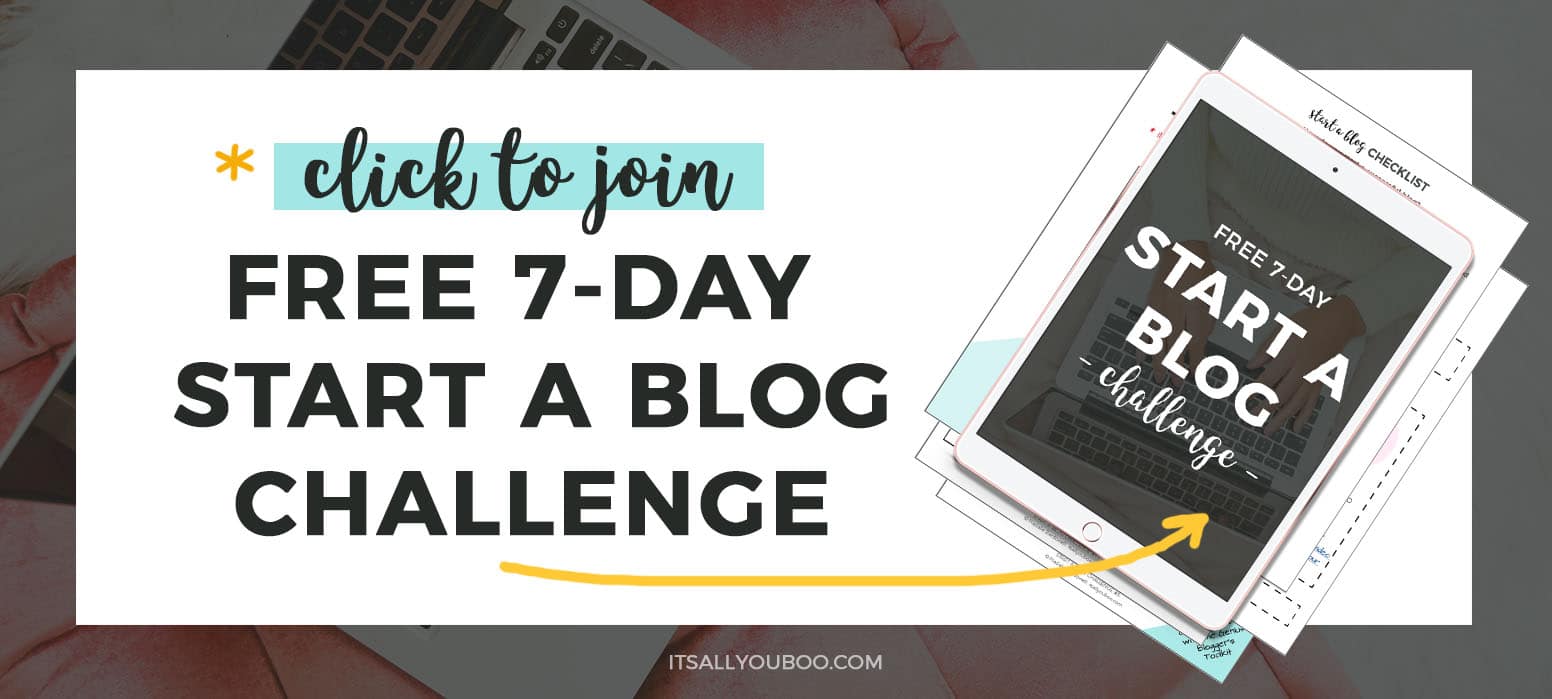 Can you even afford it? Is now the right time to invest in these tools and professional assistance?
The information out there is somewhat overwhelming and can often lead to buyer's remorse or shiny object syndrome.
The good news is I wrote this post with you in mind. Now you can stop overthinking, beat the "too many options" overwhelm, and get exactly what you need to start your successful blog or profitable business.
What's even better is this post will also tell you how you can get a big return on the business tools you do decide to invest in.
This post will help you understand when it's time the right time to level up your investments. Some online business tools require a large investment, but others are more affordable and worth every penny even as a new blogger or entrepreneur.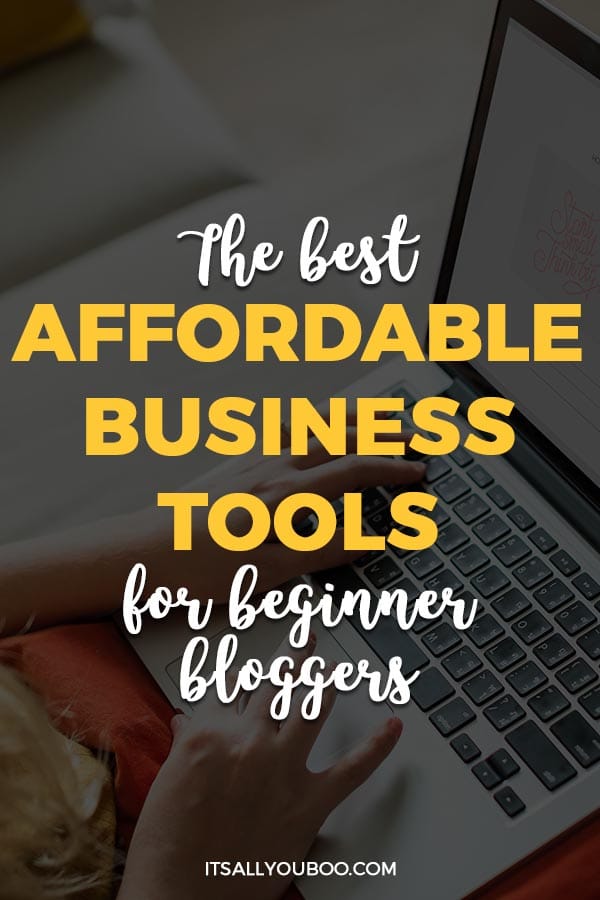 Get Over Your Fear of Investing in Your Business
You may not realize that mindset can actually play a huge part in the decisions you make both strategic and financial for your blog or business. You may have a fear of missing out on an offer simply because it's only available for a limited time or at a limited price.
This could easily lead to overspending on tools or courses you may never use. This is why it is important to know ahead of time what your plan is for investing in your business.
When you have a plan, it is so much easier to say no to spending on things that aren't going to help you make progress or provide a decent return on your investment. The other part of this is understanding that spending money while operating a business is called an investment for a reason.
If you hope to one day be profitable (and I hope you do), you need to see your blog, side-hustle, or passion project as a business.
👉🏽 RELATED POST: The Best Essential Tech for Starting Your Business
Online Tools Help Your Business Grow
Want to grow, scale, or skyrocket your business? You need to invest in the best affordable online tools. It's a non-negotiable, especially if you're a solopreneur who's trying to do it all on your own.
You are investing time and/or money so that you will receive some kind of benefit in the short or long term. This is why you don't need to fear making investments in your business. The best investments for beginners most often provide the best returns.

I have listed out the best business tools worth paying for within the first year 6 months to 1 year of operating your blog, business or brand.
An added bonus, most of these tools and resources do not require paying much money for and may even offer free trials or versions for you to use until you are ready to upgrade to all the features.
The Best Inexpensive Business Tools for a New Blog
#1:
Web Hosting and Domain Name
If you just started making money side hustling, chances are that you haven't invested in your own website yet.
Hosting and your own domain name is the number one affordable business tools for beginners. Having your own website with your own web domain and hosting is a great investment for you because it gives potential clients a way to start creating a relationship with you on their own terms.
In case you're not familiar with these terms:
A domain is your web address that someone types into a browser. For example, "yourbusinessname.com".
Web hosting is the service you pay for that "hosts" your website online, making accessible to anyone who types in your address.
We all know business cards tend to end up in the trash more than ever now. A website provides so much more information than a business card can and can act as an invitation for prospective clients to learn more about you and what you do.
👉🏽 RELATED POST: How to Create A Successful Blog Business Plan
If you decide to blog along with your business this is also a great way to have a set place to provide valuable information to your readers without the Social media algorithms getting in the way on your content being seen.
Best Affordable Business Tools for Creating Your Website
Ready to purchase your domain name? Get your first .com web address from NameCheap and save.
Your next step is to get web hosting. Get started building your first WordPress site with Siteground for $3.95/mo when you lock in for three years. Siteground can also help set up your first WordPress site for you.
They come highly recommended by the blogging community and offer help for newbies that are having trouble getting set up.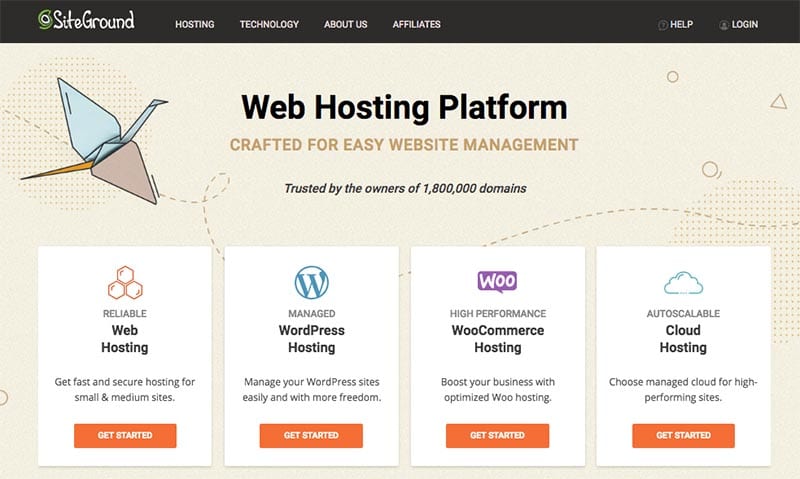 What can wait:

Extra domains or buying domains just to get the name you want
When you go to buy a domain name, you may find that all of the ones you wanted may already be taken. I DO NOT suggest shelling out extra hard-earned bucks just to get a cool domain name or buying up several domains while you decide which one you are going to use.
You can always change it later or add additional domains when you get to superstar status. Just buy one!
#2:
A Paid Website Theme
When you invest in a website you might be tempted to go with a free theme offered by WordPress. This could be a big mistake.
Using a free theme can often come with issues like security, limited to no support, and poor design. Imagine your client's information getting stolen or a year's worth of blog posts being lost!
The good news is a quality theme doesn't have to cost an arm and a leg and can be super easy to set up yourself.
Best Affordable WordPress Themes for Beginners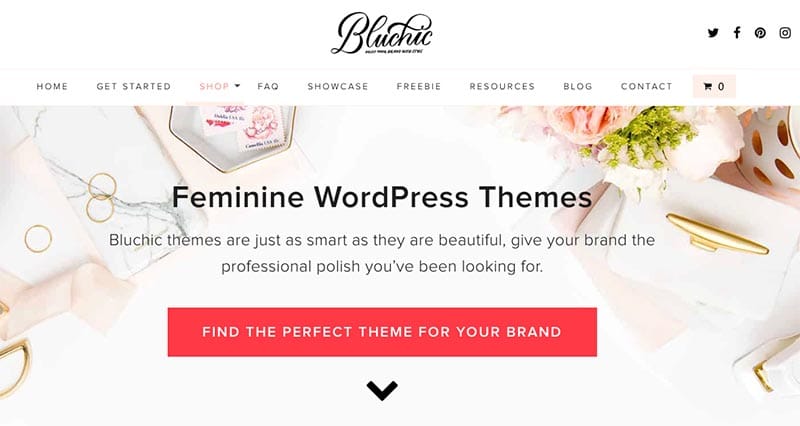 What can wait

: A professionally designed website
You may be tempted to pay a website designer to get a professional-looking website set up for you but you will find this can easily cost up to thousands of dollars. You will make both yourself and whichever designer you choose unhappy by penny-pinching and paying for something you aren't in love with.
Therefore, it's best to wait for this type of thing until you are well able to afford your costs of doing business and receiving a great, consistent, income every single month.


#3.
Email Marketing System
You may have heard how important having an email list is if you are operating a business online. Don't make the mistake of thinking you can skip out on this one and use your Gmail account.

It's illegal and Gmail will shut you down for spamming. Not only that but having an Email Marketing System (EMS) allows you to be able to really connect with your audience and send out broadcasts to keep them coming back to your site and seeing your offers.
Using an Email Marketing System also allows you to easily send newsletters, collect email addresses using forms on your site, manage your customers and subscribers, and in some cases even create landing pages and popups.
Best Affordable Tools for Email Marketing
I highly recommend ConvertKit. I use them myself and find their software really easy to use. ConverKit also has a FREE plan for up to 500 email subscribers. It's the best email marketing platform to grow your blog with, and comes with unlimited forms and landing page templates.
You can then upgrade seamlessly to a paid plan after your list has grown and you can afford to pay.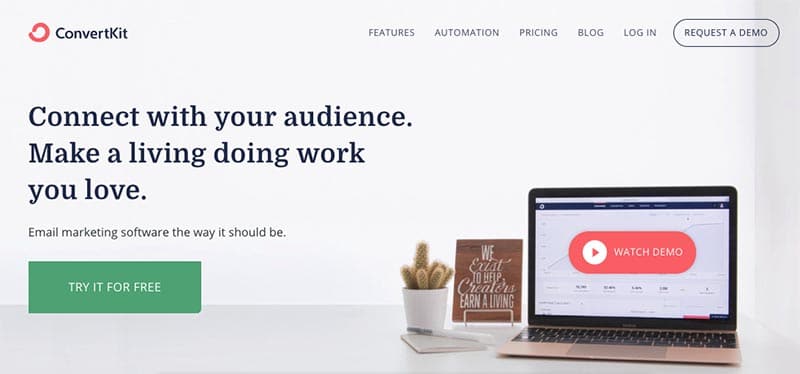 What can wait:

Landing page subscriptions
Landing pages are great for getting subscribers and creating promotional pages and, while I do love Leadpages and ClickFunnels, you don't actually need them. You can easily set up a landing page through ConvertKit, MailChimp, or whatever EMS you use to collect emails.
You can even create landing pages via your own website. Bluchic offers a set of landing pages you can set up using the Elementor Plugin. It's a one time fee for something you can use over and over. You can also upgrade to Elementor Pro for $49/year and start drag and drop building any and all your website pages.


#4.
Social Media Scheduler
So this suggestion comes with an asterisk. You can technically schedule social media for free if you know how to tools like IFTTT or Zapier. Even Facebook offers free scheduling on their platform if you have a business page. The problem with this is, these free tools are very time-consuming and limiting.
Not to mention, that with so many social media platforms from Facebook, Instagram, and Pinterest, to Twitter and even YouTube. Manually posting to social media yourself is a major waste of your precious time. (Also, as a newbie you should really be focusing on one or two platforms max).
For that reason, I suggest using a social media scheduling tool or even better on the loops your queue (keeps posting your content indefinitely and never needs refilling).
There are so many social media schedulers on the market, some are worth the investments, other's aren't. Also, which tool you use really depends on which social media platforms you're using.
Best Affordable Tools for Scheduling Social Media
With Tailwind, you can post to Pinterest, Instagram, and Facebook all at once. For the $15 a month, I find the cost is well worth the time saved.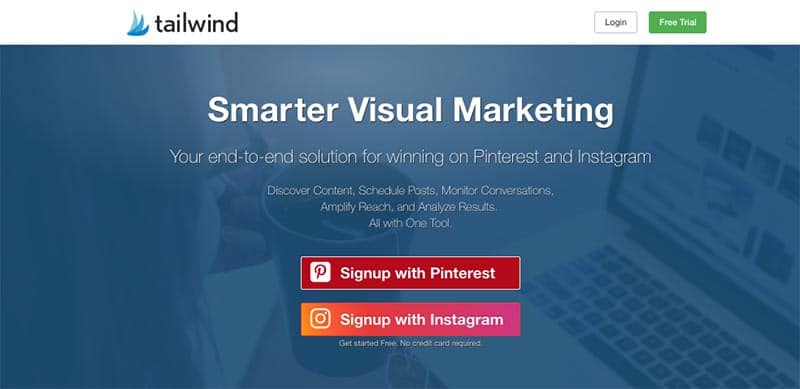 Best Affordable Tools for Scheduling Appointments
If you work with clients on a consistent basis, a scheduler like Acuity or Calendly is also going to save you massive amounts of time.
With Acuity you can embed it on your site and then clients can easily sign up for available openings without you having to worry about if you have availability or having to take phone calls. They even have a FREE option to start with.
What can wait

: A virtual assistant or social media manager

Virtual assistants are awesome but when you are just starting out, it's definitely not necessary to hire someone for several months. You have to make peace with the fact that running an online biz will take much of your time.

Even though it's tempting to hire help, I strongly suggest you do not attempt to do so until you are bringing in enough to cover your other business expenses and pay yourself enough to care for yourself and your family.


#5.
Bookkeeping or Accounting Software
I know all too well how much creatives hate doing the numbers and would much rather have it taken off their plate. But here's the deal.
You need to know how to manage your finances whether you track them or someone else does. This is NOT the same as outsourcing your graphics or social media. This is your money.
Your money tells a story about you and your business. You need to be able to know if that story is good or bad at any time. You can't be waiting to hear back from financial advisors all the time to know whether the choices you make in your business are creating profit.
In fact, over at my site, I teach newbies how to easily manage their finances when they are just starting out. Just like anything else, it just takes a little time and effort to make sure your finances are in good shape.
Best Affordable Tools for Bookkeeping
When you are first starting out, much of your finances can be managed by yourself if you are a wiz with Excel or Google Sheets. Even free accounting software like Wave is an amazing option for someone with simple finances.
If you use inventory or have to track more complicated taxes you can even get away with using Quickbooks and attending one of their free local workshops to learn the basics.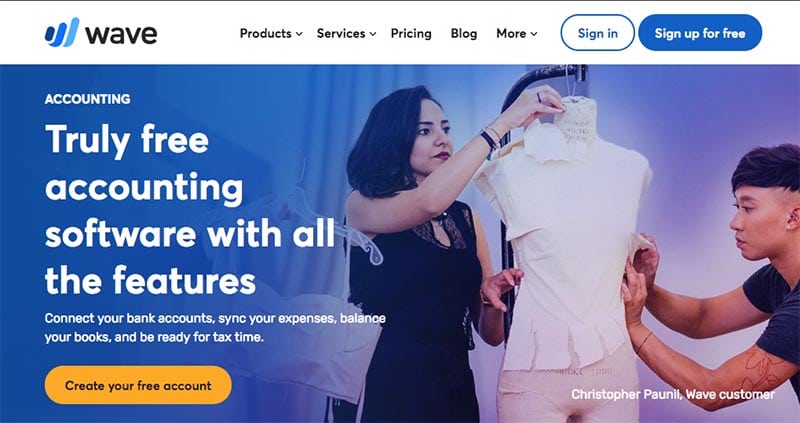 What can wait

: A Professional Bookkeeper or Accountant

I know taxes and accounting software is a total pain in the butt and hiring a professional to take it off your plate feels like the right thing to do. I urge you, instead, to learn the basics, ask questions, and file taxes yourself or take your taxes to an agency like H&R block while your taxes are still fairly simple.

Once they become much more complicated by things like sales tax, hiring employees, managing inventory, or you're incorporated you will benefit much more from a professional managing them.

#6.
Stock Photography Subscription
If you are blogging or need mockups for your products, joining a stock photography subscription is one of the best investments for beginner bloggers. You may even be able to get away with buying a bundle or two and cropping the photos to get more use out of them.
You will have quality photos and a ton of time saved rather than try to do it yourself. Make sure you have a branding board ready before you decide on which subscription to go with otherwise you might join and realize the photos don't really jive with your brand.
Sign up for a stock photo membership at PixiStock starting at $37/month and download over 1500 stock photos, Canva templates, and Instagram quotes.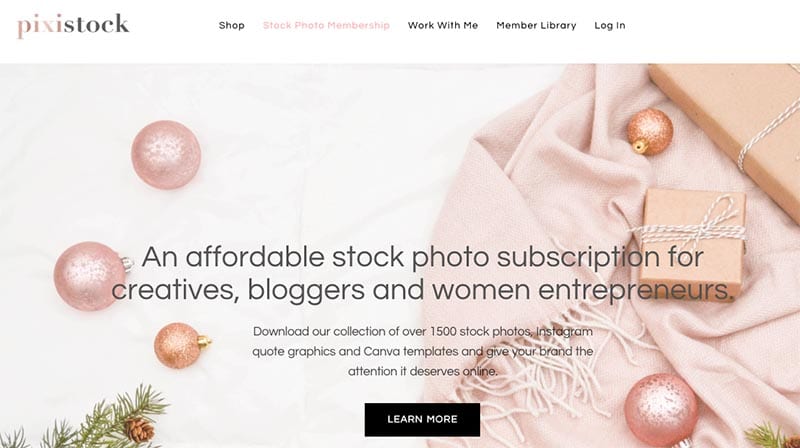 What can wait: Custom Photos or A professional photoshoot
Many people suggest getting professional headshots even when you are starting out. I personally do not think this is necessary.
I suggest first taking a look through your personal stash of photos and seeing if any of those are viable or can be cropped for the time being. The best photos tend to be with clean backgrounds or ones taken outdoors.
If those won't work you can always have someone take some of you with your cell phone at the park or near a colorful building. Smartphone cameras have great quality and often just as many pixels as a DSLR. Take a nice selfie and you're good to go!
#7.
Legal Templates and Disclosures
Before you start your blog or business website, you need to ensure you're doing so legally.
It's important to protect yourself and reassure your readers by clearly stating your Privacy Policy, Disclaimer, and Terms & Conditions on your site.
But, you're likely NOT a lawyer and want to avoid costly lawsuits. Be sure to also pick up a legal bundle's template, like the ones over at A Self Guru, created by a lawyer and 6-figure blogger, Amira.
👉🏽 RELATED POST: Are you Blogging Legally?
How to Get the Best ROI for Business Tools
By now you may be thinking, "okay even with all of these free and cheap suggestions, this is still going to add up to quite a bit of money to invest in my business each month." There might be some truth to that.
This is the reason you need to make sure that whatever affordable business tools you choose…
You like using them and they make business life easier,
They have the features and capabilities you actually need,
You create a monthly budget for spending that you monitor,
You have a plan for creating enough income to cover your expenses
👉🏽 RELATED POST: How To Manage Your Money From a Side Hustle

There's no need to pay for all of these affordable business tools for beginners, just the ones you actually need. Choose only the ones that align with your business and marketing plan. Be strategic!
When it's Time to Upgrade Your Business Tools
As your business changes and grows, you will likely find that this will require upgrading your tools. You may end up needing to switch to software that has more robust features or outsources altogether.
Just be careful not to make too many rapid changes at once and be sure that you are doing it for the right reasons. Many of us are strapped for time but that reason alone is not enough to risk spending all of your profits.
Upleveling your tools should most likely come at a point where you are fairly experienced as a business owner, and you doing the task or staying with the same tool is going to cost you profits or customers. A good barometer is to scale your business tools with your business growth.
Examples of Best Times to Level Up to Pro Tools and Services
Say, for instance, your clients or customers find your appointment scheduling tool to be unusable or your customers hate using it. Even though it's not your fault, it would reflect poorly on you and your biz and therefore is a legit reason to change to another tool that might cost a little more.
Another great example would be that your hourly rate for providing services has grown significantly. Let's say you typically charge $80 per hour to perform a service for your clients.
You can pay a VA $25 per hour to take care of scheduling your social media or you can do it yourself. If you do it yourself, you would be losing money because instead of paying the $25 for the VA, you are losing $80 that you could be earning from a paying client.
So in this case, it makes much more sense to outsource your social media.
FREE Start a Blog Challenge
Need help starting your blog? Want me to share all my best tips for new bloggers with you? Sign up for the FREE 7-Day Start a Blog Challenge, with daily video lessons, tech training, and printable workbook.
Let's do a quick review of all the best business tools for beginner bloggers:
I hope this post has helped you realize which investments for beginner bloggers are worth making when you're a newbie.
Share what investments you've made in the early stages of your blog or business career that provided immense value.

What tools for beginner bloggers do you love?
More About Guest Contributor
Natalie Moncada writes over at My Daydream Bookkeeping where she helps new bloggers and coaches manage their finances the right way while building their new business. She loves Harry Potter and snuggling up on Sundays with her family on a rainy Seattle Day.
Last Updated on July 11, 2021
✕
Join the FREE Start a Blog Challenge
+ get weekly tips to help you slay your goals.