Tired of not sleeping and looking for ways to improve your bedroom?
Are you wondering how to finally get a good night's sleep?
Tired of not being able to fall asleep or sleep deeply? A good night's sleep starts with your bedroom! Click here for 5 ways to improve your bedroom for better sleep by @AinsleyLawrenc3. #Sleep #Insomnia
You've had a long day at work. You walk into your home only to be faced with tasks to do around the house.
You may need to clean the bathroom, walk the dog, and make a nutritious meal for the family.
By the time all of this is done, you are ready to fall into your bed for a peaceful night's rest.
Yet, the minute your head hits the pillow, you are wide awake and not sure why. Could it be your bedroom that is keeping you up at night?
Table of Contents:
The Sleep Health Foundation reports that about one in every three people lives with at least mild insomnia. Some people have developed poor sleep habits throughout their lifetime, while others may be living with anxiety or other emotional stress that causes sleep to evade them.
Experts believe that taking sleeping pills isn't the healthiest or most effective way to adequate amounts of rest.
You may need to find the best nighttime routine, engage in cognitive behavioral therapy, or see a sleep specialist if the condition is severe. However, before you take any extreme measures, you should look around your bedroom for things that may be causing your sleep problems. You may not even realize that your bedroom should be set up according to your five senses if you want to catch some quality zzz's.
Before we discuss ways to indulge your senses at night, let's review why sleep is essential and just how to sleep better.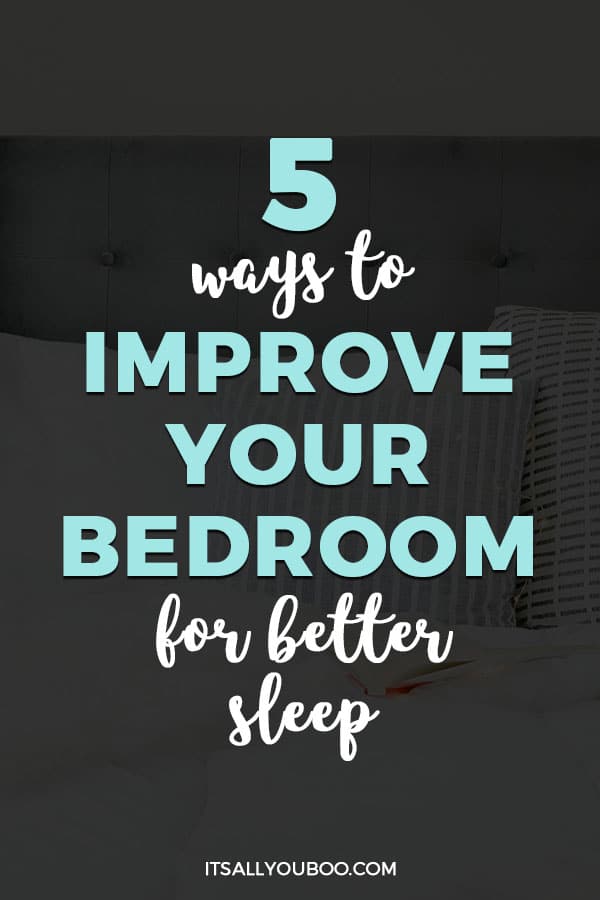 Understanding the Need for Sleep
Your internal "body clock" controls your periods of wakefulness and rest. This natural pattern that repeats itself every 24-hours is known as your circadian rhythm and is controlled by two processes.
First, you simply feel more tired for every hour you're awake. Chemicals in your brain are more active during the day to keep you awake and then decrease and break down while you are sleeping.
The second process that happens is related directly to your circadian rhythm. Your internal body clock is activated by your environment, like how light or dark it is around you. Light stimulates your brain to help you feel more awake, and darkness makes you feel drowsy.
Sleep keeps you healthy. You need rest to be mentally and physically well. Without sleep, you are more susceptible to injuries, accidents, decreased quality of life, and even feelings of burnout.
The number of hours of sleep you get each night is just as important as the quality. Adults over the age of 18 need about 7-8 hours each night. Some people can function on less, but it's debatable if they are performing at their best.
👉🏽 RELATED POST: The Best Nighttime Routine for Adults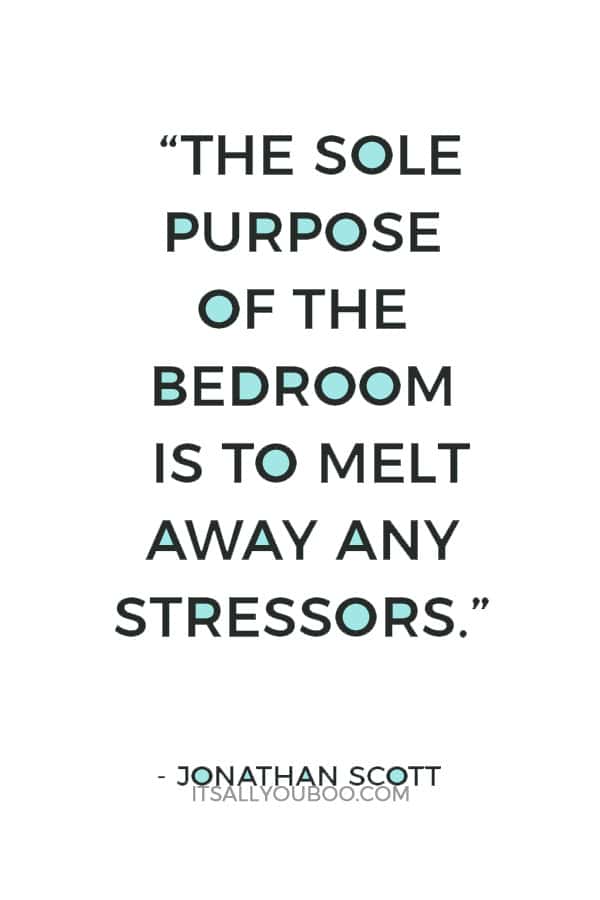 Not getting enough sleep can make you feel drowsy during the day. Your daytime routine, work, school, and social life can suffer when you are walking through the day tired. Sleep deficiency can be evident if you feel like you could fall asleep while sitting and having a conversation or while sitting in traffic for just a few short minutes.
Tapping into your five senses is an essential first step to getting you the rest you need and to feel your best every day.
Improve Your Bedroom with the Five Senses
To set up the importance of the five senses, let's take a trip back to your younger years when you learned about them in school. The five senses are touch, sight, hearing, smell, and taste. Each sense takes in information from the world around you and tells your body what you should be doing at specific times.
Your senses also protect you and tell you when it's safe to do specific tasks. For example, if you are walking down the street and need to cross to the other side, you use your sense of sight to look for cars and your sense of hearing to make sure it's safe to cross.
Sleep is the same. When you lie down at night, your body is collecting data in your bedroom that tells your brain what you should be doing. Sleep happens when your senses can shut down. To do this, you need to have the right information coming in from your environment.
Here are a few things you can do to improve your bedroom to get the rest you need and give your senses the information they need, to know it's time to go to sleep.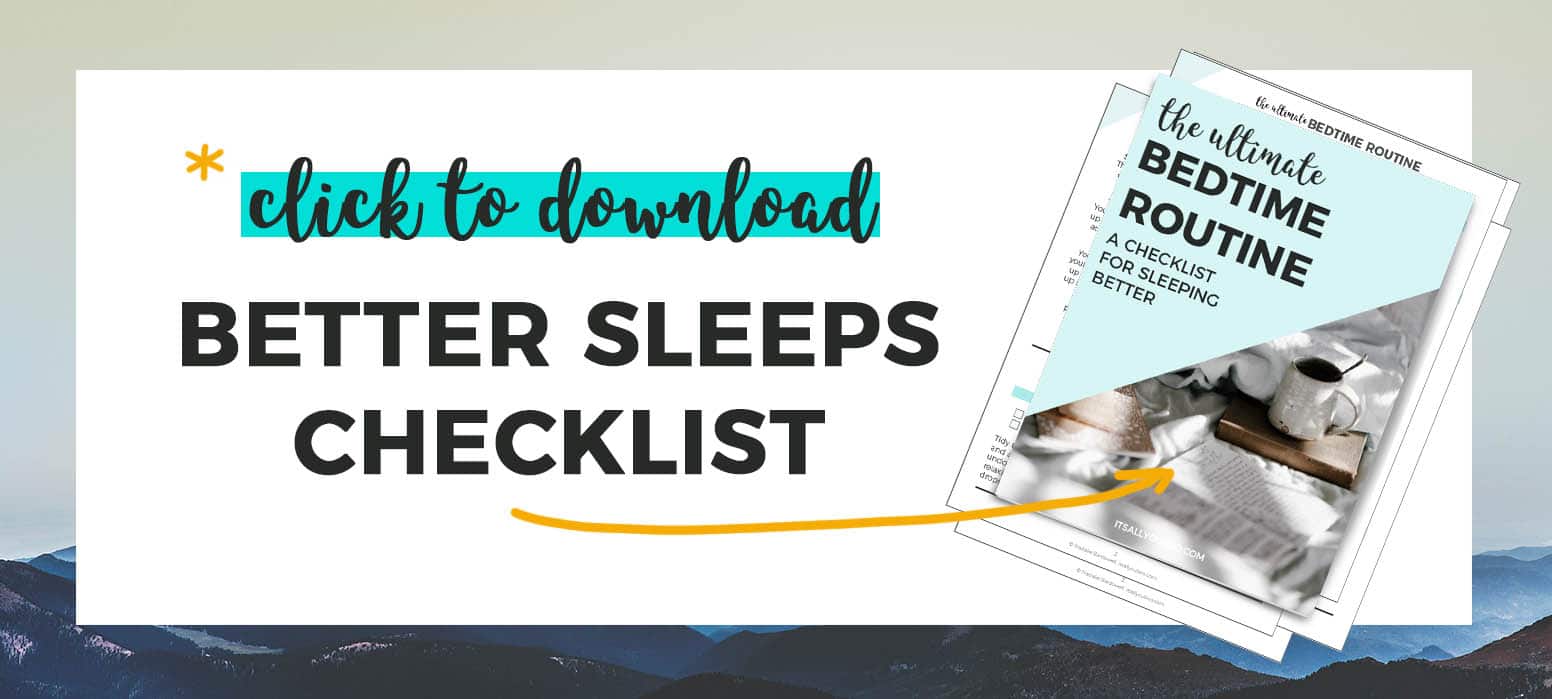 #1.
Sight
Your eyes play a critical role in getting the amount of sleep you need. Of course, once you are asleep, you don't see anything. But, what you see during the hours and minutes leading up to sleep can make a significant difference in the quality of rest you get.
Many of us go to bed each night with the TV on or some sort of device that emits blue light. You may have your phone, laptop, or tablet near your bed. Blue light is a specific wavelength of light that comes from the technology that can harm your sleep by suppressing the release of melatonin. This hormone, which naturally occurs in the body, is critical for getting rest.
What you watch or see just before bed is important too. If you are watching a thriller or scary movie just before bed, you are not giving your brain the cues it needs to know it's time for rest. Sleep is behavioral, which means you need to train your brain when to recognize that it's time for bed.
Don't Sleep with Your Devices
If you want to get better rest, first, remove all devices that emit blue light. Leave your phone somewhere else to charge overnight. Remove the television, computer, and laptop altogether so that your brain recognizes that the bedroom is for sleep, not work or entertainment.
👉🏽 RELATED POST: How to Spend a Mental Health Day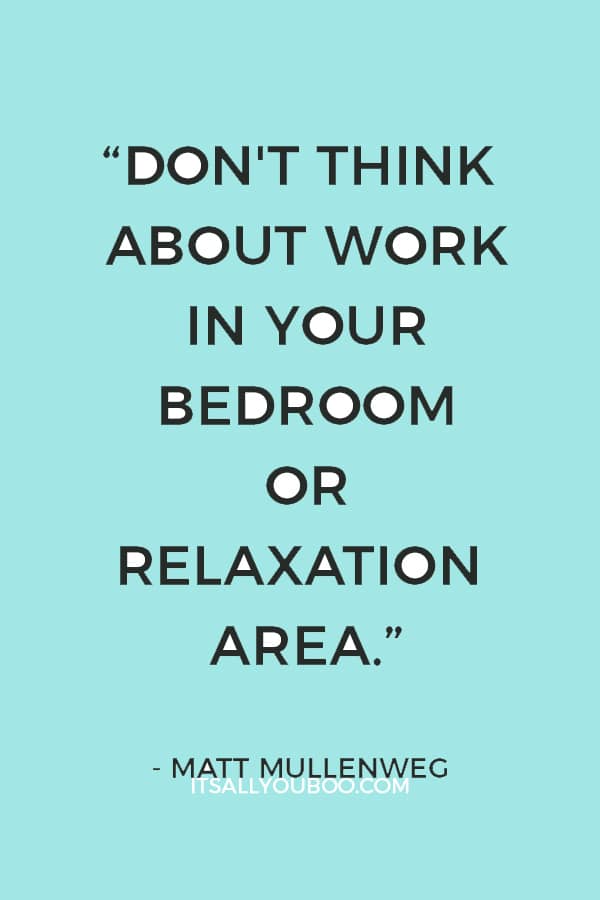 One of the best conditions to sleep in is to turn out all the lights to make it as dark in the room as possible. If you are a third-shift worker who needs to sleep during the day, consider buying blackout blinds or curtains to make the room as dark as possible.
Once your room is dark, engage in guided imagery to help your mind relax. Think about positive images like a beach, a peaceful stream, or another place that is comforting. If you wear glasses or contacts, consider removing them. If you must sleep in contacts, make sure they are approved for nighttime wear to minimize any discomfort that can wake you up at night.
#2.
Hearing
Sleep and hearing have a distinct connection. Sounds inside and outside of your bedroom can affect your sleep. It might be the ticking of a clock in the room or a water tank that needs repairing that makes a rattling or clicking sound in the middle of the night that breaks your sleep cycle. Of course, louder sounds outside, like a wailing siren or noisy neighbors in your apartment complex can be a factor, too. Some noises at night can be fixed quickly, while others can be a bit more challenging.
For many people, there is a fine line between needing silence and having soft background noise to lull you to sleep. It's a good idea to add in some white noise, such as a whir or low humming sound. You might also want to consider pink noise, which is a bit deeper of a tone.
Look for a stand-alone sound machine or a free app that you can download to a device that is covered or placed face down in your room. You can also search for playlists called "sleep sounds" on streaming apps like Spotify or Pandora.
#3.
Taste
What you eat during the day can impact your sleep at night. Too much caffeine or junk food can keep you up and even program your brain to crave these foods. Food cravings can lead to poor sleep and overall weight gain, which increases your risk of sleep problems like sleep apnea.
Drinking alcohol can also keep you up at night. While it may make you feel relaxed and a little drowsy, it can disturb your sleep and make it more likely for you to wake up.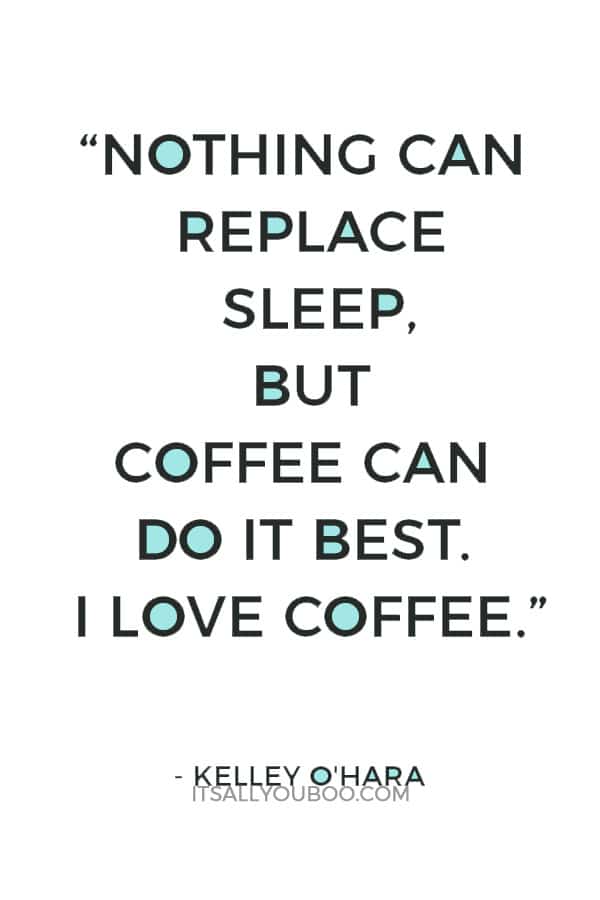 To help you get the best night's rest, be sure to limit alcohol and caffeine close to bedtime. Avoid both of these substances within four hours of the time you head to bed. Some experts believe that a light, healthy snack can minimize midnight cravings for sweets, which can wake you up in the middle of the night and make it difficult to fall back asleep.
Creating healthy sleep habits like eating a snack, brushing your teeth, limiting alcohol and caffeine, and wearing a mouthguard if you grind your teeth at night can help with your sense of taste and quality sleep.
#4.
Touch
Getting into bed at night to be met by sheets that are too hot or too thin can make it difficult to fall asleep. You might also not feel comfortable if you don't have a heavy or weighted blanket. Even the way you have your bedroom furniture arranged can either promote or hinder a quality night's rest.
To get the best sleep, consider researching Feng Shui for your home. Start by placing your bed so that you can see the bedroom door. This can increase your sense of safety and allow you to fully relax. However, you should not have the foot of the bed facing the door, if possible.
You must also make sure that your bedroom is free of clutter which can keep you up at night and distract your ability to rest. Remove all mirrors as they may bounce energy around the room and cause you to worry or feel restless.
#5.
Smell
Have you ever experienced that odd sensation when a fragrance or the smell of baking cookies seems to transfer you back in time? Your sense of smell is powerful and can affect how well you sleep at night. Experts have found that there are a few different scents that can actually improve the quality of your sleep.
If you are looking for ways to fall asleep faster, you may want to consider using massage oils just before bed or getting a diffuser to use with essential oils. A few scents that help you relax include lavender and vanilla.
👉🏽 RELATED POST: How to Pamper Yourself at Home Everyday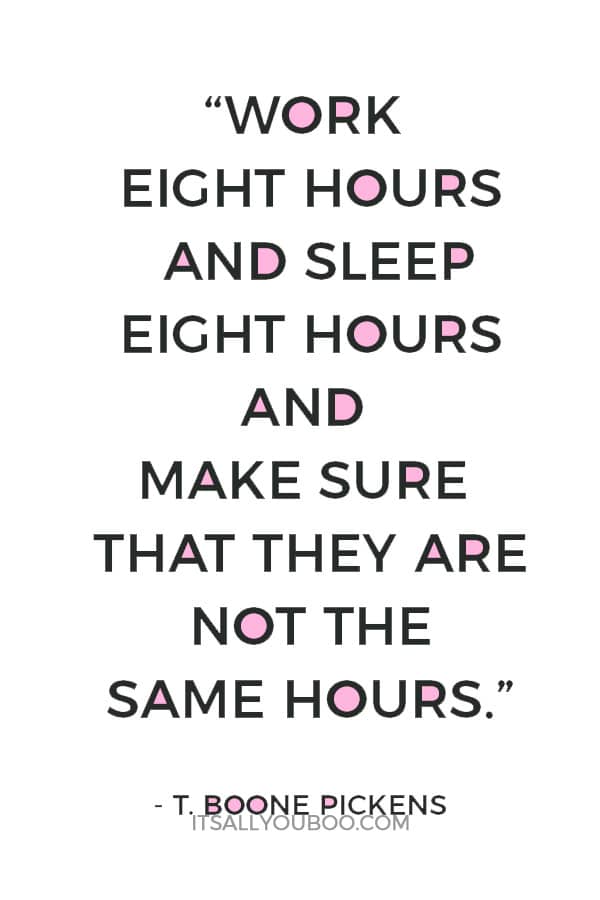 You may also want to purchase a few specific plants to keep in your bedroom to get the natural benefit of their fragrance. Try jasmine to lower your anxiety levels and increase your level of awareness during the day. Snake plants may not give off a strong scent, but they can remove some chemicals from the air that might keep you awake, and it also converts carbon dioxide to oxygen at night, which can increase your quality of sleep.
Getting the Rest You Need at Night
Sleep is critical to overall health and wellness. Getting adequate rest at night can increase your productivity during the day, decrease your risk of gaining weight, and reduce your risk of being involved in a car accident.
Get The Ultimate Bedtime Routine
Ready to improve your bedroom for a better night's sleep? To silence your senses so you can sleep deeply night?
Sign up below to get your FREE bedtime checklist for better night's sleep, with simple ideas to help you sleep better tonight.
Not getting enough rest can be a vicious cycle that can leave you wondering if you will ever good a solid night's rest again.
If sleep is avoiding you, look around your bedroom and use these strategies to improve your sleep before you try sleeping pills or other medical treatments.

How can you improve your bedroom to sleep better?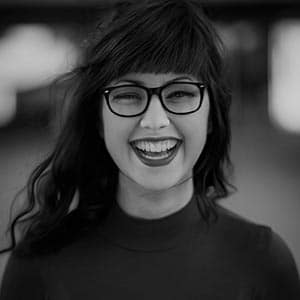 More About Guest Contributor
Ainsley Lawrence is a writer who loves to talk about good health, a balanced life, and better living through technology. She is frequently lost in a mystery podcast or on the hunt for the best mac n cheese in town.
Last Updated on July 12, 2021
✕
Sleep Better - Get the Checklist!
+ get weekly tips to help you slay your goals.