Wish you could sleep better at night?
Tired of fighting to be more productive every day?
How'd you sleep last night? Are you struggling to wake up every morning? What about going to be at night?
Do you wish for once you could just wake up refreshed and ready to conquer your to-do list?
Ya know, without ten alarms, loud dance music, your morning java, wasting hours on social cuss you're not feeling like it, starving for an ounce of productivity?
*Insert my guilty face here.* Or maybe that's just me?
Part of me wonders if I'm a night owl, aka NOT a morning or waking up in general person, because I have bad sleeping habits. It takes me a good few hours every day to get going and hit my productivity stride.
But then again, even the most inspired and motivated person hits bouts of productivity drought, where things just start to go off the rails and by off the rails I mean your streetcar named desire is face down in a ditch with the hazards flashing "I need more sleep."
Or maybe, you're sacrificing sleep in the name of being more productive and achieving your goals. But at what cost to tomorrow's productivity? It's a dangerous spiral, and before you know it you're not sleeping at all and falling apart a little bit more each day until there's no one left.
It's time to get a good night's rest, with 7 quick ways to sleep better tonight.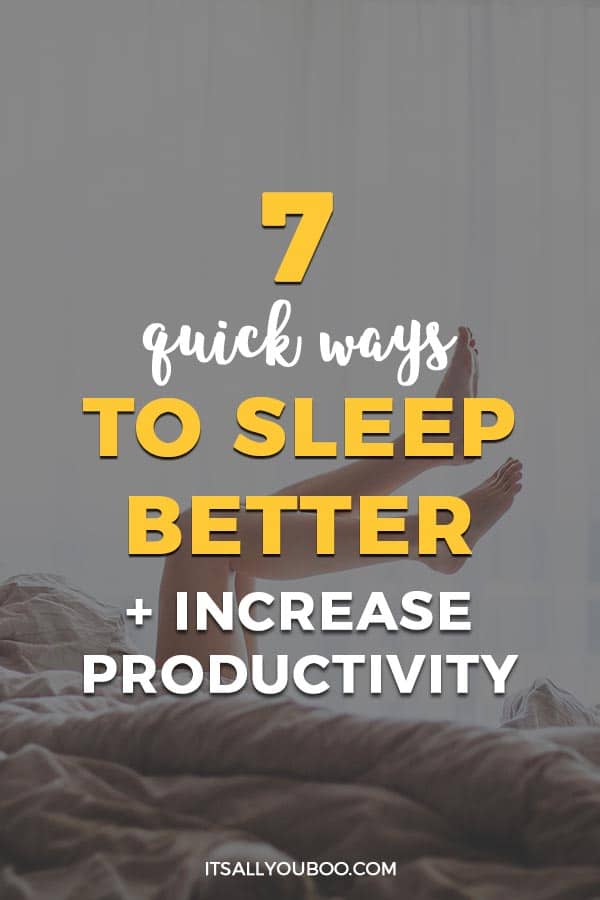 Lack of Sleep Side Effects
There's no doubt that as an adult we miss the part of childhood that involved sleeping. But now all we can do is just pray to get some sweet, deep sleep for ourselves.
Most of us are guilty of waking up and working at odd hours or just being in binge-work mode. This sleep deprivation causes quick exhaustion and a terrible sleeping pattern.
To scare you, even more, science agrees that sleeping less than 7 hours can cause you to gain weight, induce depression, irritability, high blood pressure and several other low blows to your immune system.
Stop burning the midnight oil and create your own scared night time routine.
7 Quick Ways to Sleep Better Tonight
Well here are a few tips which will help you sleep better and amazingly also increase productivity too. Getting good sleep doesn't mean you're getting less done, but the opposite is true in fact. You need a good night's rest to consistently get more done.
#1.

Create a Sleep Space
Yup, you're tired. You get home and decide to just leave everything, hop onto the bed and just pass out.
You don't care if you have a messy bed or if the lights are on, you just need your sleep.
Maybe you even pass out on the sofa, taking a post-work day nap. You're sleeping and the TV is watching you. You just can't help it.
👉🏽 RELATED POST: 5 Ways to Improve Your Bedroom for Better Sleep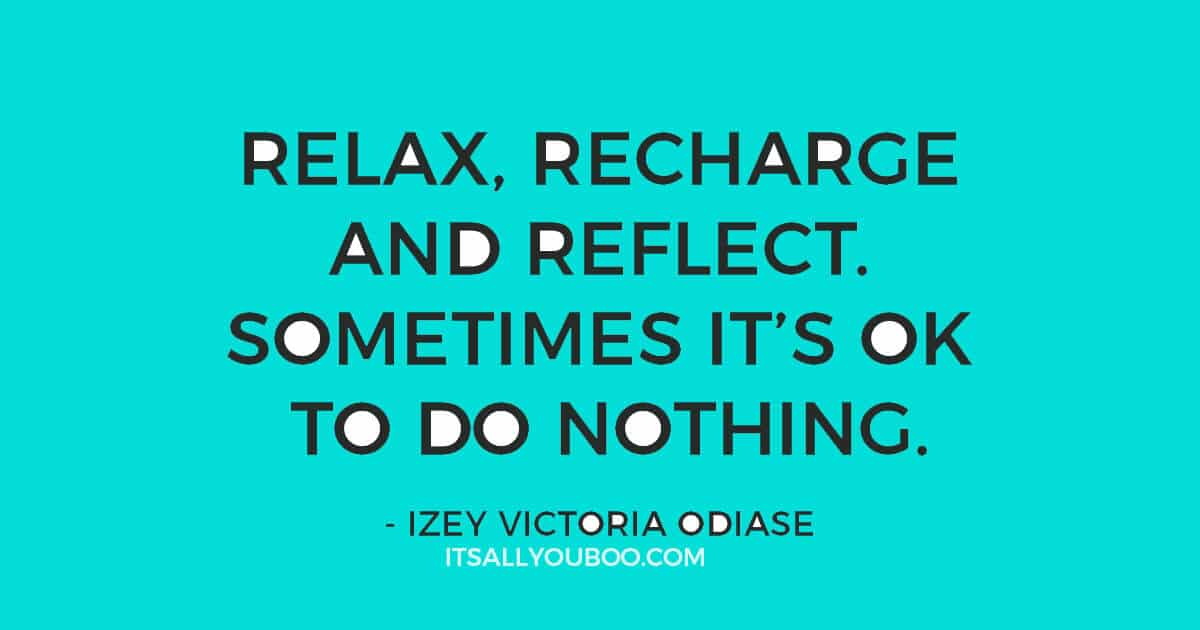 Well, in this episode, this is the first step towards sleep-suicide. Better sleep requires a better environment. You need to be comfortable and create such an environment that sends signals to your brain that "it's time to rest."
And not on your living room sofa either, in your bedroom at the end of the day. The problem is that when you get poor quality sleep the night before, you end up taking naps to boost your energy. This can sabotage your ability to get a sound night's sleep the following night. You can get caught in a cycle of "not enough" sleep.

Turn off all your devices and light sources and give yourself a break from all the things which you see or do in the daytime. Create a whole different environment so that your brain registers that you're in the "comfort zone" and not the "work zone."
#2.

Get Comfortable



To get a good night's sleep, you need to be comfortable.
In order to be comfortable, you need to invest in great bedding that gives you a comfortable sleep. A comfortable bed and a good quality mattress with feather-soft cushions will seduce you after a long tiring day at the office.
For instance, have you ever noticed why we tend to sleep better in the winter? That's because of the extra layer of comfort in the form of quilts and blankets. It's a lot easier to fall asleep soundly when you're all cozy and bundled in blankets.
Similarly, you should work hard and get yourself the perfect mattress, pillows, and bedding so that you can at least rest better, all year round. (Or crank the AC and pull out those winter blankets).
#3.
Limit Your Drinking
The concoction of good sleep does not include alcohol or caffeine – not after the 7 pm mark at least. Now no one can really give up on caffeine or alcohol-based beverages entirely, but you can stop consuming them in the evening.
The logic behind this consumption is simple: your system needs to avoid any stimulants that might keep it buzzing. This is the same reason that most scientists suggest to avoid nicotine, caffeine and heavy snacking especially during night time. And in all honesty, avoiding them does help you sleep better.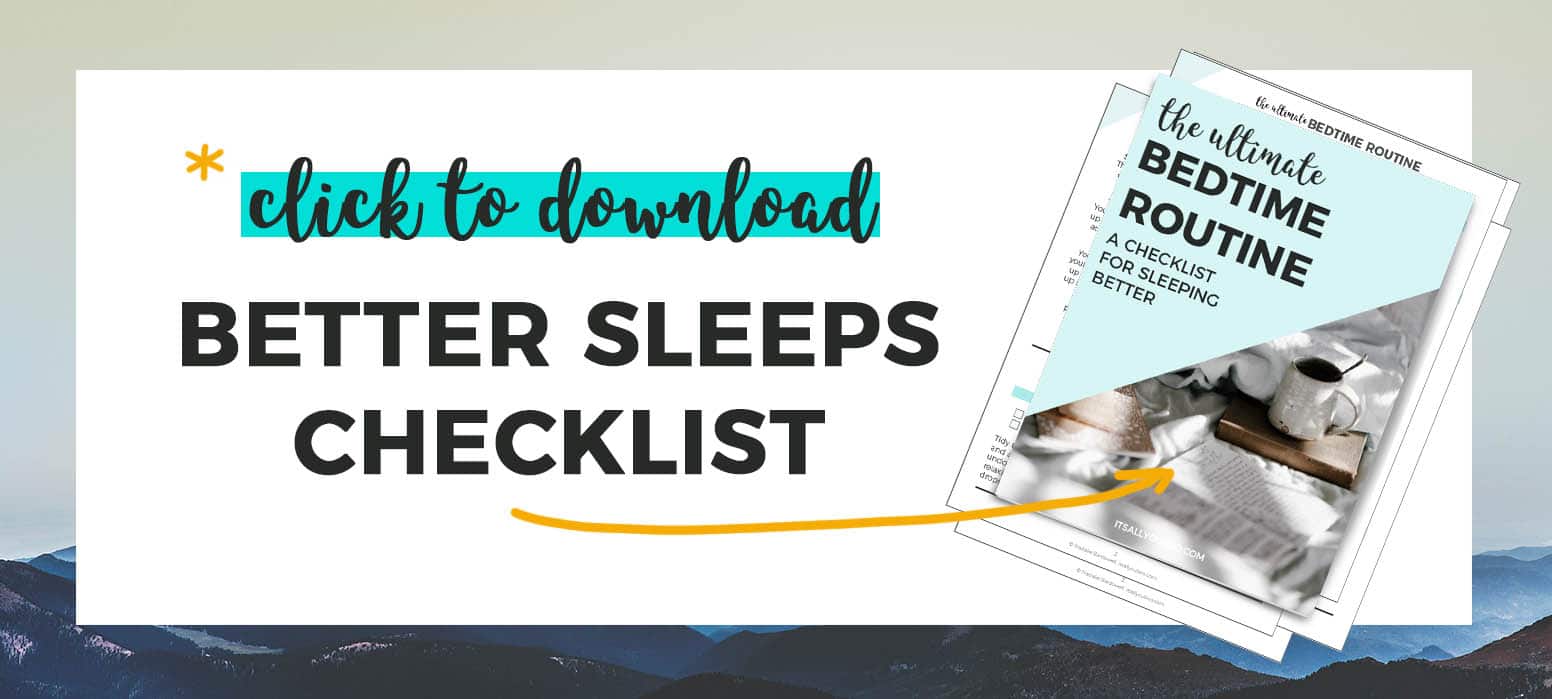 #4. Get Up and Exercise
If you have been struggling to sleep peacefully, try exercising in the evening.
It doesn't necessarily mean that you start training in hopes of sweet dreams, but all this body exertion will release happy hormones in the body that will cause your body to not only feel great but function even better.
It doesn't have to be an intense workout either, there are plenty of relaxing exercises like Tai Chi, Yoga, and Qigong meditation.
Plus, with exercise, you will be able to develop a proper schedule for the day that will help you in your disrupted sleep patterns.
👉🏽RELATED POST: 6 Healthy Lifestyle Excuses You Need To Stop Making
#5. Stop Trying to "Catch Up"
If you have been sleeping in on your weekends in hopes of "catching up" on lost sleep, then you are causing more harm than good.
What basically happens here is that our bodies are able to recognize patterns and adapt them readily. If you decide to catch up, you are giving your body a completely new pattern to work on, disturbing its natural course. This just causes you to be even lazier and hit creative blocks.
Ever wondered why the weekend makes you slower and less productive? Well, now you know.

👉🏽RELATED POST: 12 Morning Routine Habits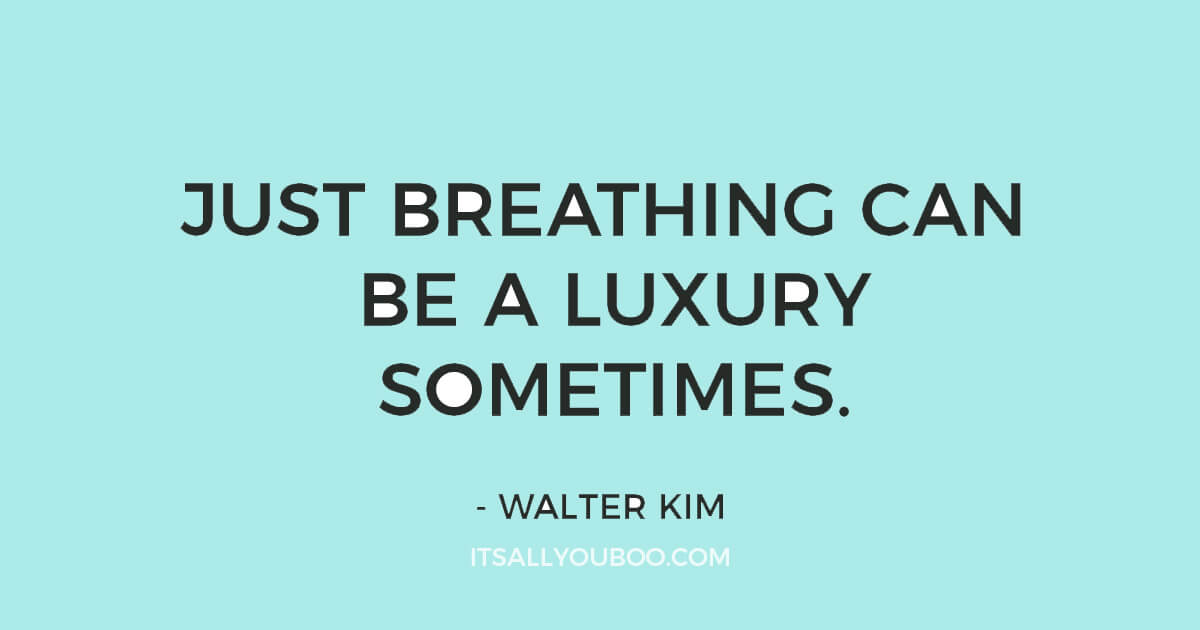 #6. No More Hitting Snooze
Even if you are sleeping 3 hours or 8 hours, do not snooze your alarms. These extra 5-10 minutes of sleep are not worth it.
Let's put it this way, your body goes through several temperature changes during your entire sleep cycle. When it is near its end, the body's temperature starts to rise and you naturally wake up. This natural wake sequence gets disturbed every time you hit the snooze button.
When you are in deep sleep your body is at a lower temperature and when the alarm goes off you wake up and that sends a signal to the brain to start warming up. But before your body can actually warm-up, you snooze it away.
This sends the body into sleep mode and just as it is about to take the perfect dip, BOOM! The alarm goes off again. Now your mind and body are confused to a whole new level. So the longer you snooze, the more you confuse your mind and the more zombie-like morning you are bound to have.
👉🏽 RELATED POST: How to feel More energized when you're tired
#7. Don't Force Yourself

If you're in bed and can't seem to sleep, do not force yourself.
The better way to handle this sleeplessness is to leave your bed and do something else. By diverting your mind or just relaxing, you can actually fall asleep faster.
Plus never keep a time check on yourself. The more you calculate your sleeping hours, the more anxious you are going to spend the rest of your night. This is why it is important to not panic when it comes to sleeping right.
In fact, your mind works well under the placebo effect, which means you can actually convince your mind that you are well-rested and have slept well!
Get the Ultimate Bedtime Routine Checklist
Ready to have better sleeps starting tonight? Sign up below to get your printable Bedtime Routine Checklist, with even more ways to sleep better.
Lastly, with a little bit of self-control and focus, you can not only sleep better but can be more productive, even after a bad night.
Improved sleep patterns will definitely give you sufficient strength to knock the next day out.
Plus you're human, not a robot. A lot of people think of sleep as a luxury but that's not true. The quality and quantity of your sleep directly impact your cognitive ability and productivity.
As odd as it might seem to you, getting good sleep is one of the top productivity tips and tricks!
You need better sleep for better results.
Happy Sleeping!
Do you wish for once you could just wake up refreshed and ready to slay? Tired of being tired? Here's how to sleep better tonight and increase your productivity. #Sleep #Insomnia #Productivity #LifeHack

What's the best way to sleep better at night?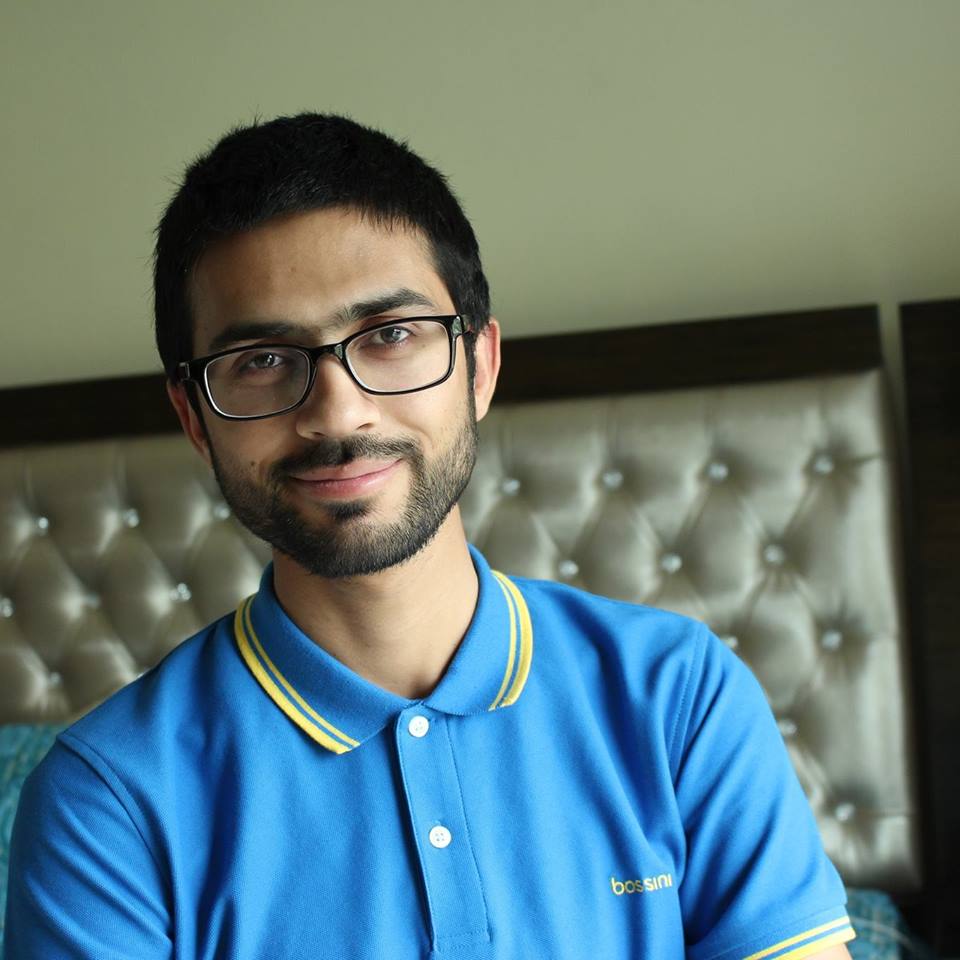 More About Guest Contributor
Aqib Nazir is Stay at Home Dad, IT Consultant and Blogger. He loves writing about digital marketing, sleep, productivity, and growth hacking. His work has been featured on some famous publication including Business.com, The Huffington Post, and Tweak Your Biz.
Last Updated on July 11, 2021
✕
Sleep Better - Get the Checklist!
+ get weekly tips to help you slay your goals.