Do you want to know how to get your dream job?
Tired of wondering, if and how to get your dream career?
Stop dreaming and start making it happen already.
Most folks make up excuses why they cannot get their dream jobs and put it off to 'someday.'
You might lie to yourself that you're too busy, too young or old, or you don't have enough time.
However, in reality, you can start working on your vision as soon as you put your mind to it!
Dream Job Definition
What is my dream job? What is the simplest dream job definition?
Remember, when you were younger, you wished to work in a specific field or company?
That is exactly what it is — a job you are passionate about, and nobody has to push you to perform your duties.
For you today, this could be that job you've always seen yourself having, the job that will make you feel successful and fulfilled in your career. It may even be a job you see someone else has, and you wish was yours.
That's your dream job!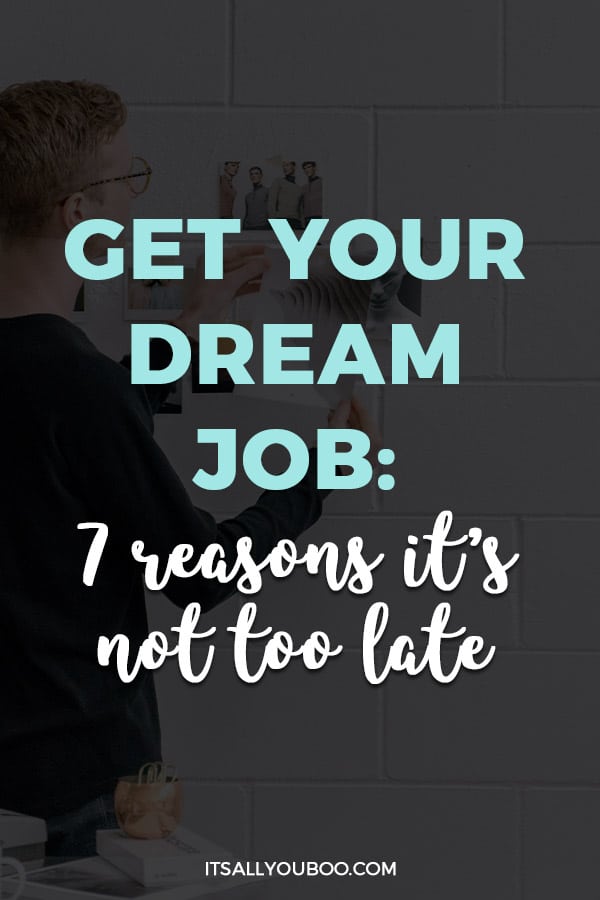 How Can I Get the Dream Job?
Landing your dream job might be challenging if you don't know where to start. This can be more difficult when you need it immediately.
Since you already know what your dream job is, try concentrating on your ideas and personal values. These will allow you to identify what you are most passionate about as to your dream job.
How to Get Your Dream Job With No Experience?
Your dream job is something you're passionate about.
What are the different tips on how to find your dream job with no experience? Most job vacancies advertisements prefer people with several years of expertise. So, how do you get that job you've admired for so long?
👉🏽 RELATED POST: How to Start Fighting for Your Dreams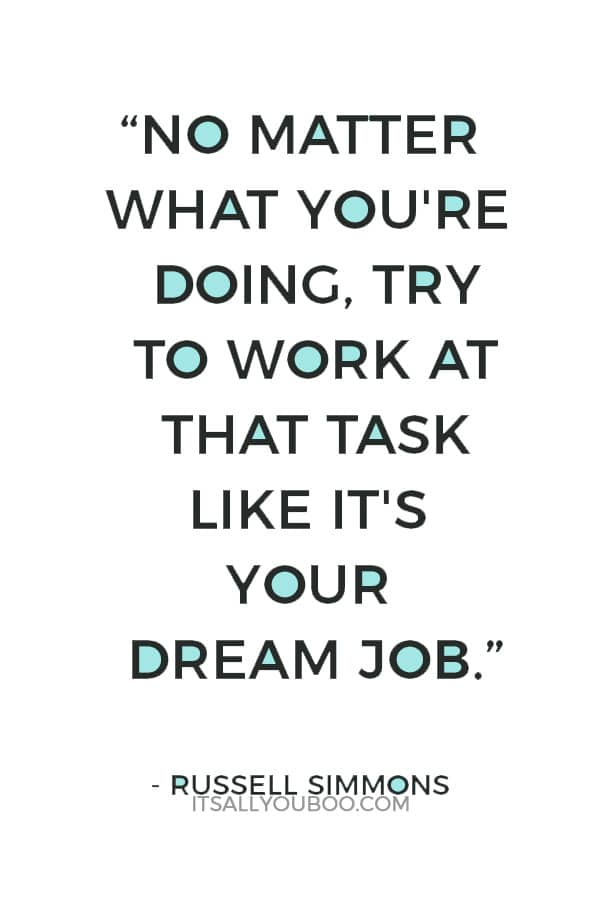 The first step is to set goals; know what you want to achieve. Without goals, there is no way to get there. Although experience is an excellent asset while hunting for a job, it's not the only important thing. Having specific skills can be an advantage, but flexible abilities can also come in handy when getting your dream job.
You can also land your dream job without experience through networking. If someone vouches for you, it'll become easier to get the job compared to taking the long process of applying and waiting for HR's call.
Remember, in the real world, it's not what you know, it's who you know that counts.
How to Get Your Dream Job in 30 Days?
#1. Update Your Resume
The first thing you should do is updating your resume. Check whether it contains irrelevant details and remove them. Add valid information like educational qualifications, responsibilities in your current job, and new skills.
👉🏽  RELATED POST: Signs You Need to Hire Your First Employee
#2. Create an Online Presence
To create your online visibility, upload the resume on popular job platforms, where employers are likely to notice you. Try LinkedIn and create or update your profile. This is the largest platform used by job seekers, which can also help you in getting your dream job.
You can check social media platforms such as Twitter, where many employers post job openings as well.
#3. Practice Interview Questions
Landing your dream job might not be easy because you have to be interviewed. This might make you nervous because you don't want to mess it up.
Preparation familiarizes you with the questions and eliminates anxiety. Learn more about the industry because these are kinds of questions you expect. Being informed shows the employer that you're interested in the position; for instance, researching about juicing without a juicer, if you have an interview with a company that specializes in this.
👉🏽 RELATED POST: What Do I do If I hate My job?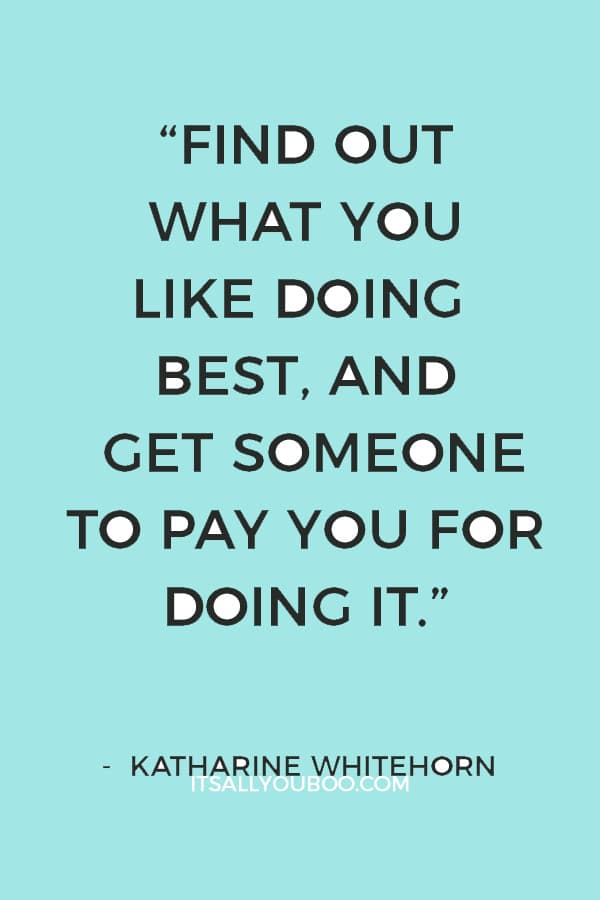 #4. Follow Up After Interview
Most interviews end with the employer promising to call to let you know about the outcome. However, this rarely happens if you did not score the job. The best thing to do is to follow up. Send an email or call to show your interest.
Your communication ought to be courteous and straightforward, and don't forget to thank them for their time. This is because you are focusing on getting your dream job.
Why It's Not Too Late to Get Your Dream Job
It's never too late to follow your heart!
You've dreamt and waited for so long; now it is the time to pursue your dream job. You might think you are too old or young, lacking skills or confidence, etc. However, the following reasons will show why it's never late:
👉🏽 RELATED POST: Should I follow my dreams or be realistic?
#1.
It's All in Your Mind
Most people know their strengths and weaknesses. You mostly think about your limits and how they stand between you and your dream job. However, these are always in your mind; the reality is different. These negative ideas are fueled by others or your past.
Think positively and focus on getting your dream job. Most times, people project their insecurities and fears on others. Focus on your strengths, no matter how small they are; it will help you overcome a lot of obstacles.
You might have tried in the past and failed, but don't let this deter or disappoint you. It should be a stepping stone for you. Remember, most situations are only temporary. People who make it did not get it in their first attempt.
👉🏽 RELATED POST: How to Fake it Until You Make It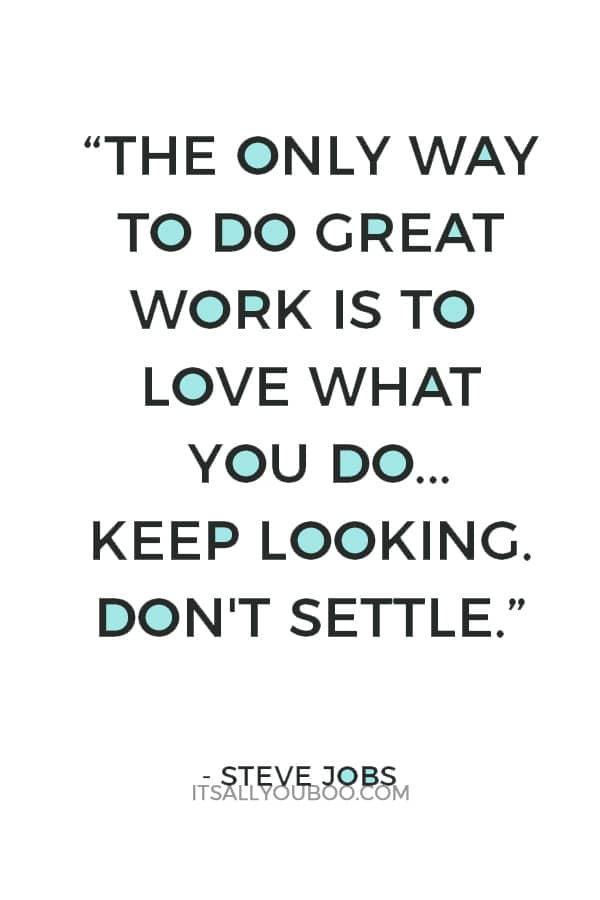 Staying positive means learning in every case, whether good or bad. Learn to check your negative thoughts and dispel them. You must stop the negative self-talk!
If you face any disappointments, look on the brighter side. If you want to learn how to get your dream job by the law of attraction, you have to embrace the good and not dwell on the negative. Don't let your emotions misguide you out of getting your dream job.
#2.
One Step at a Time
Most people abandon their dreams because they seem so huge. You might get frustrated when things don't work out quickly. You can look at it that way and give up, or you can perceive getting your dream job as a series of steps.
It's never too late to get your dream job if you focus on accomplishing simple things that get you closer to it. You might think that small steps don't matter; however, you will be surprised by an extraordinary outcome.
#3.
Use the Law of Attraction
The law of attraction helps us to manifest the desires of our hearts regardless of our age. The law of attraction uses the mind to manifest our thoughts into reality. This means that what you think about becomes real.
The law of attraction remains a mystery to most people, and very few have an idea of the impacts it has on their lives. You might be using it unknowingly. What you send to the universe is what you receive.
Many people are not aware of their potential on how to get a dream job by the law of attraction. If you leave your thoughts unchecked, you are likely to attract unwanted events. This law can help you in getting your dream job.
👉🏽 RELATED POST:  How to Create a Vision Board that Works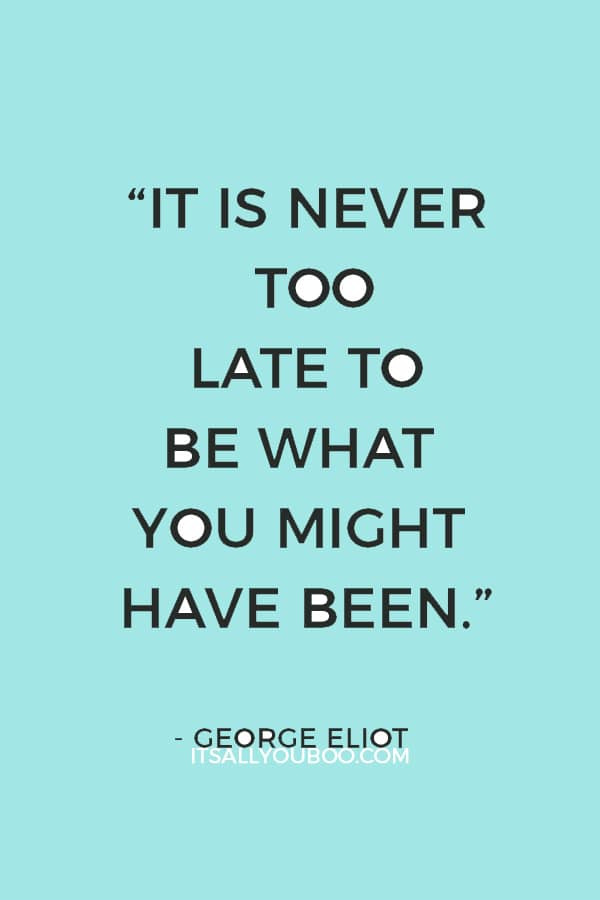 The best way is to visualize yourself already in that position. This is as simple as picturing yourself achieving your dreams and goals.
Find a quiet place with no distractions, close your eyes, and breathe slowly.
Develop a clear mental image of you getting your dream job.
Start with the environment and then the reactions of your close friends and family.
Try this with positive thoughts every day.
You can also practice affirmations, which work like positive visualization. You can say them out loud, write them down, or stick them on your fridge. It doesn't matter how you utilize your affirmation, but ensure that they are related to your goals.
#4.
Have No Regrets
Many people live and die with regrets because they did not pursue what they wanted. You are most likely to rue for not taking a shot at getting your dream job at all than trying and failing. The idea that you did not find your real purpose or that you stayed at a draining job is very tormenting.
The best way on how to get your dream job with no experience is not to follow other people. Focus on your dreams, not your friends' or parents.' Follow your dreams and mute the negativity to avoid regrets later in life.
Also, following your dreams means that you will do something you are passionate about. This means increased productivity and a better life. You don't have to listen to motivational speakers for inspiration to work.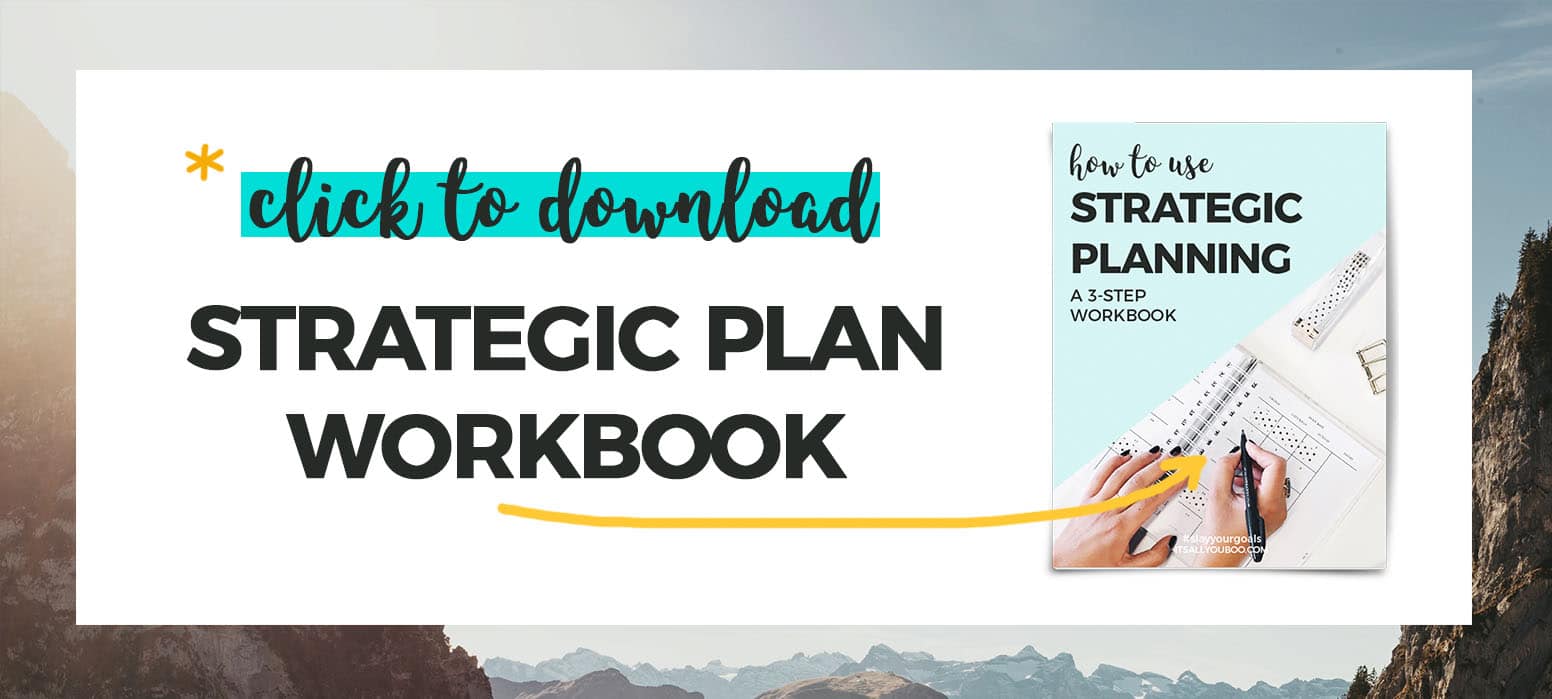 #5.
It Builds Your Legacy
We all want to be remembered for something. There is no better way than leaving a rich legacy of your hard work. Most people don't fear to leave this world; they are afraid of being forgotten.
The first thing to do is decide what kind of legacy you want to leave behind. Don't postpone what you can do today to get closer to getting your dream job. Some people live as if they have unlimited time. The truth is nobody knows what life prepares for them. However, it would be a waste to have a dream and not follow it.
It is easy to leave a powerful legacy if you focus on doing your best. It is not easy to do everything right; however, you can change the world by making small moves.
#6.
Understanding Patience
Most people give up without even trying while others throw in the towel after a few attempts. Landing your dream job might not be easy; that is why you ought to practice patience. You have to learn to wait and take disappointments and delays positively.
The ability to control your emotions, especially when nothing is going right, helps you to think rationally and to avoid rash decisions. For instance, if you don't get that job after the first attempt, you must be patient.
👉🏽 RELATED POST: Quotes About Making Dreams Come True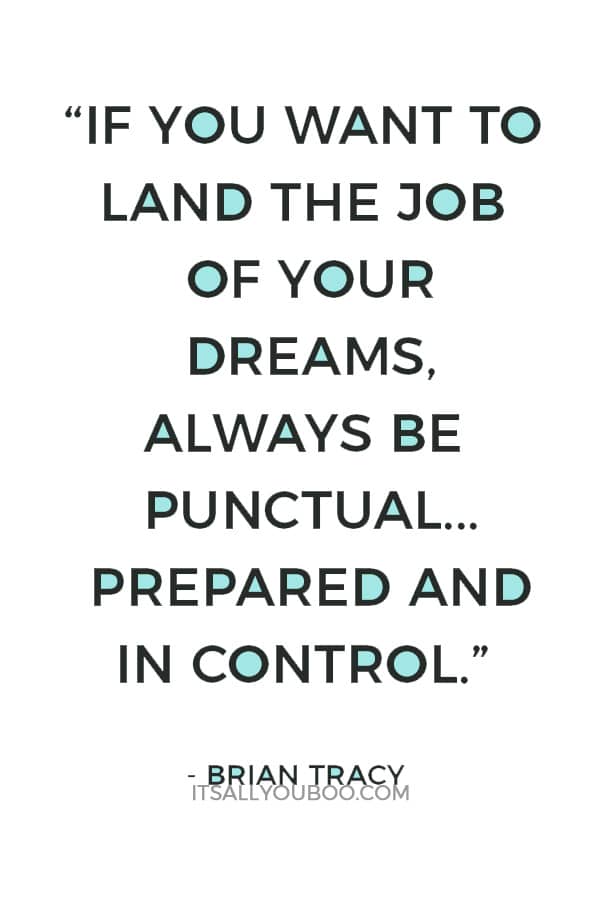 You are also able to think critically, constructively, creatively, and analytically. This helps you to solve your problems with a clear mind and motivates you to push harder. You can plan, and you already know what to expect.
#7.
For Your Happiness
Did you know your career can determine your level of happiness? Staying at a hated job can destroy your work and social life. You don't want to be one of those people working in a toxic workplace, wishing and hoping they can quit their job.
This is why you need to move forward every day towards your dream job. Think about how much happier you'll be if you're spending your days in pursuit of what you love and eventually doing what you love in your dream job.
Start fighting for your dream job today!
Start Pursuing Your Dream Job Today
It is never too late to get your dream job! There are so many success stories of bloomers following their dreams at all ages.
Make a plan, get started and land your dream job!
Printable Strategic Planning Workbook
Do you need a plan to help you land your dream job? Get the Printable Strategic Planning Workbook, and create a step-by-step plan to help you successfully land your dream job.
There are no age limitations when it comes to pursuing your dream job. Think about leaving no legacy or losing the possibility to achieve something better while you're hesitating to act.
No matter your age, it's never too late to get your dream job. Here's an inspirational story about becoming a race car driver at 57.
The good thing is you can start and your dream career today.
Tired of working a job you hate? Stop wasting time and start finding your dream job. Here's how to get your dream job, even without experience. It's never too late! #Entrepreneur #DreamJob #Work #Career #CareerGoals

How will you get your dream job?

More About Guest Contributor
Elizabeth Barlettah is a dedicated writer for My Kitchen Advisor. She also writes motivational articles to help her readers overcome various situations. Her commitment to helping people live better lives has seen her speaking at workshops and universities. When not writing, she is usually busy watching documentaries or hiking.
Last Updated on December 10, 2021
✕
Start Strategic Planning!
+ get weekly tips to help you slay your goals.