How do you find happiness in nature and green spaces? Ready to spend more time outside and learn how nature makes you feel happier?
In a time when the cities are becoming bigger and bigger, you would think that the advance in technology would make us feel secure and relaxed. However, according to studies, people are feeling more stressed now than they did 30 years ago.
And where there is stress, people are feeling anxious or simply down. With that in mind, when the agitation of the city is too overwhelming, there is one thing that people seem to enjoy: finding happiness in nature.
Nature improves people's physical wellbeing, which is why we need to make the most out of our time. Simply put, spending times in natural environments create positive emotions like happiness.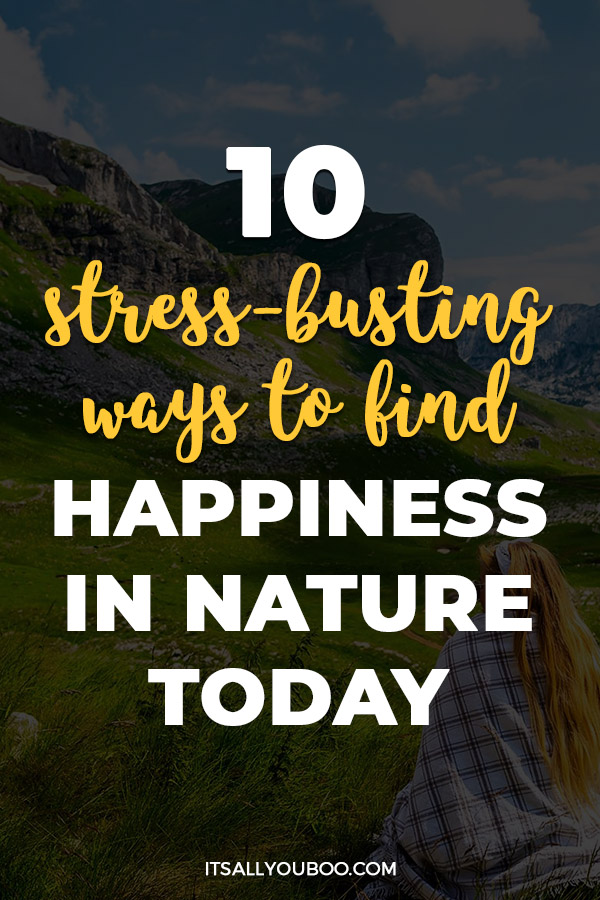 Why Do We Enjoy Nature?
When we are in nature, we receive a boost of energy – like recharging our batteries. Nowadays, everyone is living in hectic cities or living on a particular schedule. Cars going by fast make our pace increase as well, gray cement buildings make us gloomy, and the noise stresses us out.
Take planes, horns, and sirens, for instance – like the ones you'd hear on an ambulance or a police car. You hear them all the time, likely every few minutes, depending on where you live. And as common as these sounds might be, a scientific study found that they can also be very bad for the heart.
You may not have any health issues, and the sirens may not be coming for you either. However, when you hear them, you automatically associate them with something bad. Your body automatically enters fight or flight mode, even though you technically have no good reason for it.
Once you go into nature, the noises come to a stop. Time itself seems to stop. All you hear are the sounds of nature, which instantly help your mind relax. The study participants were able to switch off after hearing sounds in nature. The winds shuffling the leaves, the birds in the trees, the sounds of water flowing – all of these can help change your state of mind, which is why you seem to find happiness in nature and enjoy it so much.
👉🏽  RELATED POST: How To Be Happy With Where You Are In Life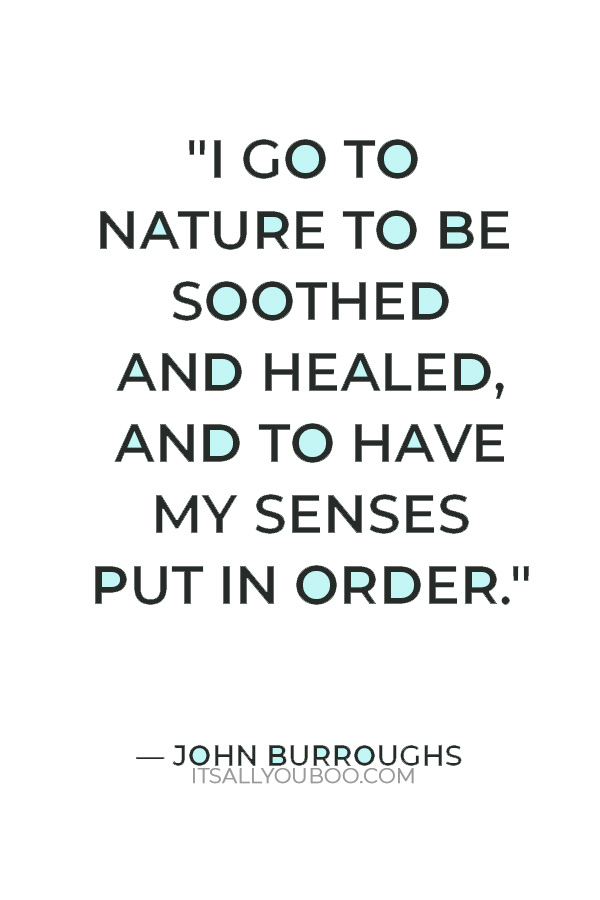 The Science Connecting Nature and Happiness
Nature helps connect you to the natural world outside of the city, taking you away from artificial light and reducing anxiety and stress. Nature and happiness research states the same. Your body automatically reacts to it, because in the end, it's part of your roots.
In the '80s, Dr. Edward O. Wilson coined the term "biophilia." According to the biophilia hypothesis, humans have an innate tendency to seek a connection with nature. We feel the urge to connect with other forms of life, and they may not necessarily be human.
Think about how happy you are to pet a cat, to listen to the birds sing, or to stop to smell the roses. All of these are natural life forms that you are drawn to. You love them because you evolved from them, and you feel that connection deep within your soul.
How Can Nature Make You Happy?
The importance of nature in our life is bigger than we often give it credit. And the best part of this is that it doesn't only make us happy on one front – it covers multiple areas. Here is how nature affects the brain of those embracing it.
👉🏽  RELATED POST: How to Be Happy Alone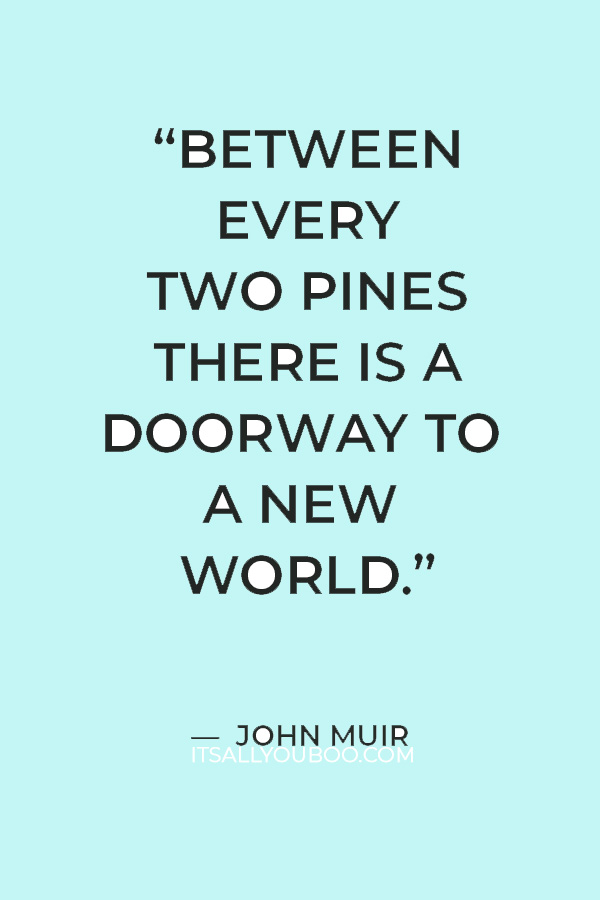 #1.

It Decreases Your Stress Levels
Studies show that a simple walk in the forest can improve the functioning of your cardiovascular system. Compared to someone taking a stroll through the urban cities, someone that takes a walk through the forest will have a lower heart rate – which is often associated with lower stress and anxiety levels.
#2.

It Improves Your Mood
Studies show that taking a break in nature now and again can increase your production of serotonin and dopamine – two substances in your body that are responsible for your "feel good" responses. As you expose yourself to sunlight and the tranquility of nature, your mood will also improve.
Another international journal mentions that longer experiences in natural spaces were linked to a lower likelihood of depression and high blood pressure. Also, the results depend on the length of exposure in nature.
#3.

It Increases Fatigue and the Ability to Pay Attention
Living in a technology-clad city, you'll find that despite the numerous opportunities to do things, you can't pay attention to what is around you. In fact, the fast pace and multiple objects that request your attention are causing attention fatigue. By going into nature, attention fatigue decreases, allowing you to feel more creative.
👉🏽  RELATED POST:  12 Secrets To Always Being Happy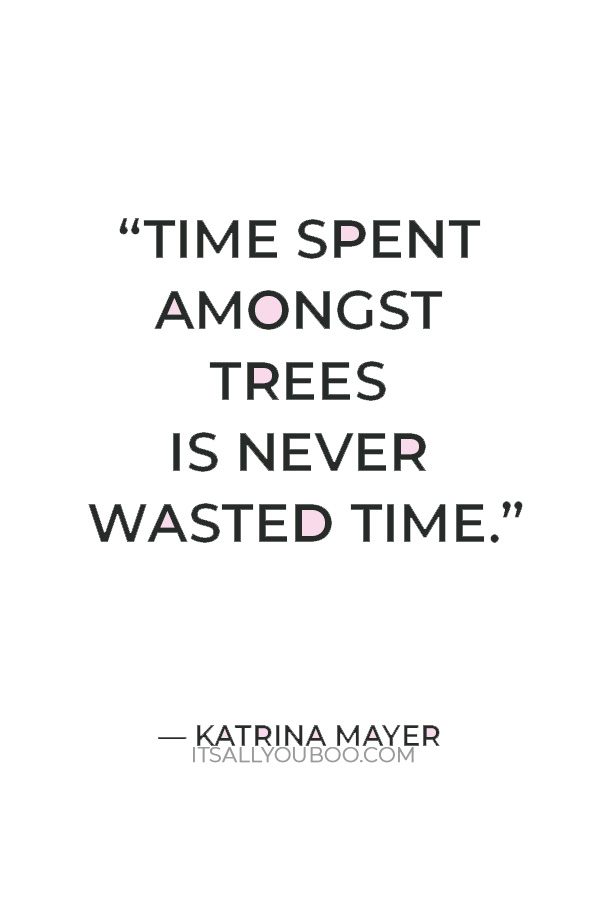 Best Ways to Find Happiness in Nature
Despite the agitated state of the world, there are countless ways for you to find happiness in nature. Here are the most common options:
#1.

Go Listen to the Birds
Nature has a way of relaxing you. Even studies suggest that people who listen to birds have a more positive outlook on life. This result can be achieved by simply sitting at the window and listening to the song of birds – so, imagine what going smack in the middle of a forest can do for you.
To find happiness in nature this way, you might want to take a stroll through the forest and listen to the birds. Some cities even have big parks that seem like forests themselves – but if it's crowded or if you still hear the cars around, then it might not have the same effect. Birds are very often living in higher numbers in the forest, so that's where you'll want to go.
#2.

Go Camping
You may have a home full of planters and you may have your own backyard that brings you closer to nature. However, if that doesn't seem to tickle your love for nature enough, then you might want to consider going deeper – and by this, we mean camping.
Bear in mind that if you want to try camping, then you'll need to figure out what kind of nature works best for you. The season is very important as well. For example, if you don't do well in the heat, you may want to avoid camping on the hottest days of the summer. Similarly, if you get cold very fast, you might want to stick to camping in warmer climates.
Camping facilities are a great way to start, so you might want to book ahead of time. An organized campsite will have toilets, showers, and security around you as well. This is a better alternative for you if it's your first time camping or you want to have a basic level of comfort.
Bear in mind that to fully enjoy your camping experience, you need to have all the right equipment on you. This includes a good tent, an air mattress or a good sleeping pad, a sleeping bag that can handle the lowest temperatures of the night, tables, a walkstool, and other pieces of equipment you might find useful.
👉🏽  RELATED POST: Becoming an Outdoor Person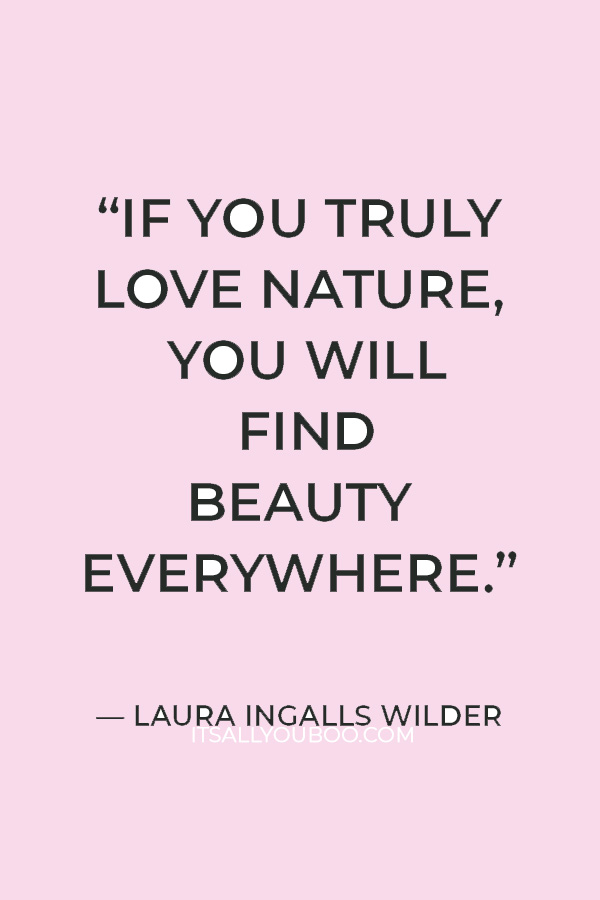 #3.

Consider Overlanding
The best part about overlanding is that it does not necessarily have you sleeping in tents if you can help it. If you find accommodation along the road, you may sleep there as well. To bring the comfort higher, you may also customize your van so that it has anything you may need – i.e., a bed, a kitchen, and a shower.
Overlanding takes you through various natural landscapes. Sure, you will have the comfort of a car and average technology, but the fact that you are driving through breathtaking nature will balance that. From hills to mountains and gorgeous forests, overlanding will very often show you more than just one beautiful place.
#4.

Go Hiking
Hiking keeps your body in shape and your mind happy. In fact, many doctors recommend hiking as a treatment for depression, with various studies showing that it has multiple benefits on your mental health.
Hiking is fun, as you are seeing things that you would not normally see in a busy city. It brings you straight in the middle of nature, allowing you to listen to the birds, the wind rustling to the leaves, and the hills slowly transforming into mountains.
Plus, the physical activity involved with hiking will release serotonin and dopamine in your body, making you feel happier overall.
👉🏽  RELATED POST:  50 Best Hobby Ideas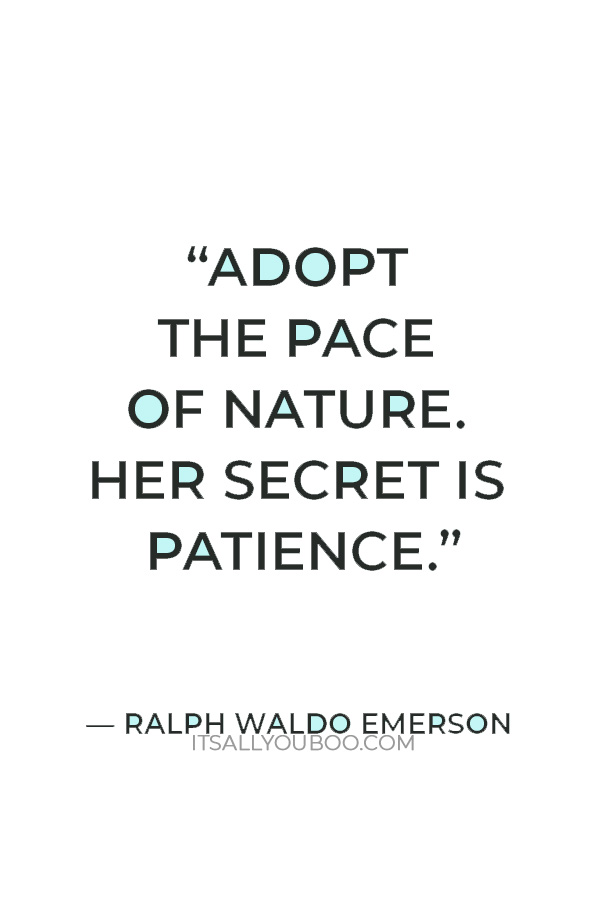 #5.

Plan Waterside Trips
Blue is a color that alleviates stress and encourages relaxation. It's why many people use blue in their bathrooms – to make it seem like a relaxing, oceanic haven that will take their stress away.However, that method is still artificial – and the real deal will always be more effective. To make the most out of that "blue" and to find happiness in nature, you may want to spend as much time as possible near sources of water.
You don't even have to swim in them if you don't want to; simply being near them is enough. Whether it's an ocean, a river, or a lake, it can increase your relaxation levels and reduce stress – therefore, helping you find happiness.
#6.

Slow Down Your Pace
Slowing down your pace will help you relax more, as you are no longer trying to meet a deadline. Take Fiji people for example, who are said to be some of the happiest people in the world. They have a cultural concept called "Fiji time," where they believe that nothing should be rushed and that everything should follow its own, slow and enjoyable pace.
To find happiness in nature, you might want to adopt the same mindset. When you slow down your pace, you will be able to release the tension that has been holding you down. You will also be able to notice things that you may have ignored before.


#7.

Give Barefoot Breathing a Try
This can be done even in a corner of your backyard, as long as you have some grass and a piece of nature around you. If not, find a good place in the wild to do so – but make sure you are stepping on short grass. You don't want to step over any other earth dwellers.
Humans are the only creatures that wear shoes – at least the kind that we weren't born with. As a result, when we are wearing our shoes, we lose our connection to the earth and feel uprooted.
If finding happiness in nature is your goal, you might want to start by kicking your shoes off first and stepping barefoot on the soil. Close your eyes and take deep, slow breaths for a couple of minutes as you feel the sun shining over you. This connection to nature will certainly make you feel rooted and happier.

👉🏽  RELATED POST: 5 Ways to Manage Stress in The Workplace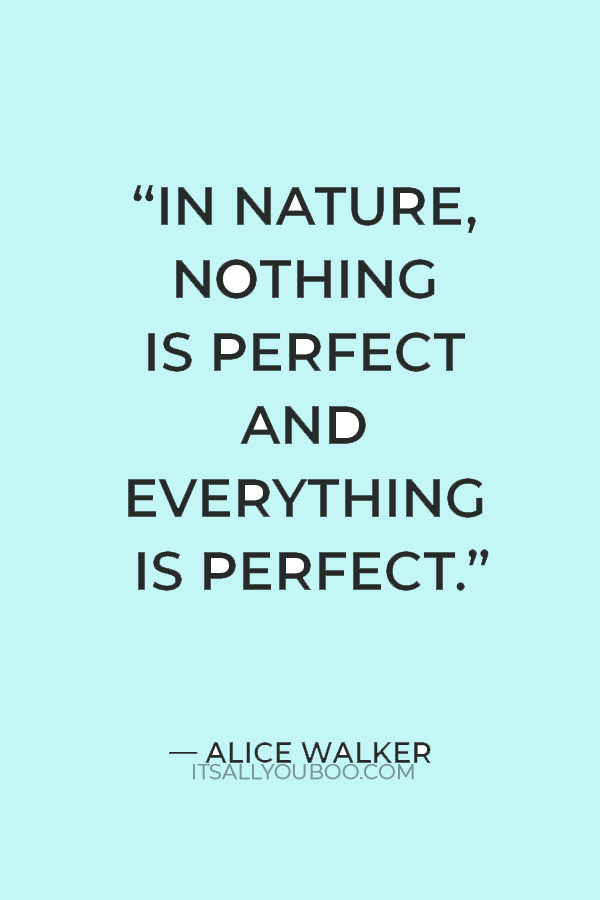 #8.

Stop to Watch the Clouds
Let's say that you are on a road trip or simply drive through an area where the clouds are beautiful over the blue sky. In that case, you should stop your engine, get out, lay down on the grass, and simply watch the clouds.
Watching clouds can clear your mind and make you feel happier. The way the clouds move with such freedom has quite a liberating effect on your mood, and it kick-starts your traveler instinct. For instance, if you are overlanding, those clouds can be your traveling companions.
#9.

Stop to Watch the Stars
When you don't have clouds to watch during the day, you may have stars to watch during the night. In the city, you may not see the stars – the city lights and pollution will make sure to hide them. However, when you are in nature, the stars will show themselves to you in their full glory.
Stars are a part of nature that will make you happy on a cosmic level. Add in the sounds of crickets and perhaps some fireflies in the mix, and you will have the perfect recipe for relaxation and happiness.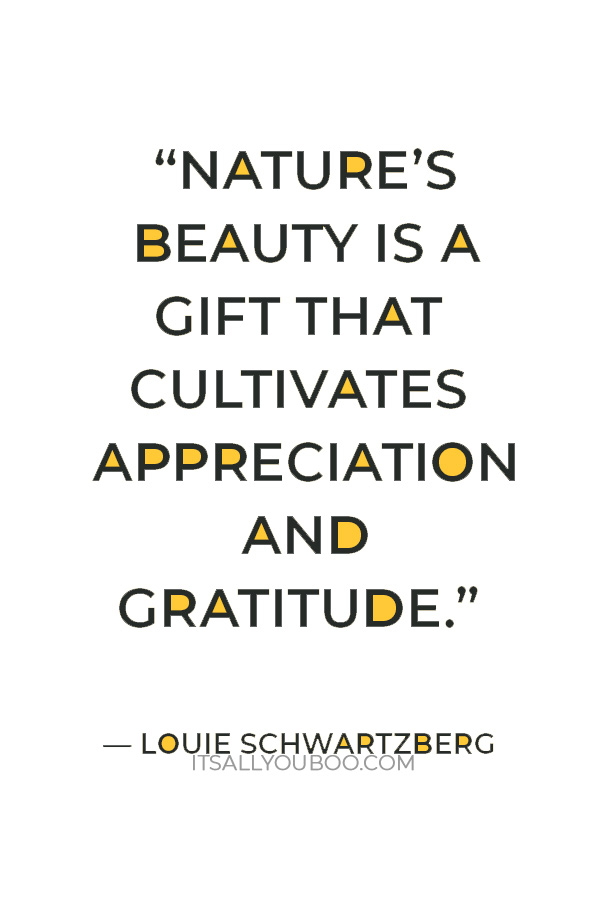 #10.

Enjoy the Small Stuff
When you are in nature, you focus so much on the big stuff (i.e., the grandeur of the mountains or the sheer size of a lake) that you forget to enjoy the small stuff. The smell of wildflowers, or a hole in a tree made by a woodpecker – these things are still wonders, despite the fact that they may not be noticeable from the very beginning. So, stop and enjoy them during your walk through nature.
Nature is a great resource for happiness. You just need to know where to look for it and how to look for it. Take your time and soak up everything that nature has to offer you.
Get Out And Enjoy Nature Today
Nature is a great resource for happiness. You just need to know where to look for it and how to look for it. Take your time and soak up everything that nature has to offer you.

Positive Affirmations
Ready to find happiness in nature? Get your FREE 20 Printable Positive Affirmations to help you start thinking and living more positively today. Take it one affirmation, one thought at a time.
If you can't get away from the city, stepping outside and spending time in natural spaces and urban parks, like Central Pak in New York. Make it fun and a social outing by inviting friends along.
You could also volunteer and work with public health or community initiatives to develop more green spaces in your community.
What is happiness in nature? Why does being outside in nature make us feel happier? Here are ten ways to find happiness in nature today by @overlandsite. #Overlanding #Nature #NatureLovers #GetOutside

How do you find happiness in nature?
---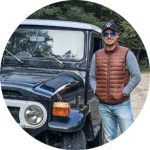 More About Guest Contributor
Ferenc Elekes has been a devout Overlanding enthusiast for many years. During that time, Ferenc has explored 75 countries on six continents, with overland travel involved in 40 countries on three continents. Along the way, he's gained in-depth knowledge of the novel challenges overlanders encounter and practical ways to meet them. On his website, he shares informed opinions about everything from the best overland gear to how to get a vehicle unstuck. Ferenc has also written for Ih8mud, the Expedition Portal, the Overland Journal, and he is often invited as a guest to outdoors-related podcasts.
Last Updated on May 25, 2023
✕
Get Your 20 Positive Affirmations
Subscribe to our VIP newsletter, plus get the free affirmations.