How do you become an outdoor person?
What are the benefits of being an outdoorsy person?

There are plenty of reasons a person may want to spend more time getting outside. Maybe you're curious about getting out there for health reasons.
Perhaps you want to leave the house more after being in lockdown for so long, but don't want to go to a crowded restaurant or bar right now. Maybe you just need to leave your stresses behind for a little while to reset a little bit, for the sake of your emotional and mental health.
But being an "outdoor person" is a Whole Big Thing. There are whole industries set up around selling you the right gear. But they also sell Outdoor Person as a personality.

There are online forums, and specialty shops, and all kinds of other stuff. If you're not used to it, it can seem a little overwhelming. And it can definitely feel like a bit stumbling block when all you want to do is go on a hike or something.
The good news is, it doesn't have to be that hard. As long as you dress for the weather and know what you need to stay safe, you can get out there and start hiking today! And for anything more complicated? Well, there are plenty of places where you can learn everything you need to get started.
There's a lot out there to do! From canoeing to camping to climbing, there's a whole world of activities that can help you engage your body and clear your mind. Here are some pointers to help you become an outdoor person.

3 Tips to Help You Become an Outdoor Person
Tip #1:
Start Small
Whatever you're doing, it's important to start small. You're not going to go on a weeklong hike right away. It's much better to just spend a night at a campsite. Take a float trip on a lazy river a few times before you try rapids.
Remember your S.M.A.R.T. goals – Specific, Measurable, Achievable, Result-focused, and Time-based. That can even apply when you're setting out on a new hobby. That doesn't mean you have to turn "going outside" into a chore. Instead, it means to be realistic about what you can do at first, and give yourself deadlines for slowly trying new things!
You might want to start super small. Maybe your family's all set out on this journey together, and you need kid-friendly activities to start out with.
Make a Habit of Going Outside
Or maybe you've just never really done anything outdoors before, and don't know where to begin. And that's okay! Here are some ways to dip your toes in. None of these things are stressful or strenuous. But they'll get you in the habit of leaving the house and seeing some sunshine.
Have a picnic outside
Spend time just chilling in a hammock near your home
Take a walk around your neighborhood
Try a yoga class outside, at a local park
None of that sounds hard, does it? Depending on what you do for a living, you may find yourself stuck inside a lot of the time.
👉🏽  RELATED POST: How to Put Yourself Out There In Life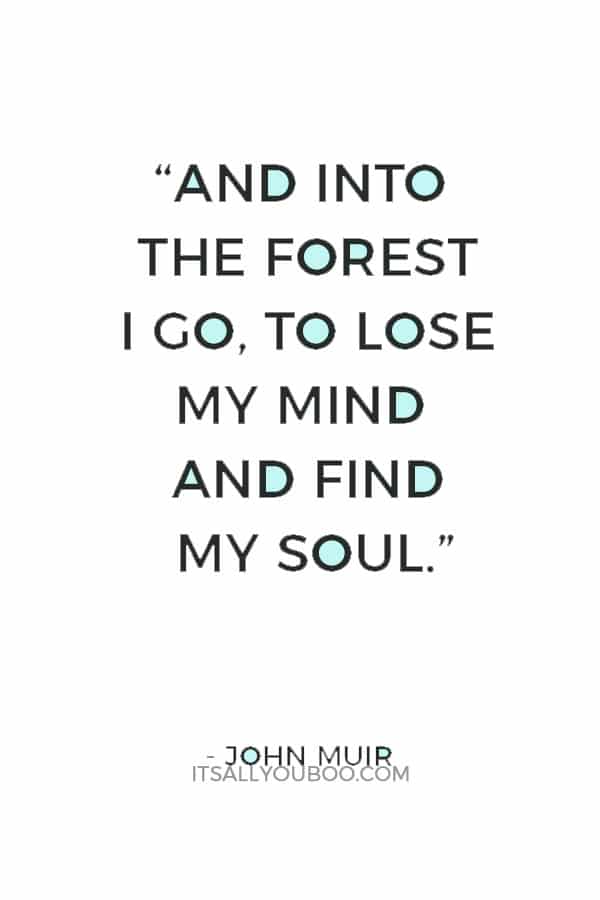 It's very easy to just stay on that train—8 hours in front of a computer for a workday can slide right into a lot of time on Netflix after work. Before you know it, you've spent the whole day sitting around!
That's not incredible for your body or your mental health, but breaking out of that cycle can be hard. So if you need to start slowly, just to build up good habits, that's totally fine!
Tip #2:
Have an Accountability Buddy
If you're starting out with any new habit, one great way to get going is to have a friend along for the journey. It's often easier to hold ourselves to our promises—even the ones we make to ourselves—when someone else is checking in with us.
Of course, the "buddy" part is just as important as the "accountability" part. When you're embarking on something new, it's better to have a friend along for the ride.
When hiking time doubles as a time to catch up with your friend, you might be surprised by how fast the miles (and hours) fly by. Your buddy could be someone you know who's already an outdoor person. Maybe someone's already into the hobby you want to explore, and they're patient enough to come along with you while you learn.
Or maybe your buddy is someone who's curious as you are, and you have a chance to learn together. Either way, you're more likely to stick with it if someone else is there to remind you of your goals.
👉🏽  RELATED POST: How to Find an Accountability Buddy
Tip #3:
Take Classes
There are plenty of places you can go to learn to be an outdoor person. A lot of those places are shops that sell gear. Lots of dive shops can help you get a scuba certification.
And plenty of outdoor outfitters teach camping basics in lessons and workshops. But you don't have to go to a store in order to learn. There are plenty of places to rent a boat and take easy float trips, and the Red Cross and YMCA teach swimming lessons for adults!
Whatever it is you want to do, there's a way into it. You don't have to feel like you're diving headfirst into a new world all by yourself. You can become the outdoor person you want to be with a little help along the way.
👉🏽  RELATED POST: How to Leave Your Comfort Zone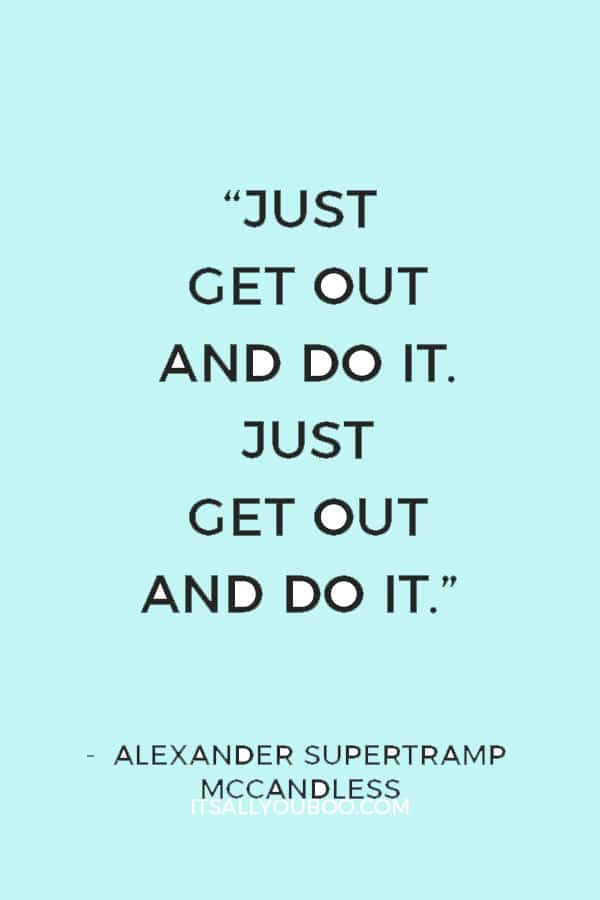 Outdoor Activities to Help You Become More Outdoorsy
#1.
How to Start Hiking
Hiking can be a challenge, but it's also a great place to start trying to become a little more outdoorsy. You don't need any special skills. Plenty of short hikes are easily accessible by car, so you're not in for a big, taxing trek.
There are National Parks and state parks all over the country, and they're good places to find short, easy, clearly-marked trails for beginning hikers. There are even lots of wheelchair-friendly hikes out there. You can search online to find trails that are easy to handle.
Most people walk at about 3 mph, but hiking speeds might be slower, since there are changes in elevation, and you may be carrying a backpack around. It's not a hard-and-fast rule, but it can help you plan how much of your day a hike might take up.
You don't really need any special equipment to go hiking. But there are a few things you should consider bringing for safety. You will need to think ahead a little, though. Here are some smart things to bring hiking:
Layered clothing, appropriate for the weather
Sunscreen
A hat
Plenty of water
Snacks
A first aid kit, in case you trip or get stung by a bug or something
Some way to help you navigate (a map, or a GPS)
Appropriate shoes (maybe hiking boots)
For shorter, clearly-marked hikes, you don't really need a lot of special gear. You probably already have a pair of shoes that you can use for basic hikes. You want arch support, and you want your ankles to be supported. But you don't need to run out and buy a pair of boots just to hike a two-mile nature trail.
👉🏽  RELATED POST: How to Spend a Mental Health Day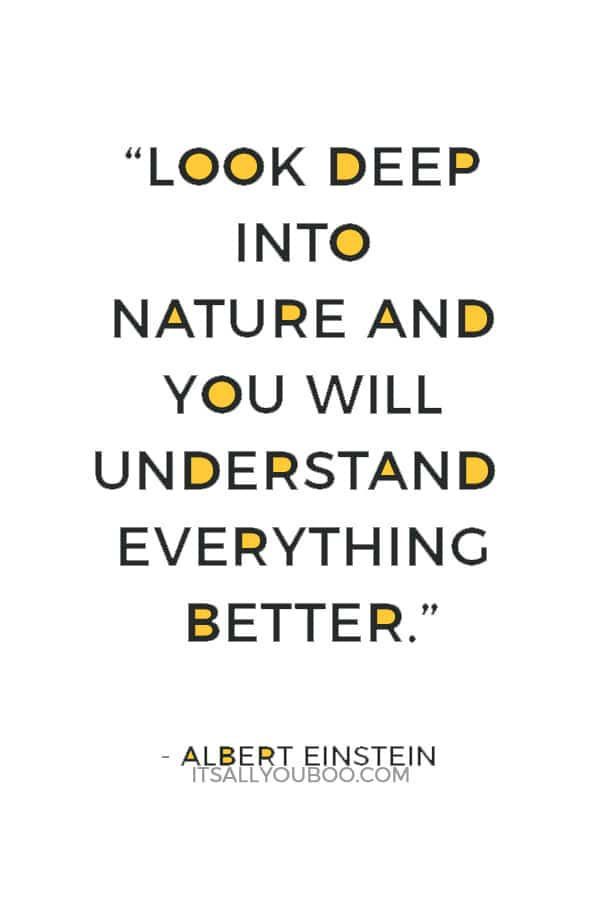 #2.
How to Start Biking
The good news about biking is that cycle shops are typically very eager to foster a sense of community and to welcome new people into the sport. You can try out different bikes to find one that fits your needs and feels comfortable, and you can sign up for group rides, as well!
Buying a bike from a local shop instead of a big-box retailer means that you'll have people on hand who are knowledgeable about the sport and can help you ease into becoming a cyclist. They can also help you get your bike put together and set up comfortably for you.
But maybe you want to really start biking. Like, from the absolute beginning. Maybe you've never biked before. There's room for you, too! Most major cities have lessons for adults who want to learn how to ride a bicycle.
Cycling is great for a wide range of people and a great introduction to becoming an outdoor person. Just remember that for any obstacle you might think you're dealing with, there are ways to overcome it.
Training wheels are a classic standby for helping kids get into cycling. And learning to ride a bike can give a child confidence, and also a certain degree of freedom and self-sufficiency. If you live in an apartment with little or no storage space, you might find a bike that folds up compactly.
And of course, there are adaptive bikes for people with a wide range of disabilities. There are cycling options for almost anyone, which makes it a great way to stay in shape.
Cycling regularly requires a little more gear than hiking.
Bicycle
Helmet
Lock (if you leave your bike anywhere)
Bike lights
Gloves (for winter)
Tire pump
Appropriate shoes
Water
You'll need a bicycle, and a helmet, and an air pump, for instance. But even with that new gear, it's important to start small. Ride just a few miles at a time to ease yourself into it. Your body is probably going to be sore. You're adjusting to a totally new activity, after all! What you don't want to do is spend a bunch of money, jump in too fast, and immediately burn yourself out.
👉🏽  RELATED POST: Improve Your Self-Confidence Tips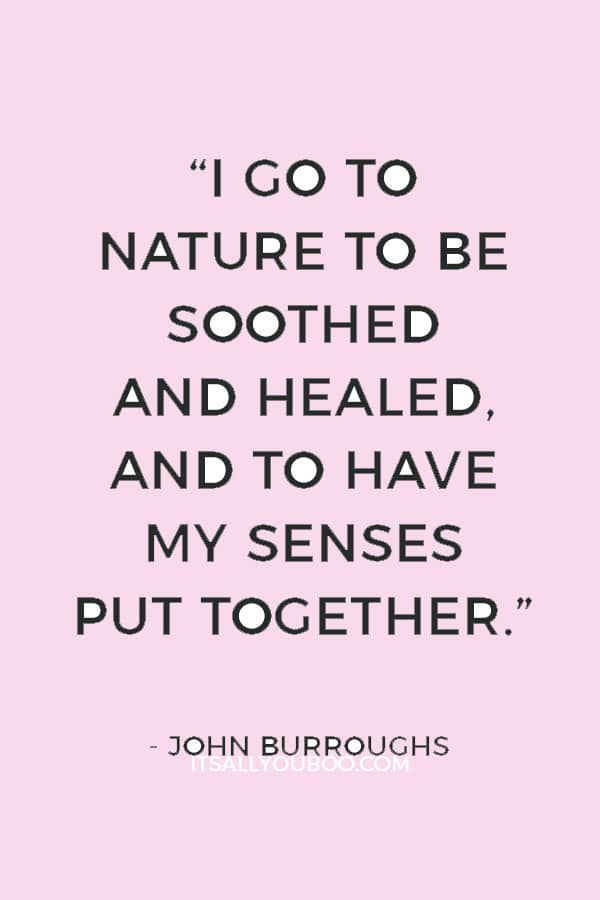 #3.
How to Start Kayaking or Canoeing
Kayaking and canoeing are great activities for an outdoor person of any skill level. You get to experience water in a whole new way. It's cheaper and more convenient than motorboating around. And it's better for you, too! Kayaking and canoeing are great for working out your upper body, and you might be surprised at how much of a workout your core gets, too, as you steady the boat.
Boating is great for all kinds of people, too! Rowing is low-impact, which makes it great for seniors and people recovering from injuries. Your lower center of gravity in pregnancy helps you keep your boat stable, and while some hip control can help you, you don't need to be able to walk in order to kayak. Rowing may seem like an intimidating activity for an experienced outdoor person. But the truth is that it's not that hard to get into.
Of course, that accessibility is offset by the fact that you'll need water around. Unlike hiking or biking, you can't just take off around the neighborhood if you want to get into rowing. But there can be some advantages to that. Rivers tend to be less crowded than hiking or biking trails. And it's definitely easier to keep your distance from your fellow outdoor people when you've got a yard's worth of boat in front and behind you.
There are all kinds of places to rent a kayak or canoe and float for a day. Starting out in the still, slow water is best. Try to find a small, nearby lake. Spend time in still waters as you learn what a solid stroke feels like in your hands. The long, fluid, even motions that keep your kayaking moving still and steady will become second nature to you in no time, but it's very helpful to learn them without also having to deal with a current.
Some things you may need on a short kayaking or canoeing trip include:
A kayak or canoe
A paddle, as well as a spare in case you drop one
A personal floatation device (also called a life jacket or PFD)
A dry bag to keep your personal items safe
A headlamp or flashlight
If spray skirt to keep you dry if you're in a sit-in kayak
Water
👉🏽  RELATED POST: Wellness Tips For Working From Home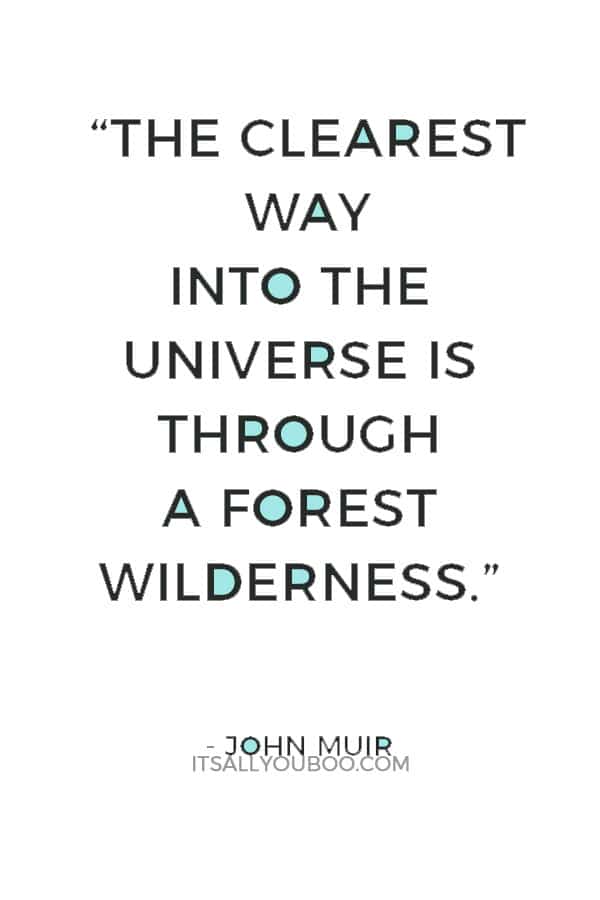 #4.
How to Start Camping
Camping can feel a little more intimidating than some of these other things. By nature, it's a bigger time investment. And you absolutely need more gear. But there's no reason to be intimidated by camping.
Like everything else, you can start small. And once you've got some basic camping skills under your belt, you can combine camping with other activities. You can go backpacking, and camp on the trail. You can go on float trips that last for multiple days, and camp along the riverside.
Or, you know, you don't have to do any of that. You're the outdoor person. You get to decide what that means.
For camping, you'll need a few things:
A tent (or another shelter)
A sleeping bag (or other way to keep warm)
A stove or fire starter
A headlamp or flashlight
Food
Cooking supplies
Water (and/or water purification)
Because camping is longer-term, you'll need to think about food, shelter, and water in different ways. The good news is that all of these things can be fairly easy. There's a whole world of camp food options out there. Some of them are "just add water" meals, like instant ramen, where you can add hot water and have a quick and easy dinner. Others are more complicated, but still doable for beginners. But none of it has to be complicated or difficult, and you don't have to survive on granola bars overnight.
For shelter, find a tent that's appropriate for the weather and climate you're camping in. A "three-season tent" is great for snow and cold weather in most places. Despite the name, you don't need a "four-season tent" unless you doing hardcore mountain climbing. Some people get very minimalist with their shelter. They might opt for a hammock and a tarp instead. But if you're just starting out, it's best to keep things simple and not get overwhelmed with options. Just find a solid tent that's easy to set up.
As for water, you have a few options. The smartest move is to bring a water bottle, but also bring a way to purify water. That might mean purification tablets or a filter, or even just boiling water on your camp stove. But you'll probably need more water than you can comfortably carry around, and you definitely don't want to just drink straight out of the creek.
👉🏽  RELATED POST: Ways to Put Yourself Out There in College
Car Camping
One great way to ease into camping is "car camping". With car camping, you go to a popular campground and pitch your tent near your vehicle. If you forgot anything, or if there's an emergency back home, you can just back in your car and take off.
Car camping also takes some of the pressure off of packing. You don't have to do a balancing act between what you might need and what you can carry. You just load everything into your car and haul it out to the campsite. It's not the most elegant way to camp, but it's certainly the easiest.
As time goes on, you can learn more about what you really do and don't need, and adjust your packing style. But while you're in that learning process, car camping offers a level of safety and security that makes it easy to dip your toes into camping.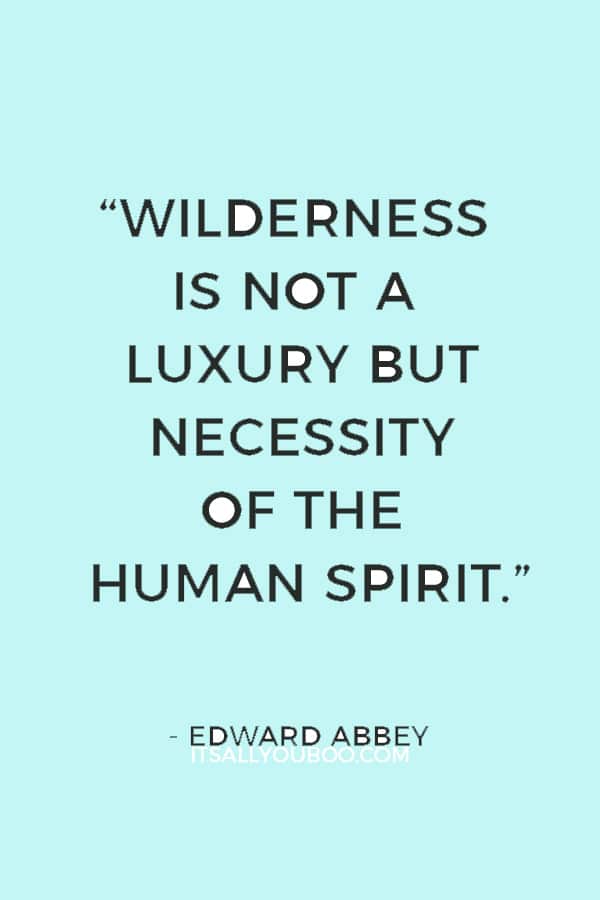 #5.
How to Start Skiing
For some people, skiing is a big deal—either a faraway dream they never got to realize, or a set-aside, special occasion for big school trips or family vacations. For other folks, skiing is just a part of everyday life. If you live in the right climate, it can be as common as swim season is for other people.
The good news is that ski resorts are used to this and have whole dedicated areas for beginners, and crash courses that can get you up and running in a day or two. Once you know how to ski, you're not bound to stay on resorts. You can go out to a park and find a cross country trail if you want.
Obviously, skiing is a little more limited than some other activities. You can canoe just about anywhere, but if you're trying to ski in, say, Arkansas or Texas, you're going to have a hard time. For folks who live near tall mountains, though, it can be a great way to get outside and get your blood pumping.
If you begin skiing, you'll need:
Skis
Ski poles
Ski boots
Insulated pants
A good jacket
Goggles
Gloves
Ski socks
A warm base layer
Sunscreen
When you're skiing, bundling up is half of getting ready. You don't necessarily need a ski jacket or ski pants. But you will want insulation, warmth, and probably a little bit of waterproofing. If you take the occasional tumble in the snow, you'll want to keep cozy once you've stood up and dusted yourself off.
👉🏽  RELATED POST: The Benefits of Solo Travel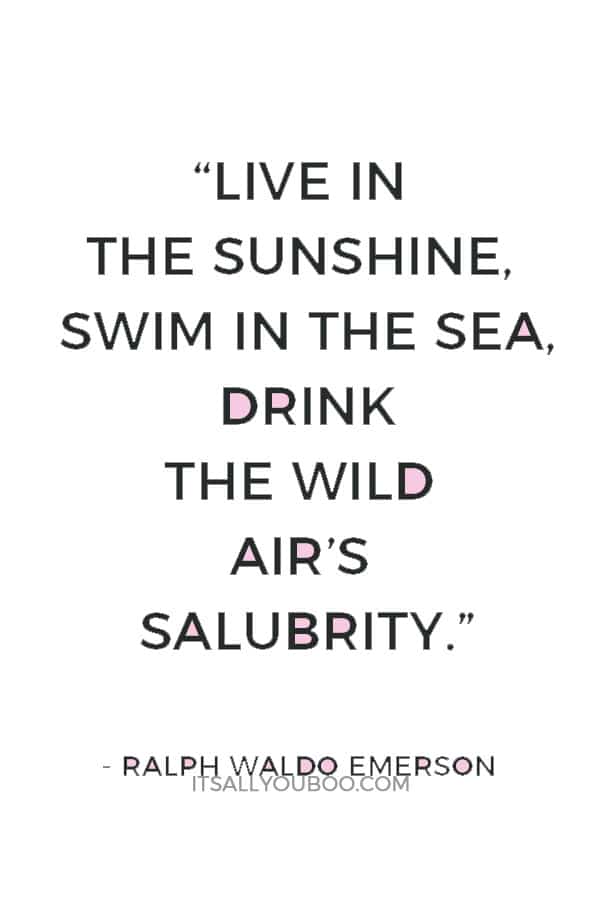 Just Get Outdoors and Have Fun
In the end, there's no wrong or right way to be an outdoor person. It's all about you having fun, and what you want to do. Don't worry about a title or an identity. That misses the whole point!
Just find something you're curious about, find someone who can teach you to do it, and take small steps out into the world that you want to live in.
Get Your Self-Confidence Quotes
Need a bit of confidence to become an outdoor person? Get your 10 FREE printable self-confidence quotes!
They're perfect for your office, home bedroom, or wherever you need to find inspiration daily. Each design is black and white and features brushed ink letter detailing.
This download comes with 10 high-resolution graphics ready to be printed and posted.
Before you know it, you'll be the expert that people are coming to for help—and you'll be having the time of your life enjoying nature.
Want to be more outdoorsy? Ready to spend time in nature? Click here for your guide to becoming an outdoor person, including five activities for beginners. #OutdoorPerson #LoveNature #GetOutside #Nature

How do you become an outdoor person? What activities do you enjoy?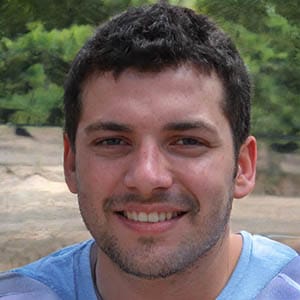 More About Guest Contributor
Currently in Southern California, Derek Edwards is a budding outdoorsman and explorer. If you enjoyed this post by him, follow along his adventure on his blog Outdoor with Derek.
Last Updated on July 11, 2021
✕
Get Your Confidence Quotes
+ get weekly tips to help you slay your goals.