Need help to deal with workplace stress caused by your boss, clients, or job? Looking for 5 ways to manage stress in the workplace?
That anxious, stressful feeling you get when you wake up every morning because you must go to work has to stop. You cannot go another day feeling stressed because of your workplace.
The fact that you spend so much time there means that you must do everything in your power to make it your second happy place, after your bed of course. Imagine being grumpy, having a headache and barely smiling all day every day of the week.
Depressing, right?
I know. That's why you need to learn to manage stress with these tips. Take charge of your life and your workspace and make it the comfortable haven that it should be.
Before we discuss the 5 ways to manage stress in the workplace let's quickly talk about the importance of stress management in the workplace.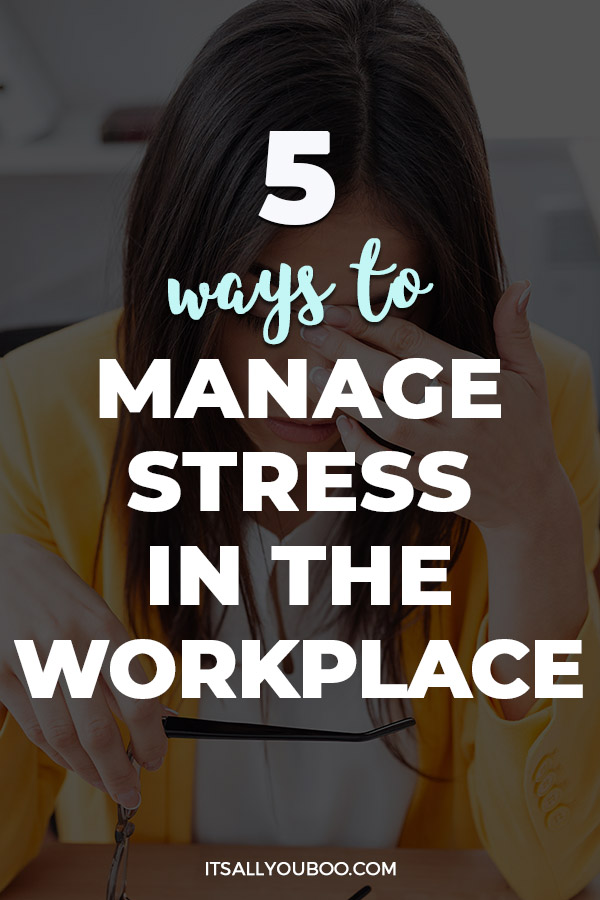 The Importance of Stress Management in the Workplace
If you do not manage stress in the workplace, you are putting your health and heart at risk. This is because your body can only absorb so much stress before it fights back or shuts down. When your body experiences regular stress you will notice the following changes that will affect you in the workplace:
Struggling to concentrate in meetings
Loss of appetite for food
Having low energy and subsequently low productivity
You will be easily irritable and annoyed
Struggling to focus and complete tasks
Experiencing a reduction in creativity and the ability to effectively solve problems in the workplace.
If workplace stress is not managed well, then employees will struggle with these issues and many more. In the end, the workplace will become a toxic place that employees will try to avoid by taking many leave days and sick days.
The increase in the level of absenteeism has a direct impact on the profit and loss of the company and ultimately the success of the company as a whole. It is therefore important that you use these 5 ways to manage stress levels in the workplace so that the company can thrive, and your colleagues can feel happy, free, and safe at work.
A happy employee makes a happy employer, and it creates a healthy working environment.
Now that you know the consequences of stress and the importance of managing it, let's get right into the 5 ways to manage stress in the workplace. Be open-minded and you will get to live a happy and fulfilled life at work.
Goodbye stress, hello peace of mind, and joy.
I have no doubt that implementing just one or two of these steps will make a significant improvement in your mental health and company culture as a whole. I can already see the spring in your walk as you go to work because you have kicked stress out the door and thrown the keys out into the Bermuda Triangle.
5 Ways to Manage Stress in the Workplace
#1.
The Power Lies with You
Yes, managing stress in the workplace starts with the person in the mirror. This is because you are part of the problem.
You play a role in choosing what stresses you and what does not. It could be that your work environment is toxic. Perhaps you have the worst boss or leader that has ever lived in the world.
The truth is that you have a level of control and power over any situation around you.
The minute you realize that you have power over a situation then that situation comes alive with endless solutions. You have a paradigm shift and realize that you can actually do something about the stress you experience at work.
When you feel powerless in your workspace you become more stressed because you sit and wait for an external factor or person to come and save you from this toxic environment.
Unfortunately, the help you are looking for is in the mirror.
👉🏽  RELATED POST:  How to Achieve Professional Goals for Work
You Can Take Control of Your Work Stress
What I mean is that yes, the reason your work stresses you may be beyond your control, but remember that you have an alternative to leave that job and find another working environment.
You have the alternative to pursue your passion and be your own boss. You could also start saying no to the extra work that causes you related stress. Only you can decide not to get involved in the office politics that give you sleepless nights.
I could go on and on, but I think you get it.
You have the power to choose and because the power lies with you you can choose a stress-free work life.
Your Stress Affects Others Too
Yes, you have kids and family to take care of with the salary from your job. But at what costs?
No one wants to be around a stressed person. So, after a while, your kids will not want to be around you, and your family members and your partner will avoid you because you are a toxic stress bomb waiting to explode.
So, before you wake up and go to that stressful environment, think of the mental strain and physical health problems it has on you. Think of the long-term consequences of staying there and decide if you are willing to pay that price.
As the saying goes "If you do not like where you are, move, you are not a tree".
Use the power you have to make life decisions that will make you happy and will make everyone else around you happy. Do not spend one more day in an environment that drains you and is toxic for you.
You have too much potential to be stressed every day. You deserve a happy workspace and life balance that gives you joy when you think about it. If that is not where you are today, do something about it.
Only you can.
This is the first step in the list of 5 ways to manage stress in the workplace. If you get this right, you have reduced your stress significantly.
👉🏽  RELATED POST: How To Avoid Burnout At Work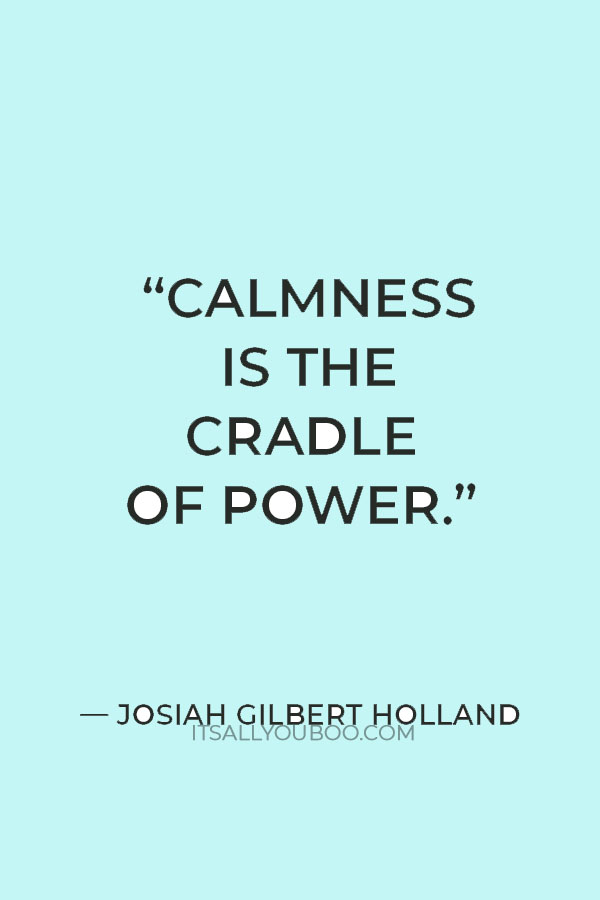 #2.
Take Time Out of Work
Stress has a very mean cousin called burnout. And because the two are twins it's sometimes easy to interpret stress as burnout.
When you have been focused on work for such a long time and you have been doing endless shifts your body does not rest. When you overwork your body, it will reach a breaking point where it has to collapse and force you to take time out, this is burnout.
Your body may do that by showing signs of stress and burnout.
You may feel exhausted, unable to concentrate, and have a high decrease in productivity and effectiveness simply because your body cannot handle the pressure you have placed on it.
That's why you need to switch off and take time off work.
You Pay the Cost for Overwork
I know that you could be thinking that work is important, and your boss really needs you right now. But the truth is that the company will not collapse overnight just because you took a break.
The person who is likely to collapse will be you.
It does not have to be an expensive gateway trip to an island, you can simply choose to plan trips to visit the local farmers market or the museum in your town.
Perhaps there is a restaurant you have always wanted to visit, so this is the time to do that.
Plan small activities to help you relax and stop thinking about work.
Go for a massage and get pampered. Grab a book and a glass of wine and unwind in a nice bubble bath with candles.
It's all about you and taking care of the most expensive irreplaceable tool that is your body.
Self-care is the best thing you can ever do for yourself and your work.
You will come back refreshed and rejuvenated with a new perspective on life and work. You may even be able to solve the problems that have been causing you stress.
The truth is that when you take time out to thank your body, trust me, it will thank you back.
For you to effectively manage stress in the workplace, you need to relax and that will not happen if you are consistently in the environment that causes the stress.
#3.
Invest in Your Life Outside of Work
This item on the list of the 5 ways to manage stress in the workplace is very interesting and fun.
For many of us, we cannot separate our work life and our personal life. If anything, we only have a work life. Of course, the pandemic didn't really help the situation. It just made it worse.
That means when you are stressed at work, you are stressed at home. When you are stressed during the week you are stressed on weekends and over the holidays.
Stress becomes the definition of who you are.
👉🏽  RELATED POST: How to Leave Work At Work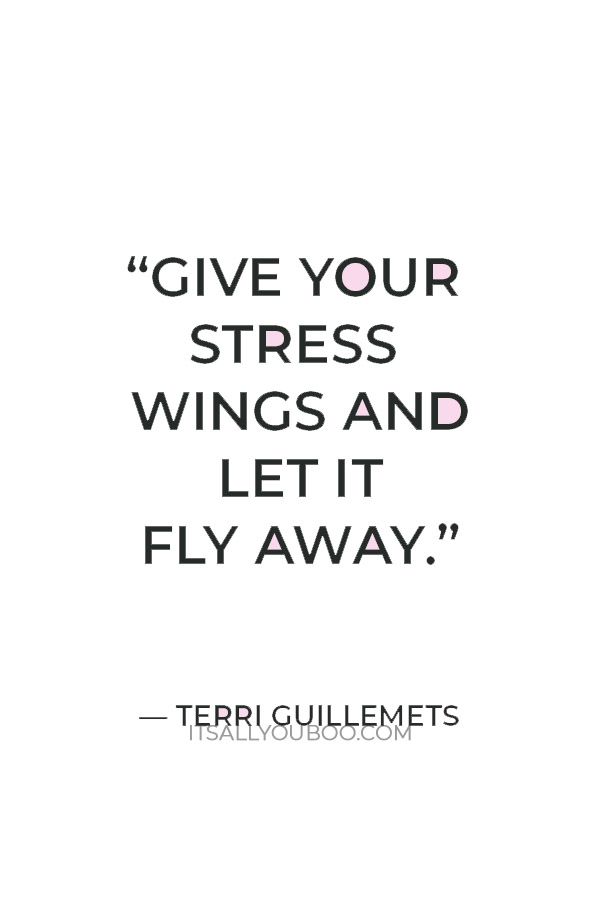 That's why it's important to create a life outside of work that you will always look forward to. If you really love dancing, then schedule dancing lessons after work.
If you enjoy writing or reading, then join groups where you get to enjoy these hobbies with people who share similar interests.
For those who have beautiful children and families, plan nice activities with them and look forward to spending time with them.

Add Joy To Your Life Outside of Work
The trick here is that you have something exciting that makes you smile and brings joy into your life other than work. Do not be so consumed by your work that you forget to actually live life.
One of the reasons your work stresses you is that it is the center of your life and you have focused on it fully. Try to refocus. If there is nothing that you enjoy, then challenge yourself to try something new like hiking, pottery, camping, sewing, or needlework.
Honestly, the possibilities of what you can do after work are endless, you just need to be intentional about finding them and pursuing them.
#4.
Envision Your Dream Stress-Free Workplace
One person once said, when you stop dreaming you stop living, and I have found that to be true.
That's why no matter how old you are you need to always dream as if you were a child with your whole life ahead of you. Dream and design the kind of life you want with all the rainbows and unicorns.
If you were given one wish to have a dream workplace without stress what would that look like?
What would make your ideal working environment?
How different is that from your current environment?
Would all employees practice deep breathing?
What changes would you make today to reach that dream work environment?
Allow yourself to dream and envision a stress-free environment.
Why?
It is only when you dream and envision something that you can achieve it and strive for it. It is only when you believe that there is the possibility of having a better work environment that you will do your best to achieve it.
Train your mind to be positive and find ways to create the peace and calmness that you need at work and your mind will do just that. Remember that you get to choose the kind of thoughts you entertain and think about the most.
So, choose wisely.
👉🏽  RELATED POST: How to Finally Deal with Stress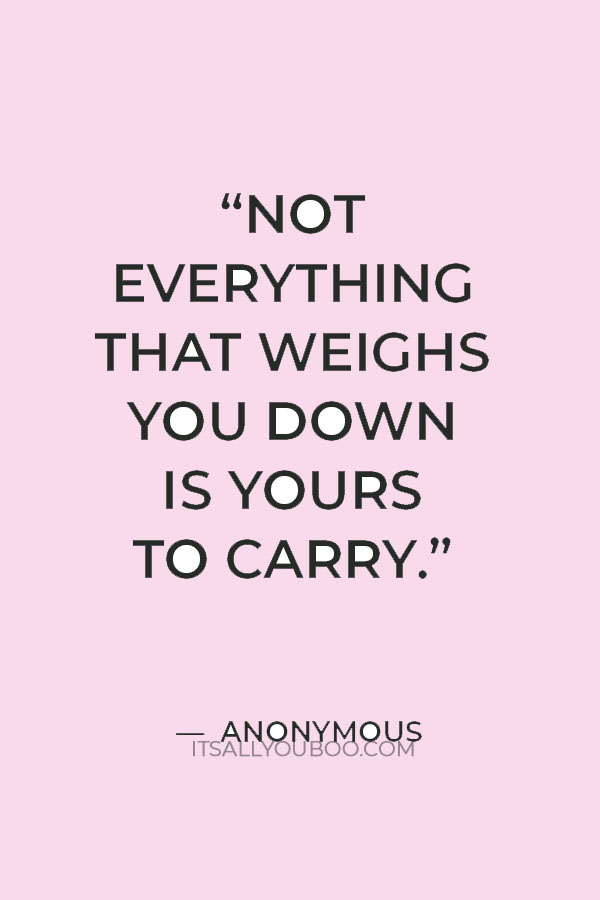 #5.
Talk to Your Boss or Team Leader
If you are struggling with stress in the workplace, it is likely that you are also underperforming and not giving your best.
Not because you do not want to, but because the environment does not allow you to.
You can be sure that your boss or team leader will notice this decline and you may be putting your job at risk. That is why you need to talk to your leader or boss about the stress you are experiencing at work.
Have an open and honest conversation with your boss.
Talk about what you believe the causes are and what you believe the solutions should be. Do not play the blame game and do not throw any of your colleagues under the bus. This conversation is about you and helping you manage stress, not other people.
Don't Blame Others for Your Stress
I know you are thinking that the other people are the reason for your stress, if they could just resign or do better, then you would not be stressed. Although that may be true, another truth worth considering is that there will always be difficult people.
You cannot work and live in a perfect workplace with perfect people who do not cause you stress. Those people will always be there, you just need to choose how you respond to such people.
While you cannot control their actions and behaviors you can control your own and that's the only thing that matters.
Choose to smile when they frown. Choose to greet them every morning and perhaps buy them coffee and a doughnut too. The point is to go the extra mile to be nice and kind in your workplace. Especially to people who do not deserve it and who make your life almost impossible.
Dealing with Workplace Stress Caused By Your Boss?
The flip side of this coin is that your boss or team leader is the reason you are stressed at work.
In this case, you need to handle the situation with care. You still need to have this conversation but here you need to respectfully and calmly outline that you feel stressed, and these are the reasons. Be an adult about it and be prepared for any response your boss may give you.
Remember that you cannot control other people's behaviors, actions, or responses; you can only control your own.
So do not be offended if your boss does not react positively as you would have liked. You have started a conversation and that is a big step.
This step on the 5 ways to manage stress in the workplace is very difficult for most people but it is worth giving a try. Unfortunately having difficult uncomfortable conversations is part of adulthood.
👉🏽  RELATED POST: Communication is Key in Relationships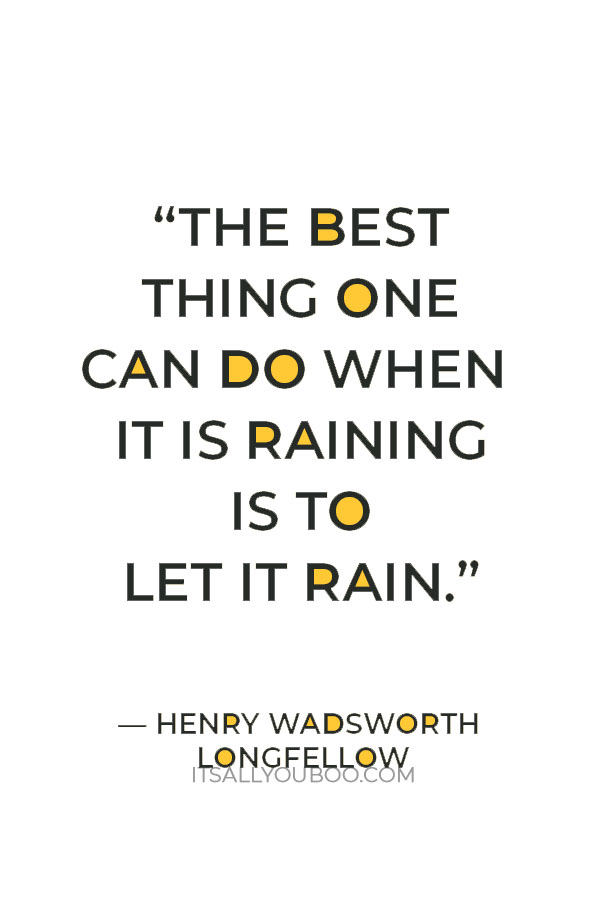 Creative Ways to Reduce Stress at Work – Bonus Tip
Now that we have thoroughly discussed the 5 ways to manage stress in the workplace, I would like to give you a creative way to reduce stress at work that will help you.
Strive to Understand People at Work Before They Understand You
Stress in the workplace is usually caused by a lack of communication or the fact that there is no communication at all. So, to help you with that I have a golden tip to help you learn how to communicate effectively.
Seek to understand the other person first when communicating.
Many of us are taught how to speak, read and write as a means of communication but we are not taught how to listen. That's why it is said that listening is a skill.
Unfortunately, this is a skill that we are not born with.
Learn How to Listen More
We must learn it and practice it more often than we would like to. When communicating with colleagues at work learn to listen more than you speak. Listen with the intention of understanding their frame of reference.
Understand where the other person is coming from. Understand why they feel, think, and behave the way they do. Once you master the art of listening with empathy only then will you understand the other person and be able to create a space where they can be vulnerable and open enough to share anything with you.
But the end goal here is that you get to have a rare opportunity to influence their life.
How is this important when talking about the 5 ways to manage stress in the workplace?
Use Your Power Of Influence To Change
It is important because once you have the power to influence the person who causes you stress in the workplace you can influence their behavior and actions such that they stop any habits or tendencies that bring you stress.
For example, if you are stressed because your boss is always shouting at you and giving you unnecessary work if you have an honest and open conversation with them and you sit down and listen to their life story you will have a better understanding of who they are and why they behave the way they do.
You may find out that they are unhappy at home, or they have lost a loved one and from there, you get to be there for them and help them get through life.
The point is that you get to positively influence the negative behavior that a colleague has that causes you to have stress or anxiety.
Instead of thinking that everyone at work does not understand you rather put in the effort to understand the people at work.
👉🏽  RELATED POST: How To Leave Work On Time Without Feeling Bad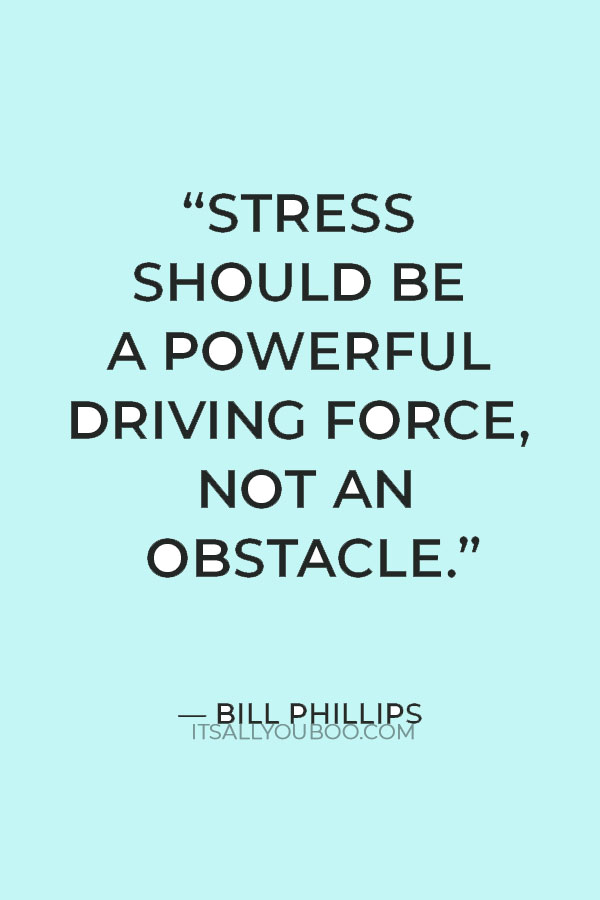 How Can Employers Reduce Stress in the Workplace
#1.
Create Fun Days at Work
Employers need to create a fun environment where employees can tap into their childhood memories. Employees may be adults, but they enjoy playing just as much as children. It gives employees joy, and it reduces stress.
Employers must invest in fun games like puzzles, scavenger hunts, painting, and many other arts and crafts activities.
#2.
Have Team-Building Workshops More Often
Team building helps the team to get out of the office and to build more than just work relationships. It's a safe space where colleagues get to know each other better and learn to collaborate outside of the work environment.
Team building creates an environment where colleagues are open and honest with each other. They will be able to address any issues that cause them stress at work and find solutions for them.
#3.
Have a Wellness Day Every Quarter or Twice a Year
Wellness days are there to help employees with their mental, physical, and psychological health. Get therapists to have private sessions with any employees who need them.
Get some group exercises like pilates, yoga, and meditation. The goal is to get your employees active and help each one to be aware of their wellness.
These activities will reduce the stress of employees. For some employers, this concept may be foreign, but it is ideal to do it at least twice a year.

👉🏽  RELATED POST: 15 SMART Career Goals Examples
#4.
Host Open Meetings to Discuss Employees' Concerns and Questions Once a Month
Create a private platform where employees can ask questions and share any concerns they may have with their leaders or bosses. These questions are anonymous, and the employees can feel free to ask anything.
Then the employer should host a monthly meeting to address these questions with the rest of the company or with a small team. This creates a safe space where employees can ask questions about anything that causes stress for them.
#5.
Have Health and Fitness Incentives
Employers can also encourage employees to get active and go to the gym. Here employees get to stay fit while blowing off some steam.
Lack of exercise and any physical activities can increase stress and the solution to this is to get active. A company can offer to pay gym membership fees or offer rewards for those who are active.
Hold walking challenge competitions or marathons with employees. Even walking has benefits!
#6.
Practice Fair Workload Distribution
Some employees are stressed because they have too much on their plate and it just keeps piling up. Although it is the responsibility of the employee to speak up when they have too much work and are struggling to cope, it is also the responsibility of the employer to make sure that the workload is distributed evenly.
Employers should not bury employees under a pile of work because this causes stress, leads to unproductive workers, and feeling overwhelmed.
FREE Improving Emotional Wellness eBook
Feeling overly stressed in the workplace or life in general? Get your FREE 40-Page eBook with emotional health and wellness advice from top experts.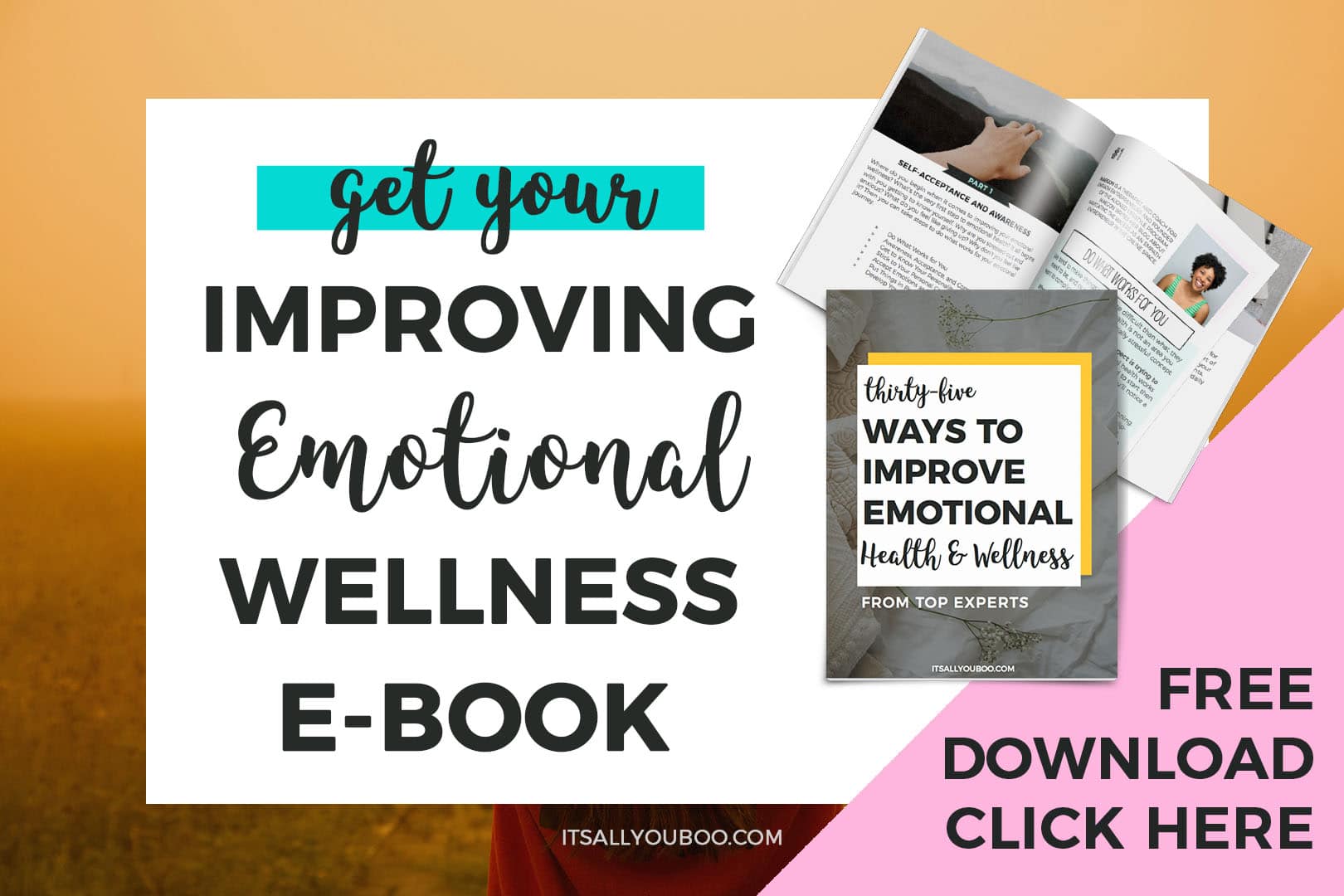 Please remember to be sure to seek professional help if you need it.
Now that you know the 5 ways to manage stress in the workplace, you can go and do your best at work. Be the excellent, overachiever employee that you have always wanted to be.
It's only when you are stress-free at work that you will begin to slay your goals in every area of your life and business.
Tired of being
stressed out at work by your job, boss, or clients? Click here for 5 ways to manage stress in the workplace and take control.#Stress #MentalHealth #StressRelief #WorkLifeBalance

Are these 5 ways to manage stress in the workplace helpful?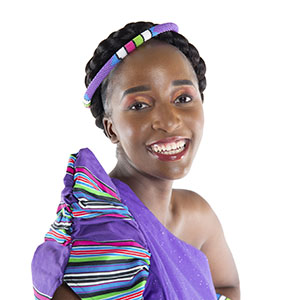 More About Guest Contributor
Funanani is a freelance content writer who believes that life is too short to live through every experience, but those who have lived through it have a responsibility to share all the golden nuggets and gems they have discovered with the rest of us. Her blog, Do It With Excellence, is dedicated to excellence. She focuses on love, relationships, and living the lifestyle that you have always dreamed of by helping you navigate the challenges that you experience every day.
Last Updated on July 18, 2023