How do you find work from home jobs?
Looking for legitimate home-based or online remote positions?

Want to know how to find work from home jobs? Click here for the top careers you can work from home (or anywhere) + how to find remote positions by @perfectlyemploy #RemoteWork #MakeMoneyOnline #MakeMoneyFromHome
If you are looking for work-life balance, working from home can be an excellent way to streamline your life.
Finding work-from-home jobs is much easier today than it was even a few years ago.
Employers are starting to see the value of remote workers, which means you can find legitimate work-from-home jobs with lucrative benefits, just like your in-office peers.
Are you tired of working in a toxic work environment you hate? Ready to stop waiting for the "right time" to quit your 9 to 5?
Perhaps even still you're a stay at home mom, who wants to make more money for your family right at home.
Maybe for you, you're ready to be self-employed but something to bridge the gap until your new business is profitable?
Whatever your current situation, you have so many options available to you to work from home or remote if you choose. Here's how to easily find the best work at home positions.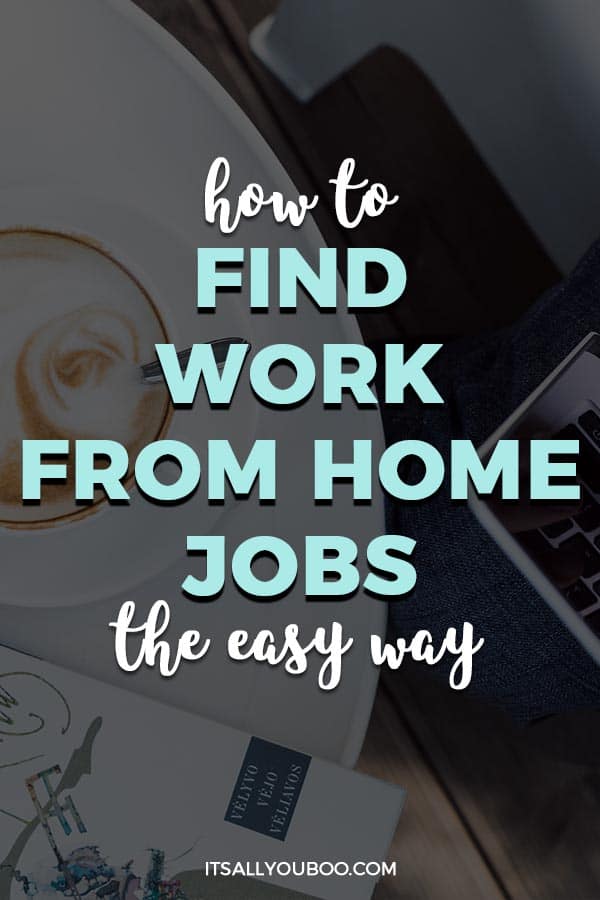 My Experience Working at Home Jobs
I started working from home in the late 1990s, just after DSL lines were installed in my hometown.
My first at home job was tutoring kids after school in an online chatroom. Like clockwork, my students would sign in every day at 3 PM, and filter in and out with their homework questions until about 9 PM. It didn't pay much, but it sure beat selling men's underpants at the local department store!
As I completed more of my education, my work-at-home prospects grew. I tested and designed video games, I designed and built websites, and I tutored college students. Within a couple of years, I was a senior editor for a British search engine. I was having a blast! But, I had to work 3-4 jobs at a time to make a decent salary.
It wasn't until I finished my master's degree that my work-from-home jobs started paying real money. With an MA in English, I could teach and design online college courses, which paid a respectable full-time salary with excellent government benefits.
👉🏽 RELATED POST: 7 Steps to Making Extra Money on the Side
With my background in web and game design, my online courses were more interactive and innovative than most. Before long, I was teaching other professors how to add games and visual elements to their courses. I became an instructional designer, then a manager of instructional design. After about five years, and several award-winning courses, I was able to command $75/hour as a freelance instructional designer—all while working from home.
These days, finding work from home jobs is much easier. Corporations embrace remote workers because we don't add to their corporate footprint. They don't have to pay for us to have an office, and on average, we take fewer sick days than our in-office peers. However, not every career is fit for working from home.
The Best Careers to Work from Home
If you're just starting your career, or you're thinking about changing careers, you should consider a career in either technology or education if you want to work from home.
These two industries have the most work-from-home jobs available, and you'll have plenty of room for advancement. The benefits are usually quite good, too.
Consider one of these careers if you want to be a remote worker:
Teacher/Professor
Distance education has exploded over the past 10 years. In 2015, almost 6 million college students took online classes, and that number is expected to double by 2022. Homeschooling parents are looking at online options for their children, so programs like Connections Academy and the Florida Virtual School offer certified K-12 teachers work-from-home jobs grading students' homework and answering their questions over the phone and in video chats.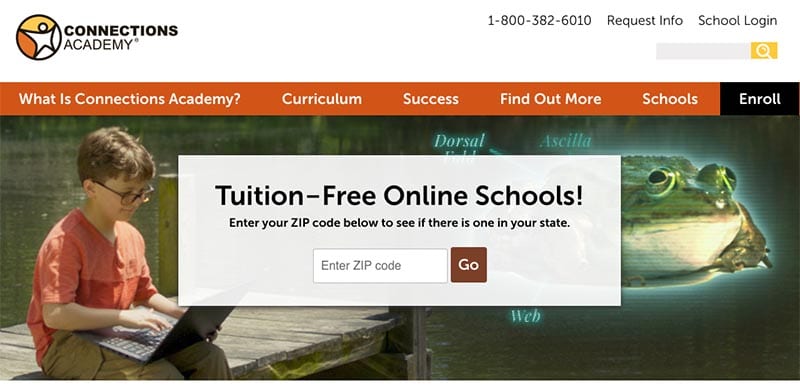 If you are a certified K-12 teacher, look for state jobs teaching online first because they offer the best benefits. If you have a master's degree, you can teach as an online adjunct professor at community colleges and many universities. Some have full-time online teaching positions, too.
Tutor
If you don't have a teaching certificate or a master's degree, you can still tutor and work from home. Many colleges have online tutoring programs, so check with your local colleges first. Some colleges outsource their tutoring programs to companies like Smarthinking, where students can submit papers and get feedback from a tutor, or meet live to work out a math problem. Chegg also has a tutoring service for college students.
Younger students need tutors, too. You can find online tutoring jobs teaching foreign students how to speak and write in English through companies like VIPKid. You can tutor K-12 students in all subjects at places like Brainfuse and Tutor.com.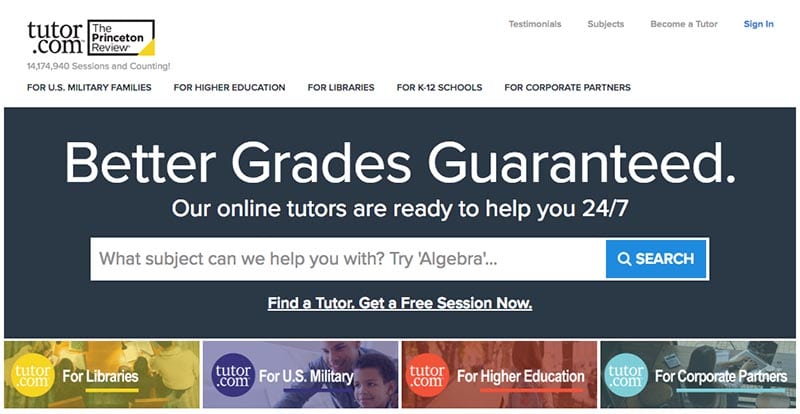 Writer
Writing is one of the oldest work-from-home jobs. For that reason, there is a lot of competition in the writing market. But, if you're good at it, you won't have a shortage of writing jobs.
Most work-from-home writers work freelance jobs, which means you are always looking for your next gig. It can feel unstable at times, and since there is a lot of competition, short-term freelance gigs pay terribly. The trick is to build enough good, solid writing clips that you can use to find a full time, or at least long-term, writing job.
There are countless guides online like this one that shares the ins and outs of being a freelance writer. This way you can learn how best to earn income writing and find the best jobs.
Writing is a very flexible career where you can be your own boss. If you write a book and can't sell it to a publisher, you can always self-publish it on Amazon and make money that way. You can blog and make money through advertising and affiliate marketing. Another option is to write brochures and reports for a local business on an as-needed basis. You are only limited by your creativity in finding good writing gigs.
👉🏽 RELATED POST:  How to Create A Successful Blog Business Plan
Web Designer
If you have a flair for creating fantastic websites, you can work from home as a web designer. You can either run your own web design business, or you can work for a large company. Pretty much every company needs web designers since most people shop and research online before they buy anything.
To work for a corporation, you'll need at least a two-year degree and a solid portfolio showcasing websites you've designed. Your HTML and CSS skills must be solid, so be ready to show your code when asked.


Graphic Artist
Graphic artists have no reason to be stuck in a corporate office, so many work from home. Any company that has a website needs graphic artists, so the jobs are plentiful. You'll need an excellent online portfolio of your best work, and it doesn't hurt to create a 1-3 minute video reel that showcases your talents.
For graphic artists, employers look for design flexibility. Many want you to be able to create graphics for presentations and print materials, as well as websites. Just remixing clip art isn't enough. You need to be able to create custom designs to truly excel in this field. Most graphic artists have at least a bachelor's degree.
Programmer
If you love coding, you can definitely find work from home jobs in the programming field. Most employers get that coding is best done with a bag of Doritos and noise-canceling headphones, so they are happy to have you work from home.
Programmers can work freelance, or find jobs building apps, video games, or exposing cybersecurity flaws in corporate systems. Programmers have at least a two-year degree, though most have a bachelor's degree or higher.
👉🏽 RELATED POST: Top 15 Real Ways To Make Money From Home
Instructional Designer
Instructional design is a misunderstood profession. Many people think we're media developers. Some think we're course builders. We aren't either of those things, though sometimes we perform those functions.
Traditionally, instructional designers designed curriculum, acting as the educational researcher and expert who guided the process with the help of a subject-matter expert. They drew up complicated design documents that professors, textbook publishers, and other education professionals would use to provide instruction for students.
Today, there are many types of instructional designers, but the ones that are paid the most are the ones who can combine educational philosophy, user experience design, and web development all at the same time. We are the keepers of the best practices and evangelists for good education, but we are also innovators who can translate classroom experiences into interactive, immersive online experiences.
If you're a teacher who passionately loves to innovate and research, look for jobs as an instructional designer with colleges and textbook publishers.
All of the major textbook publishers have a team of instructional designers, and nearly all of them work from home. You will need an attractive online portfolio, and you should read through my list of 9 Reasons I'm not Hiring You before filling out an instructional design job application.
Transcriptionist
If you can type quickly, and you have specialized knowledge in a particular field, like court reporting or medicine, you might enjoy a career as a transcriptionist. Most transcriptionists work from home.
The transcription field is undergoing massive change right now as voice recognition improves. Instead of typing word-for-word what they hear on an audio recording, today's transcriptionists often start with a voice-recognition file that they edit while listening to the original audio recording.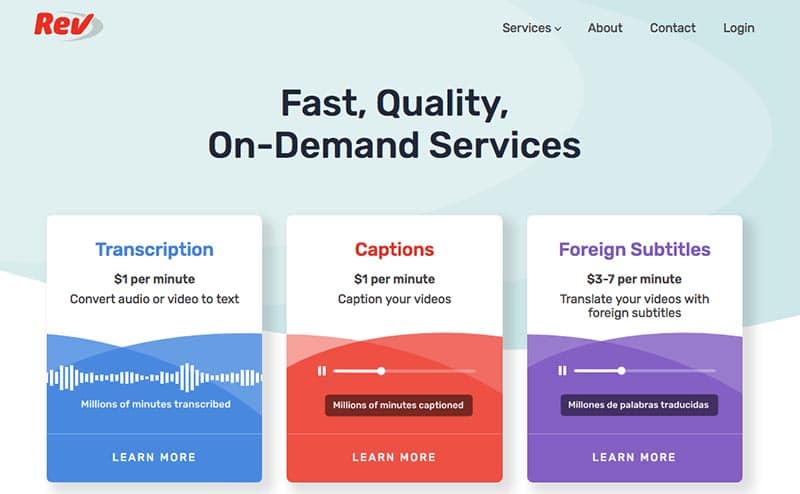 You will need superb spelling and grammar skills to become a transcriptionist. If you are interested in trying the field before committing, you can find general transcription gigs at places like Rev.com.
Medical Coder/Health Information Technology

Medical coders or billers work as liaisons between healthcare professionals and insurance companies to ensure the bills get paid. It's a field that requires specialized knowledge of medical coding practices. You have to have the right coding certifications to enter the field, but once you do, you can join one of the many billing companies and work from home.
Radiologist
If you want to be a doctor, but you don't want to deal with sick people, radiology is a great choice. Since most modern medical imaging machines produce a digital report, radiologists can work from home reading and interpreting digital scans. You'll need a fancy medical degree and a fantastic computer monitor.

Work from Home Without a Degree

If you don't have a degree or certificate, you can still find work-from-home jobs. The competition for at-home, no-degree jobs is high, but if you can make yourself stand out from the crowd with a killer resume or portfolio, you can still make a nice salary.
Virtual Assistant
If you can type, format documents, do internet research, and make spreadsheets, you can be a virtual assistant. Think of it like being a secretary, only from home, and likely for several clients.
You can join a company that provides virtual assistant services, or you can strike out on your own and find virtual assistant gigs doing both short and long-term tasks. If you want to try the virtual assistant profession, look for companies like Delegate Solutions who provide support to businesses and entrepreneurs.
👉🏽 RELATED POST: The Best Essential Tech for Starting Your Business 
Customer Service Representative
Big companies like Disney, Amazon, and Microsoft have begun hiring customer service and technical support representatives who work from home. As a customer service representative, you answer customer calls, take reservations, and solve customer problems, all from home.

With this job, you'll need a very quiet workspace. You don't want customers to complain about your barking dog or crying baby—it could cost you your job. Otherwise, all you need is a fast internet connection. Most employers will supply a VOIP phone for you to receive calls.
Seamstress/Tailor
If you can sew, you can alter clothing from home. Dry cleaners and wedding dress shops often outsource alterations to local seamstresses and tailors, who collect clothing every few days, alter it, and then drop it off for customer pick up. All you need is excellent sewing skills and a little local networking to find this job.
Where to Find Remote Jobs from Home
Finding a remote position can be tricky, but it's not nearly as hard as it was when I first started working from home 20 years ago. If you don't know where to start, try Flexjobs.com, since they specialize in listing at-home jobs and positions with flexible schedules. You can also start an Indeed search with the keyword "remote" and your desired job title.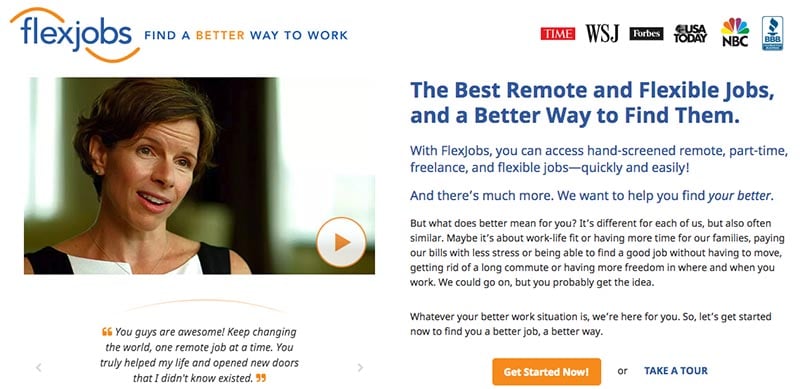 You don't have to stay with a job you hate, start searching, you might be surprised just how easy it is to find work from home jobs to fit your qualifications and your lifestyle.
Side Hustle Financial Spreadsheet
Starting your first work-at-home job and need help tracking your income and expenses? Get the Side Hustler Financial Tracker.
Don't forget a job is a job, so you'll claim this income on your taxes, better to be organized.

How do you find work from home jobs?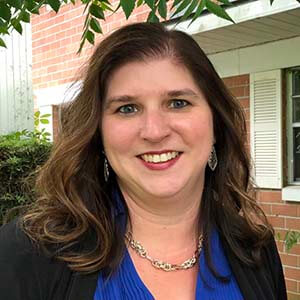 More About Guest Contributor
Katie Evans has been working from home as a writer, college professor, and instructional designer for twenty years. She has designed award-winning online courses for Fortune 100 companies and the world's largest universities. You can read Katie's career advice on her blog, PerfectlyEmployed.com.
Last Updated on December 10, 2021