What are the best New Year's resolutions for college students? Looking for resolution ideas for students, beyond academics?
With the New Year upon us, college students everywhere are gearing up for a new semester with hopes for better grades and more opportunities. Maybe this is your year to finally make the honor roll, run for student council, or to be at the top of your class!
Whether you're looking to improve your academics or to actually have a social life, the New Year is the perfect opportunity to pursue that school-life balance.
The perfect way to ring in the new school year is to make a unique New Year's Resolution that inspires and motivates you to do your best, both inside and outside the classroom.
Table of Contents:
There are ten areas of your life that you can focus on in 2023:
You might be tempted, like many college students before you, to focus your goal-setting solely on academics. It's so easy to forget about and sacrifice the other aspects of your life, for student life.
Be honest now, how many times have you made healthy lifestyle excuses, lost touch with friends back home, not gotten enough sleep staying up late studying, and somehow not been able to find the campus gym?
Listen, no one is disputing that getting good grades, graduating on time, and setting yourself up for career opportunities aren't great ideas for resolutions. Only you shouldn't fall apart in your pursuit of academic excellence.
There's more to you than getting to class on time, going to labs, or handing in your papers on time! Or if you've been neglecting your classes, there's more to college life than afternoon keggers, binge-watching Netflix or YouTube, sorority parties, and being the social butterfly in the quad all day long.
To help you make 2023 your very best year, here are 50 Motivational New Year's Resolutions for college students, for the ten areas of your life. Use them to help you write a new year's resolution that matters. Spoiler alert, your education is just one of them. Think beyond the classroom! Life after graduation is sooner than you think!

#1.
Your Academic Life

:
New Year's Resolutions for College Student's Education
You're in college or university, so obviously, your education is important to you (or it should be!). It will likely be the single, biggest investment you ever make in your future.
As a college student, you have to balance being a student with your social life, oftentimes your part-time job, and other daily responsibilities. Sometimes studying, and getting your assignments done in a timely manner doesn't really happen.
If you've been slacking on your studies, let's make 2023 the year you become a better student.
👉🏽 RELATED POST: 5 Examples of SMART Goals for College Students
Here are 5 academic resolutions for students:
1. Create a study group with other students in your class
2. Take better class notes and keep them organized for finals
3. Get all your assignments completed one day early
4. Create and follow a master schedule of all important due dates
5. Learn a new skill or invest in developing a natural talent
When making New Year's Resolutions as a college student, think about how you can get better grades, focus better in class, improve your academic experience, but also gain some valuable real-world education too.
#2.
Your Professional Life
:
New Year's Resolutions for College Student's Career
It's never too early to start thinking about your career. Especially in this day and age with college students graduating with more debt and fewer employment opportunities. You don't want to graduate college and end up as a statistic.
To avoid this, you might need to ask yourself some pretty tough questions about your major, like am I learning employable skills? Is this field of study preparing me for the workforce? If no, then how can you prepare yourself for life after graduation?
👉🏽 RELATED POST: Best Side Hustles for College Students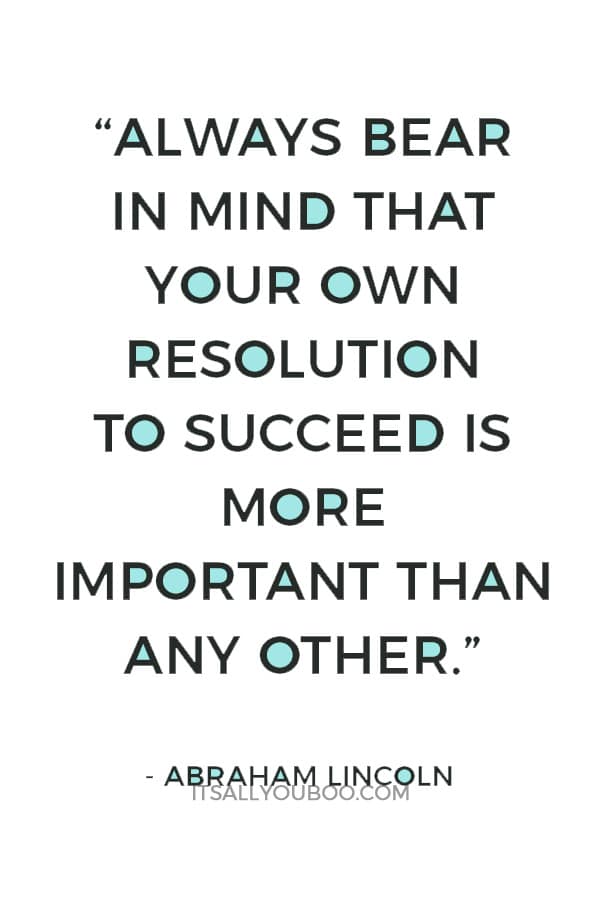 Here are college student New Year's Resolution for your professional life:
6. Apply for an internship program or co-op position
7. Join LinkedIn and start developing connections
8. Create your resume or CV for summer jobs
9. Get a part-time job that gives you relevant career experience
10. Take at least one class that teaches employable skills
What New Year's Resolution for college students will you set that can help you secure a real job when you graduate? Remember that not everything you learn in the classroom prepares you for employment. Often times it's up to you, the student, to seek out that experience. Don't be afraid to go off the syllabus!
Do you know exactly what you want to do when you graduate? Reach out to contacts and figure out what they're looking for in graduates, then go out and set yourself apart.
#3.
Your Financial Life
:
New Year's Resolutions for College Student's Wallet
Your college years will probably not be your most frugal. You're likely living on student loans, dollars saved from your summer job, or your parents if you're lucky like that. That financial ambiguity doesn't mean you can't make better choices now, so you can have more financial freedom after graduation.
One of the best investments you can make in your future is to understand how money works. There are so many ways to spend less, save more, and avoid creating more debt. Wising up to your wallet now can save you in more ways the once in the future.
Here are 5 financial resolutions for college students:
11. Make coffee at home instead of buying it every day
12. Get a meal plan to save on food spending
13. Only use your credit card for school essentials
14. Create a budget for all your spending, including partying
15. Set up automatic contributions to a savings account (even just $10/month)
👉🏽 RELATED POST: Smart Financial Goals for College Students
Ready to manage your finances better in 2023? I knew you would be, these small changes to your spending and savings habits could snowball into lifelong habits that allow you to buy a car, a house, or even go on yearly vacations. Never discount the power of saying no and saving $5. Perhaps you'll start an online job for college students to save more.
#4.
Your Physical Life

:
New Year's Resolutions for College Students' Health & Wellness
Let's be honest, your years in college likely won't be your healthiest. From the freshman fifteen, the late-night partying, to all that ordering out and eating all kinds of instant food, over-caffeinating you probably need to take better care of yourself.
To get motivated to live a healthier lifestyle as a college student, think about ways you can make small daily changes, like staying hydrated, eating healthier snacks and meals, moving your body more, and also taking time to rest. Don't stay up every night studying until 3 am, it's not good for you.
👉🏽 RELATED POST:  21 Healthy Habits For Students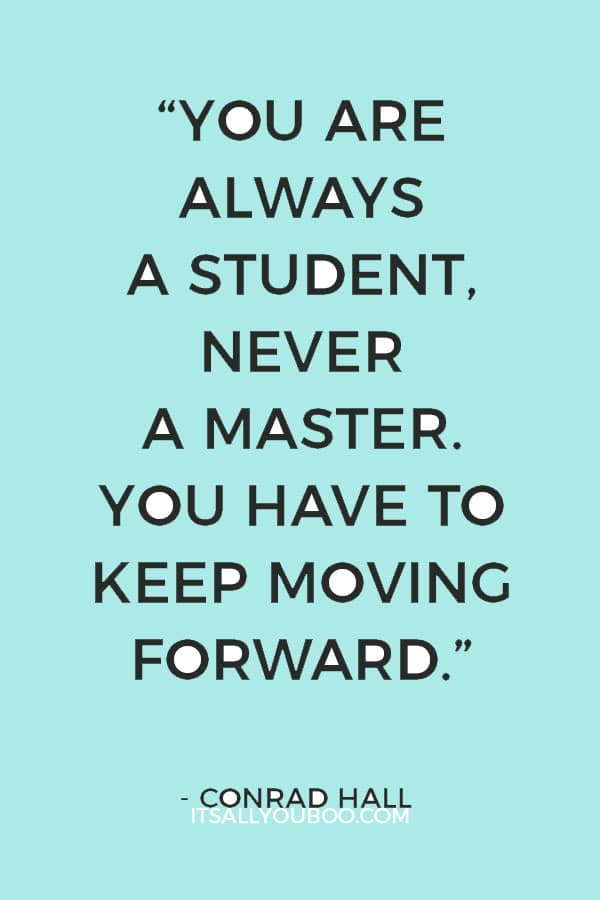 Here are 5 health and wellness resolutions for college students:
16. Drink a glass of water before you have caffeine
17. Always keep healthy snacks with you on campus
18. Stick to a regular sleep schedule with at least 7 hours
19. Sign up for physical activity or class on campus
20. Pamper yourself after every major assignment or exam
Want to get healthier in 2023? You really should, setting these types of college student resolutions can help you boost your energy and be more productive. Oftentimes laziness is simply the side-effect of having really just bad sleeping, eating, and exercising habits.
#5.

Your Mental Life

:
New Year's Resolutions for College Student's Mindset + Mental Health
As a busy college student, who is often pushed to the limits of what you can handle, you need to take care of your mental health.
To help your mental health, consider making New Year's Resolutions for college students that focus on keeping your thoughts positive. It's common for students to struggle with self-confidence, and battle things like limiting beliefs and negative self-talk. A bad mark on an exam or an altercation with a professor or TA can leave you spiraling.
Here are college student resolutions for your mental life:
21. Recite your own powerful personal mantra or affirmation
22. Be more positive every day, choosing to look at the bright side
23. Create a vision board of your future success
24. Start a gratitude journal, writing one thing a day you're thankful for
25. Detox or unplug from social media regularly
👉🏽 RELATED POST: Top 5 Mental health Tips for College Students
Success starts in the mind, and that's true for your success as a college student! You need to believe in yourself, in your abilities to get good grades and graduate. If you're lacking in self-confidence, investing in your mental life with these resolutions ideas will help you excel.
#6.

Your Emotional Life

:
New Year's Resolutions for a College Student's Feelings
Emotions can be flying high when you're a college student (or any student for that matter). You are literally feeling all the feels about everything. You're stressed, you're tired, you're anxious and all of that can become just too much at times.
Breathe in and breathe out, center yourself! No matter how many assignments are due, and the chaos in your personal life, you can do this. Please if you're seriously struggling seek professional help from a counselor. Especially if you're having panic or anxiety attacks.
👉🏽RELATED POST: How to Improve Your Emotional Wellness


Here are New Year's Resolutions for college student's emotional wellbeing:
26. See an on-campus counselor or therapist
27. Learn new stress management techniques
28. Open up to someone about how you're really feeling
29. Start a blog or youtube channel to share your emotions
30. Develop a thicker skin and learn to take constructive criticism better
Emotions are a good thing, a powerful motivator to help you achieve your goals as a college student. The hope of these unique new year's resolution ideas is to help you harness your feelings to help you, not hinder you. Each is aimed at helping you gain clarity and calmness so you can focus as a student.


#7.

Your Relational Life

:
New Year's Resolutions for a College Student's Relationships
Best friends, rivals, frienemies, boyfriends, girlfriends, study buddies partner, professors, and parents – the college student's life is filled with relationships! There's something about college that makes you super clique and your own bubble of a world. That's a good thing, but it can also be a bad thing.
Don't forget about life outside of your bubble, about your friends back home, your family and also how these super intense relationships can impact your studies. It's all about balance in love and life.
👉🏽 RELATED POST: Heart-Touching Teacher Appreciation Quotes
Here are 5 resolutions idea's your relationships:
31. Set a time to call home every week to update your parents
32. Have Facetime, Zoom, Skype, or phone dates with your best friend back home
33. Set healthy boundaries for your romantic relationships
34. Get to know your favorite teacher or professor
35. Find an accountability partner or study buddy from your program
Listen, trust me, I get it, you only want to spend time with your college friends, but try to leave your comfort zone a bit and make friends with people you might not. And you don't want your relationships back home to fall apart, because as much as you might not want to think about it, you might end up back there after graduation.
#8.

Your Communal Life

:
New Year's Resolutions for a College Student's Community
It's so important to not only give back to your community but to be involved! In the new year, don't be a grinch, catch some school spirit why don't you. Wear your house swag, get that school sweater, get dressed up for formals, show up for games and participate in community events. You've got to put yourself out there in college!
Here are some resolution ideas for community involvement:
36. Join a club, association, or group outside of your regular clique
37. Volunteer on campus or in your local city/town
38. Go to more school games and cheer your school on
39. Run for student council or help out at local elections
40. Organize a community or charity event you're passionate about
👉🏽 RELATED POST: How to Make New Friends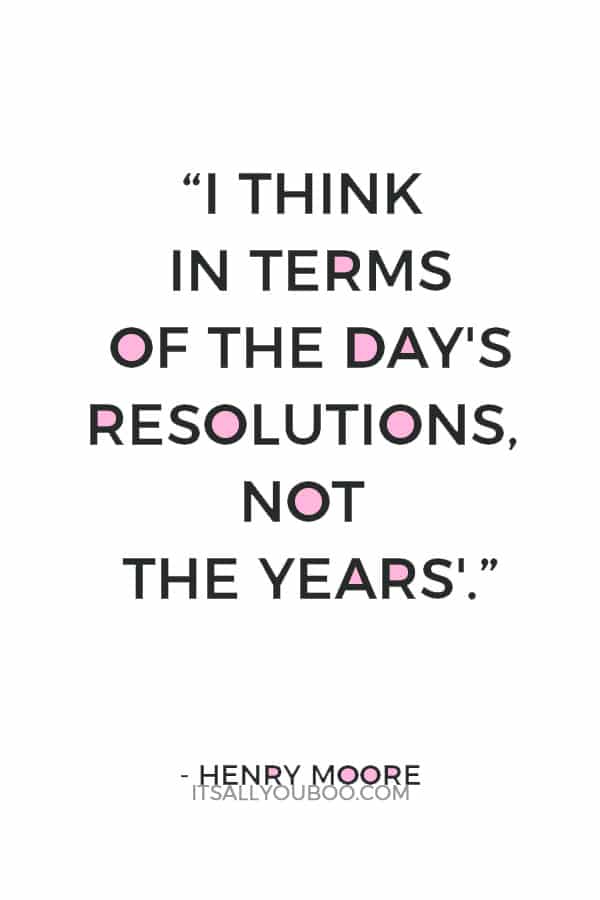 The best part of the college experience is the college experience! So many people graduate without ever even getting involved in things like student or house council, associations, frats, and sororities. And that's not all, I'm sure if you look you're realize your school is a microcosm filled with every sort of group you can think of. No excuses, get involved!
#9.

Your Spiritual Life

:
New Year's Resolutions for a College Student's Inner Peace
Your college years will likely be a time of finding yourself and developing your own unique identity. For some, that means stepping away from their faith, for others that might mean finding it. Whatever your journal may be, wherever it may take you, please remember that you are also a spiritual being.
Here are 5 resolutions idea's for your spirituality:
41. Take time daily to meditate and center yourself
42. Spend time unplugged and surrounded by nature
43. Attend a weekly service or religious meeting
44. Journal and read your religious texts daily
45. Find a spiritual guide, teacher, or mentor
👉🏽 RELATED POST: 12 Simple Ways to Become More Spiritual
Are you at peace? At peace with yourself and with something greater than you. If not, and you're feeling empty in the deepest parts of yourself, perhaps it's time to become more spiritual in the New Year. Spirituality doesn't mean one thing to all people, and it isn't all about religion either.
#10.

Your Experiential Life

:
New Year's Resolutions for a College Student's Life in General
There are so many ways to make your life better, and for you to be happier! Your life is made up of moments, from the mundane everyday ones to the big extraordinary ones. With your new year's resolutions seek out ways you can make each day better, create more memories and just live your best life.
How can you make life more exciting? Perhaps you want to travel more, read more, live in a better place or perhaps just have a better morning routine.
👉🏽 RELATED POST: 11 long term goals for college students
Here are some resolution ideas that make life better:
46. Go to more concerts, festivals, or local shows
47. Plan an amazing staycation with friends
48. Save up enough to go backpacking in the summer
49. Create a better daily or nightly routine
50. Read a new book every week or two for fun
New Year's Resolutions are all about helping you improve your life and maybe, just maybe get closer to living your dream life. Think of little changes and daily habits you can create that allow you to enjoy 2023 to its fullest.
What Should Your New Year's Resolution Be?
You've got 50 New Year's Resolutions ideas for college students, how will you decide?
It's easy! Take the New Year's Resolution Quiz to discover what area of your life you should focus on + get even more personalized ideas.
If you're ready to have an amazing 2023, think about starting with one of these new year's resolutions for college students. Each explores a different area of your life.
Don't forget life in college is about more than schoolwork. Investing in all areas of your life, like your health and well-being, will help you to maintain healthy habits "in the real world" after graduation.
Happy new year!
Happy New Year! Click here for 50 New Year's Resolutions for college students, that aren't just academic! #NewYears #NewYears2023 #HappyNewYear #NewYearsResolutions #CollegeLife

What's your favorite New Year's Resolution for College Students?
Last Updated on November 27, 2022
✕
Take the New Year's Quiz!
+ get weekly tips to help you slay your goals.