Are you ready to escape the 9 to 5?
Do you want to leave your job and the workday grind behind?
Want to escape your 9 to 5 life but not sure where to start? Here's how to transition from being an employee to an entrepreneur. #QuitYourJob #Entrepreneur #BeYourOwnBoss #Millennial
Maybe you've had enough of your daily commute, cubicle lifestyle and just overall the office politics and the drama?
Are you always counting down the minutes to 5 pm so you can be free?
Or even more frustrating, maybe you hate your job and every single day you work there you feel like you're sinking more and more into a life you hate.
Perhaps a, for now, job somehow became way too permanent or what was your dream job is now the job you can't stop daydreaming about leaving. You wonder, "how am I still at this job? And will I ever leave?"
Table of Contents:
You've heard of people quitting their 9 to 5 jobs to become self-employed and starting their own businesses, but you're not too sure where to start. How do you actually transition from the 9 to 5 to freedom?
Listen the truth is we've all thought about leaving our jobs one day or another, but hardly anyone actually quit their day job and successfully escapes the 9 to 5. Making the decision to leave the 9 to 5 lifestyle is a hard one, but once you've decided writing that resignation letter and to say the words "I quit" is even easier.
It's that transitional period between deciding you want to escape the 9 to 5 and jumping ship into the freedom lifestyle of entrepreneurship that you need to worry about. The last thing you want is a taste of freedom just to end back up in the workforce a few months later because you were NOT prepared.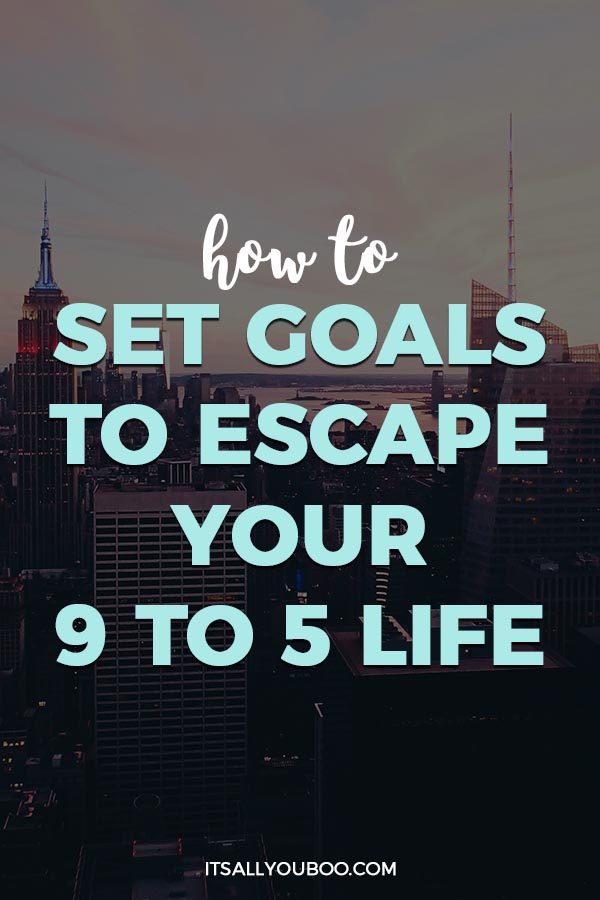 How to Set Goals to Transition from the 9-5 to Freedom
Leaving a 9-5 world and everything that goes along with it and starting your own journey is becoming more and more popular. Working a desk job is just not something that everyone can or wants to do.
One of the greatest feelings is realizing that you are ready to move on from the 9-5 and start your own career.
Although freedom is one of the best feelings, it's easy to be overwhelmed without a plan to successfully transition from the 9 to 5.
When you get started, setting goals for how to leave your 9-5 can be confusing. Everyone is in different stages of their escape plan, so your goals may be completely different than the person also trying to leave their job.
👉🏽 RELATED POST:  Quotes About Quitting Your Job
The first step to any process like this is allowing yourself to know you are ready to move on. It is a big change; it is a change that you will impact your entire life. You want to make sure that you are ready for this, it is important that you have a true plan.
Here are five actionable steps to setting goals for how to transition from the 9-5 life to your entrepreneurial journey.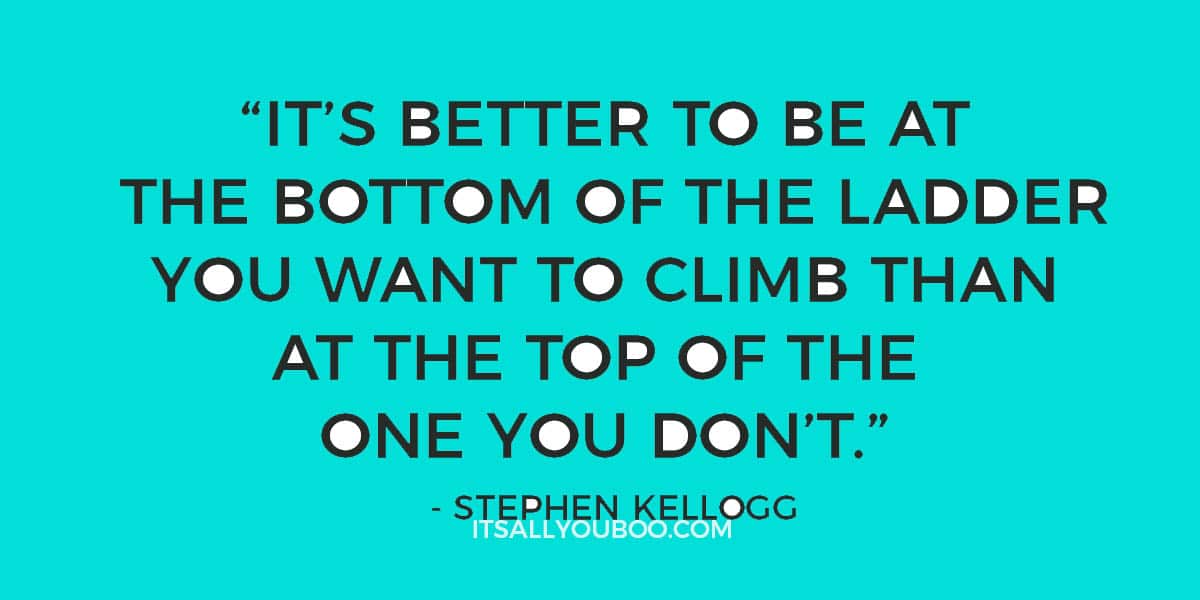 Step #1:

Knowing How to Make Your Move
You've made the decision to leave your job, now what?
Taking the first step is all about truly knowing your reasons for making this move in the first place. It's really important that you have a lot of clarity on this from the get-go (like before you actually go).
You need to really know the reason why you are ready to make this big step towards freedom!
WHAT TO DO: Start by creating a mind map that charts out where you see yourself in the next year, 5 years and 10 years. Think about how you are going to get there.
Why are you leaving the 9 to 5?
What changes are you hoping for in your life?
What needs to happen for you to get where you want to be in one year?
What do you have to accomplish in order to get there? Set clear goals for yourself.
Then post this somewhere you can see it all the time and be reminded of why you wanted to leave your 9-5 life, to begin with.
It is important to make these goals in the beginning because this is going to be the blueprint for what you do and where you go.
👉🏽 RELATED POST: How to Overcome Your #1 Struggle as an Entrepreneur
It is also important to note, changing this a bunch will confuse you and hurt your purpose, take some time to soul search and learn who you are and why this is what you want to do.


Step #2: Get Your Money Together
Let's be honest, money is one of the most stressful parts of life, especially when you have been used to consistent cash flow during your current job.
Ask yourself:
How can you get ready to no longer get a steady pay?
Have you started saving several months of pay to bridge the gap?
How much start-up capital or expenses will you need to pay for?
It can be a little stressful getting everything pinned down when leaving and starting your journey to freedom.
WHAT TO DO: This is going to mean sitting down and creating a strict budget, knowing what you can spend and when.
It is important to not veer off this path until you are confident with the cash flow you are receiving. Once you master this you can really master all the other stuff!
👉🏽 RELATED POST: Can I Afford to Quit My Job?
Step #3: Choose Your Surroundings Wisely
Really take time to plan out where you want to work, learn yourself and think about where you work best.
Choose your work environment wisely.
Everyone is different, some need complete silence, some like to have dance parties in between. Either way, finding that spot for you to put your head down and get to work needs to be where you can be uninterrupted for a while.
👉🏽 RELATED POST: Do You Need to Escape Your Toxic Workplace?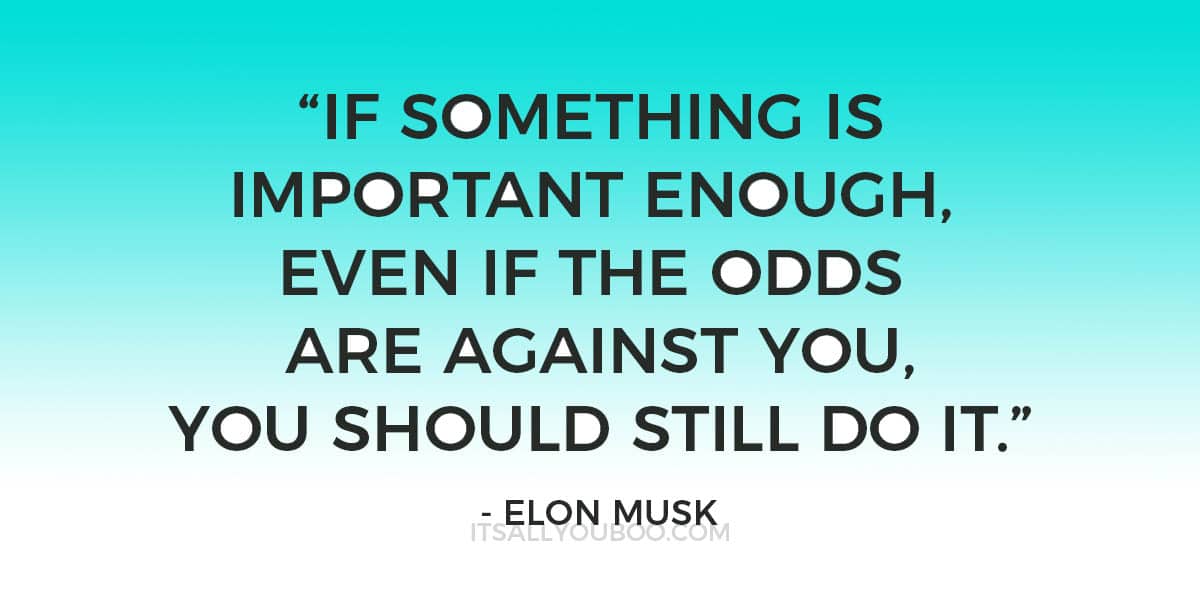 Step #4: Actually, Take the Next Step
Actually taking the next step sounds like the most amazing plan, until the time comes that you have to actually do it. How do you actually follow through with your escape plan?
63% of people admitted that they are not engaged when it comes to their jobs (Washington Post, 2013), which makes it even easier to walk away from their jobs when the time comes. But we are still human and we are always going to think twice about our decisions.
WHAT TO DO: Set your escape date! Making a date helps a lot, telling yourself you will leave that job no later than a certain date, helps you have a countdown to freedom and get excited about it.
Or maybe for you, an exit date wouldn't be best and you would like to make a monetary goal after you have saved a certain amount a year you would feel comfortable leaving your job.
It truly is all about when you are ready, you never want to leave and feel like that you regret leaving your job, but you also don't want to stall and make it go on forever and ever.
The only person it is hurting is you and you will lose all that great motivation that could have gone into your next journey.
👉🏽 RELATED POST: How to Take Action When You Can't Get Started
Step #5: Remember, You're the Boss Now
In a typical work setting, you have some type of supervisor or boss, but when you decide to embrace your freedom, that is the first thing you will feel lift off of you.
Then reality sets in a little bit you realize that you have to be your own motivation.
WHAT TO DO: The best way to attack this is by making goals for what you want to accomplish daily, weekly and monthly. Not only will you write down your goals, but HOW you will get them done and a strict deadline.
This is a great goal setting exercise because not only does it get you motivated to work on new goals for your business. You're ready to take action because you now have the freedom to do it however YOU want, it also helps you understand how you learn best, how you handle stress, and any traits that you may have that are harming your business.
Becoming your own boss means that you have to get yourself to quit procrastinating and to stop being lazy.
At the end of that time period, it could be weekly or monthly for you, look back on the goals that you set and see what you did well, what you could do better on and what you sucked at.
As you continue to complete these, you will see that when you do something great you will reward yourself and when you realize you need to work on it, it is easier to say that to yourself then having some corporate person knock you down for it.
👉🏽 RELATED POST: 8 Simple Steps to Being Your Own Boss


How to Really Escape Your 9 to 5
Are you tired of pretending you can continue on in your 9 to 5 until retirement?
Ready to accept that you don't have to wait to be 65 to enjoy the freedom to do what you want?
The reality is that it's always been a choice. It's a choice you have right now, no matter where in your life or career you are. You can choose to stay and continue doing what you're doing now (and hate!), or you can start making a different choice.
Even the smallest choices like spending $5 daily on Starbucks, or buying a new purse to feel good or to save for your escape fund are important choices.
Wanting to quit is the easy part, getting prepared to successfully make the transition from employee to entrepreneur requires strategic planning and discipline. Don't just leave this desire to be free as a dream or you'll never actually achieve.
Printable Strategic Planning Workbook👇🏽
Ready to actually escape your 9 to 5 work grind? Get your Strategic Planning Workbook and let's create your escape plan.
To escape your 9 to 5, you'll have to:
Know why you want to escape your 9 to 5
Create a plan with what you need to do in order to leave your job
Get your finances in order, start saving, build up an escape fund
Set an exit date or pre-escape goal for yourself (ex. $15K saved)
Find the time and new conducive "work" environment
Look at your life and determine where you want to be. What do you need to do to make the dream a reality?
Your dreams of escaping the 9 to 5 life are worth pursuing.
Get started today on creating your dream job!

Are you ready to escape the 9 to 5?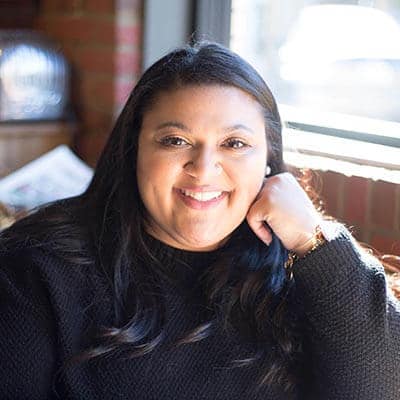 More About Guest Contributor
Jordan Mason is the founder of Jordan Mason Consulting, a strategic public relations consulting business. A graduate of the University of Kentucky, where she received a B.A in Integrated Strategic Communication with an emphasis in Public Relations. Jordan hopes to further her dreams by continuing to work and learn in the field of public relations. Her goal is to help small businesses and entrepreneurs gain publicity for their businesses and brands.
Last Updated on July 11, 2021
✕
Start Strategic Planning!
+ get weekly tips to help you slay your goals.