Do you want to change your life for the better?
Looking for small changes that make a big difference?

Want to change your life? It's easier than you think. Focus on small changes that make a big difference. Here are 6 you can make today. #success #lifehacks
Do you ever sit there and think, "I need to make a change in my life?"
Does this feeling seem insurmountable, like a mountain you just can't (or don't want to) climb?
Sometimes when we feel like we have some big changes to make in our life, we are left to feel paralyzed. Paralyzed by the fear of this huge, ambiguous, intangible "thing" that doesn't seem within reach. But, there is something we don't often stop to think about.
Table of Contents:
6 Small Changes that Make a Big Difference:
A big difference is made up of many small changes in our life. So, focus there and I guarantee you will start to see examples of how those small changes can add up over time.
I come to you with six small changes that make a big difference.
They might not seem like they would have a big impact on your life, but they truly can. These changes range from a little beauty to downright financials. Some of them may seem minor, but are they?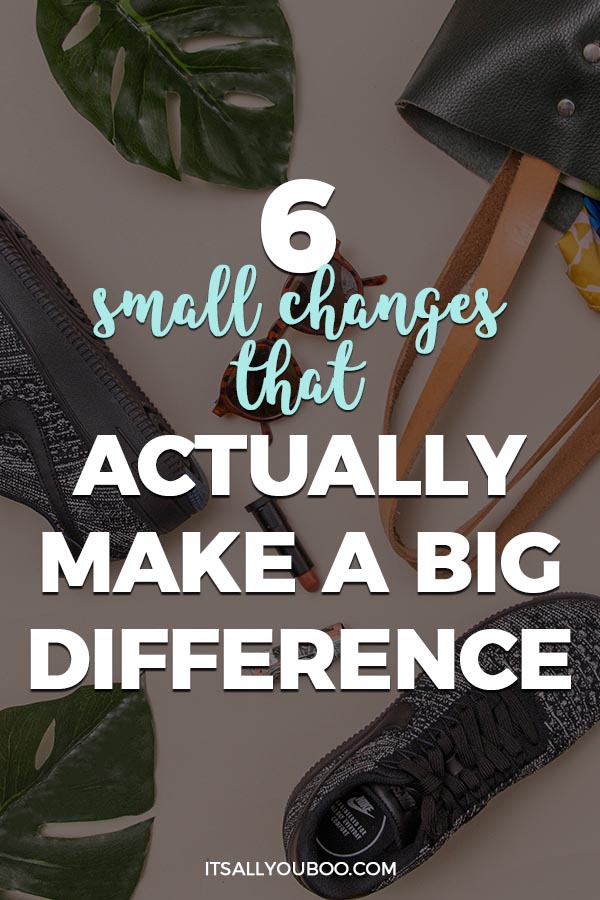 Small Change, Big Difference for Your Mind
#1.
Starting Each Day with 15 minutes of YOU Time
Let's be honest. What is the first thing you do when you wake up each morning? Is it pick up your phone and start surfing Facebook or Instagram, or your Twitter feed? In fact, when was the last time you sat down and were just still, not moving, just being?
Truly quiet both in your environment and in your mind? I am sure if you are like most people it doesn't happen unless you are intentional about it.
According to Psychology Today, there are many benefits to spending time alone. It allows you to reboot your brain and helps you unwind. It also helps you improve concentration and productivity. So, there are REAL health and psychological benefits of having a little quiet time just, for, you every single day.
👉🏽 RELATED POST: 5 Things to Do Every Morning for an Amazing Day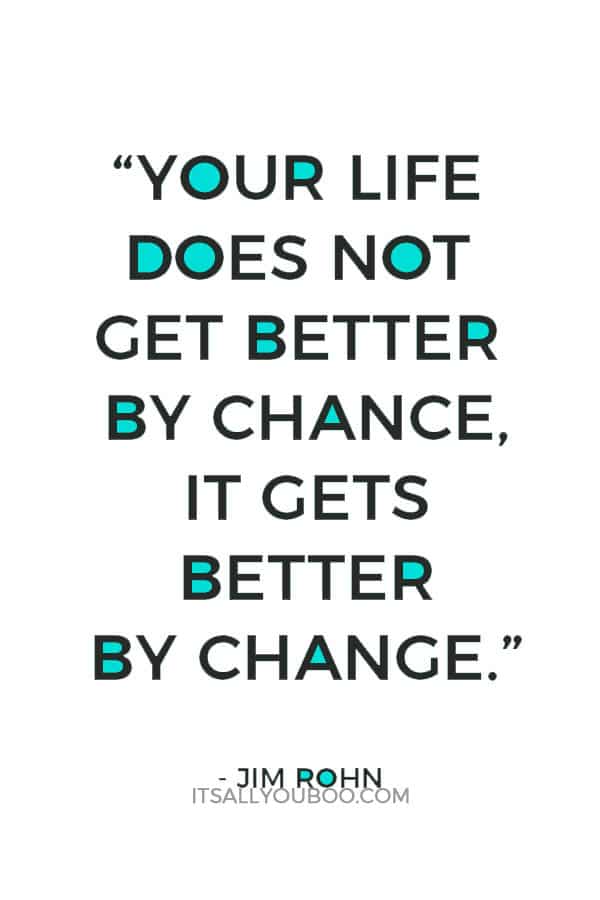 I encourage you to keep a bullet journal on your nightstand. When you wake up, find your favorite place in your house, grab your favorite morning beverage (coffee is a MUST for me!), and devote 15 minutes to yourself in quiet reflection.
I encourage you to purchase a bullet journal and a cutesy pen to help you jot down anything that comes to mind. It could be some goals you have for your day, or what I love, is a gratitude journal. Spending time reflecting on all the things you are thankful for. Starting your day with a grateful heart is surely going to bring you a great reward.
These 15 minutes a day may seem small, but this small change can make a big difference in your overall mindset.
Small Change, Big Difference for Your Soul
#2.
Listen to Your Favorite Song Every Day
If you are anything like me, there is nothing that adds a little spring in your step like hearing your favorite song. For me, the song "Free Fallin'" by Tom Petty & The Heartbreakers is my absolute favorite and whenever it comes on the radio, I roll down my windows, crank the radio up, and sing as loud as I can until I am hoarse. So, pick a song that makes you feel like that!
What is your favorite song?
One that makes you just feel good. Brings a good vibe to your life. Make a commitment to listen to it every day. It could be on your way to work or sitting in the driveway before you head into daycare to get the kids. Or maybe it is during your lunch hour, while you are trying to get through yet another day in the office.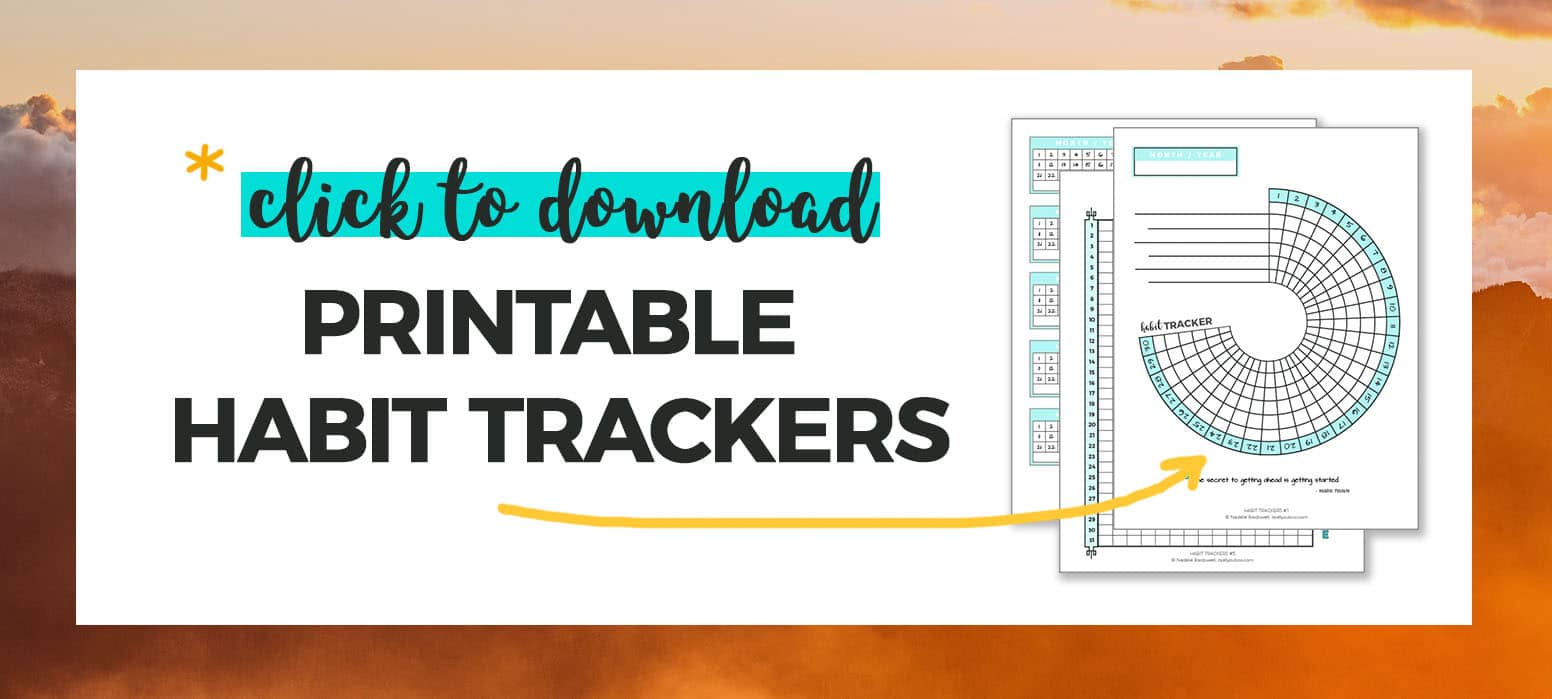 Whenever works for you, commit to this small change and watch it make a big difference for your soul. You will feel good from your head to your toes!
Small Changes, Big Difference for Your Body
#3.
Wear Lipstick Every Day
Now, you might be sitting there thinking, I don't "do" lipstick. Or, how could wearing lipstick make a big difference? And I totally hear you. A lot of people don't like lipstick.
BUT, I am going to challenge you on this. Have you ever taken a picture of yourself 100% ready, except for lipstick or any type of tinted lip gloss? Then side-by-side taken a photo of yourself where the only difference is a little lip color? I bet not.
Take me for example. Look at this difference: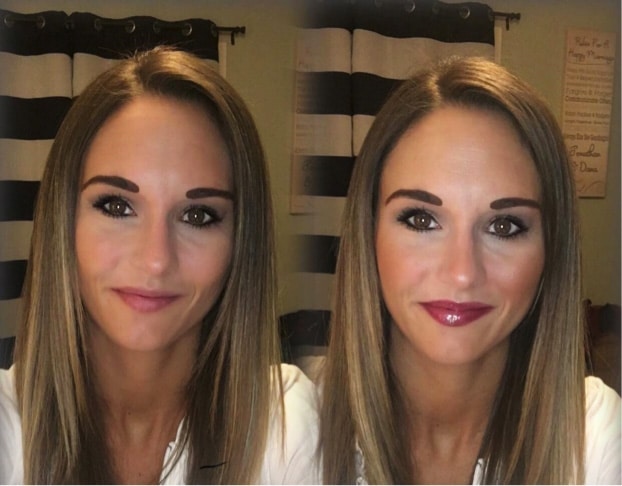 The difference is tremendous. Wearing lipstick shows how a small change (like adding a little color to your lips) can make a big difference. For me, I feel more put together and ready to tackle the day. Plus, I don't think my husband minds either!
#4.
Move Your Body, Even Just a Little
Regardless of how you feel about exercise, I think we'd all agree that some form of exercise is important. In fact, the Mayo Clinic outlines 7 health benefits of regular physical activity. The one I like the most is improved mood and a boost in energy. Who couldn't use a little kick in the pants from time-to-time?
We are all at different levels when it comes to exercise. And even though I would rather worry about fittin' dis piece of pizza in my mouth vs. fitness, I know it is important.
Whether you use at-home workouts, impromptu stair climbs at work, running on the treadmill, lifting weights at the gym, cross-fit… MOVE YOUR BODY!
I don't care if you are dancing in the kitchen while flipping pancakes or slow dancing with your baby in the kitchen (yep! I do that). Just move your damn body! It is good for you, your body, your booty and most importantly your mind! If you are looking for more tips to unlock your summer body, visit my blog. You can also download a list of 20 girl power workout songs that will get your booty moving.
👉🏽 RELATED POST: How to Boost Your Energy and Beat The Afternoon Slump
Small changes that make a big difference: Your future
#5.
Automatically Contribute to a Savings and/or Retirement Plan
Have you heard the term inertia before? It simply means a tendency to do nothing or remain unchanged. Oftentimes when it comes to money, inertia can take over our lives. We may not understand how something works, or don't know how to do something, therefore we don't. This can be a very dangerous mindset, especially when it comes to saving for your future.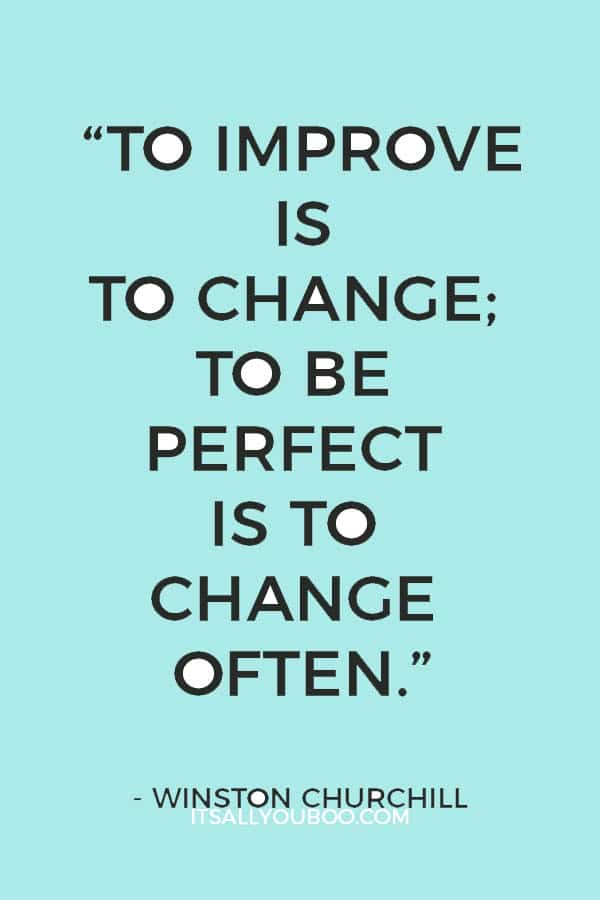 One of the biggest reasons people don't save is because they don't think they have the money to do it.
And really, if they were to look at their finances and create a budget, they would find pockets where they could spend less and save more.
Click here a copy of the simple budget spreadsheet I use for my family's budget. I hope this helps you get started. Use this to help you identify how much money you have coming in and weigh that against how much money you have going out. Then, determine where you need to make some shifts. Any surplus should be saved to your savings and/or for your retirement.
Now, I know retirement might seem a long way off, but time moves VERY fast. I cannot stress enough the importance of saving even just a little bit to your retirement future. You might be thinking, "I don't have any money to save!"
Small Finances Changes Start with A Budget
Hopefully, you stop right there and go back and create your budget. You might still say you have no extra money, but I bet you can make some modifications to your budget to not order pizza every Friday night to save a little bit here and there. Life is all about choices. What is most important to you?
👉🏽 RELATED POST: How To Quit Keeping Up With The Joneses
One easy way to start saving is to save your salary increase each year. It is money you weren't previously living off, so you won't be missing it. Also, contributing automatically to your savings or retirement account makes it SO much easier to not feel like you are missing anything.
Another thing you MUST do is take advantage of the Company Match in your employer-sponsored retirement plan. If you are saving for retirement through your employer, and they offer a match, you MUST contribute. Example Company XYZ will give you $1 for $1 up to 6% of your pay. This means that for every $1 you contribute they will give you for FREE, up to 6% of your pay! Say WHAT!?! Don't leave that FREE money on the table. So ALWAYS contribute at least what the company is willing to match.
#6.
Pay Your Mortgage Bi-weekly, Instead of Monthly
I am sure like most families who own homes, you pay your mortgage payment monthly. But did you know that you can pay towards your mortgage twice a month and save money in the long run?
I am sure you are thinking "Girl! I do not have enough money to pay my mortgage twice a month!" And that isn't what I am suggesting.
What I am suggesting is to consider paying your mortgage bi-weekly vs. monthly. This is basically taking what you pay monthly and splitting it in half and paying that amount every two weeks. Now you might be wondering, why would I do that?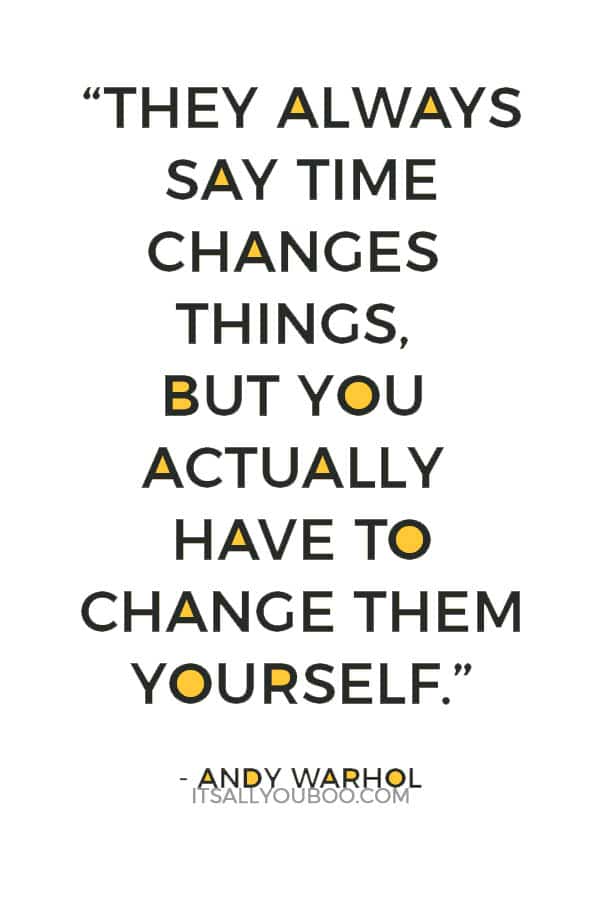 A few reasons.
1) Save money spent on interest
For a $300,000 mortgage loan, with a 3.5% annual interest rate, set to pay over 30 years, you would spend about $184,968 in interest ALONE. Now, if you take that same mortgage and interest rate and split it bi-weekly, you would spend about $157,246 on interest.
This is a SAVINGS of over $27,000 over the 30-year life of the loan. Who wouldn't want that extra change in their pocket? (Example calculated from Bank Rate).
2) Pay your mortgage off sooner
In this same example, following the bi-weekly payment schedule not only allows you to pay less in interest but also helps you pay down your mortgage 4 years faster! How awesome would that be to have a home paid for 4 years sooner than you expected!?!
The one thing to keep in mind if you choose this method is to talk to the mortgage company you have your mortgage with. You want to make sure that the extra money you are paying goes towards the principal of the loan and not the interest. That way it can help you pay down that loan quicker.
Printable Habit Tracker Templates
Start making small changes that make a big difference in your life today. Sign up below to get your FREE printable habit tracker templates, with spreads for 30 and 31 days.
Do you believe me yet?
So, there you have it! 6 small changes that can make a big difference in your life. These range from beauty to body to finances. The key takeaway here is that you don't get bogged down in the big massive goal ahead. But rather, you start taking very small baby steps toward achieving your dreams and goals.
It doesn't need to be all or nothing. A small change today can make a big difference tomorrow.

What small changes will make a big difference in your life?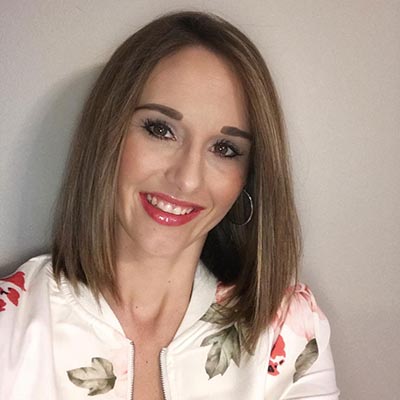 More About Guest Contributor
Dana Gaulke of Honestly, Dana is a 35-year-old momma to 4 kiddos. She is the voice behind Honestly, Dana which is a lifestyle and mom blog for women who are looking to invest in themselves, those around them, all while still being all things GLAM.
Last Updated on July 11, 2021
✕
Get Your Habit Trackers
+ weekly tips to help you slay your goals.