What are some career goals examples? Looking for the ultimate list of SMART career goals examples?
Different phases of your career come with new joys, triumphs, and of course, hurdles. Setting goals not only helps keep us on track but also sets us up for new successes along the way. There's really no greater joy in your career than by setting a goal and actually accomplishing it. The same goes for overcoming hurdles in our way: the best way over is by setting an achievable goal that will get us to the other side.
We practice goal setting to keep us on track and motivated through all phases our of careers. From the moment you decide on an industry to the day you retire, goals keep us focused and taking on new challenges.
It's easy and far too common to set blanket goals. Goals like, "learn a new program" or "improve my leadership skills." While goals like these are set daily by 1000s of people, these are the least likely to be accomplished. These goals can be good bases but without setting clear parameters, defined targets, and giving ourselves a direct time frame, these goals quickly fall between the cracks.

Make Your Career Goals SMART
The way to ensure your goals are ones that won't accidentally slip away is to make them S.M.A.R.T. (smart) goals. Smart goals use a handy acronym that you can use as checklist when you're defining your own career goals.
S.M.A.R.T stands for:
Specific
Measurable
Achievable
Relevant
Time-bound
By using the smart goal framework, you're giving yourself the best chance possible to succeed.
Now that you know how to make your goals smart, let's go through some smart goal examples that you can alter to make fit for your personal career goals. We'll divide these goals into time-frame: short-term, long-term, and lifetime goals.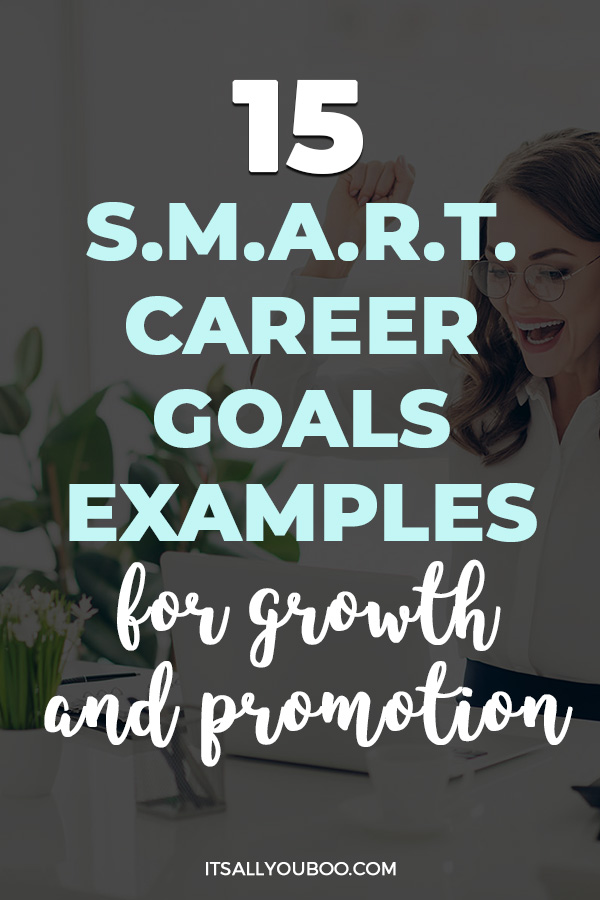 5 Short-Term Smart Career Goal Examples
Short-term goals are ones that can be accomplished in a small amount of time. These goals could take you anywhere from a few hours to just under a year to succeed. To ensure they don't drag on for longer, you want to make sure they are well-defined and are given a reasonable, albeit short, time frame.
Setting smart goals that can be completed in a shorter period of time will help you break apart long-term goals and will keep you motivated when working towards lifetime goals.
Short-Term Career Goal #1

:

Create a LinkedIn profile and connect with 50 colleagues. This profile will be completely filled out and optimized for my industry in 1 month.

LinkedIn is a powerful platform that those serious about their career should take advantage of. While you might not need it today for networking and finding new job opportunities, you never know when you will. By setting it up and optimizing your page in advance, you'll be ready to use it when and if the time comes.

This is a short-term goal because it will only take you about 1 month to see through. If you're not working full-time, you could make the time frame significantly shorter.
👉🏽  RELATED POST: 8 Quick Job Search Tips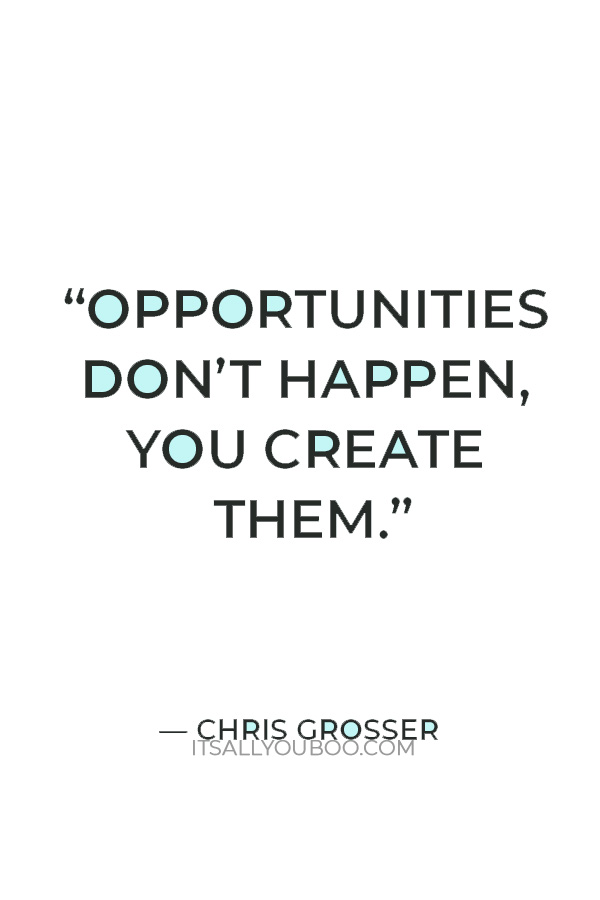 Short-Term Career Goal #2

:

Craft a 5-year career plan that identifies the industry I want to work for, the qualifications I'll need to get my foot in the door, and the steps I'll need to take to make a name for myself within the industry. This plan will be created in 2 weeks.

Setting a detailed career plan is a powerful goal many of us overlook. While most people do this in college, or freshly out of college, it's something that gets quickly tossed to the wayside once you're in the midst of your career.

By re-evaluating your career plan, or creating one for the first time, you'll naturally be able to make your next goals. You'll be able to see the bigger picture of what you're working for and the steps you'll need to take to get there. This will give you a great roadmap to use throughout your entire career.



Short-Term Career Goal #3

:

Enroll in an online course that will teach me (insert targeted skill) that will make me a more desirable candidate for an upcoming promotion.

There's an online course for everything these days which means there's really no excuse not to continually improve your skills at work for your profession. Regardless of the industry you work in, by staying up to date with new platforms, systems, and ways of thinking, you can establish yourself as an innovator in your industry.

This will give you the leg up on a promotion or give you the courage to strike out on your own as an entrepreneur. No matter the reason why you want to take that online course, this is a goal that can be accomplished in a defined period of time based on the course curriculum.

Even If it's an advanced course that will take more time to complete, nearly every online course will be done in three months or less.
👉🏽  RELATED POST: What to Do When You Hate Your Job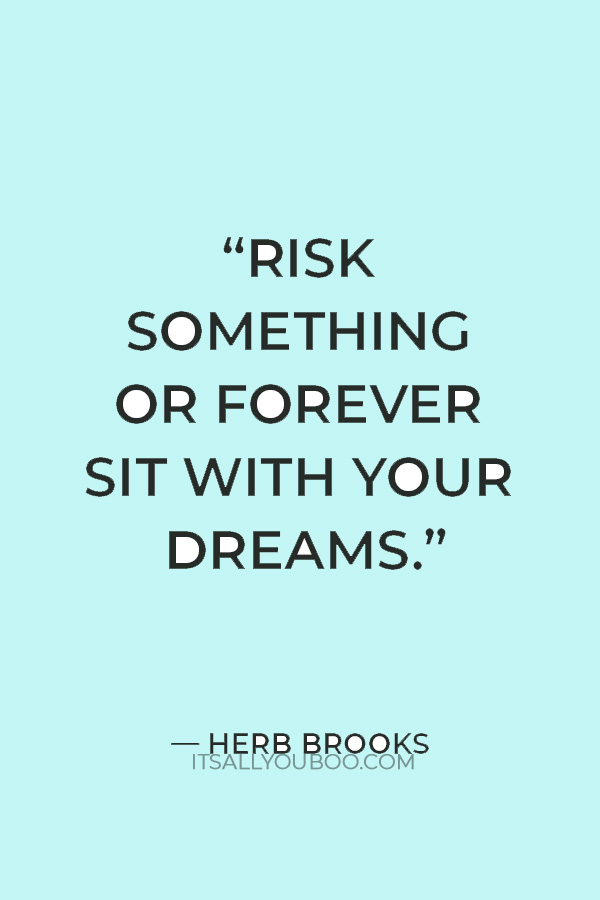 Short-Term Career Goal #4

:

Apply for 15 jobs in the next 3 weeks in my industry, within my skill set, and are jobs I would be eager to say yes to.

For those of you on the job hunt, be it your first job or your 5th, most people underestimate how much time, commitment, and stamina it can take to field job vacancies and perfect the applications.

Finding a job is a job in itself, so treat it as such.

By setting a goal to actually find a job and launch your career, you'll be far more likely to land a gig you'd be eager to accept. Be sure to tweak your parameters of how many jobs you could apply to in a given period of time based on your availability.



Short-Term Career Goal #5
Complete a personal performance audit and highlight the strengths that I can build off of and the weaknesses that I can improve upon.
Personal development is near and dear to my heart. And while I tend to focus on personal development in terms of my daily life of eating healthier, working out, and taking "me time," it's just important to your career as it is to your day-to-day.
To conduct a personal performance audit on yourself, start by asking your boss for a review and then move on to colleagues you work closely with. Next, sort through any performance review you've had in the past and take some time to think back on times you excelled at your job and times you needed extra assistance.
Much like goal #2, this audit will serve you later as a resource for future goals.
👉🏽  RELATED POST: Financial Things to Consider Before Quitting Your Job
5 Long-Term Smart Career Goals Examples
Long-term goals are ones that take anywhere from one year to ten years to accomplish. For goals that take you longer than a decade to see through, we've put them in the next group, "lifetime goals."
Both long-term goals and lifetime goals typically can be divided up into short-term goals. In many of the examples below, you'll see I use short-term goals to fulfill bigger, longer-term goals.
Long-Term Career Goal #1

:

Establish myself as the ideal candidate for the next management position. To do this, I'll take on extra assignments, complete a course to improve my skills, and discuss openly with my boss that I'm interested in taking the next step in my career.

A common (and smart) career goal is to work towards promotions. Promotions are ideal ways to not only show off your skill sets and your dedication to your job but they typically come with a raise. While more money isn't everyone's goal with their work, it is a clear benefit from the effort you continuously put in.

Biding for a promotion is a long-term goal because it's something you'll need to work towards to get. Very rarely do people wake up one morning and randomly get a great promotion. Years of diligence, learning, and prioritizing your career are what will get you there instead.



Long-Term Career Goal #2

:

Improve my coding skills in one year to be able to code my own website that has 4 pages, 1 email subscriber form, and Google Analytics connected.

This specific goal will take some time to accomplish. In my career goal example, to be able to code your own website, you'll need some time to develop your skills.

While you can alter this to another skill set you dream of having, this goal is bigger than just taking a course on that skill. This goal is the aftermath of your course when you're putting your newly attain skills to practice. To make sure this is a measurable goal, you'll want to be specific as to what you want the final outcome to look like.
👉🏽  RELATED POST: How To Get Your Dream Job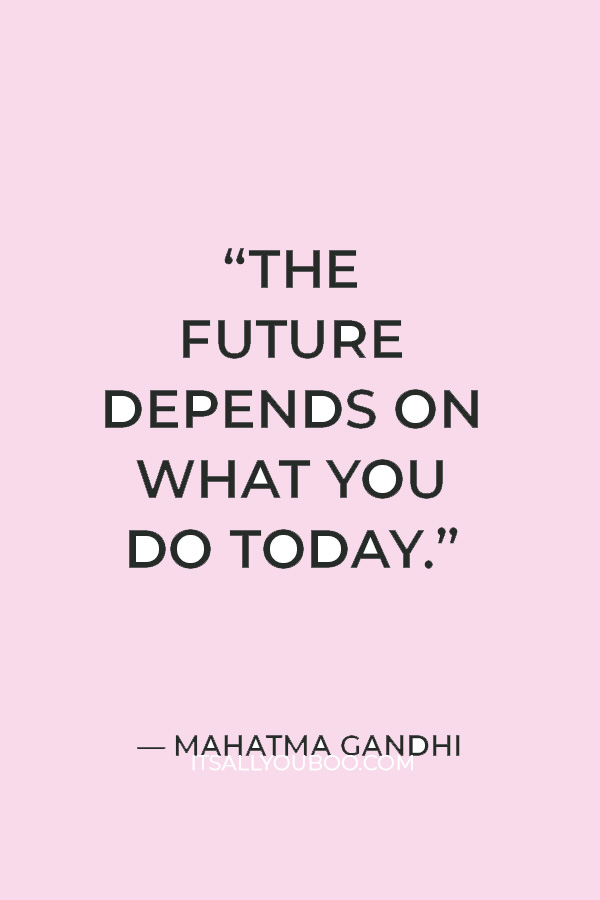 Long-Term Career Goal #3
Build my leadership skills by taking on additional projects, asking for help when needed, and actively listening to others' input.
Leadership skills are something you'll need to have in order to confidently go after the upcoming promotion. Although some people are natural-born leaders, that doesn't mean it isn't a skill you can't learn.
A great leader can communicate effectively, listens well to others, and isn't afraid to ask for help when needed. By sharpening these separate skills, you'll be working towards your overall growth as a leader.
Long-Term Career Goal #4

:

Hone in the skills that I have developed throughout my career to start my own business and officially become an entrepreneur.

The entrepreneur buzz has truly heightened in the past years and as an entrepreneur myself, I can clearly see what the hype is about. Becoming an entrepreneur can mean working only on projects you're passionate about, working hours that fit your schedule, and working from the home base you choose.

While all of those end results are certainly dreamy, it takes a lot of hard work and micro goals to get there. This is certainly a long-term career goal example that will take years for you to successfully achieve.



Long-Term Career Goal #5

:

Become location independent and successfully make an income from anywhere in the world.

Another buzz-worthy lifestyle now is to become location independent. Location independent means you have the ability to work from anywhere, be it your kitchen table or coffee shops around the world. You have the flexibility and freedom to work from the place of your choosing.

There are two routes to becoming location independent. You can either become an entrepreneur and choose your work to fit any time zone or you can get hired as an employee that is flexible in your location. Whichever route you choose, unless you already have a remote job, you'll need to be clear on the skills you're gaining and the jobs you apply to ensure this goal becomes your reality.
👉🏽  RELATED POST: SMART Goals Examples for Business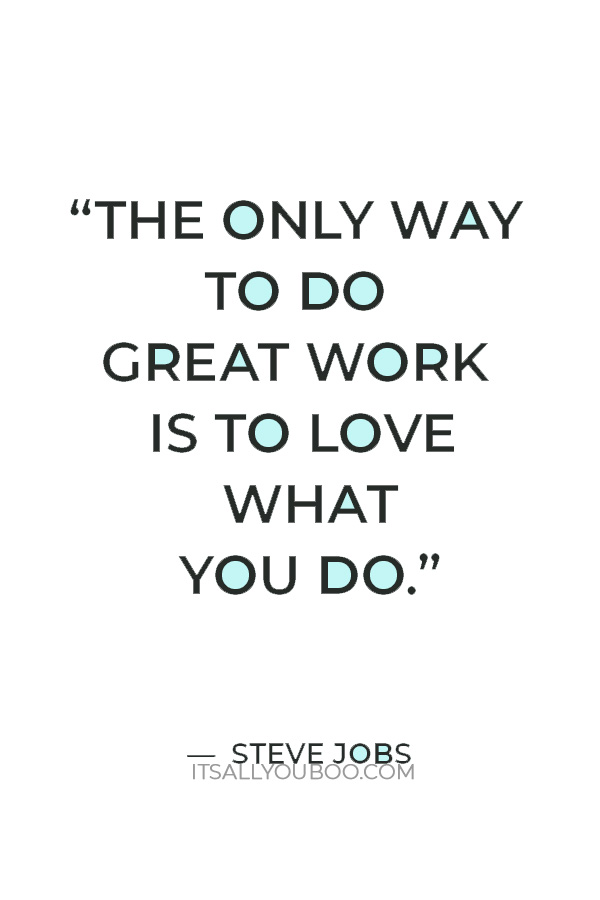 5 Lifetime Smart Career Goals Examples
Lifetime goals are the most time-consuming of them all. These are goals that take decades for you to see through but since they take so much time to accomplish, they're usually the ones that will affect your life the most.
These goals tend to look at how you'd like to end your career, supplement your career, or grow within it over a long period of time.
Lifetime Career Goal #1

:

I will retire from my profession by age (insert age).

Many people have ages that they aim to retire by. Since this is a goal you set for yourself decades before it actually happens, it is a lifetime goal. The reason you want to set this goal so far in advance is to ensure you've given yourself the time you need to set yourself up for a comfortable retirement.

Unless you have a golden hen and you're working for fun, not money, you'll need time to save up enough funds to support yourself once you're at retirement age and the many years of your life that will come afterward.



Lifetime Career Goal #2

:

I will save and/or invest (insert $ amount) in (number) years to have as a retirement plan.

Although this lifetime goal example is intertwined with the example before, I've decided to break them into two different goals instead of pushing them into 1. I did this because you could set this goal for yourself at the height of your career, far before you're ready to retire, instead of lumping it together with retirement age.

What I mean is that at age 35 you could start putting aside $10,000 a year, some in a savings account and some in investments. If you're able to stick with this goal, by the time you're 45, you'll have $100,000 saved. Depending on your lifestyle, you could retire at 45 but most people opt to instead retire at a later age. This gives you either more time to save or more time to enjoy your earnings, knowing you have your retirement fund ready.
👉🏽  RELATED POST: Can I Afford to Quit My Job?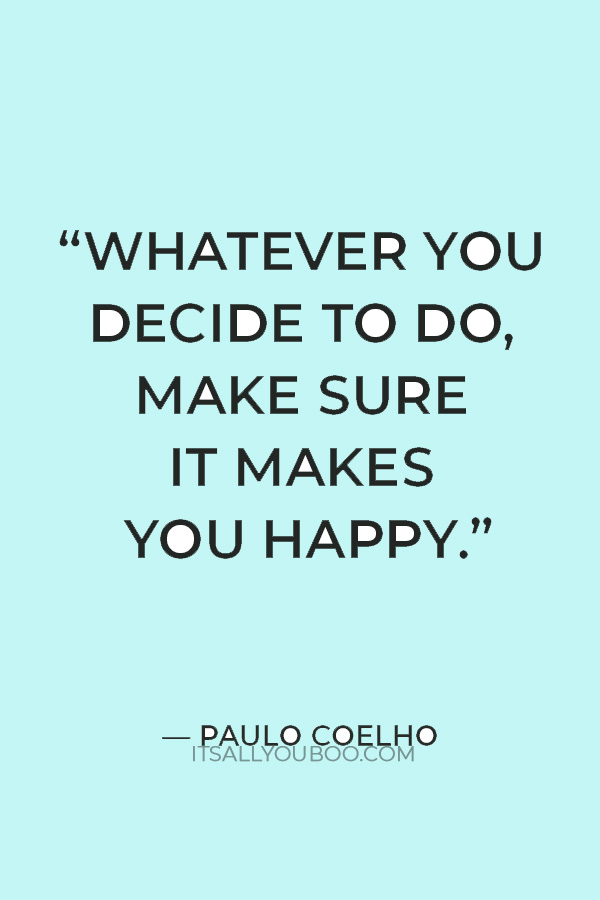 Lifetime Career Goal #3

:

By the time I am (insert age), I will have created (insert number) different streams of passive income.

Having a steady stream, or multiple streams, of passive income will take a huge weight off your shoulders. However, setting these up and making sure they flow year after year isn't something that in most cases can be accomplished overnight. You'll need years of trial and error to find a stream of income that works for you and doesn't dry up.

By making this a lifetime goal, you give yourself plenty of time to get your passive income established, instead of trying to rush into the next "get rich quick" scheme.



Lifetime Career Goal #4

:

Throughout my career, I will strive to maintain a healthy work/life balance where I am only working from 9-5, Monday-Friday and actively turn off work outside of that time.

This goal carefully intertwines your career with your lifestyle, turning it into a goal that could take years to perfect. At some points of your career, this might be relatively easy to accomplish, but at other times, after you've been promoted or when you've become an entrepreneur, it'll be really difficult.

By setting it as a lifetime goal, it's not something you'll necessarily check off your list. Instead, it's one you'll constantly need to check yourself against to make sure you're setting boundaries and maintaining a healthy work and life balance day after day and year after year. You've got to learn how to leave work at work!
👉🏽  RELATED POST: How To Leave Work On Time Without Feeling Bad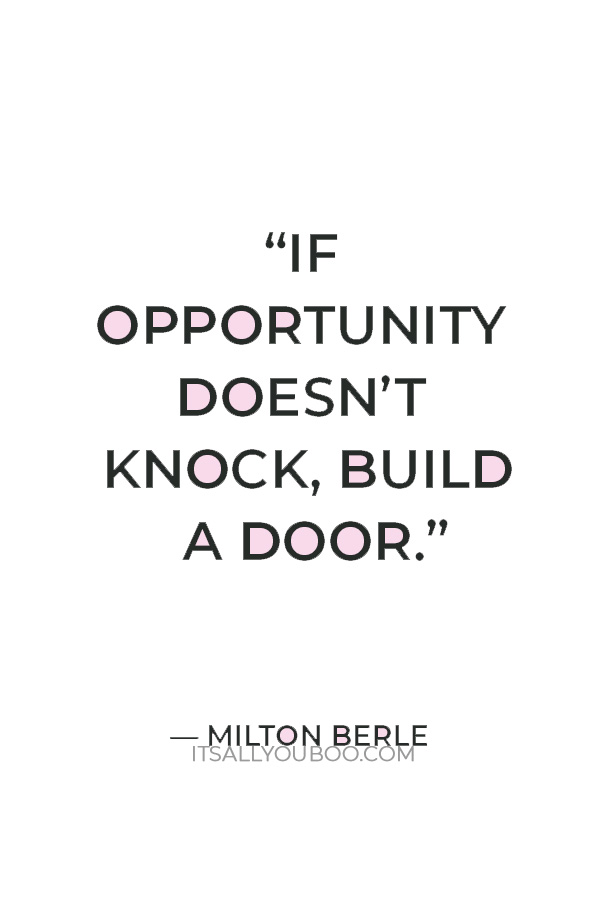 Lifetime Career Goal #5

:

By the time I am (insert age), I will become a mentor to those who are new to my industry. I will offer this service pro bono to those who are ambitious and have great potential in my same career.

As our last smart goal example, another lifetime goal could be to become a mentor to those that are new or growing in your industry. You'll be able to pass on everything you've learned throughout your years of success to help make someone else's path a bit more straightforward.

Although it's certainly not necessary to offer this service pro bono (without pay), many of those who are secure and content with their career carefully pick. They choose their ideal mentee to guide them into kicking off their profession with the right start and offer their advice without looking for any monetary return.

If you opt for this route as well, I advise you to choose your mentees carefully and keep the list short and sweet, maybe even only 1 a quarter, to ensure this doesn't overwhelm you and get in the way of your other goals.



In Summary
With these 15 smart career goals examples, it's time to pick and choose the goals that you best identify with. Edit the specific parameters to fit what you're aiming to accomplish and to make sure you create measurable goals that you're sure to smash.
Get Your SMART Goals Worksheet
Ready to set these Smart career goals examples? Sign up below to get your FREE SMART Goals Worksheet, form-fillable, and printable, and includes more examples to help you.
Your smart career goals give you wins per day, per week, per year, or even per decade. By utilizing a mix of short-term, long-term, and lifetime goals, you're sure to stay on track and achieve the goals you set for yourself.
What are some career goals examples? Want to get a job promotion and have career growth? Click here for 15 smart career goals examples. #SMARTGoals #GoalSetting #CareerAdvice #JobHunt #DreamJob #Careers

What SMART career goals examples will you set?
Last Updated on July 19, 2023
✕
Get your SMART Goals Worksheet
+ weekly tips to help you slay your goals.