Looking for tips for moms going back to work? Ready to return to the workforce after having kids?
So, you've done the raising-kids-thing and are ready to take all of that newly-found spare time and get back into the workforce. Or maybe you are a new mom trying to figure out how in the world you are supposed to go back to work after your maternity leave.
Whether getting back to your job is a necessity or a way to get out of the house, you probably have TONS of questions on how exactly you are going to do this.
Working every day is a COMPLETELY different lifestyle for moms, but that doesn't mean that it is impossible!
We live in a day and age when getting out of the house and finding your inner boss babe is not only the norm but is encouraged. So step into the heels at the back of your closet (or work boots, no judgment here!), and let's dive into these amazing tips for moms going back to work!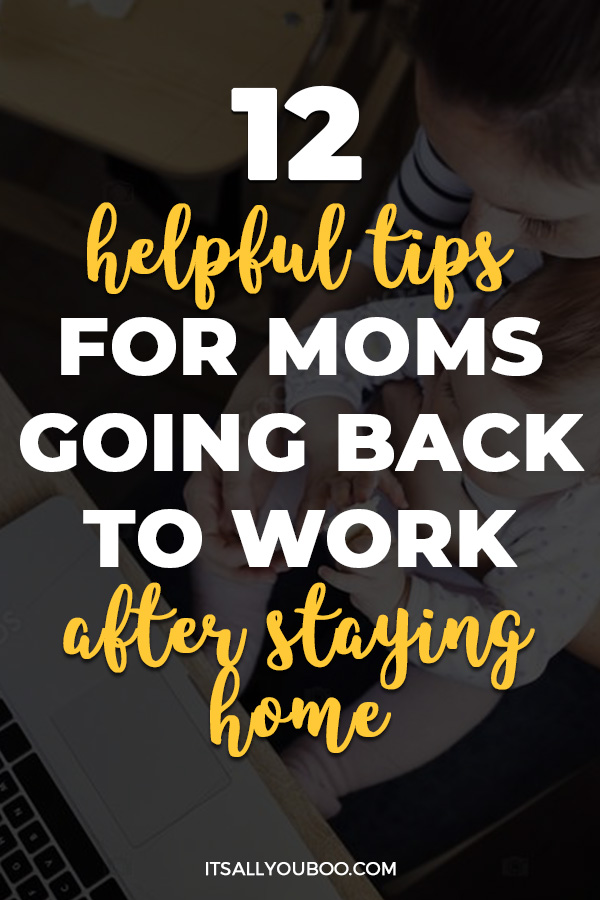 Essential Tips For All Moms Going Back To Work
Both new and veteran moms could really benefit from these tips about how to handle the transition from the home to the workplace.
#1.
Stay Organized
This is absolutely crucial to that work/home life balance! When it comes to returning to the workforce, one of the greatest tips for moms going back to work is to keep both their work and home tasks organized.
There are so many ways to do this, from the classic pen-and-paper list, to a detailed hour-by-hour planner, to an app on your phone!
Whatever route you choose, make sure that you set aside some time each week to organize your schedule. Trust me, your dirty dishes piling up in the sink will thank you for it!


#2.
Prioritize Your Tasks
No, the living room does NOT need to be vacuumed this week… In fact, if it doesn't get done next week, that's okay too!
If you are returning to work after a long period of time, you are probably used to having time each week to get all of the detailed cleaning and other minor tasks done that you want to. But jumping back into the workforce after any break means having to shift your focus from one reality to a new one.
The best way to start prioritizing is by choosing the three main things you need/want to get done that week. (Pro tip: set these three things at the beginning of the week when you are organizing your schedule and write them somewhere you won't be able to miss!)
As a mom myself, I know that the list of things needing to be done can be a mile long. But it's PERFECTLY OKAY to not get everything done.
It is definitely hard to let some things go, but the next couple of tips will definitely help with that!
👉🏽  RELATED POST: How to Prioritize Your Time at Work and Home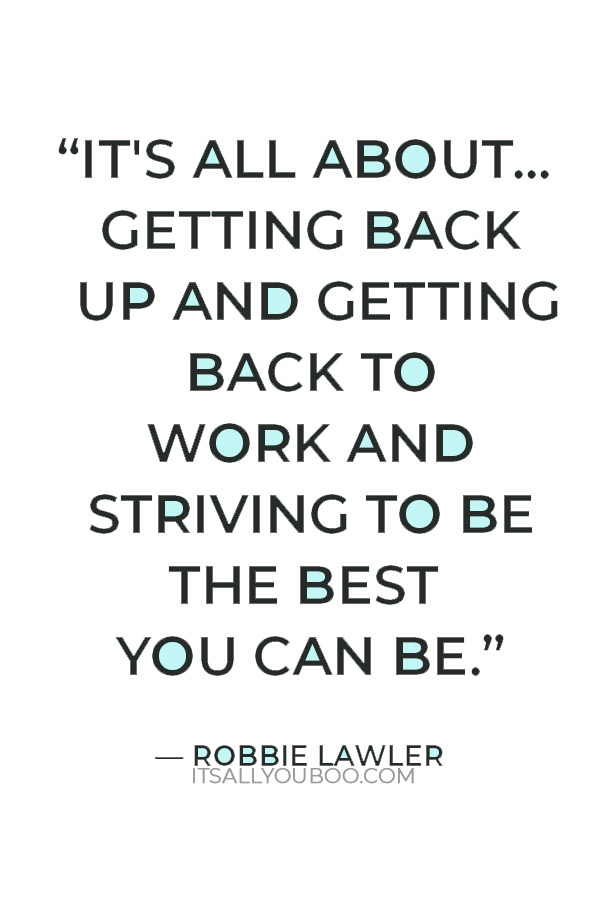 #3.
Use Your Village
Ah, the old saying, "it takes a village to raise a child."
But the reason it is said so much is that it is SO TRUE! Whether you have little ones or teenagers, using the people around you is such a great way to take some of the stress off of you when you head back to work.
Call on your partner, your best friend, your mom, or the neighbor down the street. Any of the people in your life who love you would also love to help you! Especially when it comes to the small things like getting your 13-year-old to their piano lesson on time. Take all the help you can get, mama!
#4.
Delegate Tasks
This kind of goes along with using your village, but it is so important that I wanted to get more specific.
There are so many little tasks that start to pile up as a mom:
Grocery shopping
Scrub the bathrooms
Take the dog for a walk
Making dinner
Getting the laundry folded
You get the picture.
But guess what? You don't need to do all of these by yourself! Use that village we talked about before and get some help checking things off of your to-do list.
Probably one of my greatest and easiest tips would be automating something like grocery shopping. Have you ever gone into the store and ended up being there twenty minutes longer than you wanted and with ten extra items that you didn't plan on?
With online ordering and pickup is offered at pretty much every store, this is a great way to make sure that your precious time isn't being cut into when you are away from work.
👉🏽  RELATED POST:  How to Maintain Work Life Balance For Moms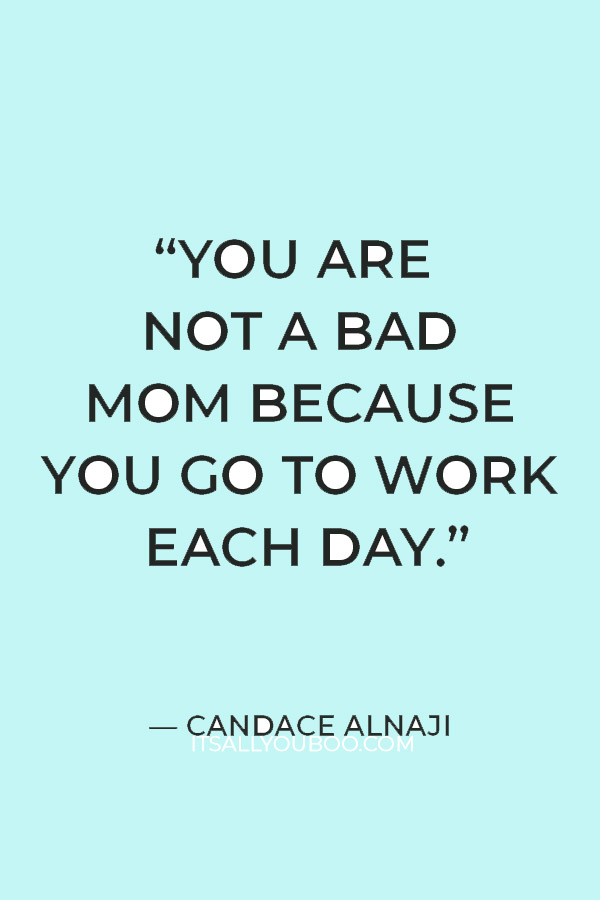 #5.
Put Your Best Foot Forward
All of these general tips are great, but you might be wondering how the heck to even get a job before you even make it to the workforce!
When it comes to finding a job, you want to make sure that your resume is up-to-date and that you are putting your best foot forward.
But what if you don't have any relevant or recent experience? Oh, I promise you do!
As a Stay At Home Mom, you have tons of experience. For the last however many years, you have been a nurse, cook, maid, scheduler, driver, organizer, trainer, and manager. Take any skill that you had as a mom and add it to your resume!
You can also add any volunteer experiences. If you were a classroom mom, helped out in your community, or held a calling or leadership role in your church or other organization, use that to your advantage!
Another great way to make your resume pop is by adding in some new experiences. Indeed has some great tips for moms going back to work that includes "Refreshing your skills" and "Talking up your gap years."
Whatever you decide to put on your resume, be confident in your skills! You have something to bring to whatever business you are applying for. There isn't anyone else that can bring what you personally can!
👉🏽  RELATED POST: How to Improve Skills At Work
#6.
Stay Positive
Finding a job and then keeping that job after being a stay-at-home mom is tough. There will probably be times when you regret going back or you wish you didn't have to work. You will most likely be pushed in ways that you haven't been in a long time.
But don't give up!
You are bringing so much to the table. You are not only providing an income for your family, but you are being a great example and role model to your kids.
Remember the good. Write down some affirmations on your mirror or put a sticky note in your car. Keep your head up and STAY POSITIVE!
You've got this, mama!
👉🏽  RELATED POST: How to Always Be Happy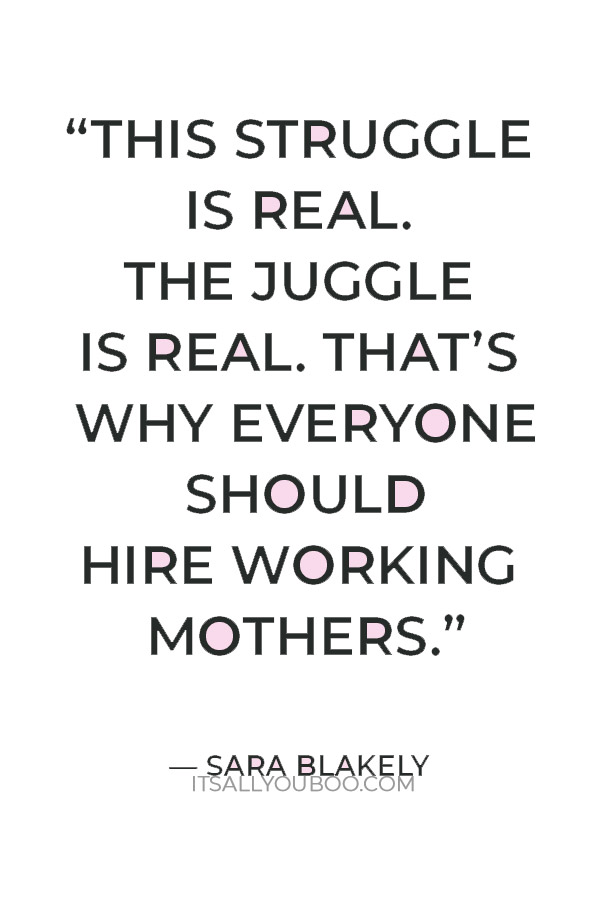 Tips for Moms Going Back to Work After Maternity
As a new mom, you are probably feeling all the feelings.
One of the biggest ones is how you are going to deal with going back to work after your maternity leave.
If you already have a job that you are going back to, luckily some of the hard work is already done. However, this is a whole new world that you are going into. You aren't just the employee who comes in each day and gets their work done, you are also a mom. You have a whole other human to think about 24/7, and that can make going back to work really difficult, even if you absolutely love your job!
If you are looking for some tips for moms going back to work after maternity leave, read on!
#7.
Deal With the Mom Guilt
Mom guilt is a huge problem for so many working moms, so don't worry, you aren't alone in feeling this way! As women, we are fundamentally programmed to have those mama-bear instincts kick in when it comes to our kids. But how can you cope with the mom guilt and still get back to work?
Remember that, necessity or not, working is a part of your life. You can be both mom and employee! If you're struggling with being back in the workplace, remember these important affirmations:
It's okay to say no!
Yes, I can do hard things!
I am becoming a role model for my kids!
I don't have to give my job 110%, especially at first.
Write these down as affirmations to look at each day and put them into practice. You are used to giving 100% of your focus to your job, but that focus is ultimately going to be split now that you have a little one, and that's okay! Embrace this new way of life and find the positives of being back within the workplace.
👉🏽  RELATED POST: 5 Time Saving Tips for Working Moms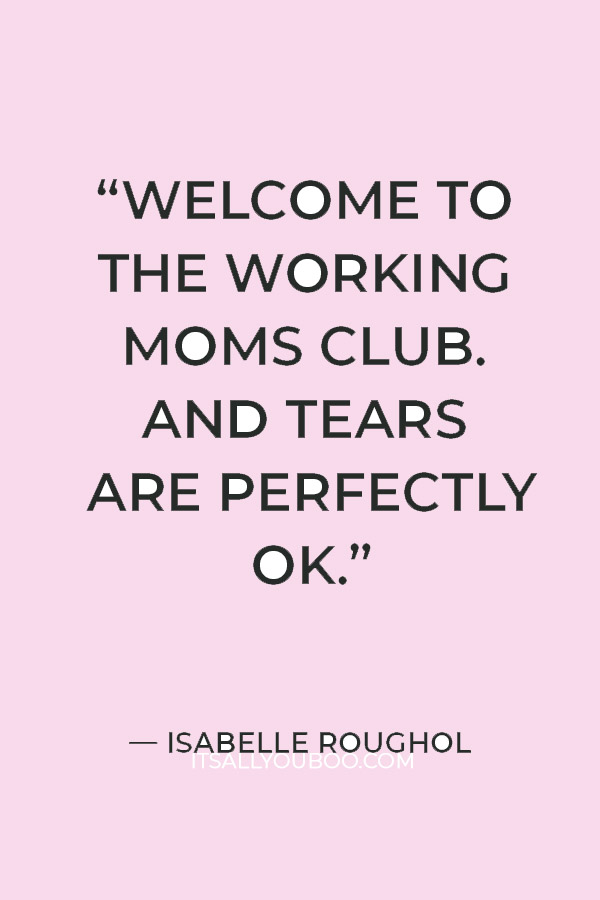 #8.
Don't Take Work Home with You
This is probably the biggest piece of advice I can give to new moms, and it goes perfectly with the tip about staying organized above. As a new mom, you have so much going on! There is no reason to be stressed about work while you are at home too!
You might be thinking, sure it's easy to not bring work problems home, but how do I stay focused while I am actually at work?
And to be completely honest, you probably won't be able to, especially at first. So give yourself a little bit of grace and ease into being back at work. Add a picture of your little one to your desk or as your screensaver so you can see those cute chubby cheeks whenever you get a chance. Talk with whoever is watching your kids about when they should call you so that your phone isn't blowing up while you are at work. You could even set a special ringtone when that person calls so you know it's important and you don't have to be stressed all day long wondering if your child is okay.
But honestly, it's going to be rough at first. Everything gets easier over time. Spend all the time you can with your family when you're home, and give your job as much attention as you can so you aren't there longer than you need to be. You can do this!
#9.
Use Your Village
Okay, maybe this is the third time I've mentioned this one, but it really is so important! Leaning on the people around you who you trust can really help ease your mind and your mom guilt when returning to work.
If your child is:
staying with a family member, focus on how good it is that they get to be so close to extended family.
with a nanny, remember that that nanny's sole job is to take care of your kid and have fun with them.
in daycare, think of the positive social interactions they are able to start building at a young age!
If you can learn to find a little bit of positivity in this situation, it will be that much easier to get back to work. Use the people who love you and your cute little one, I promise they want to help!
👉🏽  RELATED POST: Manage Your Time as a Work-at-Home Mom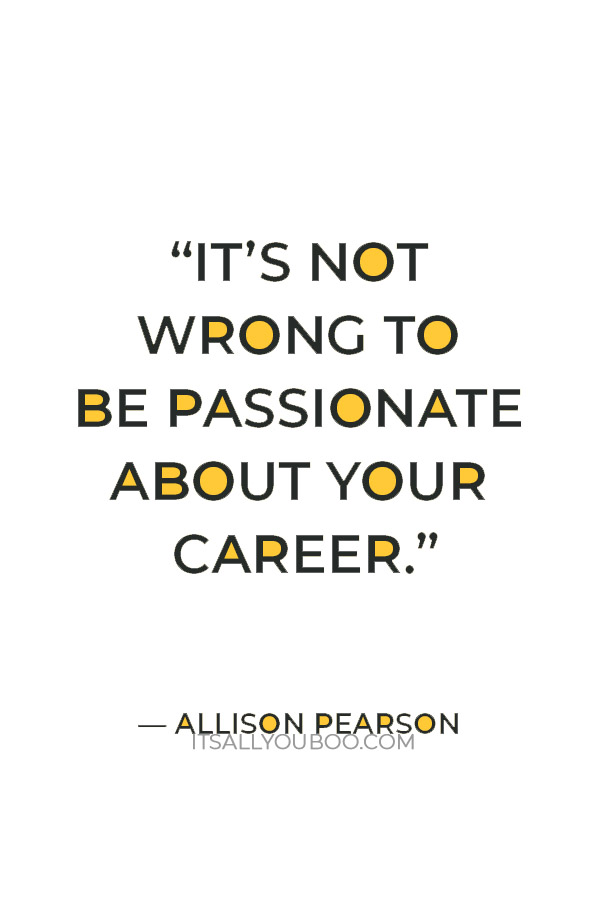 Tips for Moms Going Back to Work After 10 (or More) Years
Veteran mamas, raise your hands! You have been putting in the hard work for many, many years now and are ready to get back to work.
Maybe your kids are all old enough to be in school and you are looking to get out of the house (and make a little extra pocket change). Or maybe it's been a little longer than that and your kids have graduated and are out of the house themselves!
Whatever your reason for getting back into the workplace, here are some tips for moms going back to work after an extended period of time.
#10.
Update Your Resume
It can be really difficult for moms who have a huge gap in their employment history to land a job. However, the best way to get a job after being a stay-at-home mom for 10 years is showcasing the skills you still have, even if they weren't being utilized in the workplace.
Like mentioned earlier, you should focus on the "mom" skills you have gained during all this time at home. Use any of those community experiences to ramp up your resume and showcase who you are! Just because you have been at home does not mean that you don't have something to bring to the table! Be confident in your skills and they will show through in an interview.
If you had a degree or some other experience prior to being a stay-at-home mom, don't forget to mention that too! You could even increase your skills in that area by taking a course or class on whatever it was that you had experience in before. This tells prospective employers that even though you may have a dated education, you are willing to learn and update your skills!
If you want some more tips about getting back into the workplace, TopResume has a great article with some tips for moms going back to work! There is even a section on how to address the employment gap during prospective job interviews.
👉🏽  RELATED POST: How To Schedule Mommy Alone Time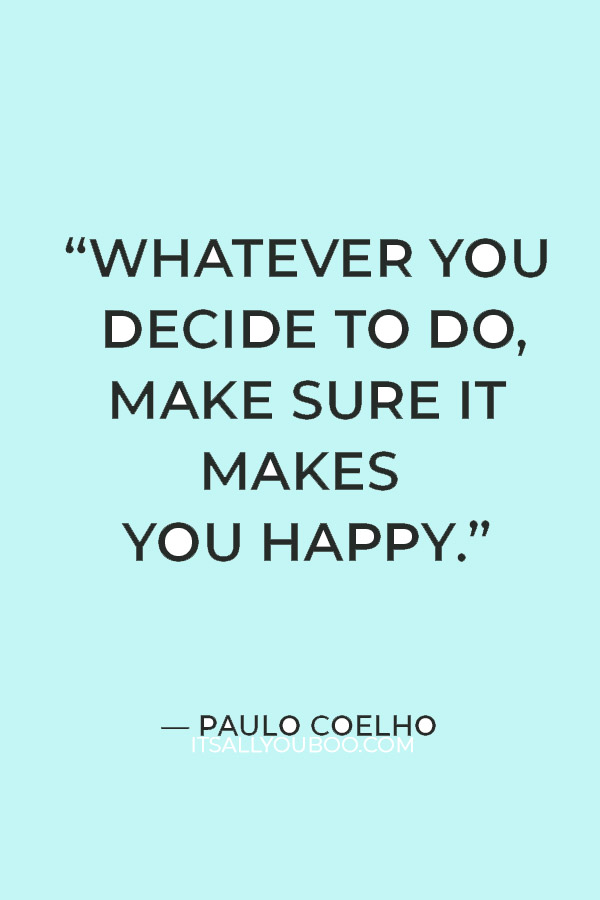 #11.
Start Networking
It can be hard to know where to even start when going back to work! But the best place to start is the people in your circle. Make sure you tell friends and family that you are looking to get back into work. You never know who knows a friend of a friend that could have a job opportunity for you!
It's also the perfect time to polish up your LinkedIn profile and start making connections with former colleagues, school friends, and members of your existing network (and village!).
#12.
Return to Work Programs for Moms
With so many moms looking to return to the workforce, some great opportunities and programs have started to come out to help them do just that.
A program that has been helping moms get back to work is called a "returnship." Similar to an internship, a returnship helps moms who are wanting to get back into the workplace to dip their toe into the job pool and gain a little bit of extra experience to lead them to a full-time position.
If you want to learn more about returnships, check out this article in Forbes by Nabanita De, founder of returnships.org!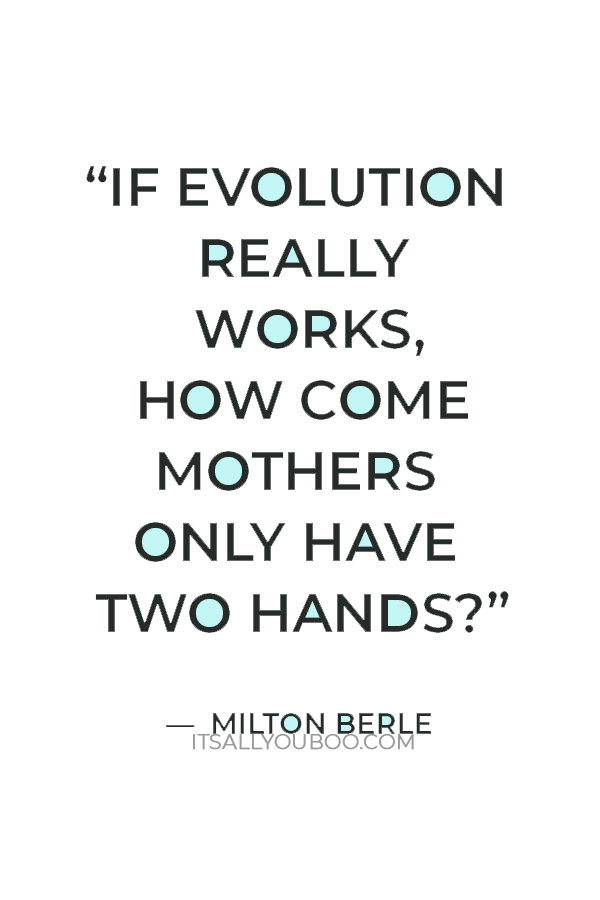 You Can Do It, Mama!
It can be hard to go from full-time mom to full-time employee, especially if you still have to somehow do the full-time mom thing as well! But out of all of the tips for moms going back to work, I would say the most important would have to be that mindset is everything.
Printable Daily & Weekly Planners
Need to get control of your at home, and at work schedule? Get your FREE Printable Daily and Weekly Planners. They're perfect for helping you put your daily schedule in order, and balance at home with your renewed work life.
Go into this new time of your life with excitement and focus on the positives. It might not be easy, but if you find something that you love, it can be so worth it!
Nervous about returning to the workforce? Dealing with mom guilt? Click here for 12 tips for moms going back to work after maternity leave, or even 10 years. #WorkingMom #MomGuilt #CareerAdvice #WorkLifeBalance #BackToWork

Got any more tips for moms going back to work?
---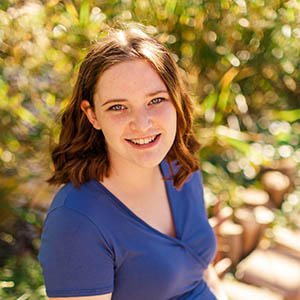 More About Guest Contributor
Sierra Scacco is a freelance copywriter who helps mompreneurs with their blogs, website content, emails, and other writing needs so they can focus on what is important to them. She has a degree in English Education and uses this expertise to help others get their message out there
Last Updated on March 26, 2022
✕
Get Your Daily & Weekly Planners
+ get weekly tips to help you slay your goals.