Is it worth buying the 2021 Ultimate Productivity Bundle?
What's included in this year's Ultimate Bundle's Productivity Bundle?
These were the same questions I had when a friend told me about Ultimate Bundles.
How could this be legit? So many products for such an insane discount?
I even wondered if it was a scam, if I should even buy it and if this was even real.
The first-ever Ultimate Bundle I purchased was the 2017 Genius Blogger's Toolkit. And wow, it was the right choice for me back then. Buying that bundle set my blog up for serious success in the coming years.
That Ultimate Bundle taught me a valuable lesson about investing in myself and my business, I didn't have to spend thousands, to get the quality resources and courses I needed. And neither do you!
Table of Contents:
Since my very first bundle, my relationship with Ultimate Bundles has grown! I've not only purchased Genius Blogger's Toolkits but the Ultimate Productivity Bundles too! I've gone from a happy customer to an affiliate, and now a five-time contributor.
I'm so pleased to let you know that the 2021 Ultimate Productivity bundle is EVEN better than the last. It features 29 products valued at $1291.98 + 9 incredible bonuses valued at $230.58. It's on sale right now for just $37!
Yes, you read that right! You can get 29 resources including courses, ebooks, printables, workbooks, planners, and more for just $37. That's a 95% discount!
Since I've had access to this bundle for a month, I've listened, read, and tested every resource included and have picked my favorites. I want you to feel confident in choosing this bundle and deciding if it's right for you!
Keep reading for my full and honest review of the 2021 Ultimate Productivity Bundle, plus find out how you can claim an exclusive bonus when you purchase with my affiliate link.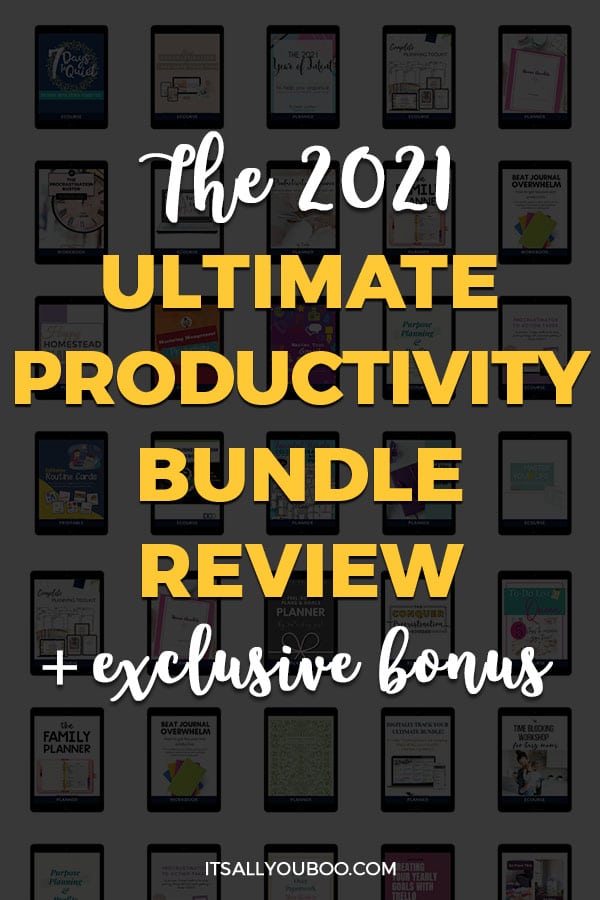 Is the Ultimate Productivity Bundle Worth it?
I know what you're thinking, with 29 resources it's easy to get overwhelmed with this bundle. Is it worth it? Should you buy it?
Don't worry, I had the same questions myself, even with this bundle.
The best way to answer this question for yourself is to decide WHY you need it.
Questions to ask yourself before buying:
Do you need to increase your productivity?
Want to set goals you'll actually achieve?
Need to kick your procrastination habit?
Is your home life chaotic and a real mess?
Wish you were better at managing your time?
Ready for better daily routines for you (or your kids)?
Love reading ebooks and taking online courses?
Want to focus on your self-growth and development?
If you answered yes to most of these questions odds are you'll LOVE the 2021 Ultimate Productivity Bundle. I must confess, that the name is a bit misleading, yes it will help you become more productive, but it will also help you with so many other areas of your life too.
You will get the most out of the course if there's someone you need help with RIGHT NOW. Don't buy it for maybe, possibly later, buy it because you need it now. Most courses are sold on their own for more than the entire bundle, so if there's a course you will take NOW, it's worth it.
Claim Your Exclusive Free Course with Purchase
I want you to get the most out of the 2021 Ultimate Productivity Bundle! And to celebrate being a part of it for three years in a row, I've got a special bonus just for you. Follow the steps below to claim your free copy of my Goal Setting 101 eCourse, a $49 value.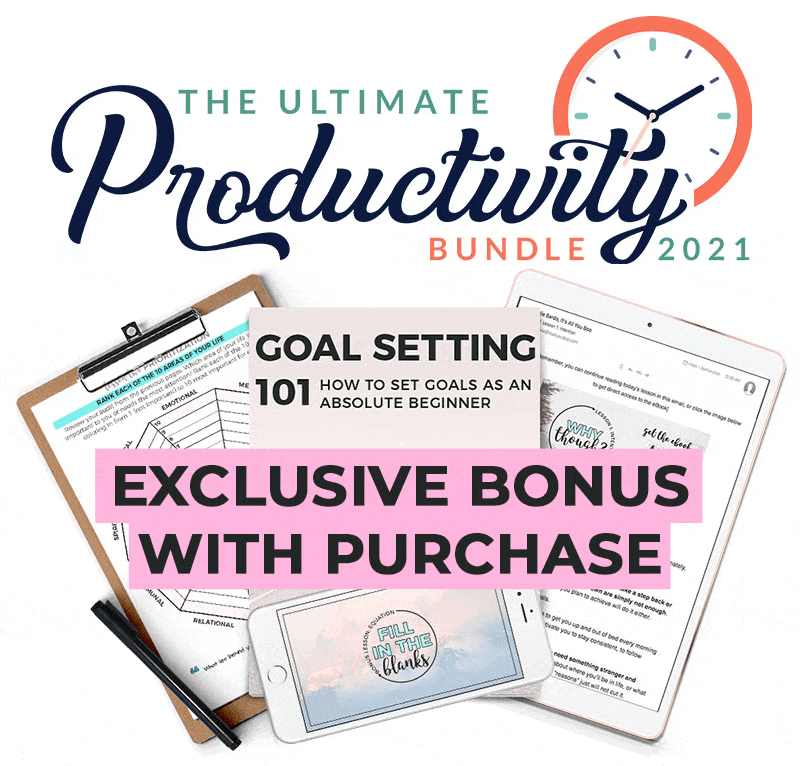 How to Claim Your FREE Course
Click here to purchase the 2021 Ultimate Productivity Bundle with my affiliate link (you have to click and buy immediately, do not click on anyone else's link).
Then, find your Order ID number on your receipt from Ultimate Bundles.
Send me an email info@itsallyouboo.com, with your Order ID.
I'll confirm your purchase is listed among my sales and send you a FREE Copy of Goal Setting 101.
What if I already have Goal Setting 101?

No worries, I'm happy to send you a copy of the 2021 Yearly Planner or the 365-Day Self-Growth Journal instead. It's simply perfect, with monthly, weekly, and pages for the entire year. Plus, inspirational quotes to keep you motivated.
What's included in the Ultimate Productivity Bundle?
The 2021 Ultimate Productivity Bundle is a collection of 29 resources created by the best productivity and personal development experts. They know what they're teaching, they've used these tips and techniques to change their own lives.
It's not just about productivity, there are resources on getting organized, time management, shifting your mindset, overcoming obstacles, and more!
Each product is unique and offers a different way to help you make this your best year ever. The hardest part about buying this bundle is knowing where to start, which is why I've shared my top picks and a quick preview of all 29 resources below.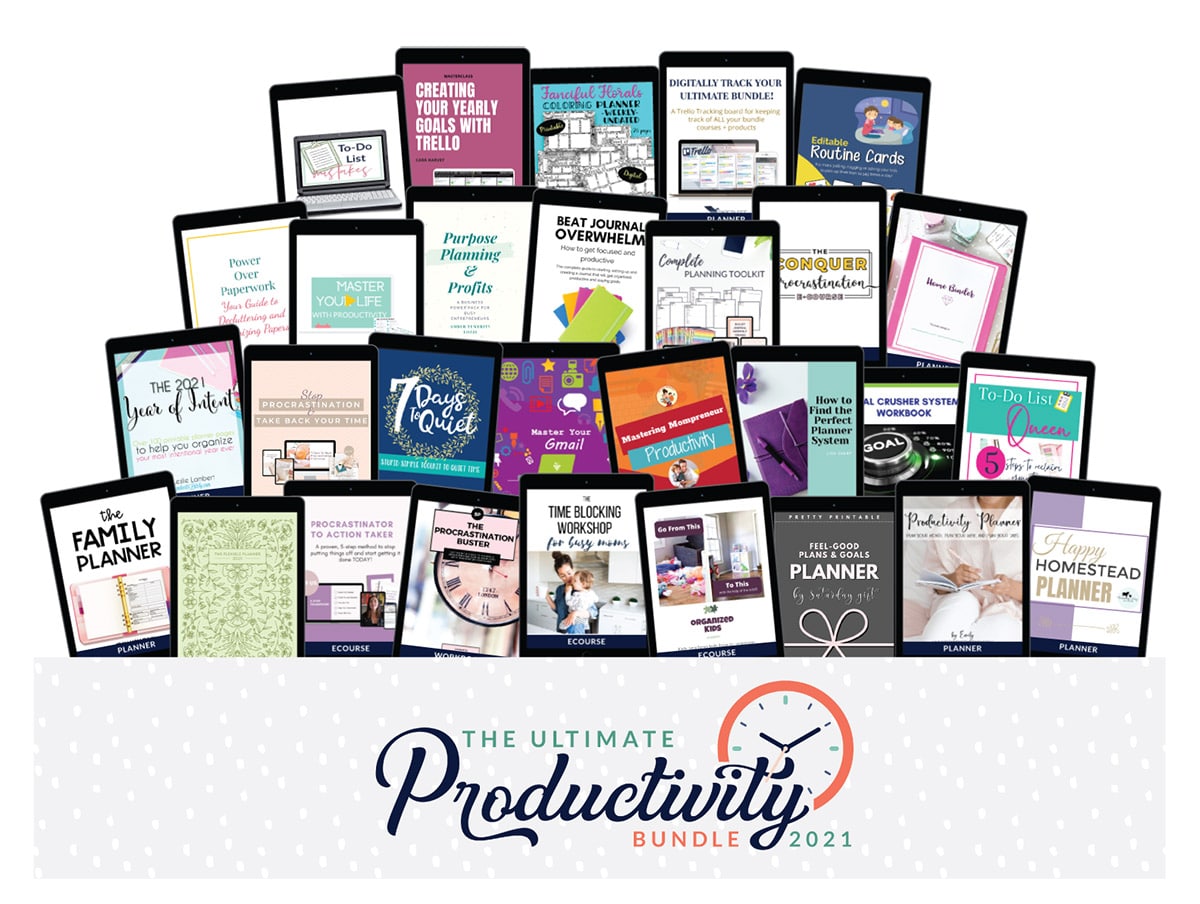 It's simply the best way to be more productive, conquer procrastination and achieve your goals in 2021!
Quick Facts about The 2021 Ultimate Productivity Bundle:
Contents: 16 eCourses, 10 planners & 3 printables
Value: $1291.98 (+ $230.58 in bonuses!)
Price: $37.00 + $10.00 cheat sheets
The 2021 Ultimate Productivity Bundle Product Breakdown
Want to take a detailed look at all the 29 resources included in the 2021 Ultimate Productivity Bundle? Here are all the courses, printables, planners, and more available to you for just $37.00.
As I've had access to the bundle for over a month, this is my full product by product review. For every resource, I've provided a summary of how each product can help you and why you'll love it. Each ⭐️ means it's my top pick for a particular reason, like great for productivity, bosses, or parents.
The 29 products are organized into these categories:
Goal Setting
(3 resources worth $70.00)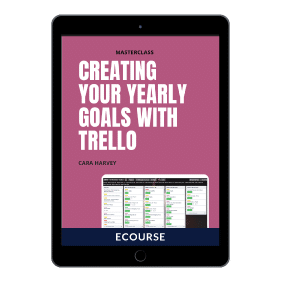 Creating Your Yearly Goals with Trello by Cara Harvey (eCourse) $29.00
Want to organize your busy life with Trello?
If getting organized is a challenge for you, and you're so busy you can't handle it all, you need this workshop. Cara shows you how to use Trello to create an action plan for your goals. A recording of a live masterclass, you also get the benefit of questions from attendees. With a yearly planning and quarterly planning board templates, you can get started with Trello easily.
Format: 90-minute workshop recording + 2 Trello Boards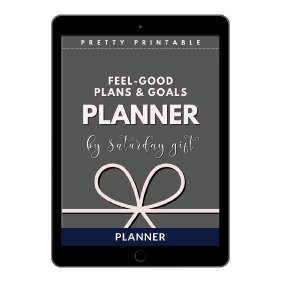 Feel-Good Plans & Goals Planner by Cristina Morero (Printable) $14.00
Looking for a super cute minimalist planner?
Just download and print, this Feel Good Planner is perfect for plotting out your weekly and monthly goals. Plus, with printable pages for sleep logs and habits, it helps you focus on your health and wellbeing too.
Format: 105-Page PDF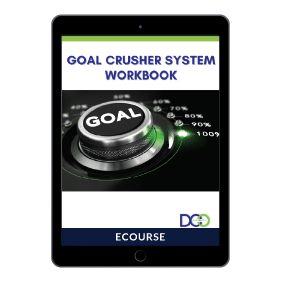 Goal Crusher System by Corinne Schmitt (eCourse) $27.00
Wish you had a goal system using Airtable?

You can't achieve your goals with first creating a plan. With Airtable, Corinne shows you how to plot out your plan, set deadlines and hit your milestones. Plus, with two Airable "bases," one with examples and one blank, you can get started more easily.
Format: 12-Page PDF Workbook + 15-Minute Tutorial + 2 Airtable Bases
Home & Family
(6 resources worth $196.00)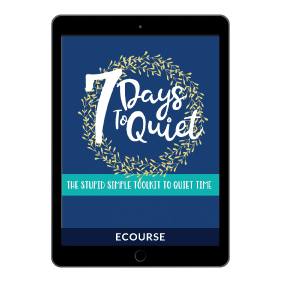 7 Days to Quiet by Dani Goeppert (eCourse) $27.00
⭐️
My top pick for busy parents
In serious need of daily quiet time?
If you're at home all day with your kids and starting to lose it, this is the course for you. Dani is a mom of five kids, in a compassionate and caring way, she teaches you how to create quiet time in your day. Plus, her worksheets and printables are super cute, your kids will love them. Don't miss out on her bonus lesson on naptime and productivity planner for mamas.
Format: 17-Page PDF, 28-Minute in Videos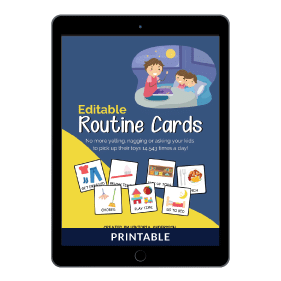 Editable Daily Routine Cards by Viktoria Andersson (Printable) $5.00
Do you kids need a daily and nightly routine?

Routines are everything and are important to establishing them for your sanity and for better communication. If you're tired of repeating yourself and telling your kids to do the same thing over and over, then you'll love this routine card system.
Format: 16-Page PDF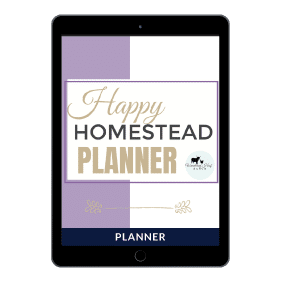 Happy Homestead Planner by Diana Bouchard (Printable) $15.00
Want to start or grow your homestead?
If you've been wanting to get into the homegrown and handmade lifestyle, then you'll love this planner. Diana helps you plot out, plan and prepare for seasonal planting, building, repairs, chores, and more.
Format: 45-Page PDF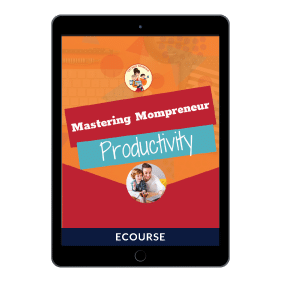 Mastering Mompreneur Productivity by Cousett Hoover (eCourse) $37.00
Ready to start working smarter, not harder?
You can maximize your productivity, even as a busy mompreneur. Cousett teaches you how to schedule and plan, as well as shifting your mindset to get more done. Don't miss out on the downloadable planner and workbooks.
Format: 1 hour + 15 minutes in videos + 3-PDFs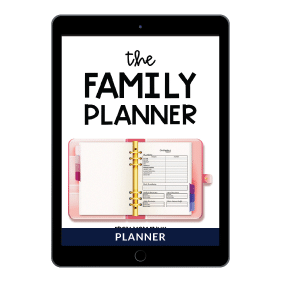 The Family Planner by Laura Burton (Printable) $15.00
Need to get your family organized?
Every household needs to stay organized, with kids or not, you need a system. With simple black and white pages for daily and monthly planning, money management, meal planning, emergencies, cleaning, and more, you've got all you need. Be sure to read the instructions guide for tips for printing and building your planner.
Format: ZIP file with 12 folders of printables + 6-page instruction guide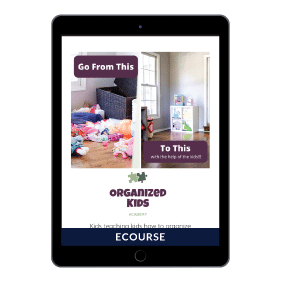 The Organized Kids Academy by Jessica Litman (eCourse) $97.00
⭐️
My top pick for kids
Do you kids need to get organized?
If you're tired of cleaning up after your kids or reminding them to clean their rooms, you've got to get this course. With video lessons, printables, and more, your kids will have a system for keeping themselves organized. This course is adorable and made for kids by kids, with lessons taught by Adleigh and Eli (Jessica's kids).
Format: 12 video lessons (24 minutes) + 10 PDFS (printables + guides)
Click here to get Your Bundle Now
Organization
(12 resources worth $260.98)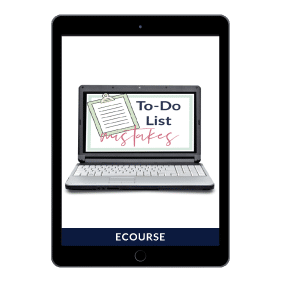 6 Mistakes You're Making With Your To-Do List by Jennifer Roskamp (eCourse) $19.00
⭐️
My top pick for a quick win
Do you have to-do list overwhelm?
If you want a to-do list that actually works for you then you've got to watch this course. Jennifer breaks down the top mistakes most people are making with their to-do list. It's a quick and impactful course!
Format: 28-Minute Video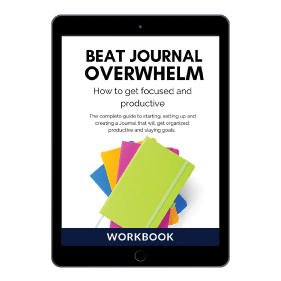 Beat Journal Overwhelm by Kirsty Hill (Workbook) $39.00
Want to journal, but not sure how to start?
A daily journal is a great tool for getting organized and beating overwhelm. Kirsty walks you step by step through setting up the best journal for you, from pages, systems to even bullet journaling tips. Plus, with printable journal pages in A4 and Letter sized, choose the right size for you.
Format: eBook (59-Page PDF), Workbook (15-Page PDF) + Journal Pages (11 Pages)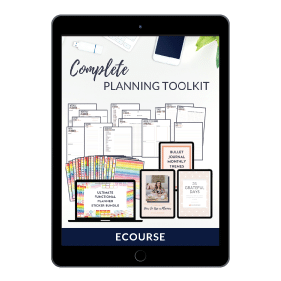 Complete Planning Toolkit by Mim Jenkinson (eCourse) $37.00
⭐️
My top pick for planners
Want to use a planner like a pro?

If you feel as if you're living your life on auto-pilot, you need this! The time to start living and stop just existing is here. Learn how to spark your life by moving towards what actually matters. It's time to
change your life for the better
by getting out and living!
Format: 16 x Printable Planners, Trackers, Lists + Journals (PDF & JPG) + eBook (40-Page PDF) + Bullet Journal Monthly Themes + Printable Planner Stickers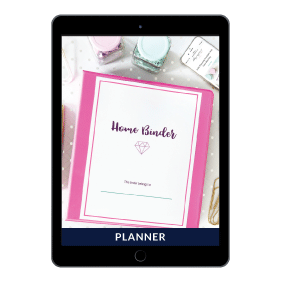 Deluxe Home Binder by Abby Lawson (Printable) $30.00
Need a central place to organize your busy life?
You've got to get control of your life with this home planner. Get started by goal setting and planning, food planning and meal prep as well as track fitness, finances, and all those areas of life you so often forget like car maintenance. Plus, be sure to get the two extra free designs.
Format: 109-Page PDF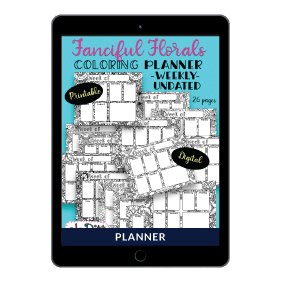 Fanciful Florals Coloring Planner by JoDitt Williams (Planner) $10.00
Love coloring planner pages?
Why just plan, when you can plan and color as you go. With this beautiful planner for printing or your iPad, you can welcome each week with a new printable planner. Plus, with instructions for printing on Mac or PC, you'll have no questions about how to start planning.
Format: Video instructions + 26 Planner Coloring Pages (PDF or PNG)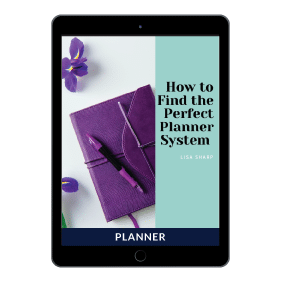 How to Find the Perfect Planner System by Lisa Sharp (Planner) $6.00
Not sure which planner is right for you?
Figure out what planner to use and how to set up a planner system, then use the provided monthly and weekly planner pages. Plus, the monthly habit trackers and to-do lists are a delight.
Format: 27-Page PDF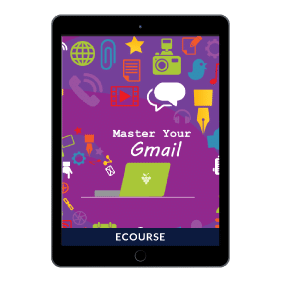 Master Your Gmail by Niki Robinson (eCourse) $49.00
Got email inbox fatigue?
SIf tired of being overwhelmed by your email inbox, this course is for you! Learn how to get your Gmail working for you, instead of taking up all your time. This quick course will teach you the 3 secrets to making the most of your inbox. Say hello to never missing a thing in your inbox and stop wasting time.
Format: 3 Videos (25 minutes total) + 4 Documents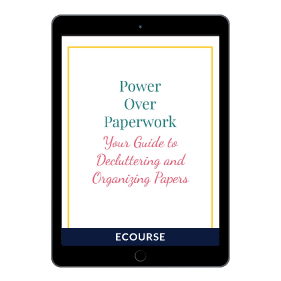 Power Over Paperwork by Laura Shaw (eCourse) $17.00
Are you drowning in paper clutter?
Quit struggling sorting and shoving papers anywhere you can and create a system. In this course, Laura takes you step-by-step through her power over paperwork system.
Format: ecourse with 5 videos (61 minutes) + printables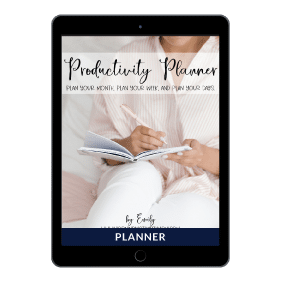 Productivity Planner by Emily Bredeson (Printable) $8.00
Need help planning your days and weeks?
Plan any project or take control of your days with this printable planner. Since it's black and white, it's also easy on your printer.
Format: 28-Page PDF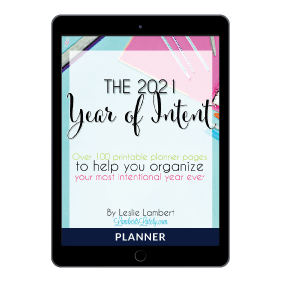 The 2021 Year of Intent by Leslie Lambert (Printable) $16.99
Want to build your own custom planner?
It's all about living life with intention. With over 100 pages to choose from, you can build your best year yet. Available in three color schemes, with multiple formats for monthly and weekly pages, you easily customize your own planner.
Format: ZIP File (3 PDFs)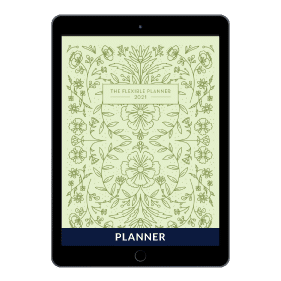 The Flexible Planner 2021 by Jami Boys (Printable) $16.99
Can't choose between bullet journalling and traditional planning?
Now you don't have to. This hybrid planner embraces the best of both worlds. With dated, undated, and flexible versions of the planner in two sizes, you can build a planner you love.
Format: ZIP File (3 Folders + guide)
Trello Tracking Board for PROD2021 by Kristi @ Paperless Boss (Planner) $12.00
Do all the products in the Ultimate Productivity Bundle overwhelm you?
This is an Ultimate Bundle exclusive, created to help you get started with your bundle and keep track of all your log-ins and passwords. Plus, if you're new to Trello, it's a great way to learn how to use it.
Format: Videos (50-Minutes total) + Trello board
Click here to get Your Bundle Now
Personal Development
(4 resources worth $630.00)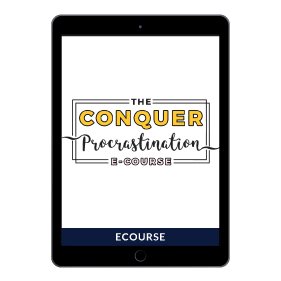 Conquer Procrastination by Nadalie Bardo (eCourse) $97.00
⭐️
My top pick for procrastination – it's my course!
Want to conquer procrastination in your life?
In this intimate course, you'll learn how to kick your procrastination habit for good. With 15-actionable strategies, you'll hack your brain and emotions so you can finally start getting things done. You'll also learn the psychology of procrastination, including the real reasons you procrastinate, find out what type of procrastination you are.
Format: Videos (122 Minutes) + 100-page workbook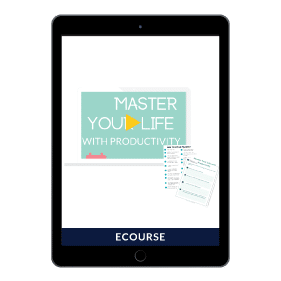 Master Your Life with Productivity by Karissa Ancell (eCourse) $37.00
Want to get more done in less time?
You'll discover how you're actually spending your time, how to delegate your to-dos, how to use your time better, and start setting yourself up for success. Loved the short lessons, with info-packed to follow slides. Karissa also teaches you how to use Evernote and Trello.
Format: Videos (66 Minutes) + worksheets (5 Pages, PDFs)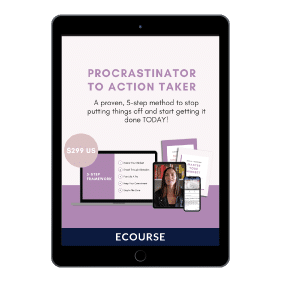 Procrastinator to Action Taker by Emma Norris (eCourse) $299.00
Want to customize the perfect planner for you?
Why not create the right planner just for you. Kemi, helps you get organized and reach your goals with a simple planner. With specific tips for using a planner to
achieve health goals
, increase productivity, relieve stress, and more. Plus, build your planner with the included covers and calendar pages.
Format: eBook, 43-Page PDF, EPUB or ZIP File of 4-PDFS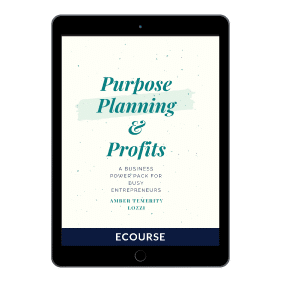 Purpose, Planning, and Profits by Amber Temerity Lozzi $197.00
Need a plan to make this your best year yet?
If you're looking for ways to boost productivity and profit from your passions, this is the course for you. Amber shows you how to streamline your systems and spotlight your skill sets so you can focus on making money. Great course for anyone just starting out in an online business.
Format: Workbook (32 Pages) + Videos (270 Minutes)
Time Management
(4 resources worth $135.00)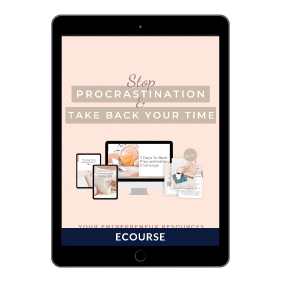 Stop Procrastination and Take Back Your Time by Venese Lau (eCourse) $49.00
Tired of being busy, ready to be productive?
This course is an awesome toolkit with different resources to help you take control of your time. Take the 7-Day Beat Procrastination Challenge, learn the key to time management, and more. Venese shows you how to get more done in your business, while also getting more time for yourself.
Format: Videos (46 Minutes), Audio (31 Minutes, and 42-Page PDF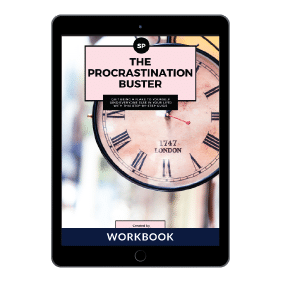 The Procrastination Buster by Brianna Berner (Workbook) $22.00
Sick of letting others and yourself down?
Break up with procrastination with this workbook meant to guide you through procrastination to productivity. Brianna helps you master your energy, get in touch with yourself and start getting things done.
Format: 21-Page PDF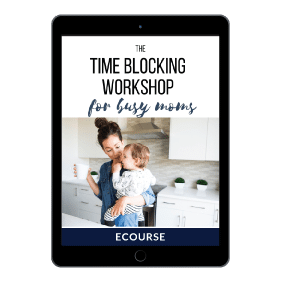 Time Blocking Workshop for Busy Moms by Katie Scott (eCourse) $25.00
⭐️

My top pick for Busy Parents
Ready to get back hours each week?
Time blocking is the answer! You can work smarter, not harder when you master time-blocking. Made with busy moms in mind, Katie provides ready-to-use Google Sheets and Trello boards. You'll love her time blocking workshop, it's filled with lots of practical tips for busy moms.
Format: Video (18-Minutes), Google Sheet + Trello Board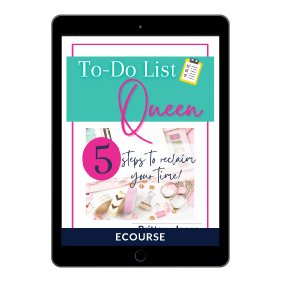 To-Do List Queen by Brittany Jones (eCourse) $39.00
Tired of being overwhelmed by your schedule?
Your to-do list should help, not hinder your productivity. With this course, you'll learn how to stop wasting time and start getting things done. Brittany shares how to get organized with a planner, have your best year, brainstorm your way to success and have time for self-care.
Format: Video (60 Minutes) + PDFs (8 Pages)
Click here to get the Ultimate Productivity Bundle
How Do I Buy the Ultimate Productivity Bundle?
I know you're excited to dive into these 29 resources, so here's how to get your very own 2021 Ultimate Productivity Bundle before it's too late.
Click here to visit the sales page, then, click the "get my copy now!" button in the top right and corner.
If you want to avoid getting overwhelmed, add the cheat sheets for $10 extra dollars. They summarize the best tips and tricks in each product. Thus, helping you save time.
Fill out the payment form and check out securely with a credit card or with PayPal.
The instant you've checked out, you'll see this confirmation page. Then, click the "access bundle" link to be taken right to the bundle page to access all the products.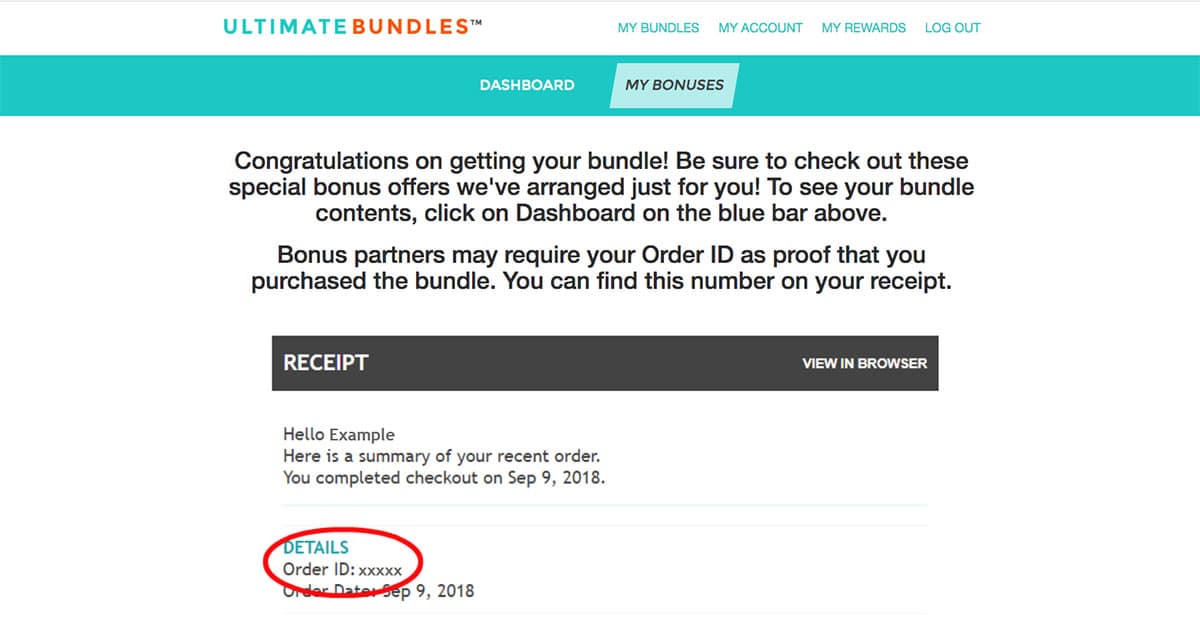 You'll also receive an order confirmation email immediately after checkout with instructions.
Remember, if you use my affiliate link you can claim your FREE copy of my Goal Setting 101 eCourse, just send me your order ID number.
And that's it, you're well on your way to making 2021 your most productive year yet.
Should you buy the Ultimate Productivity Bundle? Is it legit? Worth it? Click here for my honest product review of all 29 resources on sale for $37. #Productivity
Last Updated on July 11, 2021