How do you reach your health and fitness goals?
What's the best way to achieve personal health goals?
You want to be healthy and live your best life.
To feel strong and to love your body, as well as the food you put in it.
But here's the thing. You set a New Year's Resolution to lose weight, get fit, and finally start eating healthy, but you haven't reached it.
Waking up excited to exercise has been harder than you thought it would be. It is easy however to make healthy lifestyle excuses.
"It's too hard", "I'm too tired", "It's too expensive" and "I'm just not motivated enough" to list a few.
Setting goals and resolutions for your health, food, and fitness is one thing, but getting started, staying consistent, and reaching your goals isn't easy. So don't feel too bad about it! We all fall off the health and fitness goal train at one time or another.
Especially, when you feel so much societal pressure to be perfect. Telling you that you should look great, eat this not that, exercise every day, make self-care a priority, all while meeting your professional and personal responsibilities. As IF (in Cher's voice from Clueless please), it's that easy! No wonder so many of us give up before we even get started.
So, how do we reach our health goals? What do we do to get motivated about fitness and food?
I asked this exact question to 28 health and fitness experts, and here's what they had to say. No matter where you are on your health journey, you'll find actionable advice below.
Starting with understanding our motivations for being healthy, creating healthy habits, all the way to drinking more water and moving your body, here's how to achieve your health and fitness goals this year. To your health!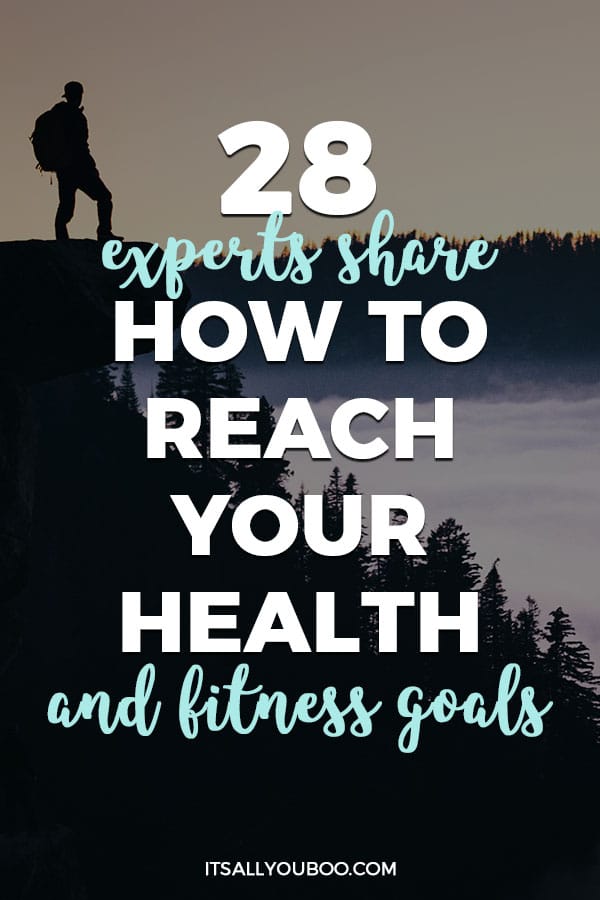 28 Ways to Reach Your Health and Fitness Goals
#1.

Figure Out Your Why
#2.
Heal Your Relationship With Food and Your Body
#3.
Start with Solid Goal Setting
#4.
Set Tangible and Realistic Goals
#5.
Journal Daily About Your Journey
#6.
Find the Source of Your Power
#7.
Speak Positive Affirmations
#8.
Transform Goals Into Habits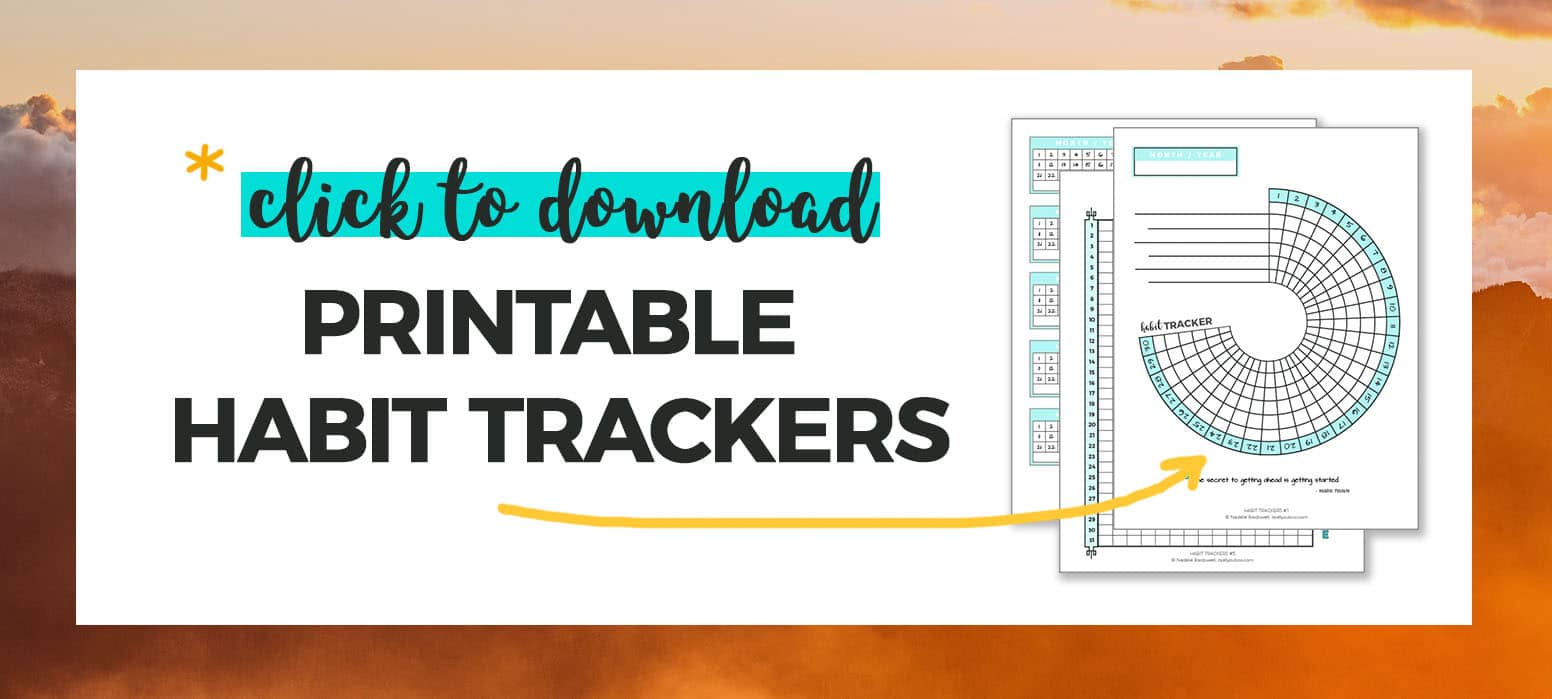 #9.
Build New Behavior Goals
#10.
Buddy Up with a Supportive Partner
#11.
Hold Yourself Accountable
#12.
Schedule It In Your Calendar
#13.
Make a Habit to Stay Consistent
#14.
Build Consistency Into Your Schedule
#15.
Make One or Two Small Changes
#16.
Focus on One Thing At a Time
#17.
Drink Water to Stay Hydrated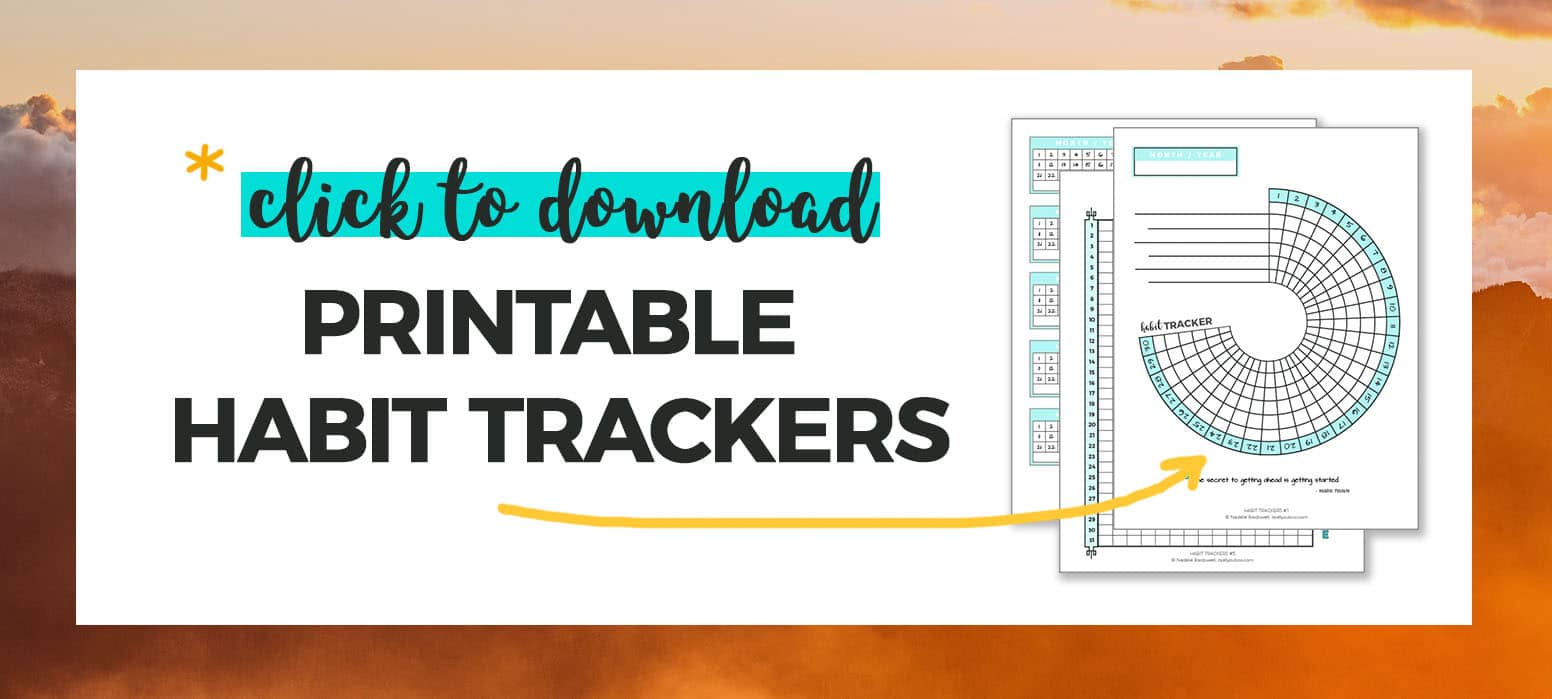 #18.
Consume Healthier Beverages
#19.
Educate Yourself about Health and Fitness
#20.
Find a Way to Shake Your Booty
#21.
Listen to Your Body
#22.
Do Away with the Diet Mentality
#23.
Do Yoga and Meditation
#24.
Monitor Your Progress Using an App
#25.
Understand Your Behaviors Before Rushing to Change
#26.
Be Mindful of Your Thoughts And Emotions
#27.
Start Eating More Mindfully
#28.
Implement a Weight Loss Plan
Achieve Your Health and Fitness Goals
Are you excited to reach your health and fitness goals? To get up, get moving, eat better, love your body and more? To live a truly healthy life?
I know I am! The collected wisdom in this post has done what no one else could do before, it's got me moving my body! I'm up, I refuse to sit in this chair every day and forget about taking care of my health.
I hope you'll make the same commitment to making one small change today, that can change your life forever. You don't have to reset your entire life, you just need to start a new healthy habit. That's it!
A habit to love your body, to be mindful of your eating, to move your body, to drink water – you decide.
Get Your Printable Habit Tracker Templates
Ready to create a new habit that helps you reach your health and fitness goals? Get your FREE printable habit tracker templates, with spreads for 30 and 31 days. Just pick a habit, print and check off the days as you go.
You can live a healthy and happy life! It all just starts with you making a decision to take action today.
Don't wait for things to be perfect, for you to have hours to exercise or prep fancy meals, simply make better choices with the time, money, and energy you have every single day. A healthier snack, practice Tai Chi, a walk around the block, perhaps even a dance break during the workday.
What are you waiting for? It's time to reach your health and fitness goals!
It feels so good to love your body and treat it right.
Want to reach your fitness goals this year? Tired of not exercising or eating healthy? Click here for 28 ways to achieve your health goals. #HealthyLifestyle #FitnessGoals #HealthGoals #FitnessMotivation

How will you reach your health and fitness goals?
Last Updated on December 12, 2021