What are the 10 benefits of yoga for women and men?
How does yoga help with stress relief and mental health?

When looking for activities that will benefit our health, it can be difficult to find things that impact more than one area. Mental health, physical health, and spiritual health are all complex aspects of our lives that require attention. With our busy schedules, finding time for each can be tough.
Luckily, yoga is one activity that benefits all three areas. Choosing something that calms your mind, strengthens your body, and helps you connect with your spirit is a great way to make the most of the time you have available and impact other areas of your life.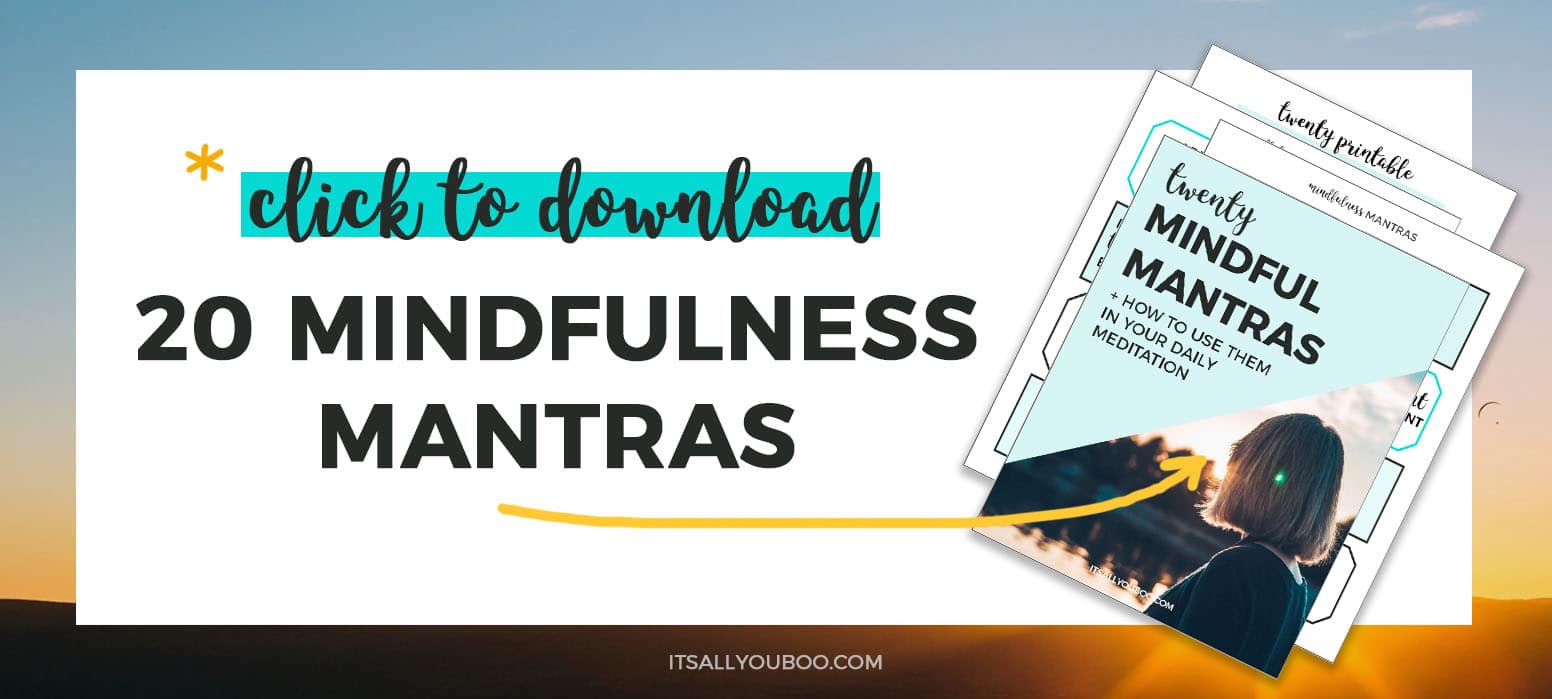 One of the great aspects of this form of exercise is that there are yoga benefits for women and yoga benefits for men. Anyone can benefit from participating, depending on what the specific body needs.
When we are able to improve our overall health, it also helps us find more positive answers to hard questions like, "How much life insurance can I get?" or "Can I afford to quit my job?" Financial health may not be a direct benefit or yoga, but it is certainly a secondary one that can assist our mental health.
There are countless benefits to this intricate form of exercise, even though many people think that it's simple. Here are 10 benefits of yoga that can have a direct impact on your everyday life.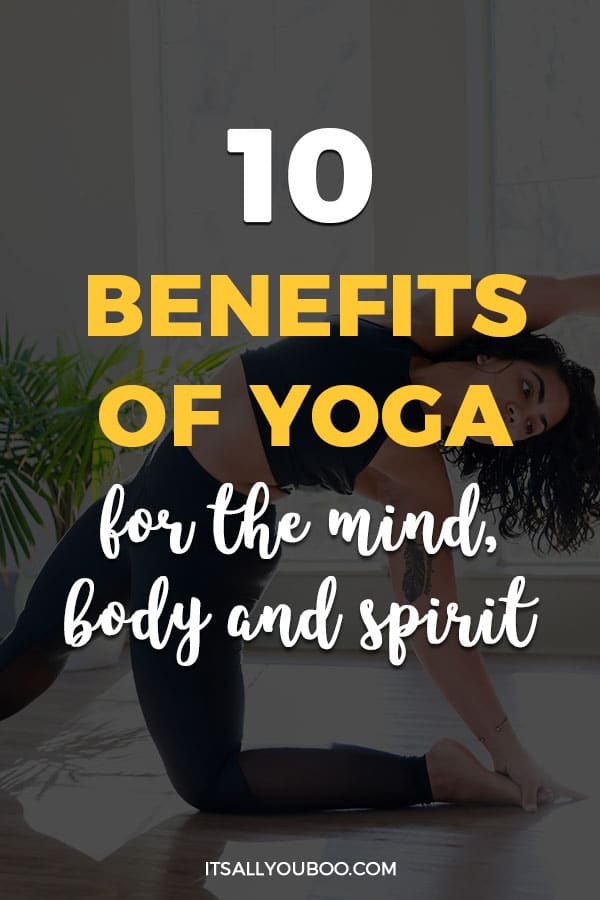 Yoga Benefits for Men and Women
#1.
Reduced Stress
Our world is so fast and ever-changing that it can be challenging to find time to slow down. The pace becomes overwhelming and leads to high levels of stress. Taking time for ourselves and to reset our minds and our bodies are some of the main reasons yoga is an effective workout to relieve stress.
There are many yoga benefits for stress but one of the prime examples is that it brings your focus to your practice. Some forms of yoga are restorative and others are powerful, but all of them require you to focus on what you are doing at the moment.
When your mind is focused on the present, it is not wandering elsewhere. This means you are focused on breath and movement rather than outside stressors. This is one of the specific yoga benefits for mental health among a broad scope.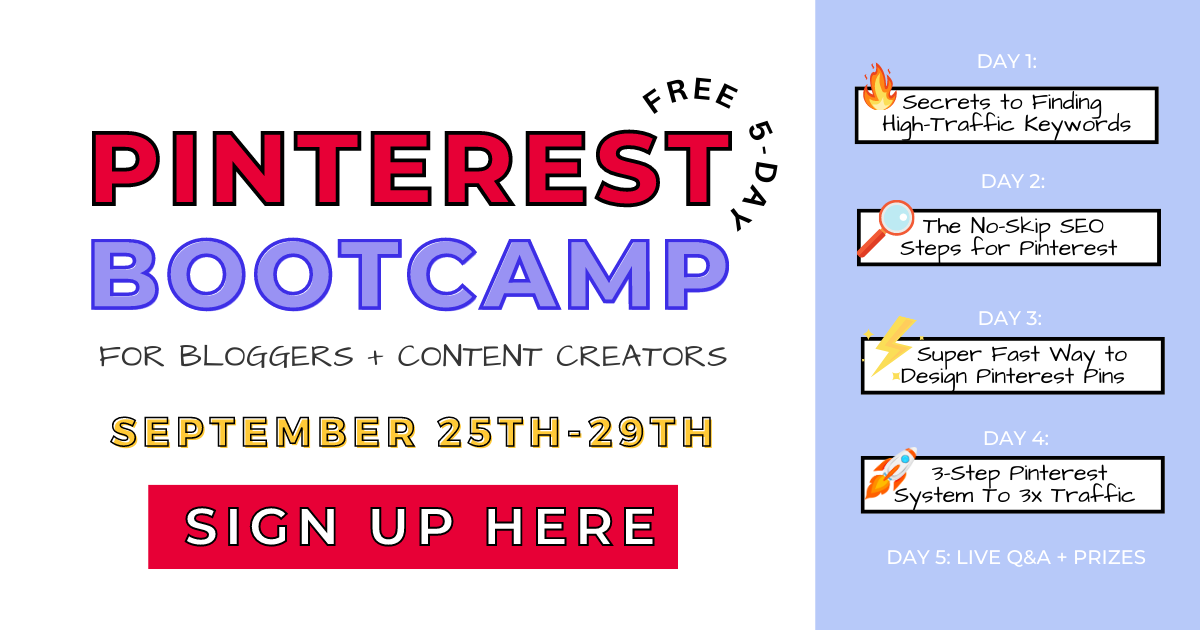 #2.
Increased Core Strength
People commonly think of the core muscles as only the abdominals and obliques. In truth, the core is actually made up of the glutes, lower back, traps, and lats, as well as the abs and obliques.
Many yoga poses are based on various forms of plank or balance positions. In order to hold these poses correctly and support other muscle groups, your entire core needs to be strong and engaged throughout the entirety of these movements.
Nearly all movement patterns in yoga require the use of your core in one way or another, so challenging your body in this way for an entire practice leads to improved strength. This is a great way to improve your core in a functional way without doing endless sit-ups.
👉🏽 RELATED POST: Yoga Poses for Beginners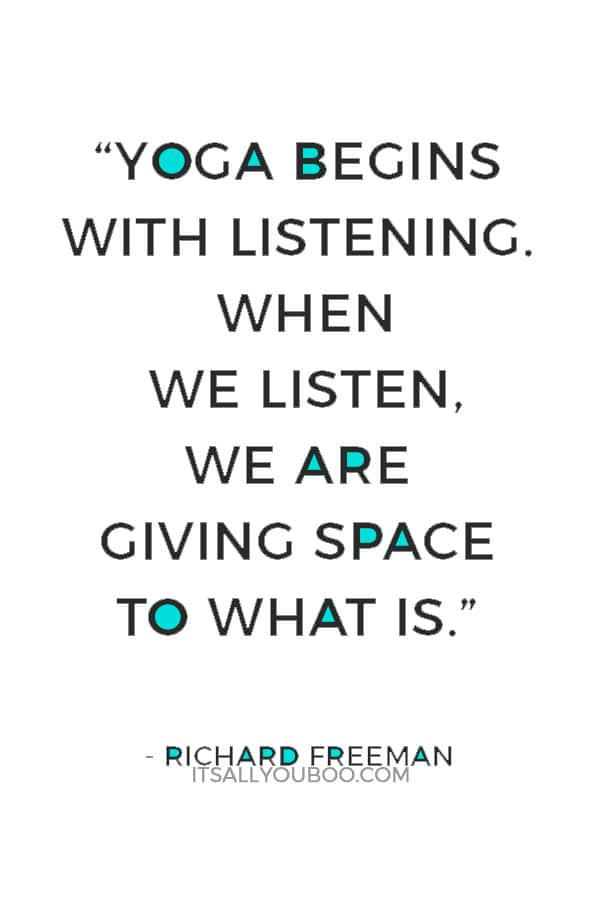 #3.
Better Balance
Staying balanced means displacing your weight evenly in a way that allows you to maintain a given position. We often think of balance in a simplistic way such as standing on one leg. This is a form of balance, but the same can be said for holding a plank on a stability ball or performing a walking glute bridge.
Your core is responsible for displacing your weight. If you have ever held a plank and tried to lift a leg without shifting your hips, you should have felt your core engage. This is your body adjusting to the displaced weight or, in other words, balancing.
Yoga is a unique flow of movement that constantly forces you to displace your weight. From downward dog variations to different warrior poses, your weight is constantly shifting which forces your core to engage, eventually leading to better balance.
👉🏽 RELATED POST: Benefits of Tai Chi Practice
#4.
Improves Sleep Quality
Sleep can be disrupted for a variety of reasons, but one of the most frequent is that our minds are too active when we are trying to rest at the end of the day. It can be difficult to quiet our minds to the point where we can relax enough to sleep.
Yoga is a great way to improve your sleep because it both reduces your stress and calms your mind. When you are less stressed overall, there is less that your mind will be worried about. Even if you aren't worrying, your mind may still be active. Yoga helps bring your body and mind to a peaceful state, making it easier to fall asleep.
Sleep is also the point when our bodies recover. Yoga challenges our bodies in a physical way, meaning they need time to repair muscles and replenish energy. Both of these happen during sleep, so your yoga practice puts your body in a position where it is asking for recovery.
👉🏽 RELATED POST: 100 Mindfulness Mediation Quotes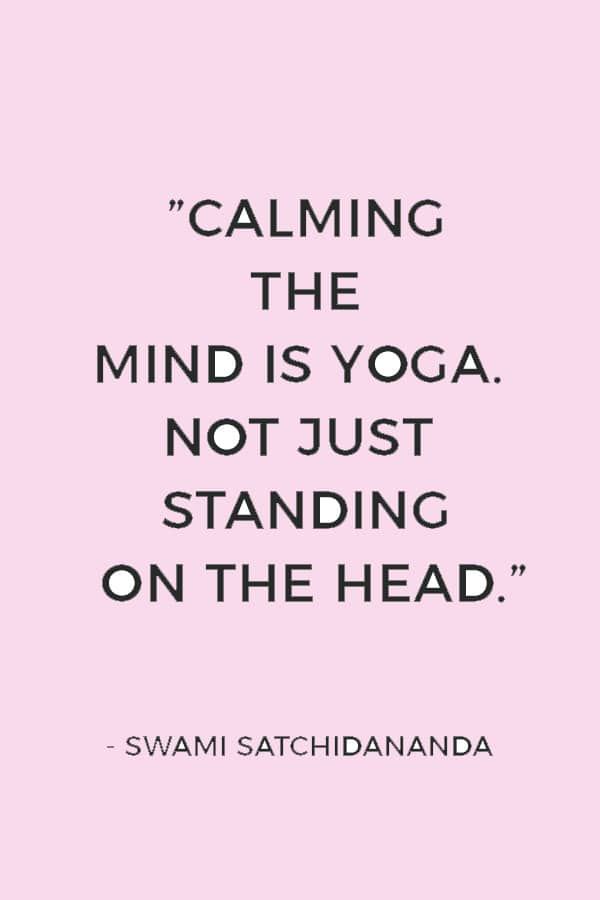 #5.
Promotes Spiritual Health
Feelings of peace or connection with a higher power are some signs of good spiritual health. When we feel content with our current lives, trust in a positive future, or sense being part of something bigger than ourselves, we feel a spiritual benefit of yoga.
This spiritual connection can come out in different ways during a yoga practice. For some people, it is as simple as blocking out the negative thoughts and feelings that normal life brings. Instead, focusing on the current moment and being at peace can calm the spirit.
For others, the spiritual part of yoga becomes more literal as it relates to a religious experience. Classes that focus on restorative or meditative practices are times when people can pray or reconnect with their faith. This also promotes peace, which contributes to our spiritual wellness.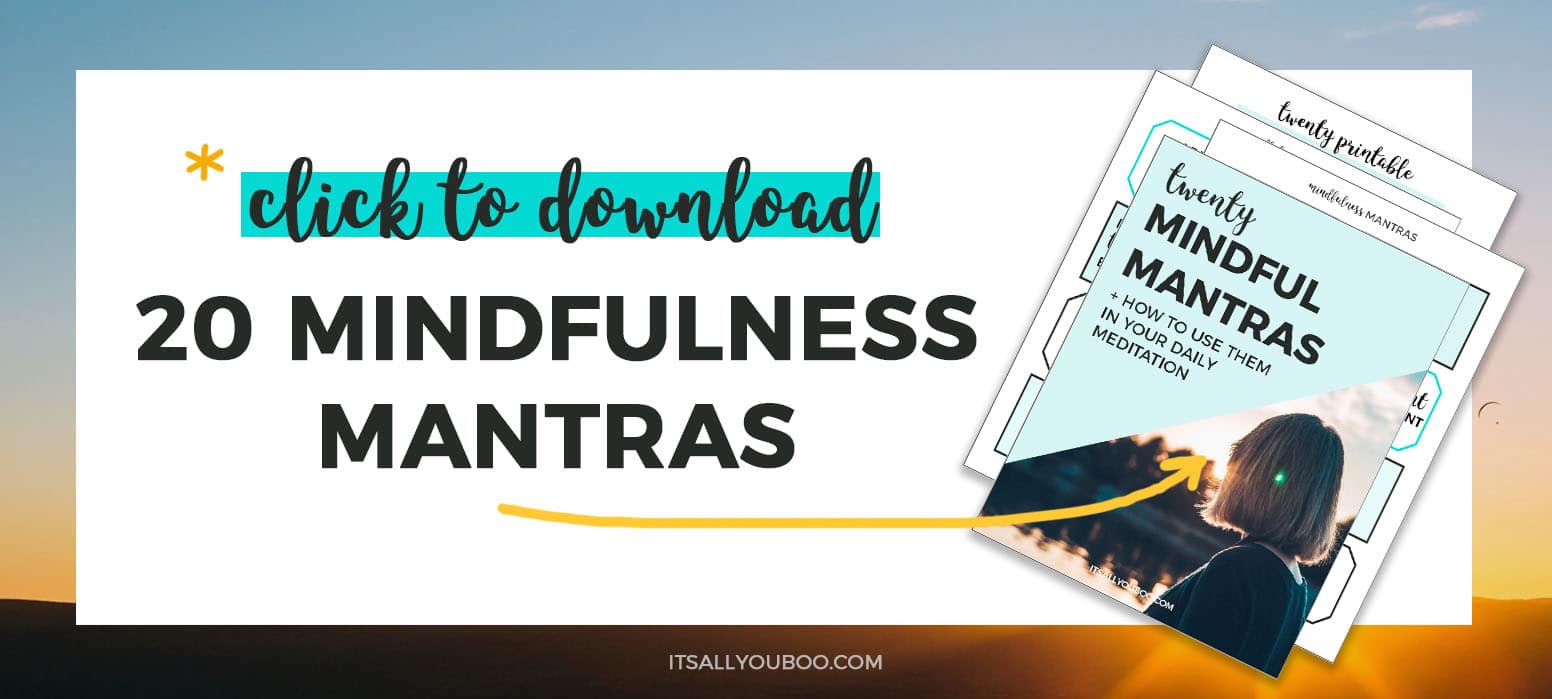 #6.
Elevates the Mind and Body Connection
From a physical standpoint, movements in yoga are very purposeful. Classes often flow from pose to pose in a manner that requires a specific focus on how to navigate through the movements and perform them effectively.
In a yoga class, you will often hear instructors using cues like, "ground your feet" or "breathe through your diaphragm" or "shift your weight into your hands." Hearing these cues makes us focus on the feeling we have in the different areas the instructor is referencing, which is especially helpful for beginners doing yoga.
The more we focus on the feeling we have in our muscles, the more we strengthen the connection between our mind and our muscles. When both are in tune with each other, we move more effectively and progress more quickly. This is a mental benefit of yoga that also affects us physically.
#7.
Keeps Your Joints Healthy
While yoga can be very challenging to the body, it accomplishes the feat without a negative impact on your joints. Certain yoga practices are slower-moving or meant for recovery. These formats are very easy on the joints because the positions are often less stressful to our bodies.
👉🏽 RELATED POST: How to Start Working Out Again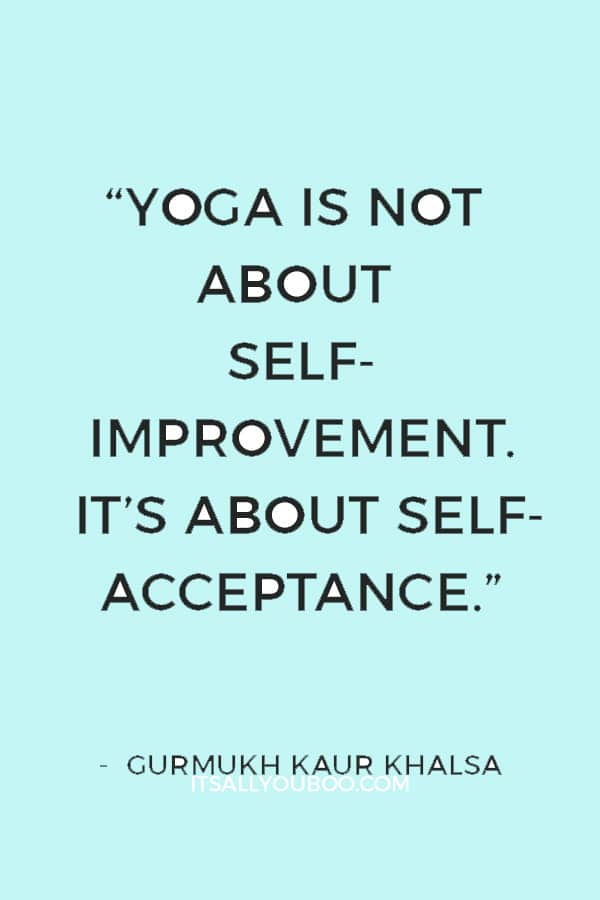 Even yoga classes that are more focused on intensity or power are joint-friendly. There are minimal plyometric, or explosive, movements in the class so your joints aren't taking on as much force as they would be in another style of workout.
Healthy joints keep you functioning at a higher level on a daily basis.
#8.
Increased Flexibility
I will start by debunking the notion that yoga is simply a stretching class. There are countless other benefits and physical challenges to yoga but, with that said, many of the movements and poses do have a very positive effect on our flexibility.
Many forms of exercise focus heavily on muscle contractions, and this can lead to tightness. Even though yoga does cause our muscles to contract in various poses, much of the practice focuses on the eccentric or lengthening phase of a muscular movement.
Lengthening and stretching are synonymous terms when it comes to working your muscles. The stretch that people feel during yoga is the part of a movement when the muscle is getting longer which leads to increased flexibility over time.
👉🏽 RELATED POST: Qigong Meditation for Beginners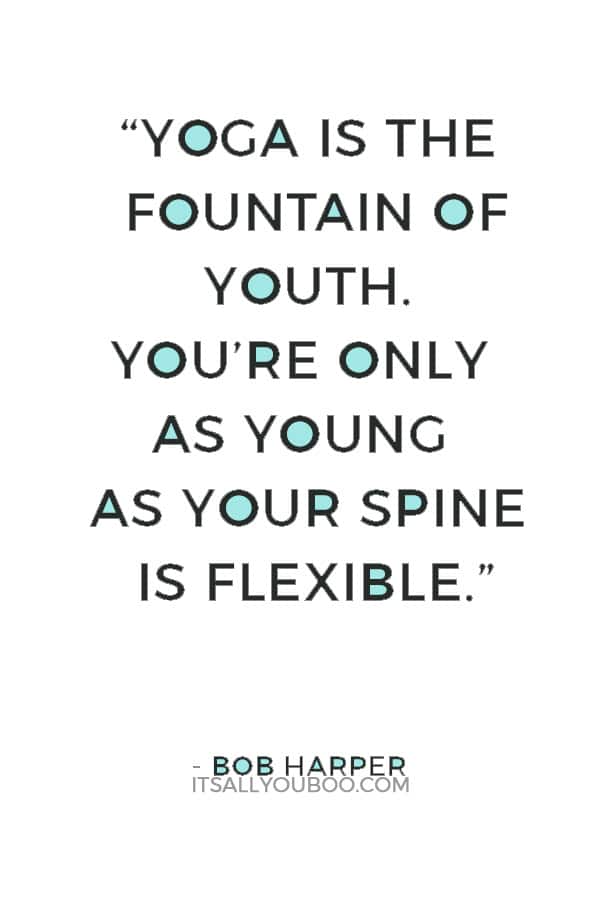 #9.
Improved Posture
Yoga poses are specific, meaning that they are meant to be held in a certain position. In order to make these positions achievable for everyone, there are different levels (modifications and amplifications) that allow all participants to be comfortable while properly holding the pose.
Holding these positions correctly comes down to properly aligning your body. Posture is a result of proper alignment, so repetitively engaging in poses that require specific form has a positive postural impact.
Poor posture, on the other hand, often comes down to certain muscles being too tight. The pectorals, hamstrings, and glutes are frequent culprits and can lead to hunching or rounding of the shoulders. The flexibility aspect of yoga helps keep our muscles loose which, in turn, helps our posture.
#10.
Promotes Social Interaction
You might be thinking, "Wait, isn't there no talking during a yoga class?" This is true, during the scheduled portion of a class, but the social benefits of yoga take place before and after.
When you regularly attend a yoga class, you become part of the community of people who are there. You get to know the other participants, become friends, and may even develop connections in other areas of your life.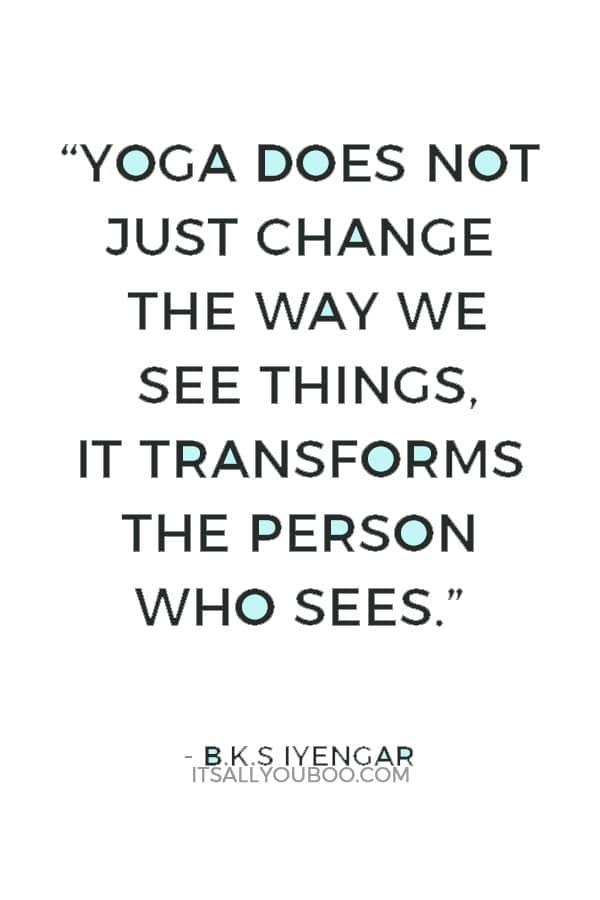 The people you meet are there to build you up and help you reach the goals that made you start attending yoga in the first place. The support leads to accountability and accountability leads to achievement.
Social interaction can even be a yoga benefit for kids. They may not talk about their improvements in warrior one or eagle pose, but they are able to spend time with their friends or parents outside of a normal schedule.
Top Questions About Yoga
How many days a week should you do yoga?
There are no time requirements for yoga. Your practice may need to be done once per week or four days per week, depending on your reason for practicing.
Similarly, 20 minutes of yoga a day might be enough for some people while others could go for an hour. Yoga is about you and what you want to get out of any given session.
Can you lose weight doing yoga?
Any form of physical activity can help you lose weight. Burning extra calories and increasing your lean muscle mass are keys for lowering the scale. Yoga helps accomplish both of these, but also be mindful of eating healthy and keeping a well-rounded fitness routine.
👉🏽 RELATED POST: Wellness Tips for Working At Home

Yoga Benefits for Average Joes and Fitness Pros
Yoga is an all-inclusive form of exercise. It is not limited to one single benefit like stronger abs or better endurance. It is also not confined to physical advantages. Consistently practicing yoga can lead to positive changes in our mind, body, and spirit.
From a mental standpoint, stress reduction is a highlight of yoga. Quieting our minds helps us to calm our thoughts so we can benefit in other areas like sleep. Taking time to put our minds at ease also gives us spiritual benefit by allowing us time to pray or connect with our breath to find peace.
Free Printable Mindfulness Mantras
Ready to start doing yoga? To take time daily to focus on your breathing and body? Start taking time for daily mindfulness mediation. Get your 20 FREE Printable Mindfulness Mantra cards.
The benefits of yoga for health and fitness are nearly endless. Improved core strength and flexibility help us to balance better and the connection that develops between our mind and bodies is an overall benefit of yoga for health and fitness.
The amazing thing about yoga is that there is something for everyone at every level. You don't need to show up just for a stretch. Take advantage of the different elements yoga has to offer and watch the positive impact flourish in your life.
Want to know the benefits of doing yoga for men and women? Click here for the top 10 benefits of yoga for mental health, spiritual, physical, and social life. #Yoga #YogaPractice #YogaPose #Asana #Namaste

What are the 10 benefits of yoga for you?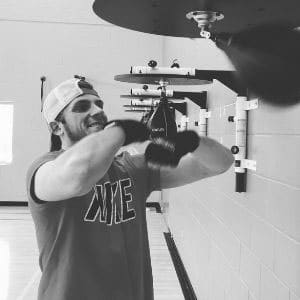 More About Guest Contributor
Dan Chojnacki writes and researches for the life insurance site, QuickQuote.com. He has been a certified personal trainer and group fitness instructor for 10 years and currently works in Green Bay, WI. In his free time, he enjoys running, golfing, biking, playing tennis, and coaching youth softball.
Last Updated on July 11, 2021
✕
Get Your 20 Mindfulness Mantras
Subscribe to our VIP newsletter, plus get the free affirmations.