What's the best way to get out of debt fast?
How do you get rid of debt by the end of the year?
Did you know that over 50% of people in the United States spend above their monthly income, and use various types of loans to supplement the gap?
Knowing this explains why a lot of people struggle with debt, and why some individuals choose to hide their heads in the sand. The reality that you owe so much money isn't something you want to stare in the face. Not having an answer to a looming question like How do I get out of debt with no money? can be daunting, so some simply ignore it.
However, when disaster hits, you should confront the situation head-on. Having a list of the best ways to get out of debt fast up your sleeve can be a life-saver! A couple of unfortunate events – a serious illness, expensive/unexpected home repair, and a sudden loss of a job – can put your financial stability so off-balance that you can barely maintain your monthly payments.
Such disastrous moments make you finally realize how unstable your financial situation is.
At other times, people just get tired of the paycheck-to-paycheck life, and choose to have a better one – and that's fine as well. You don't have to pass through a disastrous situation to choose not to struggle anymore.
In this article, we'll show the 3 best ways to get out of debt fast – before the end of the year.
Let's get started.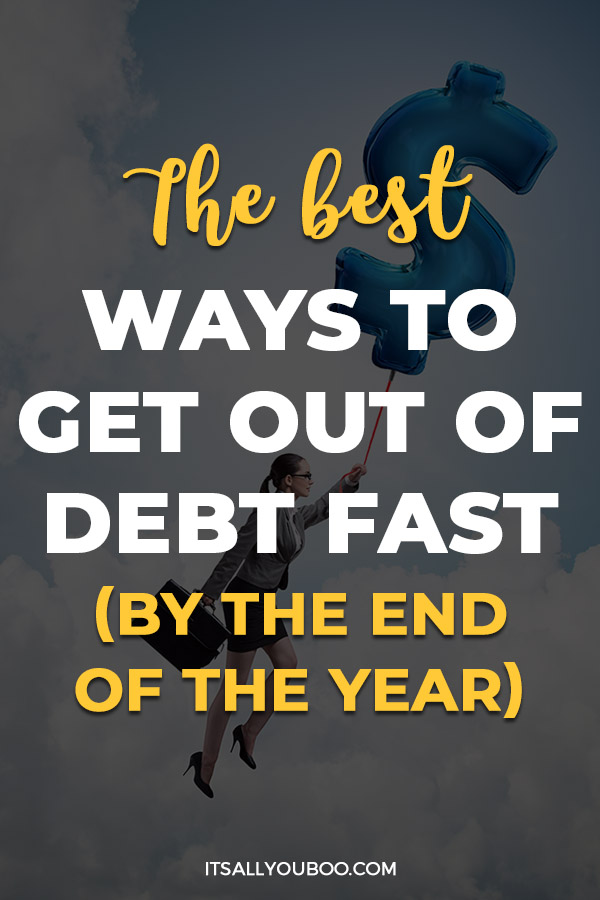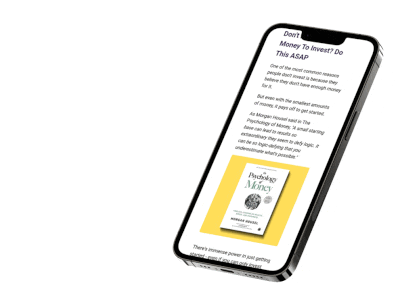 What is the Easiest Way to Get Out of Debt?
The first thing you must keep in mind when seeking to get out of debt is that it is not easy – but also not impossible. And this is crucial because to get out, you must make specific changes to your general financial lifestyle.
Before getting into debt, you were probably spending more than you were bringing in, depending on loans and credit cards to get you things you couldn't afford. 45% of American households have a credit card balance – meaning they do not pay off their credit cards to zero every month.
This forms a never-ending loop that's hard to get out of, especially if you're not willing to accept the fact that you're in trouble. Avoiding looking at your account balance, will not help you get out of debt, instead, it creates more.
Americans Are Overwhelming In Debt – Are You?
And yes, the numbers can be daunting: in the last quarter of 2020, Americans collectively owed $14.56 trillion in debt! The most often culprits follow a typical life trajectory – student loan, car loan, credit card, mortgage – spiraling your account into the abyss if you don't take proper action.
Odds are, you have gotten used to this lifestyle, and it's not easy to drop a habit built over the years. But if you want to pay off your debt, you have to change such habits to focus on your essential needs. It's time to stop Googling the best ways to get out of credit card debt, and start taking action!
Don't get discouraged, because you're not alone – most people feel that this is impossible. But the truth is – it's possible, just not easy. You need to figure out the best ways to get out of debt fast which are feasible for you; if you put in the required discipline, adhere to strict limitations and deadlines, as well as dedicate adequate time and effort to the cause, you'll come out a success.
👉🏽  RELATED POST: 4 Debt Reduction Strategies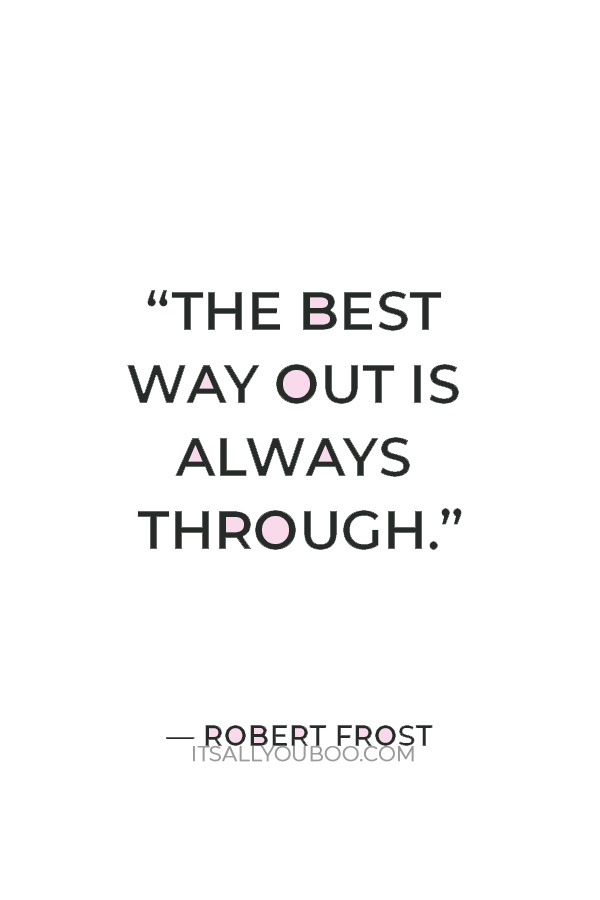 #1.
Cut Your Spending Down to Essentials
For instance, if you have gotten used to eating out a lot, you'll have to reduce it drastically or stop altogether. By focusing on your essentials, and not your wants – like eating out at a fancy restaurant vs paying your electricity bill – you'll be able to surmount the debt hill.
There are more advanced, but highly efficient ways to get out of debt, which require more discipline but yield better and faster results – such as the debt avalanche and the debt snowball. Between the two, and their respective pros and cons, you are almost guaranteed to get out of debt quickly and efficiently – but only if you adhere to the guidelines and are ready to make some sacrifices to your daily routines.
There are other examples that can be listed here, all of them more-or-less pertaining to luxuries that are not bare necessities. There's a crucial step here that seems to be the stumbling block for a lot of people – you need to identify your priorities, and weed out the money leakers along the way. It may be hard to do, but remember that these are what got you into this mess in the first place.
Making such drastic changes to your lifestyle isn't easy, but with the right mind frame and strict adherence to rules, you can do it.
Actionable steps:
Don't spend more than you are bringing in.
Only spend on your essentials and not your wants.
 👉🏽  RELATED POST:  How to Cut Spending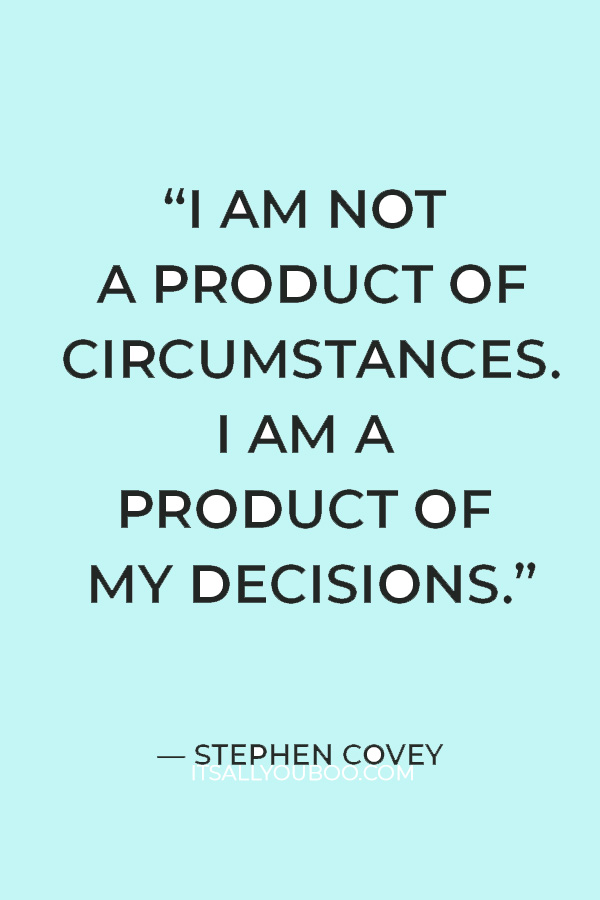 Sticking to a Monthly Budget Isn't the Only Factor
How can I pay off debt fast on a low income? This is a question that gets asked a lot. Here's a hint: ever heard of Eric Rosenberg? He's the guy who cut off his spending after graduation to pay off a $40,000 debt but only paid it off after getting a side hustle. Stories of the best ways to get out of student loan debt – like his – abound.
Attacking your debt by sticking to your budget and not spending above what you need is a great start; increasing your monthly income is an even smarter way to amplify your debt-free efforts – it makes it one of the best ways to get out of debt fast and not bounce back!

1 / 3 Americans Have A Side Gig – Do You?
According to a recent survey, one in three Americans currently earns money on the side, with a prospect of 24% of the respondents planning to begin doing so. Not only that: the money factor is not the only factor for starting a side hustle – the report shows that people do it for pure fun, to test their business idea, or to develop new skills as well.
Another survey has shown that, after an initial startup period, 43.4% of side hustlers earn $1K or more per month! To put things in perspective, the vast majority of these side-entrepreneurs fall deep in the "part-time" category with their side job, with 50% of them spending only 5 hours per week doing their thing.
Naturally, the income increases with the time invested (and vice versa), but the stats show that there is money to be made with just a limited-time investment!
👉🏽  RELATED POST:  How to Start an Online Business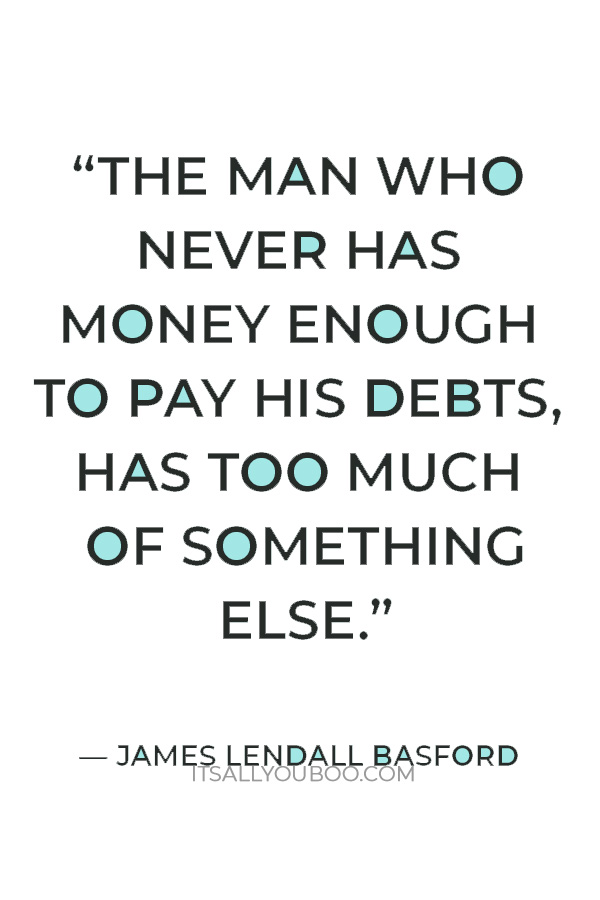 #2.
Start Making Money On the Side
Therefore, make an effort to learn how to get out of debt on a low income: everyone has a skill or talent that can be monetized. It can be anything from cleaning houses, mowing yards, becoming a virtual assistant, babysitting, teaching, reselling, etc.
If you think hard, you'll figure out a skill of yours that people are willing to pay for. Even the ability to convince people can fetch you a lot of money. And with today's tech world, so many things are a lot easier.

Sell Things Second-Hand
Ever heard of second-hand shops and reselling? You could try it on the web, via a cross listing app that places your products on multiple marketplaces – such as eBay, Poshmark, Mercari, Facebook, Kidizen, Depop, Grailed, and Heroine simultaneously.
With reselling there won't be a need to create a website or anything complex. You'll just need to craft your product description and have it listed on various selling platforms.


Sell Your Skills Online
This illustrates how easy it can be to add something extra to your monthly income – you don't necessarily have to stay up at night, figuring out how to get out of debt quickly. There are even websites such as Upwork.com and TaskRabbit that allow anyone to earn additional cash on the side.
The idea behind this approach, making it one of the best ways to get out of debt fast, is to use the side hustle money that you earn to pay off your loans and debt right away.
Actionable steps:
Don't rely on maintaining a budget. Look within for a skill/talent then monetize it.
Use the money earned to pay off your debt.
👉🏽  RELATED POST: 5 Part-Time Business Ideas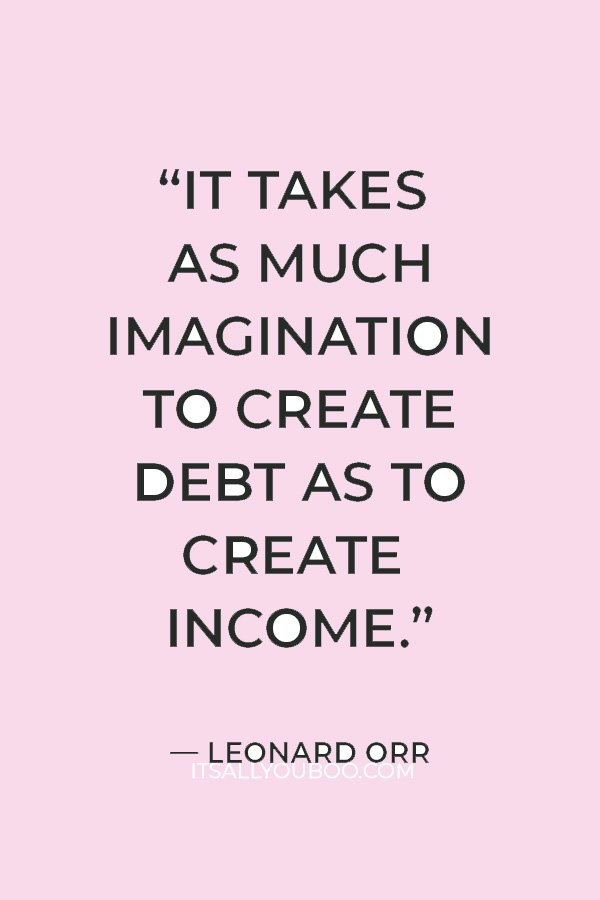 Don't Bounce Back – Undergo Personal Behavioral Analysis
Paying off your loans and debt demands continuous sacrifice. However, that's extremely hard to do, because you will continually be flooded with adverts for products and services that look extremely appealing, even though you don't need them.
The key question you need to keep asking yourself day after day is How do I get out of debt with no money? And you already know the answer – you can't! While you're paying off your debt, you must look away and say "no" to things – jewelry, electronics, vacation – that will slow down your debt repayment process. It's basically the same thing as the restaurant cut-off discussed earlier – set your priorities straight, at least for the duration of your get-out-of-debt journey.

Why Do You Hate Being In Debt?
The trick to achieving no bounce-back is taking notes of the things you despise the most about being in debt, while you are in the process of repaying it. For example, a survey found that households that have debt issues experience a damaging impact on their mental health. And this can even lead to more debt.
You'll also want to analyze your behavior and find out which habits and characteristics can hurt the process the most. When you discover them, compare them with what disgusted you the most about debt, and use that energy to ensure you don't slip back.
Beyond this, analyzing your behavior can help you create the perfect picture of what put you into debt in the first place. When you form a clear image of these, ensure that you avoid them at all costs to avoid bouncing back into debt, or hindering your progress.
Even if you are clearly aware of what are the best ways to get out of debt fast, you simply might not be the person for a cold turkey cut-off. Maybe a gradual approach would be a better fit for you, but it requires discipline!
👉🏽  RELATED POST: 6 Best Side Hustles For College Students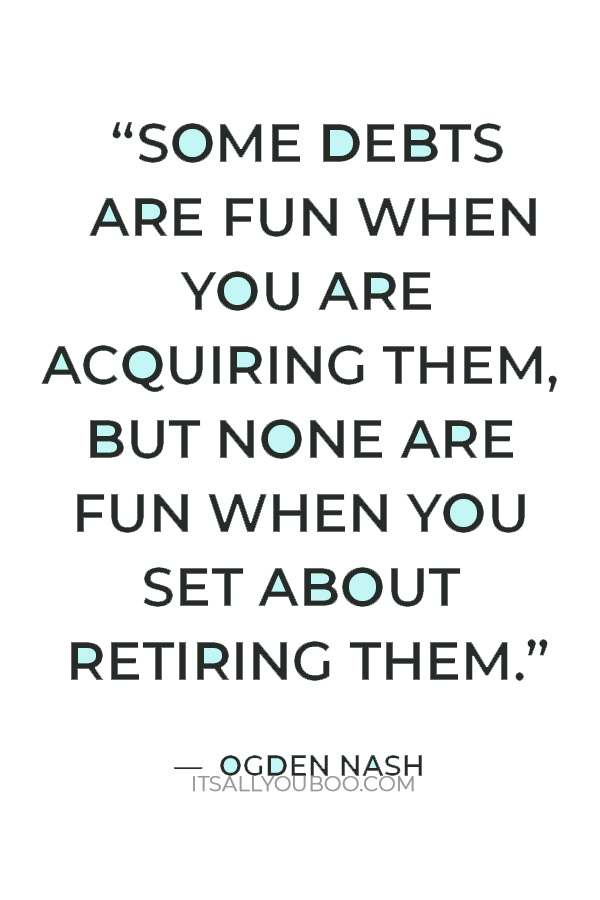 #3. Be Mindful of Those Around You
Keep in mind that sometimes in behavior analysis, it isn't just about you. Sometimes other people, spending massively around you, can affect your debt repayment. It's extremely difficult to make huge sacrifices in your financial life in the bid to eliminate debt, while the people around you buy, spend, and borrow whatever they want – even if it just seems like that.
That flame of jealousy may push you to have second thoughts about repaying your debt, but it's crucial to put yourself first and think long-term. Think about the priorities we talked about earlier, and how you need to weed out whatever is leaking money, and remember once again – it was exactly this type of behaviour that got you entangled into the messy debt in the first place!
The excitement, thrill, and joy of purchasing things don't last long, especially when the individual's borrowing power expires, and they are forced to repay everything that has been borrowed.
So, ensure that you protect yourself against behaviors triggered by others.
Actionable steps:
Write out the things that disgust you most about debt. You can list out negative experiences or the constant feeling of pressure to pay it off. Build hatred for the situation.
Write out the characteristics/habits you've identified that pushed you into debt. Replace them with behaviour alternatives, which will match your list of the best ways to get out of debt fast.
👉🏽  RELATED POST: Is it Better to Save Money or Pay Off Debt?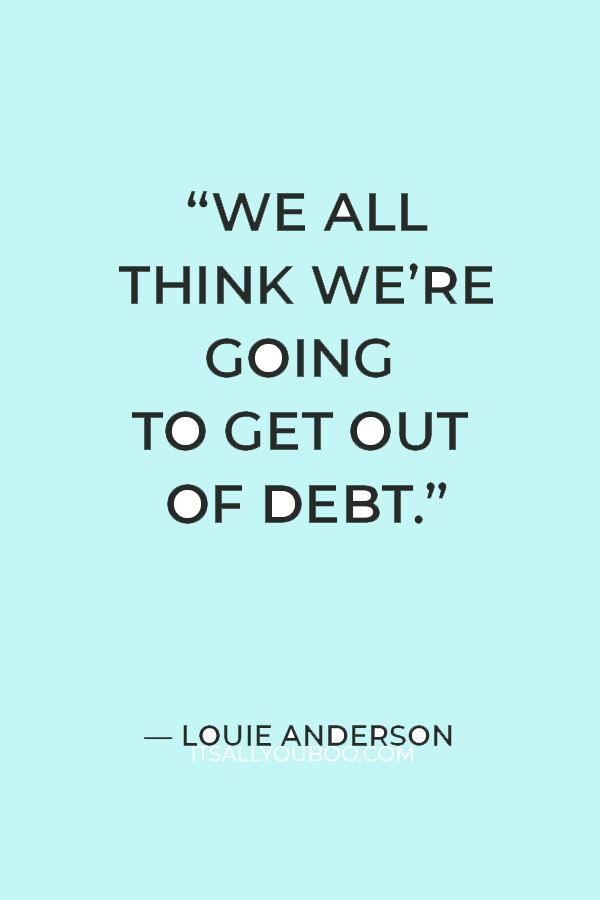 So, do the Best Ways to Get Out of Debt Fast Actually Work?
Getting out of debt isn't easy to do, but it is not impossible as most people may think. In fact, with the right amount of dedication, strict adherence to limitations, and the adequate amount of effort and time put in, you'll be shocked with the tremendous amount of progress you will make in your journey out of debt – and you'll most likely get out of debt within a year.
Much like the best ways to get out of debt fast which is listed in this article, the first thing you need to do is to bear in mind that you aren't undertaking an impossible task. It may be hard, but you have what it takes to pull through. Everything in your out-of-debt journey depends on you.
Next, don't just cut down on things you don't need – find out ways to boost your income and use the money to pay off your debts. Lastly, detest debt and everything associated with it, which got you into the mess in the first place.

Get Your Simple Budget Spreadsheet
Ready to pay debt fast? Well, that all starts with creating your budget. With the Simple Budget Spreadsheet, you'll be able to track your expenses and savings It's easy to use and compatible with Google Docs and Microsoft Excel.
Once you do this, create a picture of what got you into debt in the first place to the minutest of details, and ensure that you avoid such habits to avoid bouncing back on your progress or your escape out of debt.
With all these points covered, you'll be able to handle your debt within a year.
How to get out of debt quickly? Want to pay off debts with low income and no money? Here's the best way to get out of debt fast (by the end of the year) by @crosslist_io. #DebtFree #FinancialFreedom #DebtFreeLife

Do you agree, are these the best ways to get out of debt fast?
---
More About Guest Contributor
Gilles Couvreur is the founder of Crosslist, a productivity tool that allows sellers to list quickly on the world's largest online marketplaces. In his free time, he loves to share his knowledge gathered through years of experience.
Last Updated on December 28, 2022
✕
Create Your Simple Budget
+ get weekly tips to help you slay your goals.