Looking for tricks to paying off credit card debt when you have no money?
When paying off credit cards what is the best strategy?

If you use credit cards without any responsibility, then it may create a serious financial problem for you, in other words, a big load of debt on your shoulders.
But if you use that same card smartly, it may actually help you to fulfill your financial goals and afford to manage your money flawlessly, without any hassle.
Whatever your options and smart financial goals may be, paying off the credit card debt will be a wise decision that will help you to achieve financial freedom. But you might also be thinking – "how to pay off credit card debt when you have no money?"
When things are tight financially, it can feel impossible to get out of debt, but you can!
Here are a few smart tricks to paying off credit cards when you have no money or have a shortage of money in your funds.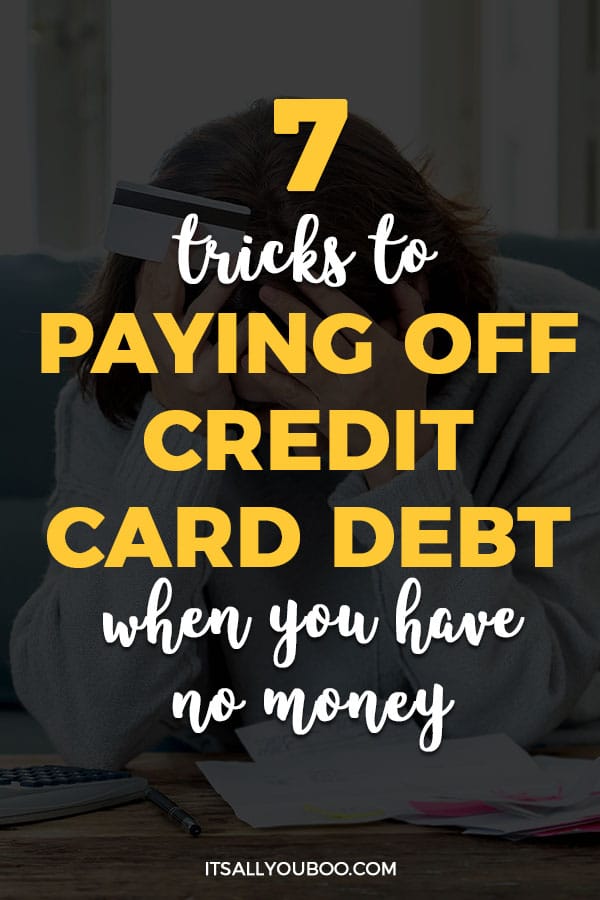 7 Amazing Tricks to Pay Off Your Credit Cards When You Have Zero Funds
High balances on your credit cards can damage your finances and cut off your borrowing abilities by hampering the credit.
With a damaged financial status and low credit, you can't fulfill important financial goals in life such as buying a home, getting a car, saving for retirement, investing in growing wealth, and saving emergency funds to support yourself in critical issues.
No matter how many tricks to paying off credit cards you choose, to implement such tricks you first need to be organized. You should gather all the credit card information and prepare a list of the balances, interest rates, payment due dates, and the minimum payment for each card.
By gathering info about your credit cards and properly organizing them will be your primary steps to paying off a credit card in full. These steps are required no matter what unique strategies or tricks to paying off credit cards you opt for.
When paying off credit cards what is the best strategy?
Nobody can tell you which is the best way to get out of credit card debt. Every person has their own financial limitations, and issues that may want them to choose different methods in different cases. You may choose to pay off the credit card debt entirely if you have decent savings.
Others may negotiate with the creditor and ask for a lower interest rate, or transfer all the credit balance into another card, or opt for a loan to pay off the balances.
So, let's Check out the 7 tricks that may help you to pay off your credits cards when you are low on cash:
👉🏽  RELATED POST:  Is it Better to Save Money or Pay Off Debt?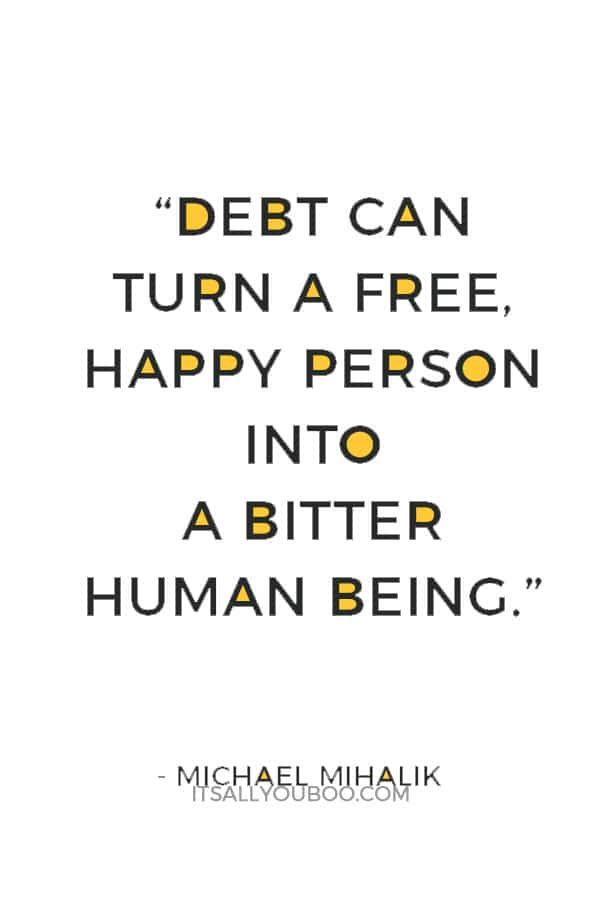 #1.
Take Monetary Help From Your Dear Ones
It is one of the safest tricks to paying off credit cards as per my opinion. Your dear ones such as close relatives, family members (parents, kids, cousins, etc), friends, neighbors, and even colleagues may help you to pay off such credit card bills if you really need some urgent cash.
You should ask for financial help from your dear ones politely, there's no need to get hyper or excited. Remember, it's a kind of loan that they are giving to you. So, remain as humble as much as possible. Do not show anger if you are getting denied, there are other ways to look for if this one won't work for you.
To get a positive response, first, you should make an appointment and ask for a suitable time to discuss the matter at their convenience. Then describe your financial situation, the entire credit card issue, and how much you can afford to pay such bills. Do not forget to tell them that you are going to pay the money back as soon as possible for you.
If, They Say No…
Some of the family members may deny your request, some may ask for some time to think. Do not pressurize them anyway. If possible, contact them later and ask them for reconsidering your request.
👉🏽  RELATED POST: Financial Advice to Get You Through the Crisis

Financial help from dear ones is the most profitable money source as most of the relatives or friends do not want interest on that money, as well as do not call you several times a month to get the money back. So, it is the easiest option to pay off credit cards without any interest payment or extra cost.
While speaking about monetary help, you must also consider the CARES act provided stimulus checks. Many common people are using this financial help to get out of debt and start their lives after the massive economical blow given by the COVID – 19 pandemic.
#2.
Negotiate with the Credit Card Company to Reduce Interest
This might be one of the difficult tricks to paying off credit cards and helping yourself get out of a huge debt burden. Many of the common people having credit card debts may also have confusion, it is – can you negotiate to pay off a credit card?
The answer is …yes. You can.
Here's how:
Using a paying off credit card calculator, you need to determine how much you have to pay as interest.
Then, you may contact your creditors and negotiate an interest rate to lower your debt payments.
Apart from that, you may also sort out a repayment plan for paying off the credit card in full. But for that, you should consult an attorney and discuss the possible options, suitable for you.
Make sure you initiate this process before the creditor takes legal actions against you or sell the debts to a third party debt collection agency. If it happens, you might be in big trouble

#3.
Use a Balance Transfer Card to Transfer All the Balance
It is one of the easiest tips for paying off credit card debt along with saving interest payments for a long period. If you are already having issues with the credit card debt cycle, the balance transfer option will transfer your credit card balances from all the cards to another balance transfer card.
Many balance transfer cards may offer you a 0% introductory APR for a certain period, mostly from 18 to 12 months. To use a balance transfer card to consolidate debt, you simply transfer your debt to a new 0% or low-interest credit card. This way you may skip payments for that period on your high-interest credit cards, as well as skip the interest payments for that whole period.
To get a 0% APR balance transfer card you need to have a credit score of 740 or higher. You may also need to talk to your credit card provider to decide whether you may be able to transfer multiple credit cards into that balance transfer card. Also, negotiate well with the creditor to waive off transfer fee and annual fee, if any.
Read the fine print of the credit card agreement properly before applying for a new balance transfer card. Make sure you pay off the entire balance before the 0% APR expires. If you miss that time and do not pay, the 0% rate will be converted into the current high-interest rate.

#4.
Take Out a Personal Loan to Consolidate Credit Card Bills
You may take out low-interest personal loans to pay off credit card debt. This is also the best way to pay off multiple credit cards through one single monthly payment.
Normally personal loans carry a low-interest rate compared to conventional credit cards. So, if you are overwhelmed with the multiple credit card debt payments, and can't make payments due to financial hardships, then you may apply for a personal loan a.k.a debt consolidation loan to consolidate your credit card debts.
By using the loan amount you may pay off all the credit card dues, and save a lot from the interest payable. Apart from that, you may avoid multiple credit card payments and the hassle of remembering the due dates. You just have to make one monthly payment towards the personal loan taken for the consolidation.
This is one of the amazing tricks to paying off credit cards, but you should consider this if you can afford a single payment towards the loan every month.
👉🏽  RELATED POST: Ways to Cut Spending and Still Have a Life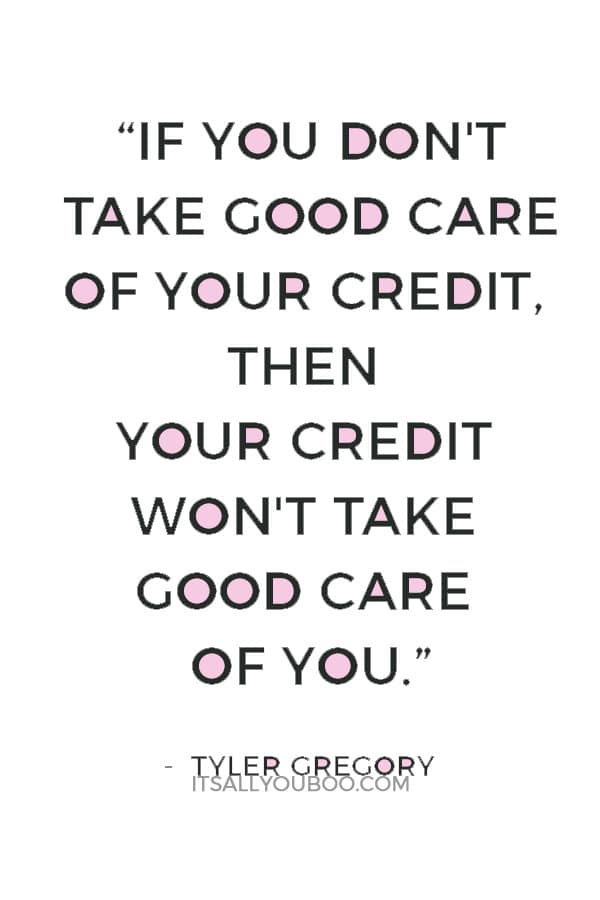 #5.
Opt for DIY Debt Payment Strategies
These DIY debt payment strategies are the most creative tricks for paying off credit cards. As a consumer, you may opt for the "debt snowball" or "debt avalanche" method to pay off your outstanding credit card debts once and for all.
A. Debt SnowBall
In the debt snowball method, you may need to list all your credit card debt, starting with the smallest debt balance. You pay the minimum payments on all the credit card bills except the 1st one.
Next, you pay all of your extra money to the 1st one with the lowest balance – until it's paid off fully. Once done, focus on the next credit card balance with the lowest amount. With the debt snowball method, you can reduce the number of debts faster.
So, for example – If you have a $20000 balance on your credit cards, and thinking about "how can I pay off $20000 in credit card debt", then via the debt snowball method you can get rid of your total debts faster.
👉🏽  RELATED POST: SMART Financial Goals for College Students
A. Debt Avalanche
In the debt avalanche method, you have to do the same and make a list. But now you have to prepare the list with the highest interest rate balance first.
You have to pay the minimum payment to the rest of the credit cards, but put your extra money on the credit card balance with the highest interest rate. Once it is paid off fully, target the next one. The debt avalanche method is the best way to pay off credit cards fully with maximum savings in the long run.
Some people may become confused regarding which option to choose between the debt snowball and debt avalanche method. But practically, the best method is whichever one is suitable for you.
👉🏽  RELATED POST: 12 Financial Planning Principles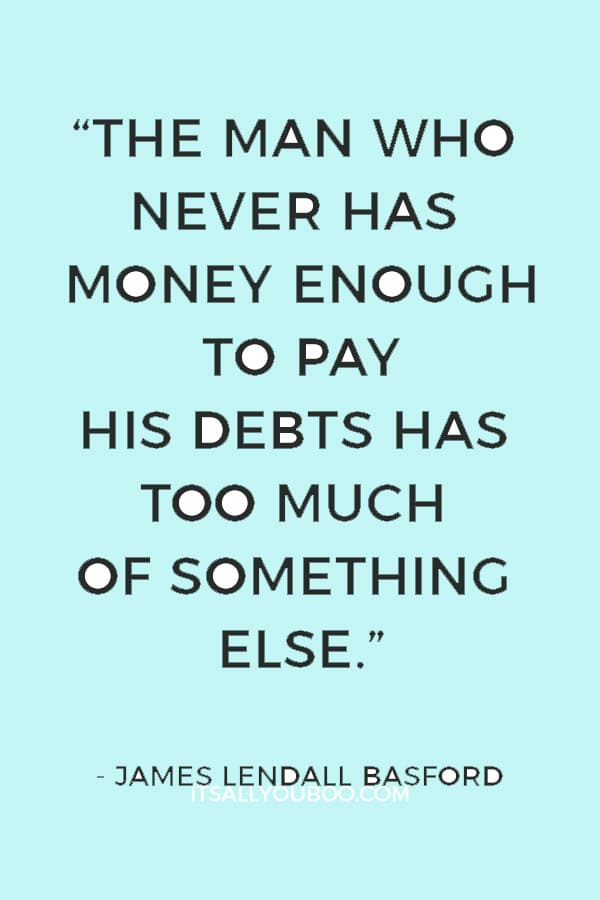 #6.
Opt for Professional Debt Help Programs
This is one of the important tricks to paying off credit cards which involves a third-party non-profit company.
You might work with a nonprofit credit counseling company that will negotiate with your creditors for consolidating your credit card debt, setting up a low-interest rate, and also preparing an alternate repayment plan.
Debt Management Plan
The entire plan is called a debt management plan (DMP) which is a part of a debt management program offered by the company. Once you sign up for a DMP, it will allow you to make one payment per month instead of multiple monthly payments to your credit cards, at a lower interest rate.
The steps of a debt management program are quite easy.
First, you need to contact a professional and certified credit counseling agency, certified by the National Foundation for Credit Counseling (NFCC).
The agency will appoint a credit counselor who is proficient in financial management training and associated laws. The credit counselor may talk to your creditors and arrange alternate payment plans with a reduced interest rate.
If you agree with the arrangement then the deal will be finalized and with time the debts will be paid off.
The agency may offer you the first counseling session free. If you get impressed with their session and decide to sign up for a DMP, the agency might charge a fee for their services. The beneficial aspect of a DMP is your credit score remains intact as you will pay debts fully.
Debt Settlement Option
There is another way you can save money and pay off credit card debts. You may opt for a debt settlement option if you are already past-due on your credit card payments for more than 3 months, and can afford to make a balloon, one-time payment to your creditors to settle the accounts.
You can settle debts on your own or can hire a professional debt settlement company that will negotiate with your creditors, such as your credit card companies to settle your unpaid credit card bills. In this process, the creditor will agree to accept a partial payment and settle your credit card account once and for all.
You may settle by 60% to %40 or less of the original credit balance. You might have to pay taxes on the saved amount.
👉🏽 RELATED POST: 20 Financial Goals Examples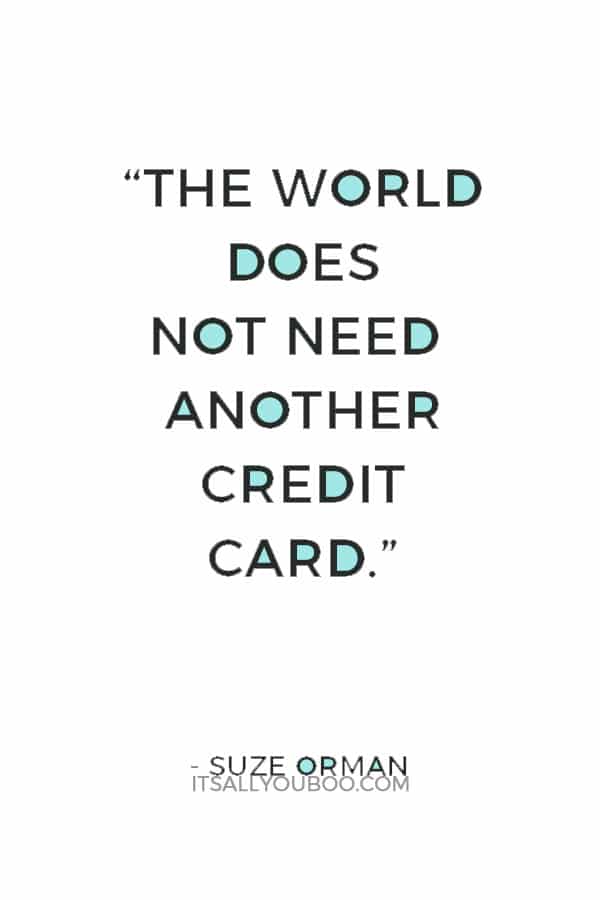 👉🏽 RELATED POST: How to Make Money on the Side
#7.
File for Chapter 7 Bankruptcy
Last but not the least, you have Chapter 7 bankruptcy to get out of your all debts. If you're assured that there are no other tricks to paying off credit cards, then you may think about Chapter 7 bankruptcy to discharge most of your credit card debt.
By filing bankruptcy your credit card debts and other unsecured debt like payday loans, utility bills, medical bills, unsecured personal loans, etc will be discharged.
As your income is low or you are going through financial hardship, you may file a Chapter 7 bankruptcy after giving an eligibility test called a Means Test. The Means Test analyzes your financial status and household size. A Chapter 7 bankruptcy may take less than six months to complete.
Be warned, many professionals may suggest that bankruptcy isn't the best way to get out of debts as it may harm your credit score and stay on your credit report for 7-10 years.
👉🏽 RELATED POST: How to Makeover Your Money Mindset
Get Your Simple Budget Spreadsheet
With the Simple Budget Spreadsheet, you'll be able to track your debt, spending, savings so you can pay off your credit cards. It's easy to use and compatible with Google Docs and Microsoft Excel.
Want the best way to pay off credit cards? Wondering if you can negotiate? Here are 7 tricks for paying off credit card debt when you have no money by @snderspatricia1. #CreditCards #Finances #DebtRepayment

What tricks to paying off credit cards do you use?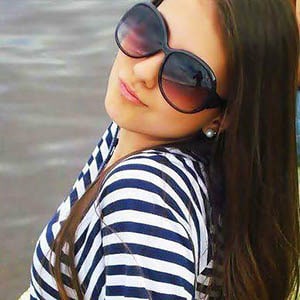 More About Guest Contributor
Patricia Sanders is a professional content developer and a regular contributor to debtconsolidationcare. She specializes in the financial niche and is well known for her unique financial tips that can be very effective. She always tries to help people, suffering from financial hardships, through her writing. To get in touch with her (or if you have any questions regarding this article) email at sanderspatricia29@gmail.com.
Last Updated on December 11, 2021
✕
Create Your Simple Budget
+ get weekly tips to help you slay your goals.