Are you broke and looking for side hustles for college students?
Want to make money in college without a job?

Are you broke and want to make money in college without a job? Looking for ways to make money on the side? Here are six side hustles for college students on a budget. #CollegeLife #MakeMoney #SideHustle
Perhaps you're broke and looking for side business ideas perfect for college students.
As a college student, having a side hustle is one of the best things you could be doing in your spare time. Why?
A side hustle may help pay off any student debts you might have, but also help build marketable skills that will help you find your first job out of college.
Table of Contents:
Side Hustles for College Students to Make Money:
Many of these side hustles are easy-to-start and don't require a heavy investment. If you put in the effort, the side hustle can even become a full-time business once you really build it up.
Now, it's worth mentioning that while side-hustles can potentially bring in a lot of income, it's definitely not easy. Anyone who tells you that making money at home or online is easy is most likely being untruthful. But just because something is hard doesn't mean it's not worth doing, right?
I've listed below 6 unique side hustles for college students on a budget that you may want to look into. I've separated them into two categories: side hustles that could really scale and turn into a full-fledged business and side hustles that are great for quick money.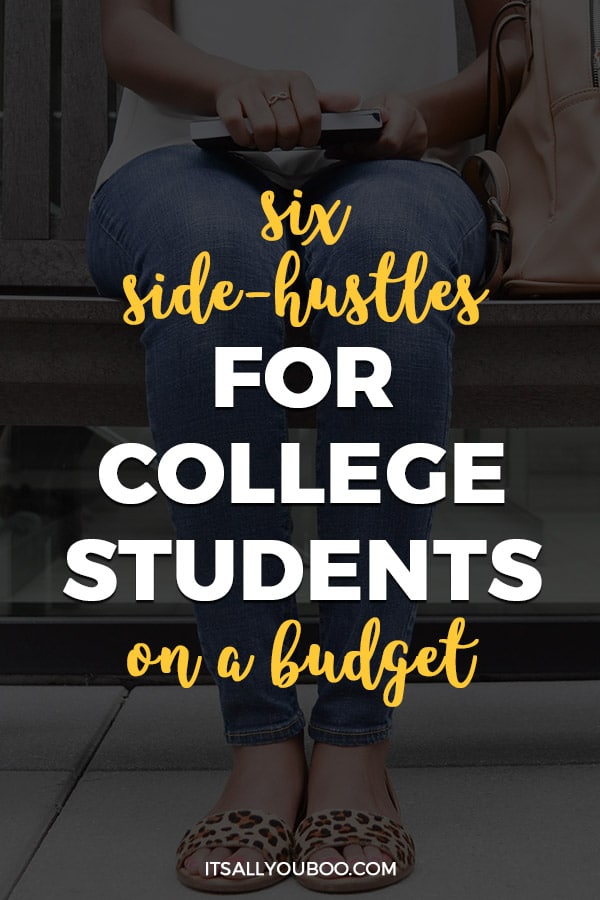 Side Hustles For College Students That Can Become A Serious Business
#1.
Start a Blog
The first one I want to talk about is my favorite type of online business, blogging. When done right, blogging can be an extremely lucrative side hustle or business that brings in passive income. There are people making $50,000 per month from their blogs! Of course, there are also thousands of bloggers not making money, but this is usually because they are missing certain pieces in their strategy.
The reason blogging is a great side gig for college students is because anyone can start. The cost of starting a blog is not expensive and there is practically no technical experience required.
👉🏽RELATED POST:  How to Create A Successful Blog Business Plan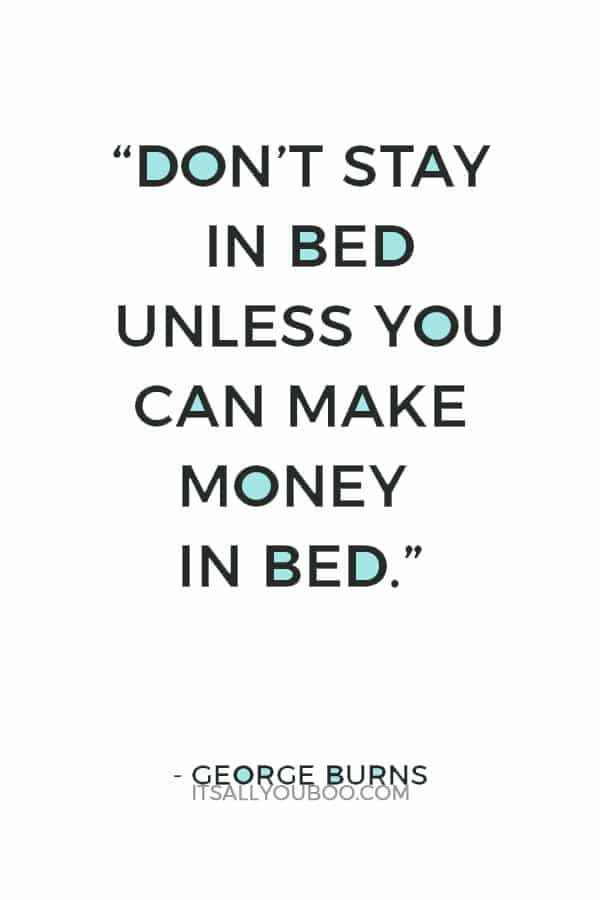 How do College Students Make Money Blogging?
How exactly does blogging actually work?
Your ultimate goal is to drive as much traffic to your blog as possible. Among the many ways you could drive traffic, you could focus on search engine optimization (SEO), writing amazing content, running ads, etc. Once you can drive traffic, it's time to monetize it. There are at least 10 different ways to monetize your traffic, but one popular method is affiliate marketing.
👉🏽 RELATED POST:  How to Blog Legally
Affiliate marketing is selling other people's products and making a commission from the sale. For example, if you own a health and fitness blog and partner with a business to promote their protein powder, you can earn a percentage of each sale you drive. These sales are tracked with specific links that businesses provide you with.
In many cases, you don't have to reach out to each business to get the affiliate link because affiliate networks like Commission Junction and Shareasale take care of this. Alternatively, the business already has an easy-to-signup system to quickly get an affiliate link.
You can also click here to join It's All You Boo's affiliate program.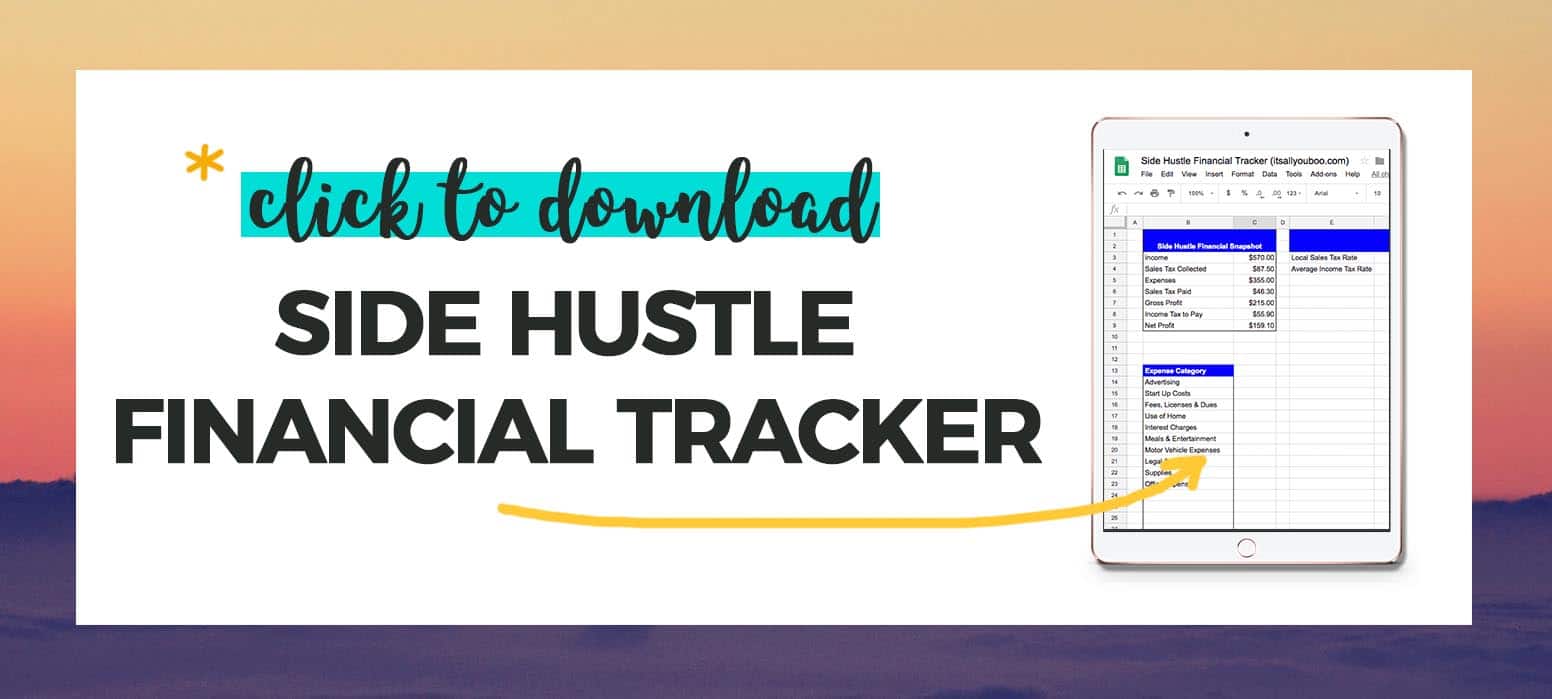 How will creating a blog help develop skills to find my first job out of college?
Creating and managing a blog develops a number of important skills that are in-demand in the workplace. You'll get experience in content marketing, SEO, affiliate marketing, building a brand, design, and more.
How do I learn more and get started today?
From choosing the best hosting provider to knowing how to promote and monetize your blog, there can be a lot to know. For a full step-by-step guide to starting your blog in 20 minutes, you can check out this in-depth guide on how to start a blog (and make money from it).
👉🏽 RELATED POST: The Best Affordable Business Tools for Bloggers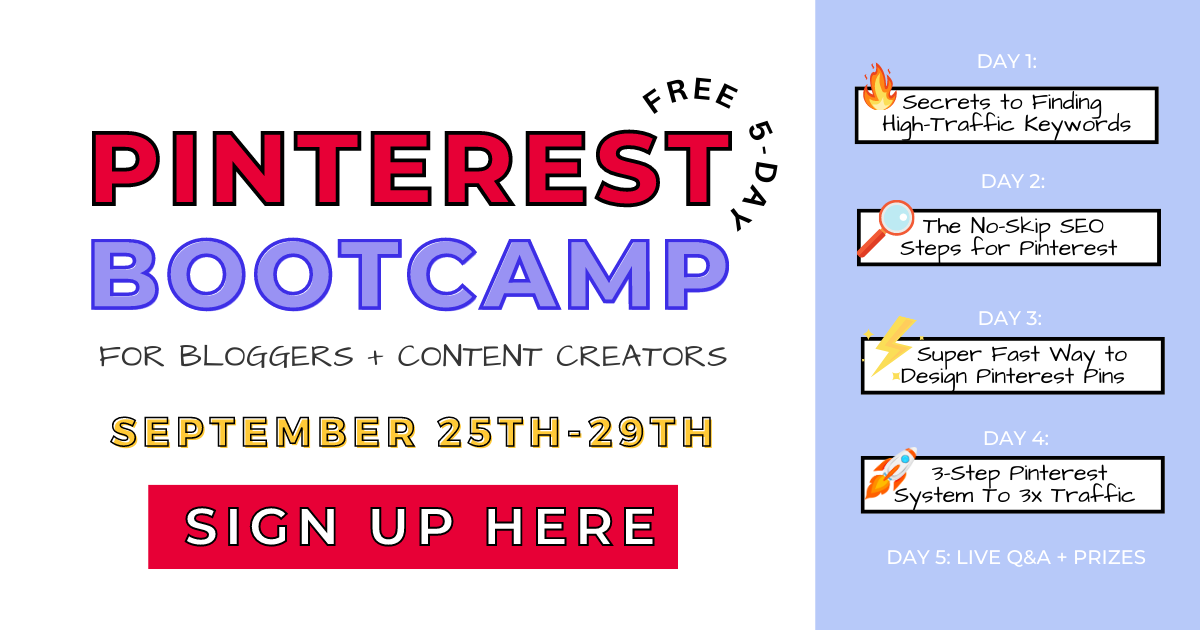 #2.
Lead Generation
A lead is someone who has expressed an interest in a service or product – this means that a lead is different for every business. A lead for a realtor can be someone who is looking to buy/sell a home, whereas a lead for a dentist is someone who needs their teeth cleaned.
Lead generation, as a business, is being paid to help business owners get more leads. You can do this by running ads (typically Facebook/Google/Pinterest/LinkedIn) for your client.
What do I need to know to make money from lead generation?
Lead generation can be a great side hustle for college students, but it's definitely not for everyone. Because you need clients, a large part of this business requires cold reach outs. You'll definitely need a thick skin when it comes to rejections.
You also have to be comfortable putting yourself out there whether it be getting on the phone with a prospective client or meeting people at events to sell your services.
👉🏽 RELATED POST: Top 15 Real Ways to Make Money from Home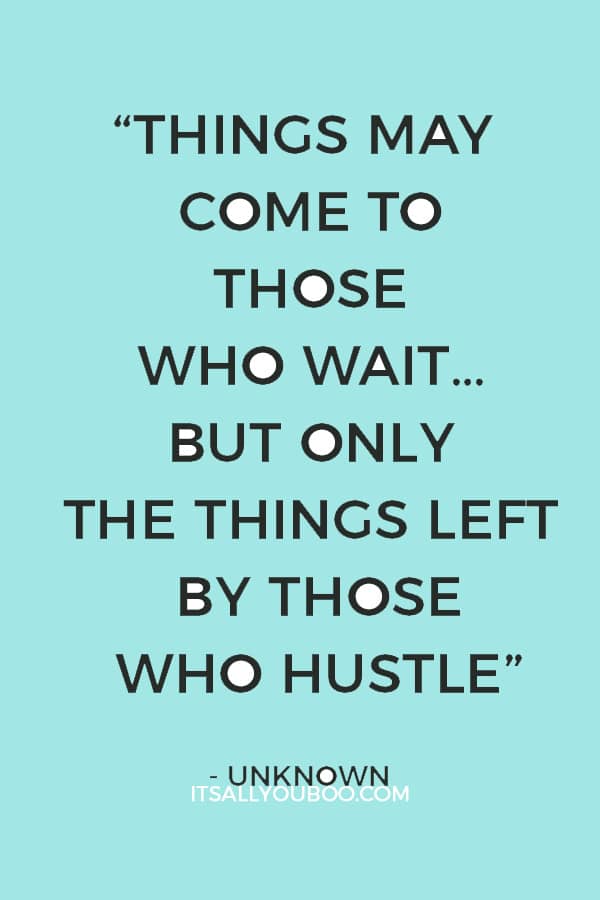 How do I get paid?
There are different types of business models that you can follow here. You can either be paid on a monthly retainer, paid per lead, or paid a percentage commission for each sale that you help drive. Let me break down each of these and what's great and what's not so great about them.
Monthly retainer. This just means that you get paid a fixed amount every month. Of the three, I like this payout model the most because it keeps things simple. I know exactly how much I'm being paid every month. Also, a big selling point here for your client is that even if you over-deliver on the leads, they don't pay a penny extra.
Percentage Commission. This one is the most favorable for your client, but also my least favorite. The premise of this is that you only get paid when the leads you helped drive for your client turns into a paying customer. I'm against this model because, for many types of businesses (particular small-to-medium businesses), it's difficult to track which of the leads you sent your client actually became customers.
Pay-Per-Lead. This payout model can be seen as a balance between the first two models. It can be great for your client since they only pay for what they get, and great for you because there's technically no cap to how much you can make. However, depending on the industry and type of business you're driving leads for, you might end up not making a sizable amount from the client.
👉🏽 RELATED POST: How to Manage Your Side-Hustle Income
How will starting a lead generation business help develop skills to find my first job out of college?
You learn lots of different skills with lead generation. You develop experience in sales outreach, client interaction, building landing pages, marketing automation, invoicing clients, running Facebook/Pinterest/Google ads, and more.
How do I learn more and get started today?
It depends on your budget. If you have a very flexible budget, there are comprehensive and expensive courses out there such as The Local Marketing Vault (I actually enrolled in this course. I liked it, but found it too expensive and therefore created a cheaper version of it).
If you're on a much tighter budget, you can learn a lot just browsing online or taking more cost-effective courses on sites like Udemy or The Entrepreneur Magazine Store.
#3.
Dropshipping
What is dropshipping? Dropshipping is a low-cost method of starting an e-commerce business (selling products online).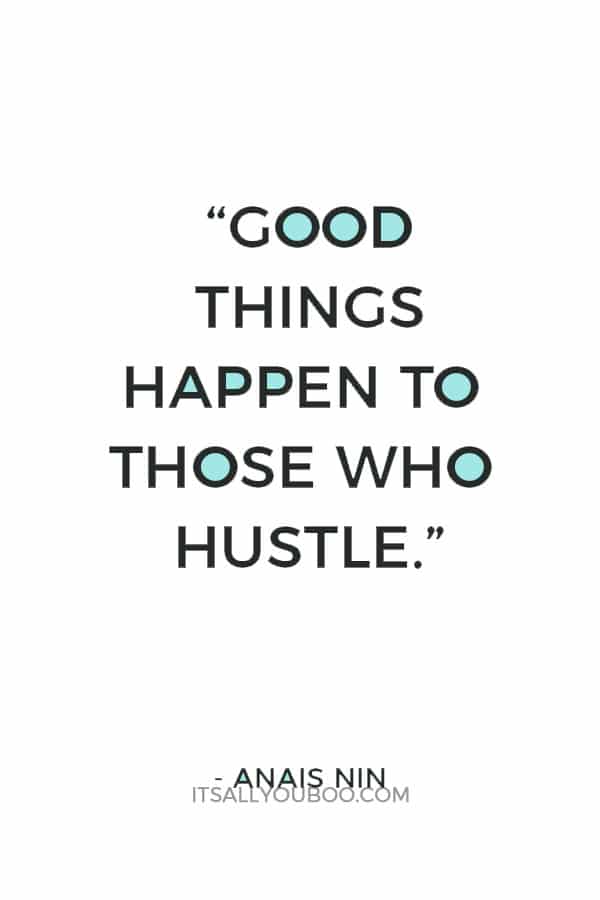 Traditionally, to sell products, you would open a brick-and-mortar store and pay thousands for rent every month. You would also need a lot of capital to purchase your products and store them. And even then, you might not be able to sell all the products and make a profit.
However, with online platforms like Shopify and dropshipping, your "rent" is a fraction of the cost and you don't need to hold any sort of inventory. You don't need to worry about shipping or any logistics with storage. You only need to buy products when you make a sale. See the below diagram for a simplified explanation.
👉🏽 RELATED POST: 7 Steps to Making Extra Money on the Side
How will starting a dropshipping business help develop skills to find my first job out of college?
There are many different ways to build a successful dropshipping business. It all depends on how you decide to drive traffic to your online store. You could build an Instagram audience, Pinterest audience, talk to influencers, focus on SEO, buy FB/Google ads, etc. Depending on your method of promotion, there are various skills that you can develop as you grow your store.
There are tons of helpful posts like this one on how to start a dropshipping business.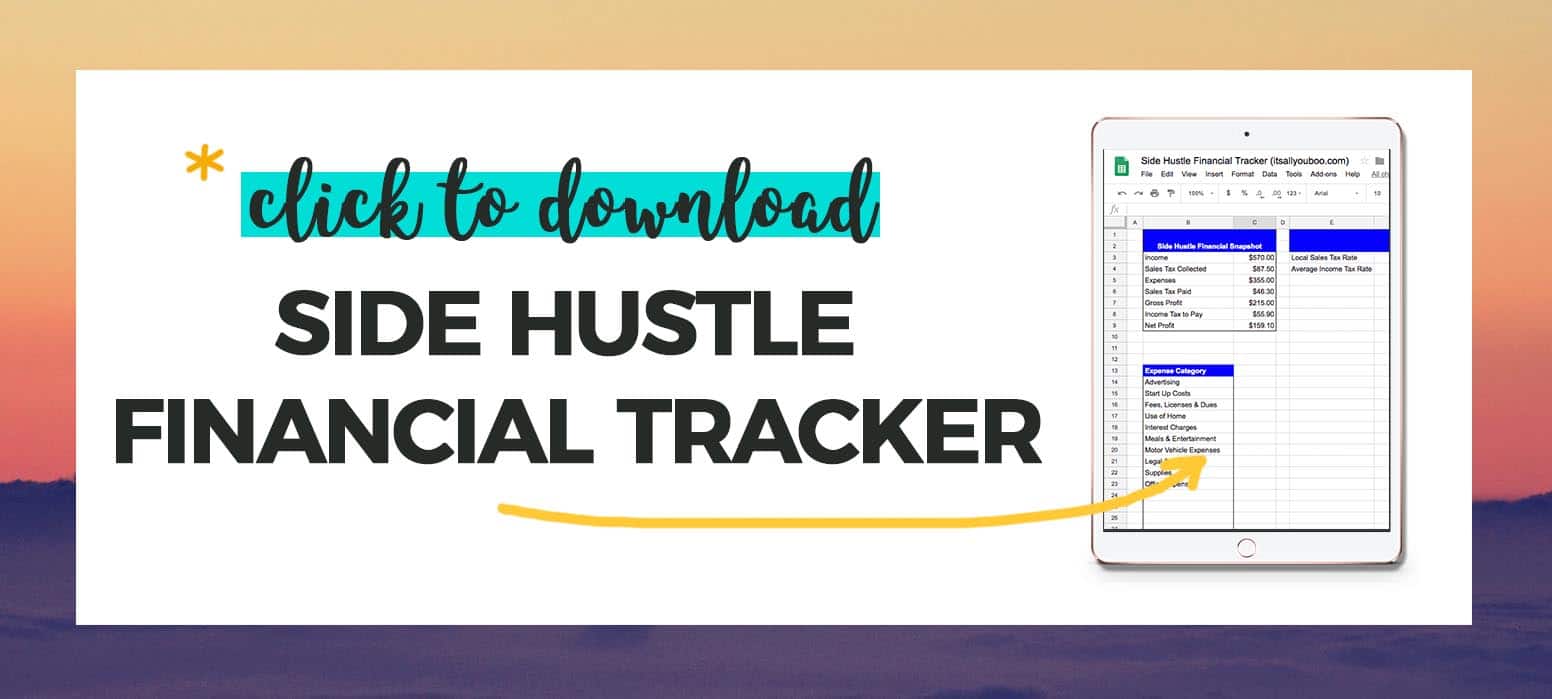 Unique Side Hustles For College Students That Need Money Now
While blogging, lead generation and drop shipping are great side hustles for college students that can scale into a massive business, you may not see consistent income come in immediately. As with all good things, it takes time.
But what if you need money sooner than later? From doing the odd painting job for a friend to completing online surveys, there is no shortage of side gigs for college students to make a quick buck. However, it can be difficult to add to your resume how you completed 1000 surveys to make some money.
In the list below, I talk about some college student side hustles that are a little more unique and can still help you develop skills for your first job out of college.
👉🏽 RELATED POST: 7 Steps to Making Extra Money on the Side
#4.
Campus Brand Ambassador
Technically not a side hustle since you're actually being paid by the hour in some cases, but still worth mentioning. Many companies are looking to target college students and will need a student to help with this.
By joining as a campus brand ambassador, you'll get real work experience without the full-time 9-5 commitment. In some cases, based on your performance, you may even be able to transition it into a full-time role after you graduate.
You can use job sites like Indeed and LinkedIn to get notifications when an opportunity arises. You should also be keeping an eye on your college's career board.
#5.
Use Your Car
If you have a car, you have a lot of options here to make some money. Driving to another city to visit home every couple of weeks?
Post in Facebook Groups specific to your university/college or use online sites like Waze, CarpoolWorld, or Ridesharing to find people to carpool with. Make the drive back less boring, meet some new friends, and earn some money while you're at it.
On top of that, you could also use your car for ridesharing apps like Uber or Lyft. Food delivery for companies like Doordash is also an option.
👉🏽 RELATED POST: The Best Essential Tech for Starting Your Business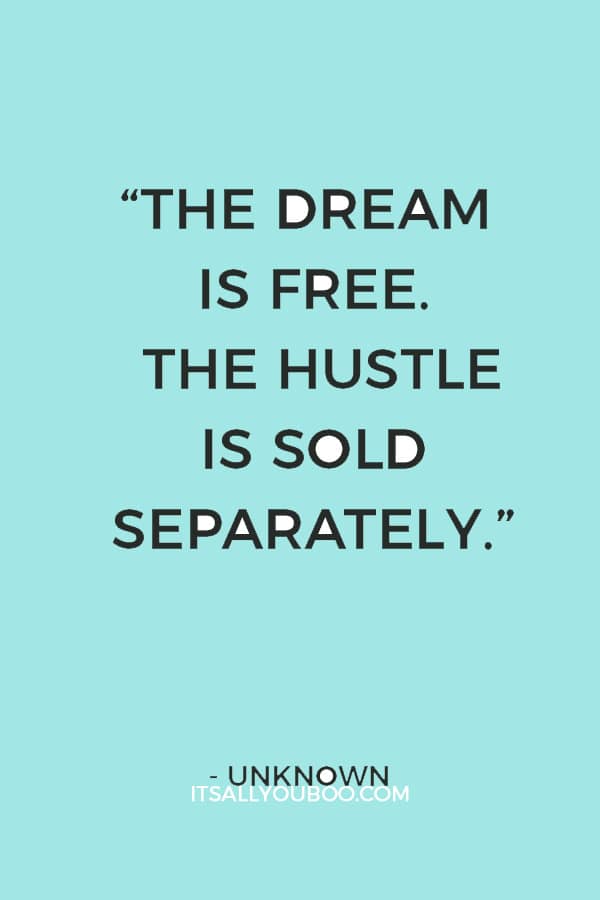 College Students can make money by renting their car
Lastly, if you want to make money with your car, but don't even want to do any driving yourself, you can rent your car out with platforms like Turo. They are essentially an Airbnb for cars. If you want to get an idea of how much you could make every month renting out your car, you can check out Turo's car rental calculator.
Using your car to make money in these ways may not directly help build marketable skills for finding your first job out of school, but they could definitely help in your application for some companies.
Let's say you're interested in working for a company that, like UberEats, has a 3-sided marketplace (drivers, restaurants, and eaters). Who would you want to hire? Someone who has worked as a driver and understands driver pain points OR random Joe who claims he is interested?
#6.
Freelancer Work
An expert in something? Might as well get paid to do it. You can offer your services on platforms like Fiverr, Upwork, or Freelancer. Whether it's data entry or helping others write blog posts, there are lots that you can do here.
Freelancing is also a good opportunity for you to learn on the job and get experience for a new skill set you've been looking to develop. Does your dream job require experience that you don't have? Get it with freelancing work.
You can also do odd jobs in your neighborhood with apps like TaskRabbit. You would not believe how many people need their lawns mowed or Ikea furniture assembled.
Start a Side Hustle Today as a College Student
There are definitely more than 6 different side hustles for college students. However, I believe the ones mentioned in this post are a little more unique and may be able to give you the necessary experiences to help find your first full-time job.
Or who knows? Maybe your side hustle will become a full-time business and you can become your own boss.
Get your Side Hustle Finance Spreadsheet
Don't forget, side-hustle income is still income. Make managing expenses and income easy with the FREE Side Hustler Financial Tracker for your expenses and income. It's compatible with Google Sheets or Microsoft Excel. Just sign up, and download.
Get started today, think about your skills, talents, and interest. Don't wait until graduation and life after college to start thinking about ways to tackle your student loans.
And maybe, just maybe with a profitable business created in college, you can avoid the 9 to 5 grind entirely.

What's your side-hustle idea for college students?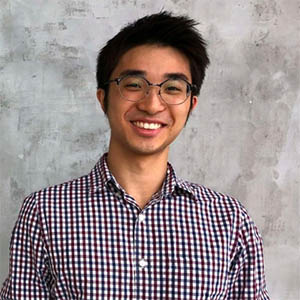 More About Guest Contributor
David Lau is the owner of Smart Income Today where he helps aspiring entrepreneurs build an online business that gets them excited. Previously, he led growth at a company and managed a multi-million dollar marketing budget. He helped them see double-digit growth that helped secure $22M in fundraising.
Last Updated on July 11, 2021
✕
Get the Financial Tracker
+ weekly tips to help you slay your goals.