Need part-time business ideas? Thinking of starting a business on the side?

Sick of being stuck at home, trying to do the right things but watching the days slip away?
Maybe part-time business ideas are exactly what you need to be cultivating. Keeping your finances in order is a tough task given the state of the global economy. Why not take the bull by the horns?
Given the last few years, you may wonder if life will ever go back to normal. Rising inflation and the cost of everything. You need to make ends meet, and a business might be just what you need.
Earning more income on the side doesn't have to be complicated either. You do not need an MBA or business experience to start a business. All of these are business ideas for beginners, like you!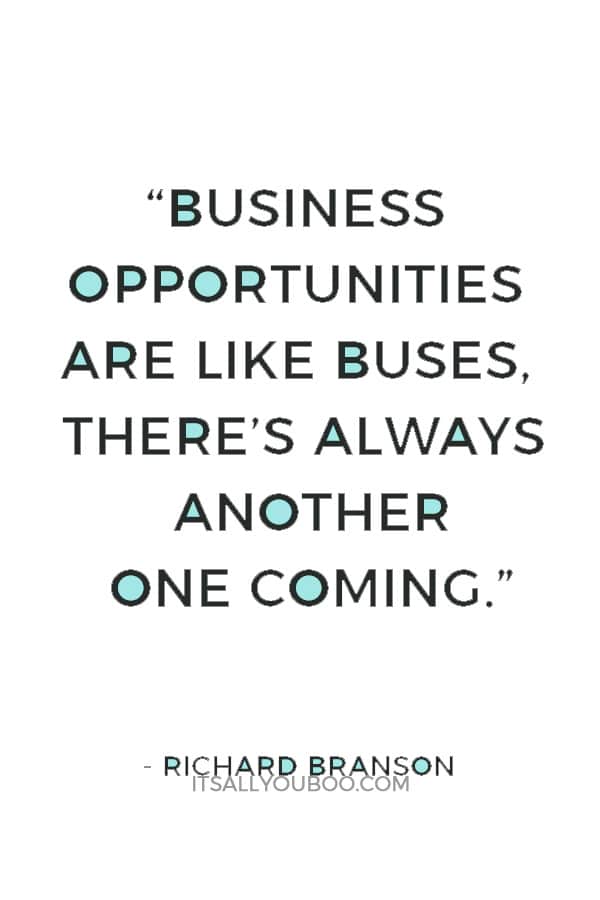 Most significantly, the old office life isn't coming back — at least not in the same way.
We've all adapted to remote working by now, and we know its benefits: less commuting, lower operational costs, no office distractions, and (most importantly here) more free time.
That means that even people who've kept their jobs throughout the pandemic should be thinking about part-time business ideas. After all, running a part-time business online is a great way to use evenings.
In this article, we're going to cover some profitable part-time home business ideas — but first, we'll elaborate on why it's so important for people of all backgrounds and experience levels to be thinking about how they can make money at home. Let's get started.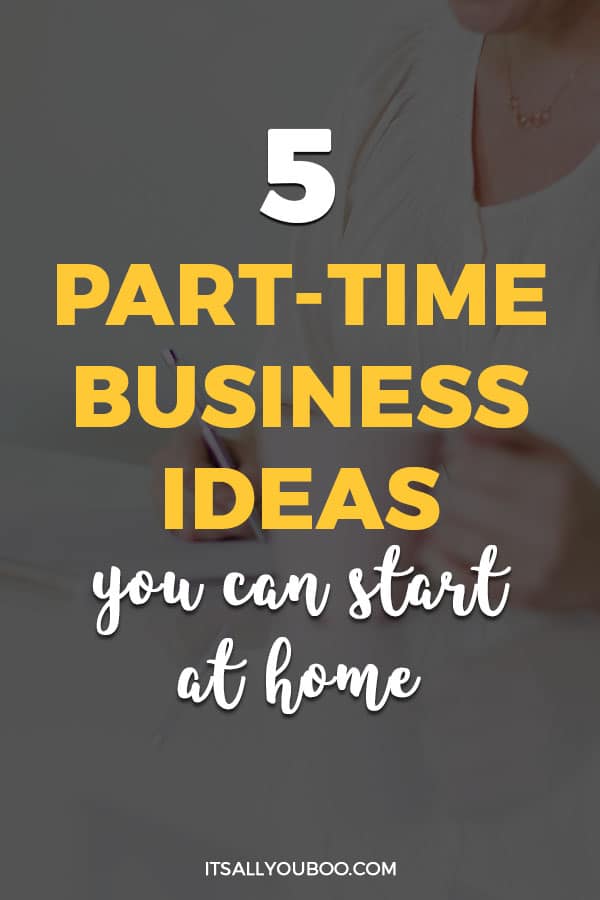 Why are part-time business ideas so important?
We've all learned many lessons from the events of 2020: we need to look after one another, life is indeed precious, and spending every day online gets tiring very quickly (haven't we all had more than enough Zoom meetings?). We've also learned something very important about the business world: employment is never guaranteed.
Back in January, what jobs would you have identified as being secure and reliable? What about jobs in travel and hospitality? Tourism is a staple of global industry, with people spending huge sums of money throughout the year to see new places and enjoy life — and hotels reap the rewards along with airlines. It would have made total sense to pick out hotels as being safe.
When the extent of the crisis became clear and the truth sank in, it was a massive shock. Tourism didn't end entirely, of course (it'll always be active to some extent, particularly for the wealthy), but it was heavily damaged — and this led to huge waves of employees being furloughed or made redundant. Many of them had expected to stay in their jobs for decades.
A Part-Time Business is Your Ticket to Security
Given that no career is totally safe from disruption, it makes all the sense in the world to find different ways to make money (at the same time, you should be seeking to trim your spending).
Notably, starting an entrepreneurial journey gives you so much more power: you don't need to hope that your employer will keep you around, because you're the one running the show. With part-time business ideas, you can go in whatever direction suits you.
Running a part-time business is the perfect starting balance because it allows you to make decent profits without overwhelming your schedule or draining too much energy. You can find time for it even if you're working a regular job, and expand or contract it as needed.
With that established, let's take a look at some part-time business ideas worth your attention.
👉🏽  RELATED POST:  How to Find a Business Idea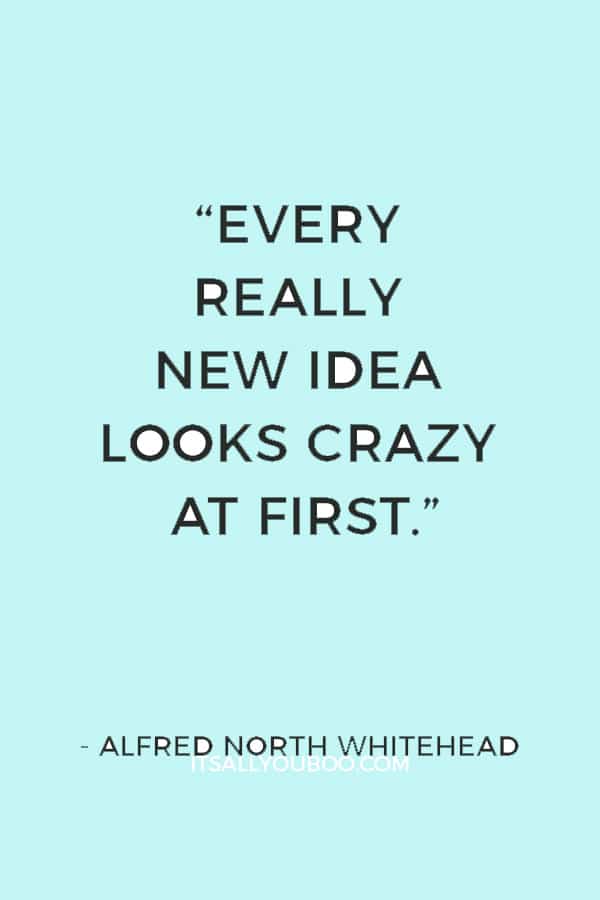 The Best Part-Time Business Ideas
Idea #1:
eCommerce
Which business is best for part-time?
Let's say you're already working a usual job, or you just have a lot to do: maybe you're a parent and you need to spend a lot of time looking after your kids. If so, you need to choose a part-time business idea that truly deserves that "part-time" modifier.
My suggestion here is clear, but it's also broad: eCommerce. There are various types of eCommerce businesses (we'll look at one in particular later), but they're all fantastic for part-time business owners.
This is because of how hands-off and scalable they can be. In the end, you get out what you put in. If you want to spend many hours poring over search trends and picking out keywords to include in your product descriptions, you can — and it might pay off.
👉🏽  RELATED POST: How to Start an Online Store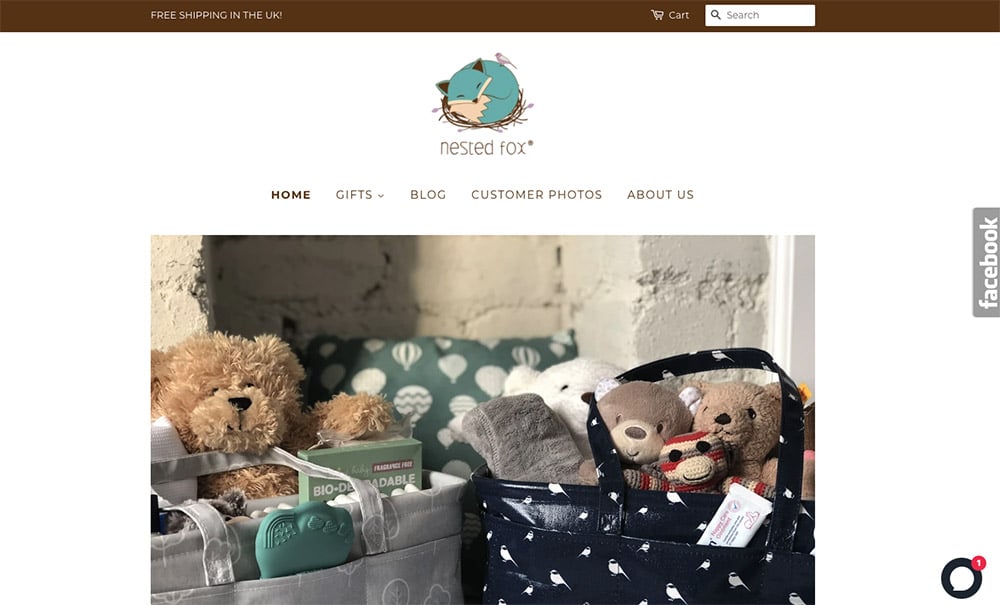 But if you only have time to put in an hour or two every night, you can just keep your online store ticking over. Of all the part-time business ideas you can try, this one will be the most flexible.
Using a mainstream eCommerce platform, you can get a store up and running within hours. You can create a free WordPress site, then make it eCommerce-ready through the WooCommerce extension which is also free and rated very highly (check out my WooCommerce storefront review here.)
And using that basic eCommerce model, you can explore a vast range of unique business ideas, all fitting neatly into your calendar.
👉🏽  RELATED POST:  How to Make Money as a Freelance Writer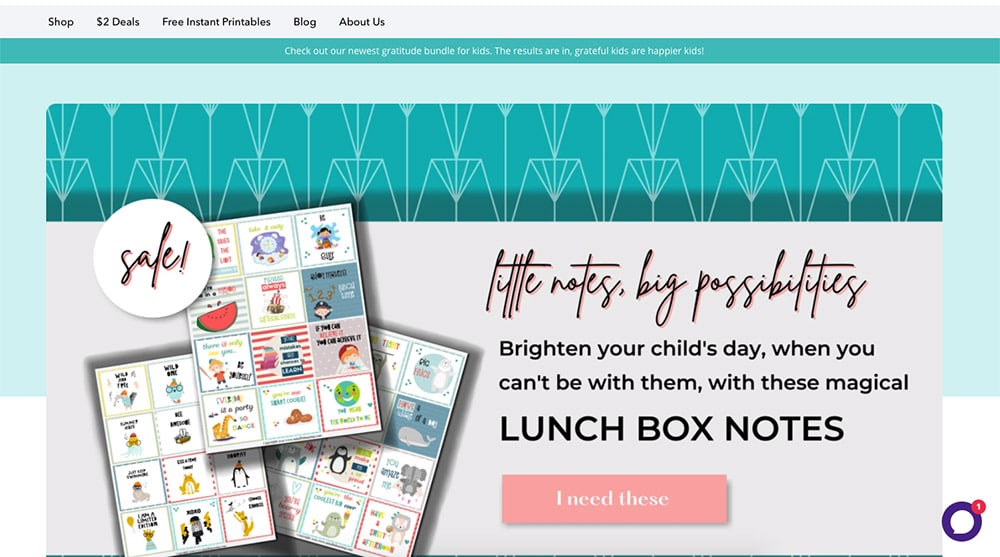 Idea #2:
Online Tutoring
Which business is most profitable with low investment?
If you're looking to minimize what you spend and simply make as much money as possible, there are various part-time business ideas with low investments needed — and a great option at this point is tutoring.
Here's why: the pandemic has made homeschooling massively more prominent, requiring parents to figure out ways to keep their kids educated. You can benefit.
If you have a laptop with a webcam and a microphone (or even just a smartphone), then you have all the equipment you need to get started — and you don't even need a dedicated website. You can simply announce via social media that you're offering a tutoring service, and start setting up Zoom or Google Meet sessions.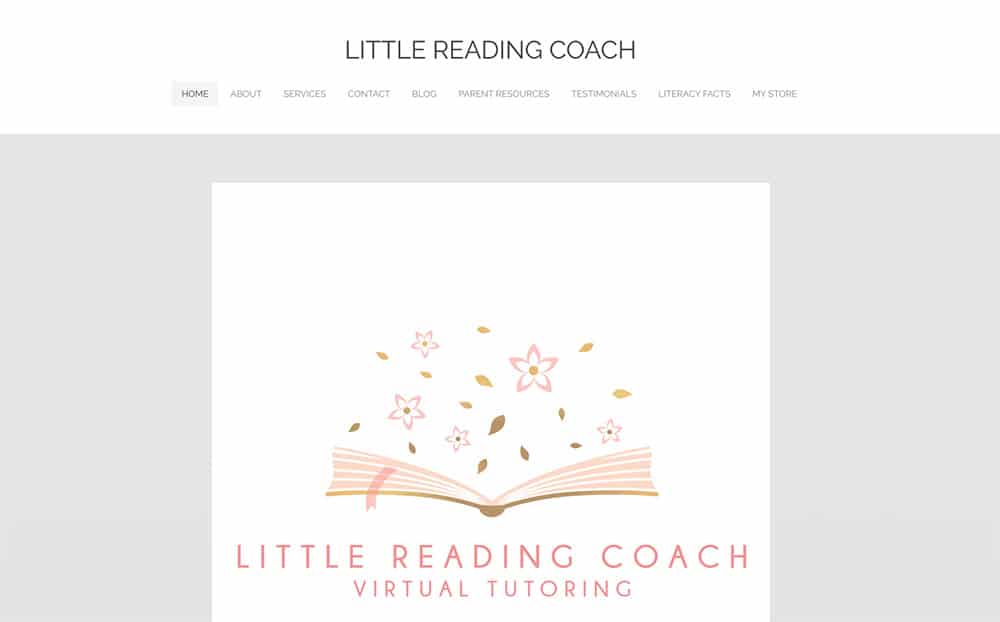 Since you get to set your own rates, you can charge whatever you think people will be willing to pay — and keep all of that without needing to put any of it towards hosting costs or anything else. Instead of paying for marketing, you can ask for simple recommendations.
Since parents often communicate to keep their kids safe, doing a great job helping one family is likely to lead to a lot more parents getting in touch. So if you want a part-time business without investment as a prerequisite, this is the way to go (at least while schooling is hampered).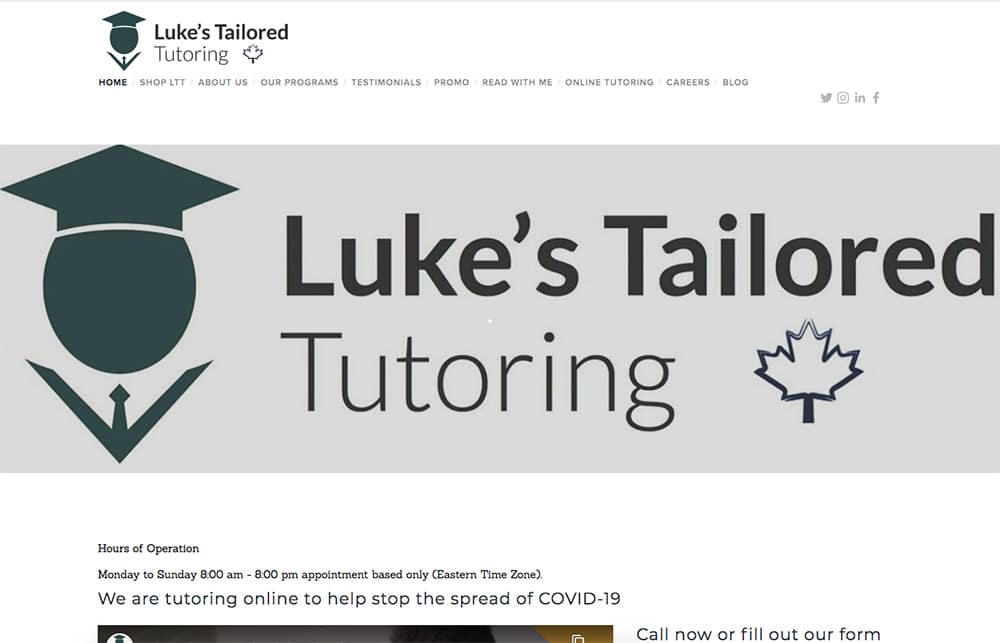 And you don't even need a website to run an online tutoring business! Using Facebook and other social media networks, you can connect directly with parents who need tutoring for their children.
Becky Ogden has been running a part-time tutoring business just by posting in Facebook groups, and you can too.
Here's an example of one of her posts she shares to find students for her tutoring classes.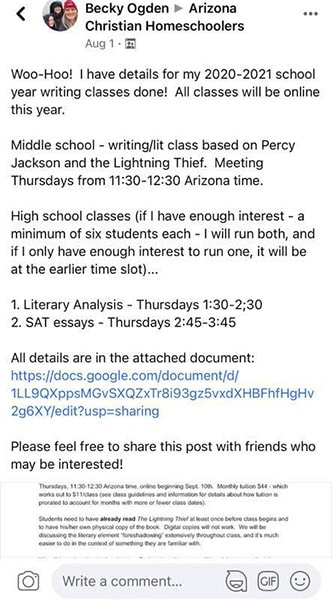 Isn't this such a great part-time business idea? You can prove the profitability of your idea by securing clients before building a website.
Idea #3:
Blogging
What business can I start while working?
If your days are busy because you're working a normal job, you might want some part-time business ideas that you could get up and running without disrupting that job. There are plenty of options here, but the most appropriate suggestion is blogging — and I'll explain why.
Firstly, the variety is extremely important for staying engaged with the work you're doing. If you spend your day doing regular business activities then pivot to doing more business activities in the evening, you'll get bored and frustrated. Blogging, though, can be relaxing and rewarding. That's why most people do it. They just want to express themselves and vent their feelings.
👉🏽  RELATED POST: How to Start a Blog
Secondly, having a regular job feeds into blogging instead of detracting from it.
What challenges do you face in your job?
How are you handling life at the moment?
What words of advice can you offer people in your situation?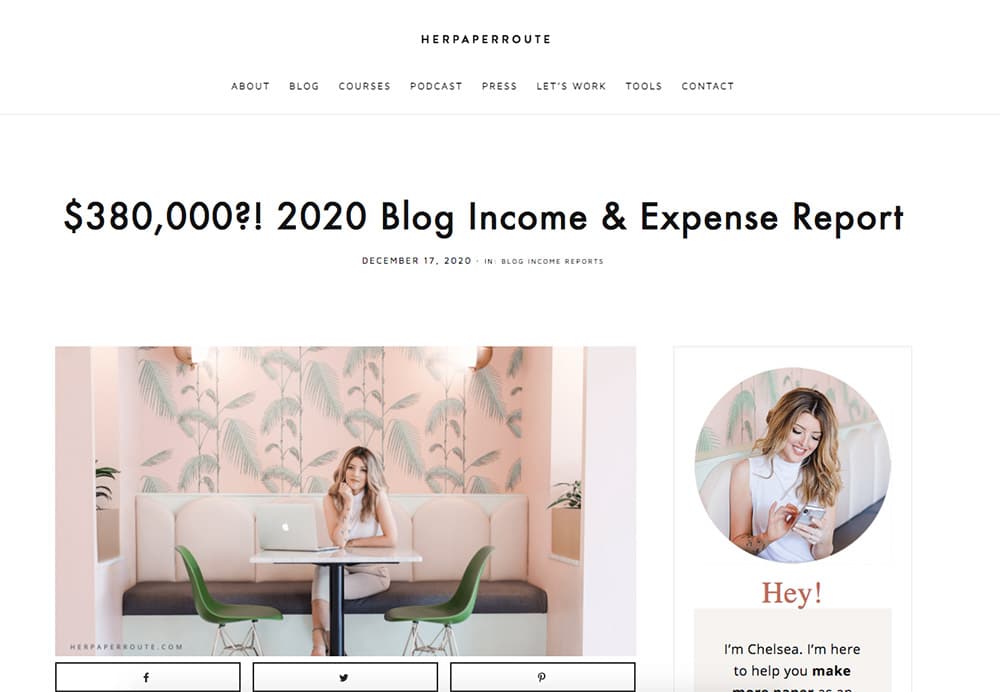 There's particular value in the blogging business for ladies sitting at home because lifestyle expertise and commentary are always in high demand.
How does blogging make you money?
Well, you can use a combination of affiliate marketing links, support via services like Patreon, direct donations, and branded merchandise. It will take a lot of time and work to build up a big audience, but if you focus on it as a fun project instead of needing it to be profitable right away, you'll have a decent chance.
👉🏽  RELATED POST: How to Go From Side Hustle to Full-Time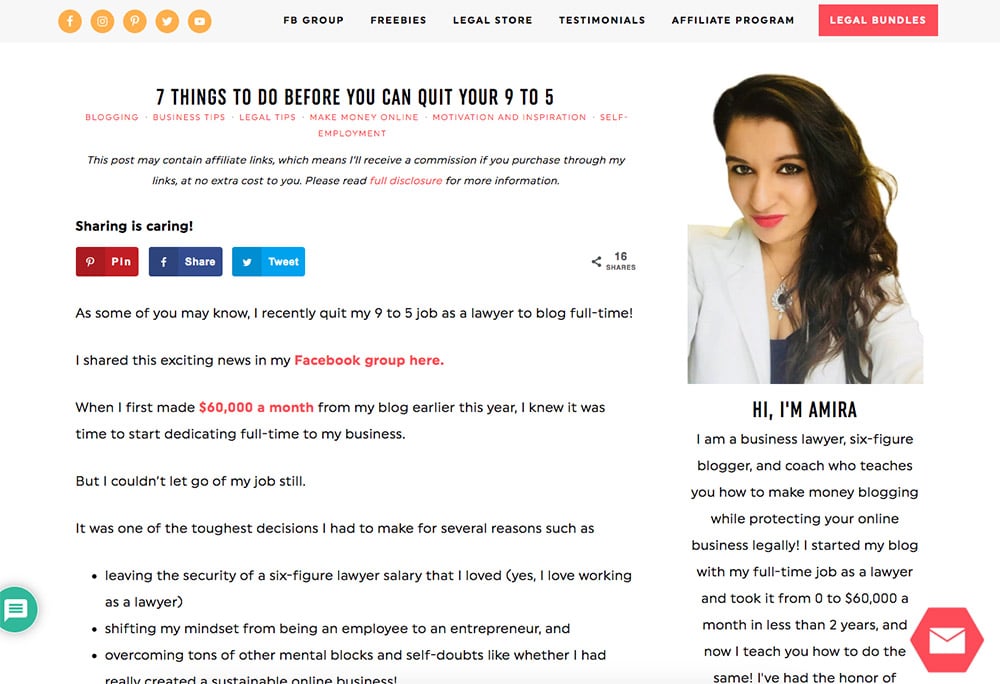 Idea #4:
Consulting
What is the easiest business to start?
If you just want to keep the effort to a minimum, then the right part-time business idea for you is working as a consultant.
There's obviously significant overlap with the option of tutoring, but here's why this is easier to start: you don't need as many clients (because you can charge more per client), you can more easily have old colleagues and acquaintances recommend you (you don't need them to be parents), and you don't need to deal with the necessary scrutiny that's inevitably aimed at tutors (even tutoring children remotely is a safety risk).
In the same vein, you don't need a dedicated website, though you might as well create one. Again, you can just go with WordPress to keep things simple. It's all about defining what you bring to the table and how you can help people.
Once you've figured out that core value proposition, it's really just a matter of promoting it to whatever extent you can — via social media again, of course, and through word-of-mouth.
👉🏽  RELATED POST: 5 Ways To Take Your Side Hustle To The Next Level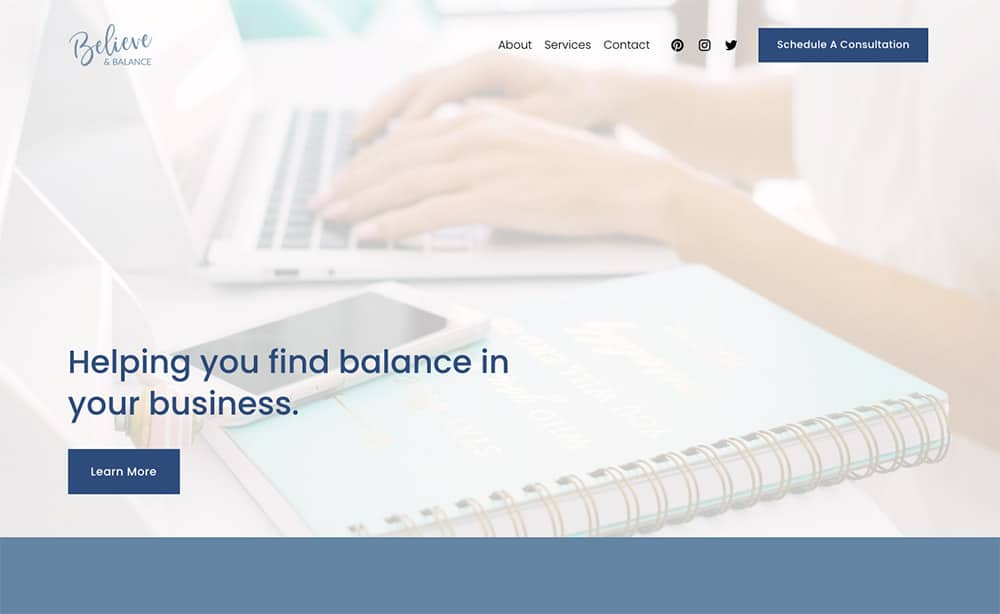 This is far from the easiest business to make successful, but it's inarguably easy to start. What's more, it will never present any risks. If you don't want to take on any clients, you can ignore any overtures that come in.
You have everything to gain and almost nothing to lose: all that could be affected is your professional reputation, but you shouldn't be serving as a consultant in the first place if you don't actually have worthwhile expertise to offer (look into other part-time business ideas if that's the case!).
👉🏽  RELATED POST: 6 Best Side Hustles For College Students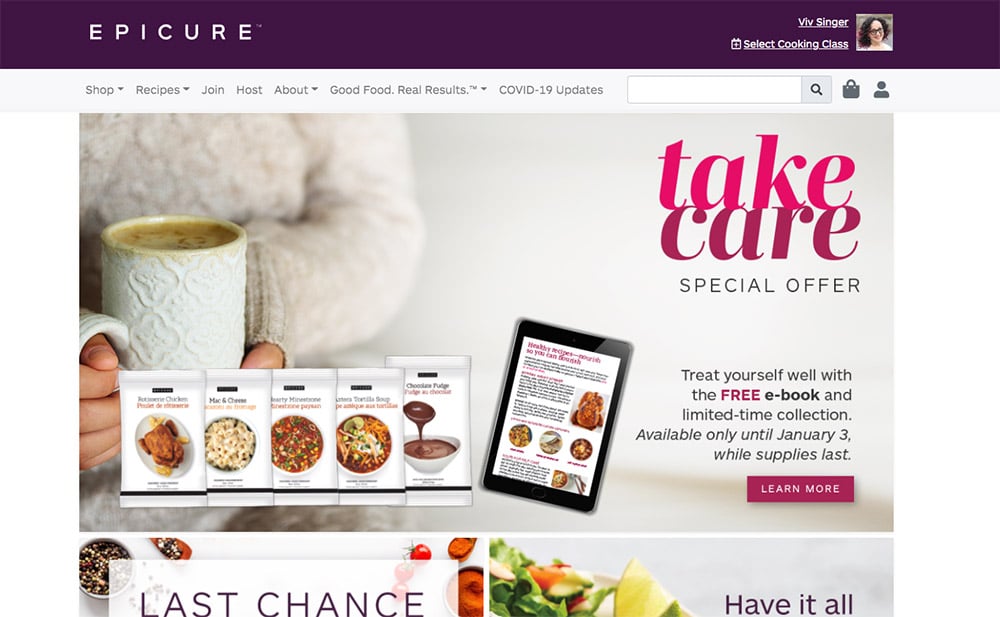 Idea #5:
Dropshipping
What is the easiest business to run?
Lastly, we can think about the easiest type of part-time business to run. Once you've made it through the setup process and got everything running, what takes the least amount of effort to keep going? The answer here is very easy: dropshipping. One of the countless eCommerce options alluded to earlier, dropshipping functions through outsourcing most of the retail process.
Dropshippers list products from third-party inventories, marking them up to add profit. When an order comes in, that order gets passed to the appropriate supplier for processing and fulfillment. You don't need to do any packaging or shipping. Everything is handled for you. All you need to do is keep your website live, polish your presentation, and profit as a result.
👉🏽  RELATED POST: How To Start A Profitable Business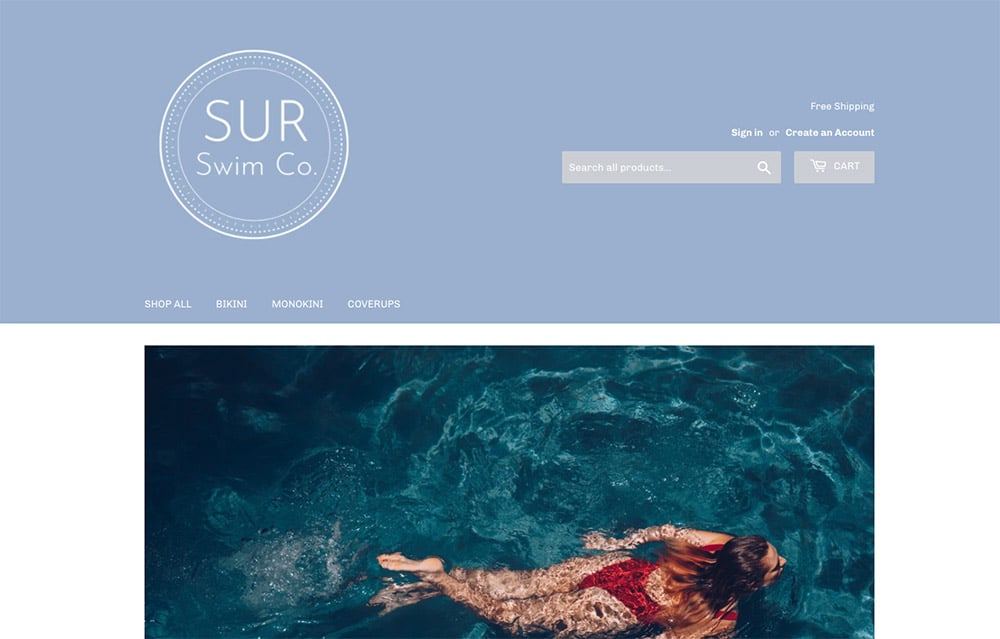 You can keep a dropshipping store going (and selling) without paying any attention to it for weeks at a time. It's really more of a passive income stream for most. You can put more time into it (and get more out of it), but you don't need to. If you're looking for the easiest part-time business to add to your portfolio, this is the way to go.
👉🏽  RELATED POST: How to Achieve Your Business Goals
FREE Start a Blog Challenge
Want to start a blog as a profitable part-time business? Sign up for the FREE 7-Day Start a Blog Challenge, with daily video lessons, tech training, and a printable workbook.
Want to start a profitable business while working? Click here for the top 5 part-time business ideas you can start at home with little investment by @EcomPlatformsio. #OnlineBusiness #SelfEmployed #WorkFromHome

What part-time business ideas do you like?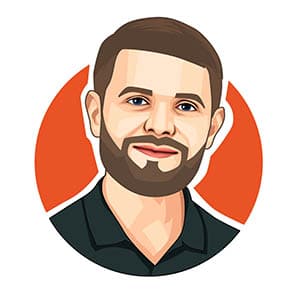 More About Guest Contributor
Rodney Laws is an eCommerce expert with over a decade of experience in building online businesses. Check out his reviews on EcommercePlatforms.io and you'll find practical tips that you can use to build the best online store for your business. Connect with him on Twitter @EcomPlatformsio.
Last Updated on July 18, 2023
✕
Join the FREE Start a Blog Challenge
+ get weekly tips to help you slay your goals.