Need help creating a meditation space at home? Looking for a list of meditation room essentials on a budget?
With the chaos of everyday life, we all need a space to escape. A place to be calm, centered, and at peace with ourselves.
After a long day of working at home, or endless calls and meetings, you need a space at home where you can just be alone with your thoughts. A place to practice your daily mediations or prayers.
Creating your very own meditation space at home is quite easy, so long as you know what elements are needed to feel calm and focused on your practice.
In this detailed guide, we walk you through the steps in creating a meditation space that allows you to have a meaningful and distraction-free session each time.
You'll find a list of essentials so you can even build your small mediation space in your bedroom or on a budget.

Why Create a Meditation Space?
We all live in a fast-paced, technology-driven world that often leaves us feeling mentally exhausted and unable to focus. A meditation space idea reminds us of our intuition to practice stillness and be present in the moment.
We all get anxious, tense, and worried from time to time. If you constantly struggle with anxiety and other mental health issues, you should consider creating a meditation space in your home.
Getting your daily dose of meditation can wipe away the stresses of your day and bring you inner peace. This ancient practice is considered a mind-body complementary medicine that produces a deep state of relaxation.
It can benefit your emotional well-being and your overall health. For instance, meditation can help you gain a new perspective on stressful situations, increase self-awareness, reduce negative emotions, and increase imagination and creativity.
Now, how do you create a meditation space? Follow these steps:
Determine the Purpose of Your Space
We all have a dedicated area in our house for entertaining, dining, and sleeping. What about a space to just be in? Before creating a meditation space, it will be helpful to determine your purpose.
Will you be sharing this space with other members of the family or do you want it to be just for you? Will this be an area that can be used for other activities or is it just going to be solely for your daily practice?
Are you using this space for similar activities like yoga, prayer, or bible reading? Answering all these questions can help you choose the most ideal spot in your home and what you need to make it conducive to your needs.
👉🏽  RELATED POST: How to Meditate for Beginners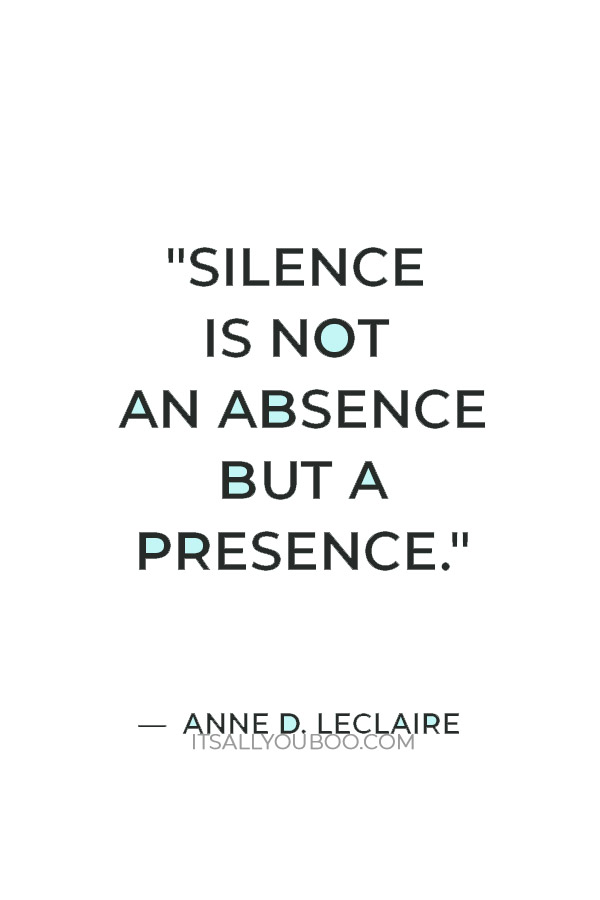 8 Steps Creating Meditation Space at Home, On a Budget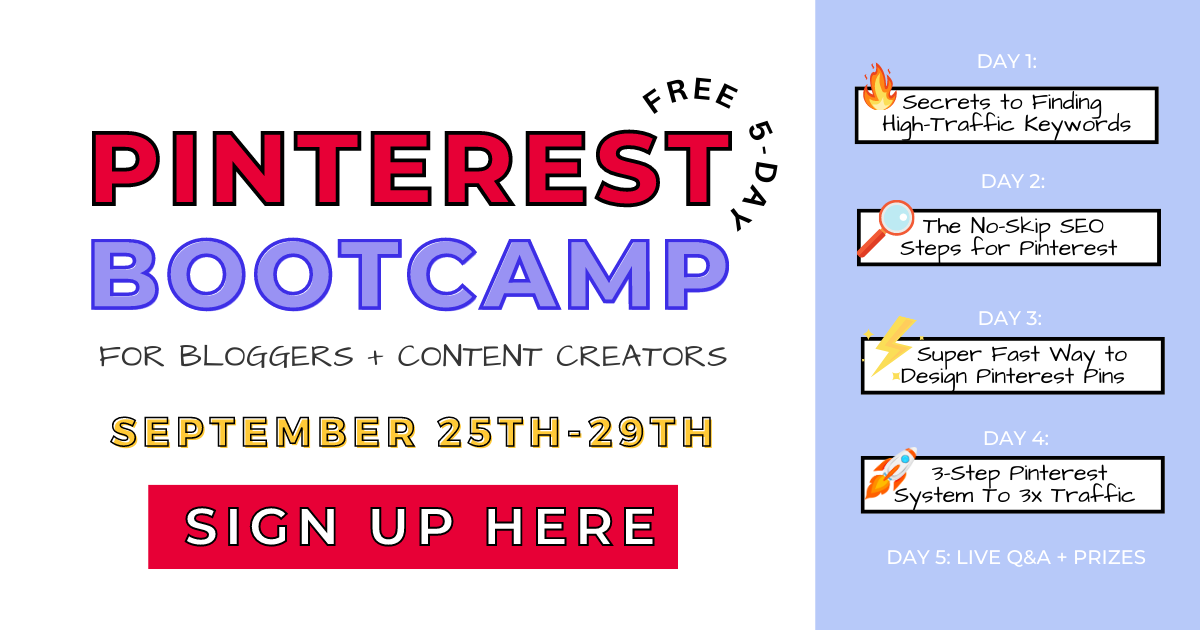 #1.
Find the Perfect Meditation Area
When choosing a space for your daily meditation, there are a few things you need to consider such as:
A. Space
If you plan to make meditation a part of your routine, consider dedicating a room for it. It can be a spare room that you only use to store old belongings. It doesn't matter if it's small, as long as you can have the peace you need for your practice.
Small meditation space ideas can work for most homeowners. Using the guest room is often the best option especially if you rarely have guests sleeping over your house. You also can create a small meditation space in the bedroom, or even your closet, where you can have privacy and stay all by yourself.
B. Privacy
Your meditation space should be as private as possible. It should be a place you can associate with calmness and clarity, and so ideally, it shouldn't be used for anything else. Now, this is often challenging especially if you have a small home.
Luckily, there are some steps you can take to ensure privacy. These include making sure that the space has at least a door or a divider that serves as a physical barrier between your meditation space and the rest of your home.
C. Sound Levels
Another consideration when creating a meditation space is the sound level. Ideally, you want a space that is as silent as possible. The quieter the space, the more conducive it is for meditating.
If you have the budget and if silence is difficult to achieve in your home, consider investing in soundproof curtains. Aside from significantly reducing noise, soundproof curtains come in a variety of styles and colors so they can dramatically change the atmosphere in your room.
👉🏽  RELATED POST:  The Benefits of Yoga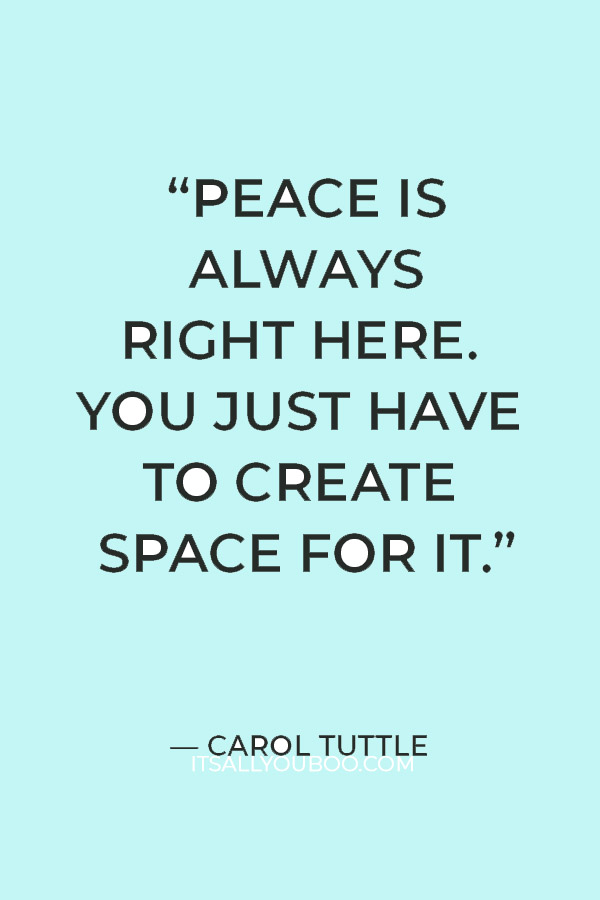 Here are other ways to soundproof your meditation room:
Use a white noise machine. For some, ambient sounds like birds chirping, water trickling, or rain pouring are more relaxing than complete silence.
Install acoustical wallpaper. This type of wallpaper can be easily installed and can cut noise by up to 75 percent.
Things like area rugs, carpets, cushions or pillows, and fabrics help reduce noise by creating less echo and preventing noise from spreading throughout the room.
#2.
Personalize Your Meditation Space
Your meditation room is your sacred place. Its main purpose is to help you get in the zone and create mindful awareness of yourself, your thoughts, emotions, sensations, etc.
That said, you want your meditation space to be a reflection of yourself or your personality. It should make you feel comfortable and relaxed. More importantly, it should motivate you to stay committed to your practice.
Furthermore, choose colors that soothe you. Some of the best options are earth-tone colors like neutrals (beige and light or dark browns), grey, and blue. You can also add a pop of color like orange or yellow if you prefer a brighter color scheme.
Lastly, make it comfortable. Choose decorative pieces that resonate with you or make you feel calm. If there's an artwork or piece that gives you comfort and inspiration, don't hesitate to put that in your meditation room as well.
👉🏽  RELATED POST: How To Get Comfortable with Your Thoughts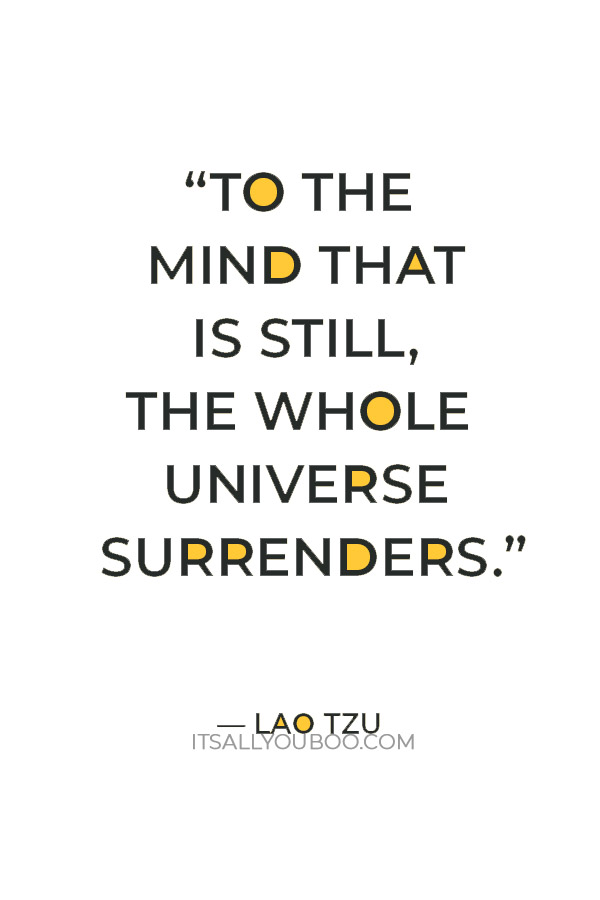 #3.
Make Scent a Part of Your Ritual
Creating a personalized yoga space not only includes aesthetics but also feelings and emotions. A great way to boost feelings of calmness is through aromatherapy.
There's vast research that pertains to the stress-reducing effects of scent. Whether you prefer candles, essential oils, or stick incense, the right aroma can help you with your practice.
Here are some of the most popular scents for meditation:
Lavender. The fresh floral aroma is well-liked by most individuals. This plant has a long history of use for dealing with stress and anxiety and is frequently used for encouraging calmness.
Cedarwood. This is another soothing scent that has been used for thousands of years for its vast therapeutic benefits. Cedarwood scent is also considered beneficial in promoting a peaceful environment.
Frankincense. This is one of the best scents for meditation. It is considered beneficial for skin and respiratory health, as well as mental health.
Chamomile. This delightful fruity aroma is well-known for reducing anxiety and encouraging rest.
Other scents you can try for your meditation are Sandalwood, Ylang Ylang, and Vetiver. You can also experiment with combining scents to enhance your meditation experience.
#4.
Cut Out Background Noises
Earlier, we talked about some ways to soundproof your meditation room. If you live in the city or there's a lot of background noise in your house, here are some more tips to creating a meditation space that's quiet and tranquil:
Use carpeting. A quick solution to soundproof your meditation room is installing carpets. Specifically, you want carpeting and some sound-reducing underlay to go beneath it.
Use acoustic panels. Buy enough panels to cover significant portions of your walls and ceiling. They are much cheaper than ripping your drywall and adding insulation.
Turn on some music. Besides using a white noise machine, you can also play soft music or instrumentals while meditating or practicing yoga.
👉🏽  RELATED POST: 100 Mindfulness Meditation Quotes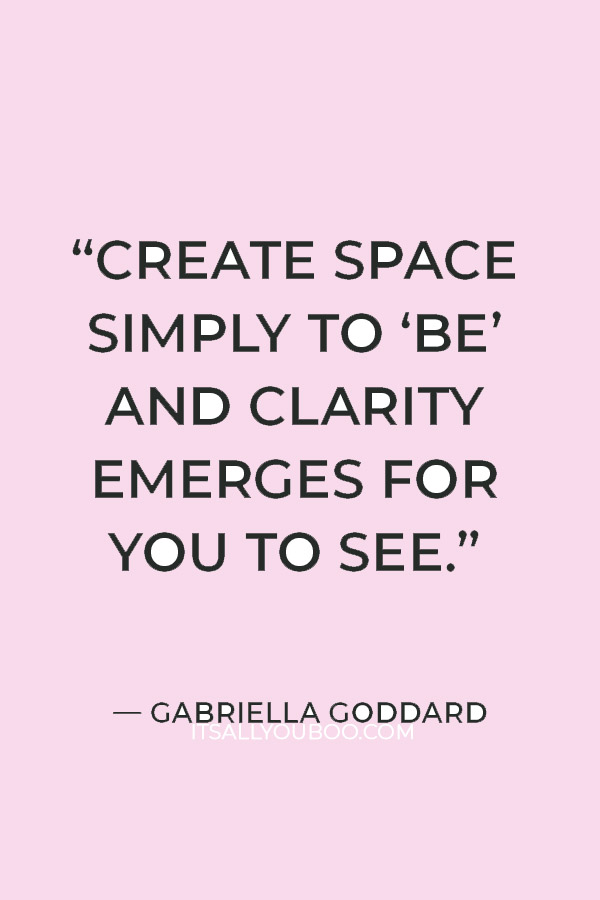 #5.
Keep the Room Clean and Uncluttered
A clean and clutter-free room is essential to successful meditation practice. It works on a simple logic that if your environment is clean, your mind can also be relaxed. Thus, you want to make sure that your meditation area stays clean and hygienic as much as possible.
Keep decorations minimal. While you want to personalize your meditation room, you don't want to overdo it in terms of decoration. Each time you start your practice, you want your eyes to fall on a clean surface, not messy areas.
Besides cushions and fabrics, think of items like bells, chimes, trinkets, crystals, affirmation stones, or artwork. Any of these great elements are great for creating a serene environment for you to focus on your practice.
Also, when decorating your meditation room, keep things simple. A small woven chair, a bright abstract work, or a natural wood side table is enough to make this room relaxing and unique. Avoid too many textures and patterns as they can be overwhelming.
Make sure your items are organized. If you have a big space, consider investing in storage or shelves that keep things neat and organized. Your meditation room doesn't have to feel cramped so again, be mindful of the furniture and accessories you put in there.
Keep it hygienic. The same steps on how to keep your house clean apply to a meditation room. Stick to a regular schedule for deep cleaning. This includes mopping the floors, vacuuming carpets, and wiping walls. Regularly disinfect items as well and replace cushion covers regularly.
👉🏽  RELATED POST: Qigong Meditation For Beginners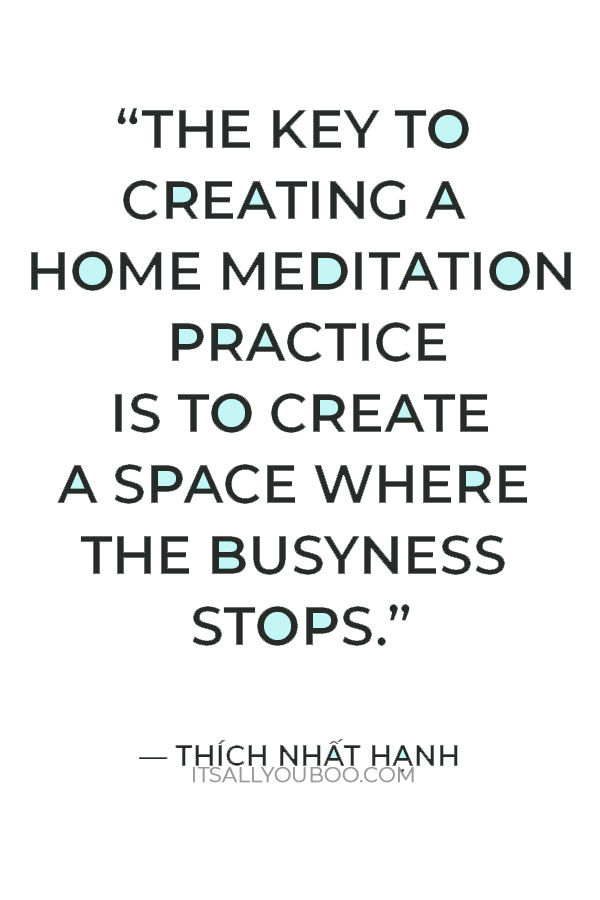 #6.
Create Soft Lighting for Relaxation
As with all parts of your home, lighting can make or break your meditation room. Ideally, you want a space that receives plenty of natural light.
Aside from natural light, meditation lights also add sparkle to your room. For example, a pair of salt lamps can change the atmosphere in a second.
These lamps create soft lighting and are available in a wide range of colors. They have calming effects that can greatly help you with your practice. Moreover, meditation lamps can produce a pleasant feeling of peacefulness and tranquility.
You should also consider layering lights for a more relaxed atmosphere. Choose lighting with dimming options so you can adjust the brightness depending on your needs.
#7.
Add Soft Furnishings for Comfort
When it comes to setting up a meditation room, comfort should be the most important consideration. Avoid sacrificing comfort over the style of the room.
A great way to maximize comfort in your meditation room is by adding soft furnishings like mats, rugs, and blankets.
Pillows and cushions are decorative elements that can tie everything together. They come in different types, shapes, and sizes. If you are struggling with a sleeping disorder, sleeping pillows are nice additions to your meditation room. You can choose to take a power nap in this serene place in your home.
Decorative pillows are nice to have too. Depending on the theme of your meditation space, you can choose from a variety of designs and patterns. Just make sure you don't go over the top as too many decorative pillows can create clutter and become distracting.
If you do yoga and meditation rituals, consider getting a meditation cushion. This type of cushion is hard enough to provide support during your meditation practice but soft enough to make you feel comfortable.
👉🏽  RELATED POST: 84 Inspirational Quotes About Staying Calm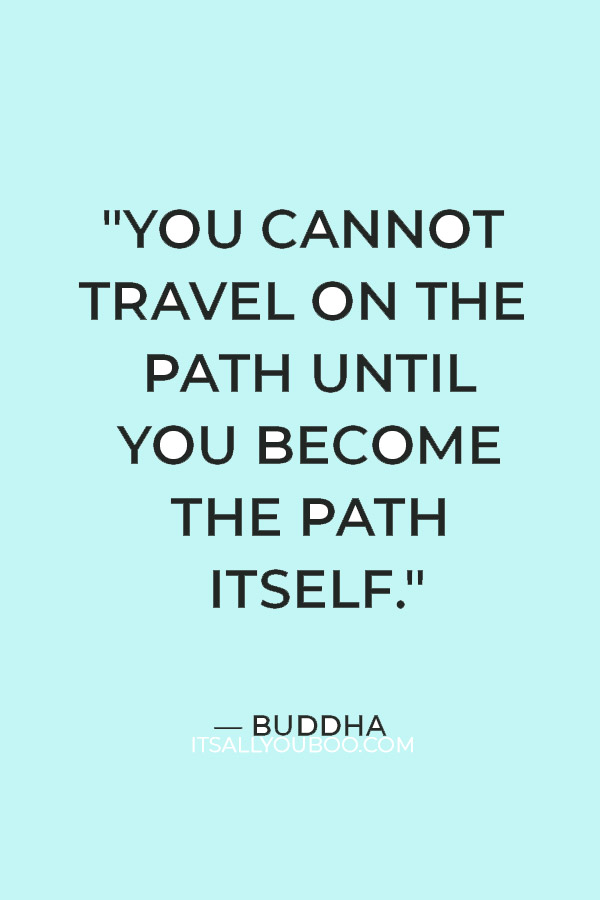 #8.
Pick Out Something Sacred to You
Since you don't want to overdo your decoration, a few carefully chosen pieces can add a personal touch to your meditation room.
Pick items that you can connect with or bring you inspiration, such as your family photo, your favorite bible verse, or a painting you cherish. You may also set up a small table where you can place accessories like crystals, scented candles, or a flower vase.
Your meditation room is a sacred place to relax. Thus, it has to offer you a relaxed atmosphere. It doesn't require a special luxury. Apart from basic furniture pieces like shelves, tables, and cabinets, consider adding a few items that will further relax you and help you get into the zone.
Create Your Meditations Space Today
The meditation room is a place to center ourselves. It's a sacred retreat to clear your mind from clutter before venturing out for another busy day. It calls us to our practice and allows us to embrace stillness and mindfulness.
Free Printable Mindfulness Mantras
Accent your meditation space with calming mindfulness mantras. Use them to guide your mindfulness meditations. Get your 20 FREE Printable Mindfulness Mantra cards.
Don't overthink it, don't wait to make it perfect. Pick a space, any space that meets these meditation room essentials list.
A guest room, basement, walk-in closet, or storage room can be turned into a relaxing meditation room. Just make sure to apply these ten tips so you can create a beautiful oasis that's perfect for your daily practice.
Looking for a list of meditation room essentials? Click here for 8 steps to creating a meditation space at home, on a budget, in any space. #Meditation #Mindfulness #InnerPeace

How are you creating a meditation space at home?
---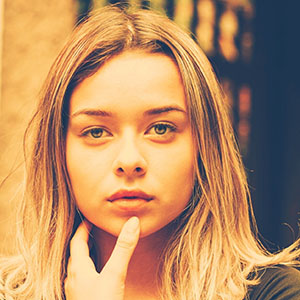 More About Guest Contributor
Mariam is a Hygiene Specialist working with SONO Healthcare and a passionate freelance writer. She wants to share her knowledge and experience with others who are not indifferent to cleanup. On a regular basis, she delivers new cleaning expert advice on how to treat products, tools, different items, which sometimes include medical instruments and equipment as well.
Last Updated on February 8, 2022
✕
Get Your 20 Mindfulness Mantras
Subscribe to our VIP newsletter, plus get the free affirmations.