How do you become comfortable with yourself and who you are?
What does it mean to be comfortable with yourself?

Struggling to love yourself, body or your thoughts? Its time for radical self-acceptance! Click here to learn how to be comfortable with yourself and in your own skin. #SelfLove #LoveYourself #SelfAcceptance
Do you ever find that you just don't love yourself and something "hate" parts of your person?
That you feel out of place, out of sorts or just disconnected from yourself. You're a bit awkward and you're not sure how to be yourself and not care what others think or say about you.
Maybe you want to finally embrace self-love and actually be comfortable in your own skin. To be able to just be yourself, to not hide and let others see who you are.
How to be yourself starts with a choice to move in that direction. Confidence has never come naturally to me – quite the opposite, in fact. If you are reading this article, my guess is you struggle with knowing how to be yourself also.
Indeed learning to be comfortable with yourself has been a journey for me and often a difficult one. Actually, it would not be honest to say I have arrived. BUT!! I have found the path to being yourself.
Moreover, it is exciting, fulfilling, and incredibly motivating to keep on moving in the direction of fully embracing what it takes to be comfortable with yourself.
Here's how to be comfortable with yourself and start accepting who you are and all that you are. Not just being comfortable in your own skin, but in thoughts as well.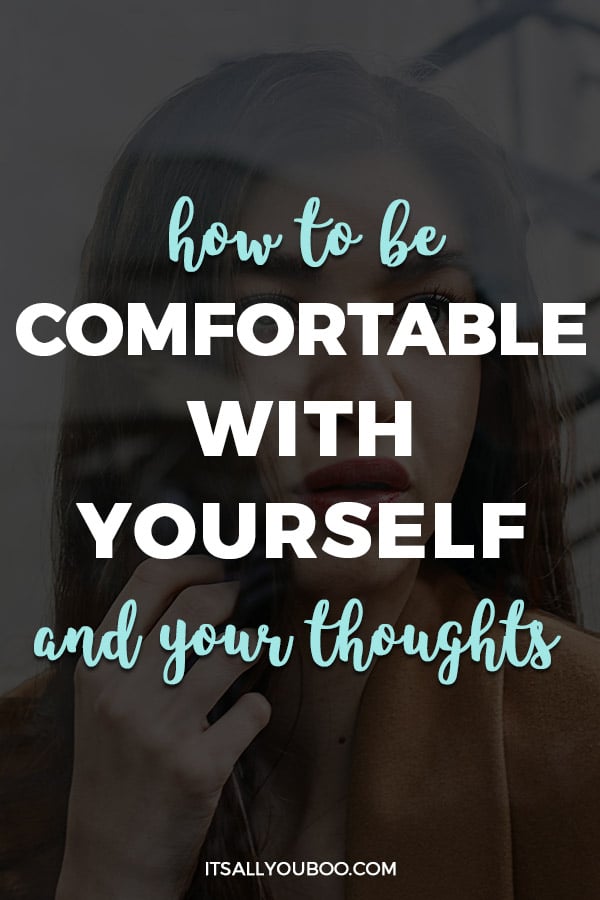 How to Be Yourself and Be Comfortable with Yourself
First off, you need to make a choice.
The choice is that you are done with living your life in a way that does not give you joy. Being uncomfortable with yourself leads to inauthenticity with yourself and others. In addition, at times, it can lead to being unaware of how you affect the people around you.
Making a choice to be comfortable with yourself sounds great, right? Well, sure it does, just like getting shape does or crushing your to-do list. But making that choice does not give us the tools for making this happen.
👉🏽 RELATED POST: How to be Yourself Around others
Are You Comfortable in Your Physical Skin?
How to be yourself and learn to be comfortable with yourself demands that you first figure out where your main issues rest.
This involves becoming very self-aware and can be uncomfortable if you have been hiding from yourself (so to speak).
What do Confident Women Have That I Don't?
Do you ever envy women that just seem to know who they are and embrace it? Women that exude a sense of self-confidence. I'm not talking about beautiful highly groomed women (though I am not excluding them either).
👉🏽 RELATED POST: Confidence Boosting Quotes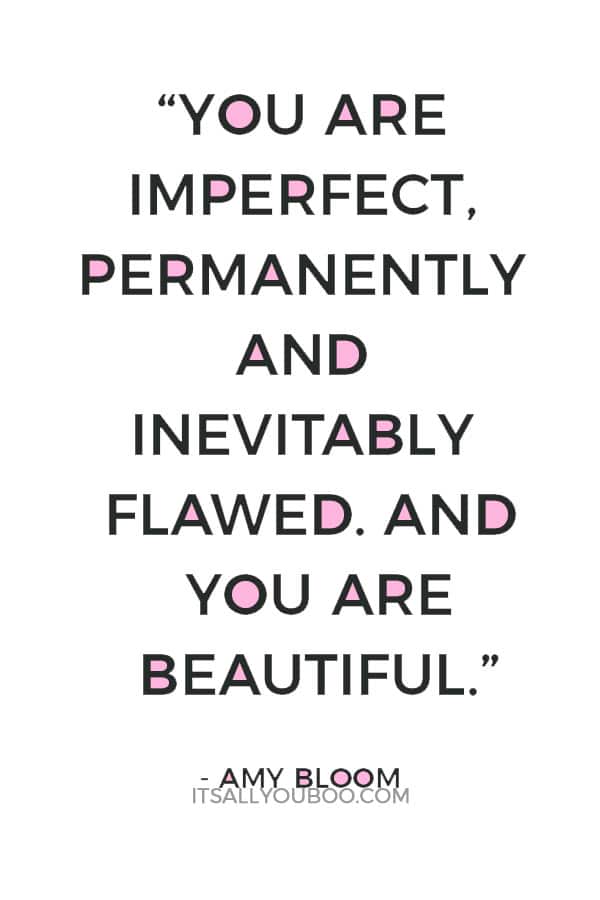 What has been different in their lives that they are so sure of themselves? So okay with their imperfections? So full of self-acceptance that they are a joy to be around. They don't hide from cameras, but they don't need the limelight.
These confident women can be the life of the party, but they have no need to be. They can teach and lead, but never push to do either.
The woman that knows how to be herself is confident and humble. Her confidence fills her with humility. She is confident in who she is, not who she wishes she was.
Figuring Out Where Our Issues Lay
I know, for me, they are in multiple areas. I've been incredibly uncomfortable in my own skin since puberty. I got curves, and my best friend didn't – so at 108 pounds I believed myself to be fat!
Now, as time has moved along, after seven babies, I really am overweight and cannot believe I missed enjoying and feeling confident when I was young and fit!

How to Become More Comfortable with Yourself
#1.
Embrace Self-Care for Your Body, Beauty & Self-Confidence
Seriously, how to be comfortable with yourself often starts with the mirror. It is not shallow or selfish to want not to hate what you see. You are who God created you to be. Acceptance of that is vital.
What bothers you most in the mirror? Pick two or three areas you want to concentrate on. It may be your skin, fitness, or learning to use make-up to enhance your beauty. And you are beautiful by the way.
👉🏽 RELATED POST: 12 Cheap and Easy Self-Care Ideas
Now, make a plan for following through with those natural areas that you know can help you gain confidence and accept yourself.
No, seriously, make a plan! Do that part now. Watch a make-up tutorial, splurge on a well-reviewed skincare product, jump on the treadmill for five minutes today, then six minutes tomorrow.

It is in the small steps that we find success and the ability to know how to be yourself. I have spent my adult life feeling guilty every time I took care of myself. Yes, even exercise seemed like I was being self-indulgent. How silly. It is not selfish to do self-care, it is noble. It took me far too long to realize this. How blessed I am now to embrace what I call Extreme Self-Care.
#2.
Accept Your Personality – Do You Allow Yourself to Be Yourself?
Another area many of us are not comfortable with ourselves is our personalities. Yep, indeed this has been a problematic area for me when it comes to self-acceptance.
Choosing how to be comfortable with yourself must include a high level of self-acceptance in this area of our natural personalities. Are you loud naturally, then embarrassed by that? Are you a 'hide in the corner' gal who occasionally speaks out boldly and surprises yourself?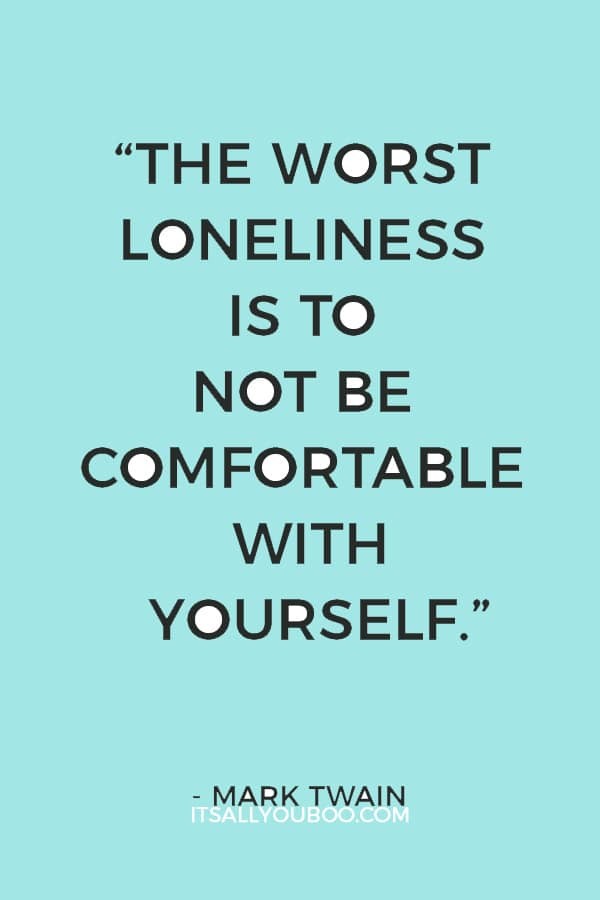 Again, we need to look in the proverbial mirror now and make a list of the quirks, traits, or characteristics that make yourself uncomfortable. You need to make a decision about each one – is this positive or negative?
Positive aspects of your personality may include things like being bold. Being bold is not a bad thing, but it is a trait that needs to be honed and used with care. Therefore, in this case, mark Boldness on the positive side.
Carefully and prayerfully (if you are a praying person) make your list. Be absolutely sure that any negatives are genuinely that. For example, I struggle with self-indulgence, being overly judgemental, and being quick to anger. There is nothing positive in any of these traits. They genuinely need to be eradicated.
👉🏽 RELATED POST: How to Stop the Negative Self-Talk
How to be Yourself Includes Maturing in Your Positive Attributes
Now look at the positives you wrote down – but maybe still don't like about yourself. Hopefully, you can acknowledge that these are areas to work on – not to trash or continue feeling a lack of self-acceptance about.
Choose one positive attribute (that you currently feel cynical about) and research, explore, and talk with trusted loved ones about how this is or can be a positive.
Next is a two-step process.
First, you need to accept this a good thing about yourself.
Second, you need to work on maturing this trait until you see the truth in its positivity.

Yep, how to be comfortable with yourself takes some work. But please believe me. It is so very, very worth it!
#3.
Take Control of Your Thinking – How to Be Yourself
Is it weird to be uncomfortable in your own mind? Personally, I have struggled with obsessive thinking. I fight against self-doubt, self-hatred, self-sabotage, etc. However, I have found the key to winning these wars in my mind.
As a Christian, I have always known that the Bible is clearly asking us to take every thought captive (for God's glory). This has not been an area of success for me in my faith walk. That is until I started reading Dr. Carolyn Leaf's works. Dr. leaf is a Cognitive Neuroscientist, she shows scientifically how we can literally change our brains and be in control of our minds.
👉🏽 RELATED POST: How to Be a Unicorn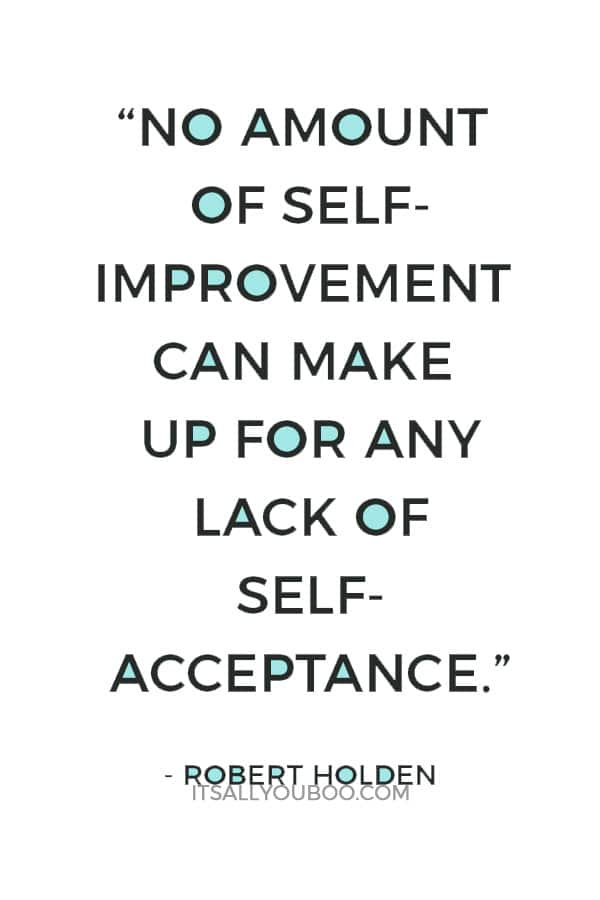 That's how you stop negative thinking and start becoming more positive and happier with yourself.
You can do this! Knowing and accepting ourselves starts and ends in our minds.
How do You Gain Self-Acceptance?
Here's a quick recap of how you can become more accepting of who you are.
With these three steps, you can learn to accept the parts of you that make you feel uncomfortable or unworthy.
3 Ways to Be More Comfortable With Yourself
#1. Extreme Self-care, make a plan, work the small steps daily.
Learn the areas you know will make you like yourself better and bring your confidence. For me learning make-up techniques, keeping up with regular hair salon appointments, caring for my skin daily are essential – not just important but necessary for my confidence level.
I no longer believe this makes me shallow or vain. These things help me to know and be myself. The more we learn how to be comfortable with yourself on the outside, the easier it becomes to be yourself inside and out.
#2. Accept your personality and embrace growing and maturing in your positive quirks of characteristics
To start, we need to acknowledge those negative traits we have. The ones that just don't have any redeeming qualities to them.
👉🏽 RELATED POST: What's Your Superpower?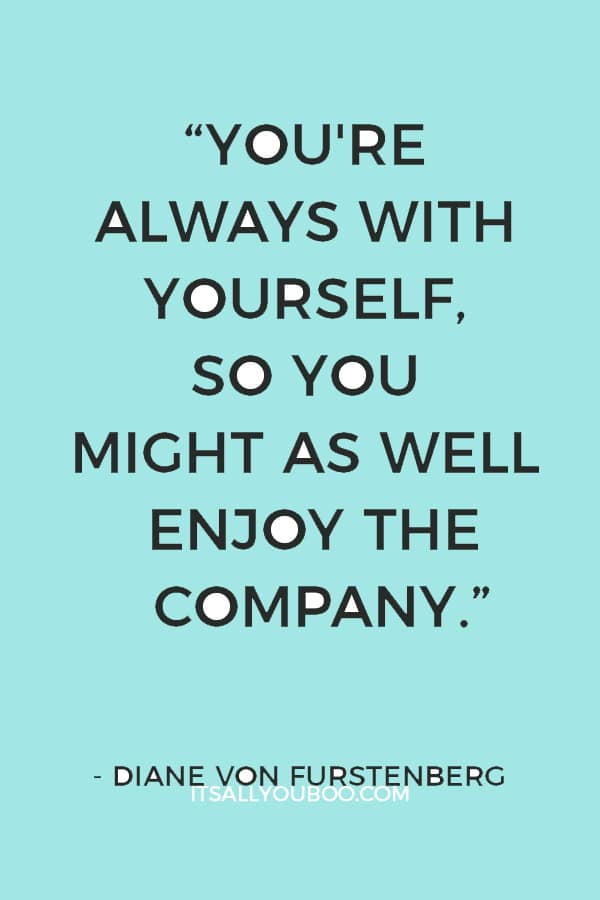 Along the same lines, we must choose to embrace our positive traits and learn to live in them with grace and love. It takes work and growth, but as you step more into your own skin, you will finally know how to be yourself.
#3. Take Control of Your Thought Life – that mind is yours, you be in charge!
Start by choosing to be an observer or scientist of yourself. Step back and listen to your thoughts. Think through if that is a healthy self-accepting way to think.

Choose to observe your thoughts and pick your words and action. Picture yourself up on a balcony watching yourself. You are the puppet master – and you are the puppet!
Lastly, how to be yourself is above all an acceptance of yourself. The joy of believing and learning to control your thought life is immensely life-changing.
Why is Self-Acceptance Important?
Foremostly, so you step into who you were created to be. How to be yourself must include how to be comfortable with yourself.
Moreover, true peace and joy come only through being your true self. Stop fighting yourself, start being you. Today.
Get Your Self-Love Quotes
Self-acceptance and being comfortable with yourself starts with self-love! Here are 10 printable self-love quotes for you.
This download comes with high-resolution, graphic quotes that are ready to print and post in your home or office.

How do you become more comfortable with yourself?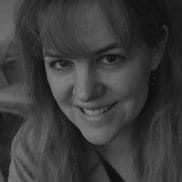 More About Guest Contributor
Cate is blogging at Blessed Reject where she seeks to encourage and inspire those dealing with severe rejection or betrayal. Through learning to process our pain, allowing ourselves to grieve what we have lost and embracing self-care, introspection, and self-discipline we can overcome and thrive. Better than ever!
Last Updated on July 11, 2021
✕
Get Your Self Love & Care Quotes
+ get weekly tips to help you slay your goals.