What are the signs of loneliness in a relationship? Unsure as to why you're feeling lonely in a relationship?
You're not quite sure why, but even when you're together, you feel alone. You wonder, is it normal to feel sad, lonely, and empty in a relationship? When did I stop feeling happy and loved? What's wrong and how have we drifted apart?
Feeling lonely in a relationship may sound strange, but it's a reality for many couples. You live under the same roof, raise kids, and share a bed, but you still remain strangers to each other. Or maybe for your relationship the feeling of loneliness is setting in at the dating stage, or even while just living together.
Loneliness is a very discomforting and frustrating feeling that won't likely disappear unless you find a reason why you feel this way and fix it. How? Read on, and you'll get the answers you've been looking for.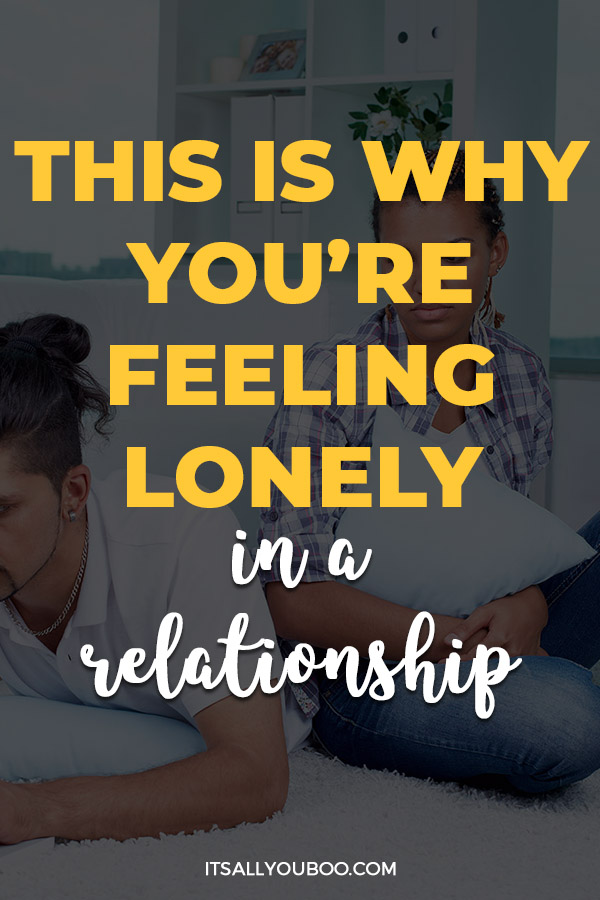 Is It Normal to Feel Empty in a Relationship?
More people than you know suffer from feeling lonely in a relationship. Your loneliness may be connected to your bad mood, stress, or lack of rest. So, ask yourself how you feel about your relationship when you're well rested.
If the emptiness appears only once in a while, it doesn't mean anything. If for example you've been busy lately and haven't spent much time together, reconnecting should quickly relieve this feeling of emptiness.
But if you're constantly feeling lonely and depressed no matter what, you need to address this issue without delay. First, you should analyze your emotions and find possible causes for loneliness. After that, you can look for ways to overcome the emptiness and numbness. You'll find out how to achieve it later in the article.
Signs of Loneliness in a Relationship
Loneliness comes with many other feelings, such as emptiness, disconnection, and even boredom. That's why it's often hard to identify it and easy to confuse it with different emotions.
So, below are a few signs that you are alone in a relationship:
you're feeling emotionally distant from your significant other even when you're physically close
you're spending more time apart than together
you have the feeling of unappreciation and being taken for granted
your loved one spends long hours on their social media instead of talking to you
there's no sex life or physical intimacy to speak of
you don't share stories about your day or any other details
you feel sadness, disappointment, and frustration when you think about your relationship
👉🏽  RELATED POST: When You are Lonely and Bored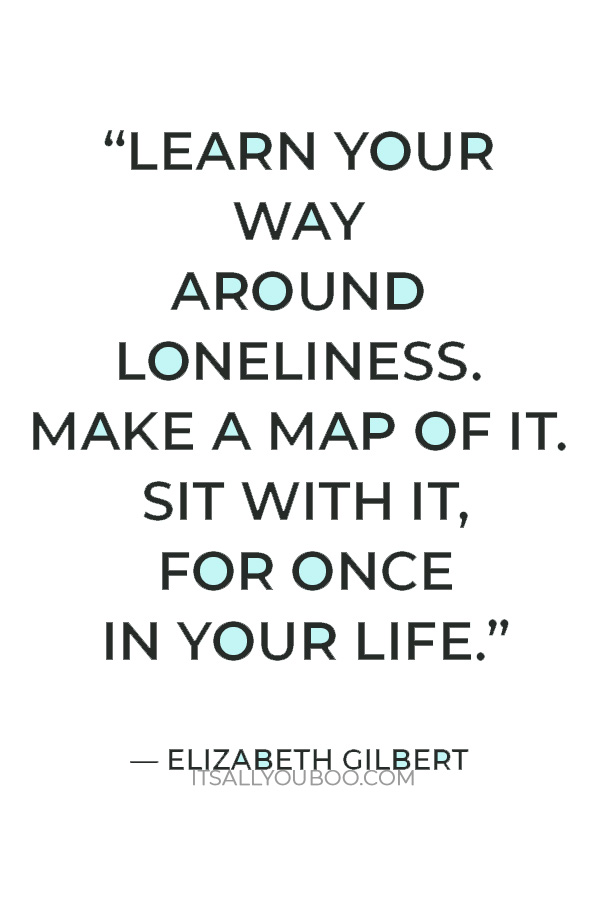 The main point is that these signs are permanent. If you only feel alone when your spouse is away or you're upset with something unrelated to your partner, the problem may lie in a different domain.
Common Reasons for Feeling Lonely in a Relationship
Feelings of loneliness can appear at any stage of a relationship, no matter how many days or years you have been together. The reasons are often hard to figure out, but it's what you have to do if you want to get rid of this aching emptiness.
So, what can be your root problem? Below are a few ideas.
#1.
Your Emotional Needs are Neglected
One of the leading reasons for feeling lonely in a relationship is when your emotional needs are unmet. For example, you don't feel your partner's love or enough attention. Plus, all your conversations are superficial, and you often find yourself talking to a half-present boyfriend or a spouse who prefers social media over communicating with you.
It's no wonder you feel ignored and eventually bored. It's not like your partner did something utterly wrong, but their attitude is awfully similar to indifference. And that's not how you nurture a healthy relationship.
👉🏽  RELATED POST: 15 Tips for a Successful Marriage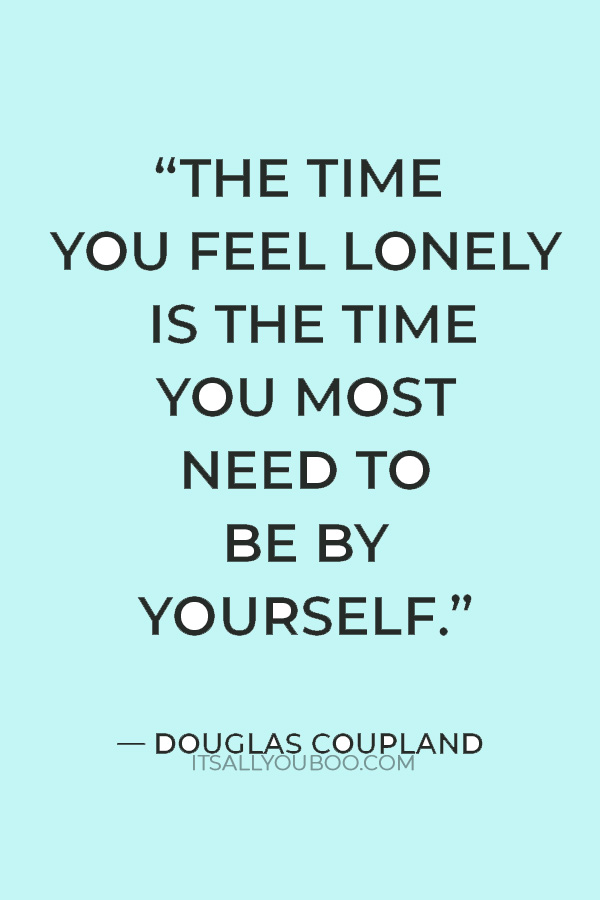 #2.
The Relationship Hasn't Lived Up to Your Expectations
Feeling lonely in a relationship might result from disappointment. If life together turned out to be not as merry as you'd planned, you might start wondering if your partner is right for you.
In fact, approximately one-in-three people who are dissatisfied with their relationships feel lonely compared to only 7% of couples happily married, according to the Pew Research report.
Maybe, you or your partner has changed since you started dating. Or perhaps you started this relationship for the wrong reasons and didn't care to check if you match as a couple. Either way, if the dissatisfaction is permanent, it can lead to a growing sense of loneliness.
#3.
You're Hiding Behind the Masks
Being yourself with your loved ones is essential for your happiness. If you have secrets from your partner or avoid sharing some important things because you're afraid to let someone too close, your isolation will only deepen.
Opening up means becoming vulnerable. Showing your true feelings and thoughts may be especially difficult when you're around someone you really care about, like your boyfriend or girlfriend. But avoiding the risks to let them know your true self prevents you from connecting on deep levels and may cause loneliness.
#4.
You and Your Partner Want Different Things
According to the Institute for Family Studies, different interests, or incompatibility of views, is a leading cause of breakups in the U.S. However, these differences don't usually occur from the beginning. Perhaps, your partner has changed their mind about some fundamental things, or you've realized you're not okay with the current situation.
The disputes may concern anything from finances and household chores to raising children. Anyway, you may be stuck with a dead-end relationship where happiness is slowly replaced by resentment, indifference, and loneliness.
👉🏽  RELATED POST: How To Stop Feeling Jealous in a Relationship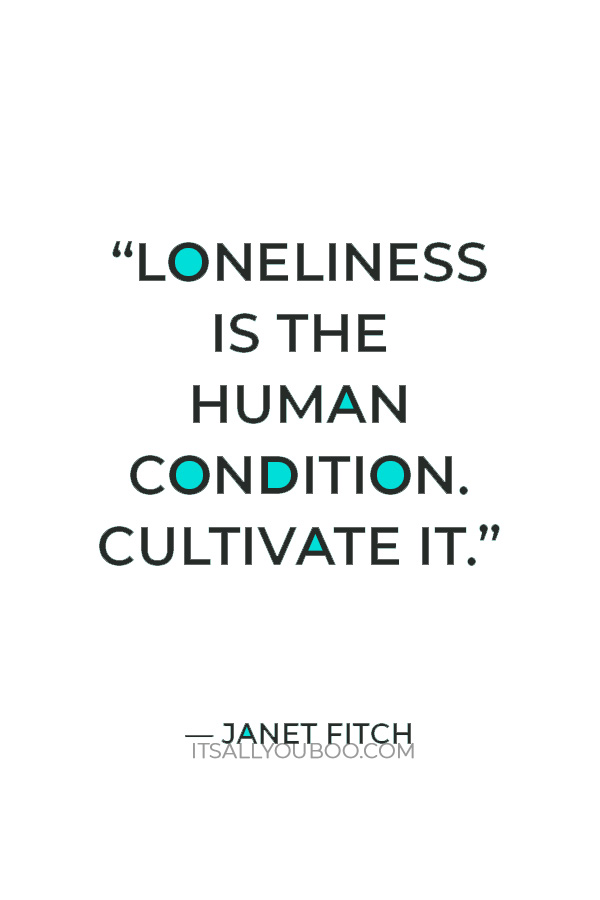 #5.
Your Significant Other is Toxic
Experiencing toxic behavior in relationships can lead to many things, including loneliness. It may not even be something extreme, like violence. But simple jealousy, excessive control, or clinginess can create an abyss between you and your partner.
A few things an abusive or toxic partner does are forbidding you to see your friends, reading all your messages on social media, saying disrespectful things, etc. There are plenty of reasons why they behave that way, but none justifies the wrongdoings, and you should consider talking with a therapist or counselor about it.
#6.
You're Away from Each Other for Long Periods
Another reason for feeling lonely in a relationship is an actual separation from your loved one due to business trips or military service. In this case, your loneliness usually vanishes when you reunite. Luckily, it's temporary and doesn't undermine relationships unless there are other issues.
If you feel lonely even when you get together, physical separation is not the real cause for your loneliness, and you have to dig deeper. In this case, even if you spend time together, the feelings won't resolve.
#7.
Your Relationship Lacks Intimacy
Intimacy and touch help strengthen emotional bonds due to the release of oxytocin in the brain. Without the physical part of your relationship, your emotional well-being may suffer, leading to your relationship losing its spark.
It doesn't only include physical intimacy, such as sex, but also other comforting gestures. For example, if you used to hug, hold hands, and cuddle in front of the TV, but you don't anymore, it may be the cause of you feeling lonely in a relationship.
👉🏽  RELATED POST: Communication is Key in Relationships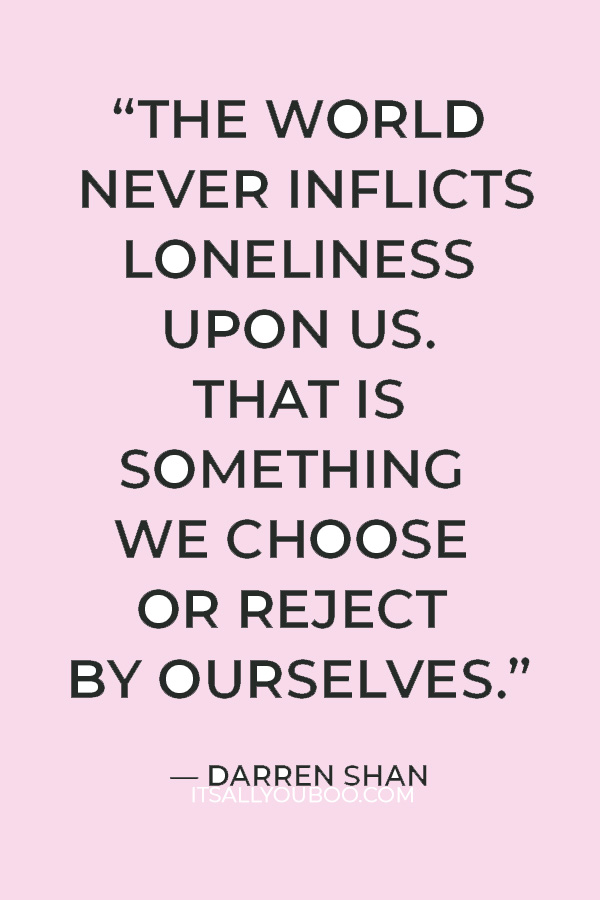 #8.
You're Depressed
If one of your recurring thoughts sounds similar to "I am so depressed and lonely in my marriage," loneliness is not the only thing you should worry about. It may very well be just the tip of an iceberg with more severe issues hiding underwater. One of them is depression.
The symptoms to watch out for are emptiness, hopelessness, fatigue, loss of interest, too much or too little sleep, etc.
Depression may make you feel worthless and unappreciated and be the reason for feeling lonely in a relationship.
How to Deal With Feeling Lonely in a Relationship?
When you feel lonely, you almost always feel down and unappreciated. And although it's challenging to address and discuss any issues in such a state of mind, you need to make an effort. Remember that your mental health and well-being depend on your willingness to solve uncomfortable problems.
So, here's what you can do to feel better. After all, it's your final goal, right?
#1.
Self-reflect to Find Out the Reason You Feel Lonely
Have you identified the reason for your loneliness? If not, it's what you need to start with before blaming your partner or others. Be honest about the real problem, and don't try to look for easy answers.
Many of us are too afraid to dig deep because knowledge can change us somehow. But if you keep sweeping your true feelings under the rug, you will never see an improvement.
"What if I have problems figuring out my reasoning," you ask. Don't get upset – it doesn't make you insensitive or superficial. Listening to oneself is a skill that can be trained.
Start with such techniques as meditation and monitoring your thoughts. The more time you'll spend listening to yourself, the easier it will be to understand the reasons for your emotional state.
👉🏽  RELATED POST: 15 Marriage Goals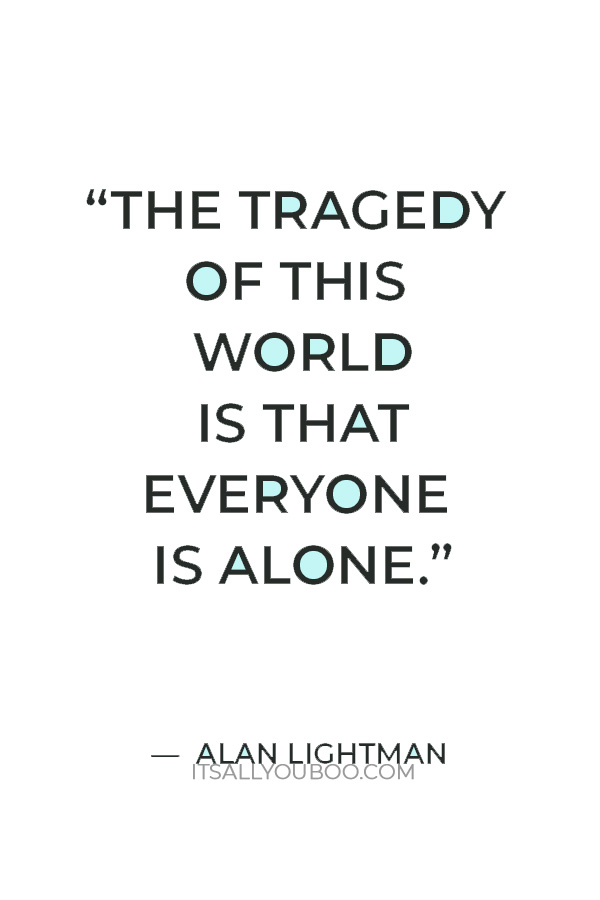 #2.
Communicate Your Feelings to Your Partner
Talking to each other about your problems isn't always easy. But it's what you must do since communication is essential to every fulfilling relationship.
So, the first thing after realizing the cause of your loneliness is to approach your significant other and tell them about your unpleasant experience. It's vital to ensure that your partner doesn't think that you're blaming them. For this reason, use a non-accusatory tone and don't criticize them. Besides, your partner might also experience some issues you didn't notice. Thus, your goal is to share your feelings and look for a solution together.
#3.
Listen to What Your Significant Other Says
Sometimes having one or two conversations can make a difference and helps solve the problem of feeling lonely in a relationship. But remember to listen to what your partner has to say.
The entire situation would likely surprise them because you never said anything about your feelings. That's why your partner may be lost for words at first. So get ready to answer their questions and listen for their reaction.
If your significant other is interested in saving your relationship, they will suggest some solutions or ask what you think they should do. And don't expect that one conversation will fix everything. Instead, it would help if you had several talks combined with further actions.
#4.
Don't Forget About Spending Time with Friends
Spending time outside your marriage or romantic relationship is essential for your emotional well-being. A 2020 research published in the Journal of Personality and Social Psychology revealed that people experience higher levels of positive emotions in their friends' company.
It may be connected to the fact that romantic relationships come with responsibilities while friendships are associated with fun. Thus, plan more social activities with your friends and engage in new hobbies together. It will give you more energy to work on your current relationship.
👉🏽  RELATED POST: Setting Healthy Boundaries in Relationships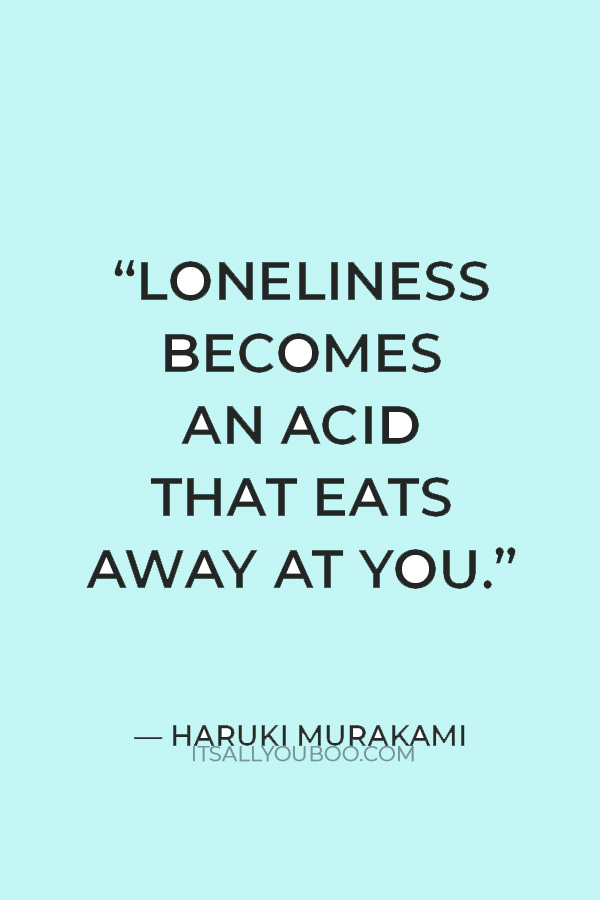 #5. Be Yourself with Your Partner
People often feel lonely because they can't be themselves around their loved ones. So they try to become a perfect and "convenient" partner for the other person, sacrificing their desires and freedom.
Learning to be yourself will allow you to form meaningful and deep connections that won't drain you along the way. You create the right idea about your feelings, desires, and personal boundaries by showing your authentic self. The more you open up and share your thoughts and emotions, the greater the chance to build a wonderful relationship where you won't feel alone.
#6.
Set Boundaries to Stop Unwanted Behavior
A person feeling lonely in a relationship might also experience pressure or control from their significant other. If your partner keeps interfering with your social life and doesn't give you enough space, it's time to set boundaries.
Maybe, your spouse or romantic partner doesn't realize they make you feel uncomfortable. So, try to explain that you need more freedom and trust from them. For example, don't let them limit your communication with friends and family or invade your privacy by going through your phone.
#7.
Find Ways to Reconnect
Feeling lonely in a relationship may be a result of a disrupted emotional connection. So, it's a good idea to explore ways to mend it.
Some examples are:
be emotionally present when you're with your partner;
invent meaningful activities for your couple;
prioritize communication with your significant other, e.g., pick up the phone when they're calling or write them sweet messages throughout the day;
add more physical intimacy, such as touches, cuddling, holding hands, etc.
👉🏽  RELATED POST: SMART Relationship Goals Examples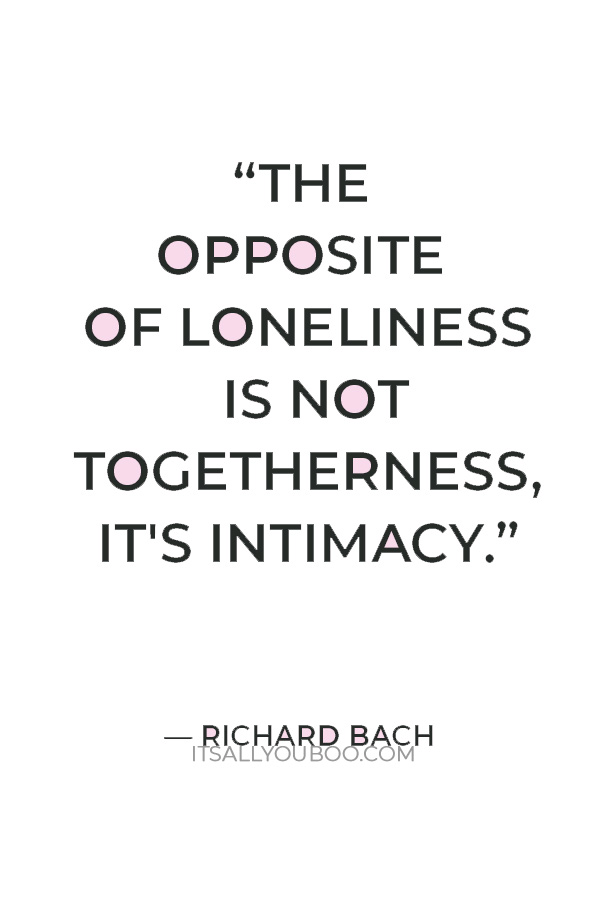 #8.
See a Couple's Therapist
If you have been feeling lonely in a relationship for a long time, it would be wise to get help from a professional family psychologist. Your marriage can have several underlying issues not apparent to you but visible to a family therapist or relationship expert.
It might be challenging to persuade your partner to attend family therapy sessions. What you can do is try and explain to them that it's a vital step to improving your relationship. Make them see this therapy as a brief education where you'll learn to be closer to each other and defuse the existing tension.
Love Yourself and Your Partner
A fulfilling relationship is not a wish list that you can easily follow. Love and feelings require a subtle approach. If you learn to listen and take care of each other, you have a better chance to stay in comfortable and deep emotional contact, where there is no place for loneliness.
Printable Self-Love Quotes
Remember, you've gotta love yourself in your relationship! Get your 10 FREE printable self-love quotes, they are the perfect reminder to pamper yourself.
This download comes with high-resolution, graphic quotes that are ready to print and post in your home or office.
No matter the status or situation of your romantic relationship, you have to take steps to stop feeling lonely. Nurture your relationship with and love for yourself, too.
Feeling empty and alone in your relationship? Want to know how to stop feeling so sad and alone? Here's why you're feeling lonely in a relationship and how to fix it by @Online_Divorce_. #Relationship #Lonely #RelationshipAdvice

Are you feeling lonely in a relationship?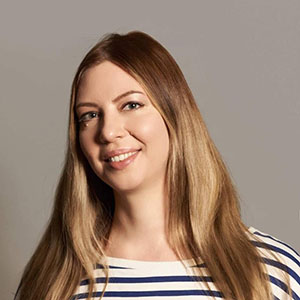 More About Guest Contributor
Natalie Maximets is a certified life transformation & relationship coach and a freelance writer at OnlineDivorce.com with expertise in mindfulness, sustainability, and building healthy relationships. She is a published author focused on the most progressive solutions in the field of Psychology. Natalie is proficient in CBT, REBT, Trauma Recovery, Mindfulness Meditation, Storytelling, and Wilderness Therapy.
Last Updated on September 17, 2022
✕
Get Your Self Love & Care Quotes
+ get weekly tips to help you slay your goals.