What to do when you are lonely and bored?
Why do I feel so alone and what is the main cause of loneliness?
Do you wonder, why do I feel so lonely? Is it normal to be dealing with loneliness?
You're not the only one struggling with feelings of isolation. According to a survey conducted by Cigna, 61% of Americans reported being lonely.
This figure is surprising considering that we are living in a massively connected world where technology has made it easy to make social connections at a click of a button. It shows that even though we can connect to the internet, have video chats and text messages, there's a bit more to feel connected.
However, loneliness and boredom are not about being alone; it is a state of the mind. You can be alone and not feel lonely, yet people who are constantly feeling lonely; can be surrounded by people and still feel lonely and bored.
This only signifies a deeper need for meaningful connections that are probably absent in one's life. So, if you're looking for what to do when you are lonely and bored, read on. Know, you're in good company, and these tips can help you feel happier, even if you're technically alone.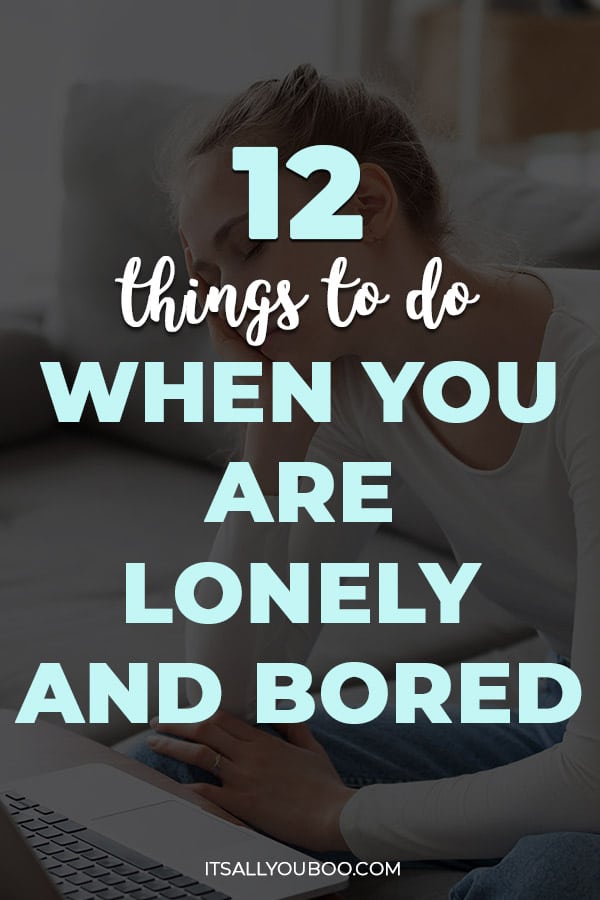 What To Do When You Feel Lonely and Bored
What loneliness does to a person? Even though it's a state of the mind, prolonged loneliness and boredom can lead to psychological and physical illnesses such as depression, high blood pressure, heart diseases, and a weaker immune system among others.
Don't sit in the lonely for too long. It is necessary to take action when feelings of loneliness start becoming overwhelming.
Here are 10 things that can help you get out of loneliness and boredom.
#1.
Do Something Exciting
Sometimes boredom kicks in because of doing or seeing the same things over and over again. Breaking from this norm can help you get out of boredom and loneliness. You can think of doing something random, different from what you are used to.
For instance, you can think of taking a vacation to a new place or participating in adrenaline-raising activities such as scuba diving or rock climbing.
If you would rather stay home, you can think of taking a new route to work or taking a bus if you usually drive to work. Doing something new feels like an adventure since you don't know what to expect in the next minute. This raises your excitement, enough to get you out of your boredom.
👉🏽  RELATED POST: 10 Ways to Do What You Love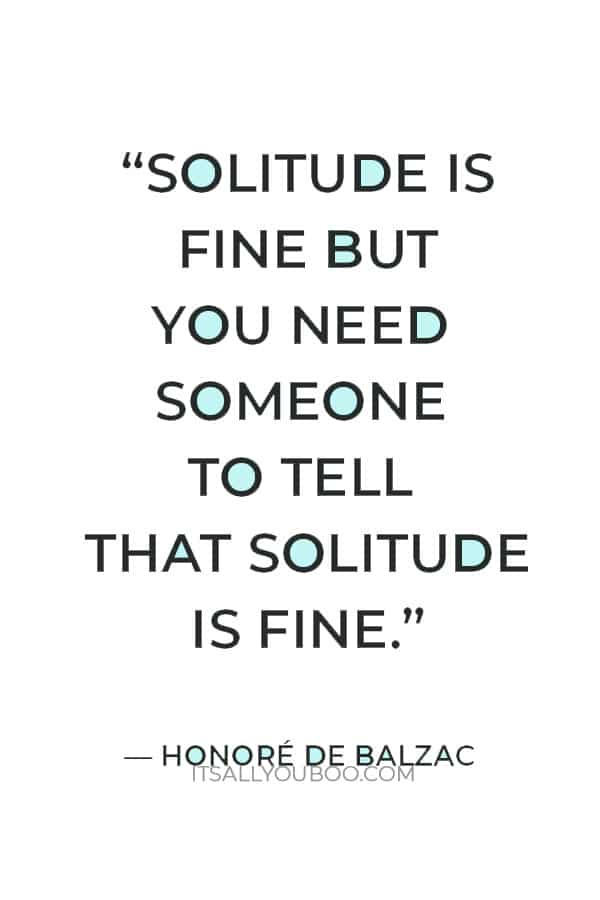 #2. Ride a Bike
Exercising is known to stimulate the release of the feel-good hormones that are responsible for making you happy, boosting your moods, and raising your spirits. Cycling in particular is associated with improved mental health, increased vitality, reduced stress, and fewer feelings of loneliness.
This could be because it lets you get out there to mingle with nature and socialize with people, which is a good way to rejuvenate and refresh your mind. So, whenever you are feeling lonely and bored, getting up and taking a bike ride helps your mind break from that state.
To get the most out of it, opt to take a ride on an electric bicycle. The electric motor gives you peddle assistance that allows you to accelerate and take up hills easily with reduced wind resistance. It also allows you to ride for longer as you don't tire easily, which gives you enough time to savor the benefits.
Don't have an E-bike? You can convert your conventional bike into an E-bike- it is easy and affordable. You just need to purchase a motorized bicycle kit and little mechanical skills to get the job done and enjoy the benefits of riding one.
👉🏽  RELATED POST: How to Be More Outdoorsy

#3. Adopt a Pet
According to research done by Pew Research Center, one in ten Americans attribute their feelings of loneliness to dissatisfaction with family, social circles, or community around them. If your loneliness and boredom are connected to strife with people who are around you, you can seek companionship from a furry friend.
They say that pets can be loyal; adopting one will ensure that you have a friend around the clock. You can talk to it about your frustrations and your feelings. Even if you don't get an answer, you get a chance to pour your heart out. You can actually feel the embrace when you cuddle with your friend.
In addition, a pet gives you a reason to get out for a stroll, which refreshes your mind. Taking care of a pet also gives you a purpose in life and leaves you feeling fulfilled.
#4. Start the Journey to Self-Love
It can be very hard to feel bored and lonely if you are your own best friend. When you have a good self-relationship, you enjoy spending time alone rather than feeling lonely or bored.
That is why it is important that you cultivate a relationship with yourself.
When you start feeling lonely, try to lift yourself from there by talking to yourself about the good things in your life. You can even write yourself a letter to celebrate your achievements. You can also start an appreciation journal that helps you reflect on things that you are grateful for.
Shifting your mind this way allows you to fight the negative feelings of loneliness or isolation.
👉🏽  RELATED POST: How to Date Yourself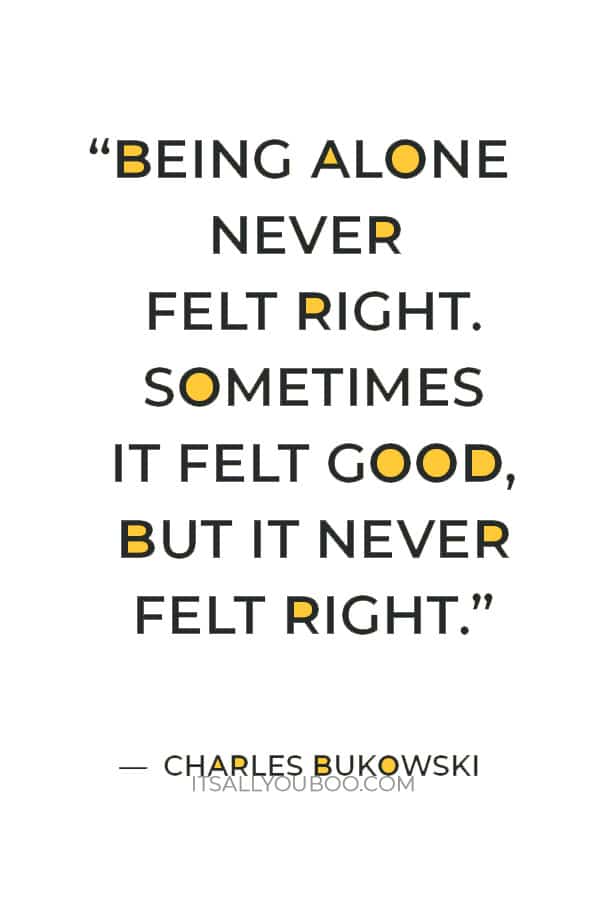 #5. Reconnect with People From Your Past
Many times it is simpler to connect with older friends than it is to try and make new friends.
You may have lost touch with the college roommate during the past few years. Or, perhaps you have a cousin that you like to talk to and have not done so over some time. It is a good idea to reach out to them to check out what they are doing. Tell them how you have missed being able to catch up with them and talk about your intentions of reconnecting with them.
In most cases, you will find that it is much easier to connect with older classmates, or people from the older neighborhood, or previous colleagues as you have several common things you can share with them.
Reminiscing the older times can help you in reconnecting with the folks again and you may discover that you are establishing a new bond moving forward. You may also try to reach out to other people across social media or by using text messages. Try to ensure that you are connecting through video chats, over the phone, or in person.
It is always a good idea to connect face-to-face to alleviate the loneliness rather than just instant messaging.
👉🏽  RELATED POST: How to Stay Safe When You Live Alone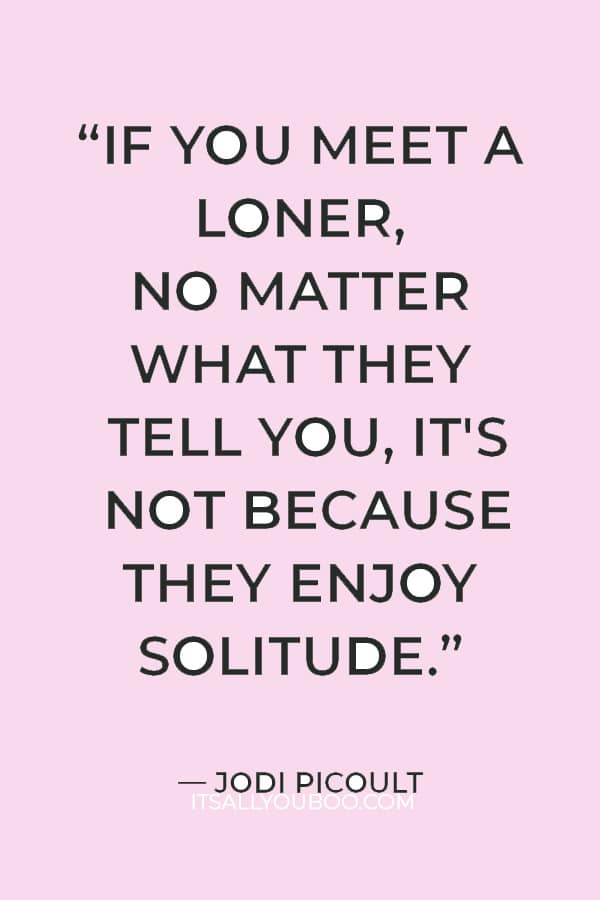 #6. Music for Treating Loneliness
Although, music is commonly used as a coping strategy for reducing stress and several other physical and psychological manifestations related to it. Music therapy is normally used for eliminating or reducing the unwanted emotions that arise as a response to stress.
The music therapy programs available have continually demonstrated the fact that it contributes towards reducing depression and anxiety symptoms developed due to loneliness.
Producing music is also an excellent outlet for letting go of boredom and loneliness. You can use the several audio interfaces available to your advantage and find the most suitable one for decreasing your loneliness.
There are so many artists, writers, and poets, who themselves have dealt with loneliness in their own life, connect with them through their art, music, and work.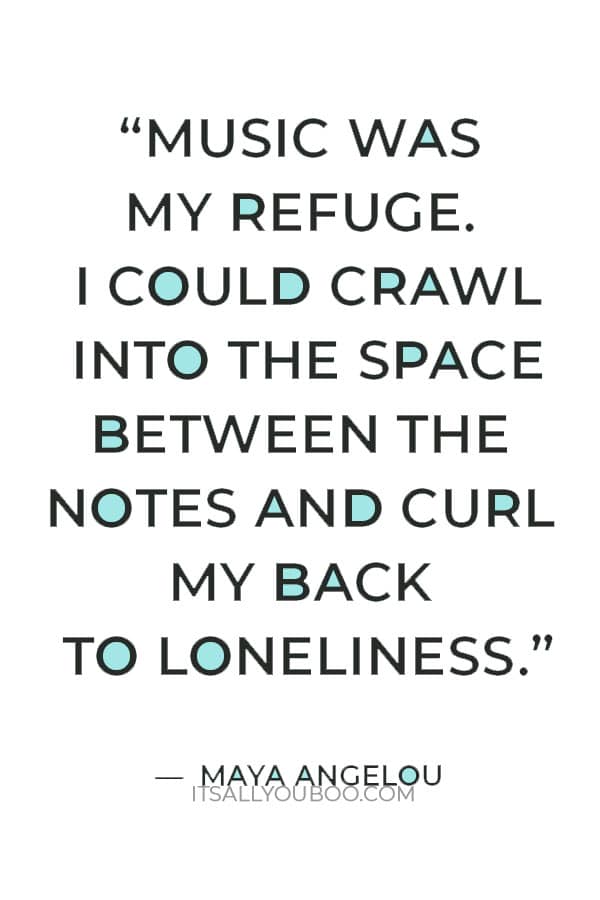 #7.
Make Your Home Smarter
If you're bored why not digitize your house? Make your home even smarter and connected with a security system, smart home monitoring, or even a Raspberry Pi system. Connect your lights, security, technology with customized settings, timers, and more.
When you're lonely you can feel vulnerable, and unsafe when you live on your own. Being all alone, it's nice to have "someone" to talk to, even if it's Alexa, Google, or Siri reading you the daily news, a new recipe, play your favorite playlist, or tell you the weather.
With the advent of AI, there are now technology solutions available such as Raspberry Pi 4 sets that can be designed by using digital panels. It can be connected to practically every type of system and device. Not feel so bored anymore are you? There's even a dedicated online community you can become a part of.
👉🏽  RELATED POST: 5 At-Home Projects for Condience
#8. Join a Club or a Group
Apart from potentially connecting with your friends and relatives from the past, you also might want to connect with newer people. You can find the community activities that are a good fit for your while. You can look for gardening clubs, book clubs, business groups, or hiking groups.
Several ways can be used for connecting with these people from the neighborhood. You can search the local newspapers or search the internet for keywords such as "meet up" to check out what is happening in the community. Also, you can attend these community events and you should make it a priority to communicate with many people.
And of course, you might discover that attending some events or joining a few clubs can help you in meeting new people.
👉🏽  RELATED POST: How to Put Yourself Out There In Life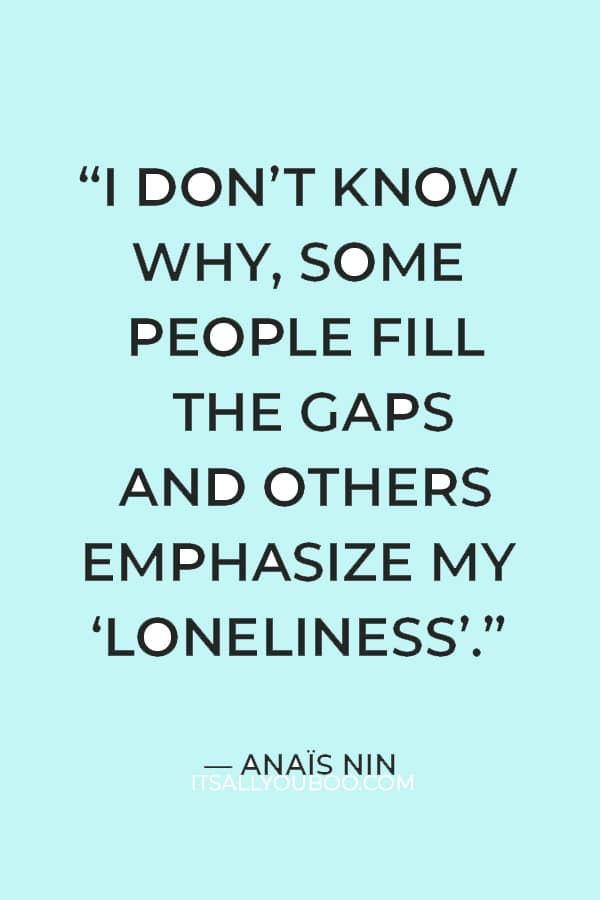 #9. Read Books
Reading new books allows you to get in the head of the book author and the characters of the narrator. It helps in understanding how other people think. This leads you to feel more connected. You may even consider reading books you normally would not reach out for.
This may mean checking out the self-help books list from the local library or listening to sci-fi audiobooks. These books can expand your world and they eventually help you in feeling a bit less lonely.
#10.
Learn New Things
You can get excited about some of the new things you are learning. It might be a new skill or a new language; it will help you in feeling better. Plus, learning something new is also likely to open new doors for meeting new people.
One good alternative is signing up to take fitness or cooking classes. Many groups are hosting outdoor events in parks and community spaces. Next time you see one, stop and ask if you can join.
You may consider taking up some online courses if possible. Websites such as Udemy and Coursera offer several affordable online courses in different topics such as graphic design or fitness.
If you're on a budget, remember there's always YouTube which has endless tutorials and lessons at no cost to you but your time.
👉🏽  RELATED POST: How to Leave Your Comfort Zone
#11. Engage in Hobbies
Using creative outlets will boost your mood and it also helps you in living in the moment. It also means you will get fewer catastrophic thoughts about having to be alone forever. It also means there is less time at hand to dwell on the negative incidents from the past such as, "I still can't believe what she told me that day!".
In case you do not have a hobby, make it a point to have one. You can experiment with doing various activities from pottery to fishing till you have discovered the things that you like.
There are so many hobby ideas for every budget, from indoors to outdoors, from creative to therapeutic. Plus, once you've taken on a new hobby, that's another way you can connect with others. Most people make friends based on interests.
👉🏽  RELATED POST: Have No Friends? Do This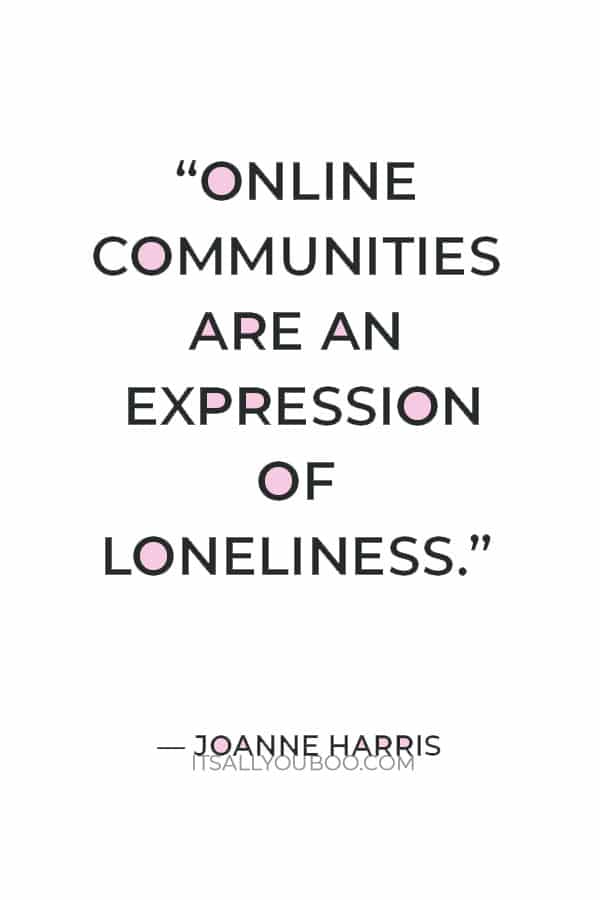 #12.
Participate in Online Forums
One of the several great things about the internet is that it allows you to connect with people from across the globe. It is possible to locate people having similar problems, interests, and targets by using just a click of a button.
You can search for forums where people are discussing topics that you have a genuine interest in. There are so many subreddits, Facebook groups, and forums for every single topic on the planet. Find one for your new hobby or skill that you're learning.
It can be unresolved mysteries or some rare collection of stamps. You will discover that talking to other people about the things you are passionate about helps you in feeling more connected. You can discuss the topics of your enjoyment with them even though you have never met these people in person.
👉🏽  RELATED POST: How to Be Happy Alone
Don't Stay Lonely, Don't Stay Bored
We all sometimes experience bouts of loneliness and boredom. However, as said earlier, it becomes toxic to your health if it becomes a little too much.
It is very important that you stay alert to recognize when such negative feelings start to be chronic. This way, you can be quick to take action before things go south.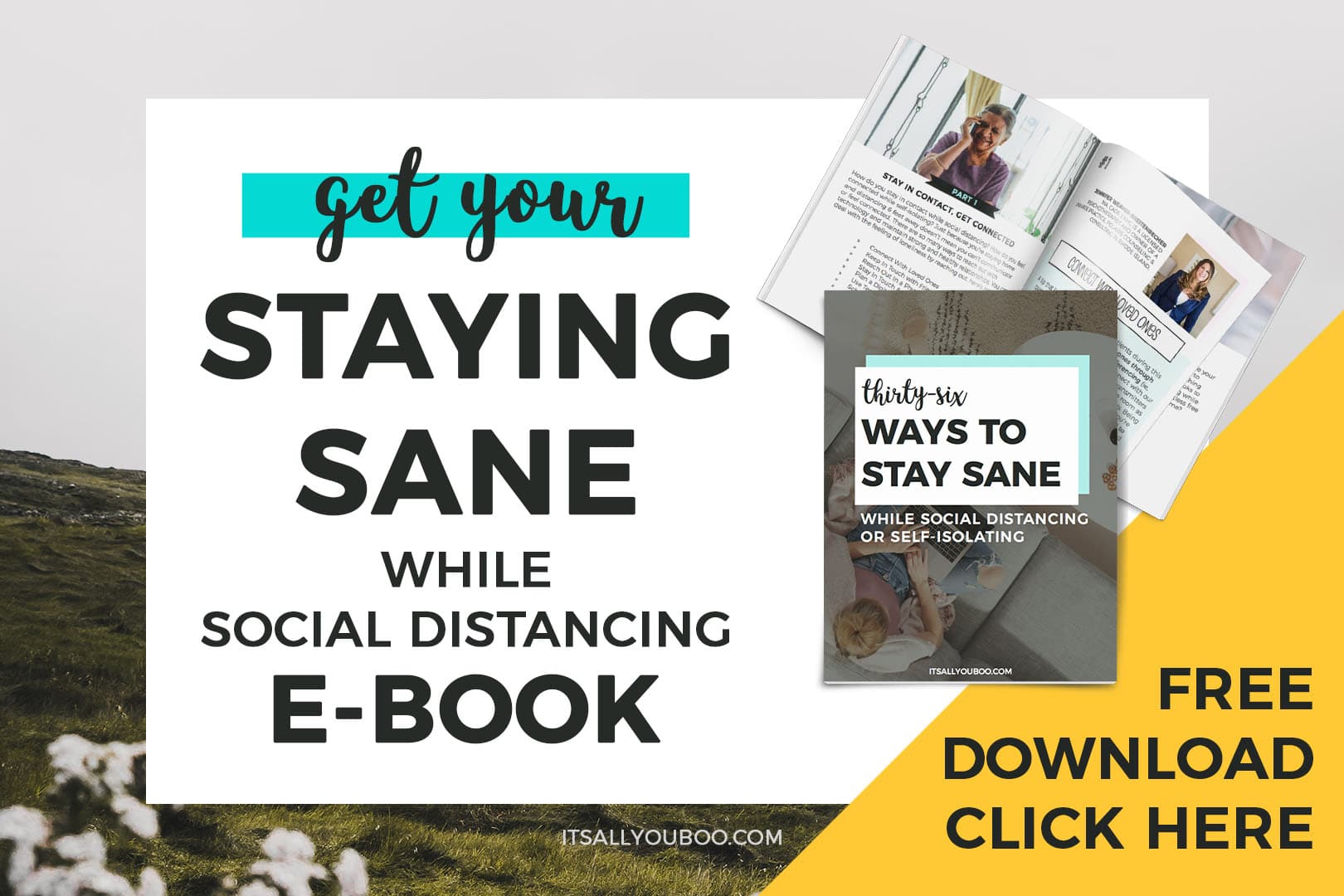 I hope now you know that you can feel happy, even if you're alone and a bit bored.
All you have to do is put in a bit of effort and find a way to connect. With yourself, with your interests, or with others.
Do you feel lonely all the time? What do you do if you feel alone? Click here for what to do when you are lonely and bored, including 12 activities to try today. #Lonely #MentalHealth #StuckInside #Bored #Sad

What do you do when you are lonely and bored?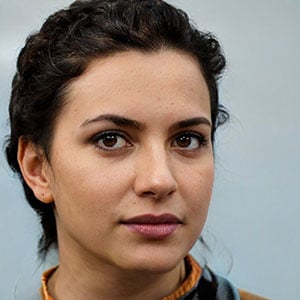 More About Guest Contributor
Jean, is working as a marriage consultant, with a focus on divorced couples therapy. She usually finds herself writing on different issues and share her knowledge and expertise with online readers. A very calm person, always combining her hobby and her job so she can give the best of herself to people.
Last Updated on July 11, 2021