What are the top 5 things to look for when buying a home? Looking for the best home shopping tips for first-time home buyers?
Buying a home can feel overwhelming. From dealing with real estate agents, having to attend open houses, dealing with a real estate broker, to finding a home inspector, making an offer, closing costs, and private mortgage insurance. It's a lot!
And let's not forget about the added complexity of increasing interest rates in this depressingly unaffordable housing market, especially for first-time homebuyers.
All that aside, buying a house is an exciting experience. However, a lot more goes into a purchase than simply finding the perfect residence and moving in your belongings. For many first-time home buyers, the process can feel overwhelming (and rightly so!).
Considering different sizes, locations, amenities, and even insurance options can leave you exhausted from your search. With a highly competitive market, it's easy to feel like you may never find your dream home. Even worse so if you're stressed about your credit score.
However, there are crucial things to look for when buying a house. Some factors are more important than others, and it's essential to know what you can and can't live without before making such a big decision.
Let's make home buying a lot less overwhelming. So, what should you look for when shopping for houses? Let's find out.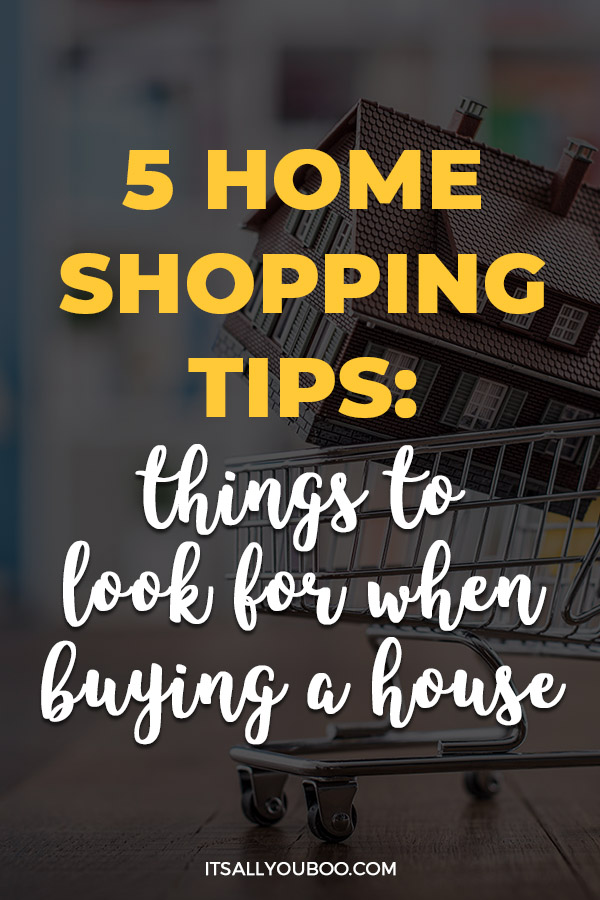 Top 5 Home Shopping Tips
Tip #1.
Set a Max Budget When Home Shopping
One of the essential house-shopping tips is setting a budget before looking. Countless beautiful homes are waiting to be purchased, but not all of them may fall in your price range.
Setting a budget before you start your search can help you not only avoid falling in love with a house you can never afford but also give you a starting point. Pulling up a real estate website may likely leave you feeling overwhelmed by the number of options available.
Filtering your search to a maximum home price can help narrow your choices and give you a perfect starting point. It also can help your real estate agent know where they should begin looking.
If you decide to fire an experienced real estate professional, be sure to make this clear to them. Especially if you are a first-time home buyer. A few extra thousand might not sound like much, but it will when you calculate your monthly mortgage payments. And take into account your other expenses like student loans, and statements for your banking credit cards.
And if this isn't your first home, how much home equity do you have to use towards your new purchase? Are you still debating whether buying a home vs renting an apartment is best?
👉🏽  RELATED POST: Should You Pay Debt or Save Money?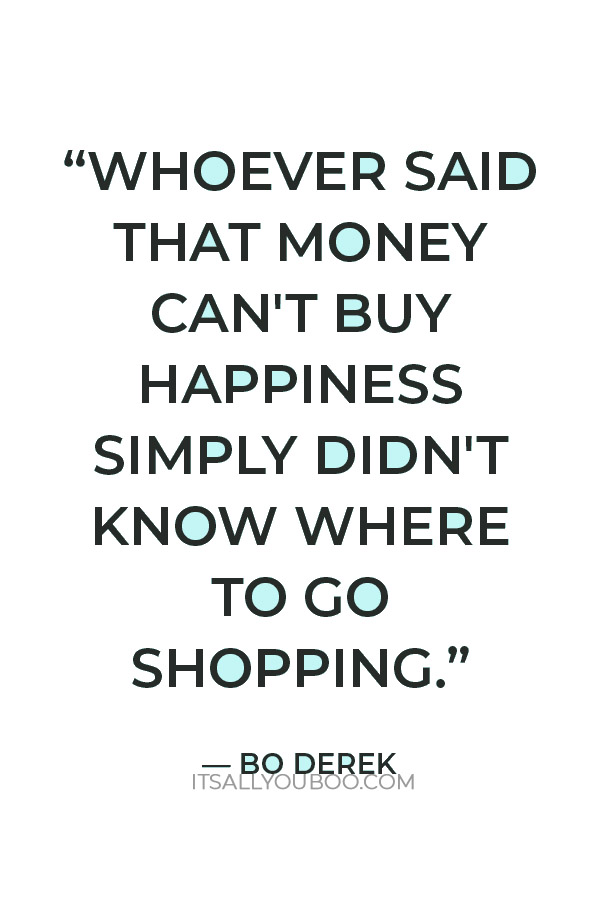 Consider Possible Renovations
Pay attention to potential renovations or improvements you want to make to your new home. If the home you are considering is at the top of your price range but still needs improvements, you might want to consider a cheaper option. Otherwise, your financial planning may fall apart.
Purchasing a home at the top of your budget leaves you with little wiggle room to do much else but move inside. However, if you can find an option under budget, you will have plenty of funds left over to renovate.
Renovations can be costly and often exceed even the original price given. If you opt for a home at the higher end of your budget, attempting to complete renovations can leave your pockets empty and your improvements incomplete.
Whether you find a move-in-ready house or one that needs some TLC, sticking to your budget is a crucial house-shopping tip. Especially if you're trying to save for a home while renting.
Extra Costs Can Factor Into Your Payment
Your budget may also extend further than your mortgage payment, so it's essential to consider other added costs when setting your max budget. Insurance is a necessary purchase when you decide to own a home. When searching for options, you'll have to consider your budget.
👉🏽  RELATED POST: Financial Tips for First-Time Home Buyers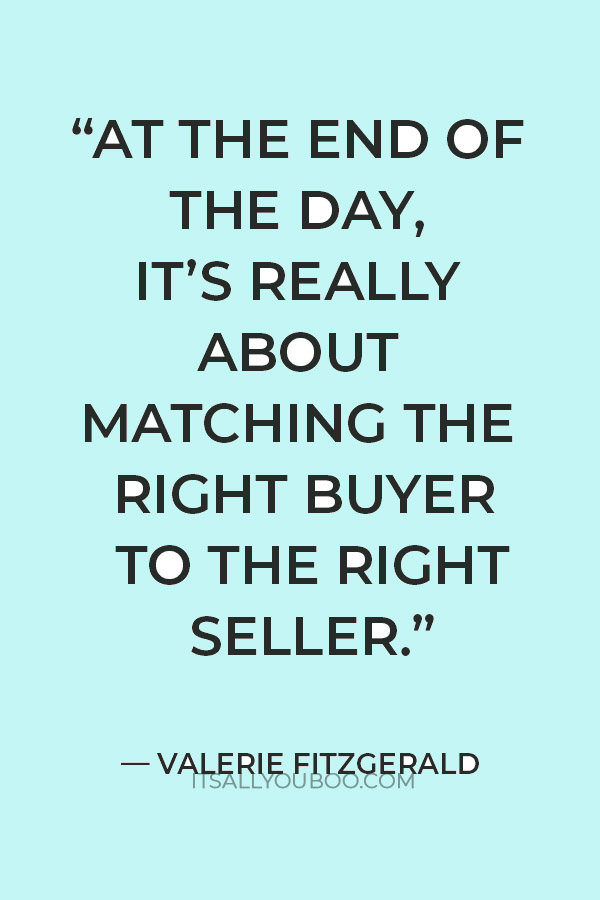 You may want multiple types of coverage, or you can choose only one, leaving you to compare options like homeowners insurance for older homes vs mortgage insurance. Whether you opt for both coverages or only one, insurance — among other bills — should be factored into your max monthly payment budget.
Tip #2.
Determine a Size Range for Your New Home
Homes come in a wide variety of sizes, and determining the proper square footage to fit your needs is essential. After setting your budget, the next tip for finding your perfect house is to decide on the ideal size.
Consider all aspects of your future home, such as your desired number of bedrooms, bathrooms, and living space size. If you have multiple children, you may be on the hunt for more bedrooms to fit your large family. If you only purchase for yourself and your partner, bedrooms may not be as high on your priority list.
A good tip for first-time homeowners is to look ahead to the future. If you are at a stage in your life where things may change, like expanding your family, consider more space, even if you don't currently need it. Planning can help you avoid potentially needing to move again.
If you are planning ahead, don't stretch your budget too far. If you can afford the larger home to grow into, certainly purchase it if you feel ready. However, moving again when you are more financially prepared is a better choice than exceeding your budget and spending too much on monthly payments.
Determining an ideal size should be flexible, as your budget may not allow you to purchase the exact square footage you are hoping for. Instead, you can determine a minimum size you feel you could live comfortably with and be open to larger sizes from there.
👉🏽  RELATED POST: Insurance 101: Are You Covered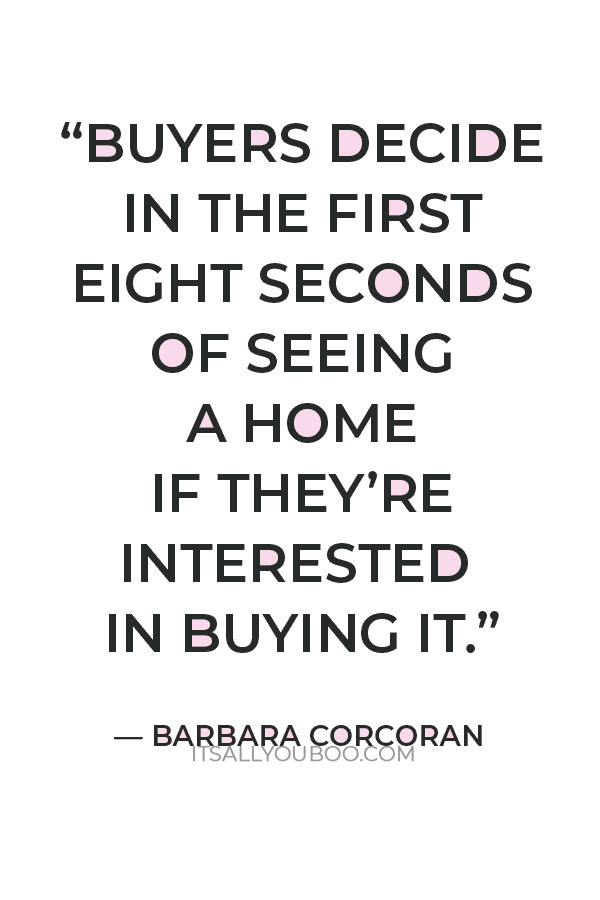 Tip #3.
Consider Your Ideal Location
The location of a home can play a significant role in its price. Homes closer to cities will likely cost more than those in more rural areas. When considering the best strategy to buy a house, location can make all the difference.
Planning your location strategically can get you more of what you want without maxing out your budget. You will likely find yourself with a much smaller home and yard if you opt to live closer to a bustling area. You can often get a larger, more spacious home in more remote locations for the same price.
More rural areas may not be ideal for some people or even possibly. Depending on your job, you might need to live within a reasonable distance of the city to work. However, with working from home becoming more common, many people find themselves moving farther away from cities than they imagined.
Even if your job allows you to live where you choose, you may not want to give up your favorite amenities. Living closer to a more urban area provides more activity than living somewhere remote.
Finding the halfway point between the city and more rural areas might be a perfect balance for some. You can get a little more bang for your buck out of your home and yard size without an overly lengthy commute to work.
👉🏽  RELATED POST: How to Feel Safe at Home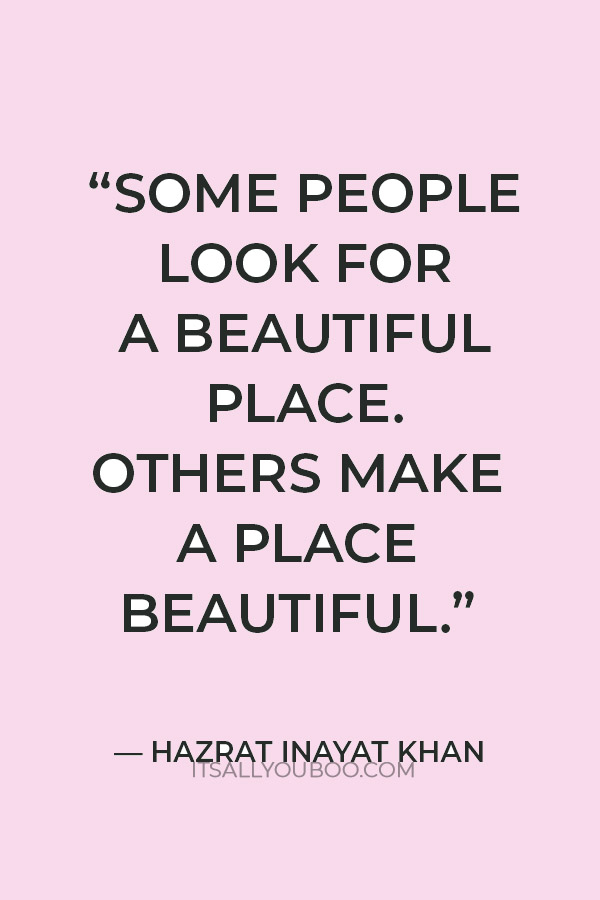 Tip #4.
Pay Attention to Potential Problems in Homes
It's easy to be wowed by a home's beauty when you're learning how to buy a house. Something with the perfect amount of square footage in your ideal location may cause you to put blinders on for potential problems.
However, ignoring some details may end up costing you more in the long run. It's typical to have a home inspection performed before purchasing a home. These fees are costly and can take up time.
Looking for potential problems in a home before taking the next step can help you avoid going through finding an inspector, paying for their service, and waiting for the inspection to be complete.
Things to look for when buying a house checklist:
Foundation – Check the foundation of your potential home for cracks or water damage. Repairing a foundation can become extremely costly.
Heating and cooling – Make a note of how old the home's heating and cooling systems are. If the home you consider has an old system, it may be an expensive replacement.
Mold – Rooms that see a lot of water, such as bathrooms, could have issues with mold. Noticeable dark spots and a musty smell can be strong indicators of mold, which can be pricey to remove, depending on the severity.
👉🏽  RELATED POST: How to Start Decluttering When Overwhelmed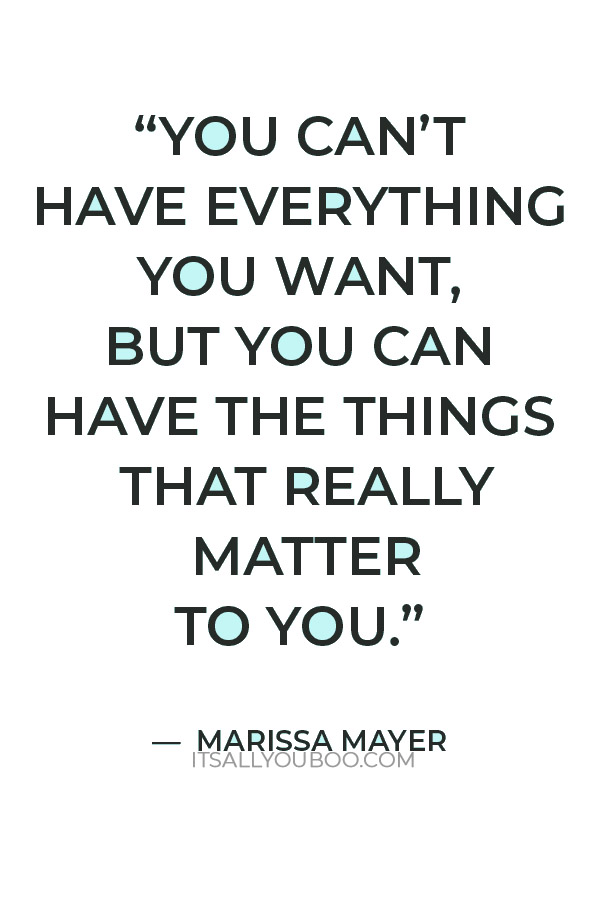 Roof – A roof can be costly to replace depending on its size. Though a professional will need to confirm, you should keep an eye out for any noticeable damage or problems with the home's roof.
Siding – Your siding is your home's protective layer, so it needs to be in good shape. Look out for areas of potential damage, rot, or cracking. Siding can be a pricey replacement.
Windows – Older windows are often less energy-efficient than newer models, causing your heating and cooling bills to increase. Depending on how many windows you will need to replace, this cost can add up extremely fast.
While there are many other details to consider when looking at a potential home, this checklist breaks down some of the most essential. Significant features of a home are typically not easy to fix and can be very costly in the long run.
While you likely won't be able to spot every issue in a potential home before buying, some more prominent red flags can be easy to notice if you're aware.
👉🏽  RELATED POST: Financial Goals for Homeowners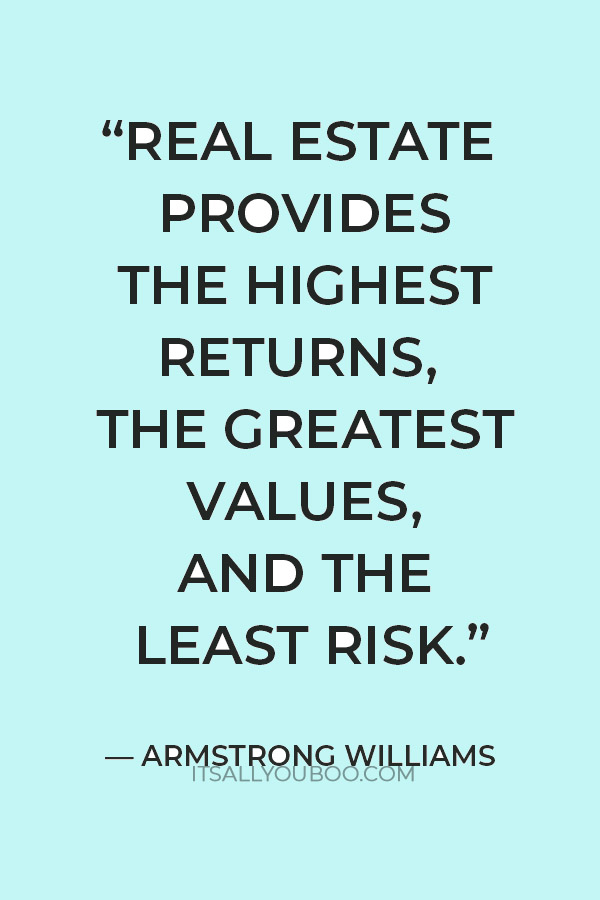 Tip #5.
Don't Overthink a Home's Small Details
It's unlikely you'll find a home that has everything you want, exactly as you want it. Small details may seem like a big deal during your tour, but they are typically an easy fix when it comes to buying.
Details like wall color, fixtures, hardware, or landscaping can seem like an eyesore while touring a potential home. However, these can often be an effortless change to create the home of your dreams.
If you come across a home with all the significant features you have been searching for, pay less mind to the more minor details. Even if they can't be fixed right away, they are simple enough that you won't have to stop your entire life to have them changed.
Though painting can be tricky with furniture and flooring, quick fixes like new lighting fixtures or kitchen hardware can typically be swapped out within a few hours, leaving you with a home exactly as you imagined it.
If your home doesn't have ideal landscaping, this can also be a reasonably simple fix. If you have a green thumb yourself, you can likely change out your home's exterior style for minimal money. However, professional landscapers can be expensive at times, so you may find yourself spending a little more for a complete yard overhaul.
There may also be certain features you feel you can live with until you upgrade them. You might find a home in your perfect location only to be underwhelmed by the kitchen it comes with. If everything else about the house is ideal, determine if the kitchen is something you can live with for a little while.
Small details can be worked through over time and shouldn't always deter you from considering a home.
👉🏽  RELATED POST: Shopping List for a New House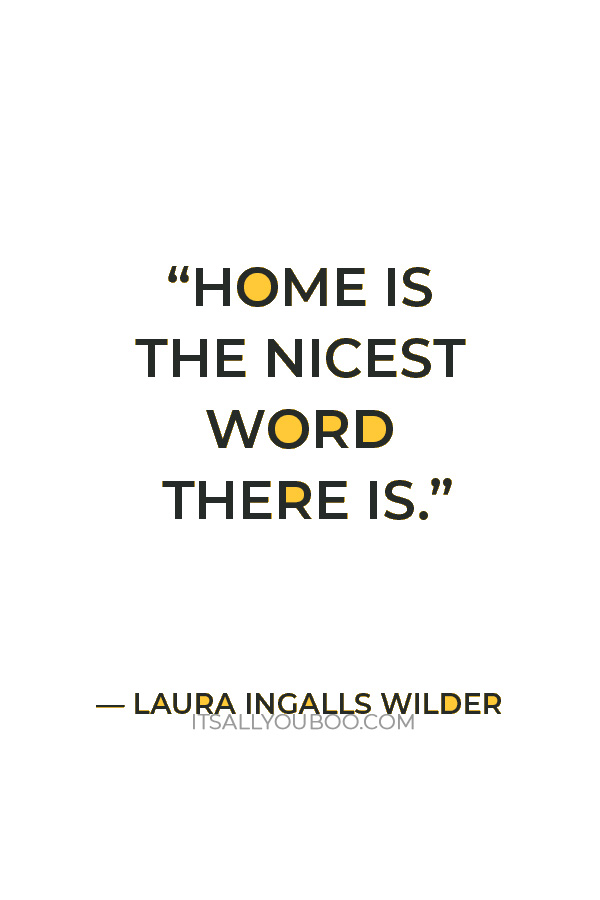 Shopping for a New Home
Making the decision to shop for a new home is an exciting but often overwhelming experience. Getting into the real estate market as a first time homebuyer all the more so. There are so many different factors to consider that it can seem hopeless you'll ever find the home you're looking for.
Pricing, location, size, and details can all make or break a home. What's perfect for one person may be less than ideal for others. That's why it's crucial to determine your budget and ideal features before you begin looking.
Get Your Simple Budget Spreadsheet
With the Simple Budget Spreadsheet, you'll be able to track your spending and savings so you can afford your first home. It's easy to use and compatible with Google Docs and Microsoft Excel.
By narrowing down your search, you can pay better attention to essential details and learn how to look past minor ones, which you can quickly fix. Use these key takeaways to help you purchase your first home. And look for first time homebuyer programs in your state.
These house shopping tips are some of the best ways to help first-time homeowners find the residence of their dreams.
What to look for when shopping for houses? Click here for the top 5 home shopping tips to know when buying a house you need to know by @ExpInsReview. #BuyAHome #HomeOwnership #HomeBuying #RealEstate

What are your favorite home shopping tips?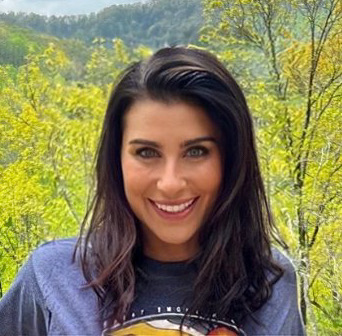 More About Guest Contributor
Alexandra Arcand writes and researches for the home insurance comparison site, ExpertInsuranceReviews.com. She recently purchased a new home and wants to share her knowledge of the process with those hoping to do the same.
Last Updated on July 31, 2023
✕
Create Your Simple Budget
+ get weekly tips to help you slay your goals.