Is it your dream of becoming a homeowner? Do you need to learn how to save for a house while renting?
When you're interested in shifting from renting to owning, your financial priorities can shift dramatically. You may have to take on a second job, or even start a side hustle, to cover the cost of living or decide that you can't afford to save for retirement anymore.
You start looking for ways to change your spending habits entirely, so you can save up for your downpayment. You may even decide that you can't save for retirement at the same time, and adjust day to day lifestyle to accommodate this new saving goal.
Here's the thing: you can still save for it—and it's actually easier than ever! Really!
Renting and saving for a new house is a great way to go. However, it does take some extra effort and financial planning to make sure you're on track.
Therefore, whether you are a student, a recent graduate, or a parent with a family, we have prepared this comprehensive guide for you with specific recommendations on how to save money while you are still renting.
Whether you're looking to buy your own home in Toronto, New York, Missouri, California, or anywhere in between, these tips can help you.
Let's have a closer look at the tips that'll help you on your way to buying your own home. By knowing these essentials, you'll feel more confident dealing with real estate agents and making the jump from renting to owning.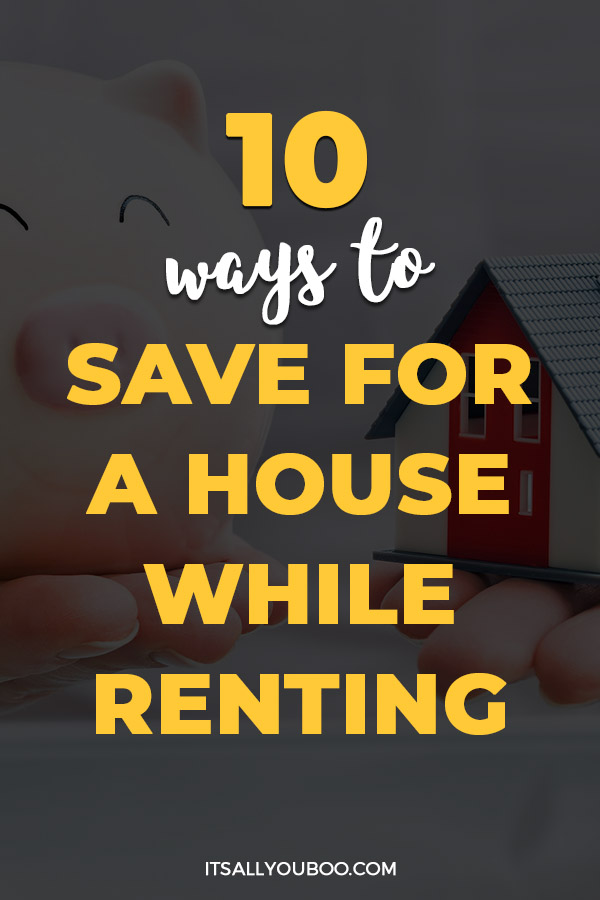 How to Save for a House While Renting as a Parent
As you reach a certain age, you may be feeling pressure to buy a house. Whether it's your first time as a home buyer or you're looking for something bigger and better than your current abode, the prospect of homeownership can be intimidating—especially if you're also trying to save up for college tuition or just have a decent emergency fund in place.
But there is no need to put off buying that home forever: You can start saving now so that by the time you're ready to buy, you'll have enough cash on hand.
So how do you go about setting up payment savings while renting? Here are some tested and approved strategies that can help you with your savings goal along the way.
#1.

Set Up A Financial Goal
Save for a house while renting? It's possible, but it takes some discipline and a lot of saving.
Renting is often more affordable than buying a home, but that doesn't mean it's free money. First, set a SMART financial goal for yourself. This can be as simple as "I want to buy a house for $100,000 within three years," or as detailed as "I want to save $3,000 each month until I have enough money saved up."
Make sure to save according to your goal. For example, if you want to buy a $200,000 house in five years and expect to earn 5 percent on your savings each year, then you'd need to save $3,000 per year or $250 per month. That may seem like an overwhelming amount at first — especially if your household income is lower than average — but it's possible with some smart budgeting tricks and careful saving strategies.
Need help with figuring out what you can afford for a new home? Check out this free home affordability calculator. Thankfully, there is a formula for home buying.
👉🏽  RELATED POST:  Money Management Tips for Beginners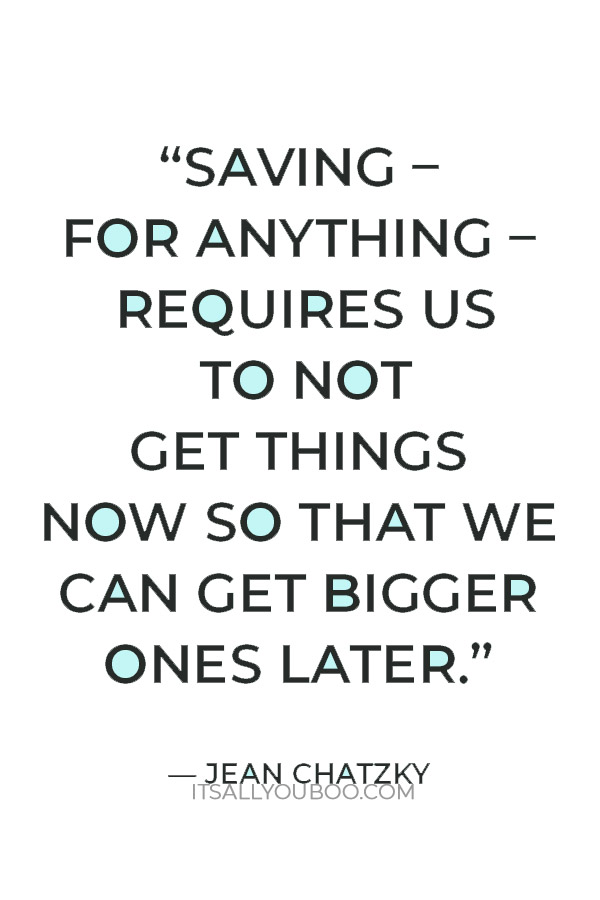 Figure Out Your Monthly Savings Goal
Once you've set a goal, figure out how much money you'll need to save each month in order to reach it in the time frame that works best for you.
If you don't have any idea what that amount should be, start by tracking your spending for at least two months so that you can see where all of your money goes each month.
Then take into account any regular expenses like utilities or rent and subtract these from your total monthly income.
The remainder is what's left over for saving toward your goal.
It's also important to know how much interest rates are on savings accounts currently so that you get the most out of it when putting away money in them every month!
You'll want to think about the fees of a real estate agent, and private mortgage insurance, and factor in other important monthly costs of life insurance, car insurance, etc. using a calculator to figure out all your monthly costs.
As first-time home buyers, you'll have a lot to think about when making your plan but don't let it overwhelm you, it's doable.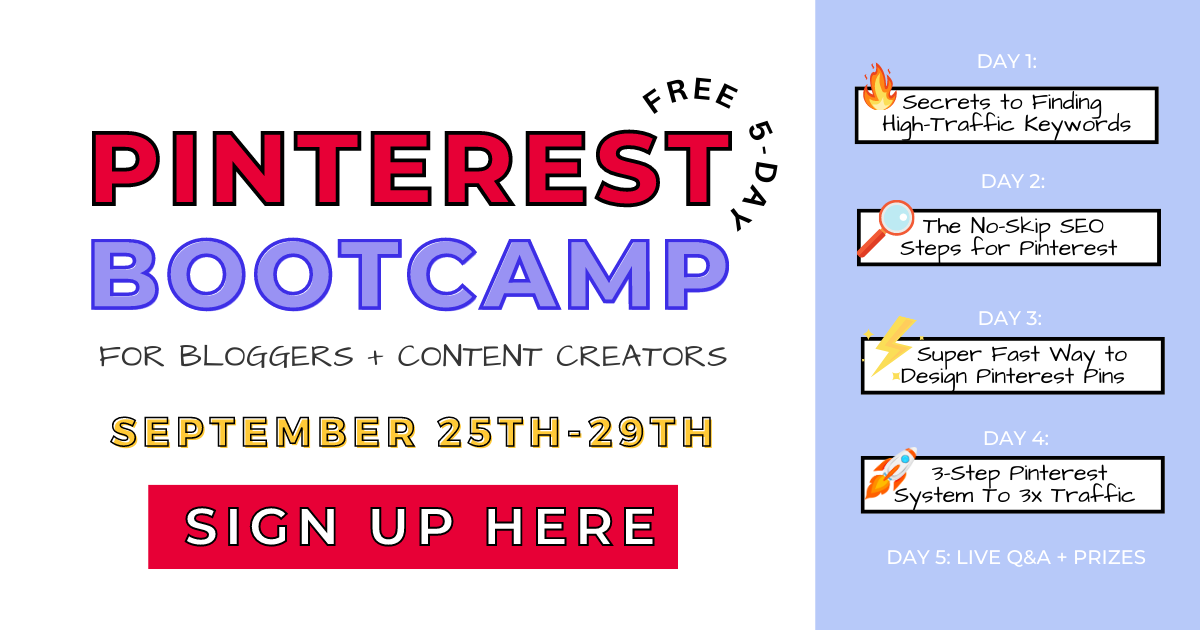 #2.

Create a Budget
Having a budget is an important part of saving for a house. You need to be able to see where your money is going every month, and that's the only way you can make sure you are saving enough for your goals.
The first step in creating a budget is tracking your spending. There are several apps and websites that help you do this, such as Mint or Personal Capital. You may think this will be tedious work, but if you automate it with software like YNAB (You Need A Budget), then it becomes much easier!
By setting up automatic transfers into separate accounts for bills, savings, and investing each month, YNAB makes sure nothing slips through the cracks. And that can be the difference between buying a home sooner rather than later.
Once you have created your budget and tracked all of your spendings for at least three months (six months if possible), then look at what percentage of income goes towards each category: housing/rent/mortgage payments; utilities (electricity/gas); food costs; transportation costs including gas money; retirement contributions; child support payments; debt repayment – credit cards or student loans, etc.
👉🏽  RELATED POST: Insurance 101: Are You Covered?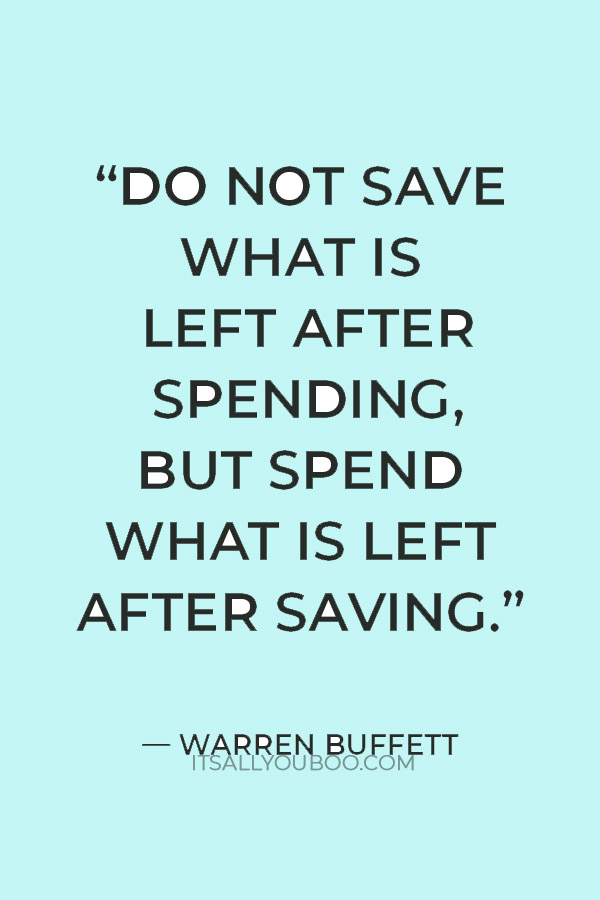 #3.

Find Ways to Supplement Your Income
Getting a side hustle may not be easy, but it will help you earn more money while saving. You can research potential side jobs online or ask friends who work with similar businesses if they know of any openings or positions that might fit your skill set.
The key is to find something that works within your schedule:
If you have a full-time job, then weekends are prime time
If you're a student, then after class or during the summer break
As a parent—whether that's during nap times or on weekends
No matter the time you choose to work on your side business, then commit yourself wholeheartedly to making it happen!
One way to increase your earnings is by asking for raises and bonuses at work whenever possible (if there's room for negotiation). A salary increase is an obvious way to build up savings faster than usual, but bonuses can also go toward buying into a home down payment fund if used carefully.
#4.

Cut Back on Your Expenses Where You Can
Saving for a house while renting is challenging, but it's not impossible.
What's our next tip? Cut back on your expenses where you can. Here are some things to consider:
If you're spending $20 per week on takeout, try cooking at home once a week instead. If you buy coffee every morning, try brewing it at home instead (or make it at work!). Make small changes like these and you'll see a big difference in the long run!
If you're paying $1,000 per month in rent and your goal is to save up $20,000 for a down payment by the end of the year (a common goal), then put every extra dollar into savings or toward paying off debt. If that means cutting back on eating out one weekend per month or skipping cable TV for several months, so be it — those are luxuries that can be sacrificed temporarily as long as they don't affect your family's health or well-being too much.
👉🏽  RELATED POST: Financial Goals for Homeowners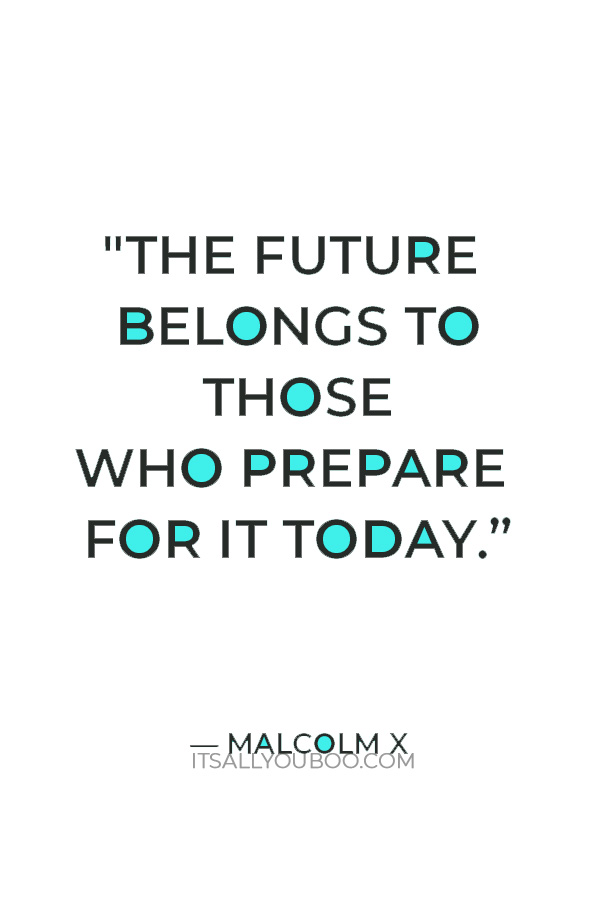 Do you really need the new iPhone upgrade? If it's something that will only be used for two years and then thrown in a drawer forever, perhaps it's not worth the extra expense. Instead of upgrading to the latest model every time one comes out, consider purchasing used or refurbished versions instead.
It's important that you don't go too far here. If you start cutting out everything fun and exciting in order to save money, then life will start feeling pretty boring pretty quickly!
#5.

Figure Out Exactly What You Want
Before you start saving for a down payment, think about what kind of house you're looking for.
Do you prefer a rural or suburban setting?
How far away from your current location do you want to live?
What style of house do you have in mind?
Understanding these things will help guide your home shopping search, which will make it easier to find something that works within your budget.
The size, number of bedrooms and bathrooms, and location—all of these things will affect the price tag of your dream home. Once you have an idea about what you want in terms of square footage and amenities, it's time to get serious about saving.
Pro tip: Make sure you know everything about the home-buying process in Canada.
If you want to purchase a house in the future, start looking at homes now and ask questions about what you can afford. An experienced real estate broker can help walk you through the process and give advice on what neighborhoods would be good investments based on your goals and budget.
👉🏽  RELATED POST: Financial Tips for First-Time Home Buyers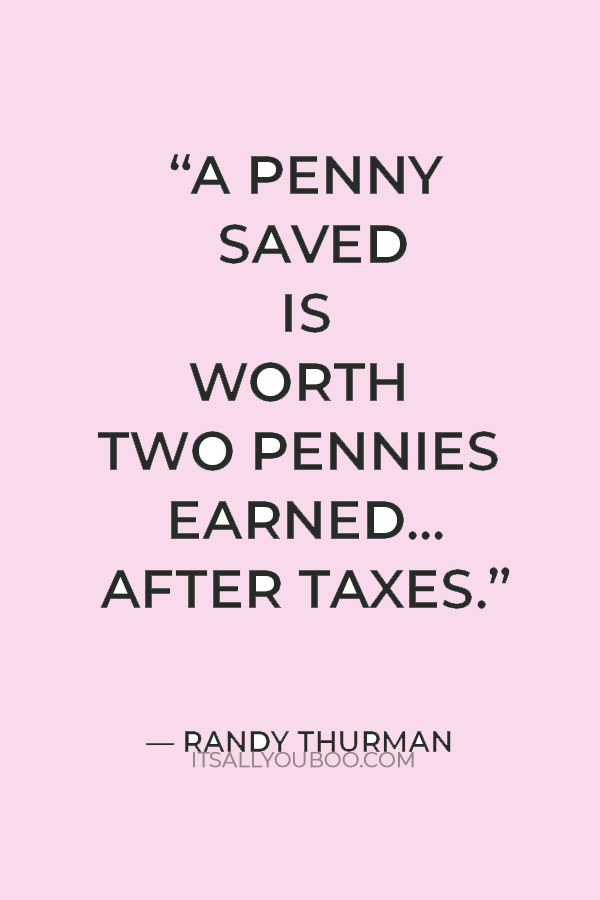 #6.

Create a Savings Account Just For Your Down Payment
If you have an emergency fund, that's great — but keep it separate from the money you want to use for a house.
Make saving automatic. Automatically transfer a small amount from your checking account into your dedicated savings account on payday or at the beginning of each month (or both).
Calculate how much you need. Calculate how much you'll need for your down payment and closing costs, then divide by 12 to get a monthly amount you should be saving.
Set up a direct deposit when you get paid. This can help you avoid frivolous spending, which can be especially tempting when money is tight.
If you need help getting started or keeping track of this money, check out Mint.com or YNAB (You Need A Budget).
#7.

Pay Off Any Debt
While you're saving, you should get rid of debt. Credit card and student loan debt are two of the biggest obstacles to saving for a house, so it's important that you pay those off before trying to save up for your first home.
If you have other types of debt, like car loans or medical bills, it's also important that you pay those off as soon as possible—your credit score is one-factor lenders use to determine whether or not they'll give you a mortgage loan (and how much money they'll lend).
The less debt you have when buying a house, the better chance you'll have at getting approved for one with reasonable rates and terms.
👉🏽  RELATED POST:  Is it Better to Save Money or Pay Off Debt?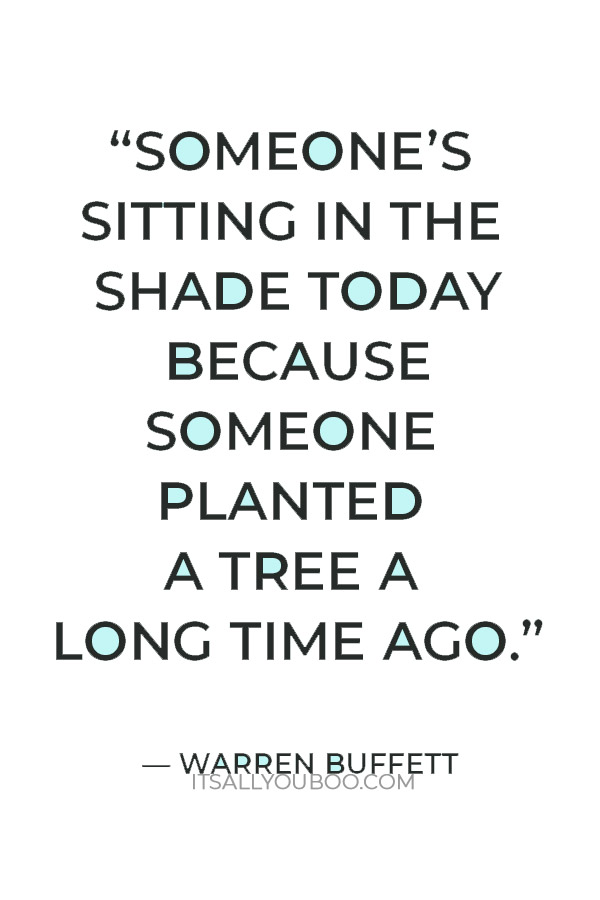 #8.

Improve Your Credit Score
One of the biggest hurdles to buying a house is having enough money for a down payment. And one of the best ways to get that money is by boosting your credit score.
That's because lenders consider your credit history when deciding whether or not they'll offer you a loan. If you have a low score, they'll charge a higher rate on the mortgage — which means less cash for closing costs and other expenses associated with buying a home.
Before you can buy a home, you'll need to have excellent credit. If your credit score is low, start by paying off any outstanding debt, such as medical bills or student loans. Then focus on making all of your payments on time every month. This will help build up your credit score over time.
#9.

Try to Reduce or Eliminate Your Rent Cost
Rent costs can be high, especially if you're living in an area where the cost of living is higher than average. If you're saving for a house while renting, one of the best ways to do so is to lower or eliminate rent costs by moving somewhere where housing is more affordable.
This will work better for students or people who are not married or have a family yet, but if you can't move, consider renting out rooms in your current home instead of paying all those bills yourself. You can also ask friends and family if they need help with their rent—you might be able to find a roommate who will split the costs with you.
If you're ready to buy a house but still need help getting there, consider taking out a loan with better terms than what you've been offered through traditional lenders.
Hey ladies, there are also ways for you to save on car insurance for women.
👉🏽  RELATED POST:  Have You Set Estate Planning Goals and Objectives?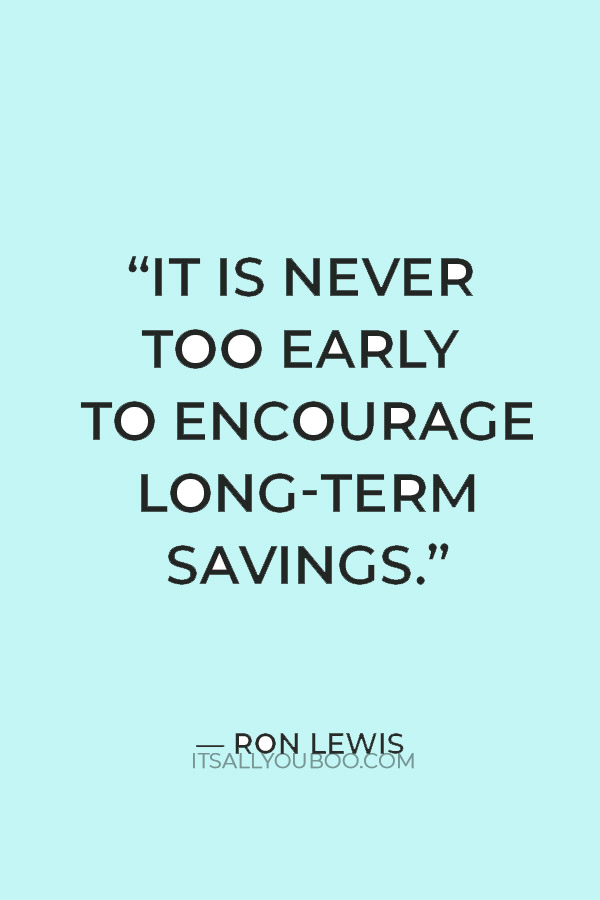 #10.

Put Extra Funds Toward Your Savings and Invest
Investing in stocks, bonds, and real estate can be a great way to make money. It's important to note that these investments are not guaranteed returns or safe from loss or market fluctuations.
The easiest way to invest is through a mutual fund—a type of investment that pools your money with other investors' money for the purpose of buying into stocks and bonds (and other assets). Mutual funds offer diversification across multiple investments with lower fees than if you were buying them individually on your own.
Many mutual fund companies also have automatic savings features so that every month you automatically invest a small amount from each paycheck into the fund without having to think about it.
Investing in stocks directly is another option but tends to require more time commitment than purchasing mutual funds due to research needs, dealing with market fluctuations, and taxes owed on capital gains when shares are sold at higher prices than what was paid for them originally.
You've got to find the right savings and investing plan for you! Speaking to a financial advisor is a wise decision.

👉🏽  RELATED POST: Ways to Save Money Fast on a Tight Budget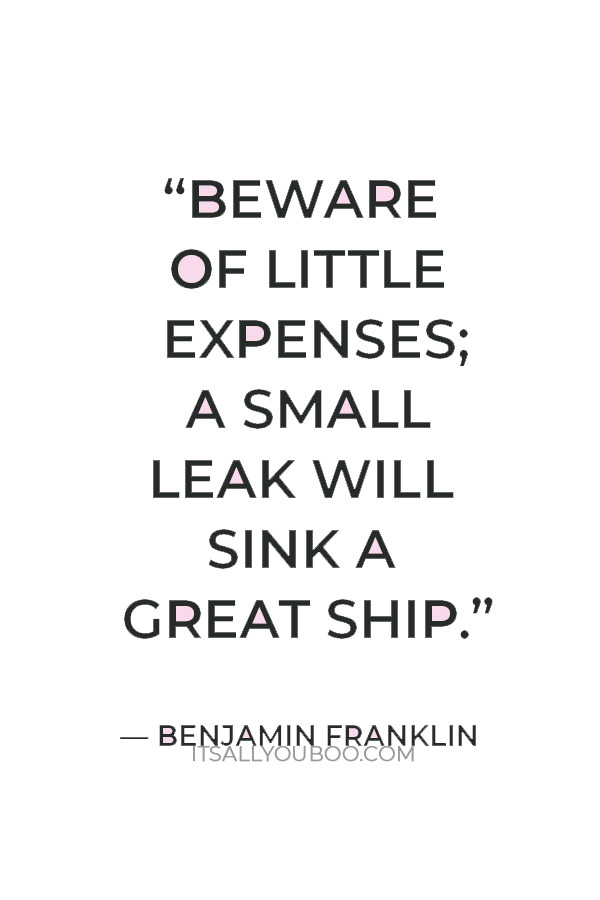 Make the Dream of Owning Your Own Home a Reality!
Saving for a house while renting is tough, but it's not impossible. It requires sacrifices, patience, and realistic expectations about what you can afford.
It requires a budget and time but it is doable. Just remember, whatever you're able to set aside will help you in the long run. It may take you longer than you'd like, or it may happen as soon as you hope, but whatever the case your goal of becoming a homeowner can come true.
Keep this all in mind as you're creating your shopping list for a new house as well.
Get Your Simple Budget Spreadsheet
With the Simple Budget Spreadsheet, you'll be able to track your spending and savings as you save for a home while renting. It's easy to use and compatible with Google Docs and Microsoft Excel.
If you are not sure where to start, simply follow some of our tips mentioned above. It's a great place to start and will help you get started.
let these tips guide you, especially if you are still debating buying a home vs renting an apartment.
Tired of renting, but need help saving for a downpayment? Here's how to save for a house while renting with ten tips to help you purchase a home by @big_cityrealty. #BuyAHome #HomeOwnership #HomeBuying #RealEstate

Got any other tips on how to save for a house while renting?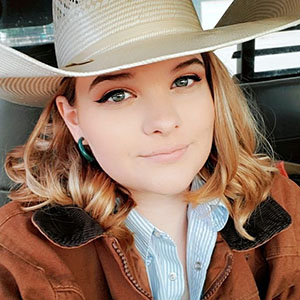 More About Guest Contributor
Kate Anderson is a freelance content writer and marketing consultant at Big City Realty Brokerage specializing in writing on topics related to property management, personal finance, and home improvement. Her articles have an informational and insightful approach with an emphasis on offering valuable tips to homeowners.
Last Updated on July 31, 2023
✕
Create Your Simple Budget
+ get weekly tips to help you slay your goals.