How do you deal with overwhelm at work?
What's the best way to overcome overwhelm in life?

Are you stressed out and overwhelmed at work? Take a deep breath! Click here to learn how to deal with the overwhelm in your daily life. @nandyzsoulshine #MentalHealth #StressRelief #StressFree
"I'm never going to get finished in time. I can't get all of this done."
Does it sound familiar?
Of course, it does, because stress has become so much a part of our life that we don't even notice it until it causes some serious health issue or mental burnout. That's what makes overcoming overwhelm so important.
So, what does it mean when someone is overwhelmed?
When all the too-small-to-be-bothered-about daily stress builds up, you're left with overwhelm – too exhausted mentally and physically to take any constructive action.
Think of it like this. A slowly dripping tap won't bother you for some time in a very quiet room, right? But after an hour or two (depending on your patience) it starts sounding like someone is hammering on a cranky steel plate. Eventually, you're not able to 'take it anymore' and take a hammer to the tap or stifle it with a towel or something.
That's what piled-up stress better known as overwhelm does to us – build up mental pressure until:
We get all worked up.
Make temporary fixes that harm us later (alcoholism, drug, etc.).
Do things that aren't very constructive (blame game, procrastination, patched-up results, etc.).
So, before you hit your breaking point and start to fall apart, let's talk about how to deal with overwhelm at work and in your daily life.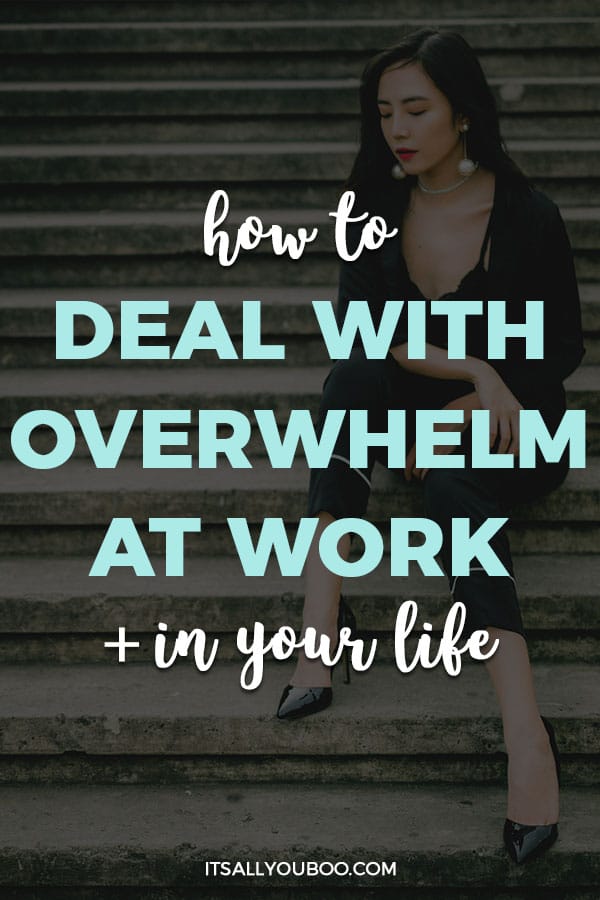 How Do You Know You're Overwhelmed?
If you're feeling overworked or have more or less been doing the following things, then it's time to pause, re-evaluate everything and set the systems right.
Remember that your wellbeing is more important than all the deadlines, duties, responsibilities & all the other things you've been led to believe are so important.
You know that you're overwhelmed when:
When you start putting things off even though they're important.
You keep looking for someone or something to blame it all on.
You get cranky, depressed, demotivated and feel utterly exhausted both physically and mentally.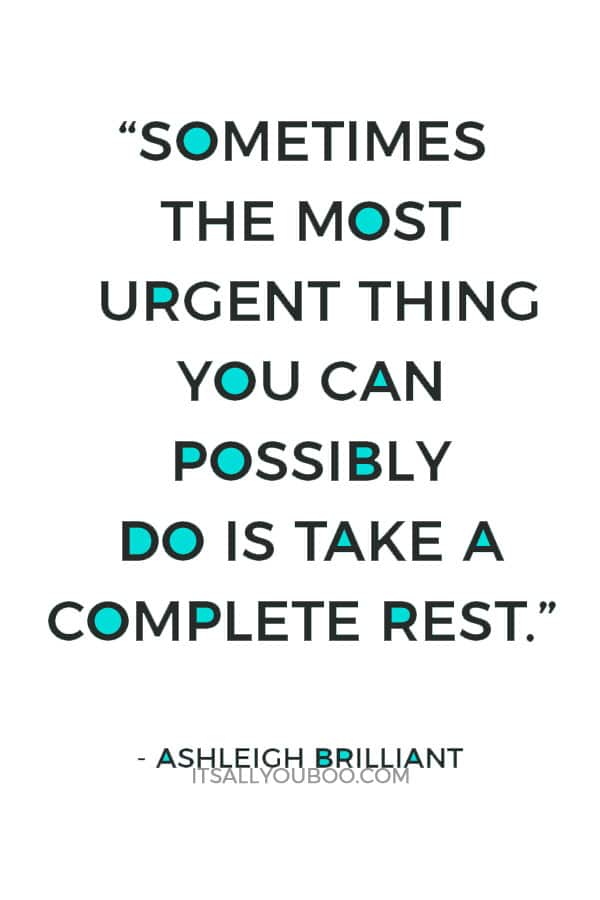 The Causes of Overwhelm in Life or At Work
There are so many possible causes for overwhelm and feelings of overwhelm in your life.
Potential reasons include:
Life events that create a sense of uncertainty like divorce, break-up, moving to a new place.
Crises of any kind like a natural disaster, financial crises or other uncontrollable drastic changes.
Lack of work-life balance in your life, one is too demanding.
An unrelenting stressful situation at the workplace or a toxic work environment.
High-demanding or toxic relationships.
Unavoidable life responsibilities and duties.
Ambient stressors like dealing regularly with traffic, noise, and overcrowding.
Having no choice but to choose between two equally stressful options. Like having to choose between preparing for a career-defining work presentation the next day and having to help your child with their project that's due in the morning.
Piling up of stress for any other reason, like your basement flooding or your furnace breaking in the middle of winter.
Just as having too much on your plate can be stressful and overwhelming, so can be feeling powerless when you really want to help.
"When you do nothing, you feel overwhelmed and powerless. But when you get involved, you feel the sense of hope and accomplishment." – Maya Angelou
Why Dealing with Overwhelm Is Important
We have seen how when we ignore and let stress build up it causes stress exhaustion, right?
Overcoming overwhelm or burnout becomes important because it seriously impacts our mental, emotional and physical health that can sometimes turn deadly.
Did you know that a stress management study carried out by Boston University School of Medicine researchers in 2010 showed that only about 20-30% of how long we would live is determined by our genes? The rest 70-80% is determined by our environment and that includes stressors of all kinds.
To give you a clearer picture, To give you a clearer picture, here are some common effects of stress on our general wellbeing:
Mental effects: Anxiety attacks, depressive thoughts, confusion, disorientation, etc.
Physical effects: Higher susceptibility to cold and flu, increased risk of heart disease, headaches, heartburn and ulcers, skin problems, weakened immunity, blood pressure issues, increased risk for type 2 diabetes and more.
Emotional effects: Sleeplessness, irritability, social withdrawal, unhealthy stress management techniques like alcohol abuse, stress eating, etc.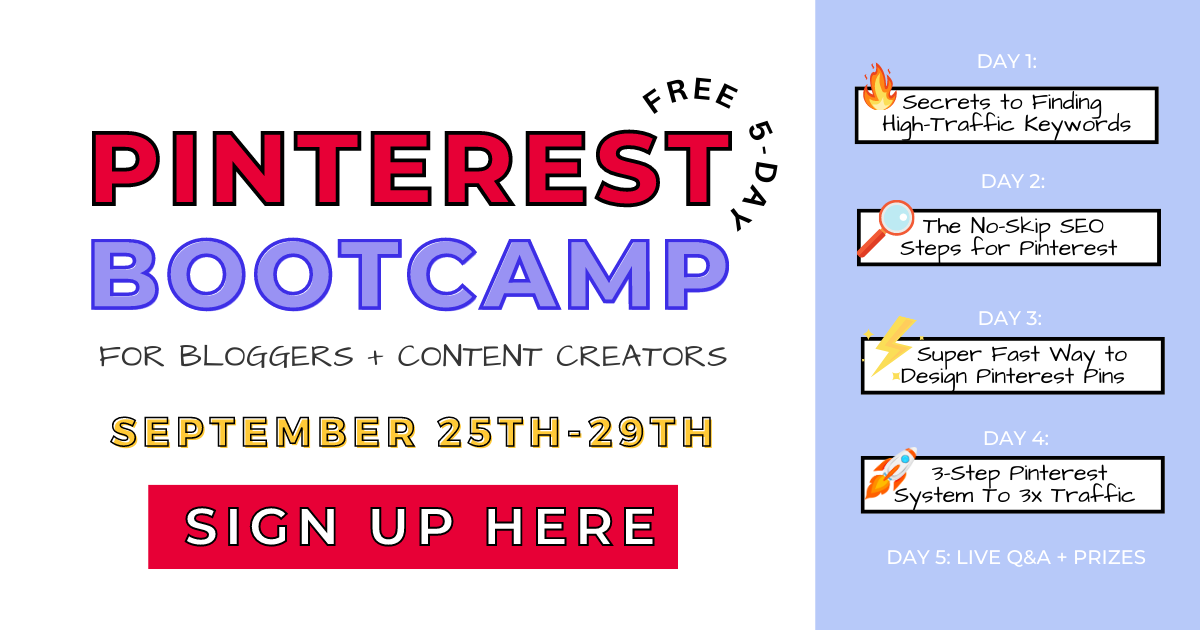 Quick Stress Relievers for Avoiding Overwhelm
When you don't have the time to unwind and relax, yet feel like you can't take the stress anymore, try these techniques for quick relief.
But, remember these are more effective for relieving stress on the go. For overcoming overwhelm in the long run, you'll need to make some lifestyle and mindset changes.
Hold an ice cube in your hand.
Do some quick progressive muscle relaxation exercises.
Take deep breaths.
Take a short break.
Try out visualization.

As you do this, take deep breaths.

Consciously let go of the tension in your muscles. Like daydreaming, imagine yourself to be in a place that you find calming like a green meadow or the beach.
Think about what you might be feeling with all your 5 senses. It takes about 5 to 10 minutes but is utterly refreshing.
How to Deal with Being Overwhelmed
#1.
When Overwhelmed With Life Responsibilities
Life's responsibilities can make us emotionally overwhelmed when there's too much on our plate and we keep worrying about all that needs to be done with the limited time, energy and resources we have.
The responsibilities and duties that we carry around are more or less connected to our heart. Otherwise, they'd be easy to give up, right? Things close to our heart tend to easily generate strong emotional responses and when you let them build up, you end up overwhelmed and depressed.
Stress comes from thinking you need to do more than you actually have the ability to, which obviously is unrealistic. Realizing you don't "need" to do it, will reduce a lot of stress. Trying to do everything for everyone can leave you feeling drained and tired.
👉🏽 RELATED POST: How to Declutter Your Mind to Focus Better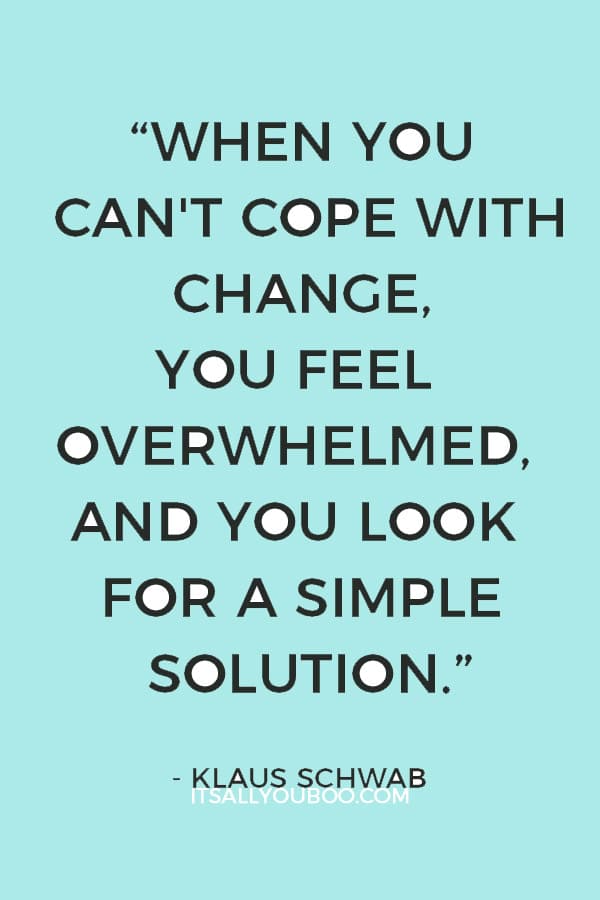 Stop yourself from getting overwhelmed with life's busyness and with all the options in front of you. We all have to get things done, but what's important is to understand that we can't do it all. It's about keeping things simple, in perspective, and taking small goal-oriented steps forward every day.
It's might sound like a cliché, but the lines by Julia Carney "Little drops of water, | little grains of sand, | make the mighty ocean| and the pleasant land. |So the little minutes,| humble though they be,| make the mighty ages| of eternity" still hold absolutely true.
#2.
How to Deal with Feeling Overwhelmed at Work
For most of us, stress at work mostly comes from tight deadlines, communication issues, and workplace interpersonal relationships. So much competition, so many milestones to cross to feel successful and so much expectation to measure up to. The result – exhaustion from stress.
So the million dollar question is, how to stop getting drained by work? We get overwhelmed when we don't manage time efficiently or we set unrealistic goals for ourselves – too much in too little time.
If you've been feeling overwhelmed at work, overworked and strained to your limits, then the following can cut a lot of stress for you.
Know your internal clock and plan your day accordingly.
Say, you aren't a morning person and can't tap into your full energy before 10 o'clock, but have to be in the office by 8 a.m. Then, plan your most creative tasks for 10 and later. Fill the previous 2 hours with regular tasks that you can do on autopilot mode.
Get organized.
Write down all that's stressing you out. Seeing things written down will clear up the thinking process and help you plan better.
Set your priorities straight.
Get comfortable with the idea that everything isn't so important. Some tasks demand more energy and time from you than others. Plan accordingly.
👉🏽 RELATED POST:  How to Set Your Priorities

Be more realistic.
Become realistic about how much you can handle in a day and learn to say no the right way. Respect your boundaries.
Take Breaks and rest more.
Make winding down at the end of the day or week as much a priority as your work deadlines. The occasional mini-breaks will help recharge your batteries and maybe even help enjoy the bustle at work.
Practice daily gratitude.
Be grateful for what you've right now. Ask yourself what would it be like if this opportunity vanished tomorrow. Though a bit tough, it has the power to bring things into the right perspective. It'll help you either get motivated or show you that you're ready for a change.
Remember, the key to overcoming overwhelm at work is being productive and efficient through proper planning in whatever you do rather than just being busy.
#3.
Overcoming Overwhelm With Work-Life Balance:
Maintaining a work-life balance can get overwhelming as the dynamics of your relationships change or expectations at work changes.
Time management and change management issues at work mix with elderly care, childcare, financial, legal, grief, and health issues to create a deadly cocktail of overwhelm.
So, how do you deal with overwhelming stress in your life?
Set limits on both personal and professional demands.
There'll always be so much more to be done whether at home or at work. But an overstretched you won't be able to do justice even to the things that are essential.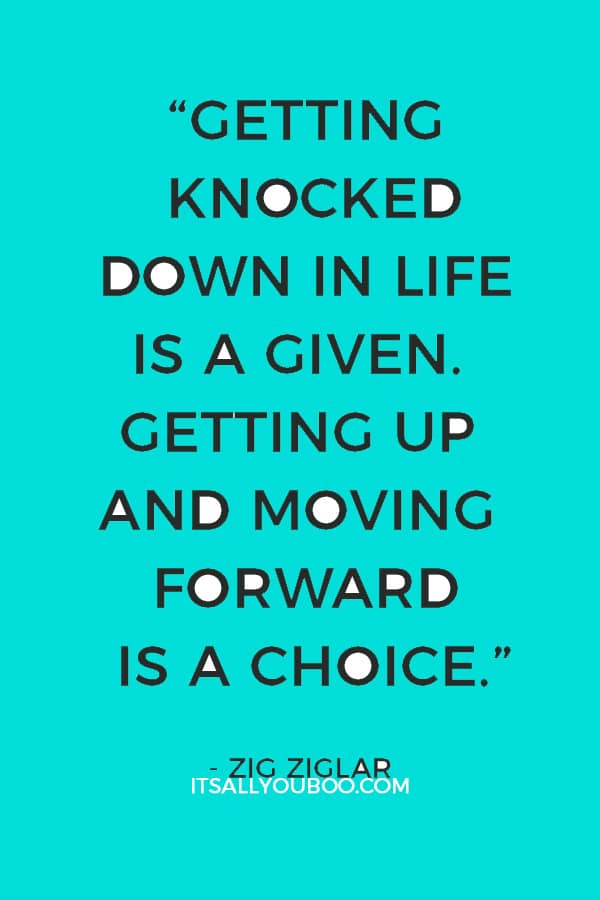 Prioritize Your Self-Care and Recharge.
You might've heard it like a hundred times, but taking care of yourself is one of the non-negotiables if you want to keep your energy up. It's like getting your car serviced to keep it running in prime condition. Be mindful of how you're feeling because feeling demotivated can indicate you've been stressed for a while, need to take a break, and recharge.
👉🏽 RELATED POST: 12 Cheap and Easy Self-Care Ideas
Audit your work and personal responsibilities.
If they won't matter much directly or indirectly 6 months down the line, you can scrap it off altogether or allocate lesser time and energy for it.
Set and stick to boundaries.
It's very easy to let work creep into your personal time as they almost always seem more urgent. But, if you're working from home, you might end up doing chores when you're supposed to be working. Take your off time as seriously as your work commitments. Allocate specific time for each and respect those boundaries.
Don't compare.
When you compare your work-life balance with someone else's, you're setting yourself up for unnecessary stress. If someone's act seems all well put together it doesn't necessarily mean they don't have their own struggles or aren't falling short in some other area.
Everyone's life situation and handling capacities are different. Be proud of what you're doing, be grateful for what you have, but keep trying to improve a bit every time.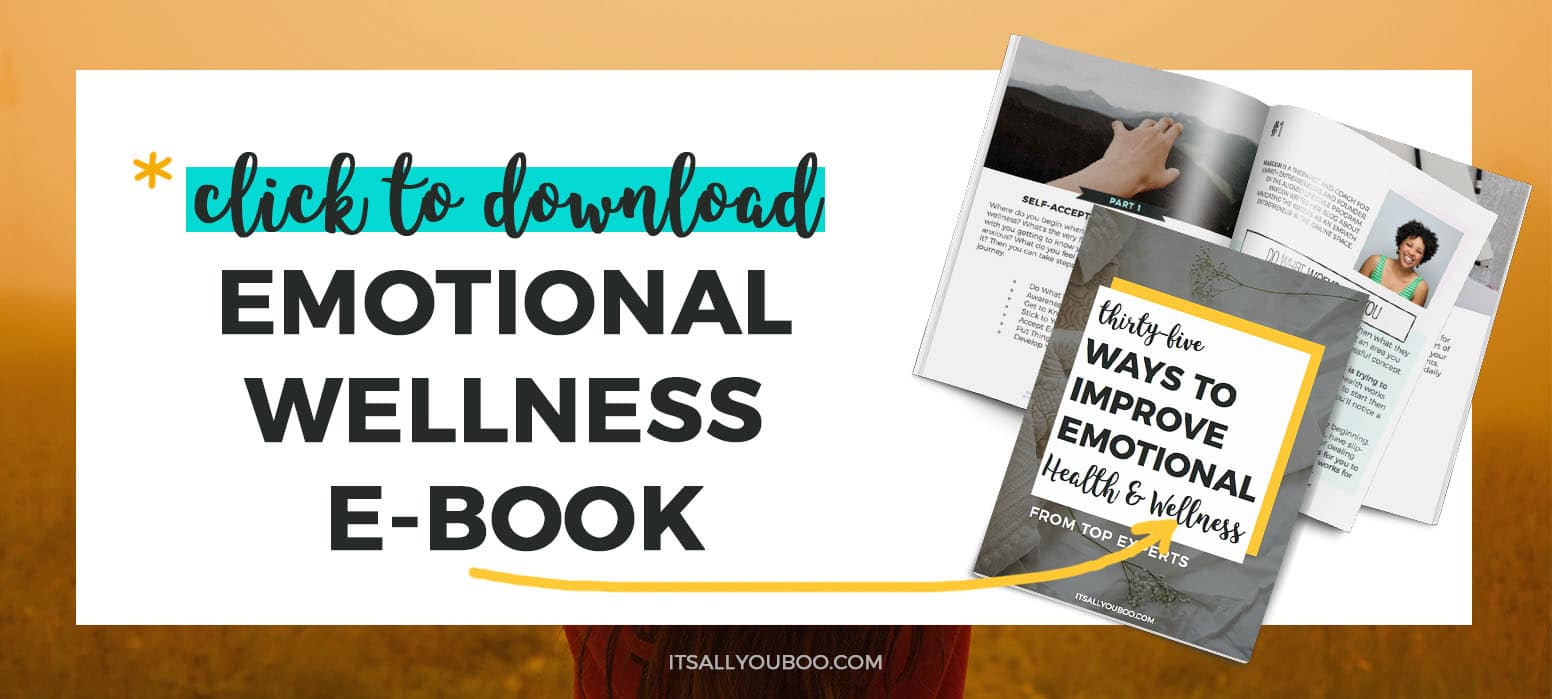 #4.
When Feeling Overwhelmed in a Relationship
In relationships, overwhelm can come from every side – too many demands, high-maintenance relationship, too many secrets, constant unpredictability or extreme possessiveness.
And it's not just with romantic relationships, but others too. For example, an overworked mom with little help can feel overwhelmed while still in absolute love with her kid.
So, what does overwhelmed mean in a relationship? When you start losing the motivation to put in an effort in any relationship, that means you've let bits and pieces of stress build up into overwhelm.
👉🏽 RELATED POST: How to Not Let Your Goals Ruin Your Relationship
Heck, we all feel overwhelmed in a relationship one time or other whether it be with friends, family or our significant other. With high demands on our individual lives, it sometimes gets tough to be left with the time and energy to put in that extra bit of effort that makes all the difference.
Here are a few tips that can make overcoming overwhelm a bit easier in a relationship:
Don't make assumptions. Often what we think is much worse than the reality.
Love the other person for who they are rather than who you want them to be.
If the details are overwhelming you, take a step back and look at the big picture – why does this relationship exist.
Focus on the positives more than dwelling on the negatives and remember the little moments of joy you've shared or created together.

Remember, healthy communication is key for the survival of ANY relationship.
You Can Deal with the Overwhelm in Your Life
These are all ideas that you might've been well aware of all this time, but just needed a gentle reminder to help reach out and grab them.
So, remember to be more patient with yourself, clear about your thoughts and mindful of how you approach life.
FREE Improving Emotional Wellness eBook
Are you seriously overwhelmed at work or at home? Get your FREE 40-Page eBook with emotional health advice from top experts.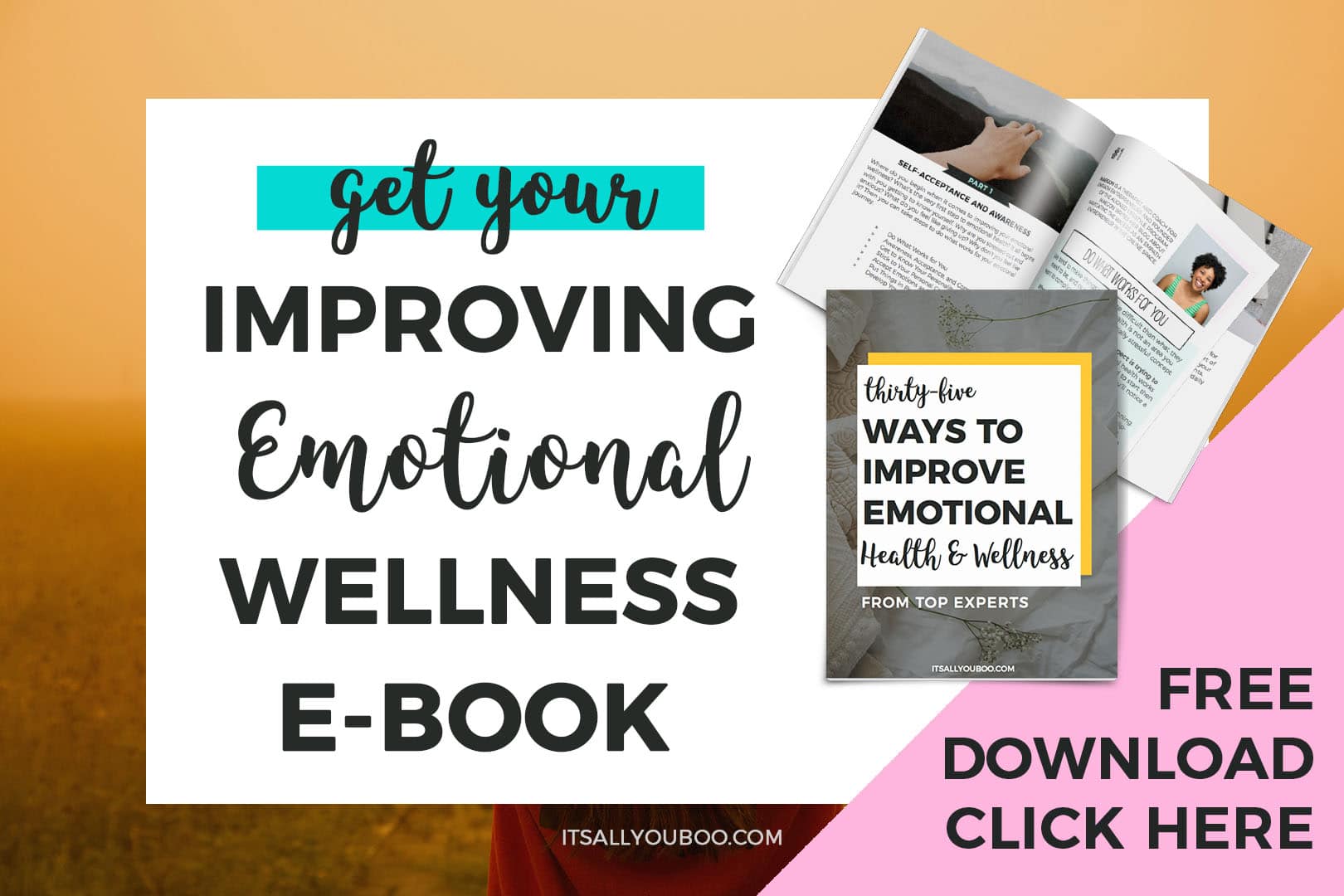 Take it day by day, challenge by challenge.
Do what you can, the best you can, that's how you deal with overwhelm at work and in your life.

How do you deal with overwhelm at work or in your daily life?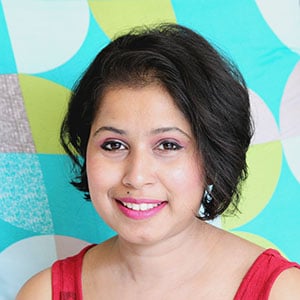 More About Guest Contributor
Hi, I'm Nandita from Nandyz Soulshine. I help and encourage better life believers on their journey of personal growth. Sharing with an open heart whatever I've learned through hard-earned experience and curiosity, I hope to motivate positivity seekers towards the conviction that – We have the power to change our life story if we believe in ourselves and take one small step in the right direction every day.
Last Updated on July 11, 2021