How do you set your priorities in life?
What are the most important priorities in life? How do you manage your time?
Real talks, are you struggling to set priorities in life? How about at work or at school? You're not the only one! Click here to learn how to prioritize and find balance in life. #Priorities #Balance #LifeHacks
When you have big dreams and goals for your life the increased pressure on your time forces you to determine your priorities.
You want to be successful, you want to achieve your goals, but you also want to spend time with your family and have time for self-care, enjoyment and rest.
Without setting your priorities, it's also impossible to have to balance your work life and avoid burnout. So, how can you easily set your priorities? Can you really have it all?
If you've ever heard of Mark Manson, you've probably also heard of his counter-intuitive self-help book, The Subtle Art of Not Giving A F*ck.
Its main premise, which is very applicable in learning how to set your priorities, is this: Life is not so much about avoiding struggles altogether, but instead more about choosing which struggles to deal with that will ultimately lead to your happiness.
Take note: your happiness, not anyone else's perception of it.
Because although there will never be a universal "right" decision, there will always be a decision that is right for you at the time.
Obviously, you know you can't enjoy everything you want to their full extent, and this leads to one of the most important aspects of priority setting and time management: sacrifices.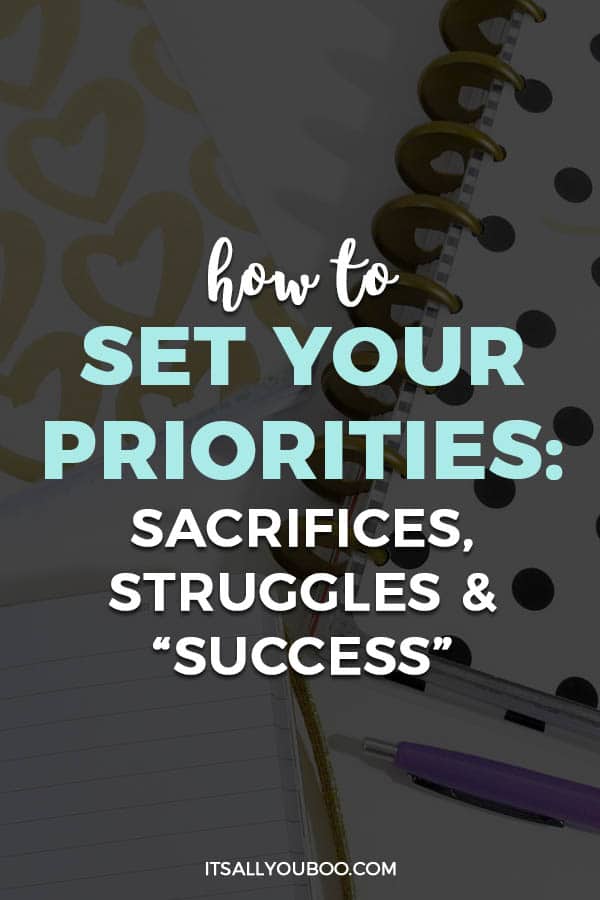 Learning How to Give Things Up
The simplest way to illustrate sacrifices is to talk about one of the things people find the hardest to stick to, diets.

To eat or not to eat a slice of cake, to exercise or take a nap, to drink soda or simply opt for water. These are just some of the decisions you have to make when trying to stick to a diet, and if you've ever been on one before, you'll know it's no easy task.
However, if you know how to set your priorities straight and avoid the temptations that come your way, committing to a healthy lifestyle will, ironically, be a piece of cake.
Basically, what I'm trying to say is that no matter the context, you'll eventually encounter the struggle of choosing between more than one thing.
Set Your Priorities by Making a Choice
For example, perhaps the way you find happiness in a school setting is by getting high grades and spending time with your friends.
If you want to maximize at least one of your factors for happiness, here are your options:
Study hard, attend class, and make time for friends only when plans with them are not in conflict with your academic responsibilities.
Maximize the time you have for your friends, and then try to cram learning everything you missed right before your final exams.
👉🏽 RELATED POST: How to Make the Right Choice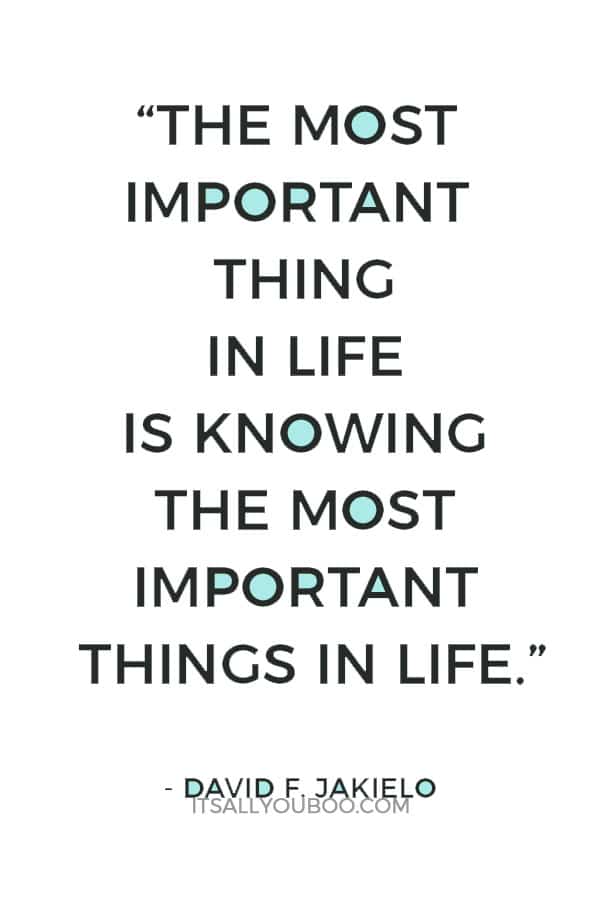 Not getting the point yet? Maybe you'll be able to relate to something more career-oriented.
Let's say you've finally been offered the promotion you deserve, and all you need to do to get the position is to do well during the interview on Thursday. But you know what else is on Thursday? Your sister's graduation. Clearly, you have a decision to make. Because the interview and the graduation are happening at the same time, it would be physically impossible to make it to both.
As hard of a decision as it may seem, it becomes easier when you know how to set your priorities.
You Can't Do It All, At the Same Time
Here are your options:
Give up the interview, attend the graduation, and simply hope that a similar job opportunity comes your way again soon.
Attend the interview, impress the interviewer, and then figure out a way to make it up to your sister somehow.
In all three contexts, there is something you have to give up, and this is why it's so important to know how to set your priorities. As much as you want to be able to balance everything on your plate, you need to learn to accept that some things come at a cost.
Remember: You can do anything, not everything.
👉🏽 RELATED POST: How to Balance Your Dreams and Your Kids
For those of you with a background in Economics, you've probably figured that this is similar to the concept of "no free lunch". In other words, it is absolutely impossible to gain something for nothing. As you become more conscious of the methods you use to set your priorities straight, you'll realize which expenses you are willing to give up, whether these expenses are related to time, money, effort, or even other opportunities.
The Real Problem with Trying to Set Your Priorities
When trying to figure out how to prioritize your life, there is one thing all of us hope to be able to avoid: regret. Our worst fear is to look back and realize we went on the wrong path, to think that we could have been happier or better off if only we chose differently.
The thing is, we all know how to set priorities; that's the easy part. Learning how to set your priorities that you won't regret, however, is a completely different story.
Why? Because it's impossible. To make any decision is to take a risk. It's betting on either black and red in the hopes that the ball lands where you want it to. In casino games, your main asset is luck, but in real life, there is something you can use to tilt the odds a little more in your favor.
Start Setting Your Priorities with Gratitude
This amazing tool, which I also talk a lot about on Ocio Lifestyle, is a 9-letter word that has changed my life: gratitude.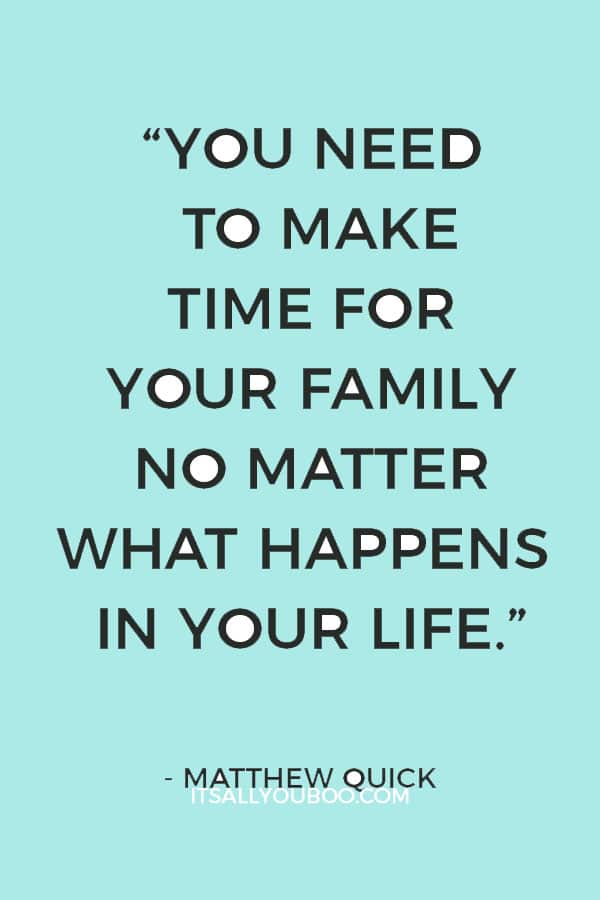 Gratitude gives you a new perspective on life, one that teaches you to stop yearning for what you don't have, and instead be thankful for what you do.
Through gratitude, you can learn how to set your priorities, and despite uncertain outcomes of your decisions, find it in your heart to be thankful for the way that things turned out.
It's Really All Your Fear of Missing Out
For one of my college essays, I talked about my mindset on life that has shaped me into the person I am today. Here's a short part of it that I feel talks a lot about both gratitude and regrets:
"Over the years, my easy-going attitude is something that I have come to be known for. It is one of the things the people closest to me have learned to accept because it defies logic to be able to manage to do everything I need to despite putting my happiness first. If a stranger saw my grades and achievements, they would think I do nothing but focus on my future.
👉🏽 RELATED POST:  10 Ways to Do What You Love Today
However, I grew up choosing to console a friend over studying for a test or attending a birthday over completing a project due the next day. Others may see this as neglecting my responsibilities, but the opposite is true. I have been able to get by because I remind myself that there will always be more tests and countless opportunities to pull up my grades, but there will not be makeup birthdays, nor a second chance at meeting lifetime friends.
Set Your Priorities So You Don't Miss Out
There are times I find myself dwelling on how much harder I should have worked. It is not that I am pressured by what others think I should be, but it sometimes feels like a burden for me to know I am always expected to exceed expectations. I would regret not getting one grade higher, one more award, or one more achievement I could be proud of.
I now realize that achieving a grade higher could have meant one less meaningful conversation, one less memory I could look back on, or maybe even a missed introduction to someone I now cannot imagine my life without. If I had to do everything again, I would not have done anything differently; missing opportunities to gain a few more achievements could never compare to missing out on life."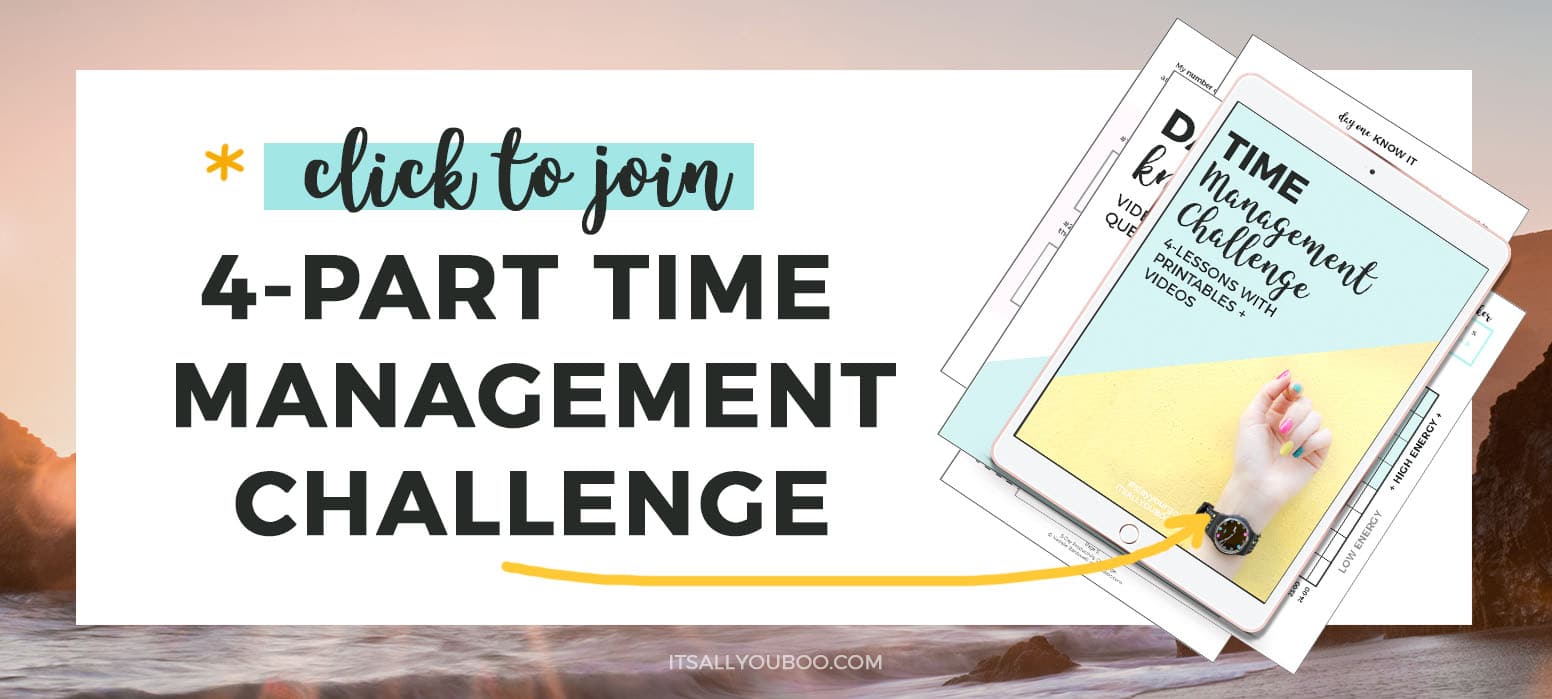 How to Really Set Your Priorities
If someone said that success is synonymous with money, most people would agree. After all, when society talks about so-called successful people, they mention people such as Bill Gates and Warren Buffett, who have both made billions of dollars off their brilliant ideas.
While I do look up to these business tycoons for the empires they have built, I think success should not be a person's ultimate goal in life. Personally, I would argue that more than aspiring to be successful, people should strive to be happy.
Choosing to do what makes you happy over what would make you rich does not mean you do not know how to set priorities; it simply means that you know how to find joy in more than just the material things this world has to offer.


Rank The Areas in Your Life By Priority
There are obviously more than just 10 aspects in your life that you make time for, but for simplicity's sake, and for my point to make more sense, try to rank the following according to their importance in your life:
Travel
Family
Friends
Education
Career
Finances
Spirituality
Sports
Sleep
Health
If you're not sure what your priorities are, click here to take the goals quiz and find out. Your personalized results will tell you which area of your life to focus on and give you unique goal examples.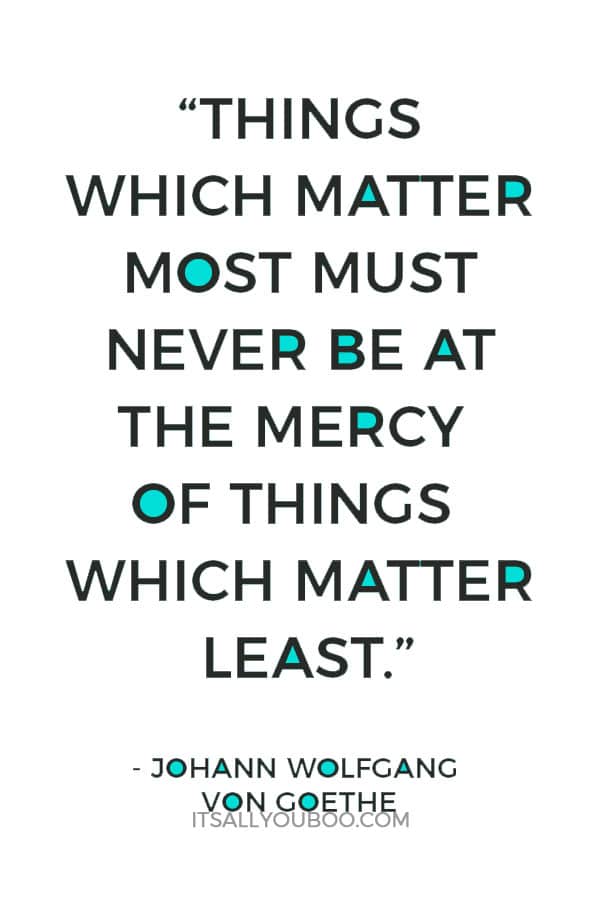 Again, the definition of happiness is relative and changes from person to person; rare is it that you'll find two people with the exact same mindset about how to set your priorities. Mathematically speaking, for this example alone there are exactly 3,628,800 different arrangements. However, that doesn't mean there are ways or arrangements that are superior to others; whichever way suits the way you look at life can already be considered the best one for you.
You Need to Set Your Priorities for YOU
I think a common misconception is that it is okay not to put your loved ones at the top of your priorities, because they will always be there for you anyway. While it is true that those who truly love you will always be able to accept your academic and career-related responsibilities, the quality time you spend with them can give you just as much happiness as any award, job offer, or promotion you could receive.
👉🏽 RELATED POST: How to Not Let Your Goals Ruin Your Relationship
Sure, opportunities to advance your career or make a name for yourself don't come often, but neither do weddings, birthdays, and some of the most important milestones in your life worth celebrating with your loved ones.
And as much as I wish you could, I know you can't just change the mindset you've had for so long about how to set your priorities in just the time you took to read this article.
But here's hoping it at least made an impact on the way you think when it comes to making time for the things that matter most.
So here's to the struggles worth facing and the sacrifices worth making, to ultimately get the happiness that you deserve.
Take the FREE Time Management Challenge
Ready to start setting your priorities for your days and weeks? Sign up for the FREE 4-Part Time Management Challenge, with daily video lessons and printable workbook.
As you start to prioritize your life, let's review all you've learned. You now know that you:
Have to learn how to give things up
Set your priorities by making a choice
You can't do it all, at the same times
Can set priorities with gratitude
Need to deal with your fear of missing out
Can rank the areas of your life
Don't forget, you need to just set your priorities for YOU, not someone else!

How do you set priorities and balance it all?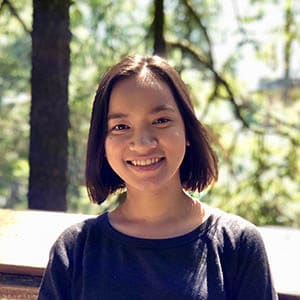 More About Guest Contributor
There is one thing Gabby Cruz cannot live without, and it's not her phone; it's gratitude. Although she may be taking up business as a major in college, she remains passionate about helping others develop a gratitude mindset that makes thinking positively second nature.
Last Updated on July 11, 2021
✕
Take the FREE Time Management Challenge
+ get weekly tips to help you slay your goals.