How do you engage with your kids at home?
How do you engage preschoolers in conversation?

You type away furiously, trying to make your deadline. The kids' pool in the doorway of your office demanding your time, attention, and a fifth glass of water that you know they are perfectly able to fetch for themselves.
Stressed to the max, you take it out on the kids, and everyone's unhappy.
Working from home with kids is NOT easy. But it isn't just stressful for you – it's hard for the little ones too.
Luckily, there is a solution! With a shift in mindset, some stellar organizing, and a dash more appreciation toward your children, you can work from home without the crazy stress.
Read on to discover how you can work from home and engage with your kids in a way that decreases stress for you, and makes them feel like confident super-star helpers and self-soothers.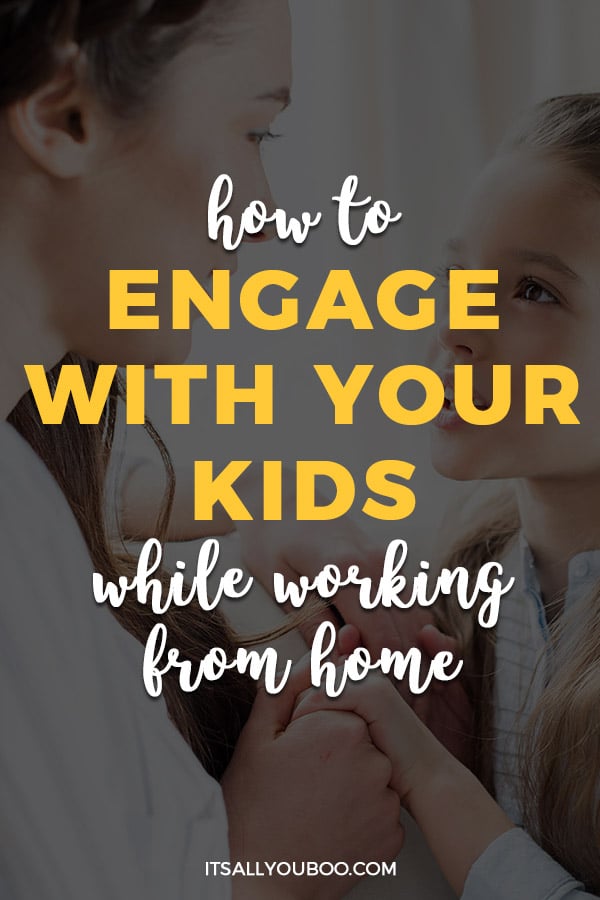 How to Engage with Your Kids While Working from Home
Remember, the challenging change that comes with working at home with kids is that it isn't just stressful for you – it's hard for the little ones too.
Your children may not always communicate their discomfort to you directly, so as parents, it's our job to be observant of what they may be going through. And then help them to communicate those frustrations healthily.
But it's not always immediately apparent what our little ones need from us.
No matter your child's age, there are a few essential things to remember about engaging with your child:
The level of required engagement may change from day to day – be flexible
When it is family time or one-on-one time with your child, give them your full attention so your child has something to look forward to when work ends.
Keep an empathetic mindset, knowing your child is probably just as frustrated as you
The following are some engagement tips for the time you are working at home with a baby, toddler, and older children.
👉🏽 RELATED POST: Tips for Working at Home With Kids

#1.
Engaging with Baby
If you have a baby at home and you need to work (without help), here are a few ways you can keep baby engaged while you do:
Have your baby sit in a swing or bouncer
Play music at a low volume
Keep baby within eyeshot – baby loves to study mom's face
Make sure you have a stock of teething toys, rattles, and snacks for baby
Anything you can do to make your baby see that you are there with them, ready to take care of its needs, will help keep the fusses down and your productivity up.
And of course, always utilize nap times.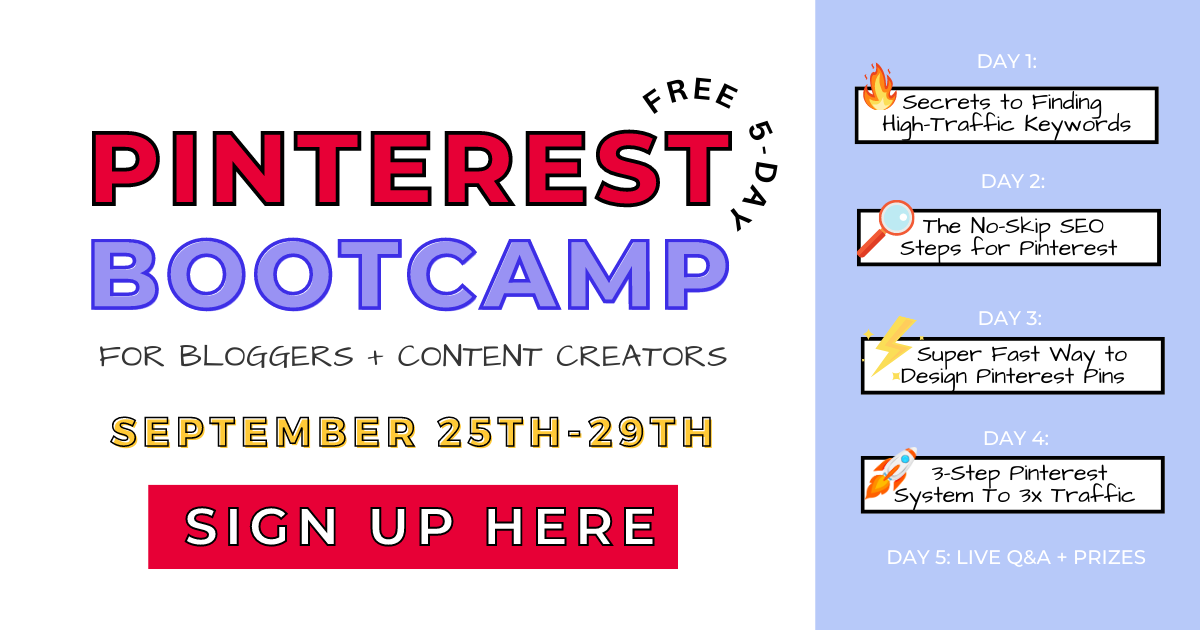 #2.
Engaging with Toddlers
One minute your toddler may seem blissfully content, and the next they are running around screaming for their life. They are tricky little things.
Toddlers can be the most challenging of age groups because they can be unpredictable. But also because they are old enough to play independently, but can also get into a whole lot of trouble (and possible injury) due to their predisposed disposition for curiosity and lack of boundaries.
To make it a little easier on you (and in turn, easier on them), here are a few engagement tips for working at home with toddlers.
👉🏽 RELATED POST: Time Saving Tips For Working Moms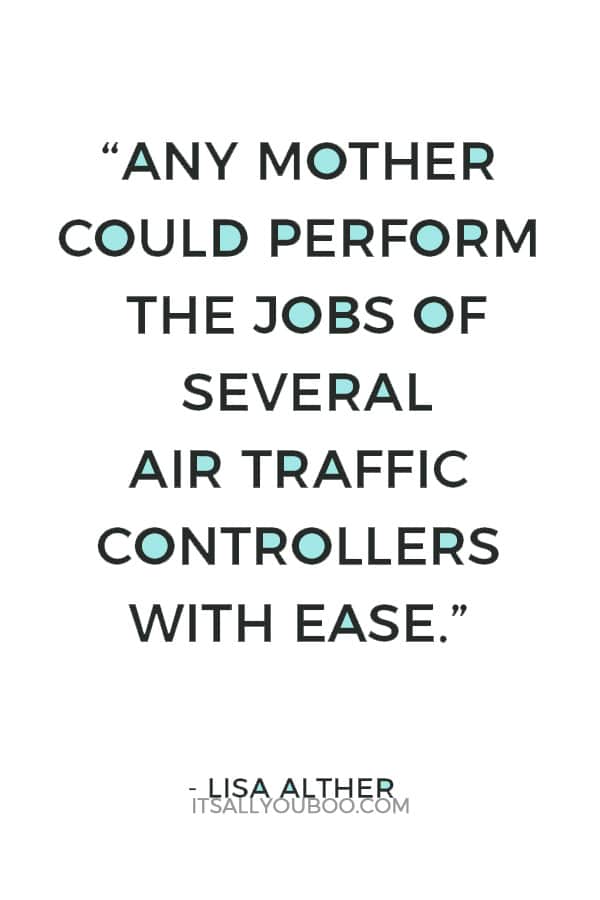 A. Communicate expectations
Without using a lecturing tone or formality, tell your child what you need from them in simplistic terms.
Mommy needs to work to take care of us.
Then, ask them what they need.
What do you need before mom starts work?
If your child doesn't know how to communicate what they need, give them two options only, so they don't get overwhelmed.
Here is a snack and some water. Do you want to play with the blocks or the coloring book? Let's color one page together before mom starts work.
Get them what they need (whether that be emotional or physical needs), and then thank them for understanding that you need to work.
Thank you so much for being such a big girl while mommy works.
Then, tell your toddler what will happen next and give them something to look forward to at the end of the day. Make sure you express your excitement for getting to spend time with them later.
Later, after work, we can watch Frozen together with some pizza! Do you want to do that with me?
Do not go back on your word. Once in a while, stuff comes up and plans change. But let that be the exception and not the rule. Teach your toddler that you mean what you say. This way, your toddler can trust that she actually has something to look forward to (instead of feeling a sense of dreaded disappointment).
👉🏽 RELATED POST: Ways to be an Organized Working Mom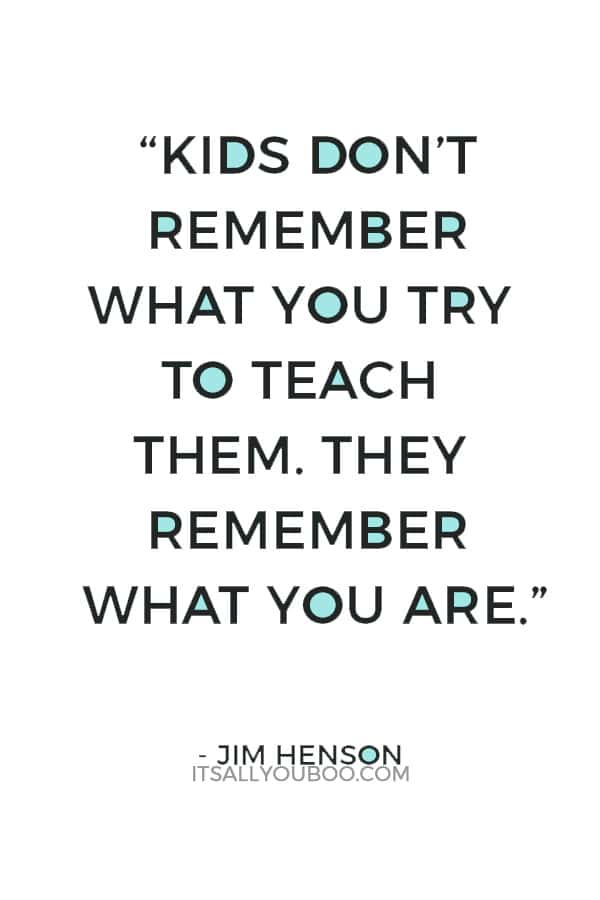 B. Practice interruptions
Children want to make their parents happy, but their confusion or frustrations can lead them to act out because they don't know what to do or what to say to get what they need.
It's so important to actively practice with your child actions they can take when they need you while you are working. It will give your child a feeling of power.
The following three steps will help you create a communication plan.
First, come up with a list of creative and age-appropriate ways you and your child can communicate while you are working.
For example, if it's appropriate for your child, create a mailbox together and put it outside of mom's office. The child can then feel free to put letters or notes or gifts in the mailbox. Decide together how often you will check the box (e.g., once an hour). And then you can respond to the mail. It will make your child feel connected to you throughout the day, it's fun, and it gets your child into a creative mindset.
Second, talk and decide with your toddler what are considered emergencies (i.e., what can they interpret mom for). Write out a list (picture and text) so they won't forget and place it on your [invisible] office door. They can reconsider whether to interrupt you or not while working.
Third, practice with your child how to interrupt you if it's necessary to do so. Come up with a list of possible scenarios such as:

When your child gets hurt
When they are frustrated to tears
What to do if mommy's on the phone
Roleplay these situations out with your child. It's fun, your child will feel more in control when they need you, and it decreases the likelihood of inconvenient interruptions to your workday.
Note: a young child will need an adult's eye on them. Your "closed" office door can be considered invisible. Hey, there might be a game in that…
👉🏽 RELATED POST: How To Leave Work On Time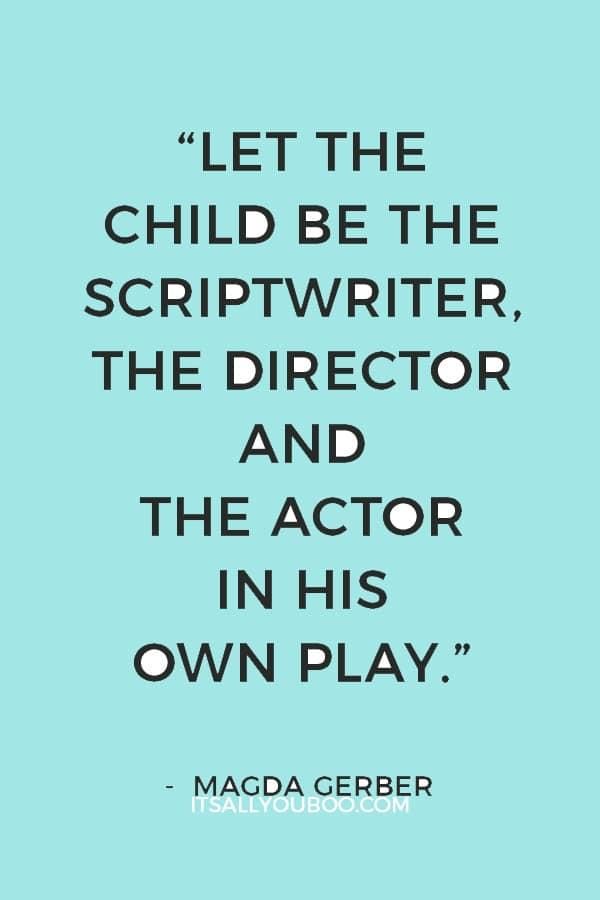 C. Create boundaries
A boundary is something that marks a limit. Personal boundaries differ from person to person, depending on what they need and want.
We all have boundaries in one way or another. There are boundaries with partners, pets, children, coworkers, bosses, and even the annoying people at the grocery store.
Having boundaries with your children at home is equally important. If your child is fed, watered, has had plenty of affection and cuddles and playtime with mom (and has access to plenty of age-appropriate activities to keep them busy), there is nothing wrong with setting a boundary that says, "It's my time to work now."
How are you supposed to do that with a tantrum-throwing toddler?
Natural, empathetic consequences.
For instance, say you've spent all morning with your kindergartner doing schoolwork, playing games, eating together, etc. You've met their physical and emotional needs and communicated your expectations before moving into your workspace.
But they still interrupt you countless times! It's not like you can always ignore your small child, is it? And you shouldn't. You deal with the situations that arise.
Natural, empathetic consequences as a result of not respecting your boundaries (interrupting mom when she is working) in this scenario could look like:
Mommy, your work is done and we can play now!
Sorry baby, mommy didn't get enough work done earlier today when I was distracted. I'll need to spend tonight working instead of playing. But we can play tomorrow for sure if I get my work done. I can't wait!
There is no need to lecture. Believe it or not, your child is capable of understanding cause and effect on this level. If they keep bugging you, you can't get your work done. And if you can't get your job done, that means no playtime.
This is not withholding affection, attention, care, or anything else a child needs. It's lovingly telling them that you wish you could play, but you need to finish your work first because you didn't get it done before.
Establishing boundaries at home with your child will not only help in your current situation but will teach your child to respect others' time and space. A wonderful trait to have as an adult!
👉🏽 RELATED POST: How to Build Strong Relationships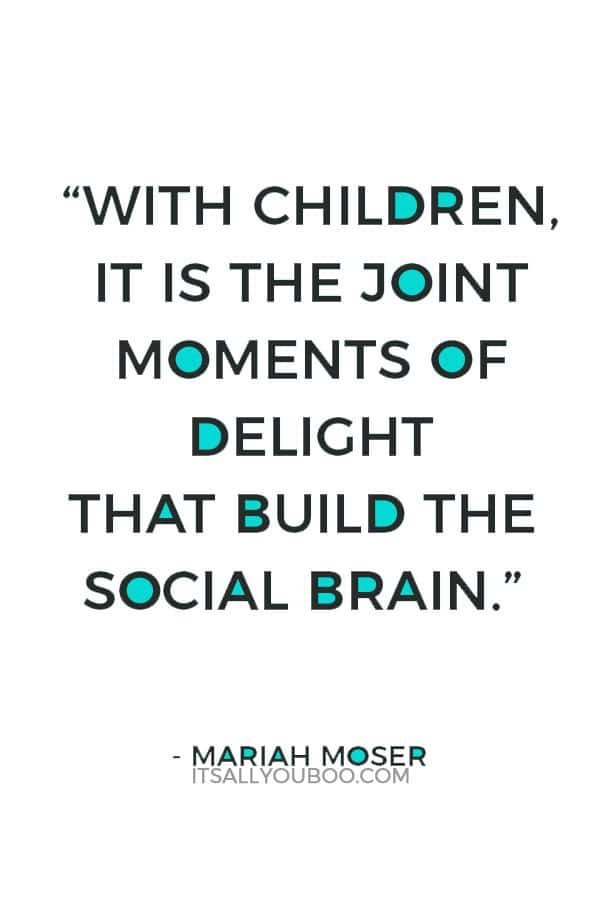 D. Reward good behavior
Reward good behavior based on age. It doesn't have to cost money. However, the best reward for your child is getting to spend more time with you doing something fun.
Giving children your undivided attention shows them that your work is important to provide for the family, but that they are worth focused time too.
Because your child is still small, learning all these new processes (communicating with mom during work, keeping themselves busy, etc.) may become overwhelming to them.
Try incorporating one new process every day or every week, depending on your child's needs, abilities, and age – and fill them up with satisfying rewards.
👉🏽  RELATED POST: How to be an Organized Working Mom
Tip #3:
Engaging with Older Kids
Just as you would with your younger children, you'll need to communicate your expectations, listen to what they need, reward good behavior, and set boundaries with your older children. Maybe you'll even need to practice specific scenarios (if they are unclear about any of it) so there is no miscommunication about what to do in any given situation.
Have your older child help take care of your younger children. Consider incentivizing the situation, so everyone wins. When they help keep the little ones busy while you work, you could offer them:
Additional screen time
Money or treats
Special one-on-one dates with mom or dad
A break from other chores assigned to them
An outing of their choosing
Utilizing your older kids is essential. It helps you, they learn responsibility, and the family can run smoother because of it.
Be aware of your demeanor and communication with your older kids. Let them know how appreciated they are. They want to be heard, seen, and appreciated just like you do.
👉🏽 RELATED POST: How to Stay Sane While Social Distancing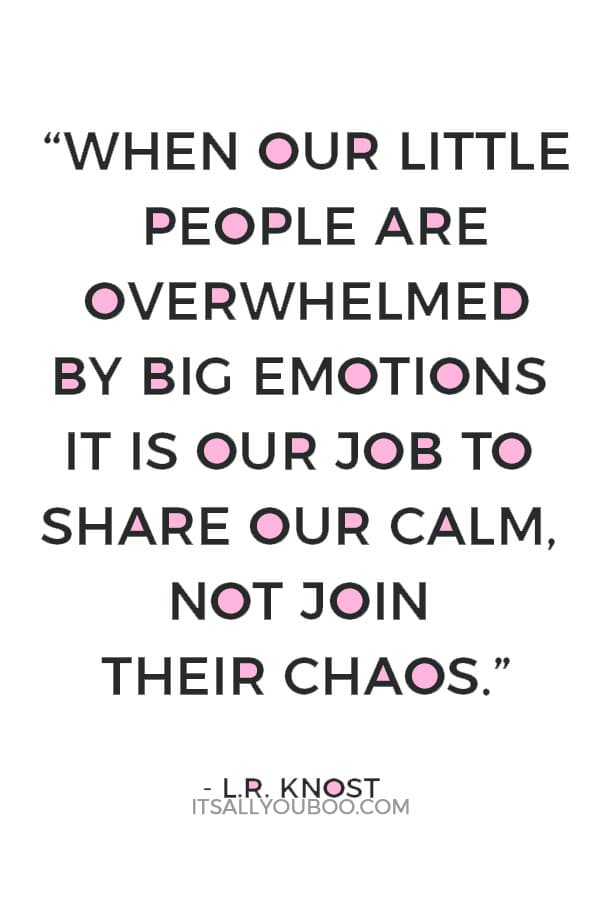 You Can Work at Home With Children
No matter the ages of your children, you can engage with your kids in a way that lets them know that you have important work to do but that they are also monumentally important.
Engaging with your kids while working from home isn't easy at first. But if you stay present and aware of your children's emotional needs (to be seen and heard) with healthy boundaries, you'll form a habitual response to specific situations that will make it easier.
Think of working from home with kids as an essential lesson for the whole family. You can all learn the importance of working together so that you can work from home while your kids know they are an essential part of the family functioning properly.
Struggling to work at home with your kids? Click here for exactly how to engage with your kids by @renzeerose, including tips for engaging toddlers. #WorkAtHome #WorkingAtHome #StayAtHome #WorkLifeBalance

How do you engage with your kids at home while working?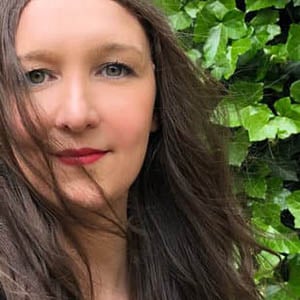 More About Guest Contributor
Renzee Lee is a millennial momma of two precocious pre-teens from Oregon. Renzee of www.countyourwords.com is obsessed with helping single mothers achieve their non-mom goals without feeling crappy or guilty. Her work has been featured at Goals.com, LisaDesignsLife.com, PaulSating.com, GetRichInHealth.com, ItsAllYouBoo.com, and The Stories We Tell podcast. When Renzee isn't reading or writing, she can be found at the local cinemas in a luxury lounger holding a vat of red wine.
Last Updated on July 11, 2021