Want to improve your working from home productivity?
Wondering how to get better at working from home?

Working from home productivity is something that we are all struggling to find in the best of days. What more during the times when we're not feeling our best?
With more of us than ever are social distancing at home, and having to balance work and home life in the same place.
There are many distractions around the house and other household tasks that might call out your name. However, there are some things that you can do that will help improve your productivity overall.
Whether you're a parent learning how to work from home with kids or a yuppie managing this new digital frontier in your career, working from home is a struggle in many ways. That said, here are six work from home productivity tips for working from home effectively.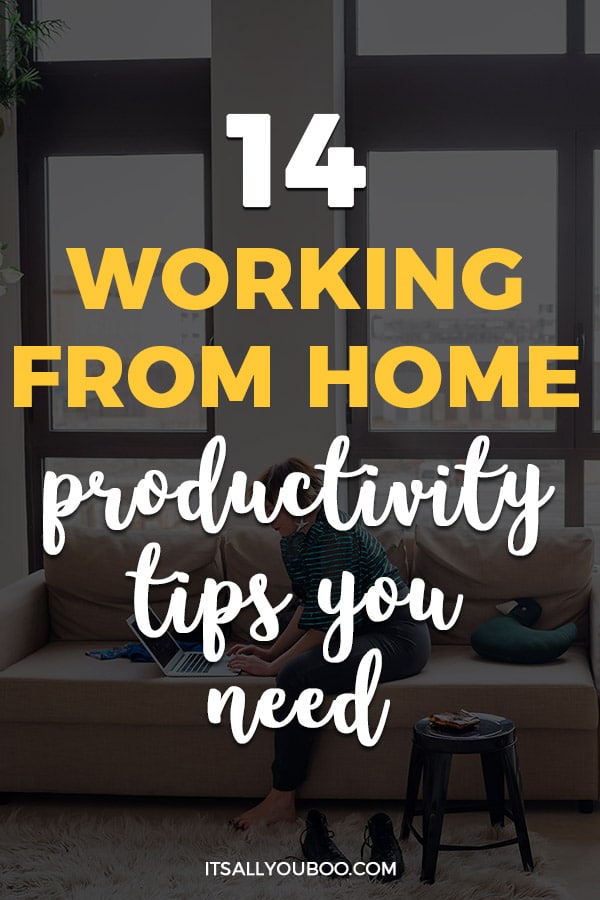 How to Work Productively at Home
They say that the home is where the heart is. But today, it's also where your work is.
Since we're all so used to the fact that our home is where we relax and unwind, it's a lot more challenging to remain productive than if you were working in the office. Therefore, you will need to make some changes in yourself and your home first.
If you want to work productively while at home, then there are several things you need to do:
#1.
Have a Dedicated Workspace
Working from home gives people a lot more flexibility than when they're working in the office. However, there are still things from your previous working conditions that you should still apply right now.
For example, working from home productivity will be even harder to come by if you don't have a dedicated workspace.
👉🏽  RELATED POST: How to Hygge Your Home Office

Having a workspace allows you to shift your mindset to work mode. It also enables members of your home to see that they shouldn't disturb you when you're there.
#2.
Stick to Regular Working Hours
Sometimes when working from home, it can be challenging to be productive. You need to go back to the system that works for you. So, despite the flexibility of setting your working hours is appealing, you need to make sure that there's still a system in place.
Before you go crazy and start working during the wee hours of the night, it's better to stick to your regular working hours. After all, your coworkers, bosses, clients, and others are likely sticking to regular working hours.
It will be a lot easier to communicate with them during regular work hours. Plus, your internal body clock will have an easier time adjusting this way.
👉🏽  RELATED POST: Avoiding Burnout At Work

#3.
Stay Connected to CoWorkers
In the office, your coworkers are probably the most significant source of distraction for you. Although this is the case, your coworkers also provide support in many ways.
Having coworkers allows you to have someone you can collaborate with and bounce ideas off. Aside from that, it enables you to stay accountable for your work.
Therefore, you might want to stay connected with at least one coworker so that you can hold yourself accountable. Plus, you can also have someone to motivate you and give you feedback in real-time.
👉🏽  RELATED POST: Why Coworking Spaces Help Make You More Productive
#4.
Limit Distractions
Working from home productivity already has its own sets of challenges, so you should make sure that you limit your distractions. Otherwise, you won't be productive.
Another way to limit distractions would be to put your dedicated workspace somewhere without access to the TV or gaming consoles. You can also lock your doors during work hours so that other members of the house won't come in and out as they please while you work.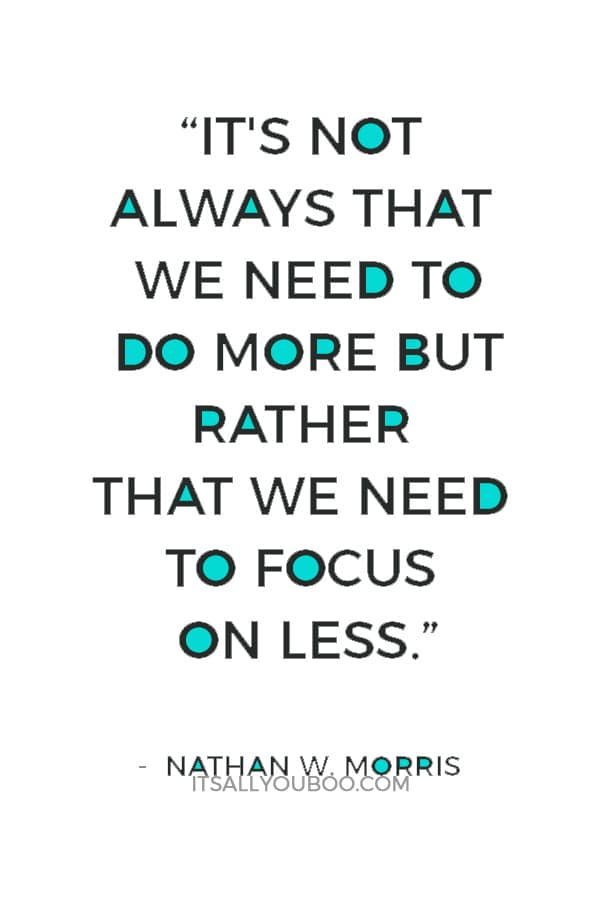 #5.
Take Regular Breaks
Although working from home productivity is crucial, know that you can't be productive and produce high-quality work if you don't take a break every once in a while.
Taking a break gives your body and mind a time to rest. Don't forget to take your lunch break and eat. If you're going on a lunch break, don't eat your meal at your workspace.
Aside from your lunch break, you also need to take short breaks away from your workspace. Use this as a chance to move around and stretch, as well as rest your eyes for a bit.
Getting that little bit of rest will ensure that you are in top shape when you return to work.
#6.
Stay Organised
According to Maid Sailors Cleaning Services NYC, if you want to know how to work productively, you need to be able to organize your dedicated home office first.
If you don't prepare your workspace and your equipment, you would have to get up and leave your workspace several times to get the items you need. Plus, the clutter around your desk will distract you from the tasks at hand.
Even work-related items should not be on your workspace if they're unrelated to the functions you need to accomplish at the moment.
👉🏽  RELATED POST: Organized Working Mom Tips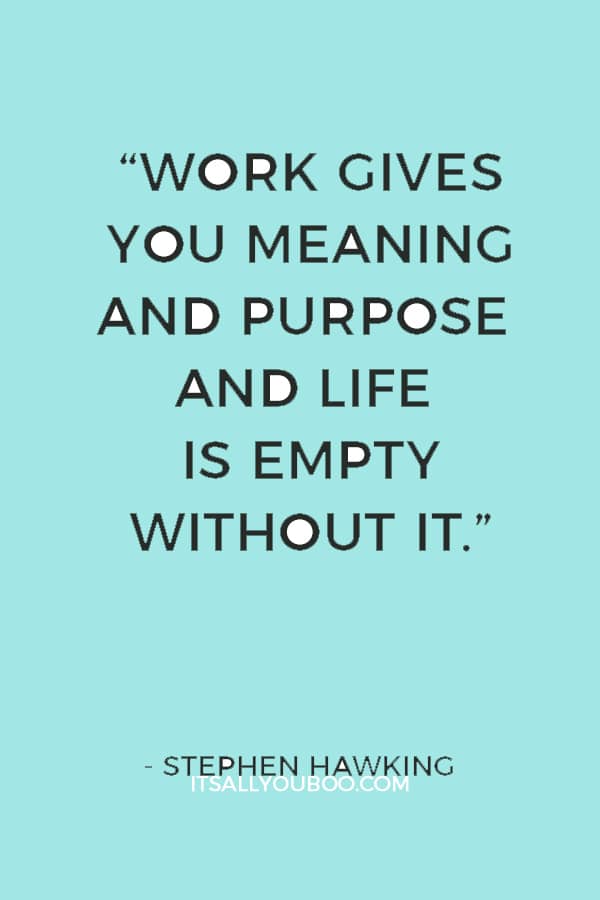 Working From Home Productivity Don'ts to Know
Aside from knowing what tasks you need to do to be productive, you also need to know what you shouldn't do.
Knowing which actions you need to avoid will make you more mindful of your actions. And being self-aware is an integral part of being disciplined. So ensure that you keep the following things in mind and avoid these productivity no-nos:
#7:
Don't Procrastinate
It can be challenging to work from home. That's because you'd rather lie in bed and postpone your work for later.
However, we advise you against it.
If you want to be productive, you should start work as early as you can. There's no going up, over, or around the work that needs doing, so you should buckle down and start. Don't leave it for the next day, or you're going to pile up the work looming over you.
#8.
Don't Work From the Couch
Neither the couch nor the bed is the best place to work, believe us.
Working from the couch or on the bed can do two things: It can either make you unable to relax in places of leisure, or it will deter you from working and being productive.
These effects are the reason why you must ensure that you have a dedicated workspace at home.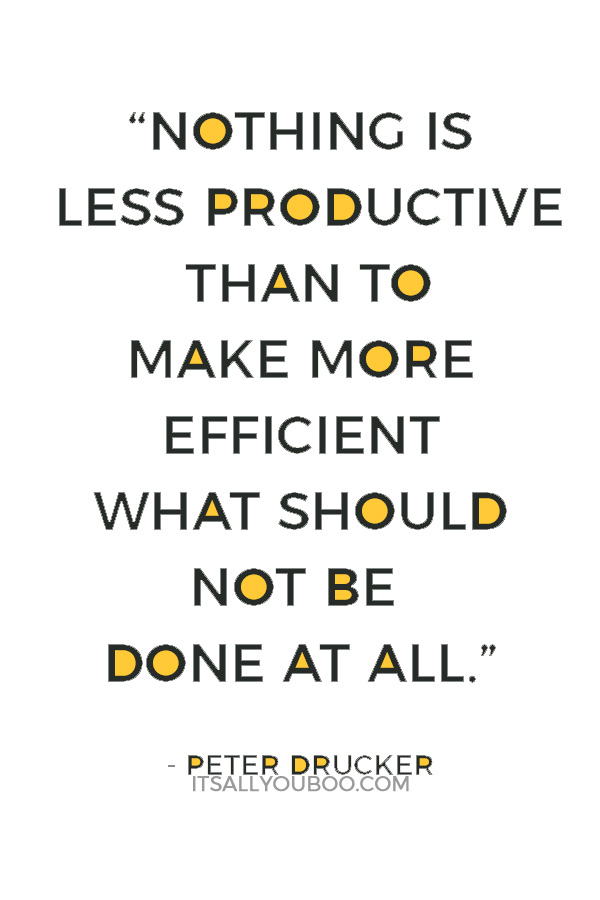 #9.
Don't Let Social Media Sidetrack You
If there's anything that everyone agrees with when it comes to the best tips for productivity, you should avoid social media during your dedicated work hours. Better yet, you should turn off notifications when you can.
Your social life will be able to survive a few hours without you constantly checking in your accounts.
Unless you're dealing with social media in your work, there's no reason why you should access any social media sites while you work.
#10.
Don't Restrain Yourself within 10 to 6
A lot of working from home productivity tips aim to emulate office-like conditions. However, you need to first listen to yourself to find out whether this is viable for your current situation.
Some people don't thrive with the regular 10 to 6 office hours while working from home.
👉🏽  RELATED POST: How to Leave Work on Time
If you find yourself being one of the people who don't do well with the daily 10 to 6, don't restrain yourself. Listen to your internal clock. As long as you can fulfill your work on time and with high-quality, you should be fine.
Working From Home Tips for Success
Not everyone can thrive in a work-from-home environment. Since there are different sets of challenges and hurdles, it can be challenging to flourish when working from home. However, these work from home productivity tips will set you up for success:
#11.
Shift Your Mindset
Self-discipline is a crucial skill that you will need to exercise more as you continue to work from home.
Since nobody is there to police you directly, you need to have the guts to fight against your urges to procrastinate. Shifting your mindset is difficult, but it will help you reach and do more than if you maintained a lazy mindset.
👉🏽  RELATED POST:  How to Manage Your Time as a Work-at-Home Mom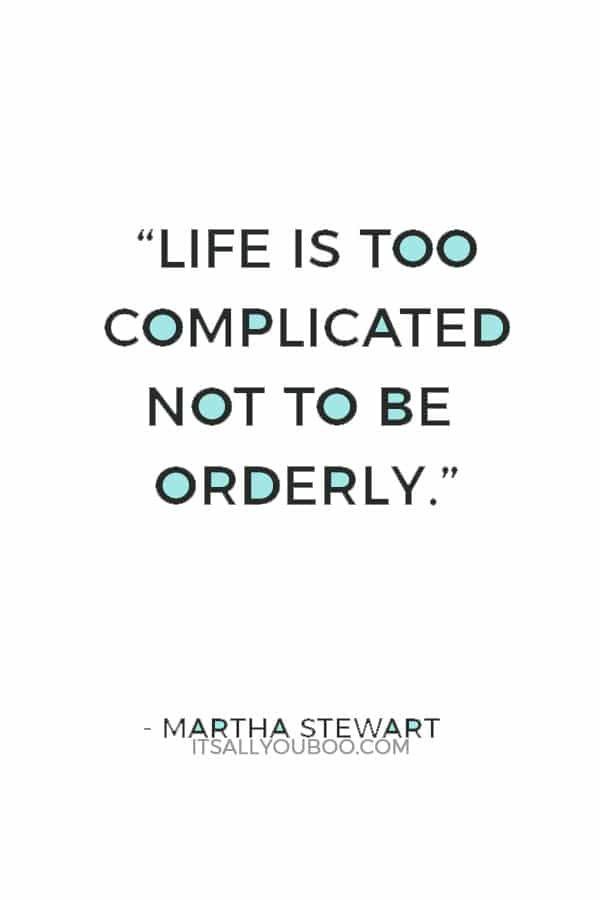 #12.
Establish a Schedule
You shouldn't spend your days tackling your tasks one at a time when you're working. It can be so easy to lose track of the essential tasks for the day.
Therefore, you should create a schedule that will help you figure out the urgent tasks and finish them before the day is over.
#13.
Have the Right Equipment
In order to achieve work from productivity, you'll need to have the right equipment.
If you're doing a lot of online meetings, noise-canceling headphones are a must-have work-from-home accessory. That's because such headphones can block out any external noise from distracting you.
There's no shame in getting some accessories best suited for working from home. These accessories aren't a splurge if you need them, after all.
#14.
Embrace Technology
There are a lot of productivity apps that can help you focus on and accomplish your tasks.
If you want to reduce distractions, look for browser apps that block specific sites during a set period. If you want a to-do list, you can also find an app for that online.
Embracing the technology available to you will help you work from home efficiently.
👉🏽  RELATED POST:  How to Prioritize Your Time at Work and Home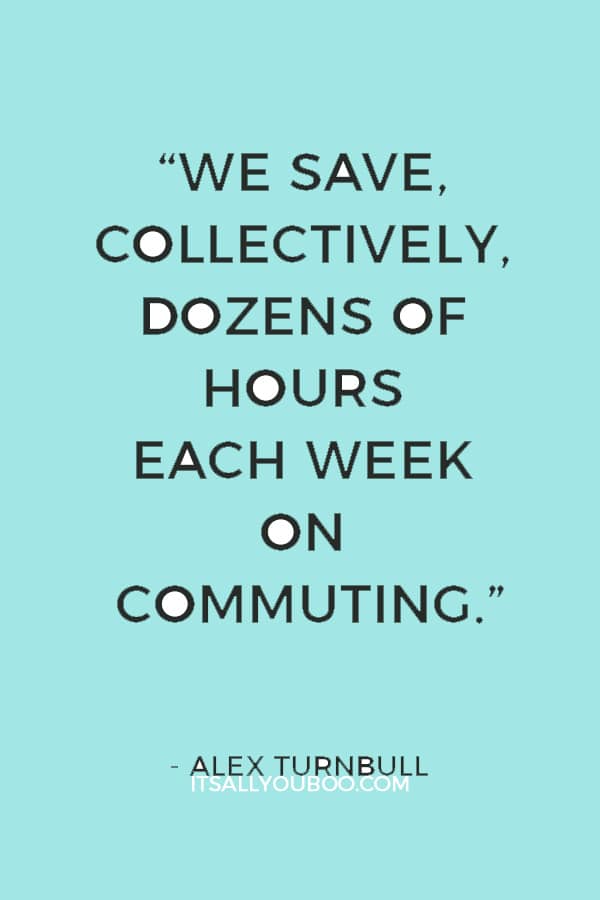 What Work Can I Do From Home?
Some people have lost their jobs during the pandemic, so plenty of people are looking for more work they can do in the comfort of their own home.
Luckily, there are plenty of works available that you can do from home. Find loads of work from home jobs at Flex Jobs. Whether you want to do it part-time or full-time, there are many jobs available to you if you want them:
Virtual Assistant
A virtual assistant helps businesses accomplish administrative tasks, as well as organize specific work processes.
As a virtual assistant, you don't have to confine yourself to one organization or person. You can have multiple clients in many industries if you want.
If you are into keeping things up and running and organized, consider becoming a virtual assistant.
👉🏽  RELATED POST:  Time Saving Tips For Working Moms
Content Writing
Writing is one of the most available jobs that you can do while working from home.
Of course, this means that there is a lot of competition too. However, there are also a lot of opportunities in this field if you know where to look.
There are plenty of sites that hire freelance writers, and you can advertise your services on these platforms.
Transcription and Translation
If you're proud of your listening and linguistic skills, consider taking a career as an online transcriber or translator.
Plenty of businesses find the need for transcriptionists and translators. If you're multilingual, then you have plenty of opportunities to translate different media for different companies.
👉🏽  RELATED POST:  Legit Ways to Make Money At Home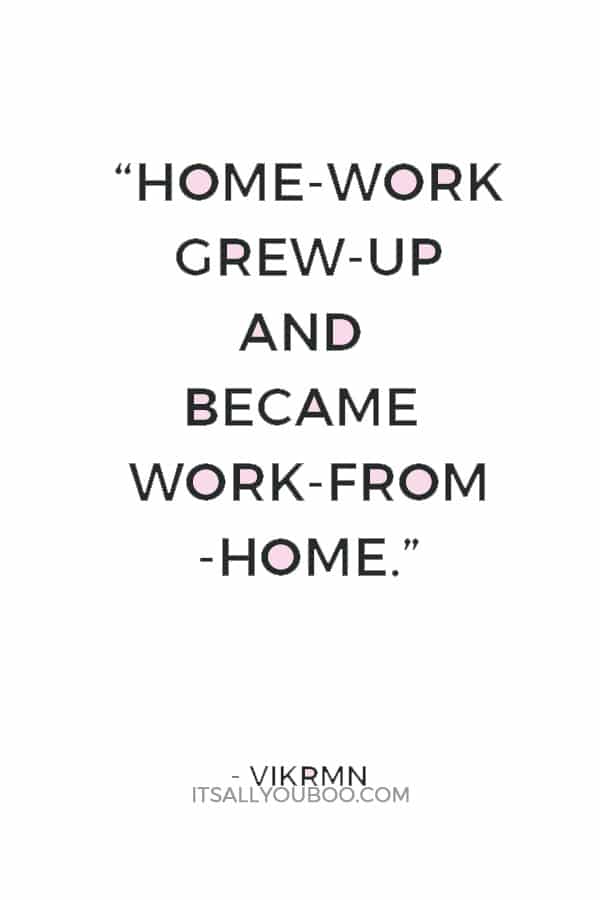 Data Entry
Another simple job that you can do from home would be data entry.
Again, plenty of companies require people who can endo data efficiently. Although the compensation isn't as high, it can still give you enough to get by as a part-time or a side gig.
Tutoring
Professionals aren't the only ones stuck at home and having to deal with a new normal. Parents and kids are too. Therefore, if you have the right qualifications, you can even tutor kids online.
A popular niche would be teaching ESL or English as a Second Language. If you can speak English well and are good with kids, consider tutoring.
You Can Be Productive Working from Home
There's no denying that working from home productivity can be challenging to achieve. Therefore, you need to be more proactive in addressing your needs in order to work efficiently within the comfort of your home.
The productivity tips we have listed above are essential steps that can help you accomplish your tasks with fewer distractions possible.
Take the FREE Productivity Challenge
Ready to implement these working from home productivity tips? Sign up for the FREE 3-Day Productivity Challenge, with daily video lessons and a printable workbook.
If you want to improve your productivity, use these tips, and apply them.
You'll have smooth sailing and consistent day in and day out while working from home.
Tired of not being productive while working at home? Click here for the best working from home productivity tips, including what you need to stop doing. #WorkAtHome #WorkingAtHome #Productivity #ProductivityTips

How will you improve your working from home productivity?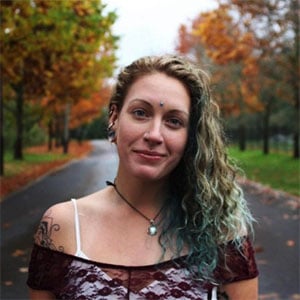 More About Guest Contributor
Geraldine Mills works as an Outreach Community Specialist. She was once a resident of South Africa, then flew to Australia for a change of scenery. When she's not working, she's at home sipping the best local wine while reading travel itineraries for more adventures.
Last Updated on December 9, 2021
✕
Join the FREE Productivity Challenge
+ get weekly tips to help you slay your goals.