Want to know how to start healthy eating habits? Wish you could quit eating junk and have a healthy diet instead?
We all love to indulge in life's endless pleasures of junk food. Whether you have a craving for chips, chocolate, or extra cheesy nachos, it's all good in the moment but bad for our bodies and well-being in the long run.
Research has shown that processed foods and refined sugars can be highly addictive. Our bodies demand these choices, and soon enough, we are giving in to all our cravings.
While life is all about balance, many Americans face health complications associated with poor eating habits. But who can we blame for that? Junk foods fill our grocery store shelves, line our streets with fast-food establishments, and have become the norm. Not to mention all those empty calories and fats that we do not need.
From congestive heart failure to morbid obesity, the damage our food choices have on our health is astonishing. This affects not only our insides, waistbands, and health but also our pockets. High-risk life insurance and doctor's bills don't come cheap, which should kick you into high gear to start saying no to your junk food cravings.
Let's dive into what makes junk food so irresistible, how to detox your body from these terrible decisions, how to train yourself to eat healthily, and what benefits this will have not only on your body but your lifestyle.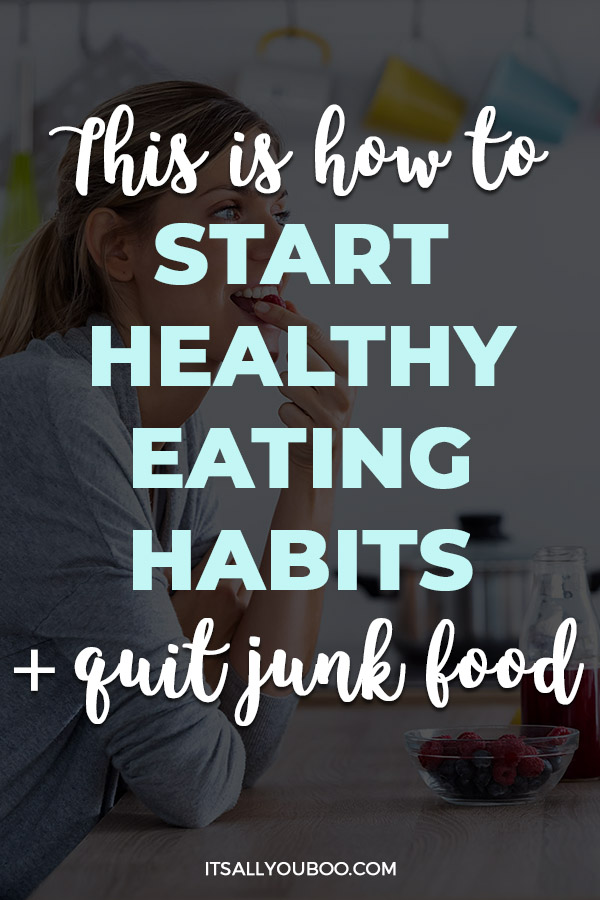 And it's NOT about trying to lose weight, low carb diets, or intermittent fasting, it's about making small changes that help you start eating healthy. If you're in and ready to start eating healthy food, keep reading.
Why Can't I Stop Eating Junk?
What makes all this greasy, processed, and crave-worthy food so hard to pass up? One contributing factor is said to be dopamine. This neurotransmitter is responsible for the feeling of pleasure in the human body. So when you take a bite of the cookie or cake you've been eyeing, brain neurons release dopamine, giving your body the feeling of pleasure and comfort.
This feel-good emotion is enough to have a person keep coming back for more. The human body will continually seek out this feeling, sometimes completely forgetting about the consequences of the action.
So when some researchers say junk food is addictive, in a roundabout way, it is.
Junk Food Is Addictive, Period
The intense, salty, or sweet tastes we experience when we indulge are highly satisfying to our palettes. Many have likely heard that everything is okay in moderation. However, with junk foods, staying within moderation is very hard.
Our bodies not only crave the tastes of these foods but the textures as well. The crunch of a chip or smooth creaminess of ice cream makes it challenging to stop. Before you know it, you've consumed the entire bag of chips or tub of ice cream.
👉🏽  RELATED POST: 21 Healthy Habits For Students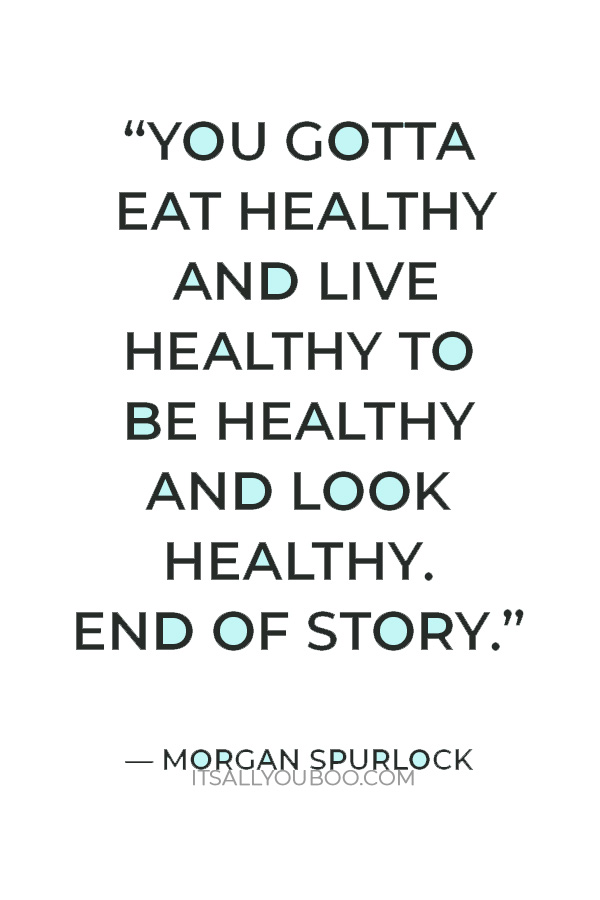 Recently, a social media phenomenon has erupted called Mukbangs. Mukbangs are recorded binge eating sessions, where the audience can watch others eating. The simple sounds of food and chewing are satisfying for some individuals, which shows it's not all about the taste.
Are you addicted to junk food? Wish you could crave healthy fats and whole grains instead?
How Do You Detox from Eating Too Much Junk?
Your first step to starting healthy eating habits is to break up with your junk food addiction. The most manageable way to do that is to detox.
Detoxing means "to stop taking unhealthy or harmful foods, drinks, and other substances into your body for a period of time, in order to improve your health." It requires both mental and physical commitment.
You've got to believe you can, and also actually take steps to remove "toxic" foods from your daily diet.
Stop making excuses that will ultimately only give you lousy health and continue your unhealthy habits. The only person who can make a change is you. Take charge of your healthy eating journey and believe that you can start saying no to all the processed garbage.
Stay away from refined sugars and oils. There are no health benefits to the manufactured additives you'll find in many prepackaged boxed, canned, or frozen foods. Shop the outer aisles of the grocery store, such as the deli, produce, seafood, and meat sections.
Take baby steps on this new journey you're embarking on, and give yourself grace. You are likely highly dependent on these foods for some emotional support. It sounds crazy, but these foods are hard to stay away from for a reason. Start small by cutting out certain foods and gradually cut out all bad choices.
👉🏽  RELATED POST: Eating Healthy with a Busy Lifestyle Now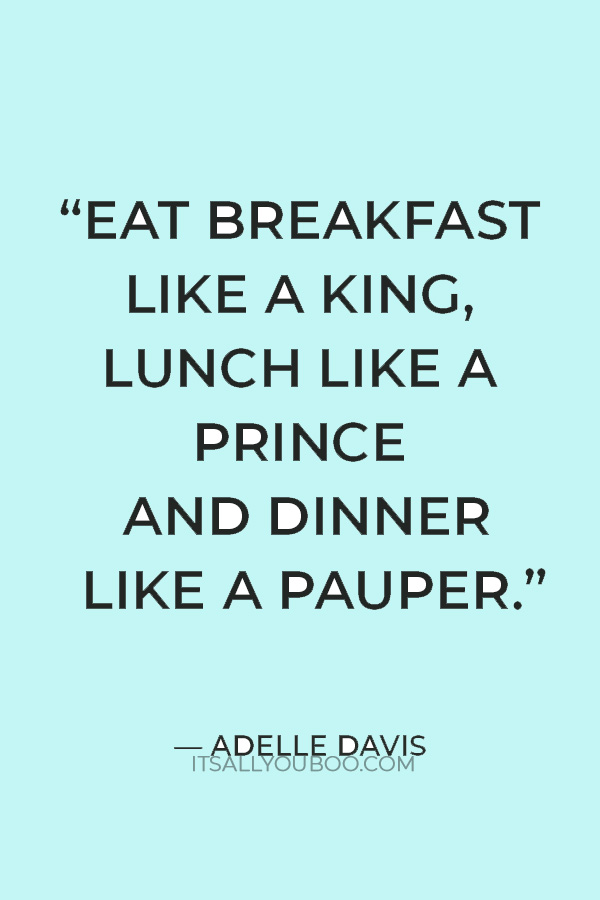 Start drinking a lot of water and staying hydrated. Water is essential for this process as it acts as a flushing agent for your kidney and liver. Grab a large jug and make yourself a water-drinking goal for the day. Shoot for half an ounce to an ounce of water for every pound you weigh.
Implement green tea into your morning routine. Green tea is rich in antioxidants, boosts your immune system, and aids in your natural detoxification process. Stay away from any sweeteners or creamers. If you must, grab some locally sourced honey and use a minimal amount to sweeten your cup of tea.
Focus on sleeping well and decreasing your daily stress levels. Lack of sleep will ultimately hinder the body's way of ridding itself of toxic waste. Stress leads to cravings and overeating.
Start loading up on prebiotic and antioxidant-rich foods. Some examples are berries, spinach, bananas, kale, carrots, oats, and sweet potatoes. A helpful tip is to look up some great smoothie recipes to curve your sweet tooth and sneak in some of these fantastic foods.
👉🏽  RELATED POST: 10 Healthy Habits List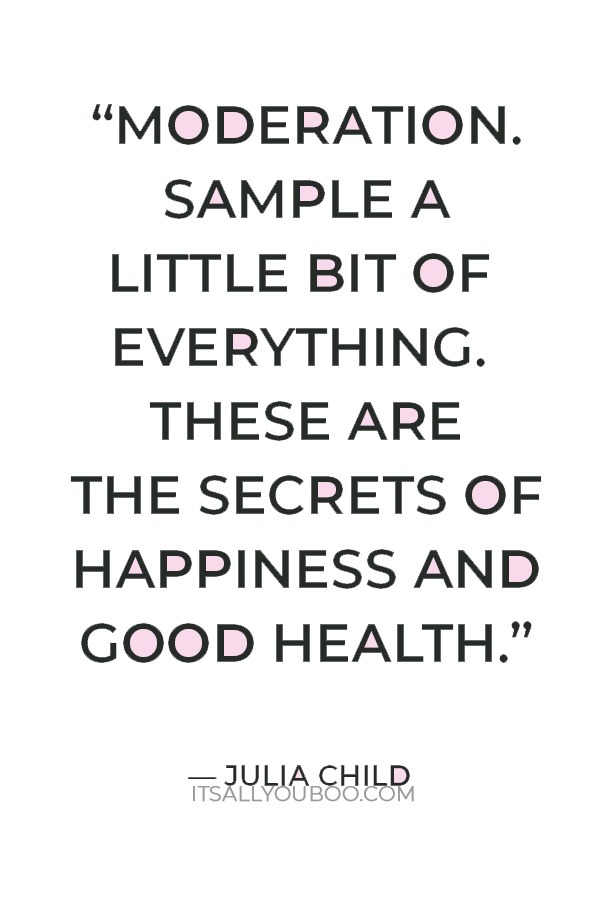 Put the salt shaker down. Drastically decreasing your sodium intake will detox the body of any extra water weight you might be carrying around. High sodium levels lead to high blood pressure, create bloating, and increase inflammation.
Lastly, start moving your body and exercising. Being active decreases the body's inflammatory properties, which helps your body naturally detox toxins it's holding.
Healthy Eating Plan for Beginners
Figuring out what you like to eat and altering how you make it is the easiest first step of this process. Do you enjoy tacos? Start by using lettuce wraps, a low-fat protein source, skipping the cheese and sour cream, and implementing some vegetables into the mix.
Saying no to every single thing we love will likely make us unsuccessful when making this lifestyle change. Making alterations in how we cook, what ingredients we choose, and what our portion sizes are will give us satisfaction during mealtime while still staying on track.
👉🏽  RELATED POST: 12 Morning Routine Habits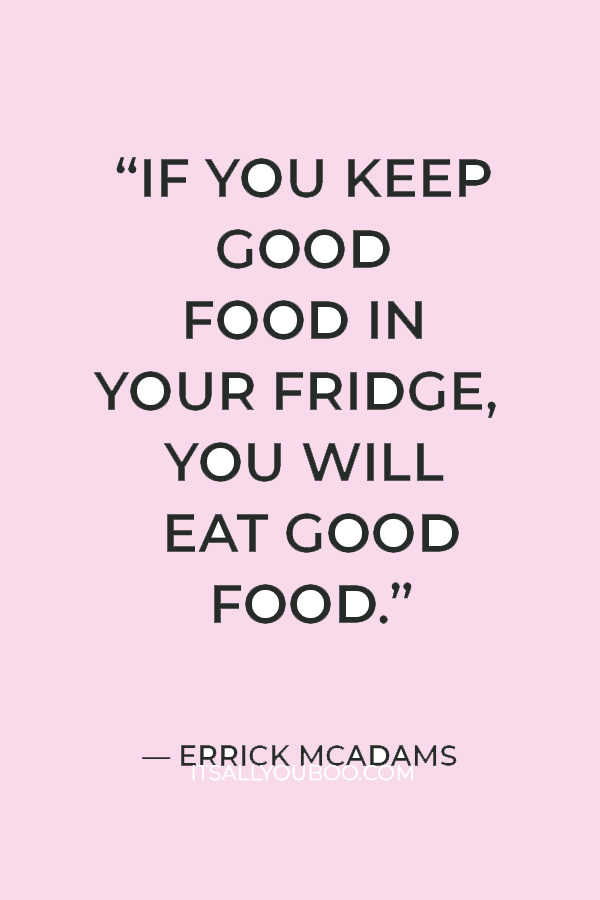 Pay attention to labels and the ingredients listed on the back of foods. Strive to purchase simple, whole foods with fewer ingredients and are made of things you understand and can pronounce.
You would be shocked at what you find in our everyday foods. When you start reading and comprehending labels, you realize the terrible ingredients that foods you enjoy contain.
Try to frequent locally sourced markets or grocery stores. Buying meats, produce, and deli items local to your area will likely be healthier options that don't have preservatives to keep them fresh from the trek across state borders.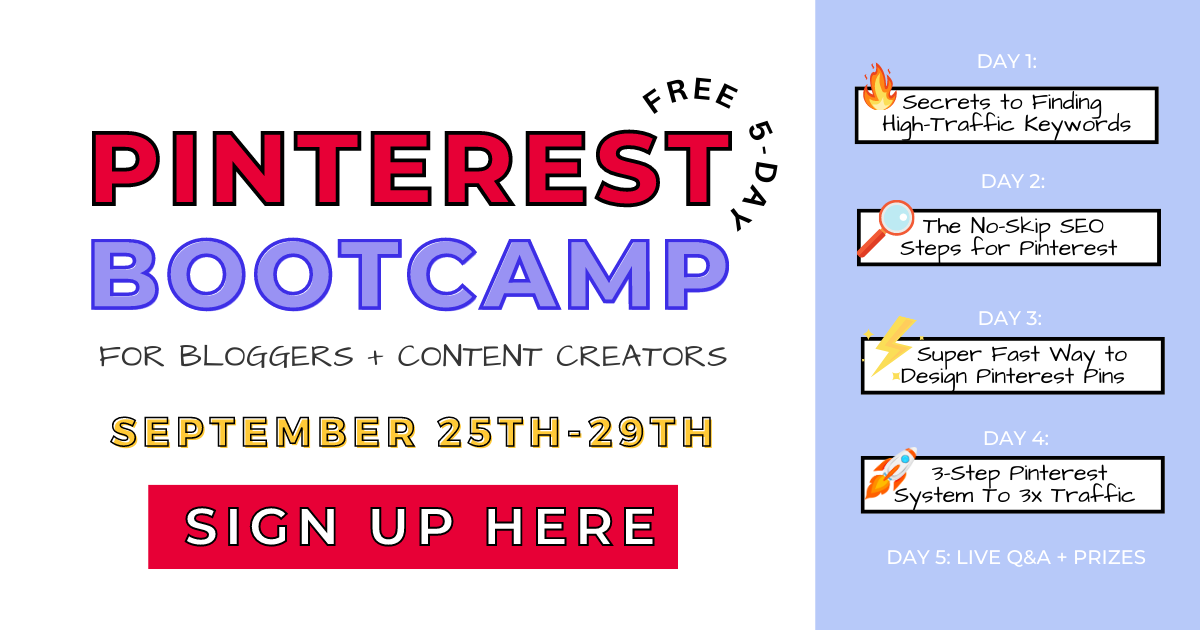 Keep a Healthy Eating Journal
When you're making such a huge life transition, it can be intimidating and overwhelming. Keeping your thoughts written down and easily accessible will make you more successful on your healthy eating journey.
Start a healthy eating journal and sit down to make a helpful list of healthy foods to eat every day and recipes you'd like to try. Stay organized and write items down to make this process simpler.
If possible, limit eating out at restaurants; going out to eat leaves you in the dark on what ingredients you are ingesting. To that point, try to keep your alcohol consumption at a minimum when you're out socializing, and if you do indulge, keep it at one to two drinks.
Finally, meal prepping will be critical to being successful in your busy lifestyle. Having readily available snack options that are pre-portioned out, wash and chop up your fruits and vegetables, proteins cooked ahead of time, sides ready to heat up, and healthy sweet options will make life so much easier.
Convenience tends to fall back on eating better, so make this simple for you and your lifestyle.
👉🏽  RELATED POST: Top 10 Bad Habits to Unlearn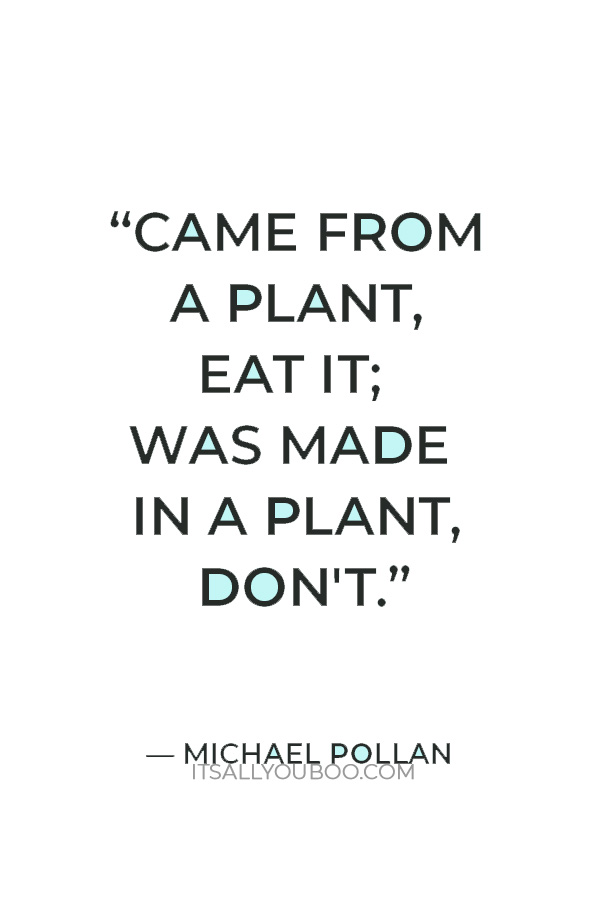 Top 8 Benefits of Healthy Eating
There are a variety of reasons why you should work on eating healthy, but let's go over a few specific benefits.
#1.
Improved Mental Health and Clarity
Individuals who clean up their diet frequently speak of improved cognitive thinking, less brain fog, and more energy. With increased energy and more precise thought processes, your overall mood and positivity will significantly improve.
#2.
Better Physical Health and Well-being
Your well-being substantially improves when you eat a healthy, well-balanced diet. High blood pressure, heart disease, joint pain, cancer, obesity, diabetes, and digestive issues are just a few complications that can be affected by bad eating habits.
#3.
Decrease the Risk of Dental Disease
Dental disease is triggered by large amounts of processed sugars and carbohydrates. On top of having good dental hygiene, eating foods that don't contain these refined ingredients decreases your chances of dental complications such as cavities, bad breath, and gum disease.
#4.
Better Skin Health
Skin tends to improve immensely with better eating choices. When speaking to someone who has cut out the extra processed junk, they'll often talk about having clearer, more vibrant skin.
Acne is caused not by the greasiness of foods but by simple carbohydrates. .
👉🏽  RELATED POST: Skincare and Mental Health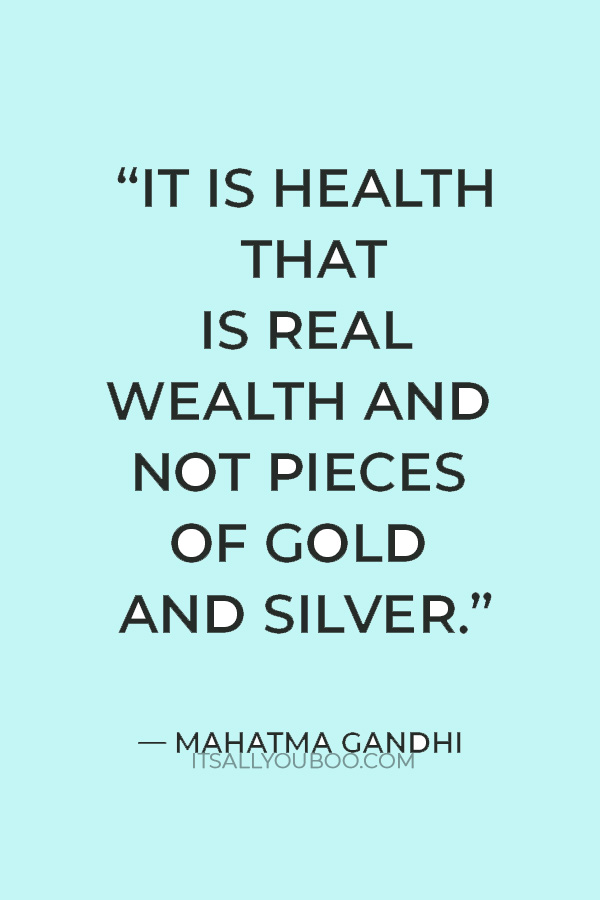 #5.
Increased Weight Loss
Weight loss is the most apparent benefit of eating a balanced diet. It's a great feeling to start fitting into your clothes and loving yourself in the mirror; however, don't let this be your only motivator. Many times, if weight loss is the only reason you start this journey, you can quickly give in to temptations.
#6.
Better Sleep Habits
A good night's rest is such a vital part of the human body's ability to function. While sleeping, your body regenerates its blood sugar levels, immunity, and defenses. Often, when you eat sugary foods, this can alter your energy levels, changing the way you sleep during the night.
#7.
Increased Stamina and Energy
Having increased stamina and energy is a direct result of eating healthier options throughout your day. Feeling sluggish and tired is a side effect of eating processed, refined foods, and those who make the switch notice a big difference in their energy levels.
#8.
Increased Immunity
With our current pandemic, immunity is crucial to withstand all the viral and bacterial threats our system faces. Eating a balanced and nutritious diet helps your body defend itself against all the nasty illnesses we are faced with daily.
Natural food sources give your body vitamins and minerals that are easily digestible and have long-lasting effects.
👉🏽  RELATED POST: How To Break a Bad Habit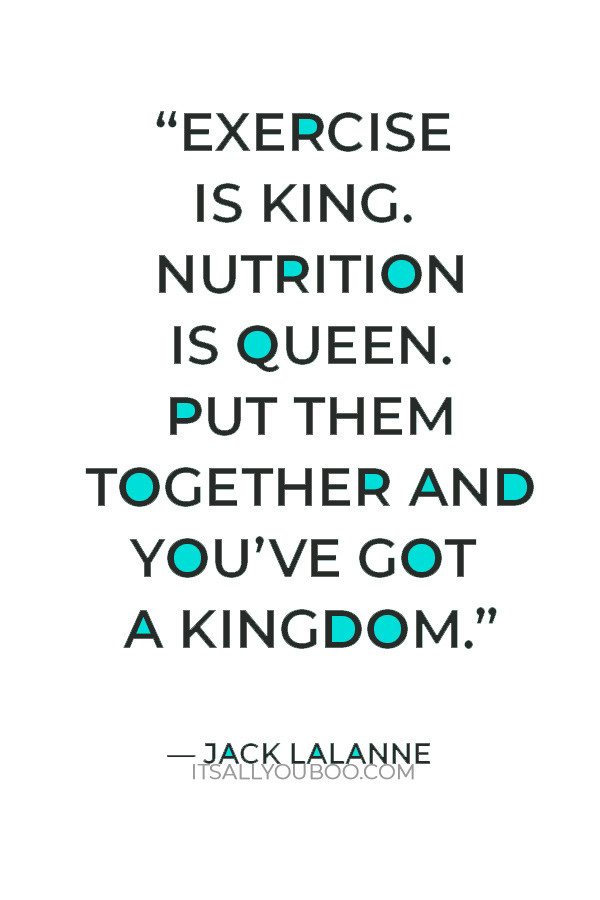 How to Eat Healthy Food Every Day — Start Your Plan to Success
The initial motivation and push to start your better eating habits will likely be challenging. We find ourselves stuck in a routine of eating whatever we want, whenever we want. It tends to be a precise adjustment when we begin to train and condition our body to accept and enjoy whole, nutritional foods.
And let's face it: Eating a horrible diet can be convenient. We see fast-food restaurants on every other corner of the highway, and cooking, or lack thereof, is much easier with prepackaged foods. However, once you start reaching for foods with better nutritional value, it becomes second nature.

Printable Habit Tracker Templates
Ready to start healthy eating habits? To add more of these healthy foods to your diet? Sign up below to get the FREE Printable Habit Trackers, with pages for 30 and 31 days. Use it to track your food consumption.
Stay focused on why you are working so hard to make these changes. To live a longer, healthier life sounds so incredible and should be a huge motivator. Being happy, energetic, and focused should drive you to be successful.
Making minor changes initially will be life-changing. You'll start to see small improvements, but before you know it, you will feel like a whole new you.
How do I start eating healthy for beginners? How do you detox from eating too much junk food? This is exactly how to start healthy eating habits and quit eating junk food by @clearsurance. #HealthyFood #HealthyEating #NutritionTips

Ready to start healthy eating habits?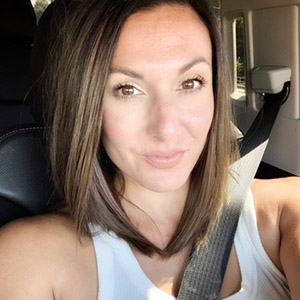 More About Guest Contributor
Carla Hughes writes and researches for the insurance comparison site, Clearsurance.com. She is an avid health and fitness expert who enjoys a nutritionally balanced lifestyle.
Last Updated on August 31, 2022
✕
Get Your Habit Trackers
+ weekly tips to help you slay your goals.