What morning routine habits do successful people have?
How do you create the best morning routine for success?

Be honest, do you start your day by checking your phone? Stop that! Click here for 12 healthy morning routine habits to kick start your day by @NonnaBox! #Habits #HealthyHabits #HealthyLiving #Wellness
How do you start your day right, like the highly-successful person you want to be!
Getting up early in the morning is an essential habit to have an amazing day. You can see that almost every successful and accomplished person wakes up early in the morning.
After waking up, they have an amazing, curated and healthy routine that they follow to start their day in the right way. Waking up early in the morning and following a super healthy and productive morning routine will make your rest of the day more productive, and constructive use of your time.
Table of Contents:
Best Morning Routine Habits:
If you wake up early, you will have extra time in the day to get all your tasks done. Waking up early allows you to get ready for work in time and properly, while on the other hand, if you don't wake up early, the start to your day is super stressful and hectic.
The earlier you wake up, the more healthy habits you can adopt to start your day right. So, start by setting the alarm early in the morning. A great way to make sure that you wake up with your alarm is to keep it away from your bed so that you will have to get up to turn the alarm off.
Also, another important thing to remember is, of course, you have to go to sleep earlier if you plan to get an early start to your day. That means making sure you get better sleep at night and a nighttime routine that works, so you wake up refreshed and ready to start your day. Getting up early does not mean that you should be sleeping less. You should always get at least 6 to 8 hours of sleep per night.
Now that you're ready to go to bed at a reasonable hour, so you can start your day earlier, here are 12-morning routine habits to kick start a productive day.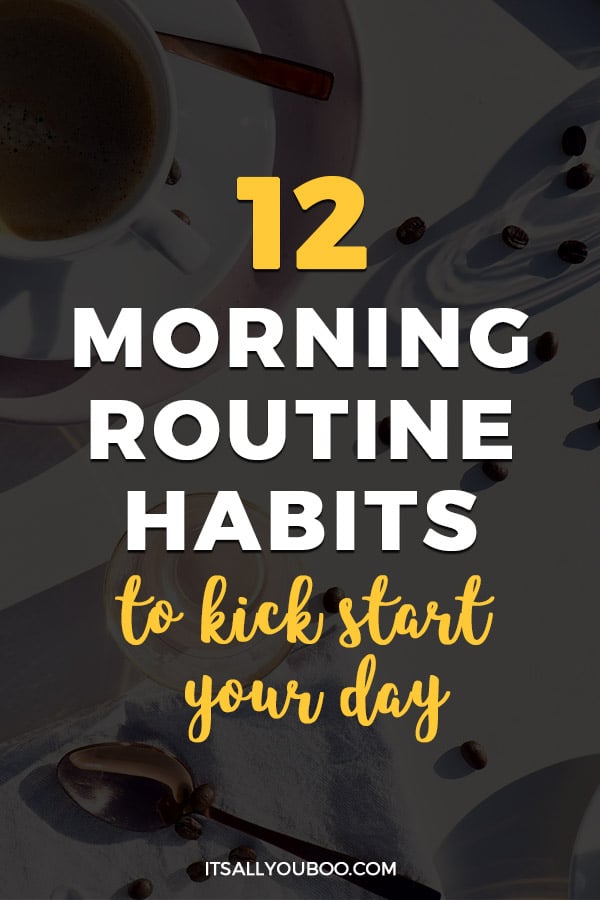 12 Morning Routine Habits for a Successful Day
#1.
Meditate in the Morning
Meditation is an amazing and healthy activity that should be a part of your morning routine. If you wake up late you will have a very stressful and hectic start to the day and your whole day will be ruined.
Meditation is a great and easy way to get rid of day to day stress. The benefits of meditation in the morning have also been proved by science.
So, start getting up early in the morning and doing a small five to ten minute season of light meditation to get a relaxed, calm and composed start to your day. It will not just help you relax but will increase your focus as well as mental clarity.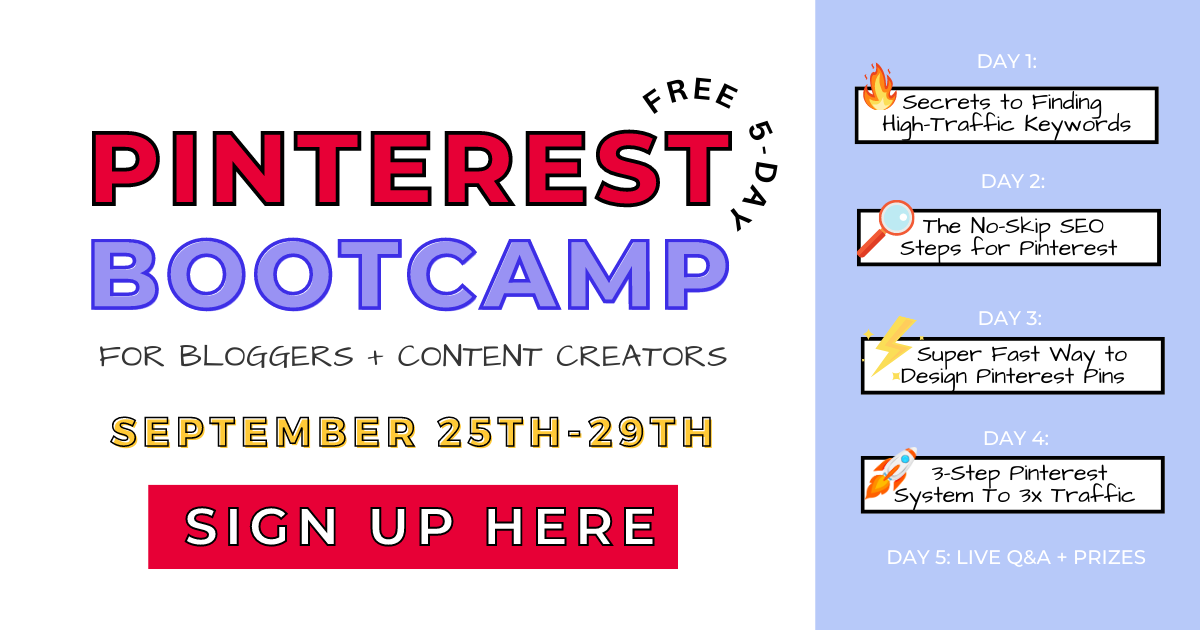 #2.
Go For a Morning Walk or Run
Another healthy habit that you should add to your morning routine is going out for a morning walk. You should go out in the fresh morning air and walk around.
If you have a park near your home, go for a walk there to maximize a calming and soothing effect of the walk. A light walk in the morning is a great way to make your body more active.
👉🏽 RELATED POST: Healthy Lifestyle Excuses You Need to Stop Making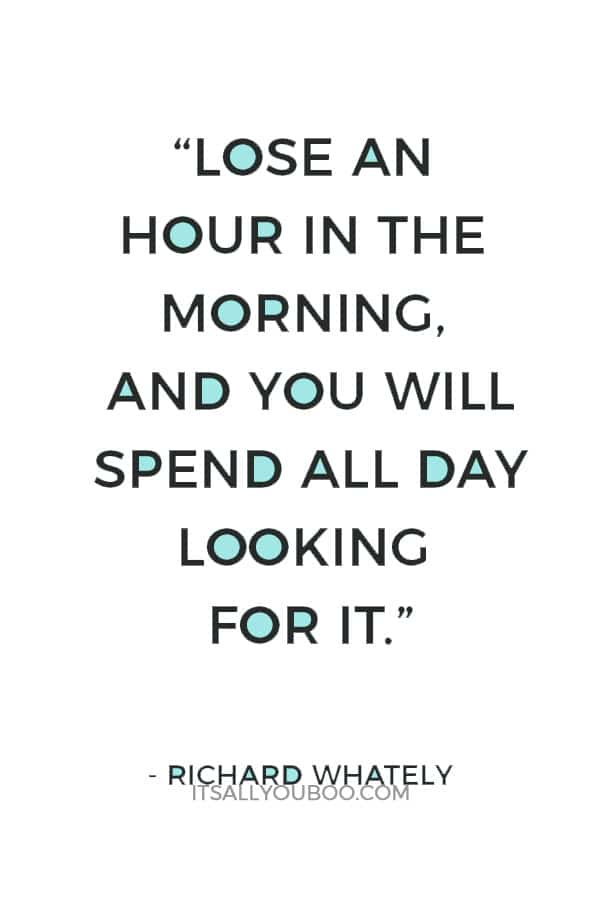 A walk or a run in the park can also double as a light workout to get your body in peak condition.
Nature can have a soothing effect on your mind; hence, morning walking is everything you need and more in order to stay fresh and productive the entire day.
#3.
Workout in the Mornings
Getting an active start to your day will make sure that you stay active throughout the day. Early mornings are one of the perfect times to have a small workout session and hit the gym.
Also, as you make a habit of working out in the morning, your body gets trained to peak in the morning rather than later in the day, which allows you to be more productive, active and present throughout the day.
Light exercise in the morning also increases your hunger, and it also activates the metabolic system of the body so that you can digest the food quicker and more efficiently. Apart from that, exercise will give a boost to the endorphin level of your body, resulting in a better mood.
Some low impact exercises for beginners that you can do anywhere are Tai Chi and Qigong Meditation. Plus, both have incredible health benefits too.

#4.
Have a Healthy Breakfast
I'm sure you know that breakfast is the most essential and important meal of the day. And every nutritionist and health expert will tell you the same. Remember that when you get up in the morning, your body hasn't had any food or source of energy for more than eight hours.
A super nutritious breakfast with a lot of healthy proteins, carbs, and fats gives you the much-required essential energy to make your day very constructive and active. There are numerous other amazing health benefits of having a good and nutritious breakfast. Doctors also agree that a healthy breakfast improves your immune system and allows you to stay safe from numerous diseases.
👉🏽 RELATED POST: How to Start Eating Healthy with a Busy Lifestyle
According to nutritionists, your breakfast should be largest of all your meals and the dinner the smallest because you have your whole day in front of you after breakfast and the food can be digested and converted to energy properly, while you usually go to sleep after dinner.
So, get up early in the morning so that you have enough time to make a healthy and nutritious breakfast for yourself. Some suggestions for a healthy and amazing breakfast are eggs, yogurt, oatmeal, and fresh seasonal fruit juice, a piece of low-fat cheese, some bread and milk.
#5.
Review Your To-Do List for the Day
If you haven't made a to-do list for the activities of the day, you are really missing out. You should make a list of the jobs you have to do and the errands you have to run during the day, in the morning. This is a great habit that allows you to organize, prioritize and plan your jobs so that you have an easy and productive day.
Also, reviewing your goals and tasks for the day is a great way to counter daily stress that is experienced because of hectic work routines.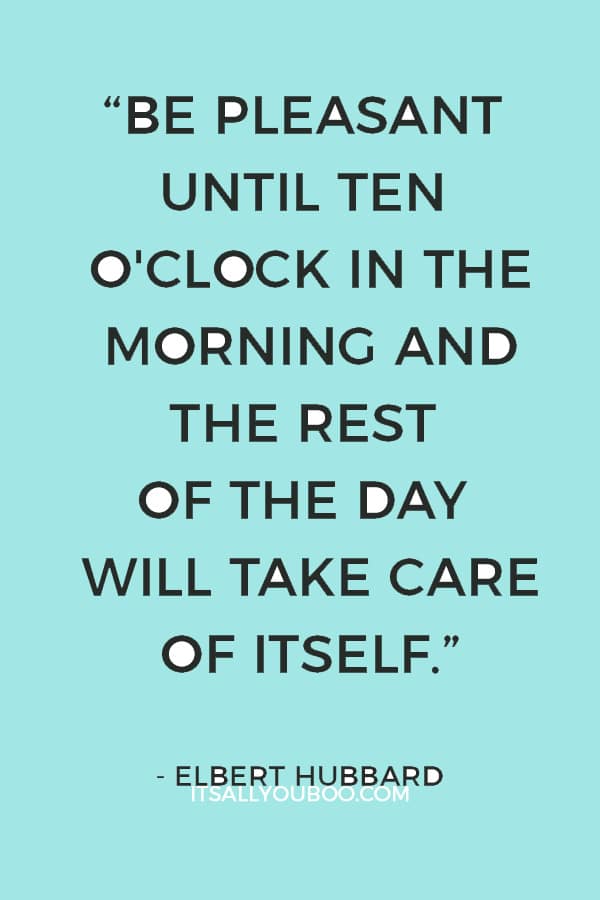 In fact, a Harvard University study found that organizing and planning one's day was the most popular and effective method of combating daily stress. So, take some time to review your itinerary for the day and prioritize your tasks in the morning so that you can maximize your productivity and even save some extra time to relax and enjoy.
#6.
Take a Relaxing & Soothing Shower
When people get up late in the morning, they are usually running so late that they can't even enjoy a relaxing shower at that time.
Showering in the morning is something that can freshen you up, and it will knock out the sluggish and lazy feeling you have after getting up. A soothing and calm shower in the morning also allows you to think about the day and plan your priorities in a better way.
A quick shower is the perfect morning routine habit to make time for.
#7.
Have Time for Self-Care and Grooming
If you want to stay healthy for a long time and stay young, you need to make self care a priority! Especially if you're busy and overwhelmed with life or work.
Make some time in your morning routine for some self-care and grooming as well. You should focus on skincare and healthy hair. Invest in some nice skincare products to keep your skin glowing and healthy, and for men, they can use this time to shave or groom their beards without being in a hurry.
👉🏽 RELATED POST: 14 Blissful Ways To Pamper Yourself at Home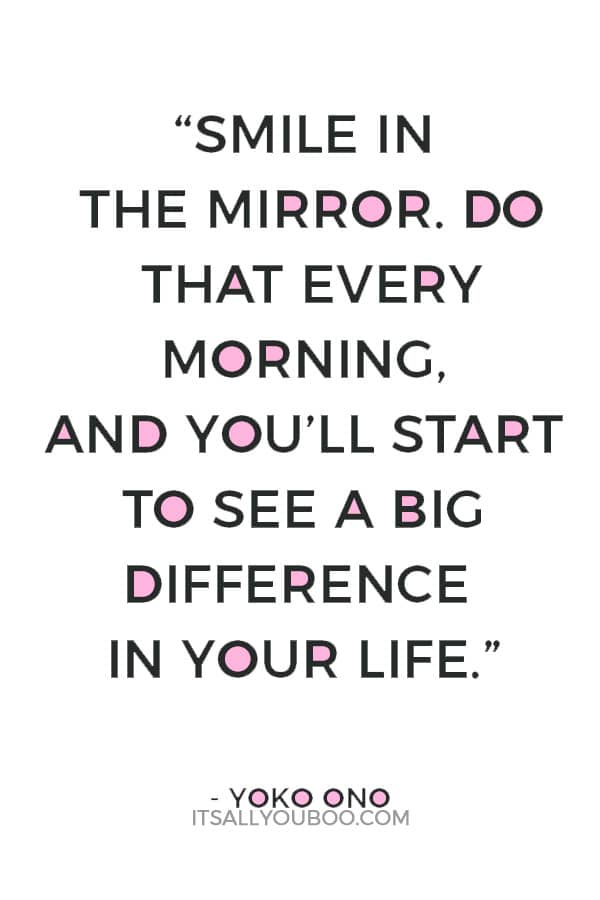 Ladies can also use this time for a more detailed and better makeup routine than they would do in a hurry. You should focus on looking your best because when you look good, you feel good. It is as simple as that! Taking care of your appearance is one of those small changes that make a big difference.
#8.
Brew the Perfect Cup of Coffee
I don't know about you, but it is almost impossible for me to start the day properly without a strong and aromatic cup of coffee. Coffee is very healthy for you in the morning, and it can really give you a boost of energy and wake your mind up.
Coffee in the morning also improves our digestion and results in healthier bowel movements. So, make a good cup of coffee with your breakfast to have an amazing and healthy start to your day.
#9.
Watch the Morning News or Read the Newspaper
You should always be aware of what is going on in the world around you, and a great way to stay informed and learn a lot is to take some time to watch the morning headlines.
You can watch the news while you are having or preparing breakfast. Or another good option is to read the newspaper every morning instead of watching the news on the TV.
Taking some time to tune into local in the morning can alert you of any traffic, construction or road closures you need to know about that could make your morning commute hectic.
#10.
Make Your Bed As Soon As You Get Up
A habit that many motivational speakers suggest adding to your morning routine is making your bed as soon as you get out of it in the morning.
It makes sure that the very first thing we do in the day is something productive, which sets the mood for the next healthy and productive morning habit and the effect carries on into the rest of the day.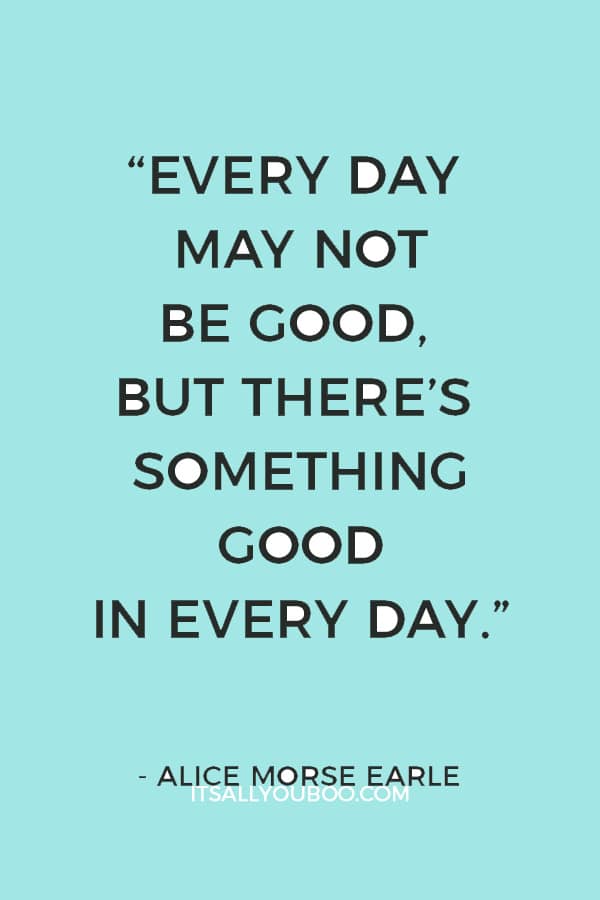 Making your bed in the morning has a very positive and motivational psychological effect on our minds, and it sets us to be at our best performance for the whole day.
#11.
Hydrate in the Morning
Drinking the right amount of water is very important, especially in the morning, because it has been around eight hours since you last drank water and your body needs to be hydrated.
You should drink at least eight glasses of water a day and two or three glasses of water during your morning routine to have a great start to your day. Drinking water in the morning also has numerous health benefits, like better-looking skin and headache prevention.
So, make sure that you hydrate properly and drink the right amount of water in the morning to stay healthy and have a great day.
#12.
Spend Some Quality Time with Your Family
A great way to start the day is to spend some quality time with your family in the morning.
If your schedule allows it, you should make sure that the whole family has breakfast together. That way you can talk and hang out with the people you love the most in the morning. This is a great habit that should be a part of your daily routine.
Get Your Printable Habit Trackers
Ready to start your day right with these healthy morning routine habits? Sign up below to get your printable habit tracker templates, with spreads for 30 and 31 days. Let's start a habit and make it stick!

What's your favorite healthy morning habit to start the day?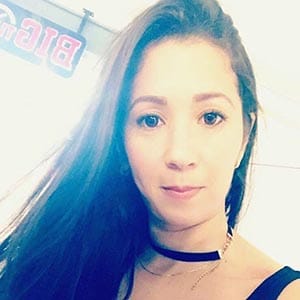 More About Guest Contributor
Line Arias has been working as a nutritionist for ten years now. She recently collaborated with health and fitness spa, NYC, and since then, she has been working on weight loss' meal prep plans. She regularly shares her ideas on Nonnabox's blog.
Last Updated on July 11, 2021
✕
Get Your Habit Trackers
+ weekly tips to help you slay your goals.