What's the connection between skincare and mental health? How does skincare affect mental health? Does it reduce anxiety?
Can washing your face every day really boost your mood? It turns out that skincare and mental health are much more closely related than you might think! In fact, creating and following a mindful skincare routine isn't just about looking your best… it can have major effects on your emotional well-being, too.
So, what is a mindful skincare routine? Simply put, it's committing to and following a daily skincare regimen that benefits the health of your body's largest organ- your skin. It's also about providing structure and self-care to nurture your psychological well-being.
You may have noticed that your skin is kind of like your body's check engine light. When it's not looking its best, it's a reflection of what's going on internally – you're stressed, overworked, or maybe just feeling a little off. But when it's looking good, it's a sign you're feeling good, mentally and physically.
So, how does skincare affect mental health?
Read on to find out!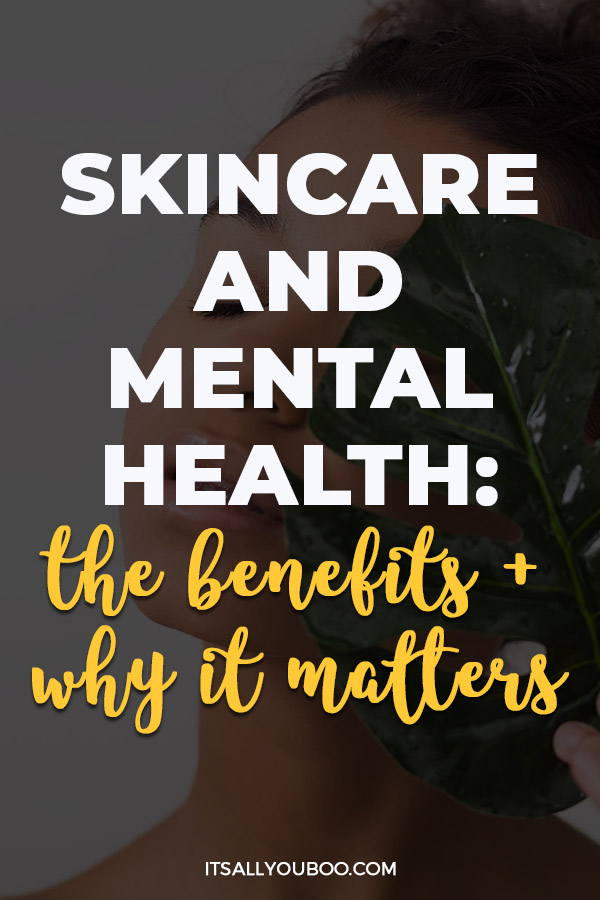 The Correlation Between Skincare and Mental Health
Cleanser and toner followed by a moisturizer with SPF and a quick application of mineral foundation… Your beauty routine doesn't have to be complicated to do wonders for the appearance of your skin and has major benefits for your wellbeing.
Here's how a mindful skincare routine supports your mental health:
Skincare routines add structure to your day, providing comfort and stability.
Self-care triggers the release of mood-boosting neurotransmitters in the brain.
Engaging in mindful activity helps the brain break away from negative thinking patterns.
Self-care is self-love. It makes you feel good and promotes a sense of well-being.
Skincare routines provide an opportunity for social bonding.
Let's take a deeper dive into the importance and benefits of good skincare for your mental health and why a mindful skincare routine is so important.
👉🏽  RELATED POST: How Much Should You Spend on Self-Care?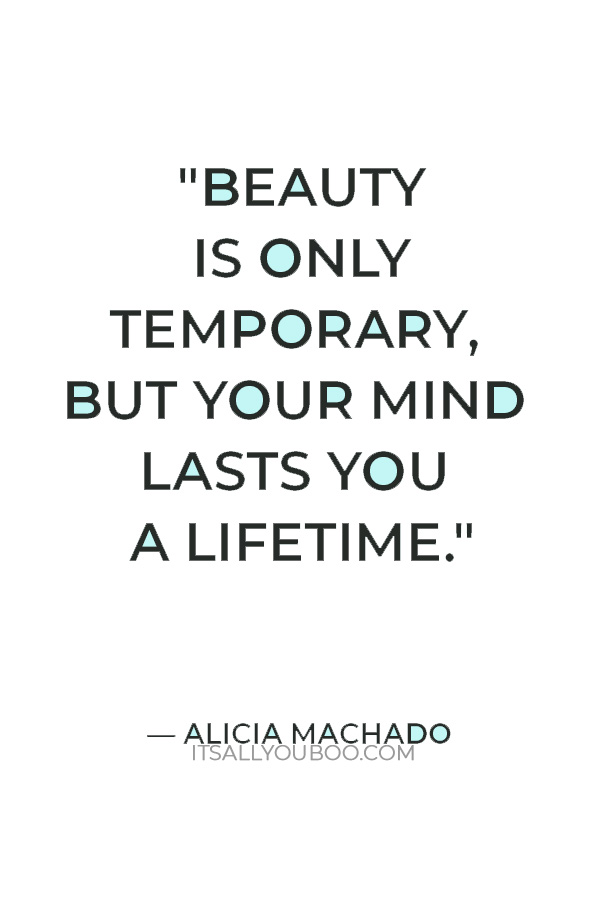 #1:
Routines Add Structure To Your Day
Skincare and mental health are closely connected because routines reduce stress and add structure to your life.
One of the biggest challenges many of us are facing right now is the transition from being constantly on the go to spending most of our time at home. This change can lead to a loss of routine and structure throughout the day.
From skincare routines to healthy eating and your daily workout, self-care routines are critical for your overall health, both mentally and physically. In fact, research shows that people who don't follow a consistent routine during the active parts of their day are more likely to develop issues like sadness, loneliness, mood swings, and even bipolar and other major depressive disorders.
Daily Routines Provide Comfort and Care
Skincare and mental health are connected because routines provide comfort and act as an anchor or point of stability throughout your day. Consistently following a mindful skincare routine can also help you feel like you've accomplished an important goal, which is great for your self-esteem.
When you're spending most of your time at home, the days often blend together, so now is the perfect time to reap the benefits of self-care routines. You can apply this concept to other areas of your life too, such as housework, exercise, grocery shopping, cooking, and working from home.
#2.
Releases of Mood-Boosting Chemicals in the Brain
One of the most surprising connections between skincare and mental health is that your skincare routine can trigger the release of mood-boosting chemicals, known as endorphins in the brain. To take full advantage of the self-care benefits, create a pampering and nurturing skincare routine you truly look forward to.
For example, choose products that smell good and feel good on the skin. Massage your skin with a warm washcloth and then take extra time to massage your moisturizer into your skin. Turn your evening or weekend skincare routine into an event by breaking out a mask or doing an at-home facial.
👉🏽  RELATED POST: How to Have a Self-Care Retreat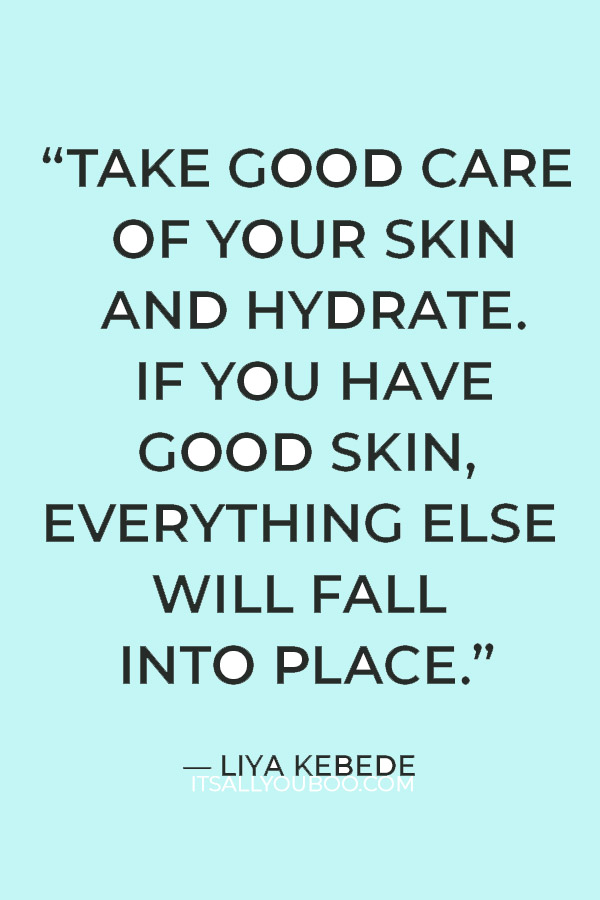 You can even set the mood with some soft music, candles, and a glass of wine. Creating a routine that you enjoy gives you something to look forward to. That's one reason why baths are so soothing – the anticipation of the warm water relaxing your muscles tells your brain it's time to calm down too.
Whether it's a morning and evening skincare routine you love, a warm bath, or an at-home facial you've taken the time to plan for, anticipating happy events triggers the release of feel-good neurotransmitters in the brain. It also activates the region of the brain that's associated with your sense of wellbeing.
Who knew skincare and mental health could be so intertwined? The benefits of a skincare routine or home facial for the skin are obvious, but the experience is incredibly nurturing for your mental health, too.
#3.
Stopping the Worry Spiral
Skincare and mental health can go hand in hand in other ways, too. Studies show that engaging in mindful activity, even for a few minutes, helps the brain break away from spiraling negative thinking patterns.
If you suffer from anxiety or depression, you may have noticed that negative thoughts often creep in at certain times of the day. Following a consistent skincare routine can help break that cycle. For example, you may notice that your anxiety is worse at the end of the day.
That's because your mind is more idle and free to dwell on the things that cause you to worry. By engaging in an active skincare regimen of washing, toning, and moisturizing your face, you're getting out of your head and focusing on the activity.
Think of performing your skincare routine as an opportunity to be mindful. Focus on the sensations you are experiencing – the warmth of the water, the feel of your fingers massaging your skin, the scent of your skincare products.
👉🏽  RELATED POST: 12 Cheap and Easy Self-Care Ideas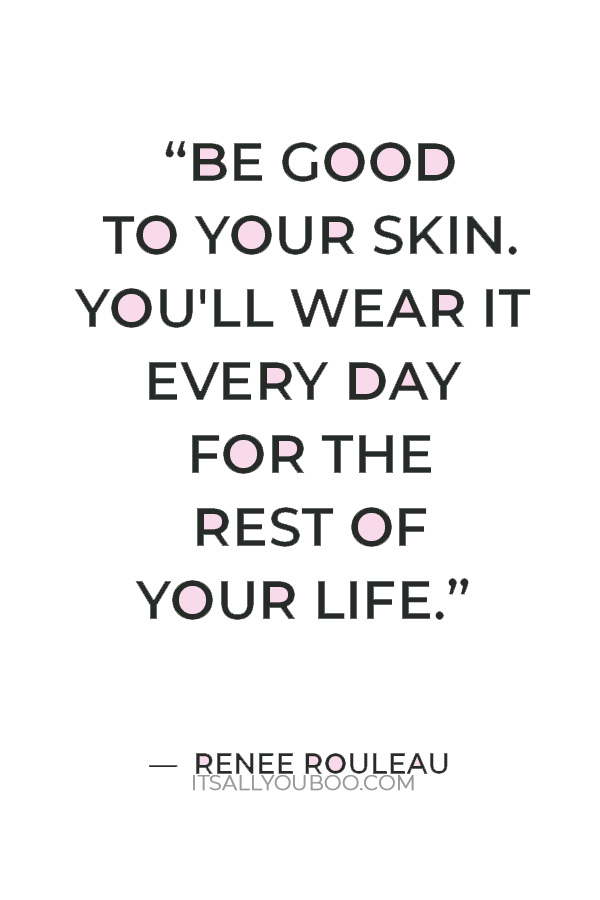 #4.
Being Kind to Yourself Sends a Powerful Message
There's no denying that the world is a stressful place. When you're chronically stressed, you're also chronically tired and unmotivated. The temptation to roll out of bed, splash water on your face, and hit the ground running with little thought for your own needs is very real.
But what if, instead of facing the day head-on, you took a few minutes to be kind to yourself in a simple way? Taking just five minutes to do your morning skincare sends a powerful message to yourself. Skincare is self-love! It says, "I'm worth it!"
And you don't have to stop there. It only takes another minute or two to add a swipe of mascara and some color to your cheeks and lips. Practicing self-care reduces stress and makes you feel good, and that translates into higher self-esteem and an improved sense of well-being overall.
#5. Skincare Routines Promote Social Bonding
Skincare and mental health also go hand in hand by providing an opportunity for social bonding. Pursuing enjoyable activities with loved ones is a great way to promote feelings of happiness. It strengthens your bond and provides a sense of personal satisfaction.
For example, sharing your self-care time with your kids promotes their physical and mental well-being, in addition to your own. You can purchase some special products, use things you already have, or even make your own DIY face masks to turn a weekly at-home facial night into a fun, bonding family event.
Another idea is to give your partner a facial and have him return the favor. Or, plan a girls' night in and get-together for facials, mani-pedis, and a few cocktails. The options are endless! You could even have a staycation!
👉🏽  RELATED POST: Daily Mental Health Activites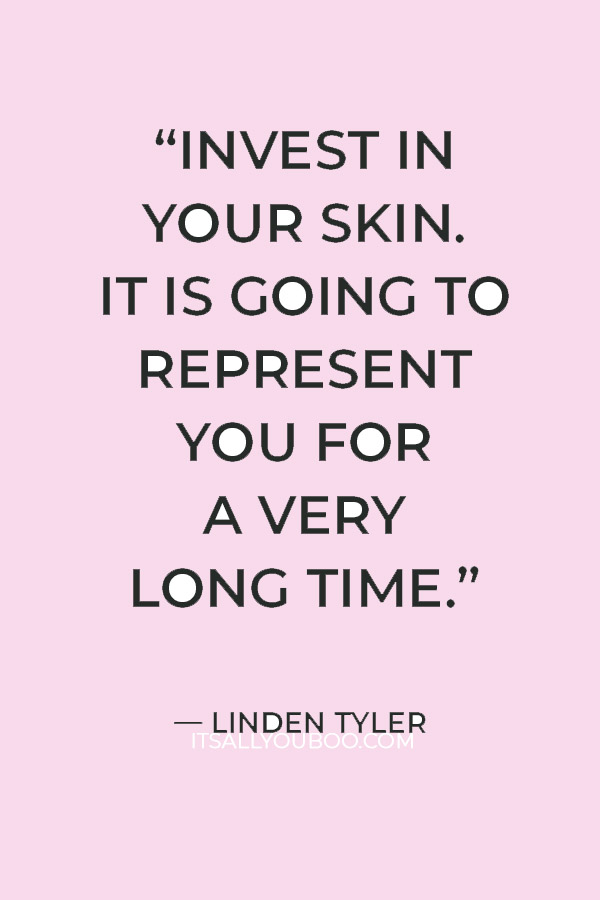 Frequently Asked Questions About Skincare and Mental Health
How Does Skincare Affect Mental Health?
Routines, including skincare routines, are soothing and comforting. Spending just a few minutes mindfully going through the steps in a purposeful, rhythmic way provides the same grounding effects as meditation.
Following a consistent, mindful skincare routine can reduce overall anxiety by giving you a sense of control in at least one aspect of your life. It can help to stop worrisome thoughts that negatively impact your mental health.
Can Skincare Products Cause Anxiety?
According to experts, some skincare and beauty products are toxic to your mental health. It's best to avoid products that contain potential endocrine disruptors, such as parabens, phthalates, BPA, and pesticides.
Endocrine disruptors are synthetic compounds that are frequently found in personal care products. They interfere with hormone function and may contribute to mental health issues like depression, anxiety, and neural degeneration.
Does Skincare Reduce Stress?
Yes, stress reduction is one of the benefits of good skincare. Following a simple three-step routine can lower the amount of stress hormone, called cortisol, in the body by as much as 83%. That's because routines encourage mindfulness, which slows the heart rate and reduces anxiety.
👉🏽  RELATED POST: Mental Health Day Ideas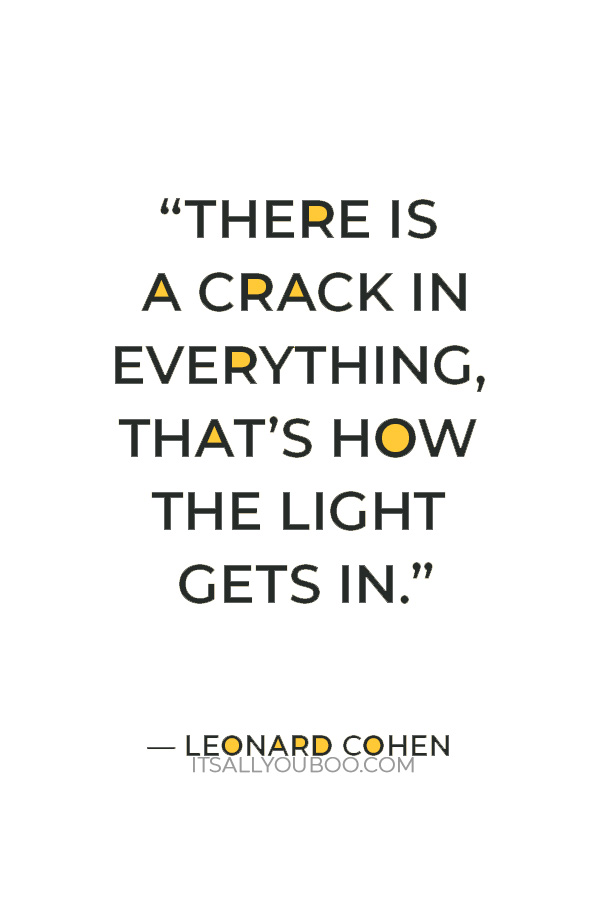 Can Skincare Keep You Sane?
Following a consistent skincare routine can help you feel sane when you're going through times of extreme stress. For example, the act of massaging your face can lower your heart rate and promote feelings of calmness.
Mindful skincare is a daily ritual that helps you relax and feel grounded. It provides a sense of purpose, satisfaction, and optimism, and you can actually see the glowing results of your efforts when you look in the mirror.
Can Skin Care Ever Be Bad for Your Mental Health?
Just like with anything else in life, taking skin care to the extreme can be bad for your mental health. For example, if you feel anxiety or panic when you can't complete your skincare routine, that's a red flag. Having unrealistic expectations of perfection can also trigger negative feelings about yourself.
If you find yourself obsessing in the magnifying mirror, using harsh treatments that cause irritation or pain, or constantly picking at your skin, it's time to take a step back and reassess. Your skincare routine should never negatively impact your life.
Actionable Ways to Practice Mindful Skincare
Mindfulness is the act of being in the present moment without judgment. Practicing mindful skincare is about acceptance and self-love – not just going through the motions of washing your face and slapping on some moisturizer.
👉🏽  RELATED POST: How to Practice Mindfulness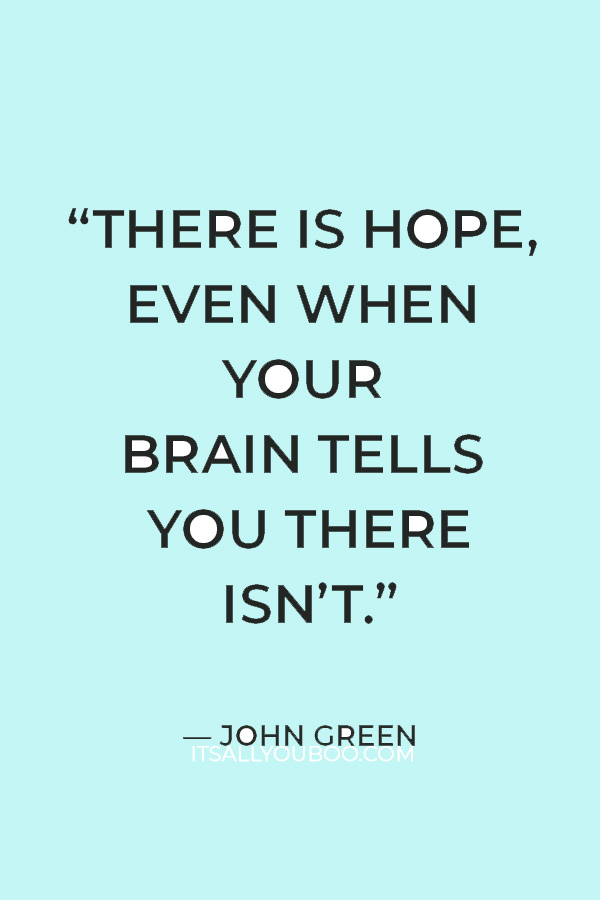 1. Avoid toxic skincare. Choose eco-friendly, natural products and opt for organic ingredients packaged in BPA-free containers whenever possible.
2. Feel what you're doing. Don't just go through the process, take the time to enjoy every moment of your skincare routine. Choose products that have a luxurious feel on the skin.
3. Assess your skin. Look at your skin in a non-judgmental way before you begin. Is it dry, oily, puffy, irritated, or broken out? Some days it might need a double cleanse, more hydration, a pore-clearing mask, or a massage. Be aware of what it needs that day and adjust your routine accordingly.
4. Take things slowly. Our lives are hectic, and we tend to do everything in a rush. Mindful skincare means taking the time to really massage your products into the skin and allowing time for the products to absorb between steps.
5. Massage the skin. Massaging the skin isn't just about relaxation and feeling good. It's also an essential step to clean, glowing skin because it increases circulation and blood flow.
6. Breathe it in. Choosing skincare products with beautiful scents can further lift your mood and turn your skincare routine into a luxurious event. Even if you prefer unscented skincare products, taking deep breaths as you go through your routine promotes serenity and relaxation.
👉🏽  RELATED POST:  3 Deep Breathing Exercises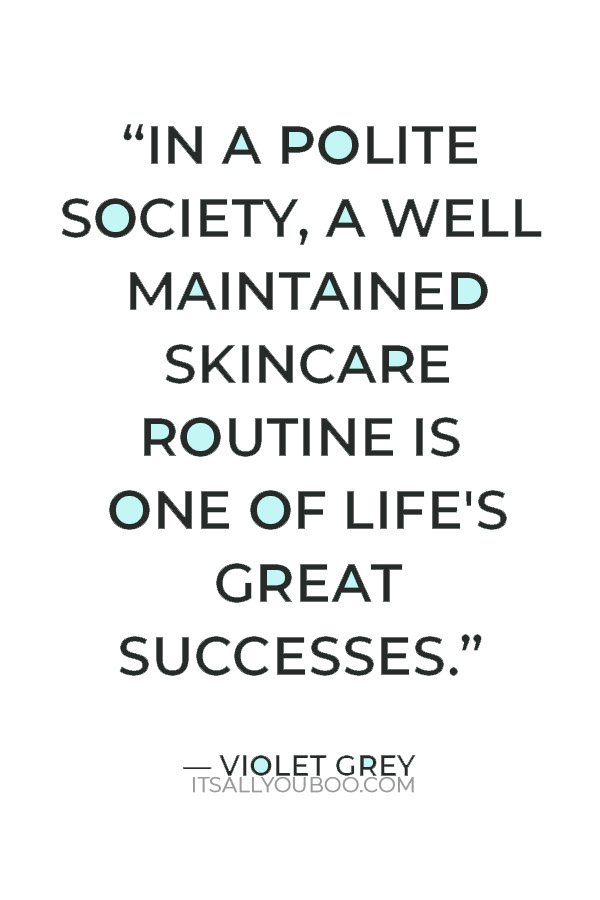 A ritual is a routine that you make meaningful by being mindful. From making our morning coffee to brushing our teeth, we automatically perform dozens of routines every single day. Just like your skincare routine, finding ways to make these habits more mindful can benefit your mental health.
Skincare and Mental Health – Here's Why It Matters
Skincare and mental health are more entwined than any of us realize. With as many as 42.5 million adults in the US suffering from anxiety each year and 17.3 million suffering from depression, the mental health crisis in our country is very real.
Printable Self-Care Quotes
Remember, self-care is self-love! Get your 10 FREE printable self-love quotes, they are the perfect reminder to pamper yourself.
This download comes with high-resolution, graphic quotes that are ready to print and post in your home or office.
Stress and isolation caused by the current health crisis have only exacerbated an already serious problem. Finding small, actionable ways to support your emotional wellbeing is more important now than ever before.
We all deserve to have a healthy, happy mind, as well as beautiful skin.
Do you know the benefits of a skincare routine? That it can reduce stress and relieve anxiety? Here's why skincare and mental health are deeply correlated. #Skincare #MentalHealth #MentalHealthAwareness #SelfCare

Do you feel a connection between your skincare and mental health?
---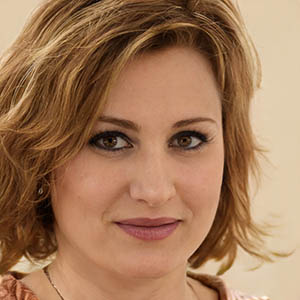 More About Guest Contributor
Nicole McCray has been obsessed with beauty and fashion since she was a young girl, always flipping through Vogue and stealing her mother's cosmetics bag to experiment. She's a former wedding makeup artist who loves spending her free time trying new products. While Nicole's days are now spent contributing to fashion, beauty, and lifestyle sites, she can still always be found putting looks together, even if it's just for a trip to the grocery store!
Last Updated on May 28, 2023
✕
Get Your Self Love & Care Quotes
+ get weekly tips to help you slay your goals.