Do you dream about giving your two weeks notice?
Are you ready to leave your 9 to 5 life behind?
Do you wish you could give your two weeks notice? You're not the only one! Meet Amy Coats, she's done it and helps others do the same. #TwoWeeksNotice #Millennial #Entrepreneur #BossBabe
You've heard so many stories of women quitting their day jobs and starting their own successful blog or business.
Stories of women becoming their own bosses and changing their lives for the better.
You want to be one of them, but how do you actually make it happen?
If you've ever daydreamed about giving your two weeks notice, then this is the interview for you. Amy Coats of Two Weeks Notice Society is dedicated to helping women you transition from your day job to your dream job.
In this real talk, Amy gives you a glimpse at her day to day life running a successful online business and shares helpful tips to help you do the same.
Let's get started!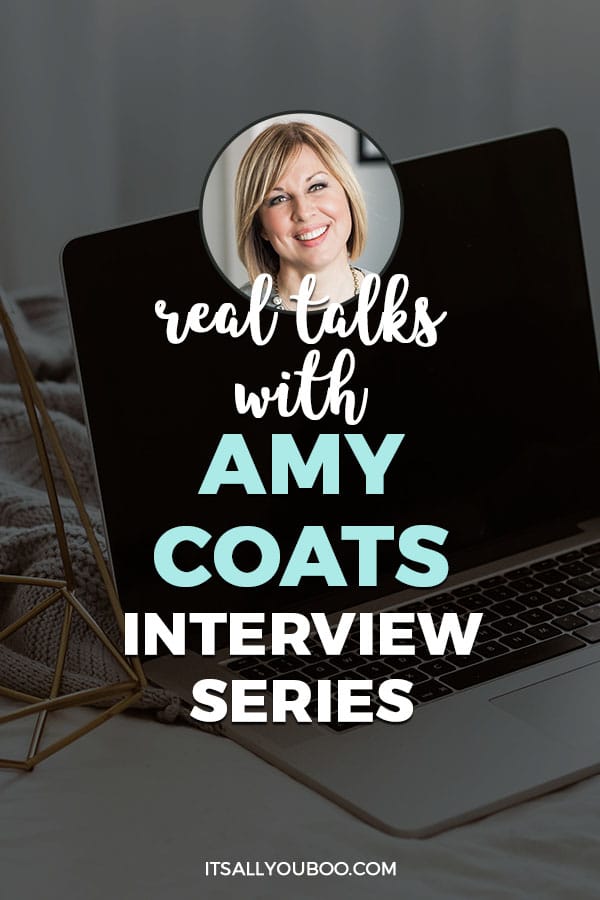 #1.
Who are you and what's your story?
I'm Amy Coats – Corporate Exit Strategist, and founder of Two Week Notice Society. After 20 years in the corporate 9 to 5 world, I realized that I no longer liked what I was doing, who I was working with, and who I was working for. After much soul searching and deliberation, I realized that my 9 to 5 was limiting my ability to grow and draining the motivation and energy I took great pride in.
Today, I live a life where I enjoy what I do, cherish the people I work with, respect the time and efforts of others, and have time for friends, family, and the volunteer groups I am fortunate enough to be engaged with.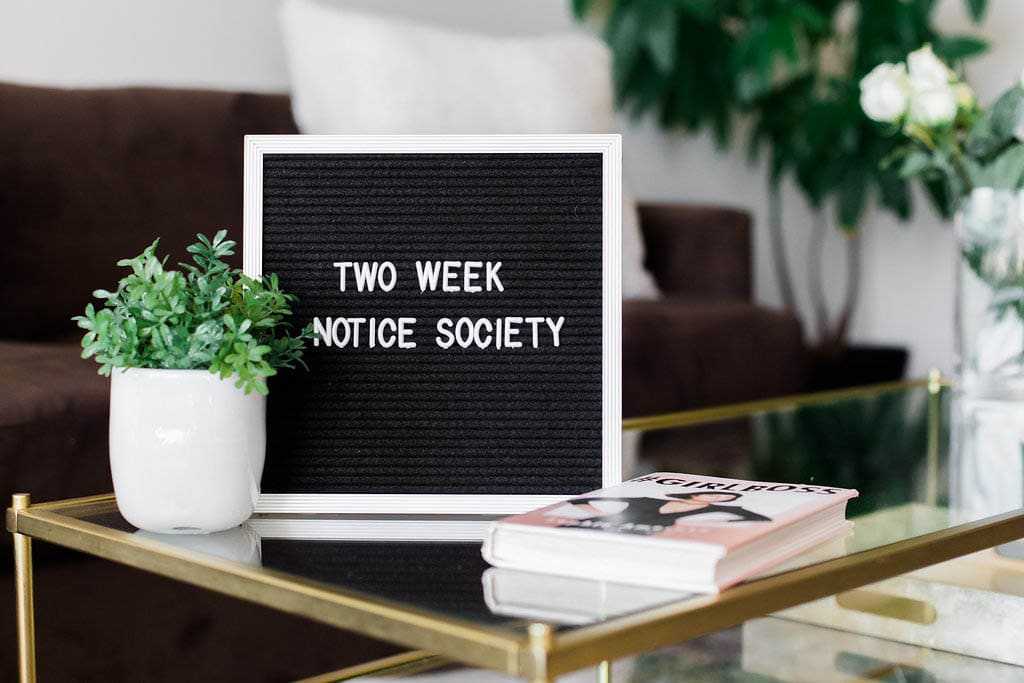 But it wasn't enough for me to find my happy place in the world. I talked to so many women who felt the same way I did, experienced the same dread, and carried with them the same self-doubt. These were smart, motivated, energetic women who were being limited by the 9 to 5 world. So I created Two Week Notice Society and a program that contains the exact roadmap I followed to make it to the other side.
👉🏽 RELATED POST: How to Set Goals to Escape the 9 to 5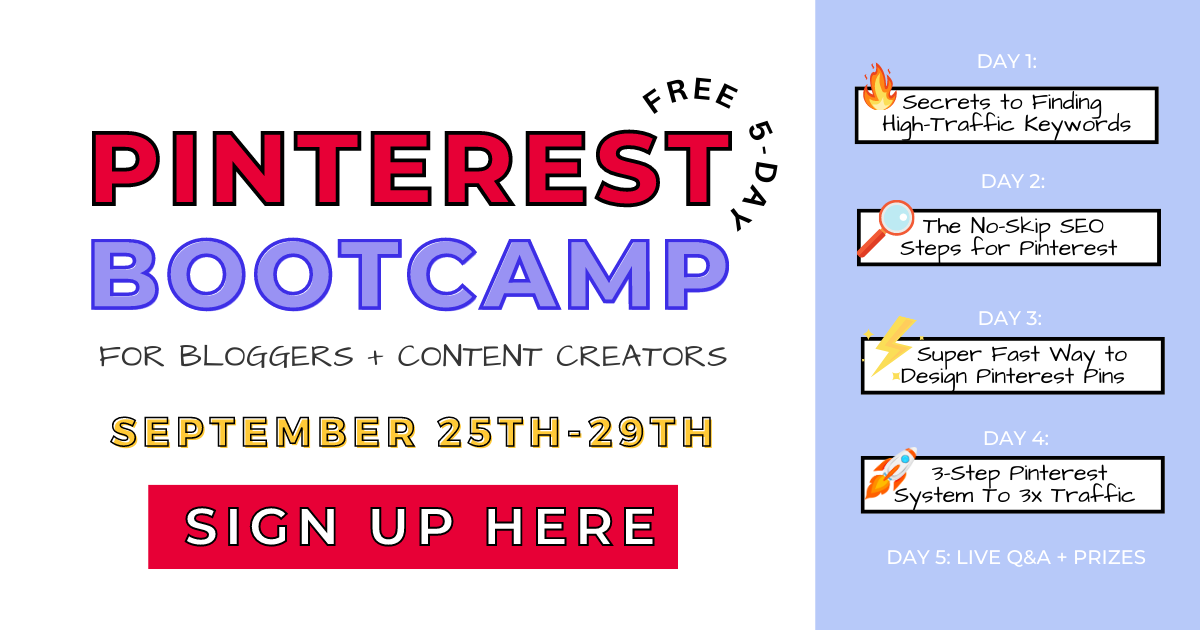 #2.
What's your average day like?
Take us hour by hour
I read The Miracle Morning by Hal Elrod while in my 9-5 and creating my side hustle. At that time, I needed something that would allow me to focus, get clarity and take some time to myself as I started my long days.
I now meditate first thing in the morning (after making coffee), diffuse some beautiful essential oils, read a self-development book for 10 minutes and then journal for 10 minutes. For me, I love this simple routine and feel it sets the tone for my day.
👉🏽 RELATED POST: How to Manage Your Time as a Work-at-Home Mom
I feel so fortunate to have the flexibility I now have as part of owning my own business. While in my 9-5 I would check my email (and sometimes answer!) before even getting out of bed. I was always checking my phone and email to make sure my boss or co-workers weren't contacting me (even on vacation days!).
Recently I met a friend for coffee and we ended up talking for 4 hours!!! It felt so amazing to be able to enjoy my time with my friend without having to be concerned about my boss calling or being attached to my phone.
#3.
How do you stay motivated? What or who inspires you?
There are a few things that motivate me.
One, I want to inspire and help as many women as possible (I have a goal of impacting 1,000 women by the end of 2020). I know exactly how it felt to be in a 9 to 5 that I just dreaded, but felt I had to stay because that was the social norm and that's what my parents wanted for me. I want to make sure women know there is a better way and that they can be successful.
My parents are the hardest working people I know with the strongest work ethic and I would love to be able to treat them to an amazing vacation!
👉🏽 RELATED POST: 54 Experts Share How to Get Motivated
#4.
Let's talk about goals. How do you slay yours?
At the beginning of each month, I set my goal and what I need to do to achieve it. As part of my morning routine, I journal, which includes writing out my goal as if it already happened.
I also have a huge whiteboard in my office where I write my goals for each month. It really helps to keep them visible!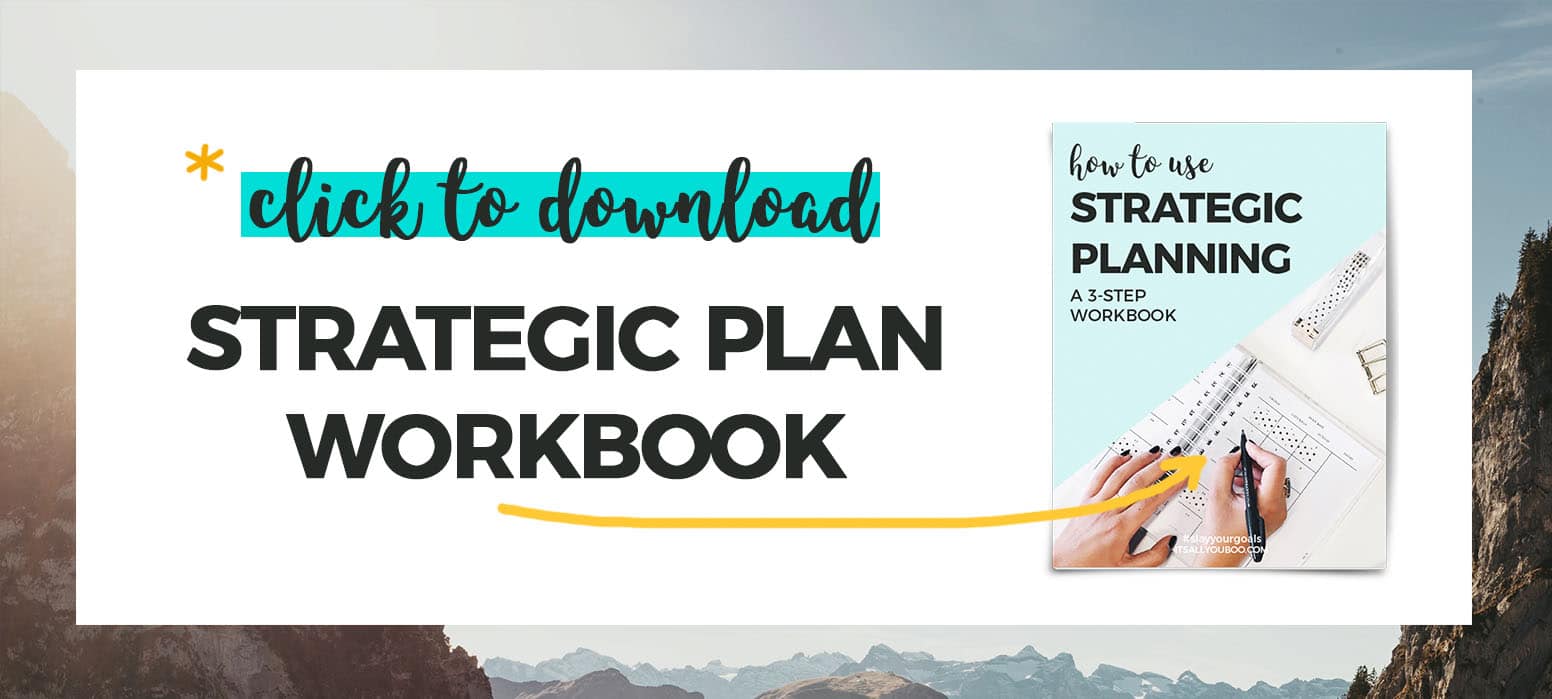 #5.
What's one app or tool that you can't do without?
Trello! I love Trello and use it every single day! I organize my day, keep checklists, organize my business, launches, social media content – you name it, it's in Trello! Even vacation planning happens in Trello!
👉🏽 RELATED POST: How to Project Manage Reaching Your Goals
#6.
What's your favorite and least favorite part of being an entrepreneur?
Favorite – I own my schedule and create my own success! And I love the amazing people I have met online.
Least – Sometimes it's hard to explain to people who don't understand the "online world" what I do.
#7.
What advice would you give to someone just starting out?
The right way involves a plan, a system for ensuring financial obligations are met while nurturing your emotional and creative needs. I teach my clients how to build a solid business foundation so they are set up for success!
Also, avoid Shiny Object Syndrome! Sometimes it's just best to take one piece of advice and implement before moving on. There is no one secret to success!

'Sometimes it's just best to take one piece of advice and implement before moving on. There is no one secret to success!' #Success #Entrepreneur Click to Tweet
#8.
What's the best business advice you've ever received?
"If you do what you've always done, you'll get what you've always gotten." – Tony Robbins
I like this quote for a few reasons. If you stay miserable in your 9-5, chances are you will stay miserable in that position.
The same goes for creating your own business. It's easy to compare yourself to other's success, but it's important to stay in tune with what you've done and what is working and what isn't working in your business and adjust accordingly.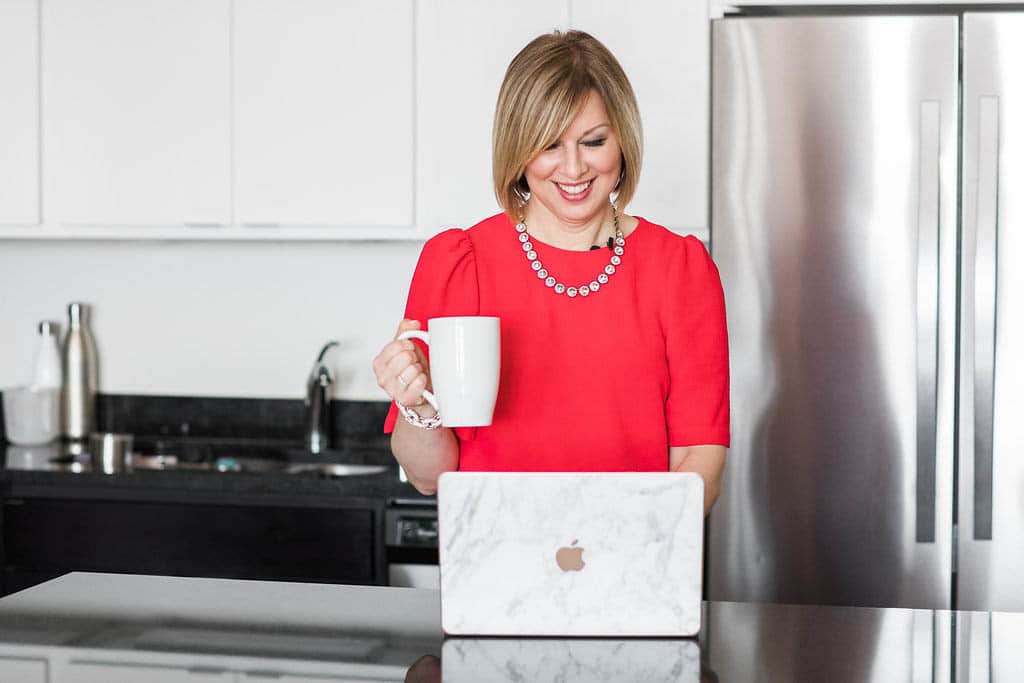 👉🏽 RELATED POST: How to Overcome Your #1 Struggle as an Entrepreneur
I think in summary this quote means to me that we always need to be evaluating. Whether it be personal or business, if we aren't happy with the results we need to change what we're doing.
#9.
What books do you think every entrepreneur should read?
I loved Russell Brunson's Expert Secrets book.
You are a Badass is life changing! A book you can definitely read multiple times!
#10.
Do you have a favorite quote or saying?
I love all things Abraham Hicks and often screenshot her sayings to read over and over again when scrolling through my photos!
A saying I love (author unknown) – "You will be exactly as happy as you decide to be."
👉🏽 RELATED POST: What is the Law of Attraction? How Does it Work?
I find this to be SO true!
After listening to Abraham Hicks more often, I really try to stay in alignment and not think or attract negativity.
#11.
Can we talk about money?
I have a COO consulting business where I have 2 clients that I love. I also have my Two Week Notice Society business where I offer 1:1 coaching and group coaching.
Prior to leaving my 9 to 5, I cut back on my spending and saved as much as I could before giving my notice. I was able to replace my income in under 6 months (which was amazing!!)
#12.
What's your strategy for finding clients or readers?
I find clients through social media – Facebook, Facebook Groups, Instagram.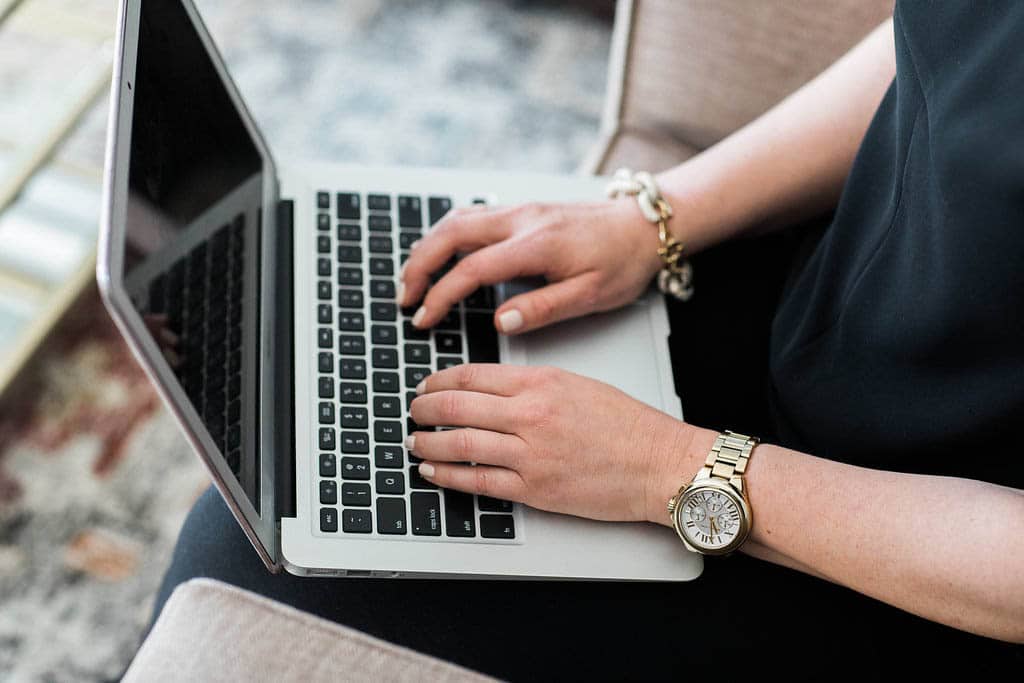 I do collaborations with others such as an interview on my FB Page, in my group and appear as a guest in other Facebook groups, summits, etc.
Also, I do some local networking and am an active member of some local women's entrepreneur groups.
#13.
What role does social media play for you?
I am very active on Facebook and Instagram. For Instagram, it's because of all the pretty pictures, but LOVE stories as you get to see real-life (most of the time).
I like Facebook groups that I'm active in as I get to actually get to know people.
#14.
Do you have a special offer you'd like us to know about?

Join my FREE action-packed 60-minute workshop on How To Make A Full-Time Income In Your Side Hustle (So you can leave your 9 to 5)!
✅ A proven 4 step process to create income in your side hustle so you can finally leave your 9 to 5 (even if you haven't made any sales or don't have an audience) that helped me replace my 6 figure income with my side hustle in just 6 months. Click to sign up and learn more!
Bonus Questions!
Quickly tell us about yourself and what you're currently:
Reading? I read multiple books at a time! I currently have on my bedside – Profit First, The Secret, The Universe Has Your Back, and a John Maxwell book.
Watching? All the Real Housewives (I know!)
Listening to? I love Podcasts! My faves – James Wedmore, Amy Porterfield, Heather McDonald, Tony Robbins, Gary Vee.
Eating? I LOVE sweets. I'm actually attempting a Whole 30-ish style diet starting tomorrow (isn't that what everyone says??) Really into Trader Joe's natural peanut butter and honey crisp apples.
Obsessed with? The hurricanes in the Caribbean. My boyfriend and I have traveled to the Caribbean extensively and it breaks my heart to see all the devastation. The people in these islands have always been extremely gracious, kind and accommodating to us. I'm praying for recovery and peace for the people of the Caribbean!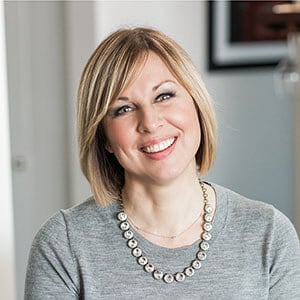 More About Guest Contributor
Amy Coats is an Entrepreneur, Corporate Exit Strategist, CFO, and founder of Virtual COO Solutions & Two Week Notice Society. After 20 years in the corporate 9 to 5 world, she realized she was destined for something far more satisfying.
But it wasn't enough for her to find her happy place in the world. She created Two Week Notice Society to empower women who feel the same way she did when she left the 9 to 5 grind and started her entrepreneurial journey. She is passionate about helping corporate women get their online businesses up and running, so they can leave their 9-5 and be the woman they dream of becoming! Her strategies contain the exact steps she followed to make it to the other side and love life all over again.
Last Updated on July 11, 2021
✕
Start Strategic Planning!
+ get weekly tips to help you slay your goals.