How do you get motivated?
What's the best way to motivate yourself?
For some the big question, this time of year is, how do I STAY motivated? I started, but how do I finish?
Maybe for you, it's even just the late afternoon and you're searching for ways to motivate yourself.
No matter where you are on the journey to achieving your goals, motivation plays an important role.
Motivation gets you started, motivation can keep you going, and motivation helps you follow through.
Perhaps right now you're waiting to feel motivated enough before you can even get started.
So, what do you do motivate yourself when you're not feeling it?
How do you get started when you're simply, just not motivated enough?
When you're in the "honeymoon" period of your goal the excitement of your new goal is still fresh and motivation is easier to find. But as the weeks and months roll on, it gets harder and harder to get started.
Search no further for the best motivation tips and tricks.
It's All You Boo has enlisted the help of the top motivation experts to answer all your questions about how to motivate yourself. Each expert featured in this collection of "get motivated" advice shares actionable tips and advice that you can easily apply to your life today.
Going deeper than traditional advice on how to get motivated, they share how you can find your why, focus on the end result, use quick wins, create new habits, use rewards and several other inspiring ways to motivate yourself.
We asked 54 Motivation Experts, "How do you motivate yourself to reach your goals?" Here's what they had to say about how you can get motivated today.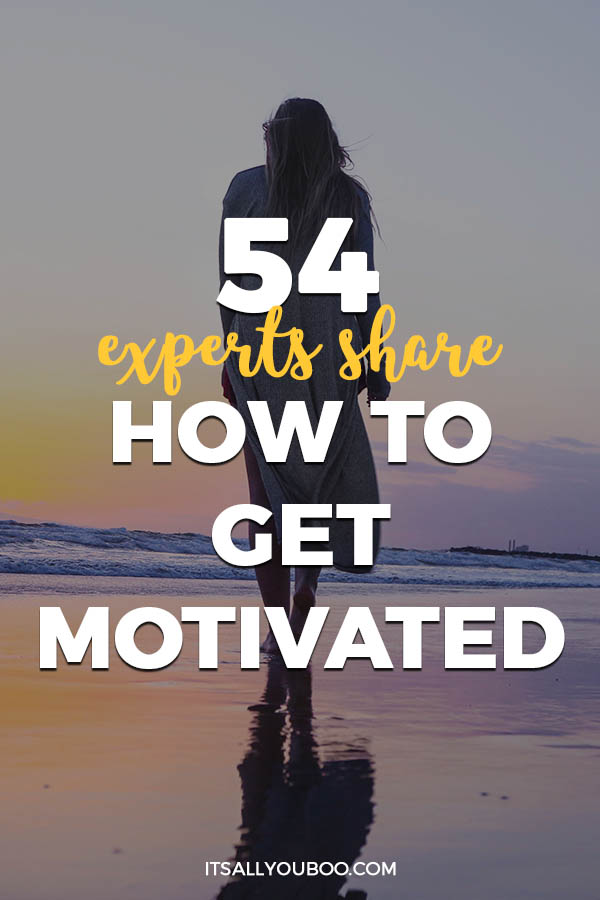 Finding Your Why
What's your why, your purpose, the reason you have this goal? Motivate yourself by finding your why and determining the purpose behind your actions. This collection of how to get motivated advice, shares how your why motivates you.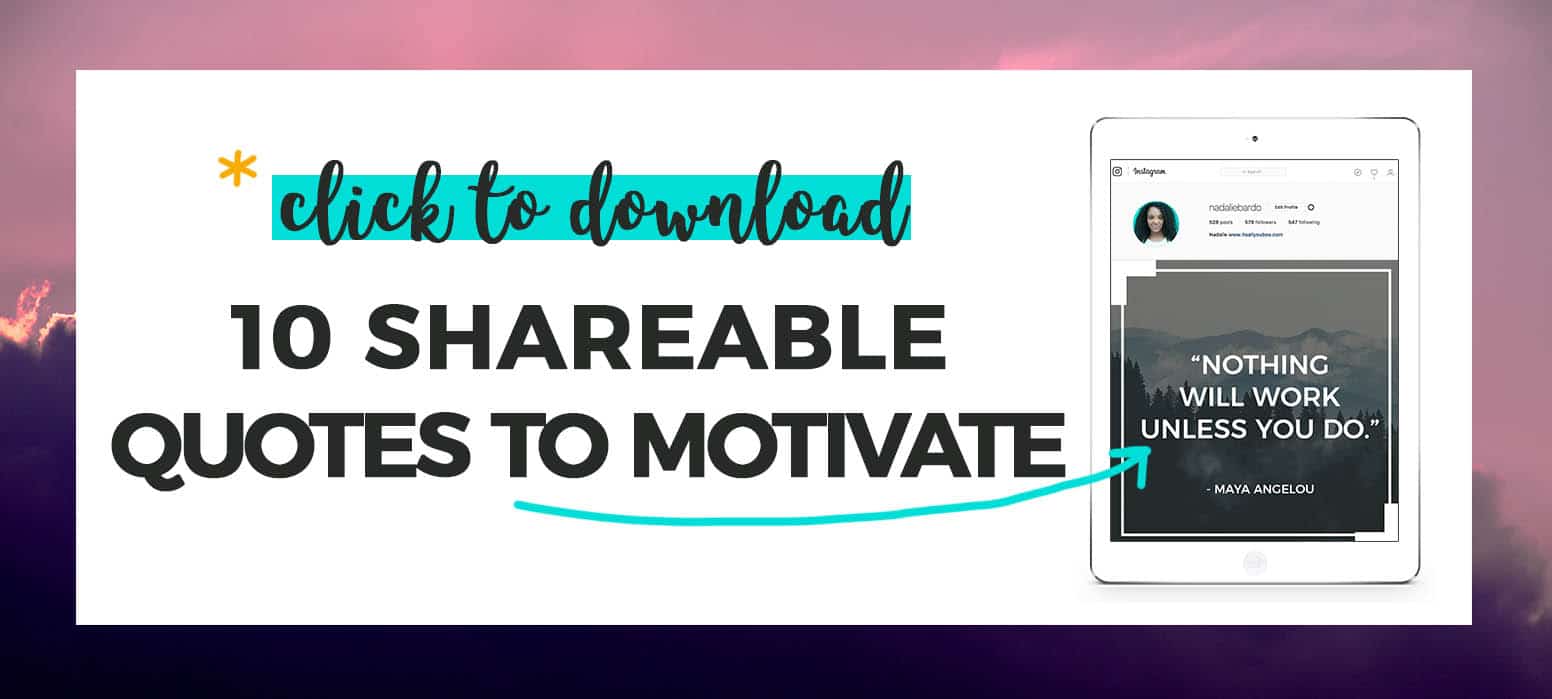 Focusing on the End Result
What's your end result? What will you have, or where will you be when you achieve this goal? This selection of motivate yourself advice focuses on thinking about your future, from tomorrow to ten years from now.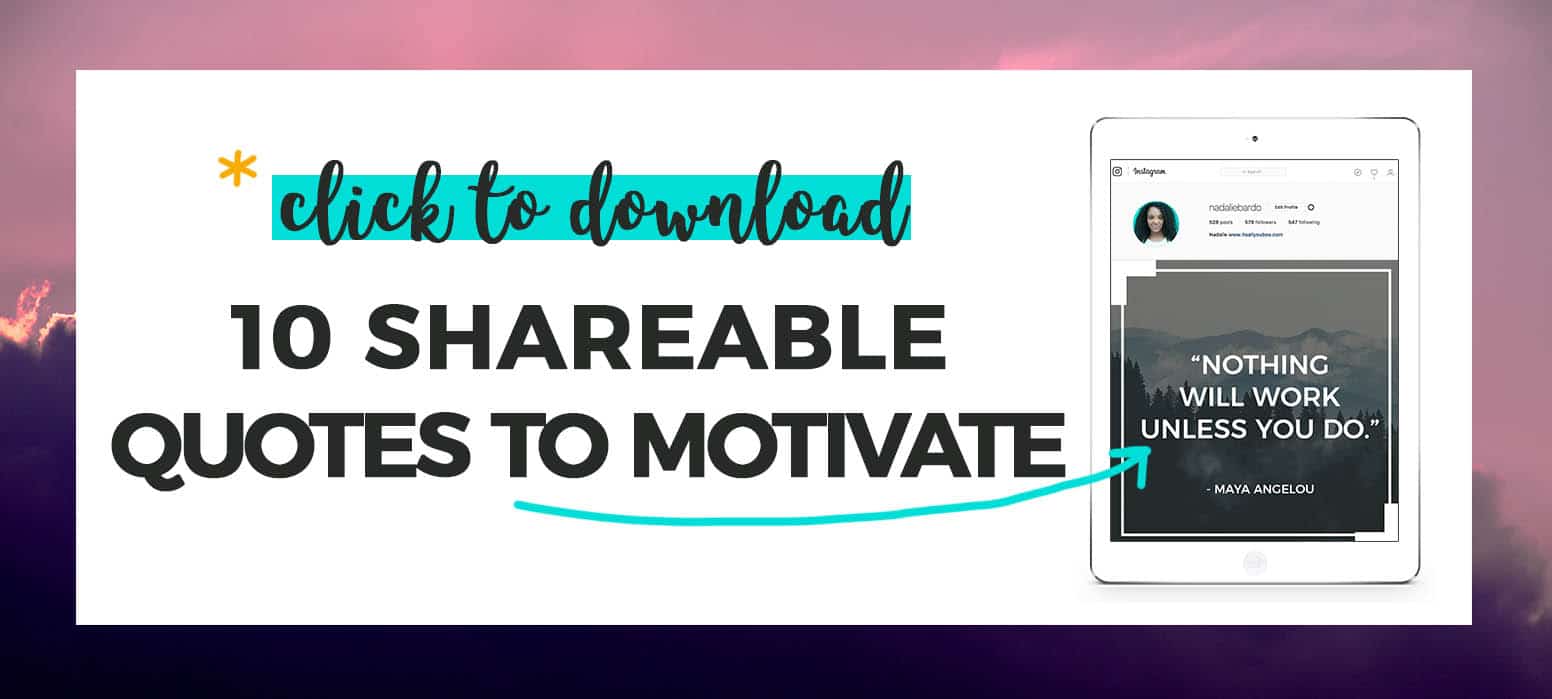 Meditating on Your Goals Daily
Do you think about, remind yourself or meditate on your goals every day? This collection of motivate yourself advice encourages you to meditate on your goals, with creative ways to stay focused on your goal.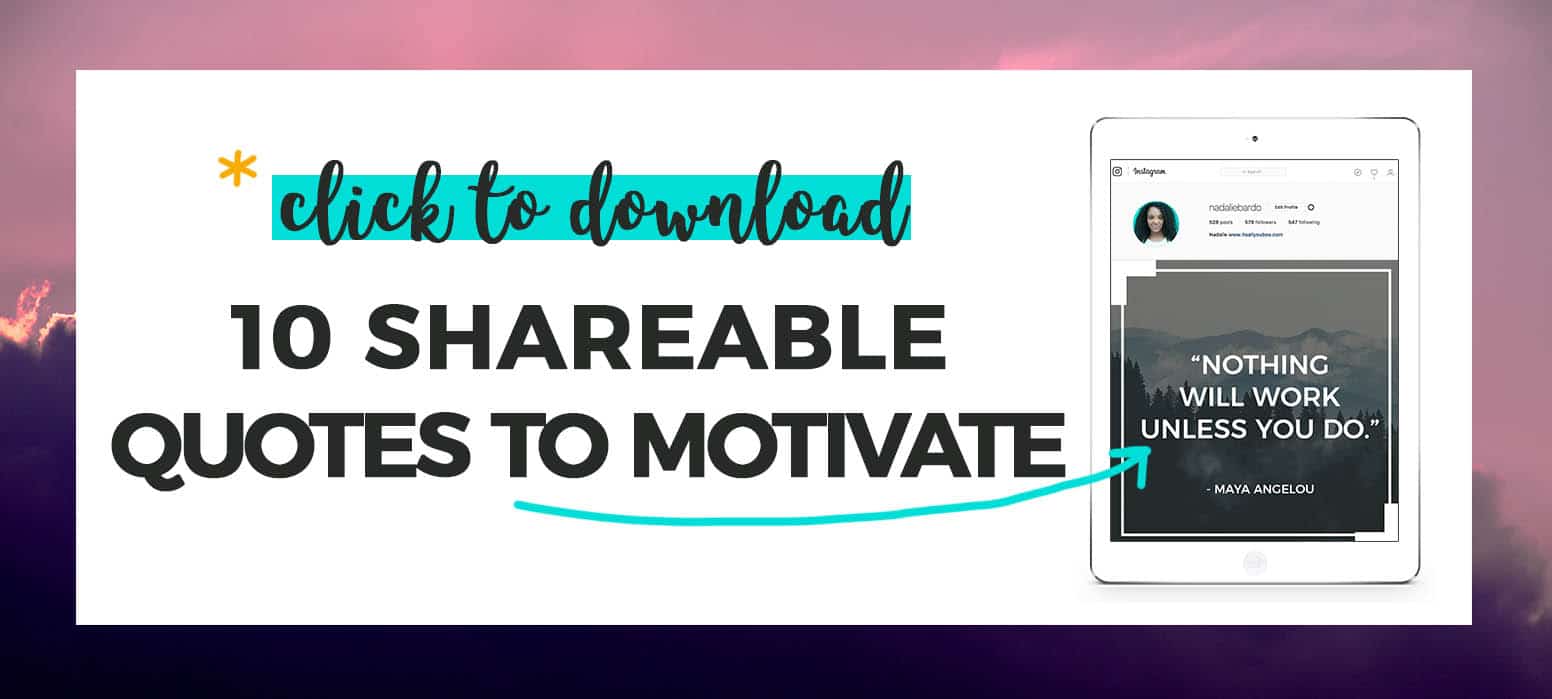 Write Your Goals, Then Break Them Down
Are you writing your goals down? What about breaking them down into smaller parts? These motivation experts share how to motivate yourself by writing down your goals and making them manageable. Read on to find out how exactly.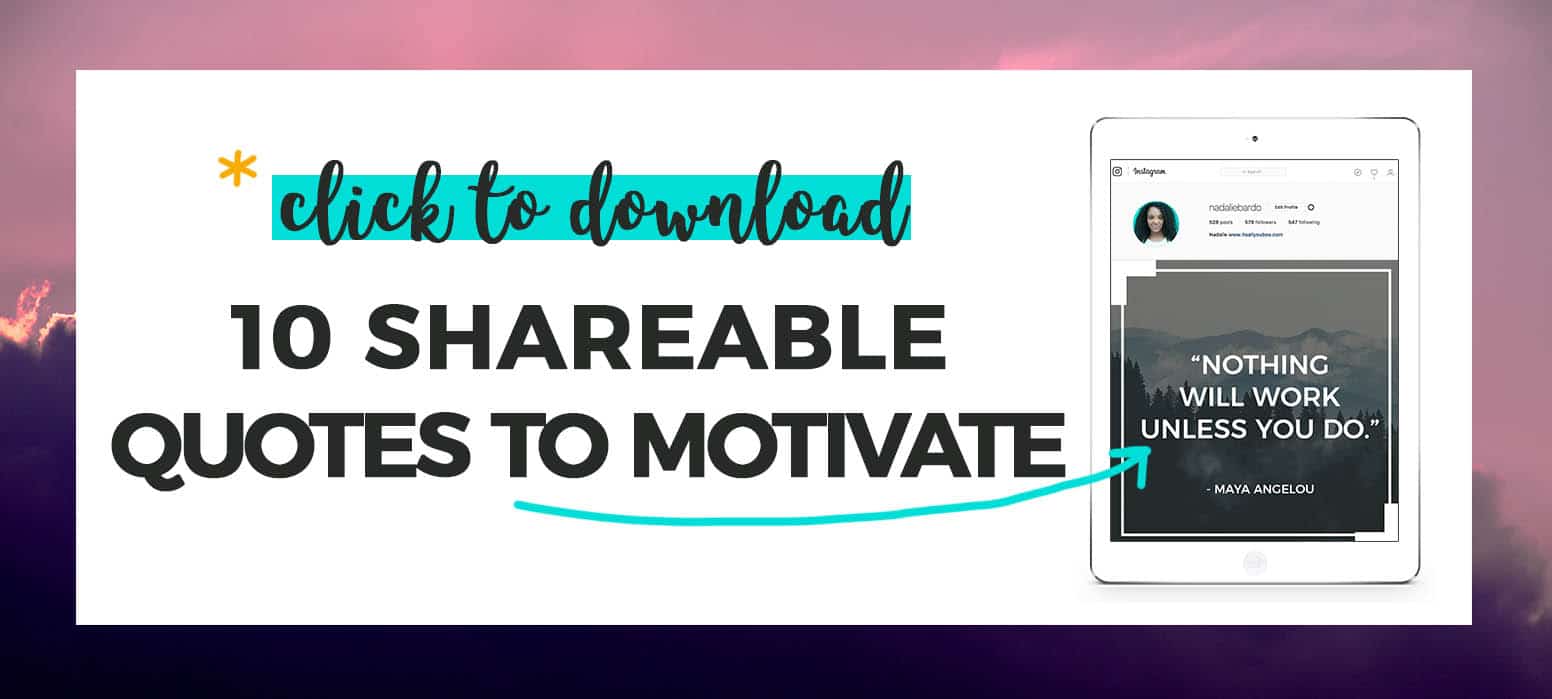 Quick Wins, Rewards and High ROI
Are you discouraged by not seeing results? Are you burnt out and exhausted from doing too much, with too little results? These motivation experts share how focusing on n the quick wins, rewards and high ROI helps you stay motivated.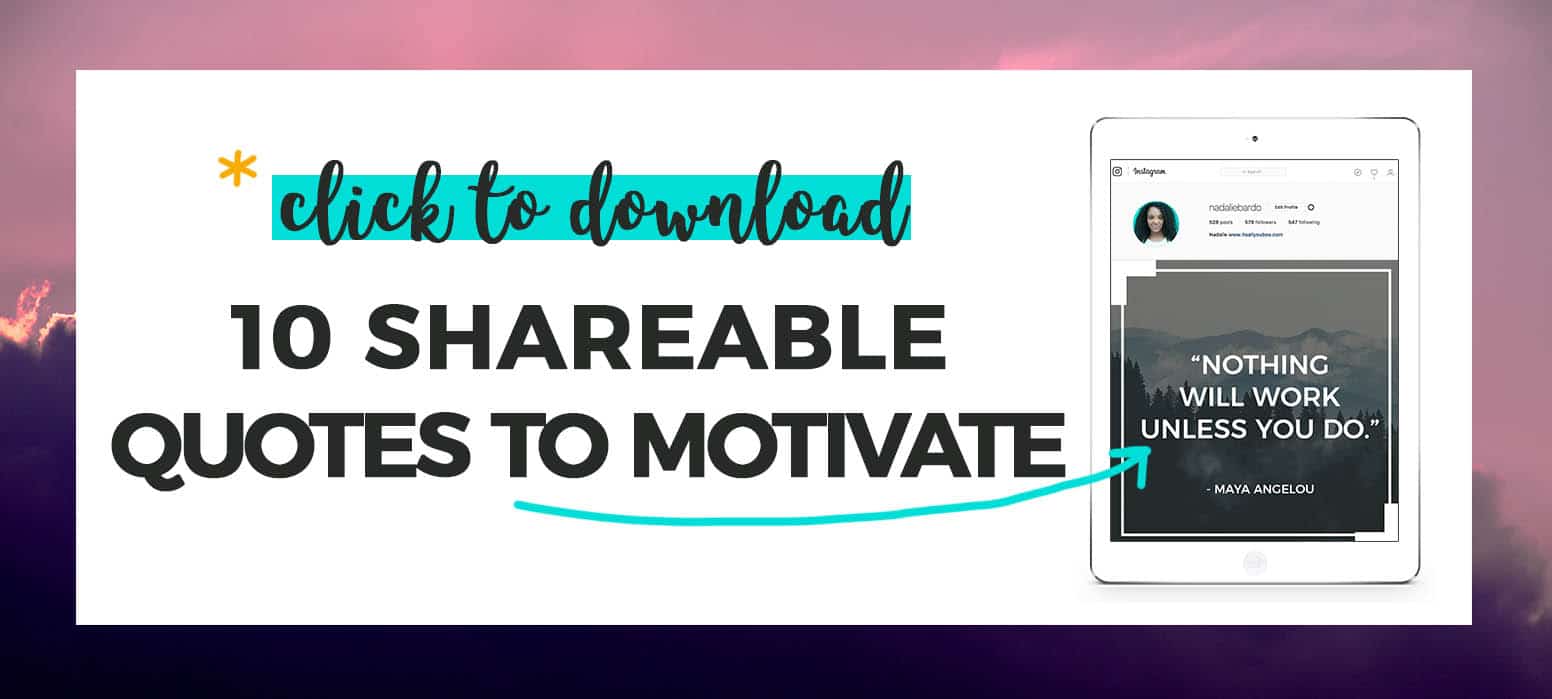 Creating Habits and Setting a Schedule
Do you have a schedule? Are you setting habits? You should! Stay motivated by creating habits and schedules that make motivation easier. Read below to find out how.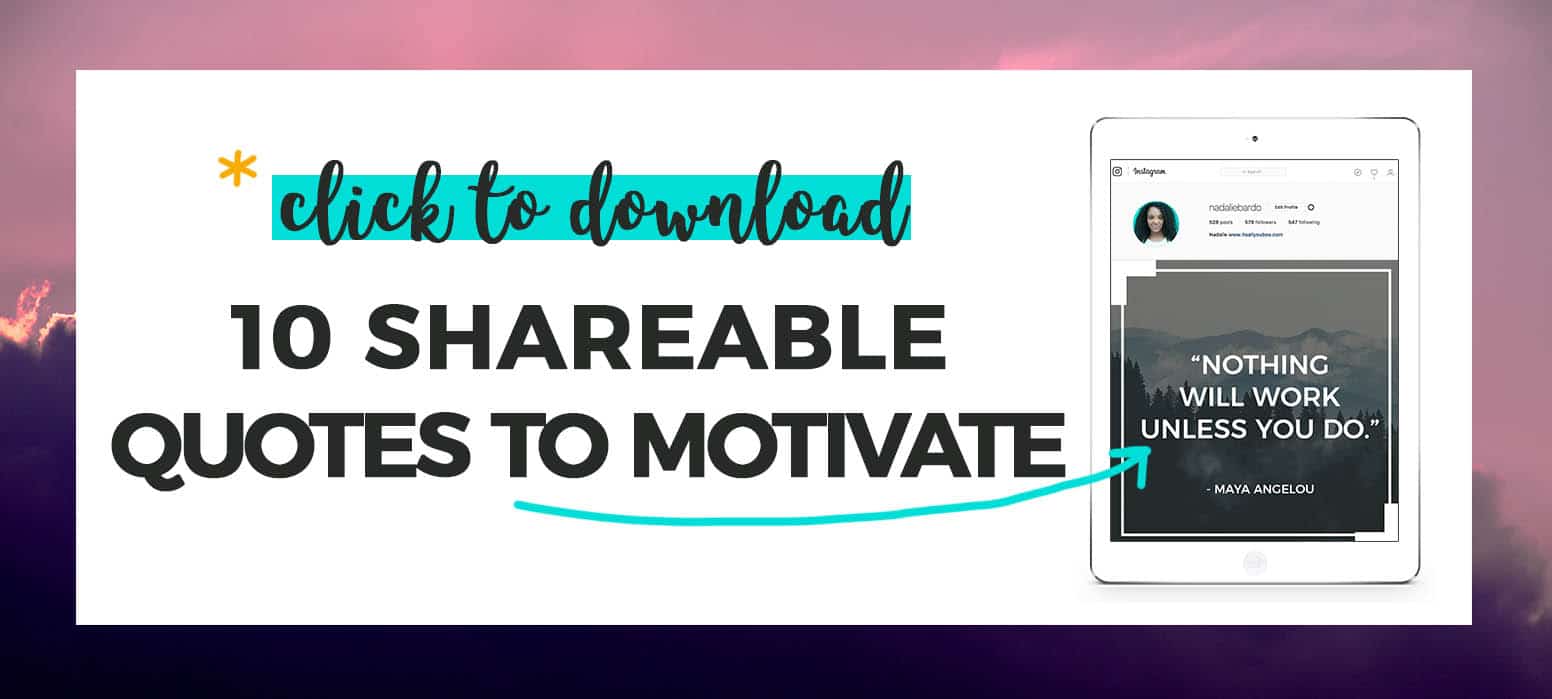 Having Supportive Accountability
Did you know you can't stay motivated and accomplish your goals all by yourself? This collected of how to get motivated advice focuses on building a support system and accountability.
Practicing Positive Self-Talk & Love
What are you telling yourself about your goals? Are your positive, loving and kind to yourself? You should be! Learn how to get motivated by practicing positive self-talk and self-love.
Being Passionate & Personal About Your Goals
Are you passionate and excited about your goals? You could be unmotivated because your goals aren't personal. This collection of how to get motivated advice encourages you to become passionate, to believe in yourself and your goals. Find out how below.
Get Your Motivational Quotes
Are you feeling motivated and ready to implement all this advice? Sometimes you need a little reminder to get you motivated. I've created 10 beautiful designed shareworthy, quotes that motivate for you to share on social media or on your blog/website.
This download comes with high-resolution quotes formatted just right for Instagram (square) AND Facebook/Twitter (landscape).
Share the motivation!
Attribution is not required, but of course, appreciated (@nadaliebardo). If you love these images, all I ask is that you share this post.
You don't have to wait for motivation to get moving. You need to create your own motivation!
Learn what inspires you, what gets you moving, what helps and hinders you!
Know where you're going and why you want to achieve your goal.
Each of these tips can help you not only get motivated to start but help you stay motivated enough to finish.
Are you struggling to get motivated? 54 Experts share how to motivate yourself. Click here to learn how to stay motivated to reach your goals. #motivation #motivationalquotes #goalsetting

How do you get motivated?
Last Updated on December 11, 2021