Do you need simple money management tips for beginners? Want to know how to improve your money management skills?
Whether you're looking to save extra money in the bank, reduce your dependence on credit cards, or improve your financial situation overall, it all starts with learning how to manage money.
With credit cards, student loans, mortgages, and even lines of credit so easily accessible, it's no surprise that so many more of us know the realities of debt, but very little about how to manage money to avoid it and secure our futures.
To grow wealth, you don't need a better-paying job or an inheritance from your parents. In a good number of cases, simple money management tips for beginners are all that you need to cut costs, enhance your ability to save and invest, and reach your financial goals.
However, good money management is not the same from person to person. You should manage your money in a way that will meet your income, needs, and wants. Your financial success might look different from someone else's, as will your starting position. But that's okay!
The key to personal money management is making sure you're on track to meet your goals and successfully manage any financial difficulties and opportunities. Taking the effort to master a few critical financial guidelines will help you build wealth and create a secure financial future.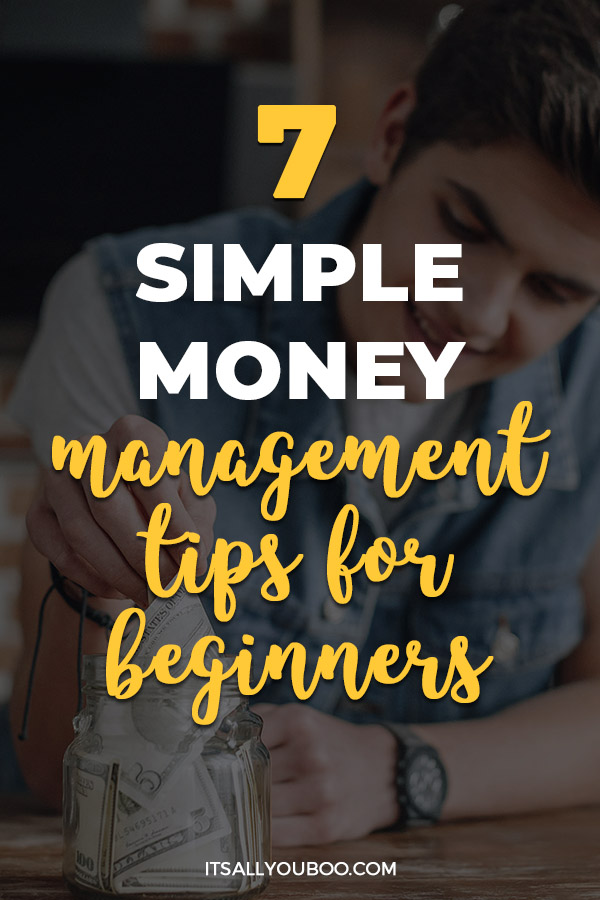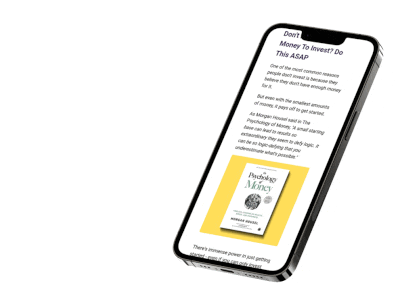 What is Personal Money Management?
One of the essential things you can do to have a healthy, happy, and secure life is to learn how to handle your money. Every part of your life is influenced by your level of understanding of budgeting, saving, debt, and investment.
The process of planning, saving, investing, spending, or otherwise managing an individual's or group's financial usage is referred to as money management.
Even if you have one or multiple sources of income, you must effectively manage them since you will most likely be subject to taxes and other deductions such as health insurance and retirement investments.
Having money set up for a rainy day, known as an emergency fund, might also help you avoid going into debt in an emergency. And one of the benefits of having life insurance is protecting your family, spouse, or children in the event of the unthinkable.
Also, regardless of whether you make a lot of money, improving your personal finance abilities will help you identify methods to save and in some cases even take advantage of free money.
How Can I Improve My Money Management Skills?
Money management refers to how a person or a family manages their finances. For some, this is handled by a financial advisor. Saving, investing, and budgeting are all aspects of money management. It includes tax and estate planning, as well as retirement planning and insurance coverages.
To improve your money management skills, you have to first understand the areas of your money that require attention. Below are the aspects of your finances that need management.
👉🏽  RELATED POST: Financial Planning for Beginners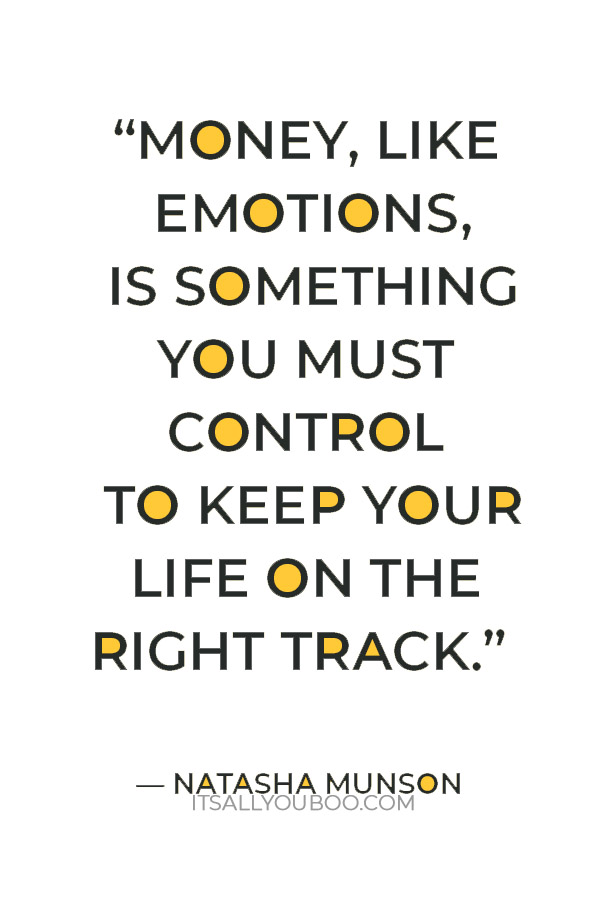 7 Ways To Improve Your Money Management
#1.
Your Insurance Coverage
Getting adequate insurance coverage and having policies in place can provide you and your loved one's peace of mind. Finding low-cost auto insurance can even be helpful since smart personal finance decisions include ensuring your family's financial stability.
#2.
How You Spend Your Money
Money management skills help you determine how much your monthly costs are and assist in budgeting within your income.
Bills, rent, mortgage, shopping, food, debt payments, and contributions are all part of your expenditures. Do you have a habit of overspending or purchasing items that you don't need?
#3.
Your Streams of Income
No matter how many sources of income you have, it directly affects your budget. A budget motivates you to set goals, save money, track your progress, and realize your ambitions.
You'll rarely find yourself in this vulnerable position if you develop and stick to a budget. You'll know just how much you make each pay period, what you can afford to spend, and how much you need to save and invest.
👉🏽  RELATED POST: Budget Your Money with Sinking Funds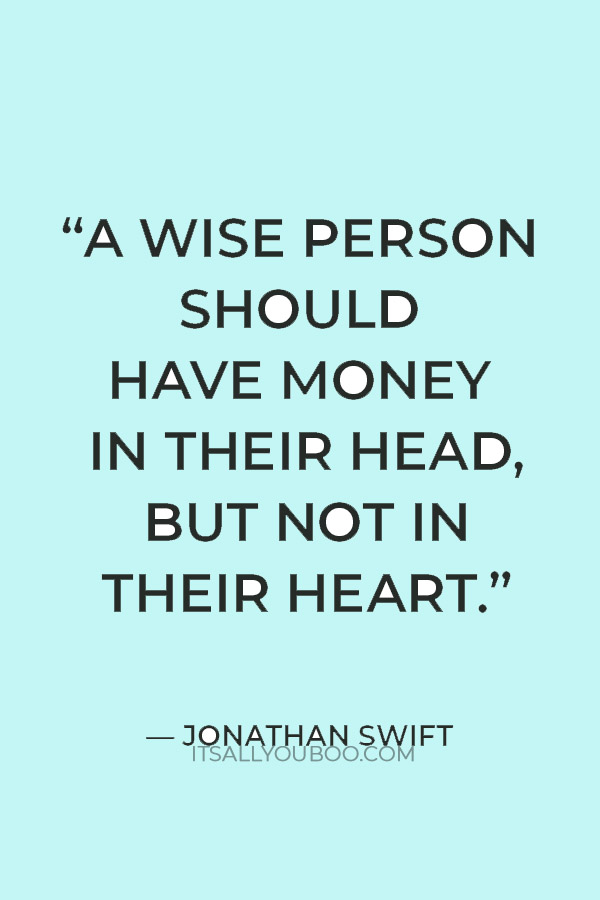 #4.
Your Retirement Plan
If your goal is to create a legacy for your family or retire early, the retirement planning decisions you make today will significantly affect what you can and can't accomplish in the future. A pleasant retirement is mainly determined by the amount of money you have set up to sustain yourself when the time comes.
#5.
Your Savings Plan
In an emergency, having money set aside might save you from going into debt. Whether you make a lot of money or not, improving your personal finance abilities may help you find ways to save.
The easiest way to save money is to take a look at your expenses and cut where you can. What do you pay for but not need or use? Think subscriptions and recurring fees like streaming. Cutting your spending can help you save.
#6.
Your Debt Recovery Plan
Debt is unavoidable sometimes since it is used to purchase automobiles, homes, and other goods. When you take on debt, though, you must consider how it will affect your future spending and how to manage your finances.
Instead of piling up debt, understanding how to save for purchases may significantly impact your spending habits.
#7.
Your Investments
Investing helps you save money for the future and achieve your financial objectives faster. Investing may be done in a variety of ways. With sound financial education, you can also pick the perfect investments that meet your requirements, personality, and ambitions.
With that out of the way, it's a good time to take stock of your various bank accounts, lines of credit, credit cards, debts, and investments.
You can use a simple Google or Excel spreadsheet and then enter all these figures into a free online calculator to determine your net worth (a fancy term for your assets subtracting your liabilities). Your net worth can give you a picture of your financial health.
👉🏽  RELATED POST: Is it Better to Save Money or Pay Off Debt?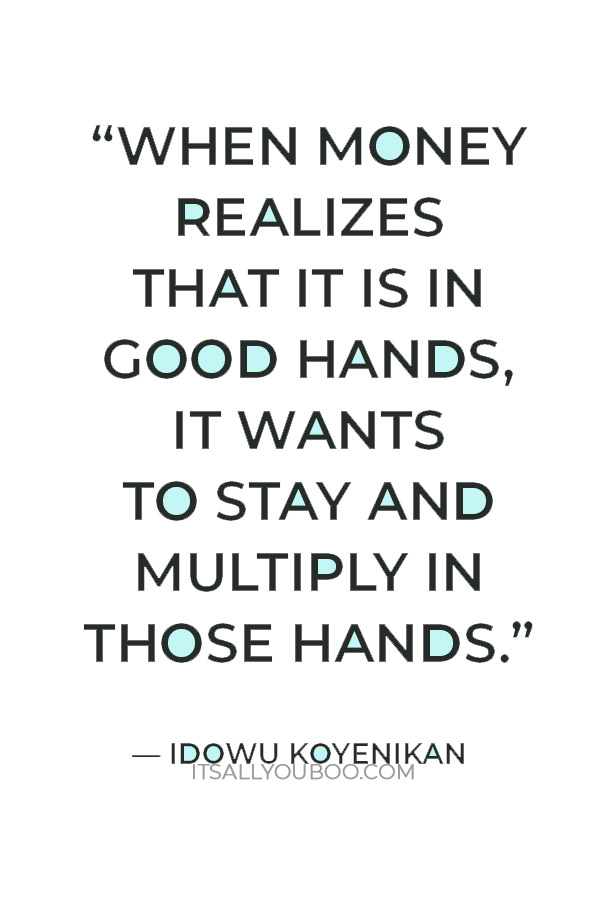 What is the Best Way to Manage Personal Finances?
Now that you have a general idea of the factors that directly affect money management, three methods can help you manage those aspects.
The 50/20/30 Method
What is the 50/20/30 budget rule? It is a money management method that models how you should spend a percentage of your income. This strategy is ideal if you can cover all of your bills with half of your income.
You spend 50% of your earnings on living costs, 20% on savings and debt repayment, and 30% on personal expenses. Personal spending can be for vacations, dining out, or personal shopping so you can have fun while also saving money.
The Envelope System
For overspenders, this cash-based budgeting technique works effectively. It allows you to reduce your debit and credit card expenditure by withdrawing cash and putting it into pre-labeled envelopes for purchases such as groceries and apparel.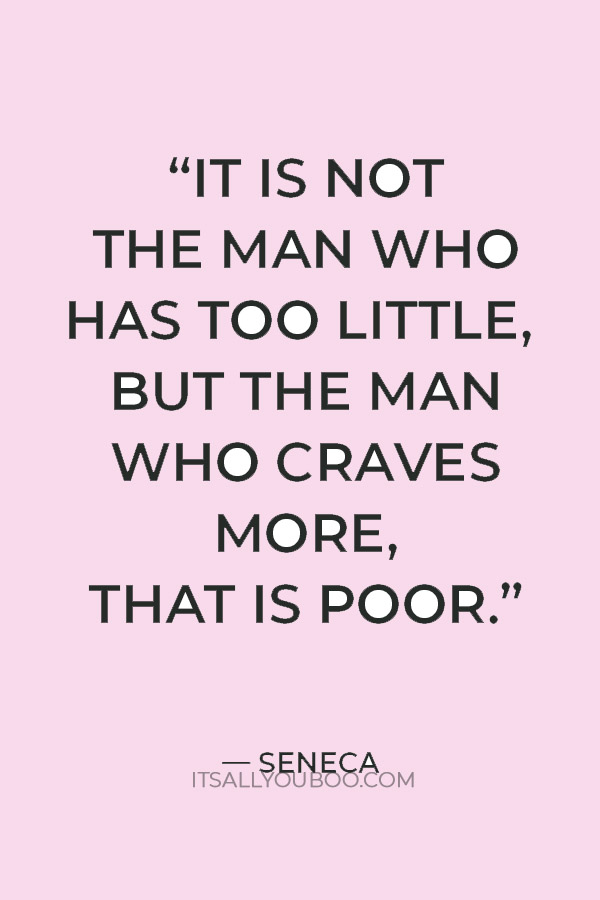 The Zero-Based Budget
This method is ideal for keeping track of all of your earnings. You set a budget for your spending and bills, then allocate any leftover funds to your goals. It's also good for those trying to pay off debt as quickly as possible and those who are living check to check.
Simple Money Management Tips for Beginners
Tip #1:
Learn Self Control When Spending
Even though you can buy almost anything on credit, it's wiser to wait until you've saved up enough money to purchase it with cash.
Paying interest on unnecessary items is a way to stay in debt, which is not the goal of smart money management. A debit card is similar to a credit card in that it deducts funds from your checking account all at once, preventing you from accruing interest.
You also have to control how you spend your money and avoid splurging. Setting room in your monthly budget for leisure shopping is a great way to gain self-control when spending.
Tip #2:
Keep Track Of Your Spending
If you don't know how much money you spend each month or where it goes, there's a high chance your personal spending habits aren't the best.
Spending awareness is the first step toward better money management. Use a money management tool like Mint to track your spending by category. This will help you discover how much you're spending on non-essentials like restaurants, entertainment, and perhaps even your morning espresso.
You can establish a strategy to improve your spending behaviors once you know how you spend your money.
👉🏽  RELATED POST: 10 Ways to Save Money Fast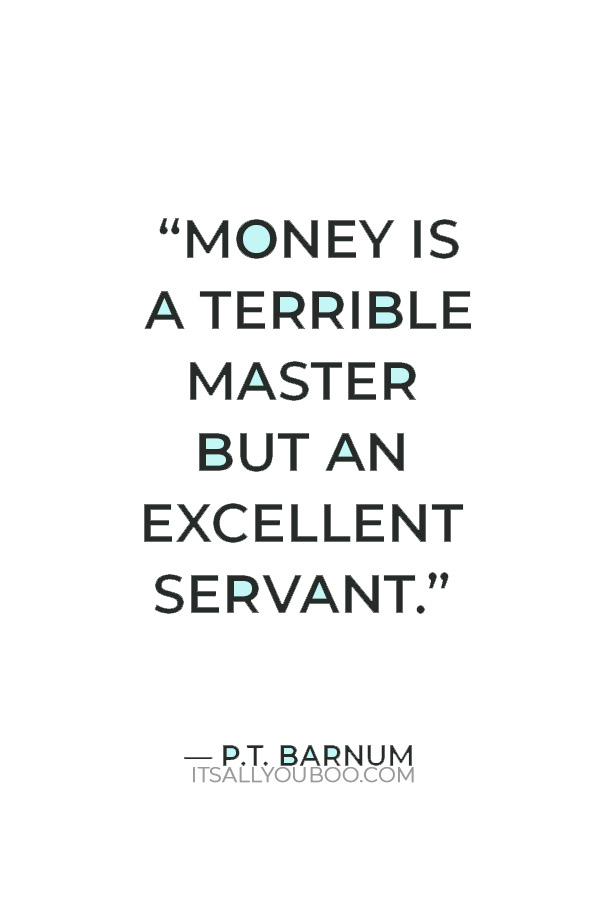 Tip #3:
Improve Your Credit Score to Lower Your Loan Interest Rates
Getting your interest rates lowered is a great way to get out of debt fast. Lenders offer borrowers with a better credit score a cheaper interest rate because they are more sure to return the debt in full and on time.
A good credit score may also help you qualify for a smaller down payment when applying for a mortgage.
You can improve your credit score by:
Adding yourself as an authorized user on someone's credit card with a solid payment history
Paying your bills on time or early
Paying off credit card debt in a strategic manner
Reporting rent and utility bills to credit bureaus
Resolving credit report inaccuracies
Requesting increased credit limits on current cards
Tip #4:
Make an Emergency Fund
Build an emergency fund that you may use if unexpected circumstances arise. Even if your contributions are tiny, this fund can rescue you from potentially dangerous situations in which you have to borrow money at high-interest rates or can't pay your bills on time.
You should also contribute to a general savings account to increase your financial security in case of a job loss. Make automatic deposits to this fund to help it flourish and foster the habit of saving money.
Tip #5:
Save Money to Make Large Purchases
When you pay cash, you avoid accruing interest and incurring debt that will take months or years to repay. Instead of using a loan or credit card, you can save money in a bank account and earn interest.
Of course, certain types of loans and debt might be useful when making large purchases, like a house or a car that you urgently need. However, for other large transactions, cash is the most secure and cost-effective choice.
👉🏽  RELATED POST: Pay Off Credit Cards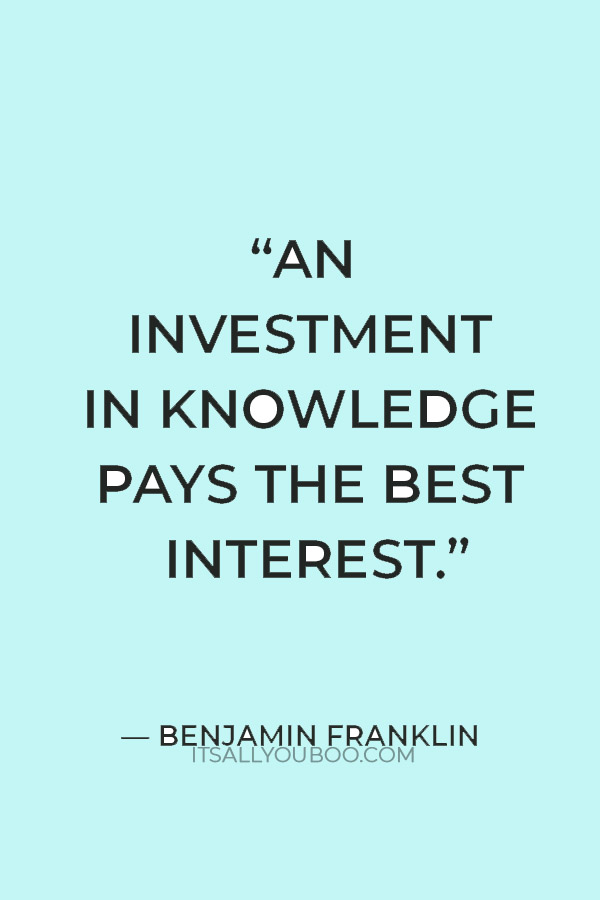 Tip #6:
Make the Most of Your 401(k)
Enroll in your company's 401(k) plan as soon as possible if you haven't already so you can begin building your retirement account.
If your company offers a 401(k), you should have access to professionals who can answer questions in your best interest, such as human resources. You may have questions since a 401(k) can be confusing. To take full advantage of your plan, ask the following questions:
Can I carry over from my existing 401(k)?
Does my employer match my contributions?
What fees will I be paying?
Where is my money invested?
Don't worry if you don't have access to a corporate plan. Self-employed individuals have a variety of retirement planning alternatives.
Others can form their own IRAs, which allow them to withdraw a specified amount of money from their savings account each month and deposit it straight into an account. Even if it's only a tiny amount, it will build up to something useful in the end.
Tip #7:
Take Care of Your Health
Do not put off applying for health insurance if you are already uninsured. An accident that leaves you injured is far more common than you would believe.
When you're working, your company may provide health insurance, including high-deductible health plans that save money on premiums and qualify you for a health savings account (HSA).
Should you need to buy insurance on your own, look into the plans available via the Affordable Care Act's Health Insurance Marketplace. There should be federal plans available, and your state may also have one.
Compare insurance quotes from several companies to discover the best deals and check whether you qualify for a discount based on your income.
When you're under the age of 26, a better alternative could be to continue on your parents' health insurance if they have it, which has been an option since the Affordable Care Act was passed in 2010.
To show gratitude, you can offer to compensate them for the extra expense of keeping you on their plan if you can afford it.
👉🏽  RELATED POST:  Insurance 101: Are you covered?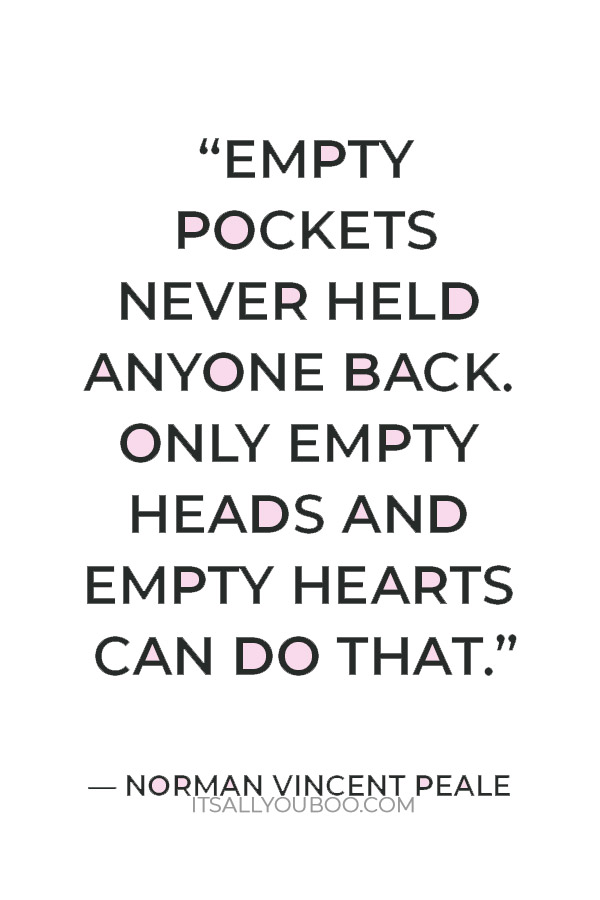 Get Your Simple Budget Spreadsheet
Start your journey to money management by creating a budget! With the Simple Budget Spreadsheet, you'll be able to track your expenses and savings It's easy to use and compatible with Google Docs and Microsoft Excel.
Use these money management tips for beginners to help you take control of your finances. If these financial principles are new concepts to you, don't worry, the hardest part is getting started.
Scroll back up and work through each of these tips one by one. You can figure out your budget, cut your spending, take stock of investments and insurance, and commit to saving for retirement or even big purchases.
That's how you stop struggling with money and start managing your personal finances like a boss.
How can I improve my money management skills? How do I budget my money wisely? Click here for 7 simple money management tips for beginners by @BuyAutoInsure. #PersonalFinance #FinancialLiteracy #FinancialPlanning #Finance

Got any other simple money management tips for beginners?
---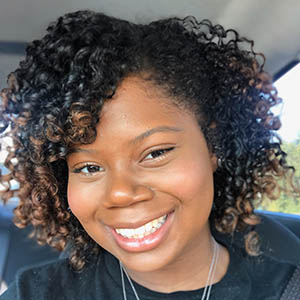 More About Guest Contributor
Imani Francies writes and researches for the auto insurance site, BuyAutoInsurance.com. Imani stays up to date on the newest money management trends to help people save money and invest their earnings.
Last Updated on December 28, 2022
✕
Create Your Simple Budget
+ get weekly tips to help you slay your goals.