What are the steps to building wealth from nothing?
How do you build wealth with low income?
Wealth building is defined as the process of generating long-term income through multiple sources.
This basically means having other sources of income apart from your job, which could be in the form of savings, investments, or income-generating assets. Income pays the bills, but it's money that literally goes in and right back out of your pocket.
Wealth, on the other hand, is the sum total of money, resources, and assets that give you financial security. Many people turn to wealth building and develop wealth management strategies to secure their financial future.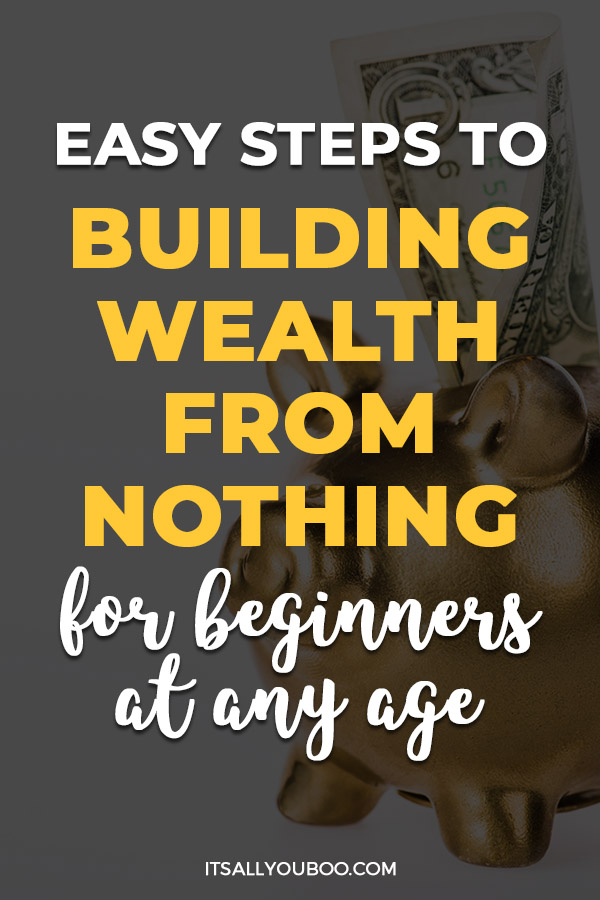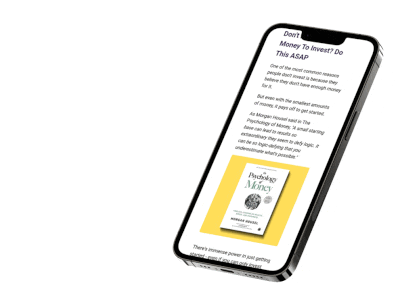 Why is it Important to Build Wealth?
Financial well-being is the foundation upon which many other aspects of a person's life are built. Even if you say you are fine with what you have and have no desire for wealth, the fact is that we live in a capitalistic society that requires money to get by.
#1.

Prepare for Unexpected Challenges
Life will throw challenges your way, often when you least expect it. This could be in the form of health issues, natural disasters, tragedy, and loss, etc., that may require you to rebuild your life.

In the face of these situations, you'll want to have the financial ability to get back on your feet as quickly and efficiently as possible. Wealth allows you access to the resources you need to rebuild faster and with minimal disruption.
#2.

Supports Happiness and Peace of Mind
No one wants to live paycheck to paycheck and have to worry every time the bills are due.

Having wealth supports happiness and financial peace of mind by enabling you to live the lifestyle you want; not the one you're forced into. Even if you lose your earned income, you can still maintain your standard of living without having to worry about the state of your finances.
👉🏽  RELATED POST:  How to Have Better Spending Habits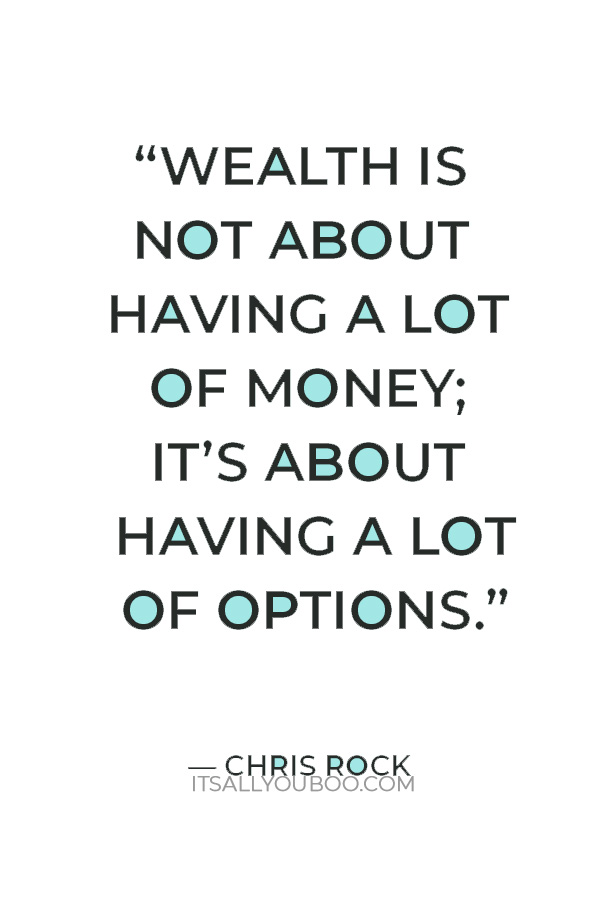 #3.

Secure and Healthy Retirement
You can't work forever. There will come a time in your life when you will be ready to retire from your career, and it is at this point that all the saving, investing, and financial planning pay off.

Saving for retirement as early as possible will allow you to live an optimum lifestyle and enjoy the rest of your life the way you want, without the burden of debt and or financial restraint.
#4.

Financial Freedom
People may have different reasons and motivations for building wealth, but it all boils down to one thing: FINANCIAL FREEDOM.

Wealth building is so much more than just being able to buy what you want; it's about breaking free of the "rat race" and having control over your life.
How to Build Wealth from Nothing
Can you build wealth from nothing?
This may seem like a mission impossible to you now, but it can be done. People do it all the time, amid the most adverse circumstances. You don't have to come from money or benefit from powerful connections to increase your net worth.
You can start building wealth no matter how old you are or what stage you're at in life. Yes, even if you have debts to clear and little money in your bank account. The process won't be easy and it definitely won't happen overnight, but with the right mindset and wealth-building strategies, you can build wealth over time.
👉🏽  RELATED POST: 4 Debt Reduction Strategies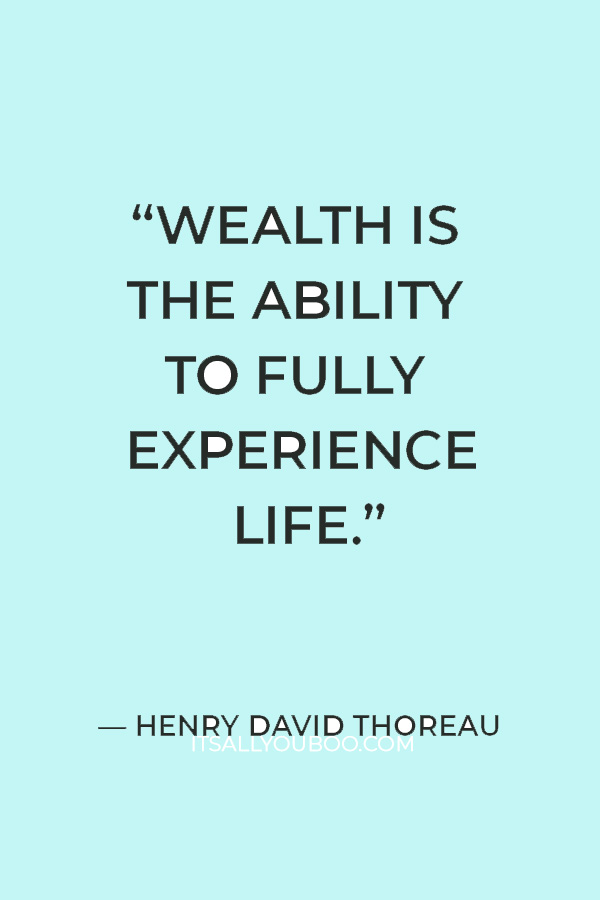 To get you started, here are 8 steps to building wealth with low income:
#1.
Set Financial Goals
Many of the wealthiest people alive aren't born with a silver spoon, but they were able to accumulate wealth because they know how to set the right goals.
Goal-setting is the first step towards creating wealth. Whether it's your emergency fund, retirement plan, or investment portfolio, you need a clear vision of what you want to achieve and how to get there.
What financial goal do you want to achieve?
#2.
Live Below Your Means
You can't just scrimp and save your way to wealth. Wealth building takes more than just saving money, but saving is where it all starts.
One essential element to building wealth from almost nothing is living below your means. By reducing your living expenses and cutting costs where you can, you'll be able to consistently save a portion of your paycheck.
👉🏽  RELATED POST:  How to Cut Spending Quickly
#3.
Pay Yourself First
Many people, especially millennials and Gen Z's, get a little spend crazy every time they get their paychecks. While there's nothing wrong with rewarding yourself for your hard work, if you want to build wealth, always pay yourself first.
This means regularly setting aside a percentage of your income for savings and investments before making discretionary purchases. You can start with 5% of your income and work your way up. Over time, you'll get used to living off less.
#4.
Practice Good Money Management
Wealth creation isn't just about earning more and more money. The most important part is managing that money well. A salary hike, for example, shouldn't result in increased living expenses, but more funds for savings and investments instead.
No matter how much you earn, if you spend most of it, then you'll have very little that goes towards your financial goals.
👉🏽  RELATED POST:  5 SMART Financial Goals Examples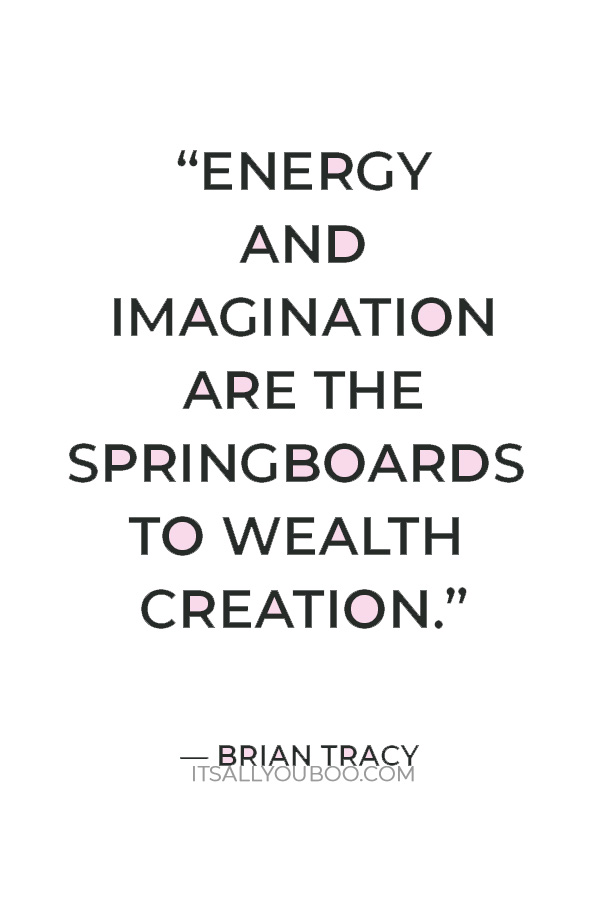 #5.
Avoid Emotional Spending
Many times, we let our feelings influence our financial choices. People tend to spend money when they're happy, sad, stressed, or bored. And while this is sometimes okay, impulse buying and emotional spending can derail your finances.
If you want to build wealth, you become aware of how your emotions can influence your financial decisions and then learn to control them. Remember that one of the most critical aspects of wealth building is keeping the wealth you accrue.
#6.
Reduce or Eliminate Debt
Trying to save and invest while you're in debt hardly leads to financial progress. It's like running a marathon with your feet tied together. If you still have debts to pay, pay them off first so you can focus on wealth building later.
Also, try to avoid debt as much as possible, especially credit card debts as they have high-interest rates. The less money you send towards your debts, the more money you can allocate for your savings and investments.
👉🏽  RELATED POST: Should I Pay Debts or Save Money?
#7.
Build an Emergency Fund
Once you're comfortable with saving a significant chunk of your income, the next step is building an emergency fund. Think of your emergency fund as self-funded insurance. This is money you set aside and only tap into when unexpected expenses or unforeseen circumstances arise.
Your emergency fund should hold about three to six months of your living expenses. This fund won't make you wealthy (as you're not going to invest it), but it will prevent you from incurring debt or selling your investments during difficult times.
#8.
Focus on Investing
The money in your bank account will be worth a lot less in a few years due to inflation. You need to invest it to make it grow and keep the powers of inflation at bay.
Investing your savings (like in the stock market or retirement accounts) allows your money to generate higher returns. Should you choose to reinvest your investment earnings, you can take advantage of compounding interest and grow your savings dramatically.
👉🏽  RELATED POST:  20 Financial Goals Examples for the New Year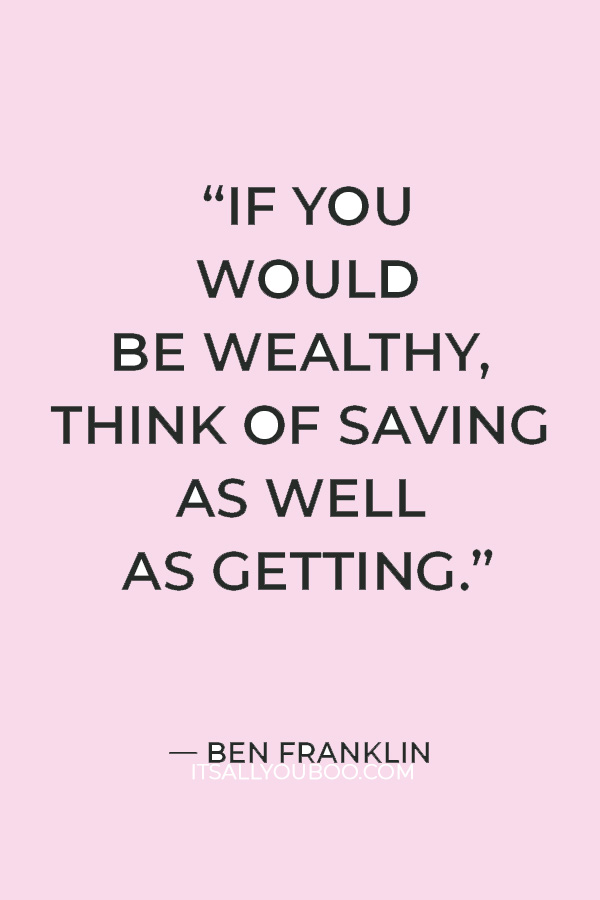 Wealth Building Strategies for Beginners
Investing can greatly improve your financial future and the best part is that you don't necessarily need a lot of money to get started.
Of course, you'll need to motivate yourself and work towards increasing your investments over the long term to hit financial goals faster and achieve better results.
Don't let limited resources stop your building wealth.
Here are some of the best wealth-building strategies for beginners:
#1.
Retirement Funds
Taking the top spot in our list of wealth-building strategies for beginners is retirement funds. When you're finally debt-free and have enough money set aside for emergencies, consider putting more money into retirement accounts like a 401(k) or Roth IRA (or an RRSP if you live in Canada).
The earlier you start, the more money you'll accumulate upon retirement.
If your company has a sponsored retirement plan, make sure to contribute up to the minimum amount that qualifies you for the maximum company contribution.
#2.
Real Estate
Real estate is one of the most popular and reliable wealth-building strategies out there.
There are several subsets within this strategy (commercial, redevelopment, fix-and-flip, rental), but residential rental properties are the most ideal for beginners because it is easier to manage and has the lowest barriers to entry. You can invest in residential property and set it up for long-term lease or become a host for Airbnb and similar platforms.
👉🏽  RELATED POST:  Financial Tips for First-Time Home Buyers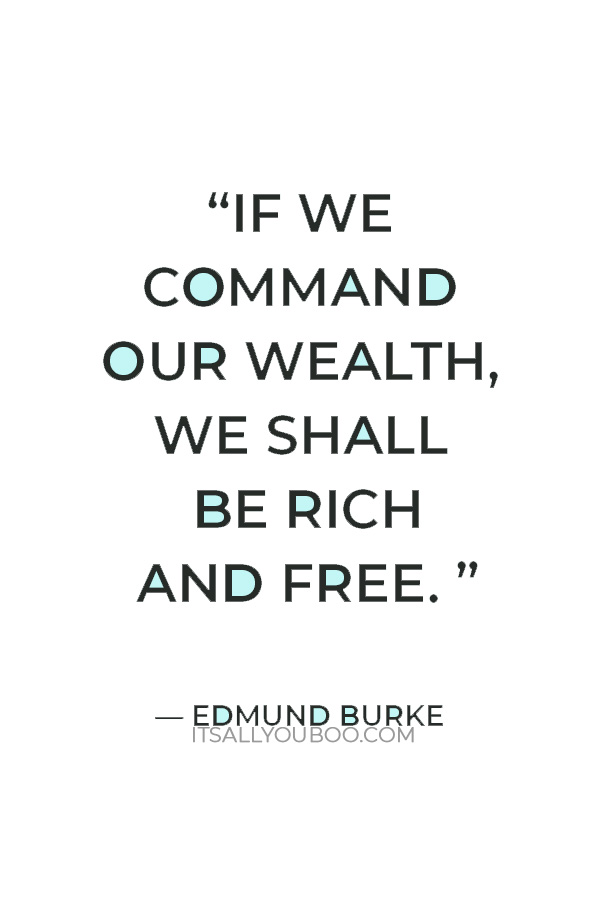 #3.
ETFs or Mutual Funds
Everyone knows about the stock market, but investing in the stock market can be daunting, especially for those still learning the ropes.
If you're intimidated by the idea of putting your money into the stock market, you can invest in mutual funds and ETFs instead. A mutual fund is a bundle of individual stocks and bonds that allows you to invest in one place while spreading your investments over several individual stocks.
On the other hand, ETFs (also known as index funds) trade like stocks but they don't rise or fall as much. You don't have to constantly watch over them or worry about the day-to-day shifts in the market.
#4.
Side Hustle
If you're currently making just enough money to get by, why not find a side hustle to supplement your income and contribute towards your financial goals? Having multiple sources of income can help you build wealth faster.
There are a lot of side hustles you can try, but online freelance projects are some of the most profitable. The idea is to generate income outside of traditional employment.
👉🏽  RELATED POST: How to Earn Extra Money On the Side

#5.
Entrepreneurial Pursuits
There has never been a better time to start your own business than now. These days, you can brainstorm, start, fund, and grow a business all from the comforts of your home. Evaluate your own education, skills, interests, and experience and figure out how you can make money off them.
The Internet has made advertising much cheaper and more efficient for startups and budding entrepreneurs. The only obstacle to your success is whether you're willing to dedicate the time and effort it takes to grow a business.
#6.
Diverse Portfolio
Diversification runs on the principle of never putting all your eggs in one basket. This investment strategy allows you to reduce the risk of loss while possibly increasing returns.
When planning your portfolio, look at different investment avenues like stocks, bonds, mutual funds, real estate, etc. Working with a wealth manager can help you pick the right investments and implement proper wealth management strategies to mitigate risks, and lessen your exposure to potential failure.
👉🏽  RELATED POST: How To Improve Your Money Mindset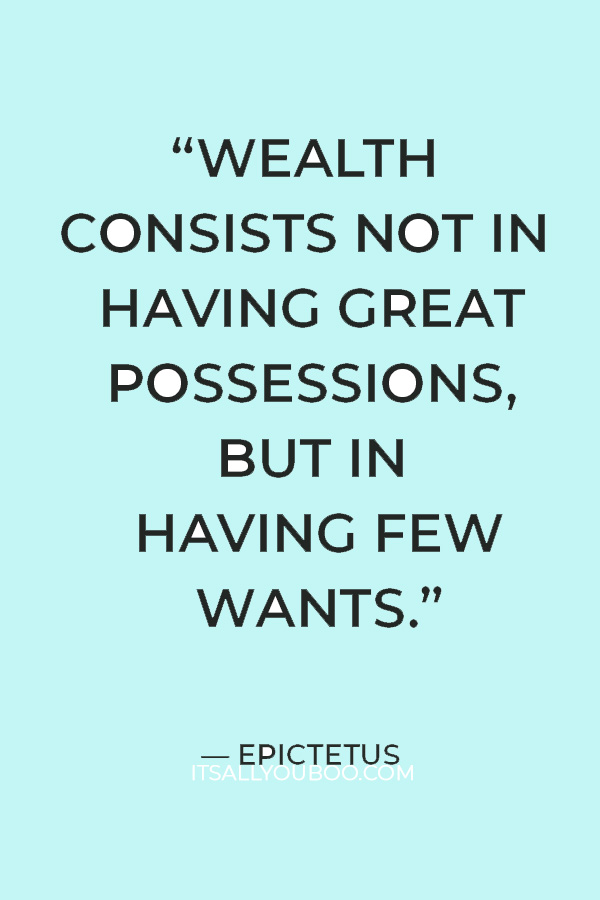 Start Building Wealth Today, Even Just a Dollar
We live in a world that's obsessed with instant gratification, but things don't work that way when building wealth. If you're expecting almost instant returns from your investments, you're only setting yourself up for disappointment.
Wealth creation is not a get-rich-quick scheme. It's an ongoing process that requires patience, time, discipline, and consistency.
👉🏽  RELATED POST:  Benefits of Having Life Insurance
Get Your Simple Budget Spreadsheet
Creating a budget is an important step to building wealth. You must control your spending before you can build your fortune.
With the Simple Budget Spreadsheet, you'll be able to track your expenses and savings It's easy to use and compatible with Google Docs and Microsoft Excel.
When you practice good money habits often, wealth building will soon become a life pattern. Just keep at it. Stay committed and focused. Your ability to build and grow wealth will improve over time.
Get started today, take your first step to save even just a few dollars to start building wealth.
Looking for ways to build wealth with no money? Follow these easy steps to building wealth from nothing at any age. You can build generational with on a low income if you know how by @bapinsurance. #BuildWealth #Wealth #Invest

Are these steps to building wealth from nothing helpful?
---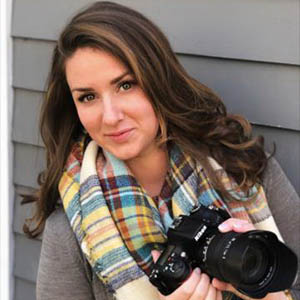 More About Guest Contributor
Rachael Harper is the Content Marketing Strategist of Bennett & Porter, a wealth management and insurance firm based in Scottsdale, Arizona. When not writing, she makes use of her time reading books and playing bowling with her family and friends.
Last Updated on December 28, 2022
✕
Create Your Simple Budget
+ get weekly tips to help you slay your goals.