How do I start investing with a little bit of money? Can I start investing in the stock market with limited money?
Investing in the stock market can be challenging, even for those with vast experience. Those with little to no experience might find it intimidating because of the number of factors they would have to comprehend.
However, for novice investors to make a profit or at least gain a little success investing in the stock market, they would need to understand and utilize several skills. It is important to note that even the most seasoned investors had to start somewhere.
You've got to learn the stock market basics before you start market investing. So, if you are a beginner looking to invest in the stock market with limited money, you have come to the right place.
This article will discuss all you need to know about how to invest in the stock market as a beginner (with little money) and some frequently asked questions about investments.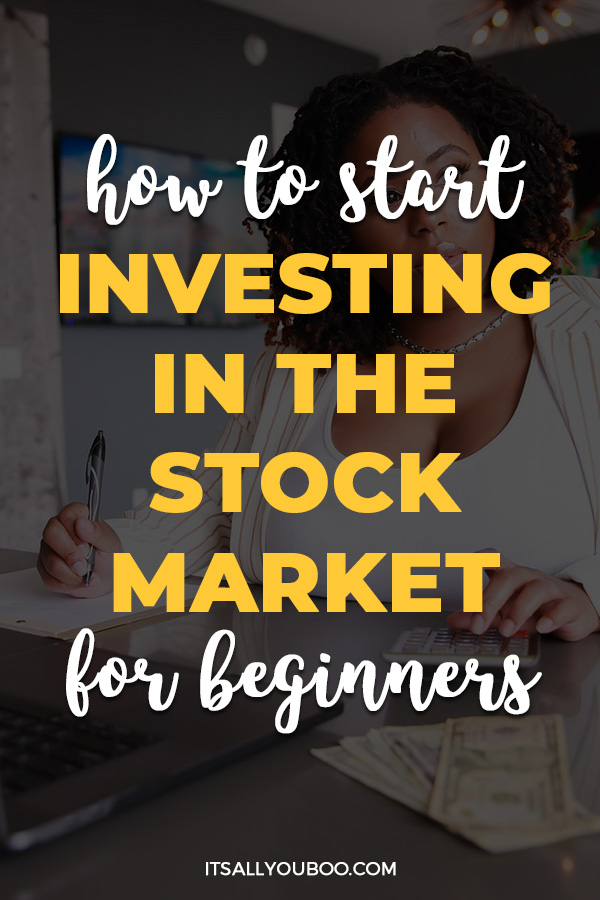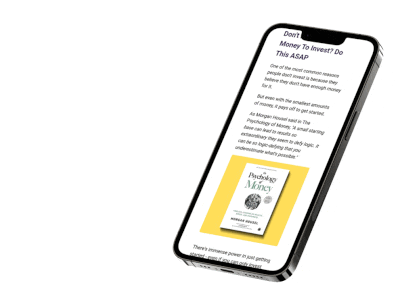 Stock Market for Beginners
Investing in the stock market is buying shares in a public company. These shares you buy are called "stocks." Therefore, buying shares means investing in the company's stocks in the hope that the company will thrive and perform optimally as time goes on.
As the company's performance improves, the value of your shares increases and other investors might want to buy your shares. If these investors purchase your shares, you profit because you sell them at a higher price than you bought them.
However, remember that you will not see immediate profits when investing in the stock market. The idea of investing in stocks is to buy shares and wait for the value to appreciate, which could take years.
The best thing to do is to diversify your investments. This means buying shares from different companies to increase your chances of a higher return and lower the risk of running at a loss. For example, investing in Amazon and Walmart stocks.
Investing In Stocks Is Risky
Speaking of risks, you should know that, just like most things in life, investing is risky. So, you can run at a loss just as easily as you take a profit.
Therefore, to protect your financial well-being and mental health, you need to consider your risk appetite.
Some people call this "risk tolerance." Your risk appetite determines how much risk you can take based on your current financial status and how you feel about taking risks.
With all these in mind, we can now get into steps you can take to start investing in the stock market.
👉🏽  RELATED POST:  12 Financial Planning Principles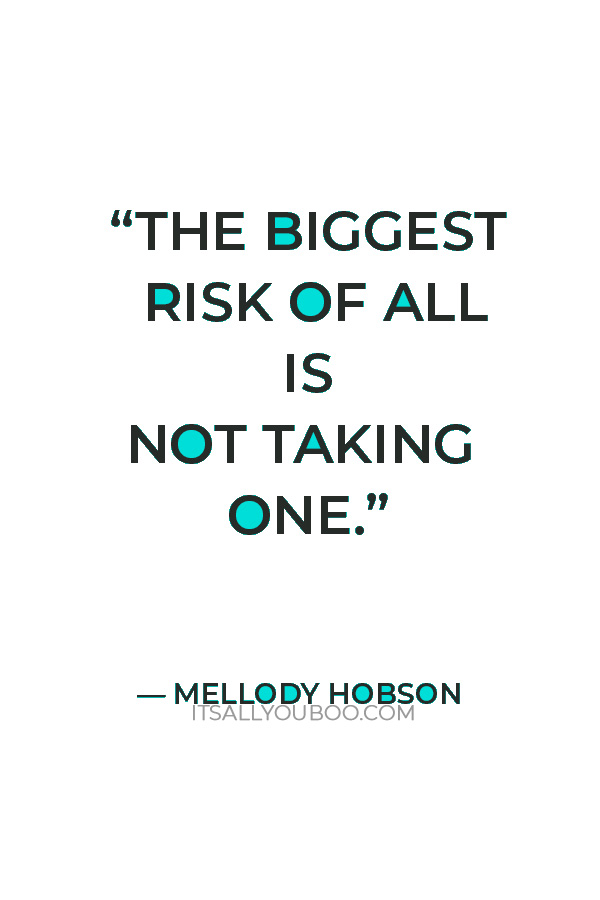 Step #1.
Determine Your Financial Goal
It is important to figure out what your goal is. Why do you want to start investing? If you can discover and understand why you want to invest in the first place, it can help you set clear goals and work on them.
If you cannot decipher what your goals are, you should look at the financial factors in your life. How much debt are you in? What is your after-tax income? When are you retiring?
Ask yourself, do you want to invest short-term or long-term? Do you need capital to start a business? Are you saving to buy a house? These scenarios determine how much you need and will affect how much you invest and how long you need to invest.
Step #2.
Calculate Your Budget
One of the best things about the stock market is that you can invest with limited money. Nevertheless, you need to review your budget to know how much you have or are willing to spend.
To properly calculate your budget, you need to consider a few factors, and here they are.
A. Current After-Tax Income
Several people consider their pre-tax incomes, but you shouldn't do this because that is not what you earn at the end of the day.
Instead, you should look at your after-tax income because it will tell you how much you have after taxes, which can help you develop a practical budget.
👉🏽  RELATED POST: Easy Steps to Building Wealth from Nothing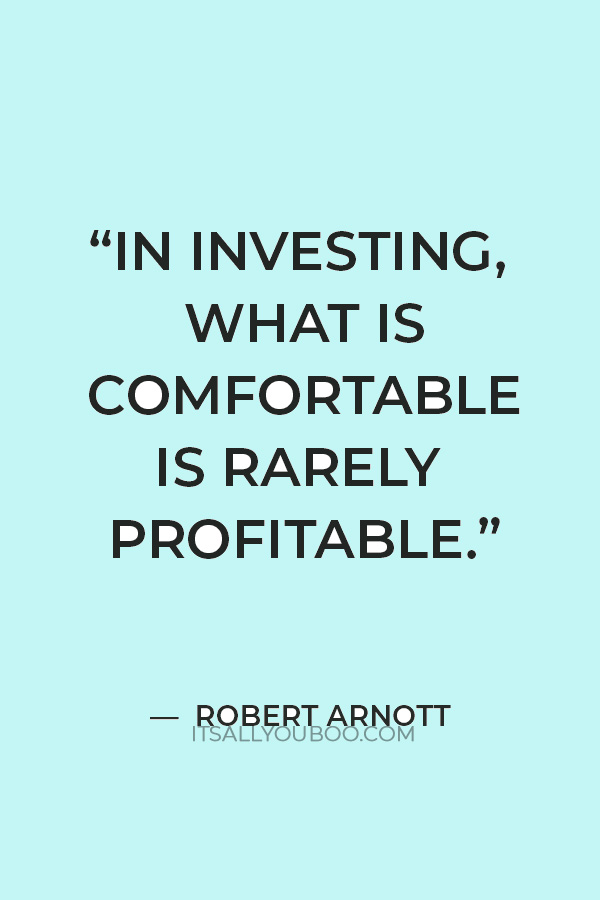 B. Expenses
While investment is a key factor in gaining financial liberation, you must consider your current situation.
How much do you spend monthly? How much do you have left after your monthly expenses? Can you cut back on your expenses, so you have more money at the end of each month?
Asking yourself these questions can help you determine how much you can set aside for investments.
C. Risk Appetite
How much are you willing to invest, knowing you might never get it back? Learning this can give you a better idea of how much you want to invest.
D. Time Horizon
How long do you want to invest? Short-term or long-term? When you know this, you can confirm how much you need to invest based on how long it will take to reach your goal.
Step #3.
Do Your Research
Many people go into a stock because someone recommended it. They do not research what is going on in the stock market or the company's shares. In some cases, these people get lucky, and the stock brings in profit, but why take the risk?
Instead, you should take time and research what you want to invest in. Find out where to invest money to get good returns. Ensure to look for the best stock research sites.
👉🏽  RELATED POST: 5 SMART Financial Goals Examples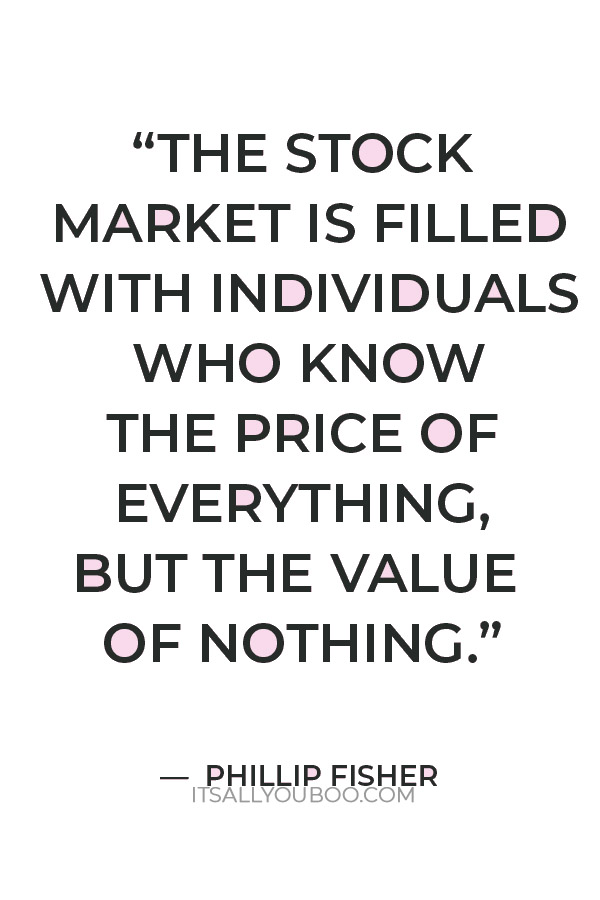 There are numerous ways to invest in today's stock market, meaning there is much to learn. Therefore, spending time doing research is worth it in the long run.
One thing you need to know is that there is a difference between investing in stocks and funds. Here are a few details you should know about stocks and funds.
A. Exchange-Traded Funds or Stock Mutual Funds
Mutual funds allow you and other investors to pool your money in several assets using a single transaction.
There are types of mutual funds, one of which are index funds. They track a particular index such as a Standard & Poor's 500 and replicate it, thereby investing in stocks of all the companies on that index.
Also, remember that stock mutual funds can also be called "equity mutual funds."
B. Individual Stocks
If you have your eyes on one company, you can buy one or more shares to test your skills in trading stocks.
You can build a diversified portfolio using several individual stocks, but you need to invest heavily and do a lot of research.
Choosing to do this means understanding that individual stocks are not stable. They have moments when they are up and moments when they are down.
One of the main reasons why people prefer stock mutual funds is because they are diversified, which means the risks are lower. People investing their retirement savings should typically have a portfolio filled with mutual funds, as it is a safer bet.
That said, you do not make as much from mutual funds as you would from individual stocks. A major benefit of individual stocks is that if you choose wisely, you can enjoy high profits. However, note that the chances of individual stocks making you rich are slim to none.
👉🏽  RELATED POST: Is it Better to Save Money or Pay Off Debt?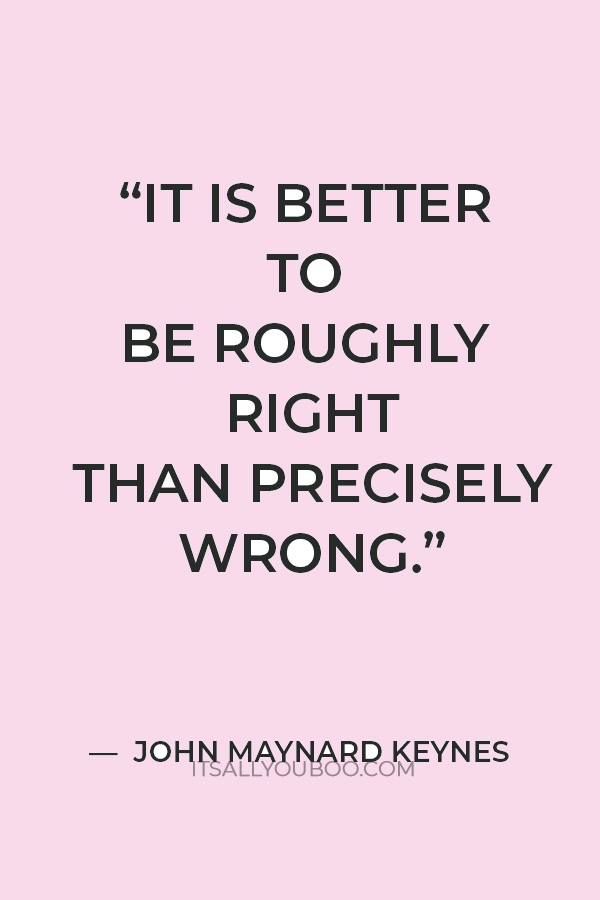 Step #4.
Decide How You Want to Invest
Knowing is only half the battle; after gathering all that knowledge, you need to decide how you want to invest.
You can pick your investing style based on your knowledge and how much time and energy you will expend on investing. Here are some options on how your money can be managed when investing.
A. Hire a Professional
This is a fantastic option if you do not have the time or energy to invest. Having someone invest for you means you do not need to consider all the stress that comes with investing.
All you have to do is pay someone to worry for you. This option is also optimal for people who limited knowledge regarding investing.
B. Use a Robo-Advisor
Using a robo-advisor also means you do not need to invest yourself. A robo-advisor is an automated software that can manage your money for you.
The program uses a similar decision process to that of a human professional. The only difference is that a robo-advisor is more affordable than a professional.
Furthermore, the program is pretty straightforward. Simply select an investment plan, deposit your money, and the robo-advisor will start working. Here are some of the best robo-advisors you can use.
C. Do It Yourself
If you are confident in your skills and knowledge, then why not do it yourself? You can easily learn how to buy stocks online without a broker.
This option works best if you believe you have the time, energy, and knowledge to make smart investing choices. However, if you want to invest yourself, you will need a brokerage account, which leads us to the next point.


Step #5.
Create an Investment Account
After picking how you want to invest, you need to create your investment account. If you want a human advisor or robo-advisor, they will help design your stock portfolio.
On the other hand, choosing to manage your money means selecting an online brokerage, which allows you to buy stock and other types of investments such as mutual funds and bonds.
If you choose a robo-advisor or online brokerage, you can open your account in a few minutes. Unfortunately, using a human professional requires interviewing a few candidates, which could take some time.
👉🏽  RELATED POST: 10 Ways to Save Money Fast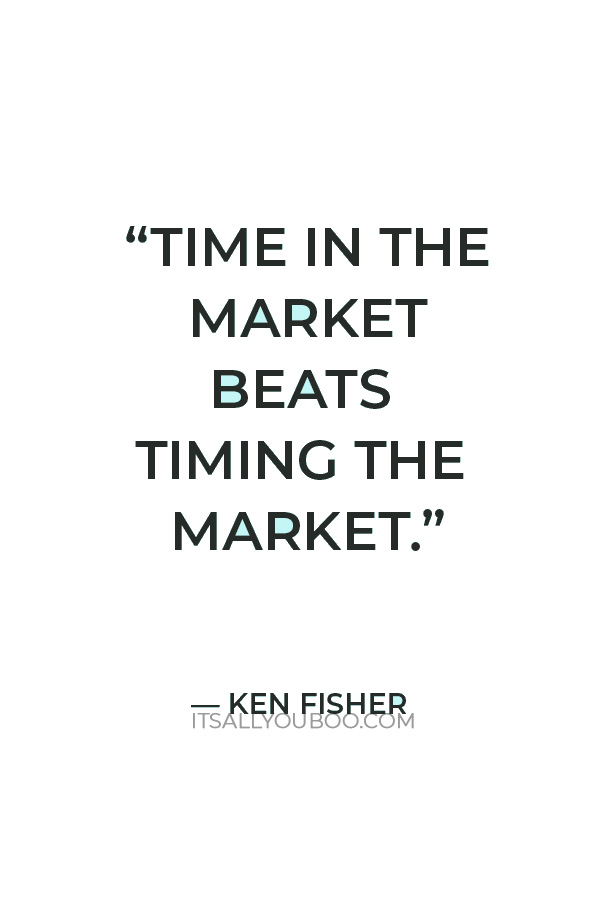 Step #6.
Pick What Want to Invest In
If you use an advisor, be it human or software, you do not need to worry about this because it is part of what you pay for.
However, if you decide to do it independently, you must make all the investment and trading decisions yourself. You can choose to invest in stock funds or individual stocks. Fortunately, top-notch brokers provide you with free research to aid the process.
Step #7.
How to Invest With Little Money
Now that you have all the knowledge you need to invest in stocks. Here are some things you need to know about investing with little money.
A. Starting Small is Fine
Some people think that investing small amounts is insufficient; however, starting small is just fine. With proper financial planning, you can do wonders. If you are consistent, you will see significant progress in your returns.
In addition, starting sooner than later is best because it gives you more compound interest, which boosts your yield.
B. Use Your Company Retirement Plan
Another way to invest with limited money is to add to your retirement plan. Simply divert small money from every paycheck to your 401 (k). Doing this has tax benefits coupled with the fact that you can invest small money. Some employers even match your contribution, which is more money for your portfolio.
Speak to your financial advisor about options for investing funds from your individual retirement account (IRA).
C. Consider Dividend Investing
Dividend reinvestment plans (DRIPs) are another way to go. First of all, you need to buy a dividend-yielding stock that offers DRIP.
Once your purchase shares with this plan, any dividend you receive is used to buy more shares of the same stock. This cycle keeps on going, which means your shares increase.
Additionally, the amount of dividends you receive is based on your shares. So, the more you have, the bigger your dividend.
👉🏽  RELATED POST: How to Achieve Your Financial Goals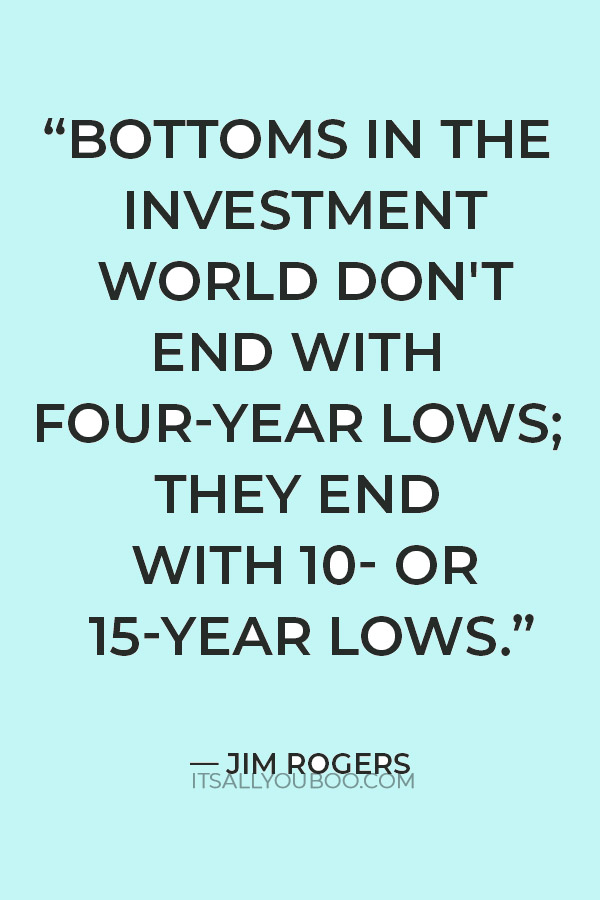 D. Purchase Fractional Shares
You do not need to be able to afford a full share to invest in a company. Thanks to online brokers like Stockpile, you can buy half, a quarter, or an eight of a share. Start by buying a fraction of a share and grow your portfolio slowly.
E. Consider Micro-Investing
Micro-investing is an incredible way to start investing if you are low on cash. Acorns, an investment broker, lets you invest pocket change. The platforms allow you to connect your bank account.
So, when you spend your money, the platform rounds the amount to the next dollar and deposits the difference in your investment account. For example, if you spend $1.85, $2 will be taken from your account, and $0.15 will be deposited on Acorns.
F. Start With Robo-Advisors
Besides automated investments, some robo-advisors allow you to open accounts with no minimums. Hence, you can start investing with as little as possible.
In addition, you can create automatic investments, which send money to your robo-advisor without you doing it yourself. As your finances increases, you can improve the amount you add.
G. Be Consistent
You can start investing with small money, but you need to be consistent and increase your contribution over time, so your portfolio grows.
However, it is easy to tell yourself that you do not have enough money to keep investing. Try not to think that way and work on your money management skills so you can set aside money for your investment.
You will be motivated to invest more money when you see how much your portfolio has grown.
Frequently Asked Questions
#1.
How Do I Start Investing with Little Money?
These days, it is very easy to invest with little money. Thanks to zero commissions, little to no investment minimums, and fractional shares, you can do this.
You can find investments that require little money, like mutual funds, index funds, and exchange-traded funds.
#2.
How Little Can I Invest in Stocks?
Many brokerages allow you to open an account without funding it, and when you do, you can invest low dollar amounts starting from $1.
#3.
Can You Invest in Stock with $1?
Modern-day investment platforms such as Robinhood have made it easy for people to invest with as low as $1. These apps hold the best stocks for beginners with little money.
👉🏽  RELATED POST: Estate Planning Goals and Objectives
#4.
How Do I Invest if I Have No Money?
Unfortunately, you cannot invest with no money. You would need at least some amount of money to be able to invest.
Luckily, investing apps make this easy for you as you do not require an account minimum to open an account. Therefore, you can create an investment account and start investing in small amounts.
You Can, Start Stock Market Investing
Well, there you have it. All you need to know about how to invest in stocks and make money. It might seem daunting, but you can get the hang of it in no time with proper research and dedication.
Contrary to popular belief, you do not need ample cash to start stock investing.
There are very few barriers preventing you from investing in the stock market, anyone can start. It's a more accessible pathway to building wealth and assets than investing in real estate, which requires good credit built with credit cards and personal loans.
Get Your Simple Budget Spreadsheet
Ready to start investing in stocks, but need to budget your finances first? With the Simple Budget Spreadsheet, you'll be able to track your expenses and savings It's easy to use and compatible with Google Docs and Microsoft Excel.
As well as meeting the criteria of gatekeepers like mortgage lenders, brokers, and banks. Thanks to modern apps and online brokerage accounts, like those provided by Charles Schwab, you can easily do so for as little as $1.
Want to start investing in stocks, but have like no money? Click here for how to start investing in the stock market as a beginner with limited money by @wallstreet_zen. #Stocks #Investing #Wealth #MoneyManagament

Are you ready to start investing in the stock market for beginners?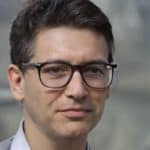 More About Guest Contributor
Cooper Haywood is the content manager for WallstreetZen.com and Investmentzen.com. A self-taught successful investor with a vision to share his success to others through stocks and investments.
Last Updated on December 28, 2022
✕
Create Your Simple Budget
+ get weekly tips to help you slay your goals.